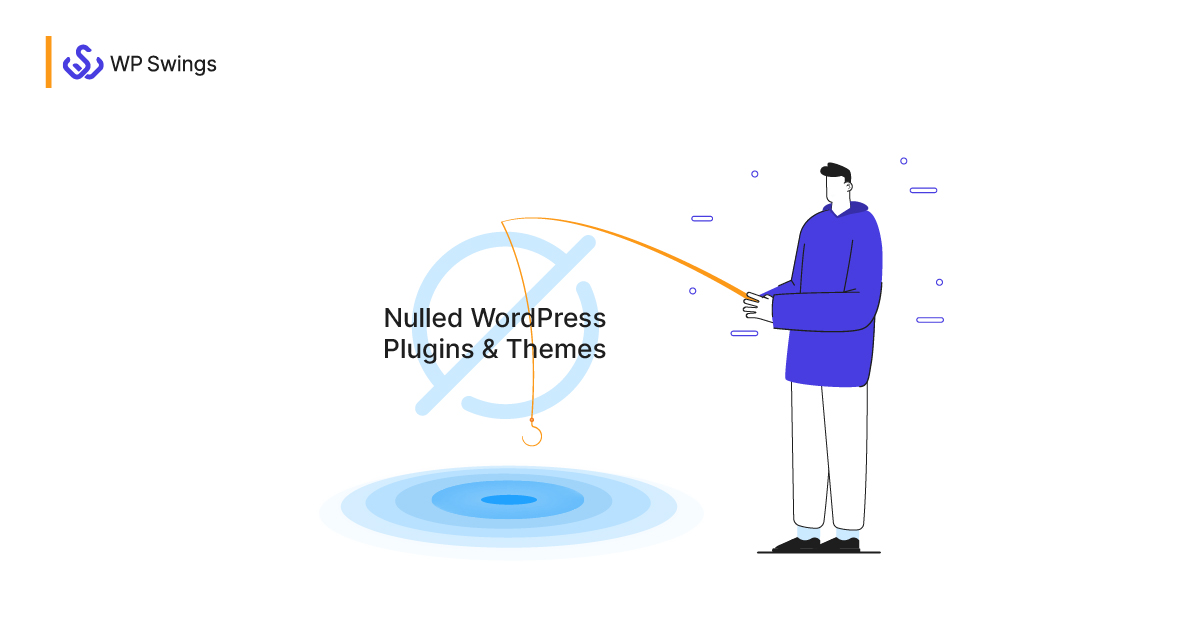 If you are using nulled plugins and themes on your WordPress website, then you're treading on a fine line between legal and illegal.
The allure of free things often overshadows their obvious risks. It holds true for nulled extensions; they are generally low-cost or free solutions with several potential risks.
Most of us are guilty of using cracked software at some point in our lives. The cost reduction frenzy compels us to make cheap choices, nulled WordPress plugins and themes being one of them.
Well, I can't fix your finances but I can give five solid reasons to not use nulled software & some official sources for free plugins & themes. So, let's dive in.
Table of Contents
1. What Are Nulled WordPress Plugins and Themes?
Nulled plugins and themes are paid extensions that have been hacked or their codes modified to bypass the license requirement These solutions are then illegally distributed for free or minimal prices, directly violating the copyright law. They may also contain malicious code intended to harm the user's website, steal data, or carry out unsolicited advertisements.
But before you jump the gun and start uninstalling nulled plugins, please note that…
2. Not All Nulled Plugins and Themes Are Illegal
No this isn't a case of Dialetheism (Google That!). Some nulled software can be legally distributable due to GPL licensing norms.
GPL or General Public licensing is an open-source software license that allows the users to use, modify, distribute, and study the software. It also rules out that any secondary work on the original software must follow the same licensing norm to keep the source code freely available.
So, even the paid versions of WordPress plugins and themes can be licensed under GPL despite having no technical obligation for it.
Developers do so with good intentions to allow the open-source community to modify and improve the software and maintain compatibility with other GPL-licensed software.
So, distributing the nulled plugins and themes with a GPL license isn't a crime on technical grounds because the source code is available for free sharing.
Extend Your WooCommerce Store in the Best Ways
Top Plugins for a Complete Store.
Here is that line between legal and illegal, which is not worth walking on due to the following reasons:
3. Risks of Using Nulled WordPress Plugins and Themes
1. Stranger Danger (You Don't Know the Code)
Downloading plugins & themes from nulled plugin distributors is like buying food from drug dealers. Not a trusted source.
In the development process, extensions are tested on multiple levels to close security holes and ensure code quality. But extensions from shady sources contain equally shading coding, which most people don't know how to identify.
A paid WordPress or WooCommerce nulled plugin is already compromised otherwise it wouldn't be nulled. So, the nefarious coder can manipulate the nulled WordPress plugin or theme to do its bidding. It can even work as a backdoor entrance for hackers to exploit your website.
If you compromise your site like this, then you can be denied free support from your host & plugin developers.
The best option is to avoid third-party websites and go to the original source.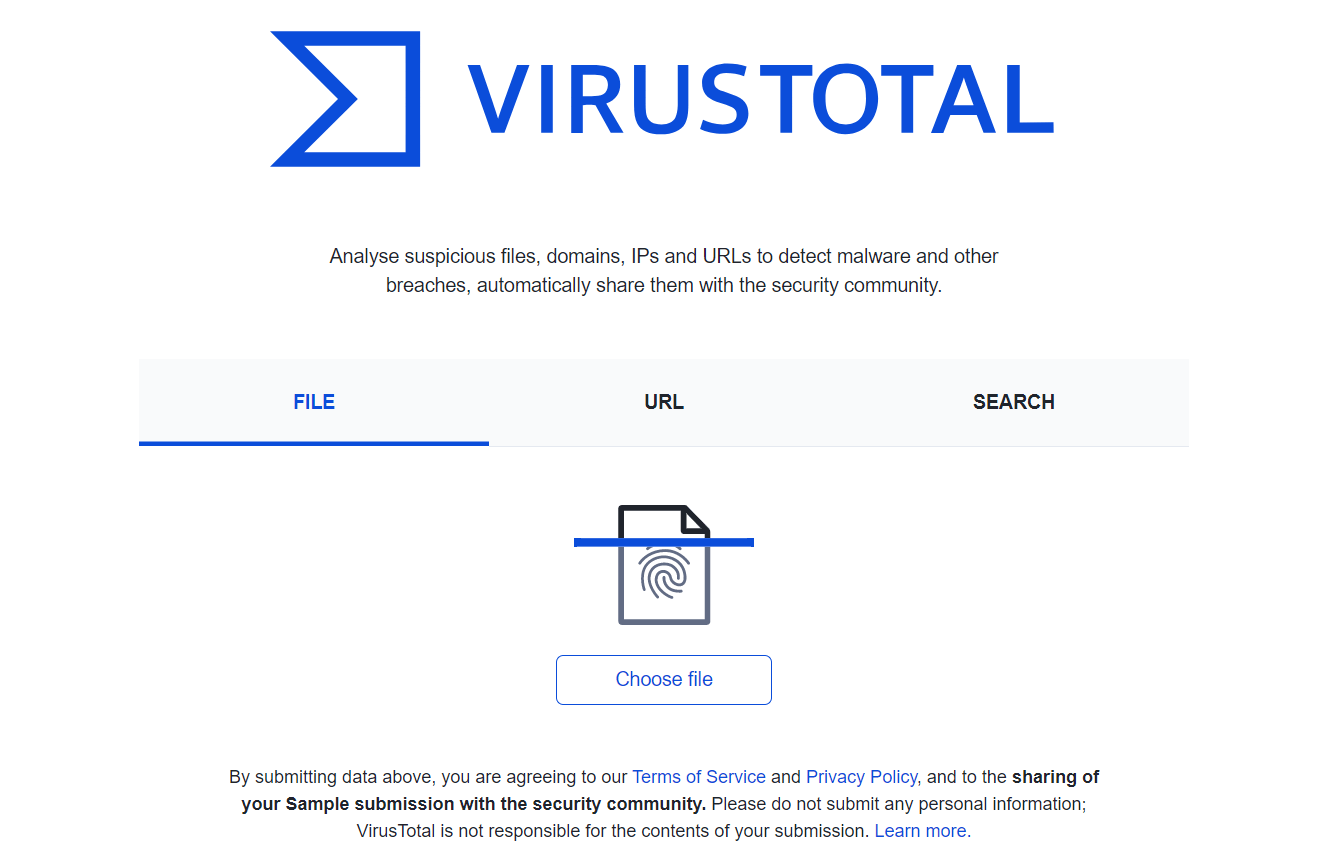 You can even use sites like VirusTotal to scan your plugin & theme files for spyware, malware, or viruses.
2. Say Goodbye to Updates, Customization, & Support
When you legitimately purchase a plugin or theme, you get regular updates and a definite period of support. Nulled plugins and themes, as they are often acquired illegally, don't receive any facilities from the distributor.
Meaning you are stuck with an extension that's bound to have a short lifespan. Plus, you can't expect any support if any complications occur.
Regular updates are important for new features, bug fixes, and security updates. Nulled plugins just offer fixed features without any option for an upgrade. Also, you can't customize features or plugins to meet the requirements of your WordPress websites.
Access to premium resources might be denied as you aren't a registered user. Thus, understanding and using the nulled plugins' features may become a burden.
On the other hand, themes need to be configured and customized according to your branding to ensure a uniform user experience. Nulled themes can be tailored but not by the official providers of the plugin. You have to seek third-party assistance that would agree to do something illegal. (Highly unlikely)
In conclusion, rather you have a website or online store, nulled plugins, and themes will add no value for you. Instead, you'll be stuck with a 'free' tool and an expensive list of optimization requirements.
That's why purchasing from the original route is important. It may make your pockets lighter but other services will be free.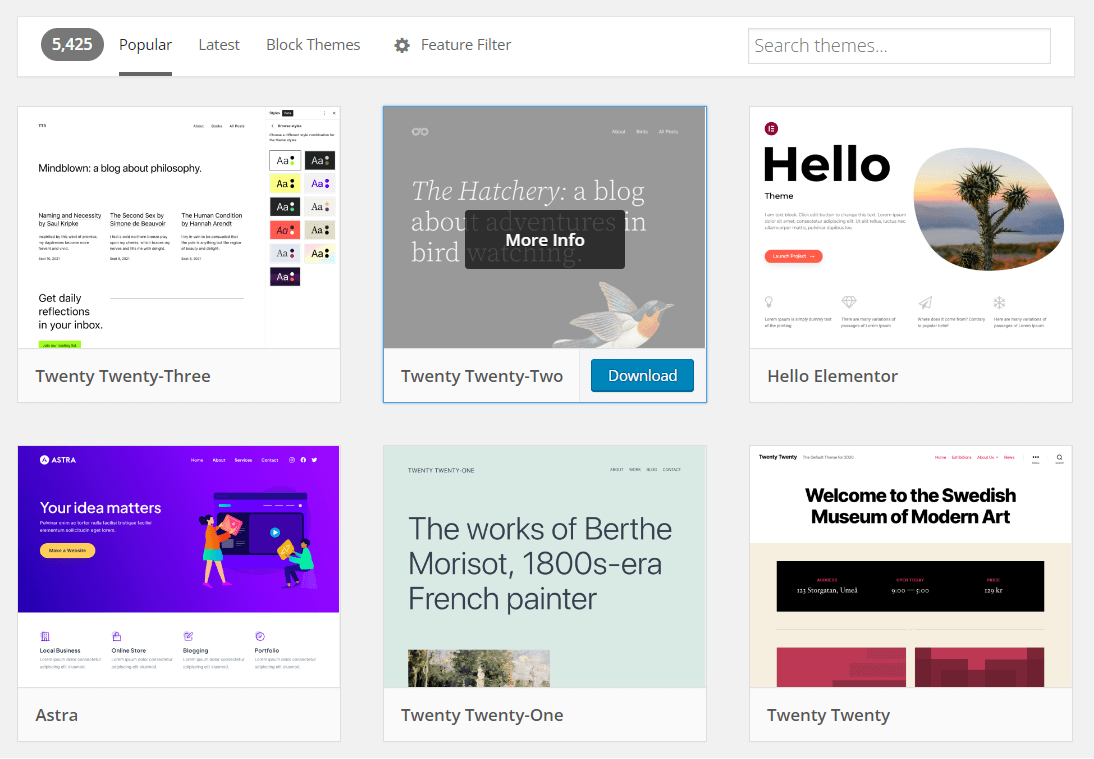 There are more than 5000+ free themes on WordPress.org. So, if you follow proper theme selection tips, you can get a good one for your business niche without paying a dime.
3. Nulled Websites Can Negatively affect SEO
Nulled WordPress plugins and themes can ruin your SEO efforts as they affect several ranking factors related to your page experience.
Speed: Plugins and themes directly impact the webpage loading speed. So, they need to be regularly optimized for the newer versions of WordPress. Nulled extensions don't receive any updates from their developer and can reduce the responsiveness of your website.
Slow sites are rated poorly in the page experience index and their rankings plummet.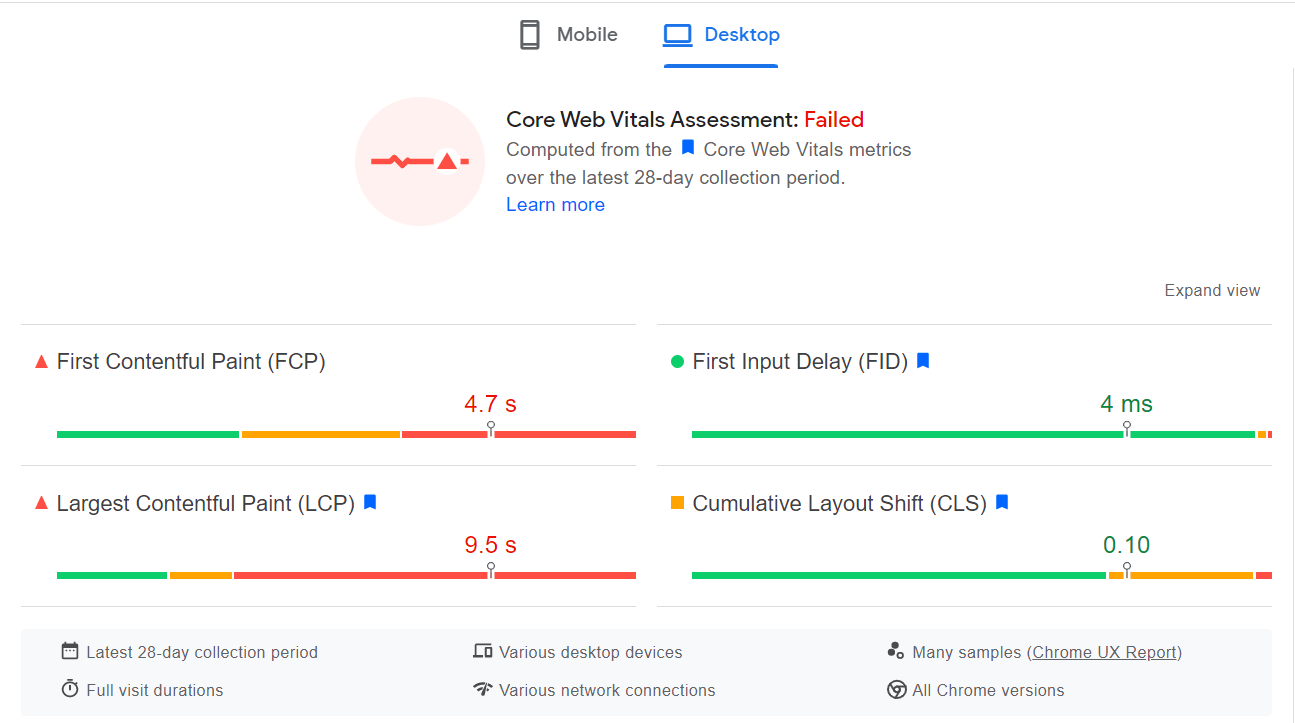 Outbound Links: Nulled Plugins and themes can give outbound links to any low-ranking websites. These connecting websites are hidden inside the code, making them almost impossible to find for the average user.
Unlike quality backlinks approved through editorial control, these toxic backlinks are harmful to your ranking.
How to Earn a Vote of Confidence for Your Website?
Create Quality Backlinks in Simple 10 Ways
Blacklisting: Now, there is a term you never want to hear. Nulled plugins and themes are gateways for hackers to conduct phishing, data mining, privacy theft, etc.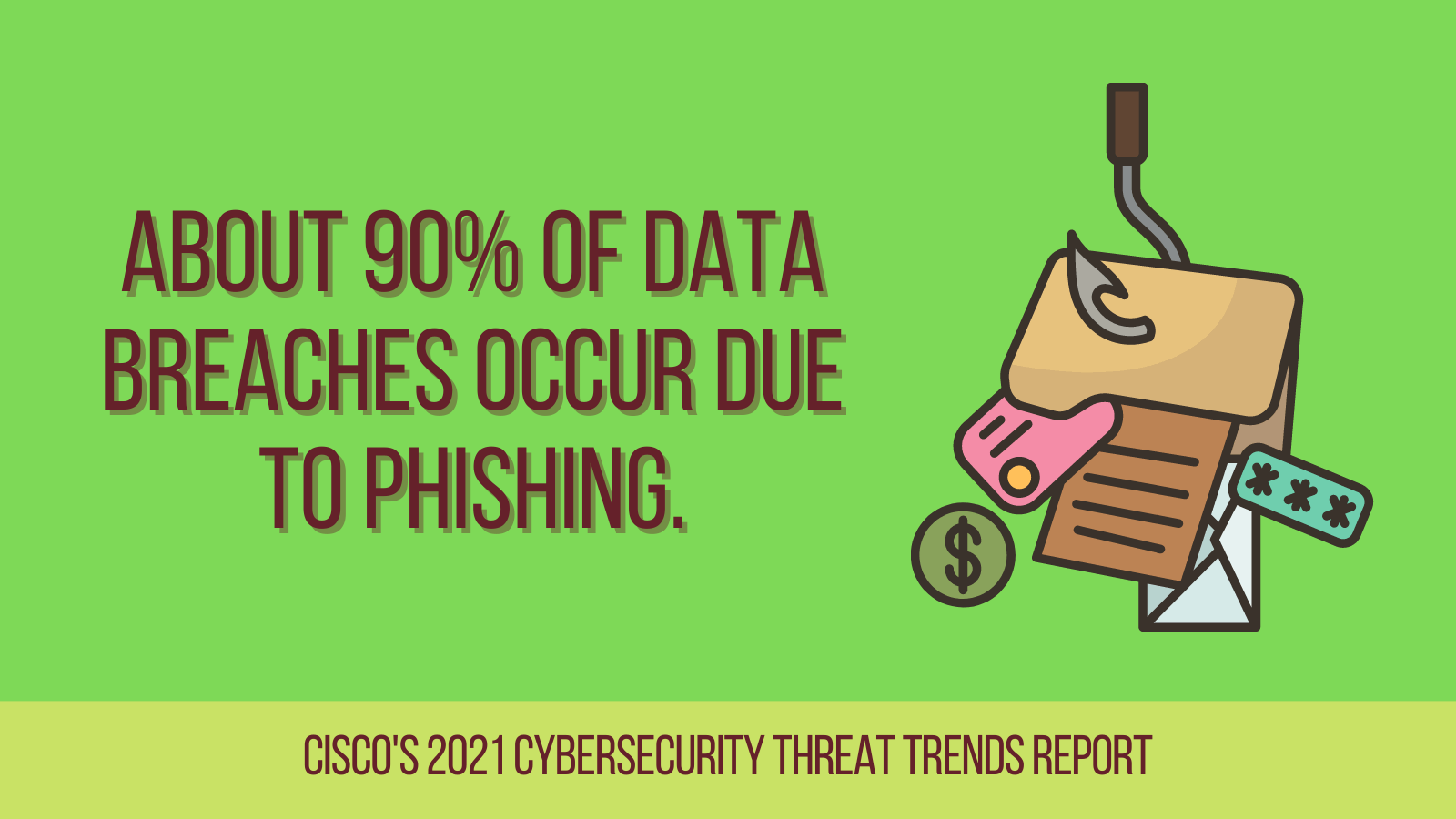 Your website becomes their operation base, which is reason enough for Google to penalize it. Once your site is on the blacklist, all the years of link building, keyword application, image SEO, etc., turn to dust.
Bottomline: Using nulled plugins will nullify your SEO content.
It might take months or even years to bring back the lost SEO rankings. Your business revenue will also be affected so it's best to avoid making use of nulled WordPress plugins and themes.
Compatibility Issues: Nulled plugins don't receive any compatibility updates. So, they will not work smoothly with other plugins that they are compatible with.
Learn the Top SEO Trends of 2023!
And Rank at the Top of Your Niche.
4. Keep an Eye On Legal Problems
Most people who use the nulled WordPress plugins and themes, couldn't care less about the details of licensing norms.
Perhaps, a potential legal threat may wake you up.
Around 12,000 intellectual property cases are filed each year. I hope you don't want to be a part of this statistic. – Source
Many WordPress plugins are built on open-source code. But some paid plugins are sold with mixed licenses, meaning that part of the code is protected under copyright law.
A lesser-known fact is that software also classifies as intellectual property.
The crux of my argument is you will be opening yourself to a host of legal issues by using nulled extensions.
Distribution and use of pirated software is a crime. There are no two ways about it.
5. Discouraged Developers and Their Innovations
A few might say that they make use of nulled plugins and themes probably because they're not in a position to purchase them. But a lack of resources can't be a justification for malpractice.
Also, don't take open-source plugins and themes for granted. They are the reason WordPress and WooCommerce community has made it this far and millions of people have been able to achieve their dreams.
It's essential that we credit the developers financially so they can continue their amazing work. After all, it is a community of millions making our lives easier.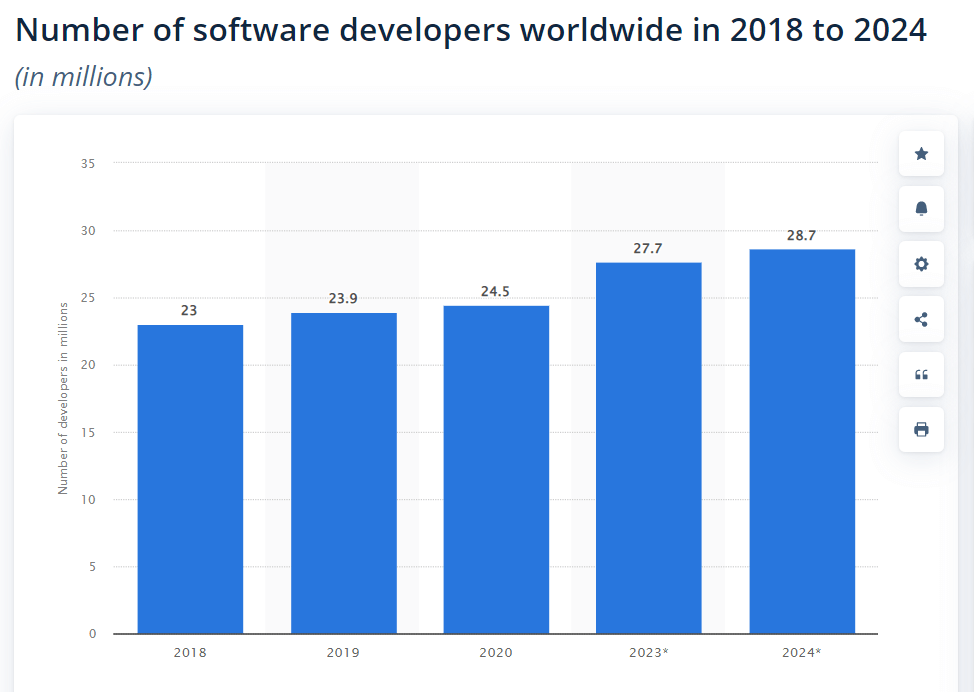 [Source: Statista]
Besides writing code, developers also provide support, create documentation, hire staff support, make a website, and incur a lot of money to operate their business. These repercussions might hold them back from being innovative and developing more products that could benefit the WordPress, WooCommerce, and eCommerce community at large.
6. There's No Guarantee of Privacy Anymore
These malicious codes have the ability to steal information from your website which can include your email address and passwords. And for an online eCommerce store or membership website, things are even worse
Nulled extensions may also keep you logged out of your WordPress website.
These codes can lead to a data breach — stealing all the recorded data of your customers, which can create reliability issues. Also, it's difficult to detect these codes and your WordPress website might continue functioning normally.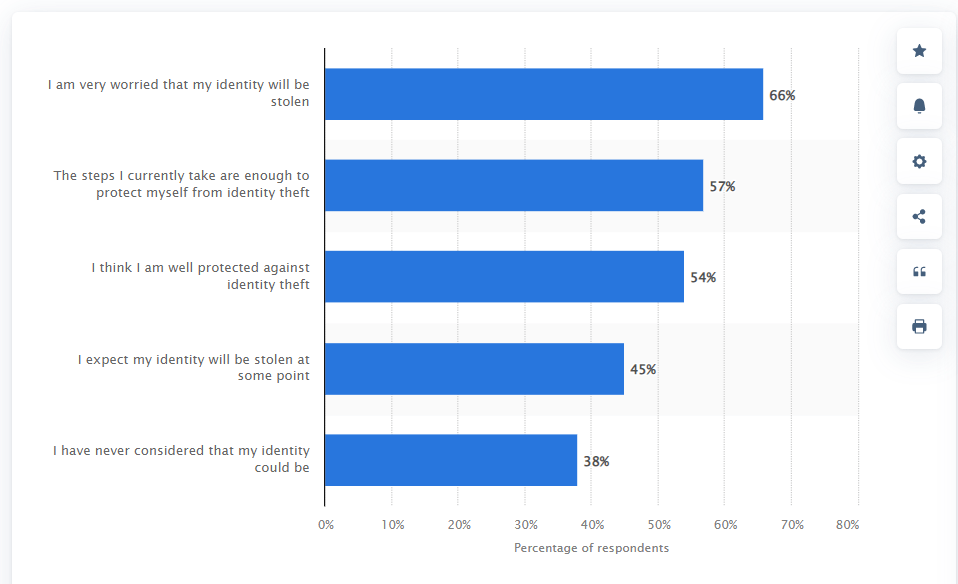 [Source: Statista]
The users' perceptions about their private information show they're worried.
So it's more advisable to ignore nulled plugins and themes and only obtain plugins from original authors. Because the further you look from the source, the greater the chance of code being modified. 10. Free Alternatives
7. Free Alternatives
Why go through all the trouble of finding the least shady nulled plugins and themes website when you have safer free alternatives available?
WordPress.org provides plenty of plugins and themes which people can use as a substitute for the premium version.  This will prevent your website from unwanted situations.
To get going, there are a lot of premium plugins and themes that provide free versions you can put to use.
For instance, for a contact form plugin, you can choose WPForms Lite. If you need a plugin for Google Analytics, you can try the free version of Monster Insights.
Apparently what's important here is that using free plugins and themes from WordPress will have fewer potential risks, and you won't negatively affect the WordPress community too!
4. Advantages of using Official WordPress Plugins and Themes
a. Reliable and Secure Updates
Using the original plugins and themes, you will receive regular updates for features, security patches, branding, etc.
Your website will stay secure and work smoothly with other extensions active on your WooCommerce store.
b. Access to Support and Documentation
Upon the legitimate purchase of plugins and themes from a trusted source, you will receive support from the developers for a definite period.
Other than that, the paid resources will be accessible now. You can fix minor issues yourself without needing to contact support.
c. Fraud Prevention
Copyright, GDPR, PCI, and other such policies are crucial parts of creating secure software for all.
Plugins and themes that comply with these rules are safe to use.
Also, avoiding nulled plugins and themes is a far better option than trying to recover your site from a hacker.
On top of that, have some WordPress security plugins installed on your site to fortify your protection.
In accordance with a security survey, 25% of people responded that they have encountered a hacked website. This shows us the extent of the problem. You won't get back the time and credibility you will lose if your website is hacked.
Websites are producing malicious nulled WordPress plugins and themes and selling them at economic rates which allures the users. Therefore, you need to completely avoid the usage of nulled plugins and themes to ensure the security of your website.
Fraud prevention comes down to making the right choices. Not using nulled extensions is of them.
The SEO, customer data, and all other private information on your website will be saved from being exploited.
d. Safety From Legal Issues
Using nulled plugins and themes is equally as bad as distributing them. You are a part of the chain.
Thus, if the copyright owner decides to take action against distributors, you will be held responsible too.
Also, Google doesn't take kindly to policy violations. You may get penalized.
The rules and policies are in place to protect the interest of creators & users. So, be smart and always buy original extensions of your online store.
Conclusion
Everyone loves things free of cost. And because of that people among us forget to consider important things like privacy and security. This same thing happens when you're buying plugins and themes. And the premium version of nulled plugins and themes makes it even more irresistible for customers. Pirated software is used for multiple purposes, such as:
To trick people into downloading malware so their personal information can be exposed to hackers.
Revenue from advertisements can be earned. These advertisements usually promote illegal products and adult content.
One reason could also be to collect personal data which is further sold for a profit.
Perhaps by making use of nulled plugins and themes, people mostly forget the disadvantages and dangers they bring along with them. A bunch of WordPress Plugin development and theme development companies is coming forth with awareness programs about nulled plugins and themes.
Taking this into consideration, the above points have been put together. So that you are fully aware of the repercussions and can save your website from destruction.
Please feel free to give any suggestions, or ask any questions in the comment box below.