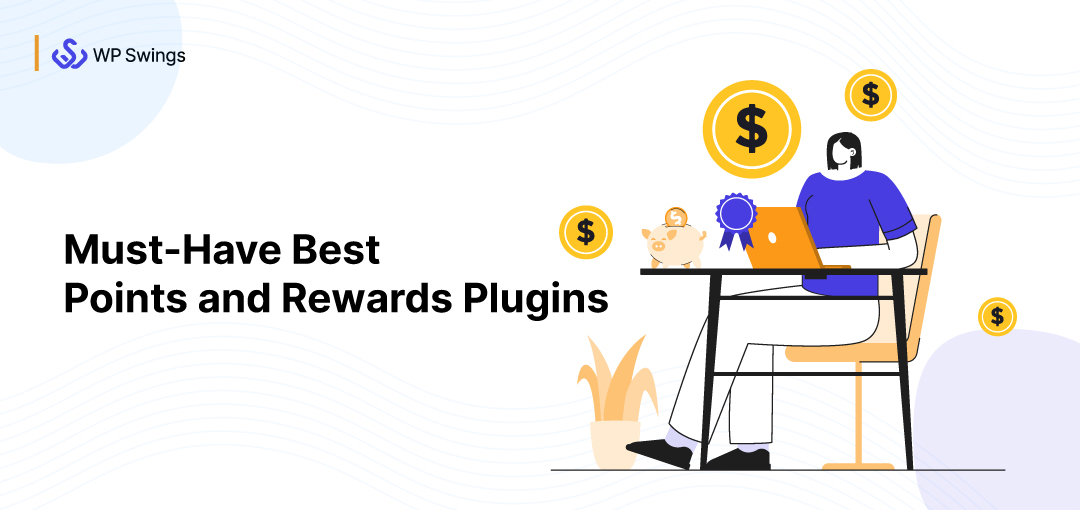 Customer retention is a problem that almost all business owners face. Competition is increasing as a new online WooCommerce store opens up every day. It becomes vital to stand out or you will be lost. This is where the concept of points and rewards comes in. A dedicated points and rewards system is that differentiating point that will help you become an exception. This is where incorporating the best points and rewards plugins comes into play.
Having a WooCommerce rewards plugin in place helps you increase your customer retention and engagement. Don't believe us? Check out this statistical data –
" Around 84% of consumers say they're more likely to stick with a brand that offers a loyalty program."

-Business Wire
In this blog, we will delve into the concept of points and rewards systems, which are beneficial for both customers and merchants. But most importantly we will talk about the best points and rewards plugins, which will take your online store towards greatness.
In This Blog, We Will Talk About…
What Is The WooCommerce Points And Rewards System?
In a nutshell, a Points and Rewards System is a customer loyalty program that is often implemented by businesses to incentivize repeat purchases and engagement which helps with customer retention and conversion rates.
In this system, customers earn points and rewards based on their interactions with the business, such as making purchases, referring friends, daily logins, or participating in promotional activities. These points can then be redeemed in the form of discounts, free products or services, exclusive access, or other perks.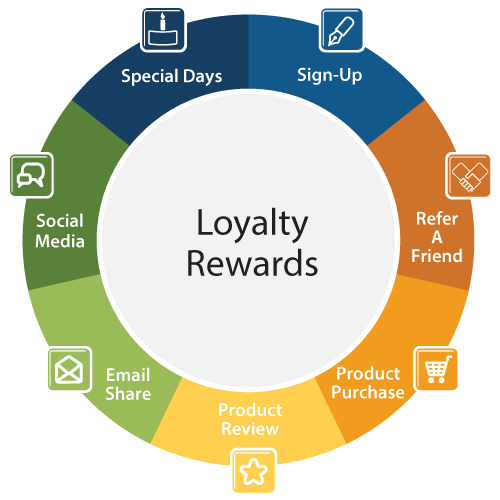 The goal is to foster customer loyalty, encourage increased customer retention, and drive continued engagement with the brand, ultimately benefiting both the customer and the business. This type of system is commonly used in various industries, including retail, eCommerce, hospitality, and online services, to create a mutually beneficial relationship between the company and its customers.
Now we are well aware of the concept of WooCommerce points and rewards system. Let's jump into the list of the best points and rewards plugins that will result in a boost in revenues and sales.
6 Best WooCommerce Points And Rewards Plugins
There are a lot of WooCommerce loyalty plugins available for WooCommerce in the market. Which makes it even more crucial to select the right one. Merchants must select the one that helps them make their WooCommerce store better and different.
Let's delve into the depth of knowledge about these plugins…
1. Points And Rewards For WooCommerce
As we mentioned before, seeing the ongoing competition amongst WooCommerce stores, it is important to be unique yet accommodating to your customers. Points and Rewards for WooCommerce is that plugin that will help you achieve this and so much more for your eCommerce store.

Merchants can get complete access to features like daily login points, rewards on birthdays, points log reports, membership benefits, and more! Some of the popular on-demand features of this points and rewards plugin are mentioned below,
Key Features Of Points And Rewards For WooCommerce
Before Jumping into the top on-demand features of our WooCommerce Points and Rewards Plugin, we have a complete demo video that will walk you through these features, and help with a better understanding to Setup a Points and Reward System.
We are now ready to jump into the enticing features of the reward plugin,
User Level & Badges: Admins can now motivate customers to earn reward points through various activities by awarding unique user badges. These badges represent different levels of achievement. The admins have full control over their position and level names.
Gamification: Merchants can enhance their website's engagement with gamification marketing. Customers can spin the "win-wheel" for rewards. Customize positions, colors, and segments while setting points per section. Control spinning freedom and engagement levels.
To understand a bit more about this feature, check this resource out,
Purchase through Points: Merchants can enable users to purchase items with just WooCommerce reward points. They can also assign points to different available categories.
Assign Product Points and Rewards: Using this WooCommerce Points and Rewards plugin, merchants can assign reward points to the products as well as different categories. He/she can do this from the Assign Products Setting of the plugin.
Build Membership: Build your membership program to reward your customers. Admin can create multiple membership tiers and add the number of points to join it. Discounts and the expiration date can also be set.
Referral Points: The merchants can offer points and rewards to the referrer for every unique referral. The admin just needs to enable the referral Woo points option and then enter the number of points and minimum referrals required.
Pricing:
Know More About Points And Rewards For WooCommerce!
Check Out The Demo and Documentation!
2. WooCommerce Ultimate Points And Rewards – Product Purchase Points, Referral Points, Coupon Generation
WooCommerce Points and Rewards Plugin is designed to boost customer loyalty and turn around the conversion rate of your WooCommerce store. Businesses can create points and rewards systems that encourage customer engagement and repeat purchases, which is why WPLoyalty is on the list of the best points and rewards plugins.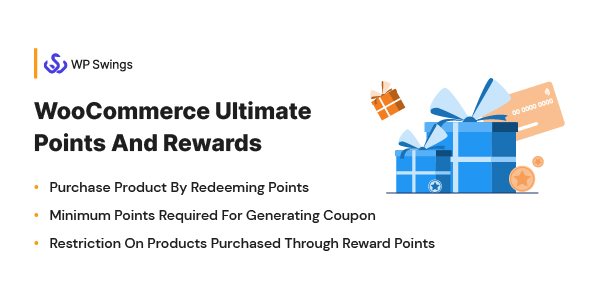 Users/Admins can modify the loyalty programs to the unique needs of their online stores by setting point values, rewards, and program rules.
Key Features Of  WooCommerce Ultimate Points And Rewards
Purchase Products through Points and Rewards
Coupon Generation
Referral Purchase Point Feature
The user can also share their Referral link on social media i.e., Facebook, Twitter, and Email.
Rewarding customers with points as soon as they register on your website.
Points and Rewards to loyal customers for writing a product review
WooCommerce Ultimate Points and Rewards supports the user notification feature. The registered and guest users receive notifications about their points balance.
Pricing: $39 / year
3. YITH WooCommerce Points And Rewards
It acts as an extension plugin for your WooCommerce that helps to engage customers and motivate them to be loyal to your online store. The WooCommerce rewards plugin is designed to help online store owners implement a points-based loyalty program on their WordPress-powered eCommerce websites, making it amongst the best points and rewards plugins.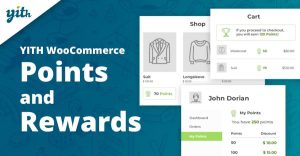 YITH WooCommerce Points and Rewards is easy to set up and manage. Admins can reward their customers with points within a few minutes. It helps you with a loyalty program that will power take-out boxes for everyone on board!
Key Features Of YITH WooCommerce Points and Rewards
Implement a points system to reward customers for actions like purchases and reviews.
Enable points and rewards earned for specific or all users.
The admins can define how their customers earn and redeem their points to match the business strategies and goals.
You can also import or export your customer's points from another solution without them being lost by using the CSV import feature
The plugin can be integrated seamlessly with your WooCommerce store
Reward loyalty by awarding extra points for purchases and customer actions
Pricing: Free and $139.99/ year
4. Bravo – WooCommerce Points And Rewards
The Bravo WooCommerce Points and Rewards plugin is yet another best points and rewards plugins for WooCommerce. The plugin provides an effective way to engage and motivate customers to make active purchases on your website. The customers can redeem the earned reward points in future purchases.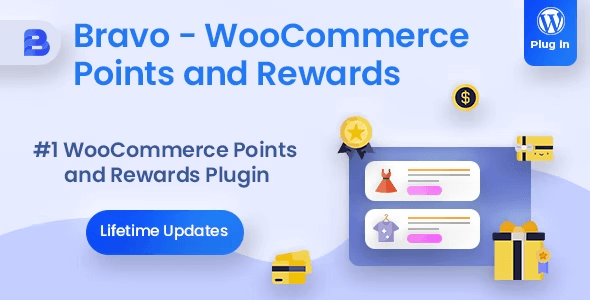 It also gives the admin complete control over the rewards/points management, by incorporating certain thresholds of these reward points which in a way ensures that there are zero cases of user exploitation.
Key Features Of Bravo – WooCommerce Points And Rewards
Set limits per category, product, and globally
Discounts can be maximized with points
Export and Import user points
Show user points history
Customer reward points can be edited manually by the admins
Expiry dates can be set for the earned points
Pricing: $45 / year
5. Sumo Reward Points
The Sumo Reward Points is another one of the best points and rewards plugins, store owners can reward customers with WooCommerce points for specific actions over the store like signing up for an account, leaving a review, or making a purchase.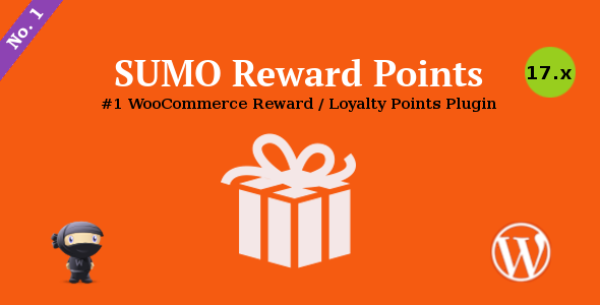 This WooCommerce Loyalty plugin is very easy to use and convenient to integrate with your WooCommerce store. The admins/store owners can make a customized loyalty program for their customers.
Key Feature Of Sumo Reward Points
Email Notifications for earning or redeeming WooCommerce points
Reward points for getting referred
Creation of Bulk Gift Vouchers
Multiple email templates can created
Referral signups for reward points
Restrict users from earning/redeeming rewards points
Pricing: $49/ year
6. WooCommerce Points And Rewards Plugin
One of the best points and rewards plugins – WooCommerce Points and Rewards Plugin. The WordPress eCommerce platform allows businesses to establish a customer loyalty program effortlessly.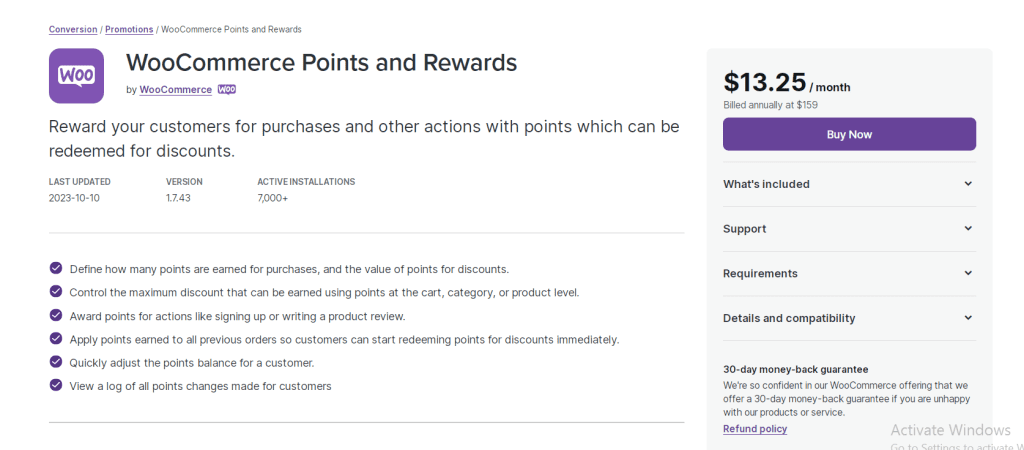 With this plugin, customers earn points through actions like purchases, referrals, and reviews, which can then be redeemed for rewards, such as discounts or free products, fostering engagement and repeat business.
Key Features Of WooCommerce Points And Rewards
Award customers with points and rewards for activities like daily sign-ups
Admins can adjust the points balance for the customers
WooCommerce store owners can easily reward points for changes made by customers
The admins can set the maximum discount limit
A simple set of settings for customers to manage and evaluate their earned points
Pricing: $159/ year
Reasons To Use WooCommerce Rewards System Plugin
A points and rewards system bridges the gap between store owners and customers, creating a relationship that is mutually beneficial.
For store owners, it's a marketing tool to increase sales, help with customer retention, and gain useful insights. On the other hand, customers can enjoy deals and coupons, incentives, and personalized experiences, fostering brand loyalty and engagement.
Store Owner's Point Of View,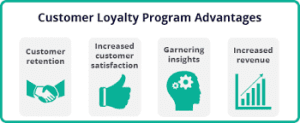 Customer Retention: WooCommerce loyalty programs encourage repeat business, reducing customer exits and overall increasing the CLV i.e. customer lifetime value.
Improved Sales: The opportunity to earn WooCommerce rewards motivates customers to make more purchases and spend more per transaction.
Cost-Efficiency: It is easy to retain existing customers through points and rewards, and is also cost-effective than acquiring new ones (customers).
Competitive Advantage: Having a dedicated WordPress WooCommerce reward system plugin, not only helps you to differentiate your store from competitors but also attracts and retains customers seeking added value.
Customers' Point Of View,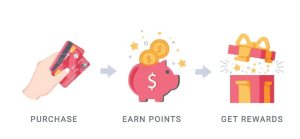 Incentives: Customers can benefit from discounts, free products, or other reward points, providing value for their loyalty.
Savings: These WooCommerce loyalty programs help customers save money on their purchases, making them more inclined to choose your store over others.
User Engagement: Users feel more engaged with a brand that recognizes and rewards their loyalty, fostering a sense of connection. Brands at times also introduce new engaging features that plugins are introducing like Points and Rewards for WooCommerce has introduced a new gamification feature that engages the customers by making the online experience more interactive.
Word-Of-Mouth: A satisfied customer is more likely to refer friends and family, expanding your customer base through word-of-mouth referrals.
Use Points And Rewards System to Maximize Sales During The Festive Season
You'll be surprised to know that Points and Rewards for WooCommerce Pro can be the perfect solution to meet all your festive needs. How? It is compatible with plugins like Gift Cards for WooCommerce which allows customers to earn extra points on the purchase of gift card products, Wallet System for WooCommerce which allows you to convert your earned points into wallet credit based on conversion rate, WooCommerce PayPal Payment operate online payment systems with ease, and Subscription for WooCommerce allows users to get points on subscription products.  There are plugins like Coupon Referral Program that also attract and reward customers. Store owners can offer customers rewards for sharing coupons and links.
The Festive Season Has Officially Started! Don't Believe Us?
Readers can also check this resource to understand how WooCommerce Reward Points can help store owners with other festive needs as well,
Over To You!!!
To conclude having a dedicated points and rewards system in place is essential seeing the current competition, store owners must incorporate marketing strategies that are different and unique like dynamic and interactive WooCommerce reward systems.
But as it turns out, there are "n" number of points and rewards plugins available in the market. This makes it difficult for merchants to select one ideal WooCommerce plugin for their online store. To make things easy for you, we analyzed all the plugins available in the market and curated a list of the best points and rewards plugins for your online and WooCommerce store.
These reward plugins are easy to integrate and offer a lot of customization options which will enable you to have a loyalty program that only caters to your store and its customers and helps you make a straightforward WooCommerce loyalty program. We hope you will now be in a position to make a fair choice.
Happy Marketing !!!