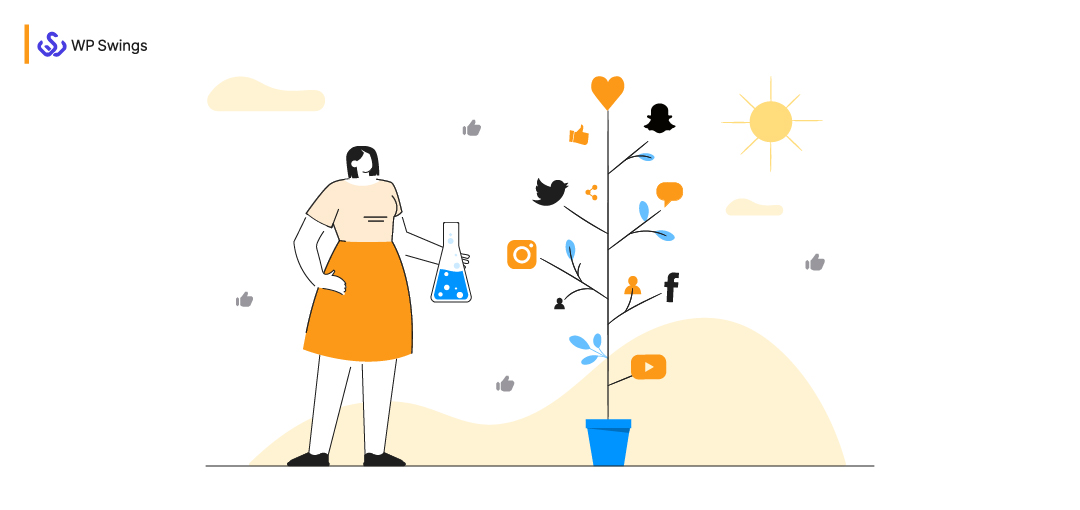 Experiential marketing is an in-demand topic, but it is not a trend. An all-inclusive word used to define marketing and advertising actions that concentrate on the consumer experience. It seeks to create an emotional relationship between the audience and the brand via enveloping events. Yet, for it to perform, the experiences you plan must be creative, strategic, and impressive.
In this write-up, we will exemplify correctly what experiential marketing is, how it functions, how it can aid your business, and how effective this marketing tool can be.
What Is Experiential Marketing?
Experiential marketing is a technique that concentrates on building experiences for consumers. The concept is to create a closer bond between consumer and brand by engaging them in joy and unforgettable experiences. It can be an event, a pop-up, or a memorable marketing initiative.
The intent is to form a remarkable impact that delivers consumers not only what you present but what you set up for as a brand. You like to show consumers an experience that they do not forget with the hope that those consumers are encouraged to convey their favorable experiences for your brand with their social grids.
Eventually, it is all about making a delightful, immersive, and engaging experience that allows you to draw the right kind of awareness apart from the crowd.
Experiential Marketing Versus Traditional Marketing
Here are the main differences between traditional and experiential marketing:
Traditional marketing concentrates on features and advantages, while experiential marketing concentrates on making an emotional bond.
Traditional marketing is about publicizing a message, while experiential marketing is about holding customers in a dialog.
Traditional marketing is frequently fixed and one-dimensional, while experiential marketing is interactive and multi-sensory. It promotes a deeper level of attention that can lead to more impressive connections between brands and consumers.
Eventually, when it is about adopting experiential and traditional marketing, the most suitable strategy for any brand will rely on a combination of aspects, including funding, the target audience, and the objective of the campaigns. Yet, for multiple brands, experiential marketing delivers an exceptional option to link with potential customers in a way that traditional marketing cannot match.
How Does Experiential Marketing Work?
Experiential advertising is about making delightful experiences that make individuals recall you. The more innovative and impressive your campaign will be, the more people will speak about you.
Some aspects must consider before you float your brand into event marketing.
Planning is the first step of any new strategy. What will be your objectives, and how will you measure the impact of a campaign?
Research is the next step. What will work for the customer?, What do they hope? How can you link with them on an emotional level?
Active online presence matters, even if the leading event is offline. Regular interaction is the answer to building any relationship. Which media will you use to convey content? How often will you publish?
Be authentic- create something unique that you know your consumers will enjoy and is worth sharing. Connect, encourage, inspire and engage with your consumers.
Reasons Why Experiential Marketing Is Important for Businesses
Storytelling at Its Best
Experiential advertising is the easiest way to convey your brand and have your potential consumers in the narrative you create.
Narrate your story and convey it right because your ideal buyer may not know what they mean to you until they link with your story and your mission.
Active Understanding
Experiential advertising lets viewers associate with a brand and its product in a personal foam, directing them to an active understanding of the effect on their lives.
An experience of your brand that exists in the customer's mind is invaluable. Attaching to the emotion of your potential customer with experience-based advertising can bridge a gap you might not have known existed.
List to Be Focused On…
Testimonials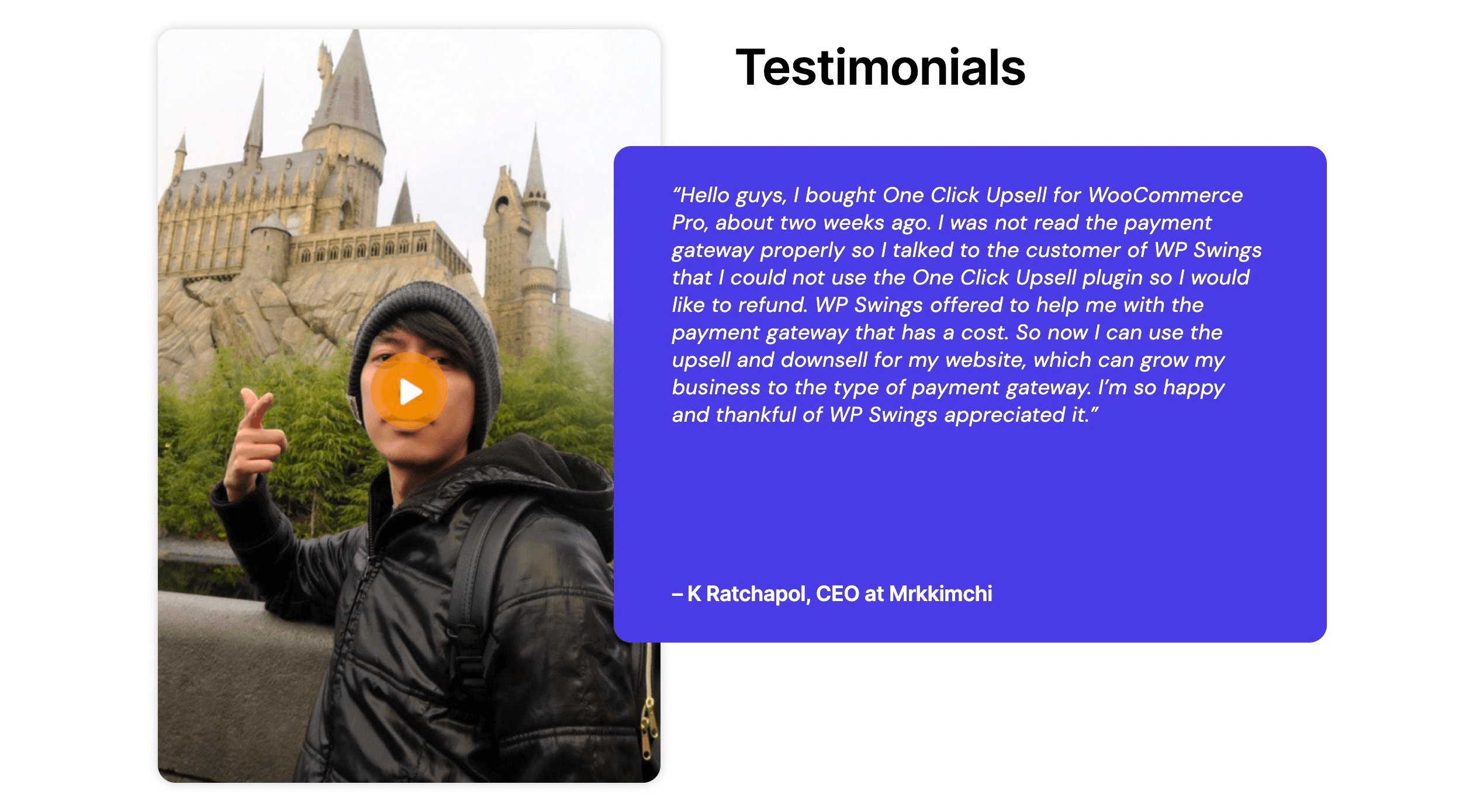 A testimonial comprises individuals who write statements extolling the goodness of a product. It most typically uses the sales pitches assigned to ordinary citizens, whereas the word endorsement usually involves pitches by celebrities.
Infographics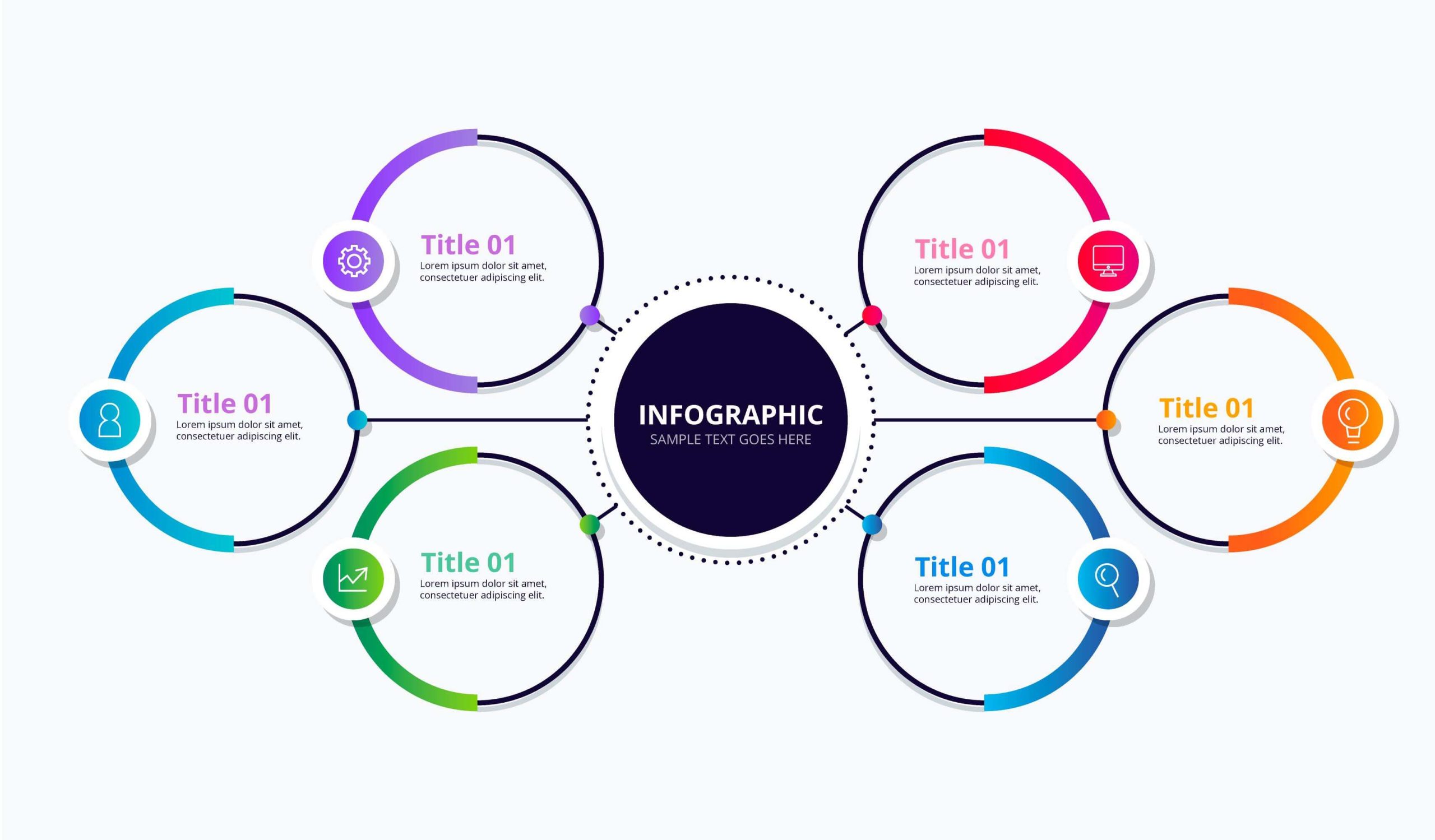 Infographics are among the most shared content online. It is essential to get graphic details proper and create your infographics engaging. But don't forget to make the data impressive and reliable, which makes it a linkable and shareable resource. For instance, we have shared the following infographic for this festive season for one of our bestselling products:
Case Studies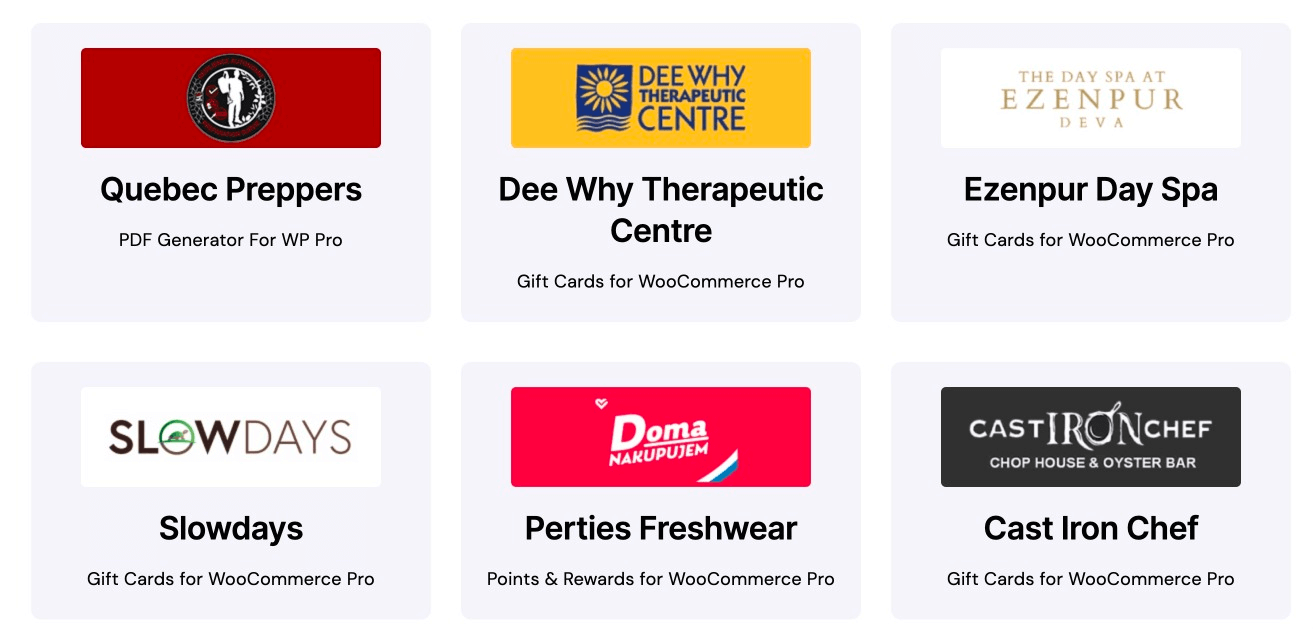 It is one of the most effective content marketing formats for the best new business. Case studies offer an opportunity to feature your customers and exhibit what you're doing right, form niche-specific content, make trust and authority, and highlight your competitive benefit. Check out our case studies representing real-life stories of success.
White Papers/Reports
White papers and reports can assist engage your audience. It is a guide that tells readers concisely about a complicated issue and shows the issuing body's philosophy on the subject. It also helps readers understand a case, solve a problem, or make a decision.
Quizzes and Polls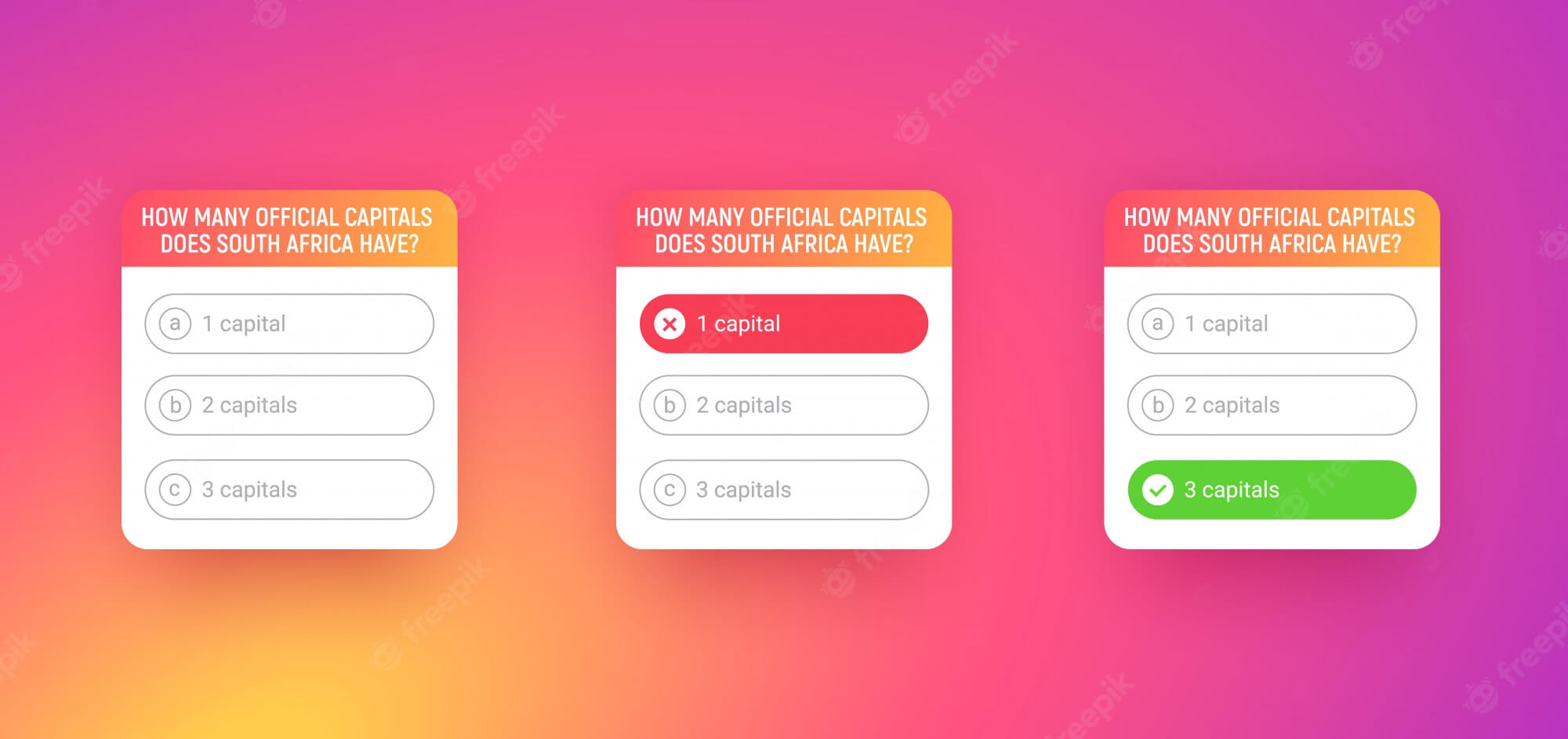 Quizzes are one of the most engaging content formats. They will surely get your audience's attention.
Likewise, polls can increase engagement by making participants interested in the results.
Social Media Success
Social media platforms are the most recent preferred way to market your business and reach your customers in a personal form. It is an easy solution to connect your brand mission through your content so customers can understand and access it without sensing it as they have advertised.
Social media is one of the most powerful tools to create brand awareness, engagement, and traffic…
To know more about social media success!
Budgetary Advantages
Digital advertising is not the same as in the past used to be as the market evolves more digitized. Our methods must shift to keep up with consumers' needs for accessible content.
Investing in a valid marketing technique that fuses the experience you make with the entities of your brand is a cost-effective process for spreading the word about your mission and your product.
Focus on your budget for a strategy that offers your brand a look and a feel, and customers will relate to it on a deeper level than even the most luxurious subpar campaign.
Digital Marketing Opportunities
Digital marketing is a broad phrase including all ways to use electronic devices for advertising. Advertising that takes place on social media can excel with an experiential focus.
However, your existence on social media yet, digitizing your method is an easy form to get your potential customers. Though digital experiential advertising allows for quick and explicit contact between the firm and consumer for fast, usable data.
Interactive Marketing
Current strategies for targeted ads, including geotagging and indoor devices, form a possibility for a new manner of marketing; instead of thinking about who your audience is, you can approach real-time details to notify your campaign.
Whether consumers are aware or not, they guide us on how to market to them via smart devices. It noticed that 49% of people create mobile videos at branded events, meaning they advertise for you.
Experiential Branding
Branding your business is the most vital aspect of marketing, and thus via experiences is simple.
An excellent example of event marketing is Redbull's Stratos Jump, a live stream video of a skydiver acting a high-altitude jump.
The outcome of this fantastic doing was creating a cross-over between the brand's objectives and purposes with their customers so that they understand what their tagline Redbull Gives You Wings, actually represents.
Creating a Mark
Leaving an everlasting impression on your viewers may be challenging, but with the right type of marketing, the story describes itself.
An expressive mark left on a consumer will do better for your brand than the idea independently. Whatever it may be, an experience or a story has to do more than merely live in the physical world; it should become a feeling or an emotion that the consumer can carry with them and relive after the event has been over. Acquiring your goals via influential marketing should be easy, and with event marketing, it can be.
Benefits of Experiential Marketing
Effective and Measurable
If seeking to draw immediate sales, raise your awareness, enhance customer perception, rank higher on satisfaction scores, and generate fresh leads. Experiential advertising can handle a specific challenge or compel overall marketing objectives. Using only this single channel, a brand will have the power to develop attention, engage, notify, form interest, promote trial, enable consideration, and give rise to purchase, driving a consumer in the entire route via the sales channel.
Making Emotional Connections
Brands are fortunate enough to promote these emotional connections with their consumers to make consumers sense something about their product which results causing better sales and profit.
Through experiential promotions, you can more efficiently link with your audience, letting consumers experience the benefits of your brand instead of only reading about it.
Live Storytelling
To build a successful brand, you must knit a convincing brand story via its essence. The goal of a brand story is to make sense of a more elevated intention. Consumers enjoy a large brand more than the sum of its parts; they like to convey a concept, a legacy of some kind. A brand like Tesla is about sustainability, green energy, reversing climate change, and more.
Experiential marketing offers you the option to narrate your brand's story live, and there is no doubt that the mix of storytelling and experiential marketing is a potent tool.
Representing Authenticity
Authenticity is one of the most vital parts that drive people to take an interest in a brand and engage with it. The audience enjoys seeing the humanity in the brands they support, with a wish to hear a story and make an emotional connection. Consumers seek proof that there is a spirit behind the brand logo.
There are ways your brand can use experiential advertising to present its authenticity. The brand ambassadors you work with should be communicative, sincere, and knowledgeable about the codes of your brand. The experiences you make do not have to be massive.
Bringing Consumers Nearer to Your Product
In some experiential campaigns, there is not much more than a word of the brand, especially no products or services involved. Some are there who center their whole experiential advertising events near the product. These immersive experiences deliver enjoyment and a delightful remembrance, letting consumers learn about the product nicely and try it out before buying it.
Enhancing Brand Loyalty
Brand loyalty is an image of how engaged the consumer is with your brand and products. If one consumer is faithful to the brand, they will make repeat purchases. They will step out to see your brand in their local shops or online, and for some cause, if they cannot buy from you, they will not pick an alternate brand as they wait for yours to become available again.
By creating emotional engagement with the consumer, you will be at the same time expanding brand loyalty.
Driving Word of Mouth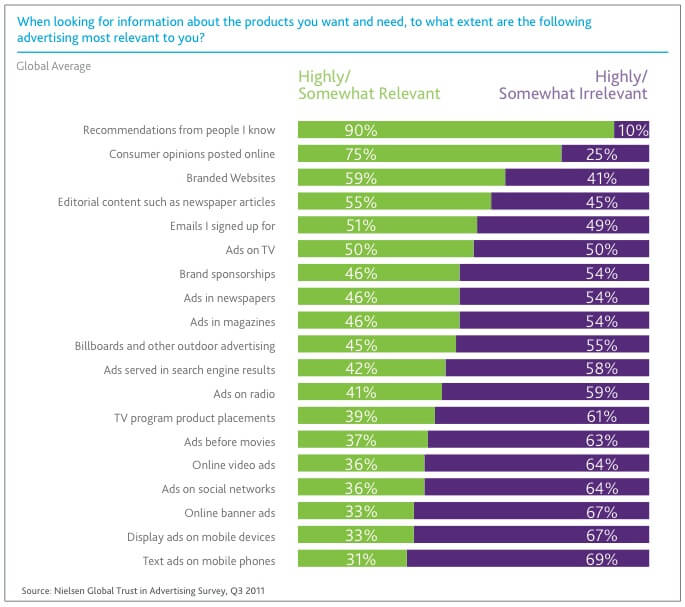 Earlier Word of Mouth includes someone briefing their friends and family regarding an excellent product they purchased. Though it is even valid today, it is crucial to state that the Word of Mouth exponentially grew via social media usage. Developing social media talk and promoting online engagement and post-sharing has become one of the marketing pursuits of most marketing campaigns because of the further reach a brand can get.
According to Nielsen, 92% of consumers rely on suggestions from their friends and family, while 91% of consumers are more willing to test a brand if having positive online reviews. Further, for marketers, only 33% of consumers consider online ads.
Customer Feedback
Reviews and impressions you acquire from your customers should direct your way ahead as a brand. Customer loyalty is not pleased without customer satisfaction, and you do not know what stops your customers from feeling happy if you do not listen to their feedback. It is simple, do more of what makes your customers pleased and negligibly of what makes them down.
Memorability
Traditional advertising, social media exposure, and digital marketing do not form memories. Experiential advertising is a live event in an experiential campaign that brings the consumer out of their routine. They present a new incident, a never-before-seen event, and motivate the consumer to participate.
A brand experience will evolve into a special remembrance in the consumer's life. They will have joy, relish food and drinks, meet new people, take photos they will eventually convey, and be energetically committed. No other form of marketing can reach the profound influence experiential marketing can deliver on a consumer's life.
Brand Awareness
Brand awareness is essential for raising profits and market shares and reaching potential customers curious about the product. 89% of marketers note brand awareness as their most vital marketing plan in growing businesses. Across the panel, this is considered the most effective form of expanding your brand and flaring its message.
Experiential advertising strategies enhance brand awareness in a nearly explosive way. The craze enveloping a brand experience, the social media posts talking about it, and the lasting impression it leaves on the consumers is a challenging way of bringing more people to recognize your brand.
How to Create an Experiential Marketing Campaign for Your Business
Every business is exceptional, and thus your experiential advertising campaign should be as well. Follow these measures to form a successful campaign that fulfills your expected outcomes.
Describe Your Goals
The first stage is, to begin with, your intent in mind, like raising brand attention, driving sales, trying a new product, or creating customer loyalty. Once you understand, what you like to achieve, you can invent an attentive and practical campaign.
A Customer Loyalty Program Is a Connection Between a Brand and a Customer…
To know more about customer loyalty programs!
Determine Your Target Audience
In an experiential event marketing approach, you need to be strategic regarding whom you are targeting. It is essential to know your target audience and what the necessities are.
For instance, if you target young adults, you will create an experience suitable to them, like an interactive pop-up store or an entertaining social media contest.
Make a Budget
When you know who you are targeting and all about the goals, you need to make a budget for your campaign. It will assure you that you do not overpay and hold enough funds to cover all the required costs.
Develop Your Campaign
At present, start creating your experiential event marketing campaign. You should be creative and think outside the box when designing your campaign to amaze your target audience and leave an everlasting image.
Select the Right Venue
The venue is the most crucial aspect of your experiential promotions campaign. It must be easily accessible and suitable for your customers and your budget. Some examples of venues are trade shows, shopping malls, conferences, sports events, or even virtual venues for webinar-like events that will serve a great deal for your eCommerce store.
Set a Timeline
Creating a schedule for your campaign is vital to ensure that all things operate evenly and that you meet your deadlines. It will even allow you to remain on budget. Make sure to allow sufficient time for planning, preparation, and implementation.
Encourage Your Experiential Event Marketing Campaign
Finally, it is time to perform your experiential event marketing campaign. To guarantee that your campaign is successful, you must promote it via different channels and make sure that people are familiar with your campaign and should know how to participate. The more people you can reach, the more suitable your probability of attaining your goals.
Event Tickets Manager for WooCommerce Is a Unique WooCommerce Extension…
To know more about event tickets manager for WooCommerce!
Execute
If you have planned correctly and have come up with a campaign that will engage and resonate with your audience, then all you need is to perform it faultlessly. Just stick to your budget and timeline, and do not forget to boost your campaign so that people will be familiar with it.
Estimate Your Results
Once your experiential promotion marketing campaign has finished, it is essential to take some time to consider the outcomes. So you can assure that areas will get improve upon the next time.
Make Adjustments for Future Campaigns
Never mind what the outcomes are, there is still space for improvement. The most vital thing is that you understand your errors and utilize that learning to make an even more promising campaign next time. Experiential event marketing is about testing and error, so do not be scared to experiment.
Tips and Best Practices for Experiential Marketing
Set Goals and Measure Your Success
Decide what you desire to achieve. Whether you set goals or measure your success, it is 500 latest social media followers in 10 days or sales of $15,000 in 10 minutes, drafting your objectives will assist you in estimating the success of your event.
Make It Count
Never go with the first idea, and do not presume that your view is the most suitable one. Your team is your most essential asset, so instruct well and implicate in the brainstorming approach. Demonstrate your ideas to each other and perform with experts who can assist you refine and improve your views while overseeing costs.
Pull in a Social Component
Social media should be a part of your experiential promotion marketing campaign. Yet do not simply throw a hashtag on it and expect the work to do itself. Carry with you a brilliant and wise plan that comprises social media in a manner that senses naturally.
Work With Experiential Event Marketing Experts
When creating an event that counts value and performs your ideals, it is wise to go with a unit of experts who understand their things. The experts can help grow your brand into successful emotional experiences. Whether a large or small brand, they will approach every event with new concepts, modern technology, and a marketing approach tailored to your brand.
Ideas for Experiential Marketing Events
If you are peeking for instances of experiential event marketing styles, begin with one of these below concepts:
eCommerce Expo Asia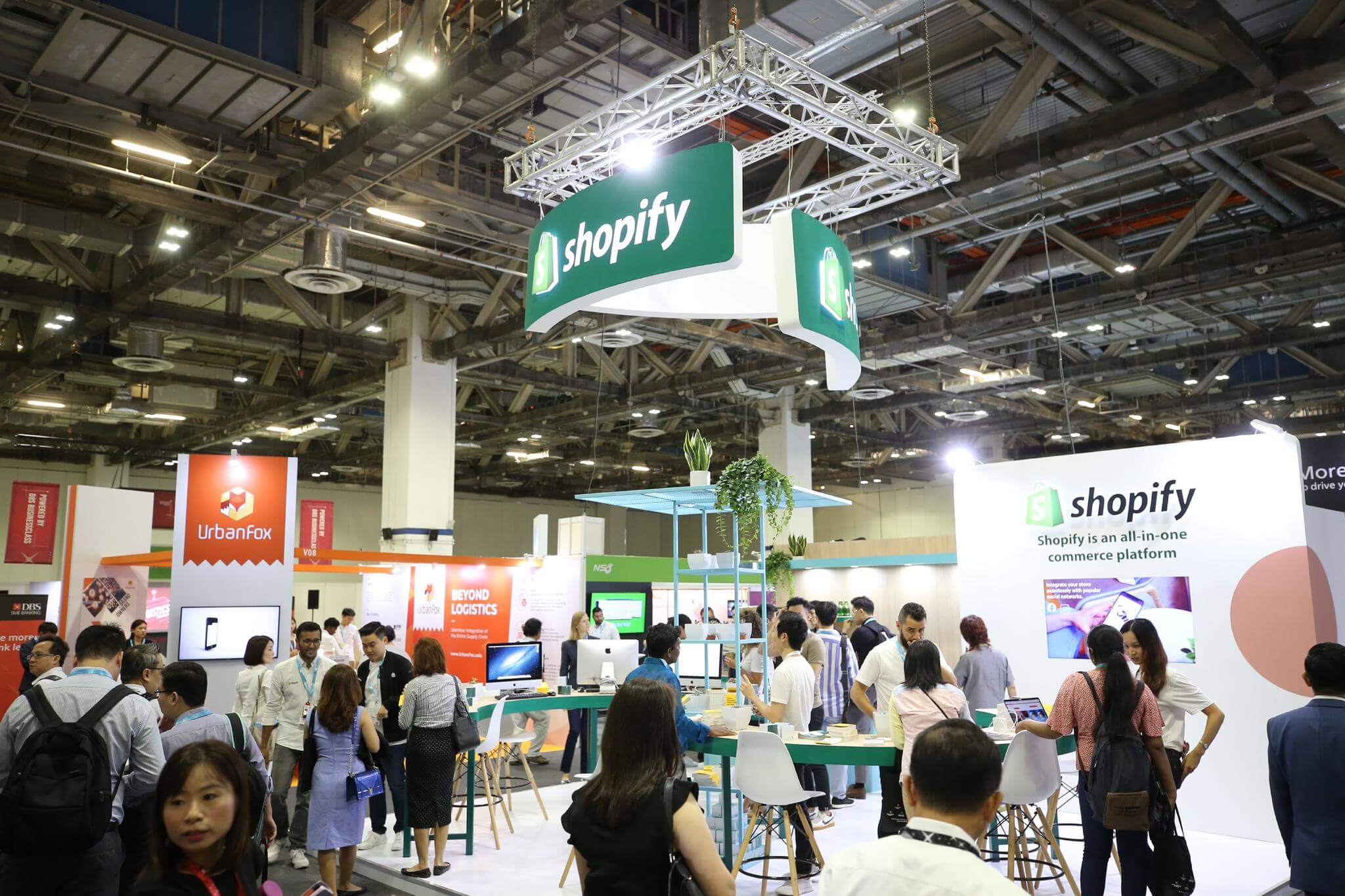 The eCommerce Expo Asia event was a one-stop exhibit where visitors understand more about the newest technologies and shifts in the eCommerce industry. It will gather with Cloud Expo Asia, Technology for Marketing Asia, Cyber Security World Asia, and other events.
The points that will explore are customer experience, mobile commerce, cross-border commerce, supply chain management, and omnichannel retail.
Product Showcases and Launches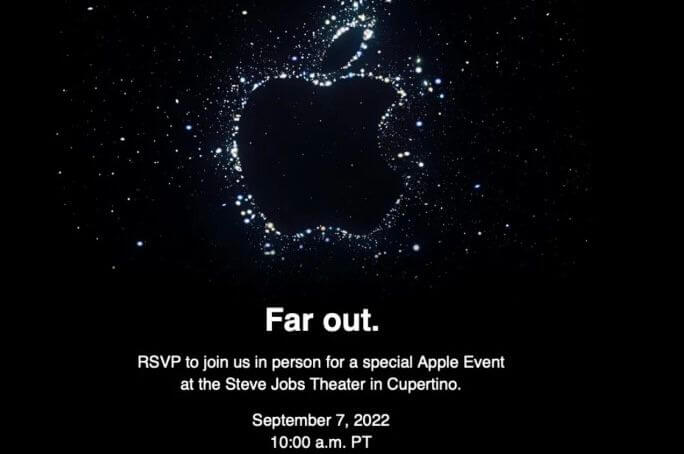 Product showcases can be successful experiential event marketing campaigns even on a smaller scale. For instance, Apple knows more about how to shift a product opening into an exclusive experience. Their well-created Apple Events are possibilities to showcase their brand aesthetic and values and make sensory experiences for their audience.
Contests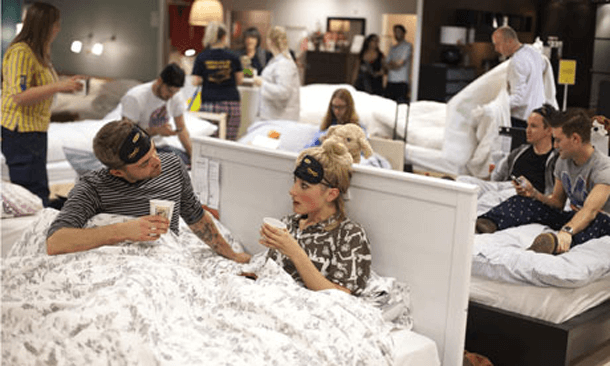 Contests or social media campaigns that request would-be participants to join a contest to unlock great experiences are excellent samples of experiential event marketing.
For example, IKEA once invited a random choice of 100 fanatics to its storehouse for a sleepover event, where fans can join to win spots for in-store unique events like yoga sessions and more sleepovers. After a superfan remarked, "I wanna have a sleepover in IKEA," in a Facebook group.
Shoptalk Fall Meetup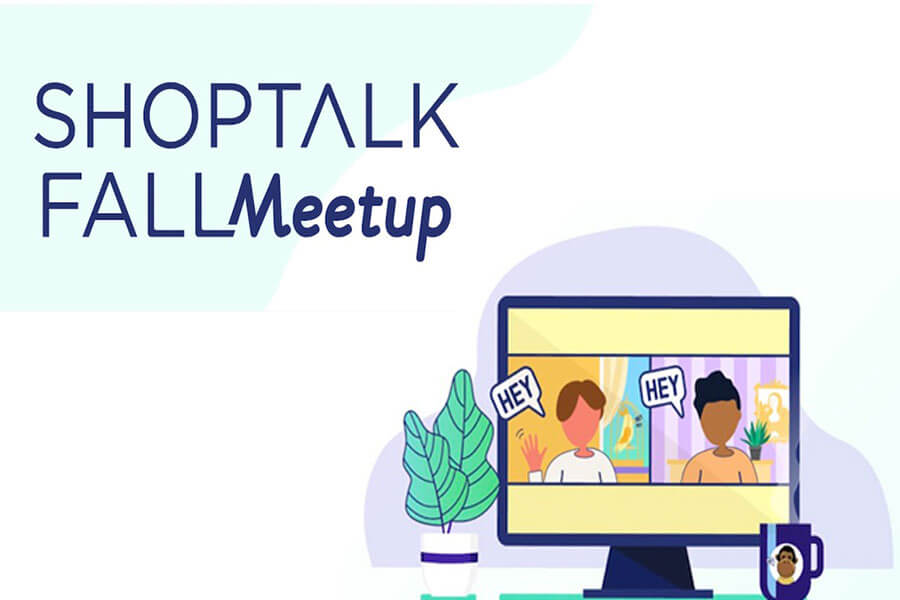 It lets online partners in the retail community unite in joy and open surroundings. Above 2,500 participants from Europe and the United States participated in dual opt-in meetings and associated in-group content. There were also "Tabletalks" directed by moderators that peek into the issues facing the retail sector. Shoptalk Fall Meetup is an excellent platform to convey your ideas.
Digital Customer Engagement Summit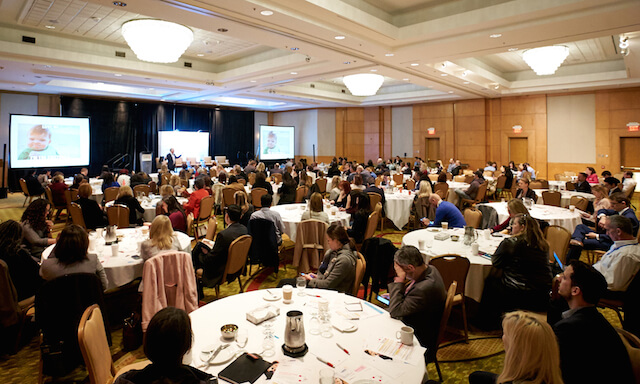 The Digital Customer Engagement Summit offers one-to-one business sessions, interactive conferences, and priceless networking prospects, making it the perfect option for nurturing lasting professional connections. It's aimed at senior specialists in customer assistance and IT or digital customer areas.
Examples of Experiential Marketing
Here are examples of thriving experiential event marketing campaigns-
Bacardi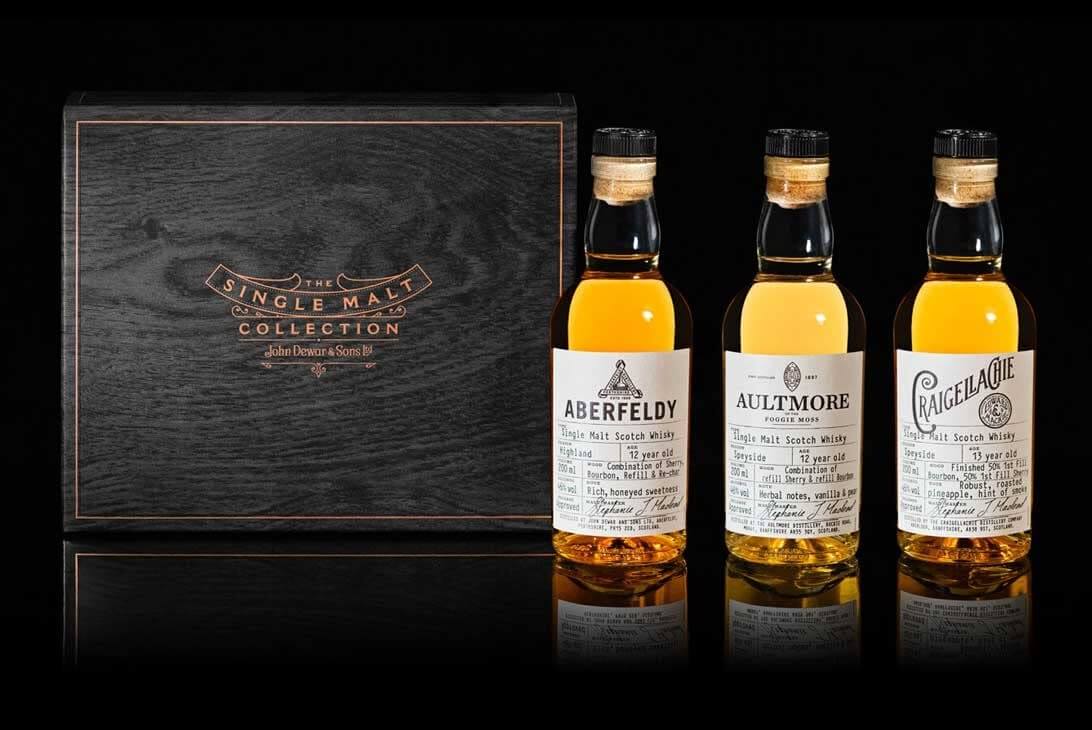 Bacardi teamed up with Amazon Advertising to enable amazon customers to enjoy a whiskey tasting experience in the ease of their homes. The customers could participate in the tasting and ask live questions from the hosts via a custom landing page on Amazon.
Volkswagen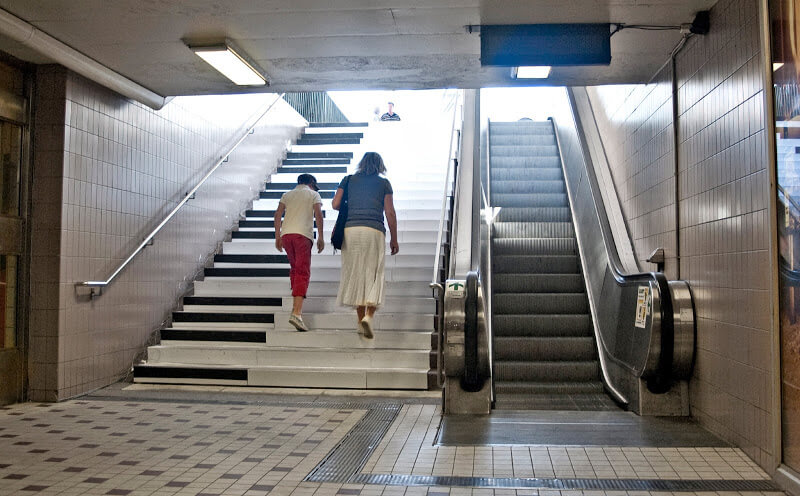 Volkswagen turned a subway staircase in Stockholm into a giant piano. Each step played a distinct sound as commuters ascended up and down the stairs.
There was a significant gain in people using the stairs versus the nearby escalators. The automobile giant had tried an approach known as The Fun Theory. People are outlying more likely to alter a behavior if the alternative looks entertaining.
Britvic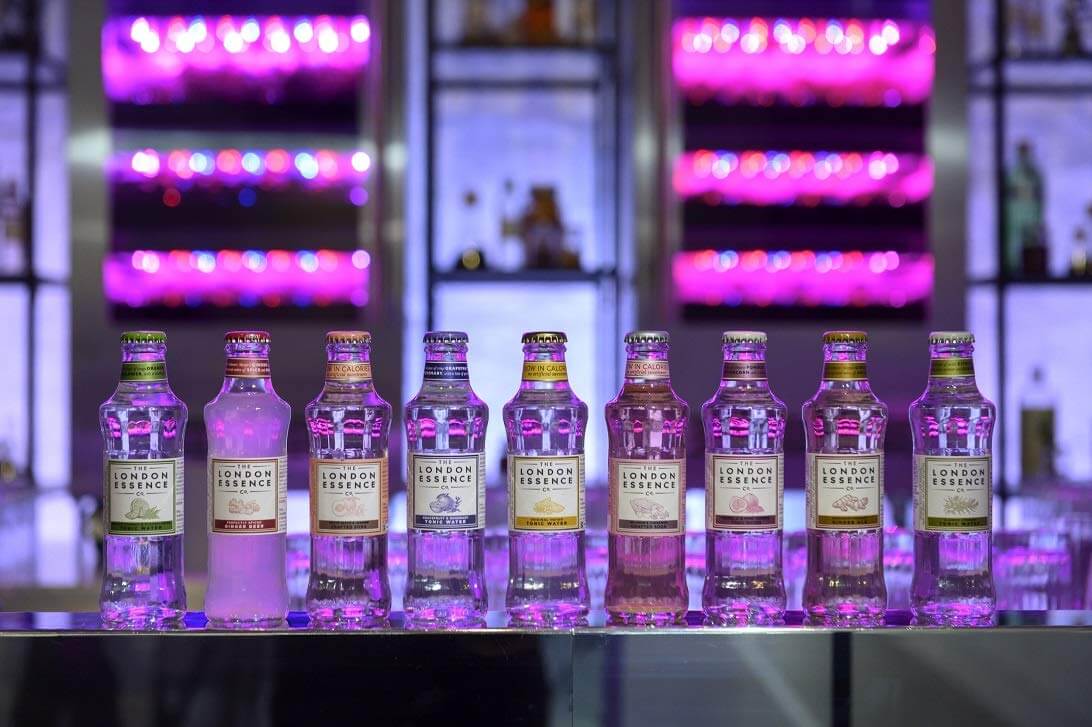 The soft drink company Britvic liked to drive the attention of its London Essence Co. range of mixers with audiences in London. Britvic designed a custom campaign with Amazon Advertising where Amazon supplied branded London Essence Co. Prime Now bags to customers in selected areas of London. To assist gauge success, the team compared sales uplift areas that acquired the branded bag versus those that did not.
Final Words
Before we wrap up, we want to leave you with one last alternative conclusion. Experiential event marketing entitles brands to tell customers about products and services via events, activities, and experiences instead of ad campaigns and content.
Share your thoughts on the topic or give thumbs up to raise our spirits and keep sharing more of your marketing, eCommerce, and WordPress insights with you.