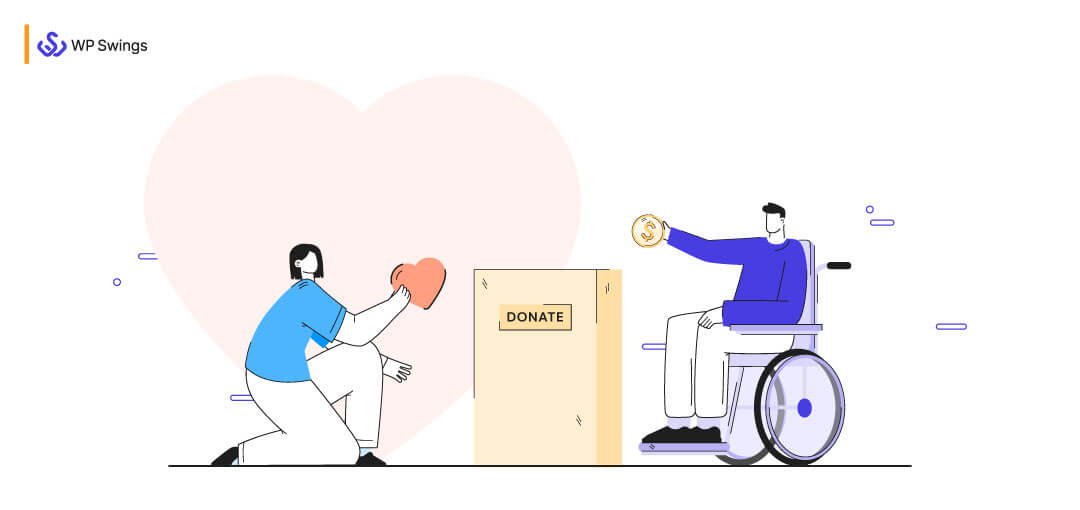 WooCommerce for nonprofits is definitely a match. Ideally, a man should be socially useful for the betterment of fellow humans. This is one mandatory characteristic of all nonprofit organizations. With every new such organization, the world is becoming a better place to live in.
There are reasons for opting WooCommerce for nonprofits. Firstly, not everyone will want to sell products on WooCommerce. Secondly, people thrive even when they sell art pieces or provide various services. And end up generating revenues like any other regular business.
What Is A NonProfit Organization?
To clarify, a nonprofit organization is like an autonomous body working for the underprivileged. It operates for social, public, or collective benefit. For instance, consumer cooperatives, schools, political organizations, churches, social clubs, etc.
In a broader term, a "not-for-profit organization" is an independent organization with the purpose of something other than making a private profit for members, directors, or shareholders. These can be of different types. It is mostly a non-business entity.
Moreover, any extra revenue generated exceeding expenses is dedicated to their mission or a particular cause. It is not aimed at revenue generation for private parties or individuals. But where do they get the money for survival?
Features Of A NonProfit Organization (NPO)
I will not bore you with the general ones. Rather, I will enumerate only a few commonly unknown features:
They receive donations and are exempted from taxes.
They receive income for sustaining their visions and get benefits from fundraising efforts.
It can act as both, member-serving and community-serving.
They are not completely run by volunteers. Most of the volunteers work under the direction of paid staff.
Moving on, let us talk about the latest events. For instance, ever since the great Novel CoronaVirus hit us, probably hundreds of online donations have become active for all kinds of charity. Connectivity has made it easier. Before it was all offline and now, all cashless.
Why Does Your NGO Need A Website?
Every NPO should have a website for its global presence. Most of the NPO use .org to stand out from the commercial entities that use .com. Since every NPO raises funds and receives donations, therefore, it is also important to have a compact management system for its collection.
Because after all, it is those donations, however little, that counts, and the NPO's mission depends on it. WooCommerce for nonprofits can absolutely help you in that work.
In a nutshell, these are reasons for your NPO to have a website:
Increased legitimacy of your website
Credible source for showcasing your efforts
Solidifies professionalism while extending support
A well-designed website will improve communication
Spread NGO beyond local promoters
Provide one-stop for collection of all funds
Your NPO may have a website for all your activities, but how efficient would it be if all revenue was directed to you through the same website? WooCommerce for Nonprofits is great for that very idea. With all its applications and customizations, it is the best choice.
WooCommerce has a leading market share of 28.24%. That is to say when almost everyone is using WooCommerce successfully, why should it not be WooCommerce for nonprofits?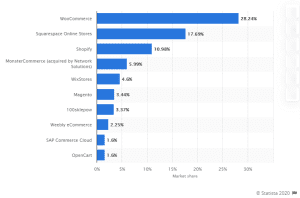 To further clarify, let us focus entirely on WooCommerce for nonprofits. WooCommerce for nonprofits will definitely help in improving your charity's online presence. Let us consider the key features of WooCommerce for nonprofits:
Free Use
WooCommerce for nonprofits is so suitable that just like your NPO- it's free. Every other platform will cost significantly. Not only does it offer an open-source platform, but it has almost every possible flexibility.
With free core setup and availability of one-click download, it is the choice of many NPO for the very same reason. WooCommerce for nonprofits gives a definite benefit of minimal cost.
Best Support System And Huge User-Base
WooCommerce for nonprofits will give you amazing support through customer service. You have any issue, or you are stuck with a function, all you have to do is contact customer support. Within no time you will have your queries answered and problems solved.
It is also one of the reasons why WooCommerce for nonprofits is better than any other platform. Others may take more than the required time and charges and still bring no commendable changes or solutions for you.
Made To Order
Be it customizing and re-designing your themes, or creating a fresh plugin for your specific requirement, WooCommerce for nonprofits is your way out. WooCommerce has all the bases covered.
From simple color tweaks to structural changes and complex designs and layouts. It has all types of tackling techniques from basic alterations to the development of codes by experienced developers.
Choice Of Assorted Themes
Keeping the running cost of your NPO website low is a goal. If you want so, WooCommerce for nonprofits brings you an entire catalog of themes that are free to use.
There are even paid themes at unbelievable prices that are specially designed to cater to the needs of a charity website. That is to say, an inexpensive paid theme will surely cover your initial demands and requirements.
Pick The Best Theme For Your WooCommerce Store!
Publicly Accessible Open Source
WooCommerce is open-source which also means it is accessible to all. It is not owned by a group of developers.
The open-source status is the reason behind so many WooCommerce amendments. Many people help to update its features and its codes are not owned by a specific group.
Smooth Social Media Integration
Getting the word out is an important function of a nonprofit organization. WooCommerce for nonprofits offers easy integration of social media. Thus, helping you in connecting to maximum people through social media.
Many movements and charity events come in the way of the NPOs. Social media integration helps your website in reaching out to people on every such platform from where you get easy recognition.
WooCommerce for nonprofits has this covered in core and additionally with the use of numerous plugins.
WordPress PDF Generator Is One Such Plugin That Will Help You Put the Word Out!
It's Scalable
WooCommerce for nonprofits is tough to beat. With the years to come, you are only looking forward to advancements for your NPO. However small your initiative may be now, the results will magnify in the years to come.
A scalable platform like WooCommerce will help you spread awareness for your cause and raise funds at ease with various plugins.
Great For Communities
WooCommerce, which works on WordPress, is great for creating communities. In case your NPO depends on the involvement of communities, then you have things sorted here.
BuddyPress, a free plugin can be downloaded with a single click from your admin dashboard and develop a social network or grow a community from your website itself. BuddyX is a free theme that is compatible with both WooCommerce and BuddyPress, also available in the WordPress repository. With just one click, you can import a demo and have a design-ready site in minutes.
Moreover, it will also help you in communication with the volunteers and internal teams associated with community events or fundraising efforts. You can also build a website by selecting a fully compatible BuddyPress theme that downright fits all the needs of your community.
WooCommerce For NonProfits: Best Practices
In addition to the reasons to use WooCommerce, what are the best practices for nonprofits with WooCommerce? Light on those, please!
Responsive Website
Everyone wants to avoid a negative user experience. It is even more important for an NPO that has many donors. Therefore, it is very important to have a responsive website.
For example, a responsive website design would be the first thing to catch the viewer's eye. WooCommerce for nonprofits offers you that. Here are some other few things you could remember:
Smooth Navigation Menu
It is advisable to use a smooth navigation menu. The 'About Us' page is one of the most important things users will see first. Highlighting important information about your organization is recommended.
In fact, you could include your inspiration, foundation story, your working area, your mission, etc. The navigation menu should help to direct users to their desired action.
Clear Call-To-Action
You can convert the visitors into volunteers with the help of a perfectly designed website. Using clear call-to-action buttons like: 'Donate Now' and 'Join Us' should be added on every important page. This will help you not only increase your funding but also your working force.
Donation Form
Every NPO and charity depends on public donations. We want to make visitors keen on donating anything possible. It could be funds, clothes, food, or even books.
Adding such forms will only help users know and realize that every volunteer has the potential to add to your cause. Every little tip would help.
Moreover, you can add locations along with the forms where you may have set up camps for donations. Such customizations can easily be talked through with the experienced developers of WooCommerce.
PayPal Donation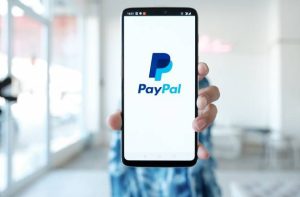 Monetary donations give you the freedom to get things done for your NPO at your will. They can be used in various ways. So, mobile wallets like Apple money and PayPal that are used universally should be added to your website.
Moreover, there may be donors wishing to pay by cheques or NEFT. In that case, mentioning your account details would make the donation process smooth.
Mobile Responsiveness
Above all, the use of mobile devices has become most popular with the ever-increasing work of the people. Always remember to make your theme mobile-friendly and with similar features. It is necessary for potential donors, volunteers, and people following your NPO.
In case yours is not a mobile-friendly website, it may not come up when a user looks for you on their phone. The question of relevance may come up after that. Keep your site ready on the go.
Most importantly, the free Storefront theme and all the other WooCommerce themes are mobile-friendly, essentially because they use a responsive design. So, again WooCommerce for nonprofits makes it a better option.
You will be set up to use your website for your needs, whether you choose to use customization on Storefront theme or a handy child theme.
Are You Still Confused About What To Look For In A WooCommerce Theme?
White Space
Keeping enough white space will help users digest your content better. Overloading your website with excessive images and videos won't help you give out a clear-cut message to your donors.
White space will help you break texts and make a more visually appealing NPO website. Striking a balance between the content and space will get you what you want. WooCommerce for nonprofits can help you find the best theme for maintaining such a balance and using the white space efficiently.
For instance, check out the "Join Us" page for the animal welfare organization- Peepal Farm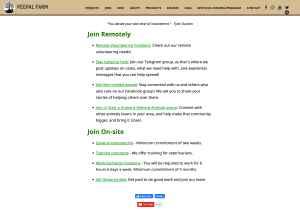 Overall Convenient & Holistic Donation System
As a nonprofit organization, donations are a major source of your NGOs' upheaval. Everything happening in your environment gets affected by these donations. So, it is necessary that all the potential donors and volunteers are able to perform this action swiftly.
But first, let us know,
Essential Elements To Accept Donations
The beginning of an NPO website will require the following elements to be at hand:
1. CMS: A content management system like WordPress that can easily be integrated with WooCommerce is one of the major requisites. Since both of them are free to use, you can run any type of website.
2. Quality Hosting: Hosting provides you with an online presence and helps you out with managing and storing files. If you look carefully, you might even find a web hosting provider offering special discounts for NPO.
3. Domain Name: The name of your charity or nonprofit organization can be your perfect domain name. The name of your website will make you known as a nonprofit organization.
4. Charity Theme: Themes of NPO are different from any regular WooCommerce website. And as already mentioned, WooCommerce for nonprofits offers a wide range of free and paid themes with basic customizations, best for your NPO. This includes donation buttons, information, and an events page.
5. Donation Plugin: WooCommerce for nonprofits offers a nice set of donation plugins and extensions you could choose from. We will talk about this in detail later in the blog.
6. Payment Gateway: The donations will be processed using a payment gateway. This will help you accumulate expenses for your NPO. WooCommerce for nonprofits will have everything figured out.
WooCommerce For NonProfits: Encourage And Accept Donations
Believe it or not, there are only two main aims for your NPO's website. Firstly, to inform and educate potential donors about your missions and organization. And secondly, for direct collection of global online funds.
Tackling online funds can be a bit tricky. But, WooCommerce for nonprofits offers you two intelligent ways to encourage and accept donations from people:
Via One-Page Checkout And Variable Products
You can set up non-shipping products with a fixed value that can appear directly on the checkout page. With WooCommerce for nonprofits, you can cleverly use the One-Page Checkout and WooCommerce. It may sound complex but in reality, it isn't.
Via Name Your Price (Sell Products In Exchange For Donations)
There are NPOs that will use WooCommerce for selling the products supporting their organizations. It could be products made by old age home people, or the entry tickets for a musical of special children.
Again, Peepal Farm is an example that plays an uplifting role in the lives of local people by generating employment for charity!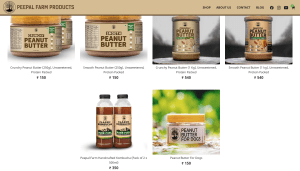 So, with the WooCommerce Name Your Price extension, you can easily do this task. You can set up your products easily and collect donations accordingly. In case you do not sell any items, you can still use them. How?
For instance, you can create a page that shows a virtual product(it won't ship and is not real) and ask your donors to name their price. Then it will be added to their shopping carts, and they can donate as much they wish.
Every Page With A Donation Button
What is that you want next after you are ready to accept donations from your potential donors? It's a surety. The surety that they will give donations. And for that, you will need to motivate your donors to donate to you.
So, here comes the chance to play with your call-to-action button that says "donate" wherever possible. It could be more than once.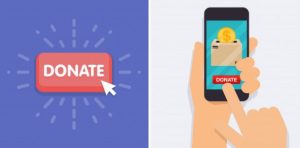 These buttons can be directly linked to your home page to give them access for immediate and convenient contribution. Don't make loopholes once they click the button, let the things be simple and easy.
And yes, don't forget to add the link of your donation page to your social media channels, via emails, or through external content that you might write for others. This will enable potential donors to be directed to the foot of the bifurcated branches of your NPO, i.e. your website.
For example, you can add donate buttons to:
Homepage
Make use of the huge 'donate now' button. That is pretty much everything you are asking for. Try making smaller CTA buttons that are miniature versions of the larger ones.
Sidebar
When you add blogs to your website, it is possible to have an empty sidebar. This place is visible to the reader quite well. Why not use it better by adding a CTA button?
Shopping Carts
In case you sell physical products, you can add on here too. Have you seen the checkout page of Zomato asking for tips for their delivery boys? The captivating thing is they share their stories and that gives it a personal touch.
Event And News Page
Whatever happens, the regular activity page is the one checked out the most. This can be a potential place for capturing volunteers and donors.
Engaging Media
Consequently, uploading and engaging media on your website and social media can greatly promote your NPO website. It keeps motivating users by featuring compelling videos and images. Moreover, it keeps the users engaged as they navigate through your website page to page.
So here are a few ways you can do that:
Social Media Sharing
Social media has always been the most powerful tool to communicate with prospects, friends, and professionals. Additionally, it helps you share crisp and short updates regarding the activities of your organization.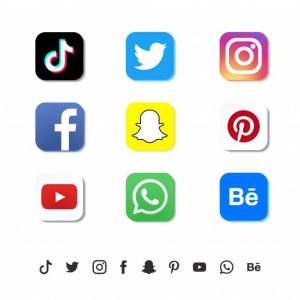 Therefore, you can use polls, conduct surveys, and receive suggestions and feedback about your works. And as already stated, WooCommerce for nonprofits is easily integrated with all kinds of social media.
Newsletter Sign Up
On the other hand, the newsletter comes out as an effective communication tool. It is a space for regularly mentioning all the organization-centric news and details. It could be a weekly or monthly newsletter. You can create a sign-up for visitors to subscribe to your newsletter.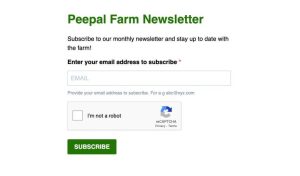 Photo Sliders And Videos
Posting generic stock photos is okay, but you can try featuring your own, high-definition pictures. Moving a step ahead, you can even showcase your staff members and advocates, community, and all those who had an impact due to your work.
This would support your work in a better illustration of your mission and build an emotional connection with all connected to you. Besides, you can appeal to your visitors with the help of heart-warming videos with soulful music.
This would highlight all your commendable work and engage potential donors better. WooCommerce for nonprofits has themes that will set your website perfectly.
Involve News, Updates, And Event Calendar
So far we've discussed the opportunities that come across to cater to potential donors. But is it sufficient? Definitely not. You would want to grab more of it. For that, you need to search for other ways.
Apart from newsletters, updates, calendar updates, and emails you could use contact numbers and a contact form. You can focus on how the community can interact with others.
That is to say if you update a calendar people would know beforehand of an upcoming event so that the local volunteers would prepare accordingly. It could be a blog, news, or scheduling events. WooCommerce for nonprofits offers The Events Calendar plugin that will solve your calendar-related issues.
Extend Links To Stay Connected
What are extended links that can help you give additional support to your NPO's engagement? Not anything you would have to spend resources on.
You could try any of the following activities:
Launch email campaign
Start outreach program via guest posts on other websites
Linking social media profiles to other running campaigns of your NPO
Mentioning 'email sign-up' on every donation page
Creating a fresh page for every little piece that anyone related to your NPO publishes and linking it to the main website
Embedding your YouTube videos or Flickr photostream
Optimize For Search Engines
It is one of the basic steps that can do wonders for the availability and online presence of your NPO website. You can optimize the content that helps you rank on Google. This would help you drive larger traffic to your website.
WooCommerce for nonprofits works on WordPress which offers in-built SEO tools. So, go on and make suitable meta titles, URLs, and meta descriptions.
Are You New To Optimizing Your Website For Search Engines?
Read our guide to rank your website in 2022!
WooCommerce For NonProfits: Best Plugins, Tools, And Extensions
WooCommerce for nonprofits has enough options for plugins and extensions that can enhance your website. Adding to the best practices, let us now see a few plugins that will help you and how they would do so:
Accept Donations Smartly
Firstly, for a smarter way of accepting donations you can try these extensions for charitable contribution:
Examples Of Plugins And Extensions
PayPal standard comes built-in with WooCommerce. So, you can begin with collecting your donations with WooCommerce for nonprofits via PayPal. All you need is a business account.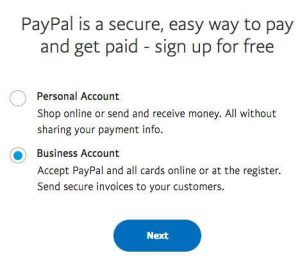 WooCommerce for nonprofits gives you a free business account. Moreover, you can convert a personal account into a business one. PayPal is not only known and trusted by people worldwide, but it is also mobile responsive.
There are times when visitors want to give you charity. But, there are also times when they want to donate by purchasing your products. WooCommerce for nonprofits offers you this extension where you can do both.
Name Your Price: You can easily use this one for fundraising if you sell products too. That is to say, you can set a minimum price for a particular product. Anyone who wants to donate to your cause can do so by raising the price.This way, the final payment would include the minimum price of your product plus the extra amount for your NPO.
Charitable is a free donation plugin for collecting online funds. It will never charge a transaction fee. Moreover, you can create fundraising programs in no time and even complete a specific fundraising goal.
Encourage Repeated Donations
As an NPO, you also want volunteers to keep returning to your charity. Consequently, to also keep donating. WooCommerce for nonprofits helps you create a subscription apart from the regular updates on your website.
Certainly, getting your donors to return and donate again can be ticklish. But if you offer an upfront subscription, you are giving an opportunity to your potential donors for donating regularly.
You can give them an option for updates to donate every month, week, or a large amount every year. The volunteers can create and log in to their accounts for donation purposes. They can change, renew, and cancel their subscription any time they wish.
Example Plugins Or Extensions.
WooCommerce for nonprofits gives you one of the best subscription platforms.
Invite Potential Volunteers To Your Cause
You will definitely need extensions for inviting more and more people to join your cause and promote donations. WooCommerce for nonprofits can sort that too.
Example Plugins And Extensions
Automatic Follow-Ups With Initial Donors
WooCommerce for nonprofits will save an enormous amount of time that otherwise goes by to remember and gather your donors. That is to say, once you have captured the attention of a potential volunteer, follow-ups become necessary.
Examples Of Plugins And Extensions
HubSpot offers a free email marketing tool.
Follow-Ups by WooCommerce gives you the liberty to thank your donors when they sign up and send a follow-up mail for the next action.
SendinBlue is also a fast-growing email marketing tool.
Focus On The Good
WooCommerce for nonprofits is an ideal choice. When you own an NPO, you have a lot going on. From encapsulating potential volunteers to making a community and collecting funds, it is a heavy workout.
After all, you also have online and physical events to attend and do some real serving to society.
Above all, your goal is to manage everything to emerge victoriously. You can combine all these best practices and the recommended plugins for your use. If you still have a doubt, suggestion, or any query, what do you think the comment box below is for?