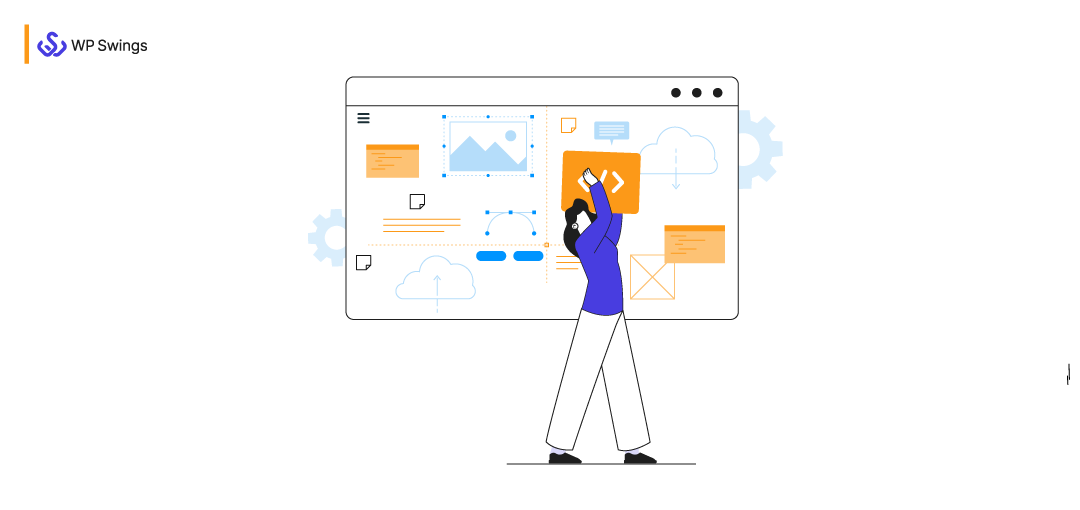 In my previous blog, I discussed the tips for building an efficient WooCommerce store. This one is to narrow down the concept further specifically for the WooCommerce themes.
WooCommerce has left its mark on the eCommerce world in the most appropriate manner. And when I say, in an unerring way, I mean it as there are more than 5 million live WooCommerce sites currently. Approximately 6% of the top million eCommerce websites are powered by WooCommerce, as reported by BuiltWith.
​​
There is no harm if you are ambitious in setting your targets to be one of these million online stores or if you plan to climb up the ladder to be among the top 10k WooCommerce stores over time. But you need the know-how for stepping up without getting entangled in the wrong territory.
It has become indispensable to have a digital infrastructure for your business in the post-Covid world if you want your business to thrive. While your warehouse can accommodate only limited products, your WooCommerce store can handle thousands of products. That too, with a seamless experience for your customers provided that you have optimized your store well!
By an optimized WooCommerce store, I mean directing your customers well from the entry point to the exit point of your store. The design and layout of your eCommerce store have a major contribution to the same and this is where the role of WooCommerce themes comes into play.
I am here to walk you through the basics of the WooCommerce themes so that you can choose the right one for your online store.
Why Do You Need a WooCommerce Theme?
The trick to establishing yourself in the market as a go-to store is creating a space that your customers can smell, and walk around and really enjoy the experience while picking up the products. Because why do we even shop? For a kick in our dopamine levels! DO NOT take that away from your customers.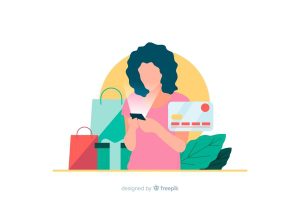 Rather it is the perfect opportunity for you to make them stay and also come back later. The pre-requisite for the same is to select the right theme for your WooCommerce store. Your WooCommerce theme has a significant impact on what will be the layout, design, and navigation of your online store.
Or imagine your online store as a physical shop where your customers would browse across the store with an objective in their mind. You want to put the right labels for the right categories and direct them correctly towards the exit point to make a successful conversion.
When I googled how to choose the best theme, the results displayed mostly recommendations. Therefore, I found it of utmost importance to cover all the relevant factors you should consider when choosing your theme. You will also get to know what is a parent theme, a child theme, and how you can use these to make the most of your WooCommerce store.
Things to Keep in Mind When Choosing a Theme
1. Make Utility a Paramount Factor
While you concentrate on the aesthetics of your online store, make sure that your WooCommerce theme does not hamper the usability of your store.
Making a flashy and glittery eCommerce website will not bring conversions, rather a theme that comprises essential features for your customer will.
Focus on the functionalities that a theme has to provide when deciding on one. You can later try innumerable iterations to make it look pleasing.
2. Responsiveness is No More a Choice
With more than 5 billion mobile users globally, there is immense potential for your online store to flourish. Mobile eCommerce accounts for more than 35% percent of the total online sales as of now.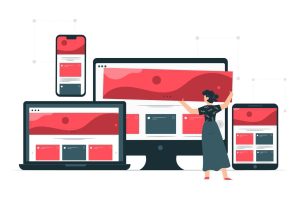 If your store does not adapt to different devices quickly, you might lose a whole segment of buyers. To avoid that, make sure the theme you choose is responsive.
The concept of responsiveness was first introduced by Ethan Marcotte in his article on Responsive Web Design. Thereon the concept popularized and really took off since the service providers have their audience as laptop users, mobile users, and even tablet users.
You should also run a responsiveness test to avoid any sore points such as too small a font size or your content being wider than the screen.
3. Fuel Essential Features in Your Store with Popular Plugins
There are some plugins that you cannot simply not have! Plugins like Yoast, Stripe, Points and Rewards, and similar others are a must-have for your online store.
I am mentioning it here because these plugins will be the lifeline of your online store. Your theme should provide compatibility with these plugins.
Most plugins provided by WP Swings (formerly MakeWebBetter) are compatible with popular themes. The support team is also available to work tirelessly to customize these plugins according to your needs.
Do You Want to Delight Your Customers By Offering Them Points and Rewards?
Try Our Plugin…
4. Look for a Browser Compatible Theme
Most premium themes provide browser compatibility. While going through the features and theme document, look for this particular feature as well.
If it is not mentioned, do not hesitate in running a compatibility check on different browsers such as Internet Explorer, Firefox, Safari besides Google Chrome. Make sure you run the tests on different devices as well.
Feel free to reach out to the support team for any queries related to this.
5. Plan Your Layout with Page Builders
Page builders can help you design the layout of your online store visually. You can drag and drop ready-to-use modules with the help of page builders. But, not all page builders go hand in hand with all the WooCommerce themes.
While page builders like Divi builder work best with the Divi theme; Elementor, on the other hand, goes along with most WordPress themes.
Both the page builders provide a wide range of options for building product layout pages with the WooCommerce themes. Beaver Builder is also a flexible page builder that you can explore.
6. Translation-ready WooCommerce Theme Isn't Just A Lingo!
A translation-ready WordPress theme uses the 'gettext ' function of WordPress to display all the strings in the theme. So if you are planning to provide a localized experience to your customers, do take advantage of 'translation-ready' themes to fetch the output from the translation files.
Do not forget that these themes will only provide the basic infrastructure for translation and would not make your store completely multi-lingual.
Opt for the right tool to provide a user-friendly experience without making your website bloated.
7. Conforms to SEO
Some aesthetically beautiful themes might generate poor HTML codes. For a beginner, you might trip in poor SEO performance unknowingly.
Therefore, double-check the documentation and do not lay back unless you are sure that your theme provides SEO friendliness. The developers of good and premium themes generally inform about their SEO friendliness.
If you have itsy-bitsy knowledge about HTML then you can also check if your webpage generates proper HTML5 using tools such as W3C Markup Validation.
8. Be Sure of an Active Support Team
Most premium themes provide 12 months of email-based support. The sunny side of these themes is that you would not end up paying a developer extra money for even the slightest of discrepancies that you might encounter.
This money would easily be washed away had it been a free theme without proper documentation and support. So, assess the documentation thoroughly and look for the points you might need in the future when opting for the theme.
Feel free to ask a question or two, to make an assessment, if the support is supportive enough in times of need!
You Can Also Avail Yourself of Our Theme Setup and Installation Services!
Do's and Don'ts for Choosing a WooCommerce Theme
Now, that you are aware of what specifications to look for while diving into the ocean of themes, here are some best practices you should follow when choosing a WooCommerce Shop Template.
A Bold Theme Might Make Your Store Bloated

A well-groomed human and a well-broomed place are better any day. But, a hygienic place overloaded with dirty laundry is as nonsense as this analogy.

All I want to say is that you should pay more attention to the functionality when you pick your theme. Remember- a good theme is simple and sophisticated, at the same time.

Every Second Counts!

Is the door to your store left unattended, rusted, and does not let your customers get inside easily? They will walk to a nearby shop in no time where they are greeted better.

Your WooCommerce theme has a direct correlation to the loading time of your page, which in turn, impacts your website's user experience. Needless to say, a slower online store can substantially depreciate your conversion rate.

Are You Looking For Upselling Strategies to Shoot Up Your Conversion Rate?

Make it a point that your theme is a pillar and not a baby in the cradle (which is dependent on you for her life) by taking a look into your page speed insights.
An Up-To-Date Theme

WordPress and WooCommerce are consistently upgrading themselves to meet the ever-growing marketing demands that let you make the most of your website.

Now, when you are in the final stage of deciding on your theme, do a little check if the developers of your theme update it regularly.

This little follow-through will help you avoid any probable compatibility issues in the future.

Reviews and Ratings

Your best promoters are your clients

Philip Kotler has reiterated in his book, Digital Marketing 4.0. The happy or annoyed users generally review their experience with the WordPress themes. You can find these, right below the download button.

While the best themes might get frowned upon by a few, you have to look for a theme that does not have an unusually low rating.

Last But Not The Least- Does It Support WooCommerce?

Oftentimes, developers find a way or other to make a theme compatible with WooCommerce if it isn't. You can find these solutions posted online.

Non-WooCommerce themes would still support features like zoom and lightbox.

But if you want to avoid the learning curve and focus on your business (which is not a bad thing)- check beforehand if your theme supports WooCommerce and you would not have to hustle between parent and child themes making your website bulkier.
Unforeseen Issues with WordPress Themes
Sometimes, issues such as a disturbed layout or inflexible header or footer arise when your theme is a non-WooCommerce theme. Make your theme compatible with WooCommerce and avoid theme and plugin conflicts by taking control of your theme.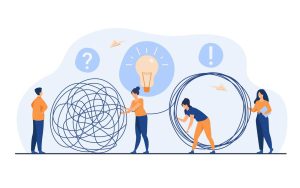 1. Doesn't Look Like your Demo Theme
More than often, you do not get the exact theme that you saw during the demo. While you were celebrating that you are just a click away from exactly what you need, finding out that all you get is the design can be a disappointment. To make it look like what you saw and dreamt of, you need to invest time, learn about the theme in and out, and then build it yourself.
2. The Home Page is Not All You Need
Another recurring problem is that some themes focus too much on the home page and too little on the pages that need kickass functionality. You can later add other functionalities if you select a basic theme (using child themes), the problem lies in you diving more into developing your online store than actually selling what you got.
3. You Do Not Always Get an Adaptable Theme
If the developer of your theme fails to upgrade it, you cannot function seamlessly. You need a theme that has a good update log history. It will help you in ensuring the compatibility of the theme with the latest versions of WordPress and WooCommerce. If the online store is what you rely on for all your business, it can turn into a real nightmare.
4. A Stiff Header and Footer
You can move around most content wrappers to place them appropriately in a lot of WooCommerce themes but the header and footer are where you will stumble upon them. While it is not a major issue, it certainly is a potential one that you must be aware of, beforehand.
5. Theme and Plugin Conflicts
With more and more functionalities, the amount of code running on your website increases. This leads to an increased probability of conflicts. The only way you can avoid a conflict is by running a test to identify the same.
You are now ready to make the right decision and choose the best theme that will work for your WooCommerce store.
We Have Collected The Best WooCommerce Themes [Free+Premium] For Your Online Store
This is all you need to know about how to pick the right WordPress theme but there is more to it than meets the eye. The concept of parent themes and child themes was introduced to help you make changes to your website without actually altering the customizations you have made on the parent theme.
A child theme helps in saving a lot of development time because you do not need to repeat the whole process. Updating a parent theme would not impact your modifications and all the efforts you put into testing the parent theme, once you start adding functionalities using child themes.
Child themes, basically, adapt the look and feel of the parent theme while adding more functions to your store. You can create a child theme by following the simple steps mentioned here.
Note: You can check out this easily customizable WooCommerce theme from 8theme.
Conclusion
There you are, with all the wisdom you need to choose the right theme. But here I would give you a disclaimer that you will get acquainted with everything only gradually. Take it slow and practice more, test more to make yourself 100% aware of your online store inside out. Because at the end of the day, Aristotle said it right,
For the things we have to learn before we can do them, we learn by doing them.