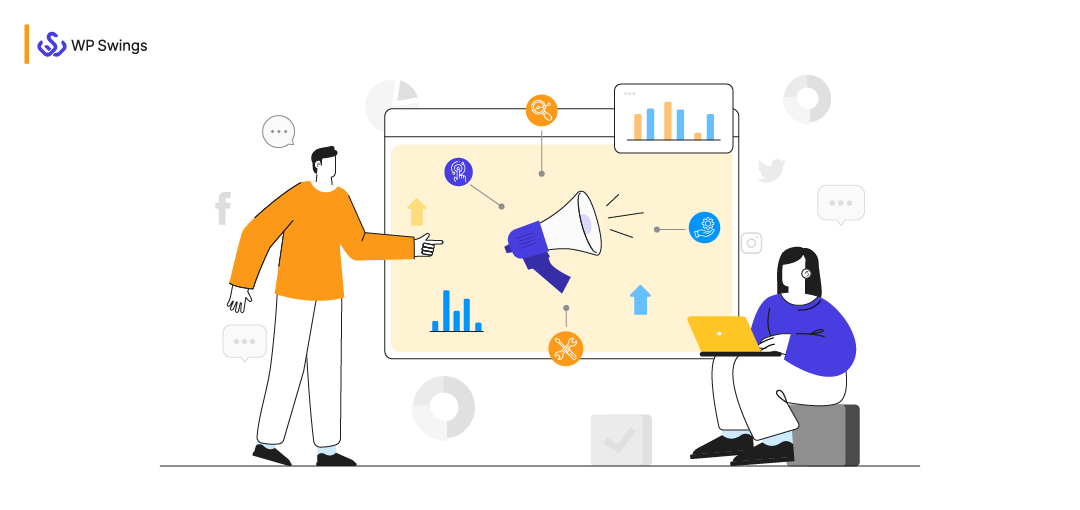 There! Be aware…you ought to sell a SERVICE, not a PRODUCT.
Marketing can be simple when you are trying to sell a product — you develop a marketing strategy centered on what a product can do for its users, put it into action, and the item sells itself.
Service marketing is different!
Running a service-based firm necessitates using certain service marketing strategies. Selling a service means you need to promote your team's and your own efficiency rather than the qualities of the product.
It's a little more difficult to market a positive attitude and a track record of excellent customer service than it is to print product details all over a brochure.
The most obvious problem is: how can you promote something that cannot be seen or touched? How can you convince someone to invest their time and money in something they can't feel or see? The main conundrum in the marketing industry is where the line between visible and invisible sales lies.
Read on and you will find some terrific tips that will propel every service-selling organization to the thrones of success in order to make the task of advertising promising and ideas a little bit easier. But first, let's discuss what exactly is service marketing…
Defining Service Marketing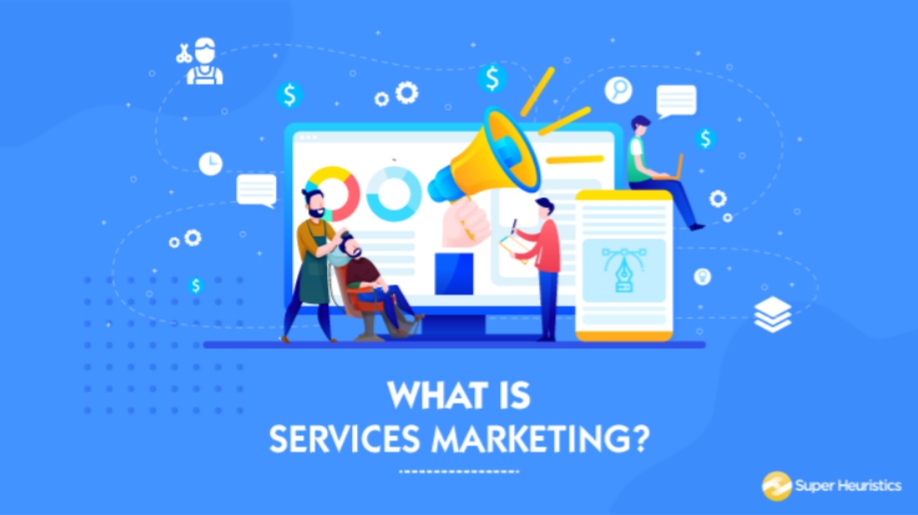 Well, by definition, service marketing differs from general marketing. When you sell a service, you are essentially encouraging your audience to buy something they will never own themselves.
What exactly are you selling, then?
It's like selling an experience! A particular aspect of marketing.
Unlike products, services are based on the value they deliver.
Service marketing is the phenomenon of promoting and marketing a service or an intangible good to the target market.
Service marketing is all about building a high level of trust with your audience. They won't sign the deal unless they have faith in you and your capacity to deliver on the value that was promised. Just like WP Swings, a trustworthy service provider giving several WordPress WooCommerce services.
The notion of services marketing frequently encompasses both business-to-business (B2B) and consumer-to-consumer (B2C) services.
Let's explain you with an example:
Every bank runs training program throughout its locations to enable investors to make wise investment decisions. This is a process- and people-driven aspect of service marketing. Banks offer account opening, loan disbursement, locker rental, and other services. All of these services are intangible.
Are you interested in getting the best of the WordPress or WooCommerce services?
Custom WordPress & WooCommerce solutions for you and your business.
The Flow of Service Marketing
Service marketing frequently calls for further explanation of the customer's need for the service, how it operates, and why you are the best company to provide it.
The service marketing triangle, which describes how service marketing flows, has three sides:
External marketing is the company's more overt effort to reach customers. Display advertising, sales incentives, public relations, direct marketing, and web marketing are used to accomplish this.
Internal marketing is advertising to employees on behalf of the business. obtaining support from your staff for the offerings of your service. This is accomplished by educating staff members, fostering a culture of trust, and enabling them to serve as brand ambassadors.
Interactive marketing involves interacting with customers and staff at each of their many points of contact throughout the marketing funnel. This covers in-person sales, online customer service, and social media engagement with clients.
The service marketing triangle depicts all potential interactions within the services industry and how various marketing strategies can be applied depending on interaction participants in order to achieve the ultimate objective of service sales.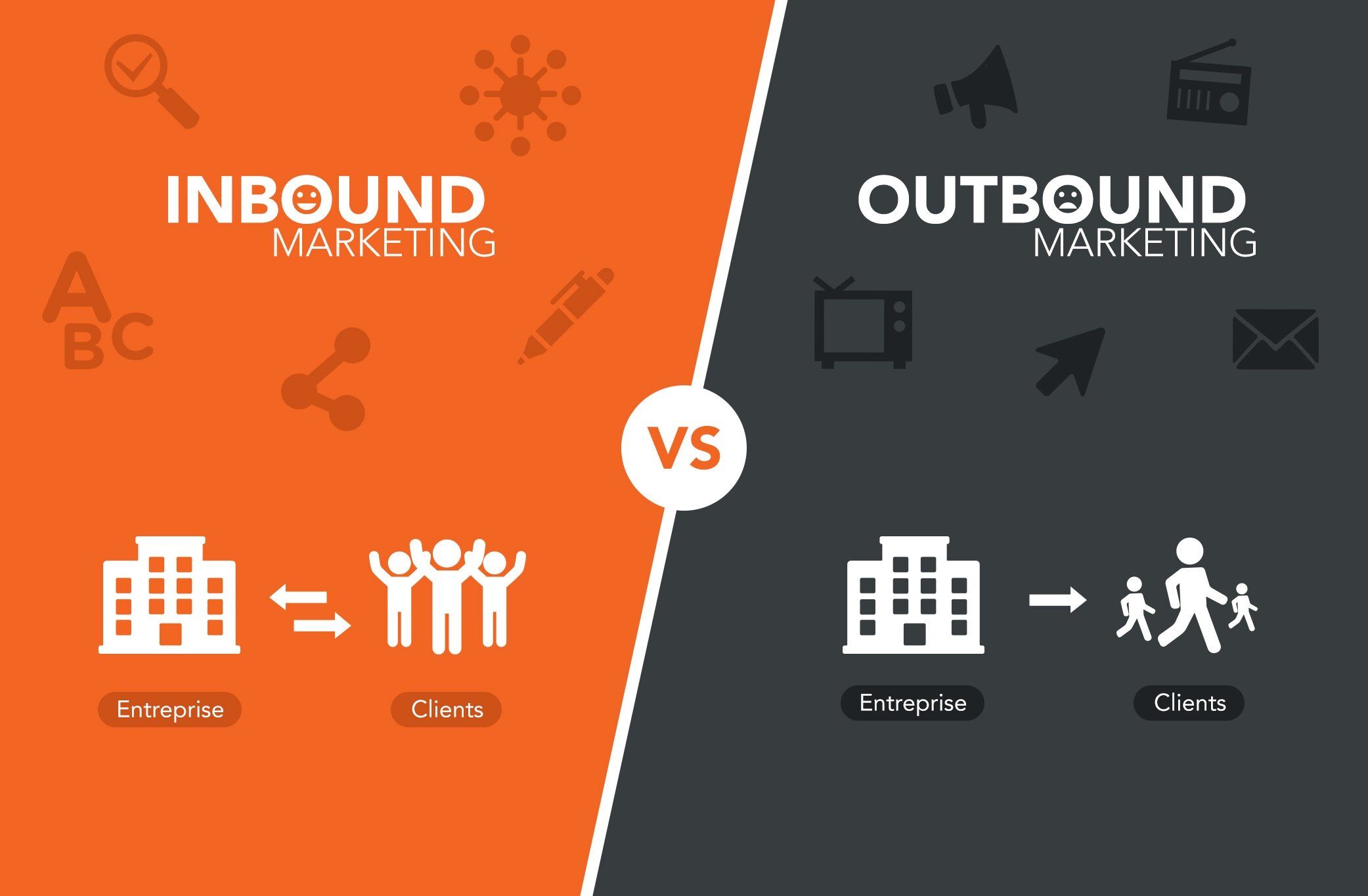 The distinction between inbound and outbound marketing, which describes how your marketing message attracts attention, is another typical differentiation in the marketing flow.
Outbound Marketing
Also referred to as "push" marketing, this strategy puts your service marketing message "in your customer's face" at the moment and location you anticipate they will interact with and acquire your service.
Examples include television, and radio advertising, social media advertising, cold calling, email blasts, and other techniques that are sent to a big audience with the goal of catching a few, much like casting a fishing net.
Inbound Marketing
Also referred to as "pull" marketing, this strategy draws clients who are actively seeking a service similar to yours. They are nurtured, educated, and directed toward your service by inbound marketing. This is accomplished through blog posts, downloadable white papers, guides and other content on websites.
Both strategies have benefits and drawbacks, and a combination of the two would be the finest service marketing strategy. In either case, your service distinction elements must constantly be in mind when developing your messaging.
Marketing Strategies: One Must Follow
1. Conduct Market Research
The basis of all contemporary marketing strategies for service businesses is research. You can choose more wisely on anything from the market to brand research with the aid of extensive scientific research. It will give you a solid platform for service marketing, as well as useful benchmarks for measuring your progress.
By doing research, you can better understand your clients. You can use market research to assess how effectively your operational processes are performing. You'll be able to evaluate how your company is performing on various metrics and what service industry marketing methods need to be improved.
Google Analytics is one of such tools which can help you with finding out all the insights for your website.
Interested in Google Analytics? Want to set up your own WooCommerce Analytics?
Don't worry, we're here…
2. All-rounder Website
A strong website acts as the hub of a service company's online presence and provides a wealth of information that demonstrates your market knowledge.
Your chances of making it in business are higher if you have a user-friendly website where customers can find all the information they need. Your ability to demonstrate your skills and broaden market acceptance will be aided by the website.
Reliable information and cleverly crafted incentives may entice a visitor to stay when they first visit your website. As a result of it, you'll finally get qualified business. Graphics can have a big impact.
Your website must function across a variety of platforms as well like computers, Android devices, tablets, phones, and other tech devices; it should have a responsive design. "Mobile-friendly" websites are already rated better in Google's search results.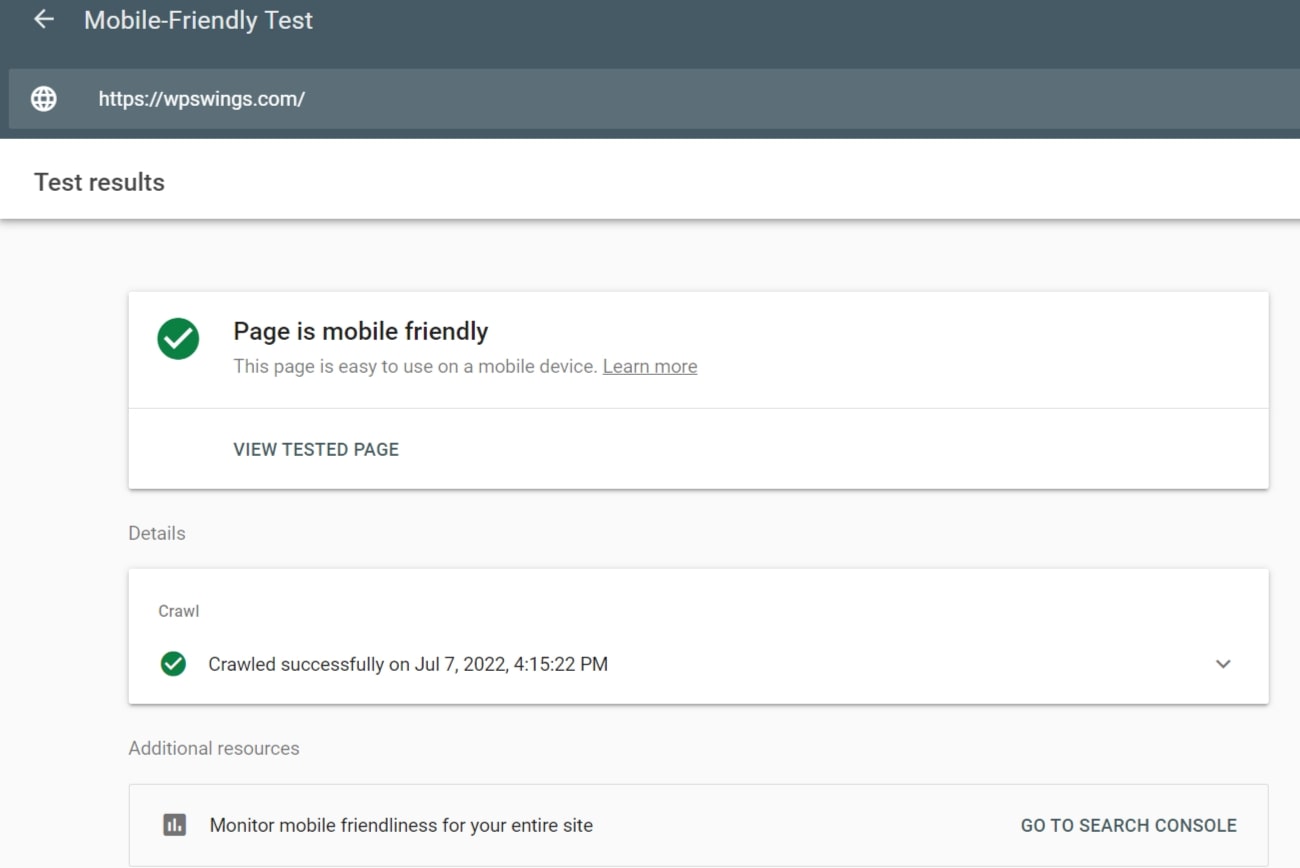 3. Specialization and Niche Targeting
Specialized targeting and niche markets are two of the most crucial commercial factors of service marketing strategies. Some of the fastest-growing service companies are specialists in a certain industry. The niche where you may establish yourself as the undeniable leader and authority should be in the industrial sector that you are well-versed in.
The marketing strategies used by service organizations are significantly benefited by specialization. It improves the clarity of your work and sets you apart from your competitors. Unquestionably, specialization is a distinguishing trait.
4. Search Engine Optimization (SEO)
High-growth companies view SEO as one of the most important traffic-driving strategies available because of its importance in the online marketing strategies for service firms' jigsaw.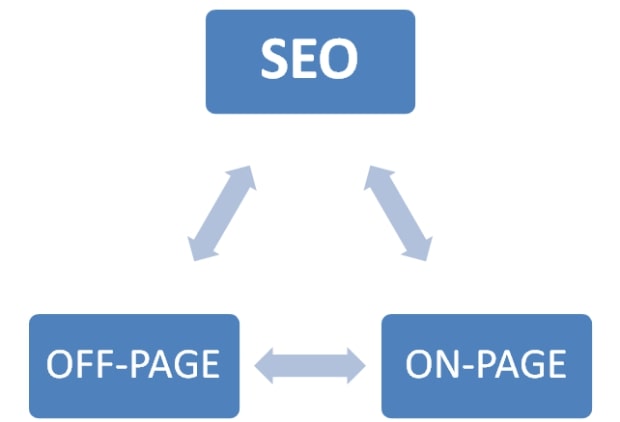 Search engine optimization is a complex, dynamic field that is always evolving. It is made up of two main parts:
On-site SEO: Using specific keywords that will appeal to your target audience, this method communicates the content of your website. The services you offer are frequently the subject of your keyword phases, which help search engines show users more pertinent results. And if they're looking for information about a service area in which you specialize, they'll end up on your website.
Off-site SEO: This entails building backlinks to your website through third-party involvement or guest posting on other websites. The website's standing as a respected authority in your area of interest is strengthened by these initiatives. As more relevant and excellent websites link to your site, popular search engines will take note of your reputation and give your site higher rankings.
Know the Top SEO Trends To Rank Your Website In 2022!
The top 7 SEO trends that will change the game to rank #1 on the SERPs.
5. Content Marketing
Business owners are aware of the value of developing a good internet presence. They create excellent online storefronts, spend money on advertising, and build email campaigns to attract customers. But if you check their content approach, you'll see that the majority have nothing.
Some of the content marketing tactics include:
Newsletters
Videos and Audios
Infographics
Blogging
Webinars
White papers
Contests and freebies
Forums
Guest podcasting
Live streams and much more
Create the type of content depending on who your audience is and where they hang out.
6. Social Media—Advertising—Referrals
The majority of people utilize social media platforms since we are in the era of social media. The most popular social media platform is Facebook, which gives nearby small companies a great chance to sell their services.
Referral
Word of mouth marketing for services is a great tactic. It's because it's very likely that they will utilize your service if a happy customer tells his friends and social circle about his experience. For each new consumer they bring in that signs up for a subscription or makes a referral, some companies even offer a different free service. They encourage referral marketing in this way to boost service sales.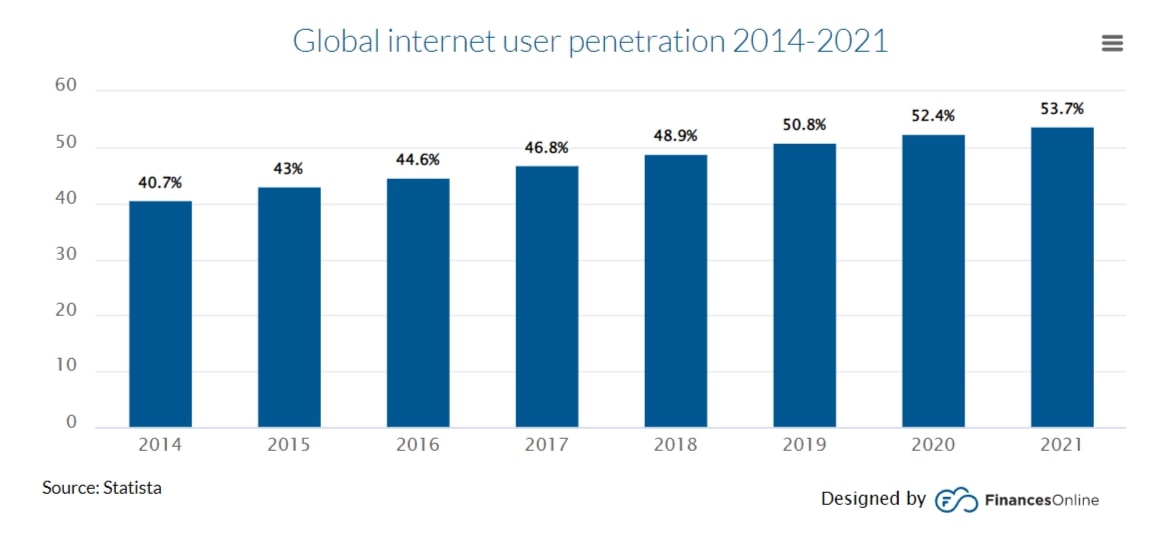 Advertising
There are several sites available where you can promote your service marketing company.
These frequently consist of the following.
Service Industry websites and publications
Social media
Google AdWords, Yahoo, search engine marketing (SEM), and several other portals.
Retargeting: A cookie-based technology that employs JavaScript code to serve pertinent advertising to your audience while anonymously tracking them online.
The best advertising is frequently found on networks like LinkedIn and other service industry-focused platforms since you can directly target the right consumer category, resulting in increased dialogue, greater clickthrough rates, and less expensive downloads.
Influencer marketing
One of the finest ways to promote your business and increase exposure online is through influencer marketing. It entails collaborating with creators who support the messaging of your business and pushing products through their platforms.
7. Lead Nurturing, CRM, & Marketing Automation
Marketing Automation:
Automation replaces repetitive manual repetitive and high-touch manual processes. Build, manage, and evaluate campaigns and programmes, automation unifies all online service marketing channels into a single, centralized system.
As with any other technical tool, it's crucial to choose the service marketing automation software that's best for your business.
CRM:
The customer relationship management (CRM) system is useful software. CRMs are widely used by businesses to manage, organize, and search for opportunities related to client information. No matter how complicated company operations develop, a CRM module may help you stay connected and organized.
The CRM system serves as a database for all relevant data. The employees can enter information, save it, and access it as required. It results in the coordination of activities amongst different departments in your company.
Lead Nurturing:
Getting new clients is not impossible using CRM. A crucial piece of the jigsaw is the website. Email marketing is just as significant. You may deliver both hard and soft offers for specific sorts of buyers that are tailored to their needs with the use of analytics-driven and targeted email service marketing campaigns.
Does it Make You Curious How to Segment Your Customers Based On Their Buyer Personas?
Here's one beautiful description of buyer personas and everything you will need related to it…
Contrarily, drip email campaigns let you distribute tailored offers to different audience segments over a predetermined length of time. It creates a far stronger connection between the service provider and the customer and teaches through pertinent, follow-up offers and content.
8. Reporting & Analytics
To measure results accurately, it is crucial to study the right metrics. However, you need to have the right tools in place to get accurate data. Social networking, your website, and SEO all fall under this.
Google Analytics is one of the most important tools for monitoring and analyzing the traffic to your website. With MOZ, you can boost your SEO rankings, while Hootsuite and other applications can give you in-depth social media data.
You'll learn what's working and what isn't working by regularly evaluating and testing. Put them to good use. They will aid you in transforming the art of service marketing into a science.
Tips and Tricks of Service Marketing
The key concept you must keep in mind while trying to persuade a customer to purchase your service is "trust."
Since a service cannot be returned if it turns out to be defective, consumers need to feel confident that they can rely on you when you are promoting it.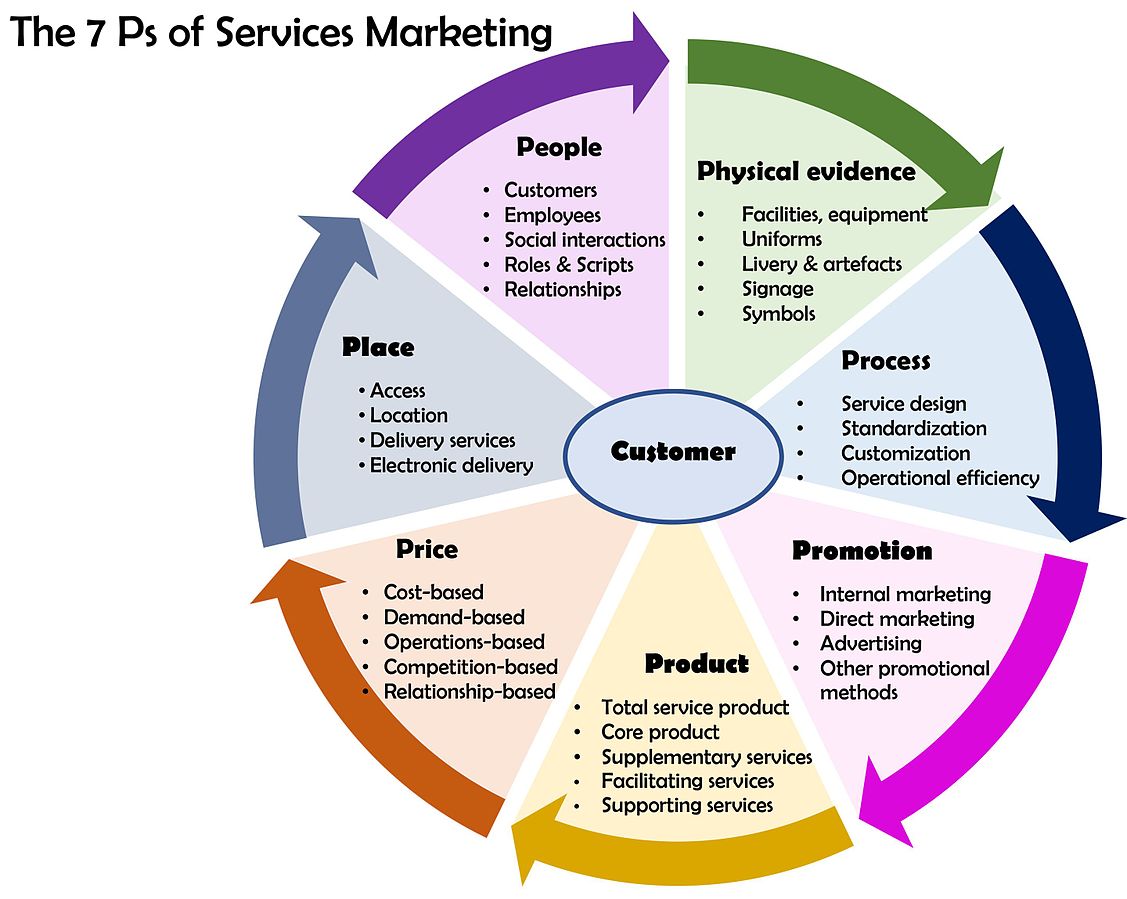 Source: commons.wikimedia
Service-based organizations require elements, namely People, Physical Evidence, and Process, in addition to the traditional 4Ps of marketing (Product, Price, Place, and Promotion).
The following are amazing tips for service marketing:
Try sending a clear marketing message
Make your business stand out one way or another
Increase value for your customers
Revise your marketing strategy constantly
Improve existing client relationships
a. Trust

As mentioned before, a key element of service marketing is trust. Utilizing other people's praise of you is the most effective technique to gain trust.
b. Testimonials from Customers
The best method to establish trust is through customer testimonials, and in the case of service marketing, the more the merrier.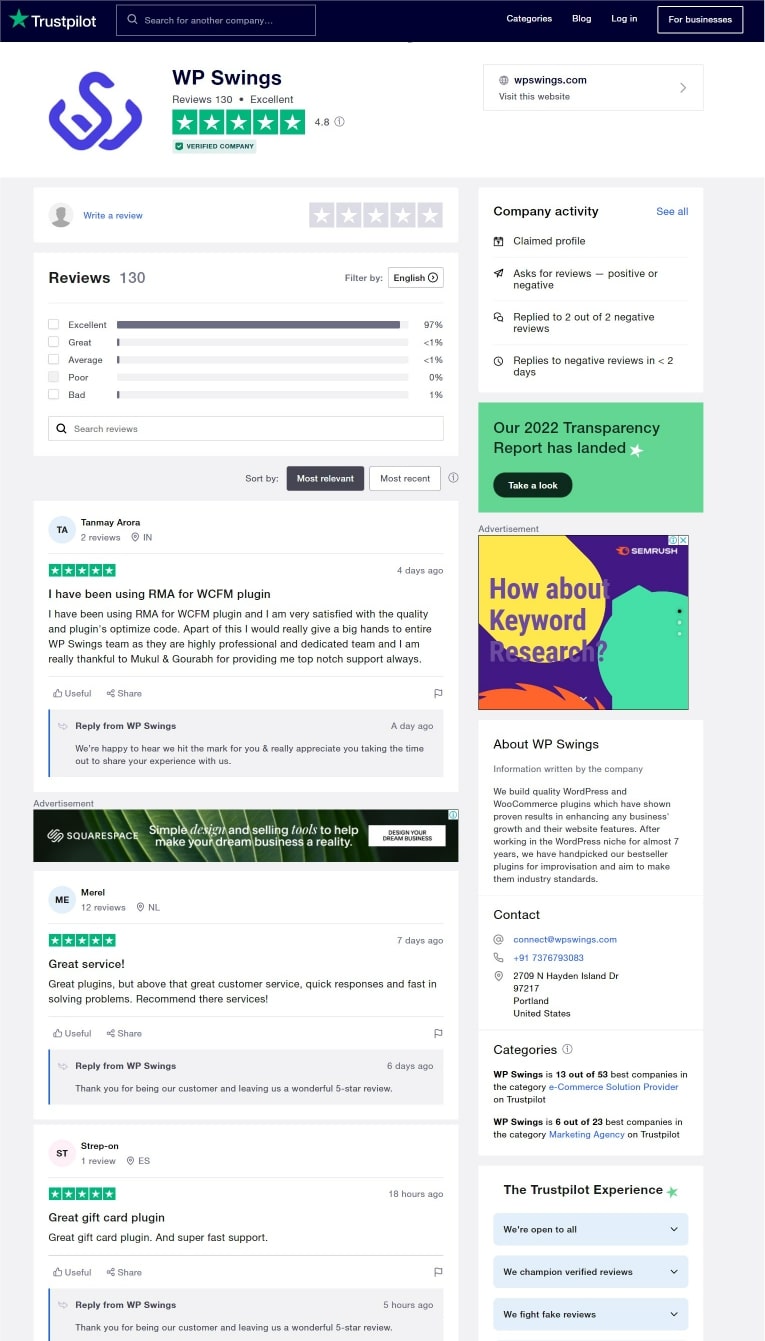 c. Certificates and Badges
Awards or badges for service verification might also be useful. For instance, the Google and Facebook Partner badges are well-known in the marketing sector.
d. Process
The aspects of the process that get you there are undoubtedly a part of your value offer, even though the desired end result is what your service sells. You can employ flexibility, responsiveness, and friendliness as your main service marketing differentiating values.
e. Communication
Delivering the final results of a service typically requires more personal connection and takes longer than a regular product transaction. Update your customers on the status of your service.
Service Marketing Examples
HubSpot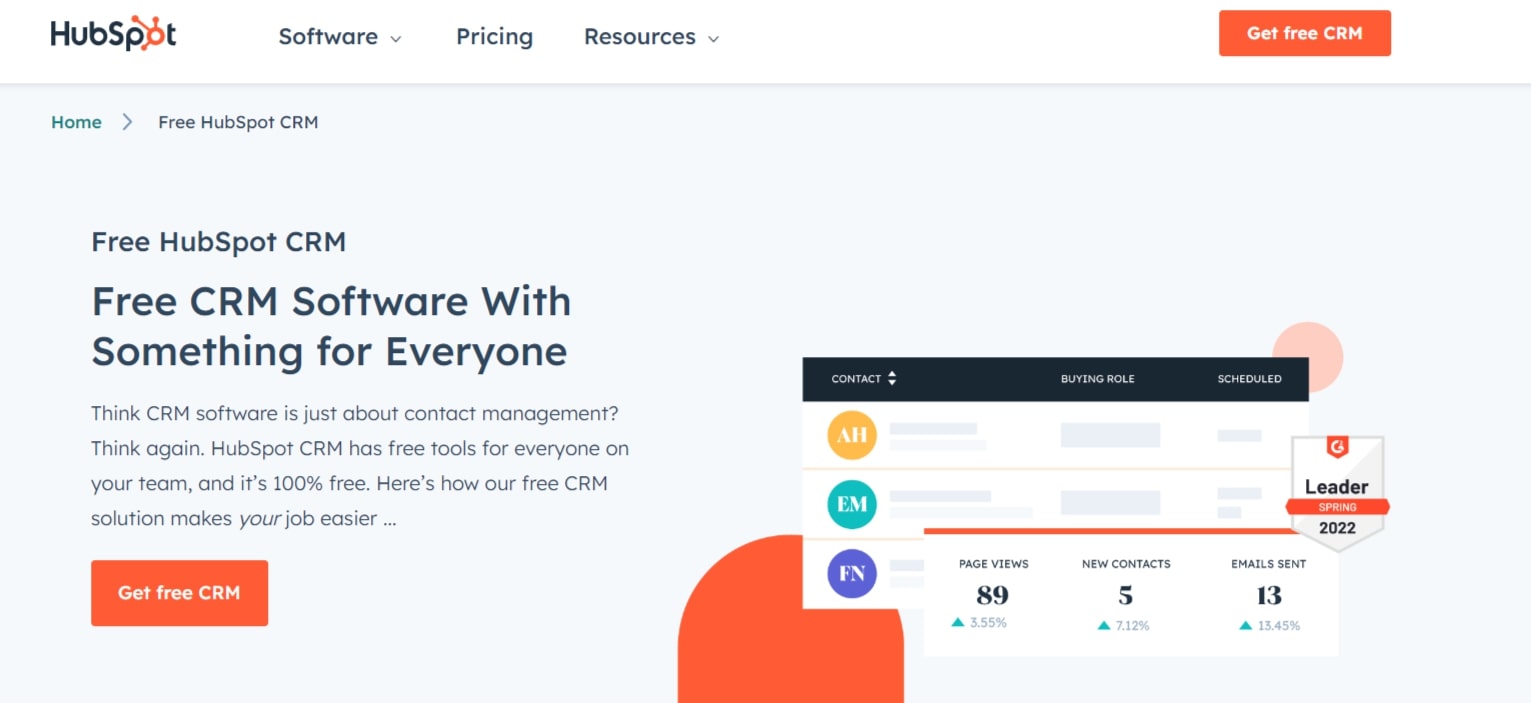 For companies of all sizes, HubSpot provides a full suite of software for content, social media, marketing, sales, and customer service, with a CRM at its foundation. The temptation of having everything under one manageable hub makes this type of "all-inclusive" solution a popular B2B service model.
Their service marketing emphasizes self-service, convenience, cost, and credibility across the board for all marketing, sales, and service activities.
Uber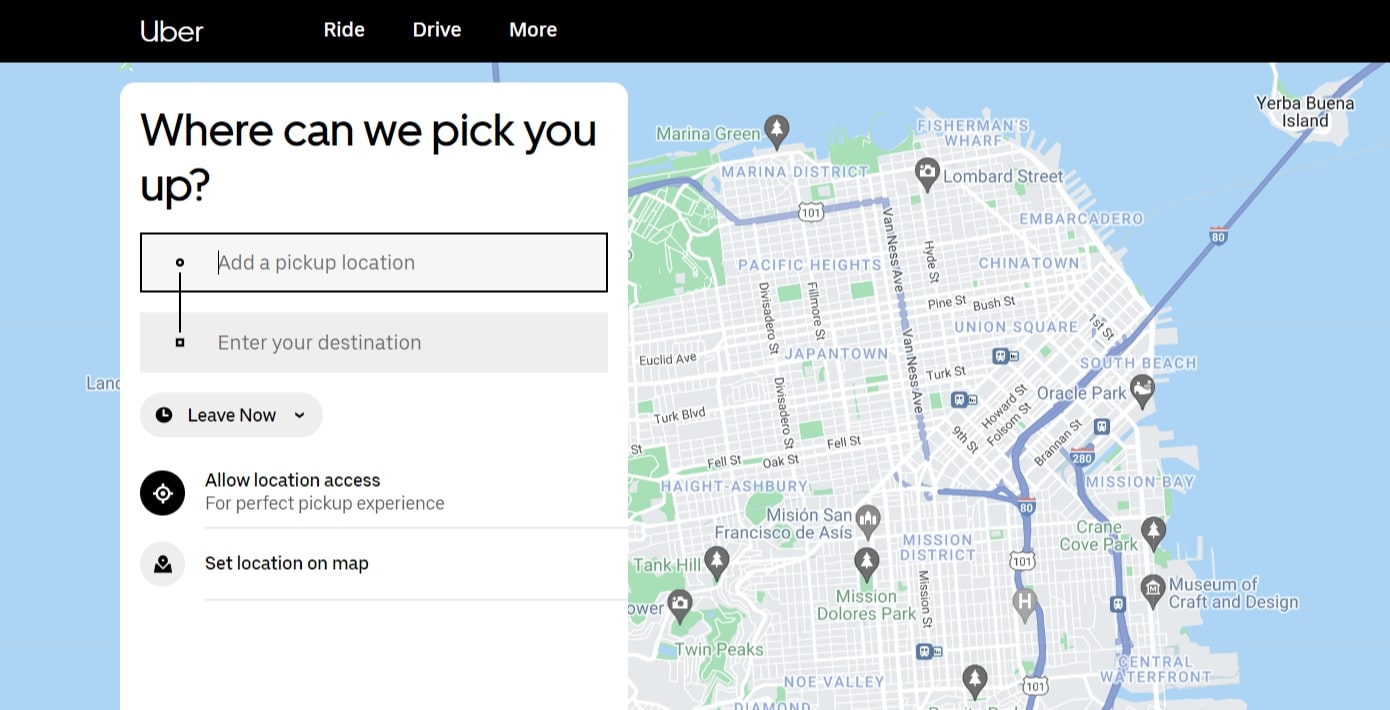 Uber is an on-demand transportation service that links passengers and driver partners. It provides excellent service that expedites user travel while enabling drivers to earn money and enjoy their time behind the wheel.
The business also makes an effort to build credibility and trust. It fosters trust by providing safety guarantees for both drivers and passengers and confidence through rider reviews that are already incorporated in.
WP Swings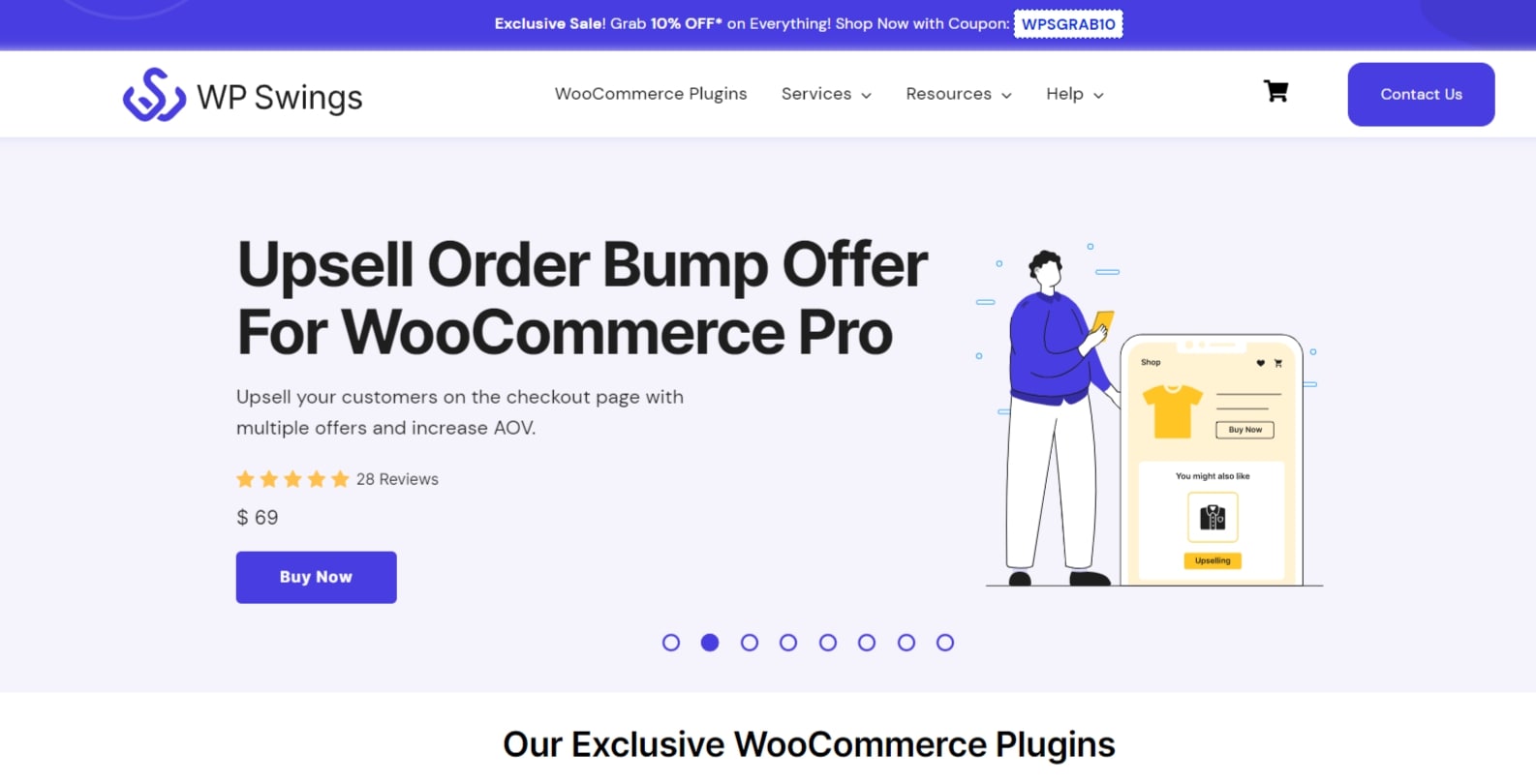 WP Swings provides eCommerce solutions for every issue. Their core agenda is to change clients' online presence with WordPress/WooCommerce solutions. With their assistance, you can start selling with the perfect blend of eCommerce plugins, tools, security, and professional counseling.
They believe in serving their customers better, improving the existing solutions, and becoming the number one resource for the WordPress and WooCommerce space.
Best Way to Promote Your Service
The most crucial aspect of developing a service marketing strategy is to avoid becoming smug about your professional accomplishments. In order to remain competitive, you must regularly review, assess, and pinpoint areas for improvement in your service marketing strategies.
I hope now that you have been acquainted with some stellar marketing strategies for your services business. With these fantastic pointers easing the way to success, it's time to start working on marketing your service!
Do let us know in the comment section which all worked for you.