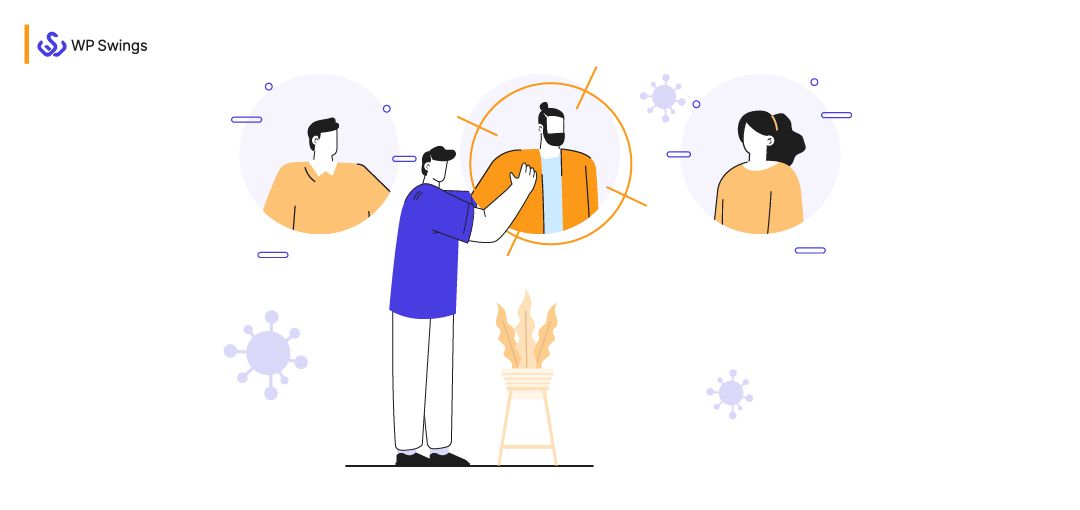 The Pandemic has enormously affected some businesses. Some brands are suffering whereas others are succumbed. But the industry that got mostly affected is eCommerce.
On the one hand, people are buying more things online since brick and mortar stores are closed. But on the other hand, they are not buying products the way they used to before pre-COVID era.
All the eCommerce businesses are not making great profits except those which are targeting some top-selling market niches of 2022.
This article covers some profitable and trending eCommerce niches that are rocking in this COVID-19. eCommerce businesses can target these niches to mint money during this pandemic era.
In this blog post, you will get to know about:
1. What Is A Niche Market?
In simple words, A Niche Market is a more classified segment of the market with it's own unique requirements and specifications.
Today, the best way of differentiating from your competitors and assuring long-term growth is niche marketing.
One of the best examples of Niche Marketing is Dr. Bronner's Magic Soaps.
Although many brands produce soaps and personal care products, Dr. Bronner's produces organic soaps.
Dr. Bronner's deals with a special market of organic soap users. You cannot compare them with other brands like Dove and Olay since they target a generic market.
Get The Best Free And Premium WooCommerce Plugins
The Benefits Of Targeting A Trending Niche For eCommerce Businesses?
So if you have connected with my idea of niche marketing, you might be thinking about its benefits. Why use this concept, what advantages my eCommerce business can avail from this blah blah blah.
So, let us see the benefits of targeting a trending niche market:
Narrow Down Your Competition
When you target a niche market, you can filter the generic audience and focus on a special segment of the people. The people who are interested in your offerings.
For example, if you are a travel vlogger on Youtube. You willn't need to compete with all the other YouTubers. You just only need to compete with travel vloggers.
This will reduce your competition and let you focus on a specific niche. Competing with travel vloggers would be much easier than competing with all the available creators on the platform.
Increased Referrals
Remember, niche market customers have a unique chain of their friends and colleagues who are interested in the same product. This brings an element of promotion for your products and services.
Let us take an example of a professional makeup artist. If any customer gets satisfied with artist services, the customer will immediately refer the same to friends and colleagues.
This gives an automatic referral to your specialized services. But this depends upon how effectively you serve your customers. The more satisfied they are, the more they will spread word of mouth.
Better Relationship With Customers
When you focus on a niche market, you know who your target audience is. This helps you create your marketing strategies in such a way that your target audience can find it more connecting.
Also, your audience gets filtered and lesser in numbers. This enables you to nurture them at a personal level, unlike generic targeting.
You know what interests them. You can create your campaigns, emails, nurturing, and thank you messages accordingly. This cements a strong and better relationship with your audience.
Increased Brand Loyalty
Brand loyalty refers to the formation of a sense of credibility regarding your products and services among your customers.
When you target a niche market, you provide customers what they're really looking for. The things that can solve their problems. Once they find a solution from your brand, they start trusting your brand and become loyal to you.
Long-term Existence
Every business follows the principle of going concern concept. It simply means reassuring the long-term existence of your business.
When it comes to any niche market, you have to move wisely because here your target audience is lesser in numbers. If you are successful in meeting their needs and desires then you can survive for a longer period of time.
Looking For Improving The Loading Time Of Your WordPress Site?
The Tips To Find A Trending Niche Market
Keep an eye on the latest trends
You should always be aware of what's going on in the market. If you want to find a trending niche market, look at what's currently trending. What products or services are attracting users the most.
Google Trends and Google AdWords can be really helpful for you. You can try different keywords on these tools to find out the latest eCommerce trends.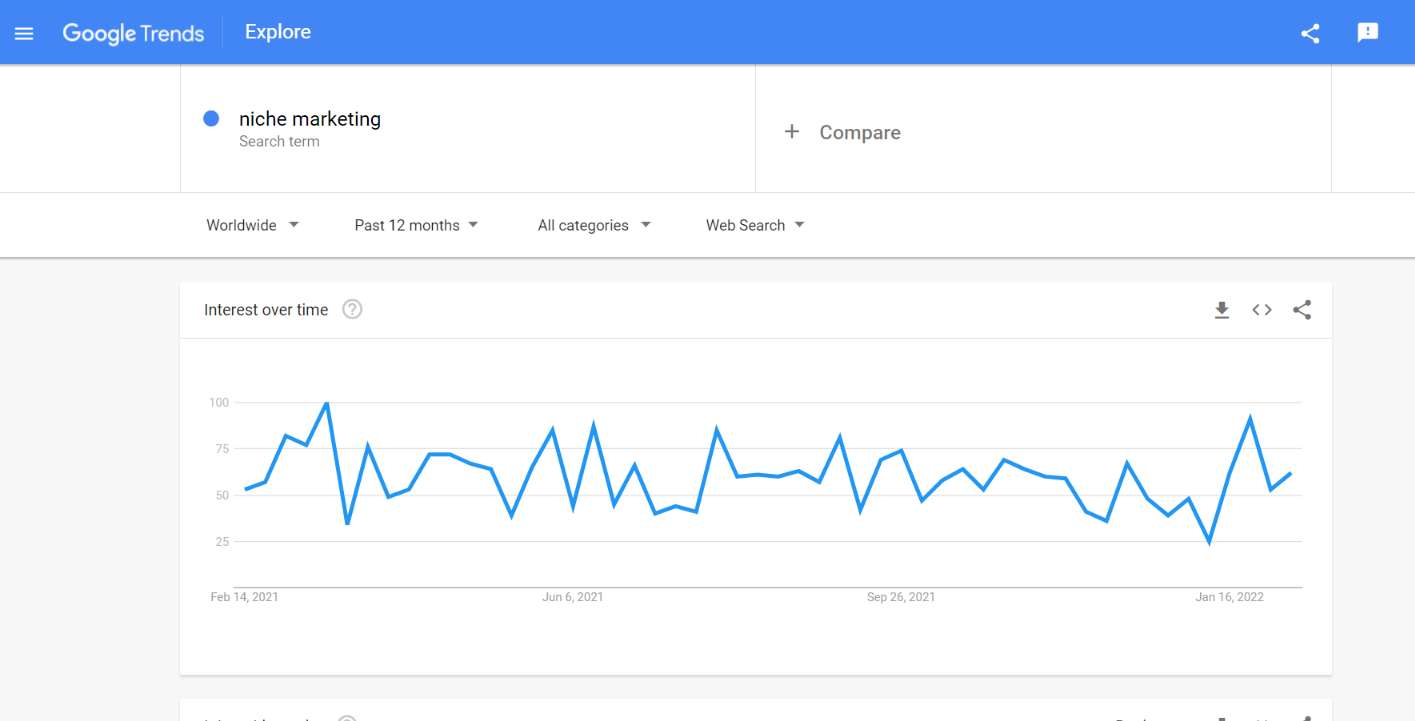 Every business, whether it's local or a seven-figure, has competitors. Check what your competitors are doing. What strategies they're using to lure the customers or what kind of customers they're attracting.
Check their websites and best-selling products to understand what interests their customers and what can interest yours. Since the characteristics of your customers would be similar to your competitors.
Look for the issues you can fix
Think about what kind of customers you'll target. Once you have a clear picture of your customers in your mind, look for the problems they're facing. You can search on platforms like Quora about the problems your target audiences face.
You can also join forums and check the discussions happening over there. If possible, interact with the users on social media or in person. Once you know their problems, check if you can provide a solution to it.
How To Find People Who Belong To Your Niche
Social media groups can be a great platform for you to find the right customers for your niche. Join Facebook, LinkedIn, and Reddit groups to find out the perfect customers for your niche.
But, be cautious since you can't just post self-promotional content on these groups. You can be banned if you do this. Read the guidelines of the groups you're joining. Instead of promoting your product, provide value to the members. If they find your posts useful, they'll visit your website.
Advertisement platforms are getting smarter day by day. Whether it is Google Ads or Facebook Pixel, they offer a powerful feature of creating and targeting a custom audience.
You can use filters to determine which audiences will see your ads. For example, if your brand creates APIs, developers can use it in their codes. You can target audiences who are professional software developers.
Add filters to show your ads on Facebook to those who have joined groups related to coding or work as software developers. This will increase your chances of conversions since the people who will see your ads will already be interested in it.
Showing your ads to the custom audience reduces your ad spend as well as increases the chances of conversions.
Create A WooCommerce Membership Website For Your Store
What Are The Trending Niche Markets In This Pandemic
1. Personal Care
It has been a long time now since the beginning of the coronavirus outbreak. In many countries, things are still getting worse. As a result, people can't go outside for grooming and all.
I am observing that there are many people who aren't getting appointments from their personal care trainers such as hairstylists, etc.
Thus, they're purchasing grooming and personal care products. You don't know how long this pandemic will last. So you can simply get cosmetics, skincare, and hair care products at your home.
That's why the eCommerce niche is trending and witnessed a growth of 166% as per a Wix report. You can target this trending niche to get good results in your business.
2. Casualwear
I ordered sportswears for myself to be more comfortable while I'm home.
Not just me, the majority of the people are staying indoors in this COVID-19 pandemic. So, they're purchasing more casual clothes.
Statista shows a report of year-over-year growth of sportswear and loungewear searches on Google. This report shows the data only for the United Kingdom but the numbers are massive.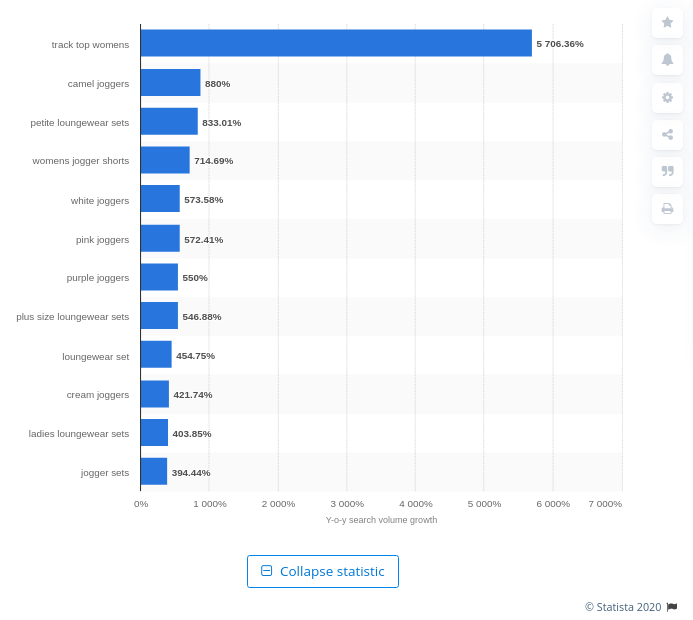 This is not just about Google searches. Wix collected the sales data of most popular eCommerce categories from all of their online stores worldwide for April 2020. They compared this data to January and February 2020 and found a rise of 226% in online sales of clothing and apparel.
So you can understand loungewear or casual clothes are in the trend. Targeting this trend eCommerce niche can be fruitful for your business in this global pandemic. Some trending products to sell in this niche can be joggers, shorts, and casual t-shirts.
3. Essentials
eCommerce businesses started delivering essential products earliest. This is because people can't survive without food and water supplies.
Therefore, food and groceries saw the biggest jump in their growth rate in this pandemic period. The same Wix report found that the sale of food and groceries increased by 605% in this COVID 19 pandemic.
Essentials are one of the most profitable eCommerce niches these days since everyone eats and drinks. But at the time of a coronavirus outbreak, when people are afraid of going outside, this can be more fruitful.
4. Home Furnishings And Garden
Many people like to keep their home and garden well-maintained. Lockdown has given them the time for the things they need to do.
So people are purchasing furnishings over the internet. Therefore, there's 330% of sales growth in this category.
Target this trending eCommerce niche to increase your sales and revenue. Some trending niche products for this category are office chairs and desks. Since most employees are working from home, they're buying office chairs and desks.
5. Fitness Equipment
Honestly saying, this Covid has become a nightmare for the fitness community. They can't go to gyms to work out. Because of this, they're purchasing fitness equipment online.
This is the reason why this category is experiencing amazing growth during this pandemic.
A Statista report of Poland shows how people are keen to buy different fitness equipment because of COVID-19.
Not just in Poland, this eCommerce niche is currently trending all over the world. A report from Research And Markets says that the sale of fitness equipment has grown by 170% during this coronavirus outbreak.
Targeting this trending niche will give you great results in your eCommerce business during this phase.
6. PPE Components
These days every eCommerce website is selling masks, gloves, face shields, etc. The sales growth of all these PPE components are skyrocketing.
Everyone needs PPE components to avoid direct contact with others. Therefore the growth of this category is increasing. Here's a prediction of the market size of face masks as per a report from Grandviewresearch.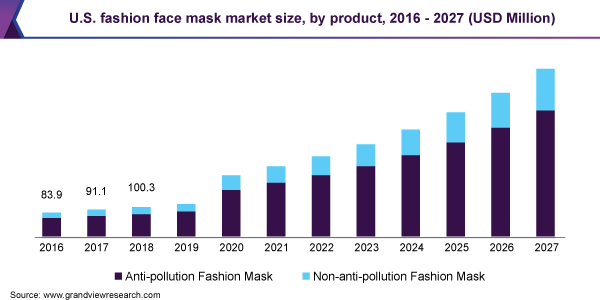 You can see this eCommerce niche will trend in the upcoming years. Hence, targeting this niche can be a great opportunity for your eCommerce business.
7. Hygiene Products
Believe it or not, the pandemic has taught us to be more hygienic. Everyone is washing their hands innumerable times a day. People are using different kinds of hygiene products such as hand sanitizers, hand and body wash, etc.
People are consuming these products like there's no tomorrow. Hence, if you sell niche products of this category you can mint a great amount of money.
8. Indoor Games And Leisures
Covid has brought the families together. People are spending more time with their families and they're finding new ways to enjoy this time. Playing is an activity chosen by many people.
People are focusing more on indoor games. I see my mom playing ludo all the time these days, even while eating.
This shift from outdoor to indoor games has boosted the sales of indoor games and leisures by 312% (Wix report).
Some best selling products of this niche are pool tables, pinball, and trampolines. I also ordered a soccer ball and am still waiting to receive it.
Try to target such a category because this eCommerce niche is on the rise.
9. Books
Covid has come out to be a blessing for bibliophiles. Now, people have the time to read their favorite novels. I have also finished three novels in this period.
This is the perfect time for reading and everybody is thinking the same way. Due to which, the online sales of books are increasing. Waterstone is seeing its online sales rise by 400% week on week.
Start selling books at your eCommerce store if you aren't doing it currently. Novels, children's books, and ebooks are some top selling niche products.
10. Pet Care
Covid has imprisoned our cute pets. We can't take them outside for a stroll, litter, or play. Like us, our pets are also feeling boredom in this lockdown.
This has increased the demand for pet care products such as pet food, toys, beds, etc. Wix saw a rise of 327% in the sales of these pet care products.
Take advantage of this situation and target this trending eCommerce niche to earn more. Pet beds, aquariums, pet food, toys, and puppy training products are some top-selling products of this niche. They can be a good revenue booster for your business.
11. Health Monitors
Health monitors are not just a tool for medical professionals these days. Common people are also buying them to keep a check on themselves and their families in this pandemic.
Some trending products of this niche are temperature guns, blood pressure, glucose monitors, weighing scales, and pulse oximeters.
So you can also focus on this trending eCommerce niche to increase your store sales in this COVID-19 pandemic.
12. Online Courses
Lockdown compelled people to stay at home. Many people started enhancing their skills. This trend has not grown much over the past years. But, it started growing gradually as compared to pre-covid.
If you are an expert in the specific-domain, you can initiate working in the online-course industry. Then, you can offer premium courses and sell on the eminent platforms such as Udemy.
Wrapping Up
So, we have discussed some of the best eCommerce niches and products to sell online this pandemic. I have covered most of the trending eCommerce niches of 2022. Make complete research of these niche markets. Start implementing your strategy to flourish your sales during this pandemic.
In case you have any doubts or questions, comment in the section below.