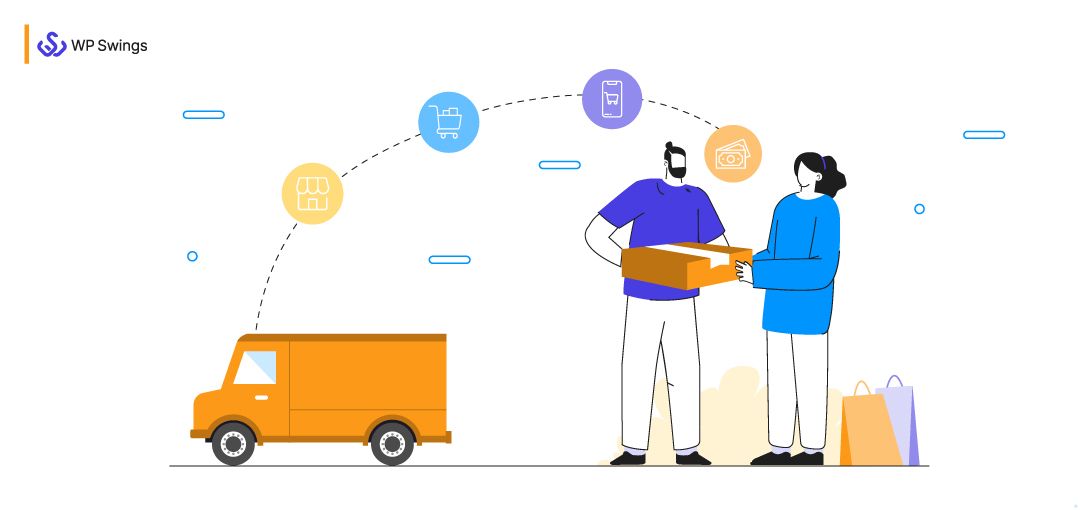 Retail Arbitrage has now become a hot topic for resellers who are looking to earn profits through eCommerce platforms. Retail Arbitrage provides an opportunity to resell the products easily.
Also, it is not an illegal concept. When you legally buy something, then you can sell it. Amazon allows Retail Arbitrage. You can buy products legally and resell them on it, if it is not restricted.
And you will be able to maintain your consistent income through it. Many technological advancements are taking place to make this practice better.
In fact, it is one of the best eCommerce business models through which you can initiate your business if you are not an established one.
But, before starting you must have a clear idea of Retail Arbitrage, its functioning, how it can help you, and much more. So that you can prepare your business strategy efficiently.
In this blog, I am going to share in detail about Retail Arbitrage. So, let's start with it.
What Is Retail Arbitrage, Actually?
Retail Arbitrage is a business model in which a seller buys products from retail stores and lists them on an online eCommerce platform at higher prices for gaining profits.
The Retail Arbitrage differs from the normal retailing. In retail arbitrage, the seller doesn't purchase products and stocks from manufacturers or suppliers. They buy products and stocks directly from other retailers or markets.
Just, for instance- if sales are ongoing in a store. You buy a certain product at $20 and the actual price of that product is $32. Now, you buy 60 units of that product and list that product on Amazon, eBay or any other online marketplace for a retailing price of $28. Here, you will earn a profit of $8 at each product and the customer will also buy products from you. Because they are getting products at a price less than the normal price. In this manner, retail arbitrage comes into play.
Sometimes, the products differ in cost. Reasons can be- different places, festive season discount, sale due to old stock, seasonal discounts, etc. Resellers take the advantage of these for retail arbitrage.
Hence, retail arbitrage becomes very fruitful when the products are on a huge discount or at clearance.
Retail Arbitrage for Lucrative Purpose
Yes, of course Retail Arbitrage is used for lucrative means. Even products are sold by some liquidation stores at very low prices as compared to the Amazon retail price. Merchants buy these products and sell them to earn a profit.
The Retail Arbitrage Business Model is quite helpful. As some of the customers do not have access to liquidation stores. And they choose to pay normal full price on Amazon. It is being continuously used by Resellers who want to earn profits.
Grow Your Business With the Membership Pricing Model
Know about membership pricing models that you can adopt for your business..
Why Is Retail Arbitrage Trend?
Sometimes people are willing to buy the products at higher prices. You may be wondering why?
Retail Arbitrage provides convenience to the customers. Because they will not have to go to the Brick-and-Mortar stores to buy the products. They want to save their time. Also, they will not have to face huge crowds and wait in long lines to buy the product.
It happens sometimes that the products are available only in limited stock. In order to avoid such conditions, people prefer to buy the products at a price higher than retail prices. Many eCommerce platforms such as Amazon and eBay are providing the best shopping experience to their customers. People are buying products from them as their selling process is hassle-free.
Also, sometimes products differ in cost at different places. It may happen that the shirt that you are going to buy in City A is $25 and $30 in City B. It can be due to the high demand of that shirt in City B and low demand in City A. There can be many factors for product price difference.
Boost Your eCommerce Sales Through Referral Marketing!
Learn how Referral Marketing works, ways to implement it, some effective strategies, and much more..
Retail Arbitrage on Amazon
In order to start Retail Arbitrage on Amazon, first search for the products you want to sell. Then, create an Amazon Seller Account. Further, there will be two options in it. Either you can create an Individual Seller Account or Professional Account. Also, you will have to decide whether you want Amazon to handle your products packaging, shipping, and customer service ( Fulfilled by Amazon or FBA). Or you want to fulfill your products by yourself. (FBM program or Amazon's fulfillment by Merchant).
Individual Seller Account
You can create an Individual Seller Account for free. But, you will have to pay $0.99 for each sale to Amazon. Also, you can sell up to 40 products using an individual account. You will have to pay an extra 15% of your total sales to Amazon.
Professional Seller Account
To keep running a Professional Account on Amazon, you will have to pay $39.99 to Amazon every month. But, the good thing is that you will be able to list more than 40 products. And Amazon will not charge fees for your each sale.
Amazon Seller App
In order to find the products you want to resell, you must have an Amazon Seller App. It is free with an Amazon Seller Account.
With the Amazon Seller App, you can scan products when available in retail stores. When you scan products through it, you will be able to review sales rank, various listings, in case you are allowed to sell that product. Also, you will be able to directly list products through this App.
Apart from it, you can source products from clearance sales. You can look for product reviews on Amazon too.
So, finally after sourcing the products and listing on Amazon, you can start selling your products.
Online Arbitrage vs Retail Arbitrage
In Online Arbitrage, the seller purchases the product from an online retailer and sells it in different marketplaces for earning the profit. For Online Arbitrage, you may buy products from popular marketplaces such as AliExpress and list them on Amazon for earning decent profits.
On the other hand, in Retail Arbitrage the seller buys the product from one market and resells it in different markets at high prices to earn the profit.
In case of Online Arbitrage, the whole process of selling takes place through the internet. You will be able to order your items through a few clicks for reselling. And finally, get shipped to your home or third party packaging companies. In this manner, you can scale your business without even handling the products in person. But, for Retail Arbitrage, you will have to run Brick-and-Mortar stores to purchase the products and then you can resell them.
Create a WooCommerce Multi-Vendor Marketplace!
Know why you need to create multi-vendor marketplace on WooCommerce, step by step method to create it, and much more!
Don't be confused Between Drop Shipping and Retail Arbitrage
In Drop shipping, there is a direct delivery of items i.e. customers get the ordered product from the manufacturer's warehouse.
Here, the reseller doesn't put the products physically, the third party directly ships the products to the customers. The third-party may be a manufacturer or a distributor. For Drop shipping, first the seller searches for the product of a specific niche and orders the products from the supplier. And provides the entire product data to the buyer. Finally manufacturers deliver the product items to the customers.
One of the prominent differences between Drop shipping and Retail Arbitrage is that with Drop shipping, you maintain business to business relationships for purchasing products at discounted prices which are not available to the public.
Let's compare both of them with parameters:
| Parameter | Drop shipping | Retail Arbitrage |
| --- | --- | --- |
| Initial Cost | Does not require any initial investment to initiate. | Requires initial investment to start. |
| Profit | Profit earned is less. | You can earn a huge amount of profit in a very short period of time. |
| Access to products | Dropship retailers have access to many products which depends upon the supplier. | In Retail Arbitrage, retailers don't have access to many products. |
| Risks and Regulations | Risk chances are lower. | Risk chances are higher as brands restrict their products to sell. |
| Sales | There is a high chance of a sales boost in Drop shipping. As by building strong relationships with wholesale suppliers, you can offer more discounts and offers to your customers. Ultimately, you get more sales. | There is a less chance of a sales boost in Retail Arbitrage as compared to Drop shipping |
Pros and Cons of Retail Arbitrage
Pros
Retail Arbitrage is very easy to start and you can get a fair amount of profit through it. You will be able to expand your business within a very short period of time. Let's see some of its pros:
Low Investment
For starting Retail Arbitrage you will not need to spend large amount of money. You can start with $100-$200. You buy many products at a discount price. So you will not have to bear huge losses if you fail.
Also, for starting business with Retail Arbitrage, you will not need to manage multiple resources such as employees, warehouses, etc.
Private Label
Sellers are able to sell private label products through the Retail Arbitrage. They can build their brand identity which is known for selling private labels products online. If you want to be a successful business through Retail Arbitrage, then selling private labels products can be really helpful for you.
Easy to Start & Make Money Quickly
There are very few barriers that come along your way when it comes to Retail Arbitrage. Even if you are just starting as a new seller. Then, you will be able to create a seller account free of cost on eBay and Amazon.
With Retail Arbitrage, you will be able to earn money very quickly through reselling products. As, you will not have to run your business in a long cycle and build strong bonds with suppliers or manufacturers. Just list your products on the eCommerce platform after you procure it. And find its pricing methodology. Then, you will be able to resell your products and earn profit. In fact, Amazon has made this entire process much easier and simpler.
Get Benefit With Amazon
If you are initiating your business through Retail Arbitrage with Amazon, it will be really helpful for you. There are many products which are not available on Amazon. As a third party seller you can source such products and sell them on Amazon. In this manner, you can be a source of revenue for Amazon. In turn, it will provide you certain benefits so that your business will run smoothly.
Flexible Business Model
Retail Arbitrage is an extremely flexible business model. You can run in your own way, i.e. what products you want to sell, in how much quantity, the time you want to invest, etc. It's all up to you!
You can run either as a full time or part time business. You will be away from hectic schedules.
Also, you will not have to give much force on building marketing tactics and advertising if you reselling branded products. Since, brands usually have loyal customers. Therefore, you will not have to focus too much on building trust among customers.
Cons
No Ownership of Products
You will not have any ownership of the product that you are selling with Retail Arbitrage. There will be some boundations on your products due to which your profit margins are affected.
In case your sale is boosting, then you might have to ask other people to purchase from retail stores. In order to buy more products than you are allowed to. So, you will have to invest more time and money.
It may happen that you might have to run many retail stores to find multiple units of that product at lower cost.
Brand Regulations
Amazon provides Brand Registry Protection. It states that brands and private labels have a large extent of control over their product listings. This means that they can gate their products. Also, they have a right to report other sellers who are purchasing their stock. And selling it online. In such cases, Amazon can flag you as a counterfeit seller and ban your selling account. Due to these, Retail Arbitrage becomes hard and risky for resellers.
Lower ROI
In Retail Arbitrage, ROI can become lower as the margins are smaller. At each stage, your profit margins are cut due to the money payment to manufacturers, suppliers, or to Amazon. In such cases, you will face difficulty in speeding up your business.
Build an Effective Brand Story to Engage Audience and Boost Sales!
Get some smart tips, step-wise-step methodology, and much more..
Best Practices to Follow for Retail Arbitrage
Here, I have mentioned some of the best practices that you may follow for Retail Arbitrage:
Always Have an Eye on Product
You should be aware whether the people are buying the product or not that you are going to resell. It is demanding or not.
Your focus should be on market demand, not only on the profit. Checkout the competitive products in the market and their reviews.
You should have a clear knowledge of the product that you are going to resell. Such as why people are likely to buy it, its pros, cons, etc. You may research the ranking structure of product categories and plan accordingly.
For instance, Amazon consists of a built-in product scanner tool which enables you to view the entire product details, FBA cost, sales run, and much more.
Search for Clearance
Keep in mind what you have to look for clearance. Generally, most of the stores consist of clearance items. But, they are not always open about this.
Different stores choose different ways. Some stores sell the products at their normal prices. But, they add tags to show that they are on clearance. While other stores put the clearance items on their shelves. Maintain good relationships with such store owners who offer clearance products so that you may be notified by them when they have.
Store owners are not much interested in clearance items as they don't get huge profit from them.
Minimum ROI
It is the desire of every reseller to get the maximum profit. Try to choose an optimum price of the product and minimum ROI. This will be highly beneficial for you when reselling the products.
Also, have a look at what your competitors are selling. Try to resell something different from them so that buyers are interested in purchasing from you. You may research targeted audiences and choose a specific niche for reselling the products.
Explore Store Sales and Restrictions
Don't hesitate to buy new products for reselling. Visit more and more stores. Don't limit yourself and increase your inventory. You can visit your nearby sales offering stores, if you have less time.
Also, you must be aware that the product is prohibited from reselling or not. Because, some manufacturers don't allow their products to resell on eCommerce platforms.
Product Quality
Never compromise with the product quality. Sometimes the clearance products are not in a good condition. They may have faulty parts or may become old. Make sure that the product is in good condition. It shouldn't have damaged packaging.
Inspect the product carefully before buying it. So that the money you are investing doesn't get wasted. For instance- Amazon doesn't treat those products as new products having damaged packaging.
Initiate With Single Store Not Many
Don't roam around multiple stores to buy products. It will be better to buy clearance products from a single store rather than from multiple stores. You will be able to find the potential products if you patiently spend some time in a single store. Don't overlook the products in multiple stores.
Retail Arbitrage with Amazon FBA
Most of the retail arbitrage sellers and private label brands use Amazon FBA services. It is quite simple to start retail arbitrage with Amazon FBA. First, you just need to create a seller account on Amazon, and sign up for FBA.
For listing products on Amazon for sale, they will be sent to the Amazon Warehouse. Amazon will charge fees based on your number of items, each order packed and shipped. In this manner, you will not have to store and ship your products.
Speed up and Revamp Your Business With D2C eCommerce Model
Explore the D2C eCommerce model and the prerequisites to initiate with it.
Conclusion
I hope that you may have clearly understood the concept of Retail Arbitrage & how it differs from online arbitrage and Drop shipping. Retail Arbitrage can be the best choice for you if you are going to start your eCommerce business.
Just make your plans, strategies, and set your goals. Retail Arbitrage is quite an easy to start and cost-effective business model. Once, you start making money through it. You will be able to grow speedily through Retail Arbitrage.
So, are you going to adopt the Retail Arbitrage Business model? If you have any queries related to Retail Arbitrage, comment in the section below.