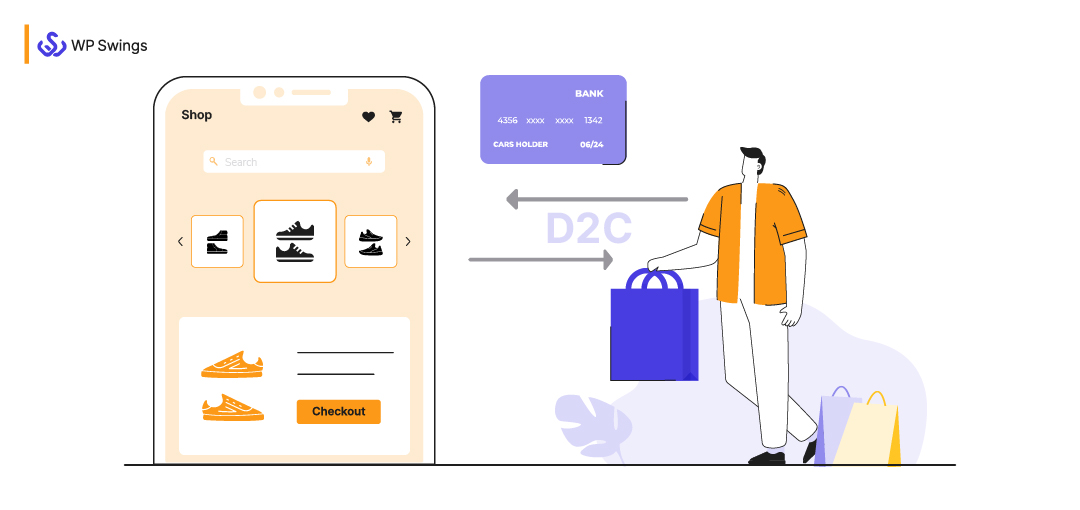 The COVID-19 epidemic has had a number of negative effects on small and medium-sized businesses all around the world. But, the fact was that the eCommerce industry has been growing steadily for some time. Direct-to-Consumer (D2C) eCommerce brands are undoubtedly growing, and the epidemic has accelerated this trend. Yes, local clients were handled by traditional retailers.
However, to explore the Direct-to-Consumer (D2C) eCommerce model, it's important to understand what it is replacing. The D2C eCommerce model is replacing the traditional retail model. Not only this, the manufacturers mark up their own items as they are shipped to retailers. The final step is selling the goods to the customers. The traditional approach shares earnings, causing the majority of markups to be split among the small firms involved, as well as shipping expenses, staff salaries, and other expenses.
However, the D2C business focuses only on selling to clients directly. This saves stages and, over time, lowers selling prices. There is no intermediary in the D2C model; all three are required: the manufacturer, advertising, website, and the customer.
Let's dive into the differences for more clarification:
| | | |
| --- | --- | --- |
| Factors | Traditional Business Model | D2C eCommerce Model |
| Customer Relationships | Direct consumer interaction was extremely challenging for businesses under the old retail model. Additionally, with higher product prices, companies' interactions with consumers were never easy. | The Direct-to-Consumer business approach strengthens the bond between the brand and its customers. This eliminates all mediators from the equation, fostering long-term brand transparency and confidence. |
| Control Over Branding | The traditional model involves a number of stakeholders, which disrupts the normal channel of communication between the producer and the customer. Due to the huge chain of brand communication in this instance, brand standards are rather constrained. | The D2C business model has increased its hold on branding. Since companies can communicate directly with customers, they can better manage how they sell their products by launching offer-based campaigns. |
| Pricing Models | Traditional business structures lack the tools to interact with clients or provide subscription services. This creates a barrier between the consumer and the manufacturer and causes uneven income. | Most of the time, D2C models employ subscription-based pricing. In this approach, both customers and businesses benefit. D2C's pricing strategy makes it easier to keep customers. |
| Personalization | Many of the D2C model strategies are not supported by traditional retail business models. Their data is scattered, which affects how well the firm understands its customers. This lessens the opportunity for product customization as well. | D2C brands operate mostly online, making data collection and analysis simple. In this approach, the client journey is improved in a variety of ways, including hyper-personalization. |
| Profits | Traditional approaches, however, tend to be riskier. The mediators cut into businesses' earnings, and without readily accessible complete data, innovation becomes challenging. | The D2C approach has been shown to be successful and efficient. These companies rely on thorough data, which makes innovation simple and, most of the time, effective. The D2C model's accurate data analysis helps identify consumers' unfulfilled demands, which helps innovation succeed. |
| Digital Utilization | Digital advertising may or may not be a component of traditional business models. The main reason is that retail outlets account for the majority of company sales. | To generate revenues, the D2C business model mainly relies on online visitors. Digital advertising is crucial in this situation. |
The D2C business model is more advantageous in the near term than in the long term. While the conventional strategy offers more long-term advantages than immediate ones.
We currently need to discover a seamless method of balancing the two business models. Although the D2C business model has potential, it has limitations for small enterprises.
Direct-to-consumer (D2C) eCommerce has expanded rapidly over the past several years and is still growing. Today's direct-to-consumer companies are fundamentally altering customer tastes and expectations. By 2023, D2C eCommerce sales in the US alone are projected to total $175 billion.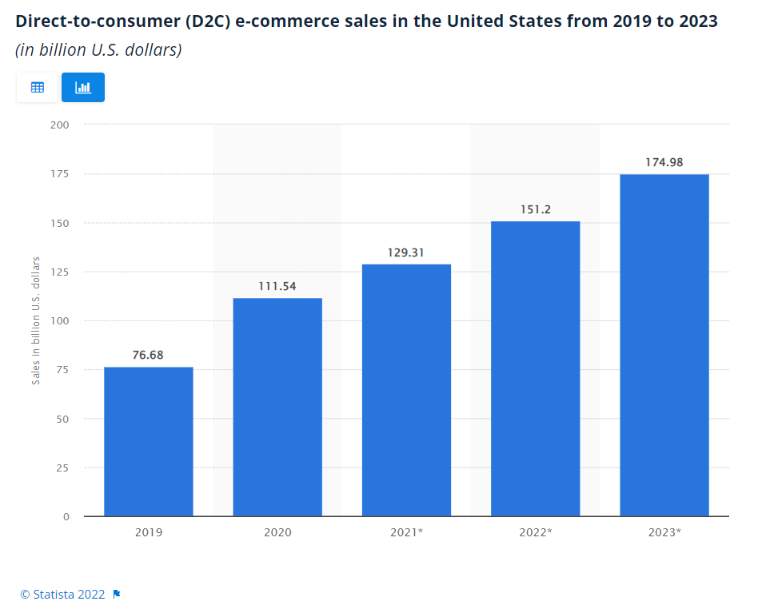 D2C removes the barrier between the producer and the customer, providing the producer greater control over its brand, reputation, marketing, and sales strategies. These are just a few of the numerous advantages of going D2C. Therefore, it enables the producer to interact directly with their audience and get knowledge from them.
In this post, we'll go through the many facets of direct-to-consumer (D2C) commerce so you can have a better idea of what it's all about. But, firstly, you must be aware of D2C eCommerce Model!
What Is D2C eCommerce Model?
The direct-to-consumer (D2C) approach is when a manufacturer lawfully sells its items to end-users. As such, it is a business strategy that eliminates the link between, essentially, a distributor and a retailer. Going D2C offers various advantages, with serious estimating being a major champion for buyers. Other advantages include having direct interaction with purchasers to demonstrate improved knowledge of them and having the ability to freely explore various routes regarding new product releases and test them with a portion of your purchaser group to pick up their critique. If your target market hears you or sees you, you must have a D2C-specific technique in place.
What Are the Prerequisites to Get Started With D2C?
Existing consumer goods producers are being pushed by a number of factors to start taking advantage of the D2C growth opportunity.
The diverse characteristics and perspectives of D2C drivers and requirements were investigated using semi-structured interviews. The findings demonstrate that in order for manufacturers who normally focus on mediators to launch D2C initiatives, the following five prerequisites must be met:
1. Move-In With Proper Planning
Any direct-to-consumer approach must include planning as a key component. However, when getting ready to transition to a D2C channel, there are a few things to keep in mind. Direct-to-consumer product sales can take a variety of formats.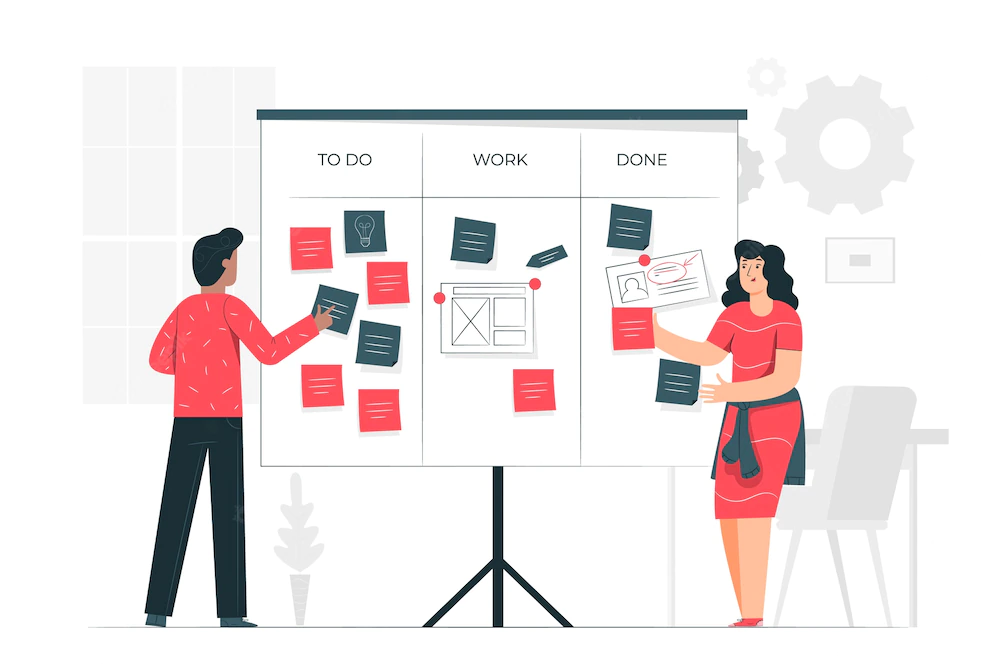 Planning may entail a number of strategies—
Data Mapping:
Data mapping is the process of directing source data to the desired database. Therefore, any possible issues become immediately apparent when viewing the map since it demonstrates the linkages and interactions between the various data sources.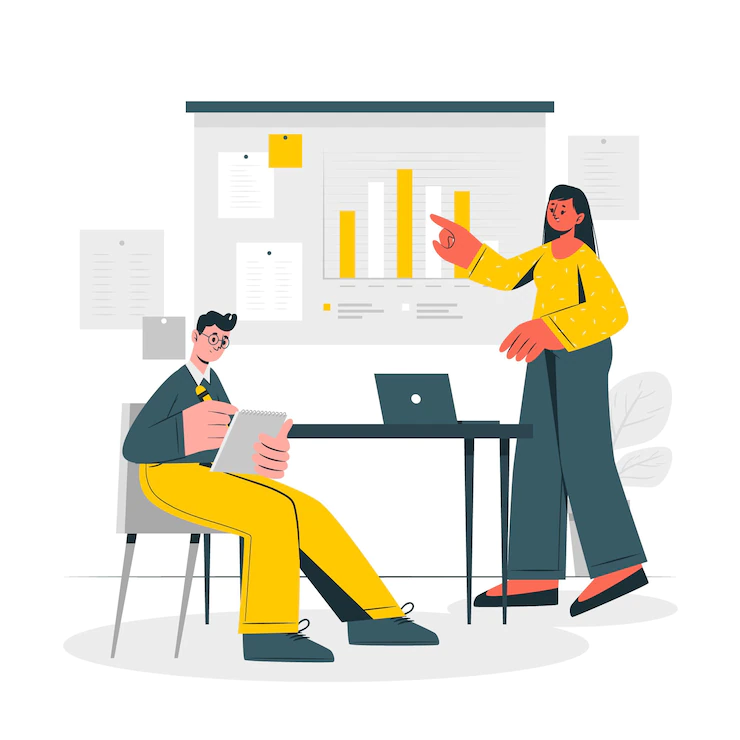 Specific Persona Journeys:
User journeys let you understand your users better. Moreover, you may map out how they currently use your product or service once you have identified your key personas.
Organizational Impact:
So many businesses neglect the effects on the organization when they introduce D2C channels. What happens to the support desk if users start using self-service instead of calling in?
Therefore, if sales personnel are used to dealing with B2B, how will they manage to take D2C orders? Consider how D2C will affect your company and adjust responsibilities and communication as necessary to suit the demands of the new environment.
Persona Development:
A "Persona" is a made-up representation of your real users. Personas may help you and your users understand how much time they spend online, which resources they trust, and what problems they are having.
Don't Know How To Create Buyers Persona??? Don't Worry!!!
"Buyer personas are created through research, surveys, and interviews — all with a mix of customers, prospects, and those outside your contact database who might align with your target audience." INTERESTED….
Persona Motivation and Profile:
Personas based on user motivations place more emphasis on their actions in order to understand what motivates people to act, purchase, or engage than on how they are (age, location, etc.). Therefore, making better business decisions can be aided by knowing buyer personas to understand your customer's actions.
Organizational Structure:
However, the transition to a D2C channel can require hiring new personnel. Consider how your business will position itself to operate in the most recent B2B digital environment. Therefore, it is necessary to make organizational adjustments, including recruiting new talent.
2. Craft Compelling & Engaging Content-Base Ready
For the hard sale, use information that is interesting and captivating. However, the top D2C methods make use of the most effective marketing techniques. Here are the items on your content strategy checklist that you need to cross off.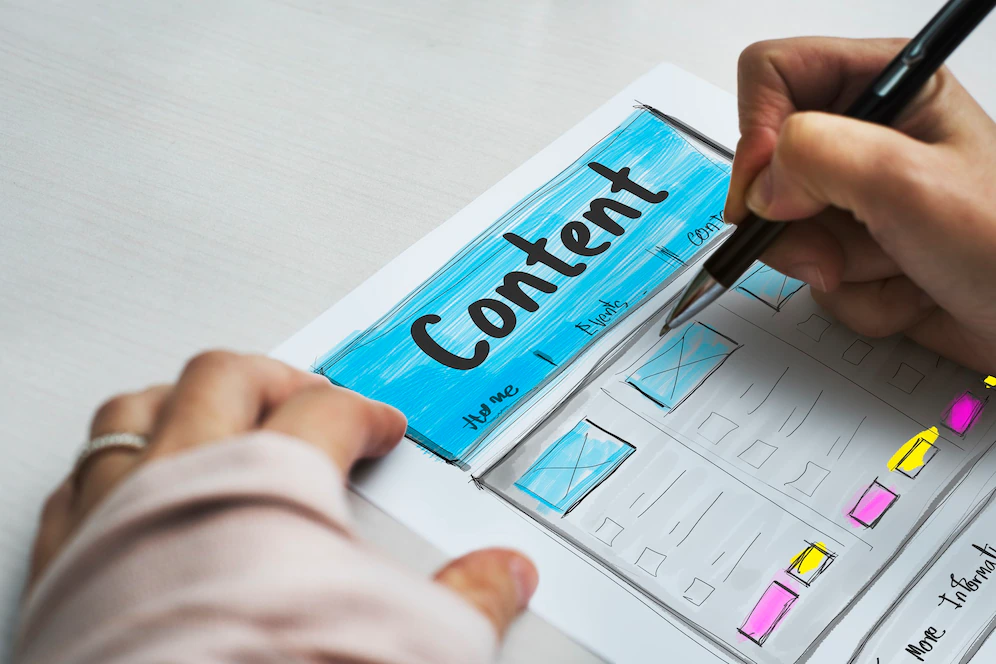 Content Architecture:
Your material is organized, structured, labeled, and connected using content architecture. Moreover, your editors' ability to manage content and improve the visitor experience depends on your content architecture.
Content Strategy:
The material will be used as a source in your content strategy to aid in the accomplishment of your targeted business goals. Whereas, an effective content strategy entails producing material that supports important company goals while being structured and making sure your efforts produce noticeable outcomes.
Producing Content That Supports Significant Organizational Goals Is Part Of Content Strategy.
Content Marketing is like a ladder for achieving business success. To increase customer engagement, enhance brand loyalty, improve customer lifetime value, and boost sales… Refer to our resource to know more about the Content Strategy!
Content Layout Planning:
Which comes first, the layout or the content? However, without careful preparation, unpleasant and challenging page layouts are practically certain. The physical layout of the page and the information that will be on it should both be considered. Therefore, one does not necessarily have to come before the other.
Email Templates and Content:
Sending marketing emails and material to present and future clients will probably play a significant role in your content strategy. Therefore, utilize an email template to produce engaging, well-written marketing emails if you're not much of a writer.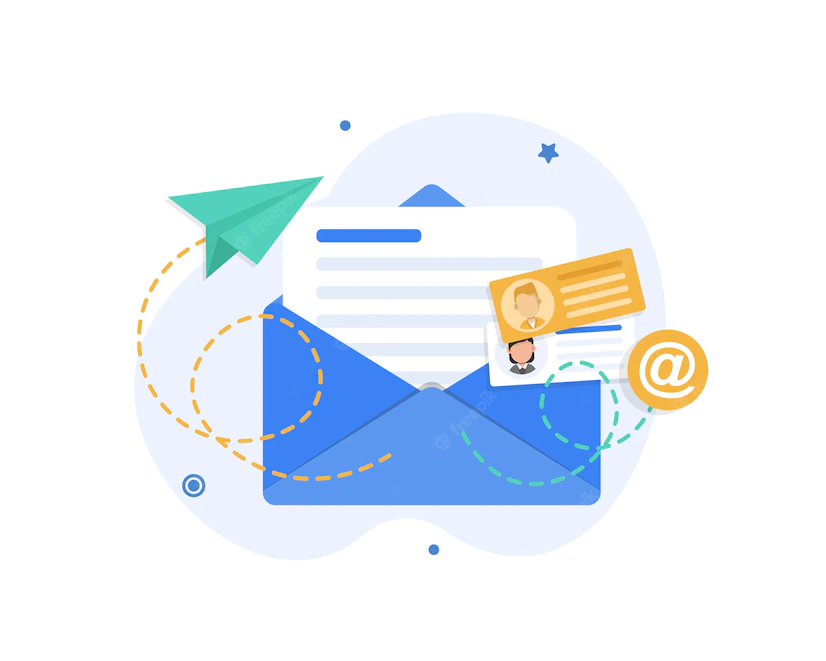 SEO Strategy:
Your SEO strategy is a strategy to raise the ranks of your website in search engines. Thousands, if not hundreds of firms, claim to be able to raise the rating of your website. However, it won't matter who you pick to conduct your SEO. In conclusion, a solid SEO strategy will place your website and content higher on search engine results pages (SERPs) to grab users' attention.
Conversion Strategy:
Still, the bulk of visitors will depart without making a purchase. eCommerce conversion rates are increased with a strong conversion strategy. Therefore, techniques that persuade users to take a certain action, like purchasing your goods or services, SEO, marketing strategies, high-quality content, etc.
Aspects of Planning:
The many sections of a site are made up of content components. They are pieces of information that can be included on several pages. In conclusion, planning beforehand can help you save time when you're ready to go live, which is advantageous to you.
3. Don't Lose your Promotional Ends
Direct customer access to brands translates into more flexible plans, including the introduction of new items, promotions, improved marketing approaches, and more. Use the following strategies to make the most of your efforts.
Social Media:
Social media marketing connects with your target audience, builds your brand, boosts sales, and increases website traffic using a variety of social media platforms (Instagram, Facebook, TikTok, Twitter, Pinterest, Snapchat). If we talk about Social networking sites, they are accessible to everyone. Therefore, marketers can monitor consumer behavior or the actions of potential customers to learn more about a target demographic, including their preferences and interests.
Influencer:
Influencers are excellent at marketing already-available goods and services. Influencers, or those with a devoted social following, are seen by the general public as authorities in their field. Similarly, influencer endorsements and product mentions are effective because of the confidence their audience has previously placed in them. Therefore, influencer recommendations frequently serve as a form of credibility assurance for your good or service.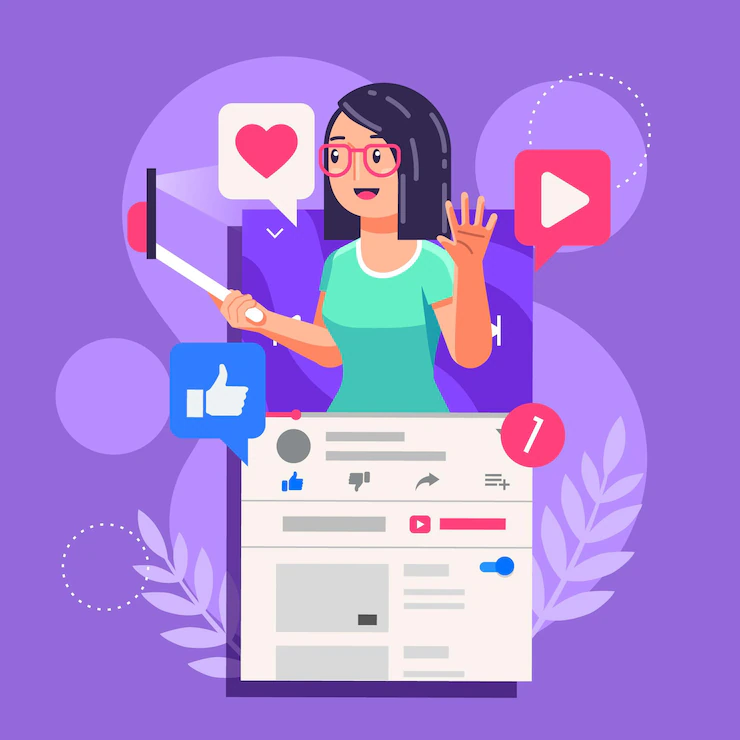 PPC:
One of the most effective methods for driving traffic is pay-per-click advertising. Moreover, PPC only requires payment from the advertiser to the publisher when their ad is clicked. It is a well-liked strategy to produce immediate traffic, develop warm leads, boost ROI, with SEO methods, and effectively target consumers.
SEM:
However, your exposure to SERPs is increased via search engine marketing (SEM). Moreover, with SEM, which is frequently paid to advertise, you can rapidly contact your customers, improve traffic, design and manage advertisements, increase brand recognition, and target particular populations.
4. Offer Variety in Your Product Offerings
Offer product variation within a given product category, roughly equivalent to the number of "brands" (as the phrase is used in marketing literature) or "models" (as is the case in marketplaces for consumer durables). Therefore, in any of the shopping apps you will get the option of Products, Categories, Filtering, Pricing, Discounting, Shipping, Payments, Returns, and so on.
To Know More About WooCommerce Product Categories, Tags, And Attributes!
WooCommerce product categories, tags, and attributes will be an easy road for you after this article.
5. Make Sure to Lead your Competitors with proper Organizational Structure
Because it directs your company to provide value to a market, an organizational structure is crucial. The series of high-level activities that best describes your primary value-creating process is known as your organization's value chain. Moreover, it involves putting competitive strategy into practice. The points to be kept in mind are: Internal Communications, IT involvement, Team structure, Sales integration, and the most important among all is Client service/Support.
Manufacturers and CPG companies may sell directly to customers using the eCommerce technique known as D2C, or directly to customers. Bypassing the traditional process of haggling with a merchant or reseller, allows you to put your goods on the market right away. Therefore, D2C involves businesses selling to consumers directly via the internet.
Direct-to-consumer (D2C) eCommerce entails businesses producing and distributing their items directly to customers, as opposed to traditional retail establishments, which rely on mediators or third parties.
However, going to D2C provides a lot of benefits, and one of the biggest ones for customers is competitive prices. Other benefits include being in close touch with customers, having the freedom to test new product releases on a subset of your customer base in order to receive feedback.
Companies own the consumer journey in this useful model. Whereas, in the D2C eCommerce model, brands are responsible for the marketing, sales, distribution, and customer experience in addition to the product manufacture.
Going to D2C is difficult, though. Therefore, you must implement a D2C-specific approach if you want to reach and engage your target audience.
D2C Benefits
D2C is growing in popularity because of the clear advantages it provides. Some of these major benefits include:
Brands have total control over the value chain thanks to D2C. By eliminating the mediators, it streamlines the intricate value chain. This makes it possible for businesses to fully control the brand experience they give. Therefore, brands may develop strong relationships with their clients without depending on merchants.
D2C eCommerce gives businesses more opportunities to save expenses. There are greater margins when there are no mediators. Additionally, companies may make profits at a lower cost than traditional retail since they can sell through cutting-edge platforms like social media.
D2C lowers the barrier to entry into the market and makes it easier for companies to access their potential clients.
D2C enables businesses to receive direct client feedback. They may produce goods more effectively by better comprehending the desires of their clients.
A complete omnichannel experience is provided through D2C. Therefore, customers now anticipate being able to communicate with companies and place orders through many platforms. However, D2C assists with that by providing a variety of ways for customers to interact with it.
Starting D2C: What's the process?
There are several dangers and difficulties when entering a D2C market. However, you may position yourself for success for years to come if your brand can accomplish it well. Follow the process to start with D2C:
Focus on the customer experience: If you want to build a D2C brand, providing exceptional customer service is essential. Spend some time examining every consumer touchpoint, then utilize data to identify areas that might require improvement.
Both analog and online platforms should provide a unified experience.
Similarly, utilize the necessary technology solutions to ensure the long-term success of your D2C strategy. Utilize a platform that enables all teams to cooperate and work effectively.
Find methods to continuously improve the customer experience. To improve your marketing efforts, use A/B testing, data analysis, and creative marketing strategies.
Challenges with D2C eCommerce
D2C eCommerce is a perfect world. Brands have several difficulties with D2C. Here are a few of the important ones:
Rivalry With Retailers
If I am using the term competition with stores is one of the main obstacles for individuals in the D2C industry. These merchants are more knowledgeable about the demands of the market and have previous product sales expertise.
Order Completion
Order fulfillment is a common problem for many new D2C companies. Therefore, is so that these companies can compete for speedy delivery not only with other companies but also with market giants like Amazon.
Growth, Marketing, and Advertising
The cost of marketing efforts has increased significantly. Additionally, managing social media and content marketing could need recruiting new teams, which new D2C firms might not have the funding for.
Infrastructure Technology:
Companies must have a suitable technological infrastructure in place in order to effectively implement a D2C strategy. However, the newly established brands may find this challenging.
Altering Consumer Behaviour:
Customers now consider buying from a variety of venues, including websites, apps, social media, and more. If D2C brands aren't willing to often adopt new channels, this may be challenging.
Future of D2C eCommerce
As we examine the direct-to-consumer market, it becomes evident that direct companies have prospered by meeting the needs of a new generation of consumers. However, this has made it possible to create a lot more customized brand experience when combined with a more organized and comprehensive database.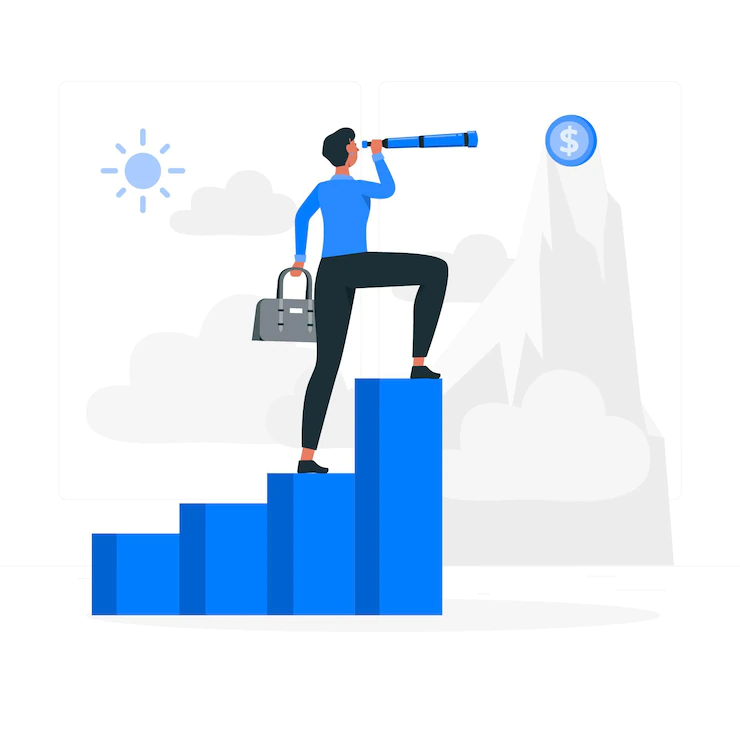 D2C businesses have been able to provide larger profits while keeping greater control over their brand, marketing, and sales strategy thanks to fewer entry hurdles.
There is still plenty of potentials for businesses to enter the area because more than 50% of consumers have fewer than two D2C partnerships. Particularly true for historical businesses with more conventional product offerings.
Businesses may develop their D2C skills and generate an offering that is in line with contemporary consumer expectations by utilizing new customer values, constructing sophisticated data monitoring systems, and exploiting the legacy component of their brand.
Despite the fact that there may not be a lot of D2C interactions right now, marketers can anticipate that as competition in the market grows, this will become a crucial front in the war for new customers.
The idea of a "cognitive maximum," as put out by Rory Sutherland, vice chairman of Ogilvy UK, suggests that there may be a ceiling on the number of D2C interactions that customers are ready to get into.
With all these statements, it is obvious that D2C will remain selective and hard-won by brands that will need to continually defend their presence in customers' lives in a world where there will always be a demand for some sort of aggregation.
The actual victors in the D2C industry will be the businesses that can provide relevant, individualized, linked experiences that cater to the needs and wishes of a new generation of consumers.
Examples of D2C eCommerce Model
If you're considering moving to direct-to-consumer (D2C) marketing, you undoubtedly have questions about how to do it successfully. Direct-to-consumer (D2C) marketing is selling to customers directly as opposed to through a third party. This increases profits for your business. But doing it alone to market your goods might be challenging.
Fortunately, your business isn't the first to use the direct-to-consumer strategy. You can get ideas from other D2C businesses. You may use the 5 D2C website examples on this page as inspiration for your own D2C marketing campaign.
The Casper Mattress
Casper sells mattresses of excellent quality at reasonable costs. They provide a risk-free trial, so you may test out their mattresses for 100 days. Additionally, if you're not happy, they will accept the mattresses back without any additional fees.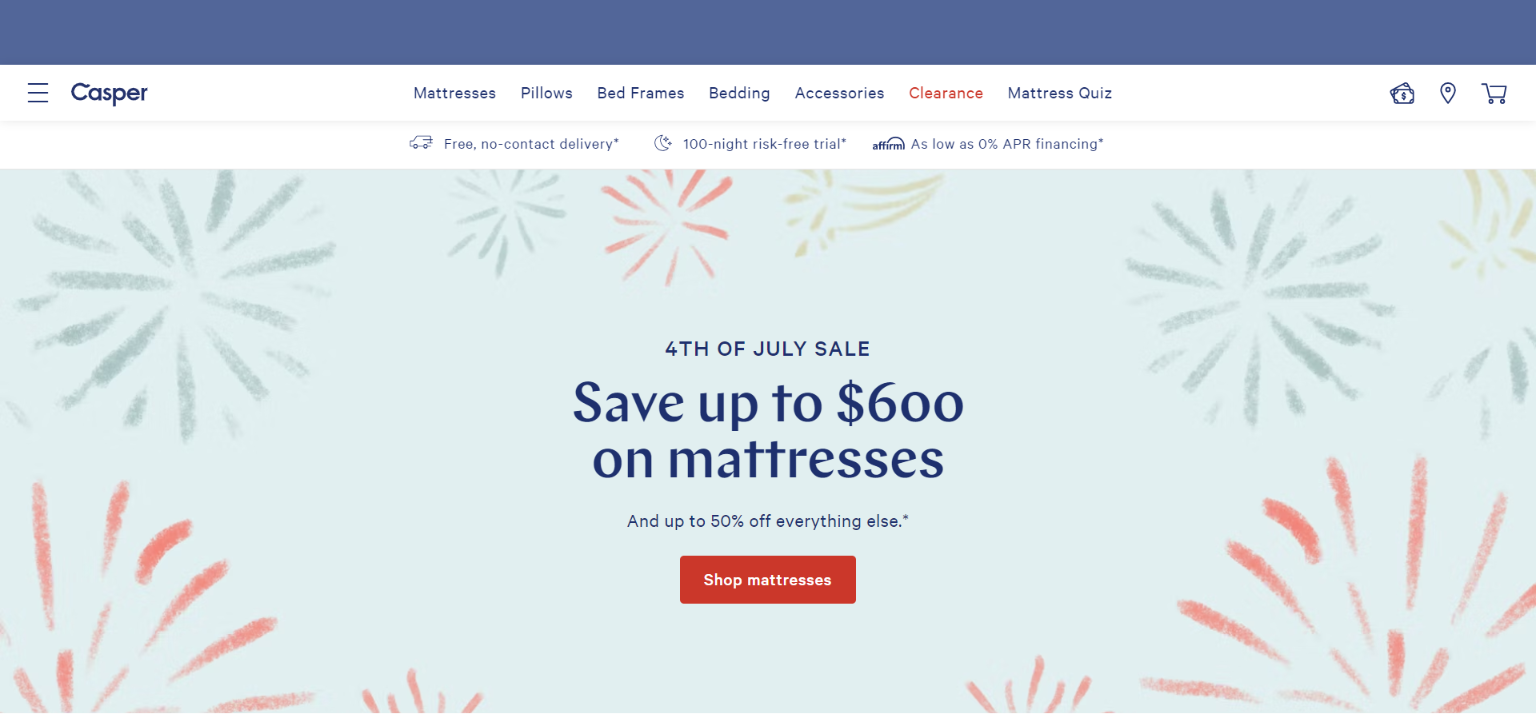 Customer reviews are a major component of Casper Mattress's DTC marketing plan. For buyers to compare their mattresses to other similar items, they highlight both the advantages and disadvantages of their products. Reviews are a crucial component of a DTC marketing strategy, so be sure to include them in your internet marketing plan.
Dollar Shave Club
Customers may get razors from Dollar Shave Club for just a few dollars each month. Additionally, they provide affordable grooming supplies and care packages from professionals. Their website is simple to use and convenient for the pocketbook.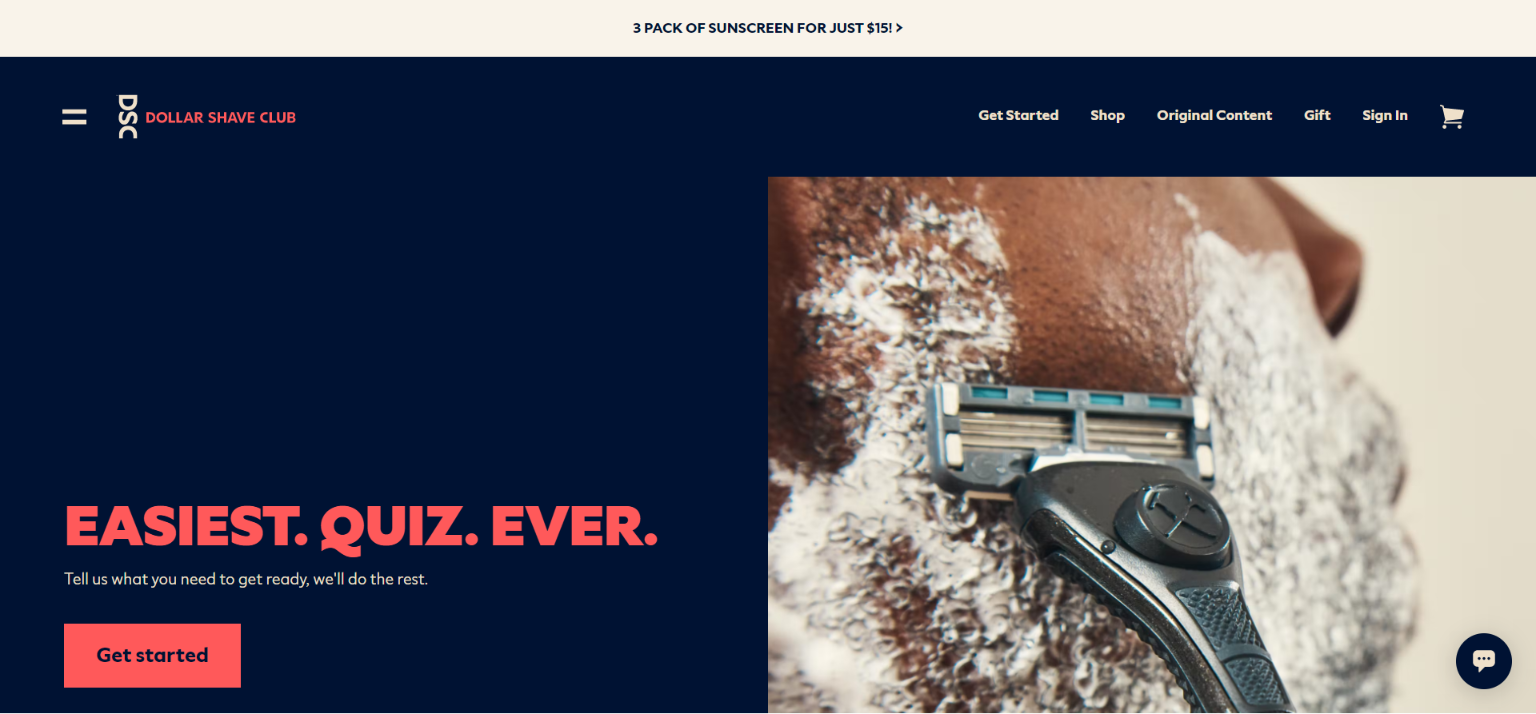 Due to its incomparable bargain, Dollar Shave Club has seen tremendous success. They have a fantastic website that is simple to use, and to boost sales, they employ marketing strategies like quizzes and data-driven product suggestions.
Warby Parker
An optical company called Warby Parker sells fashionable eyewear at reasonable costs. Their unique sales strategy, superior quality, and fashionable frames make them well-liked.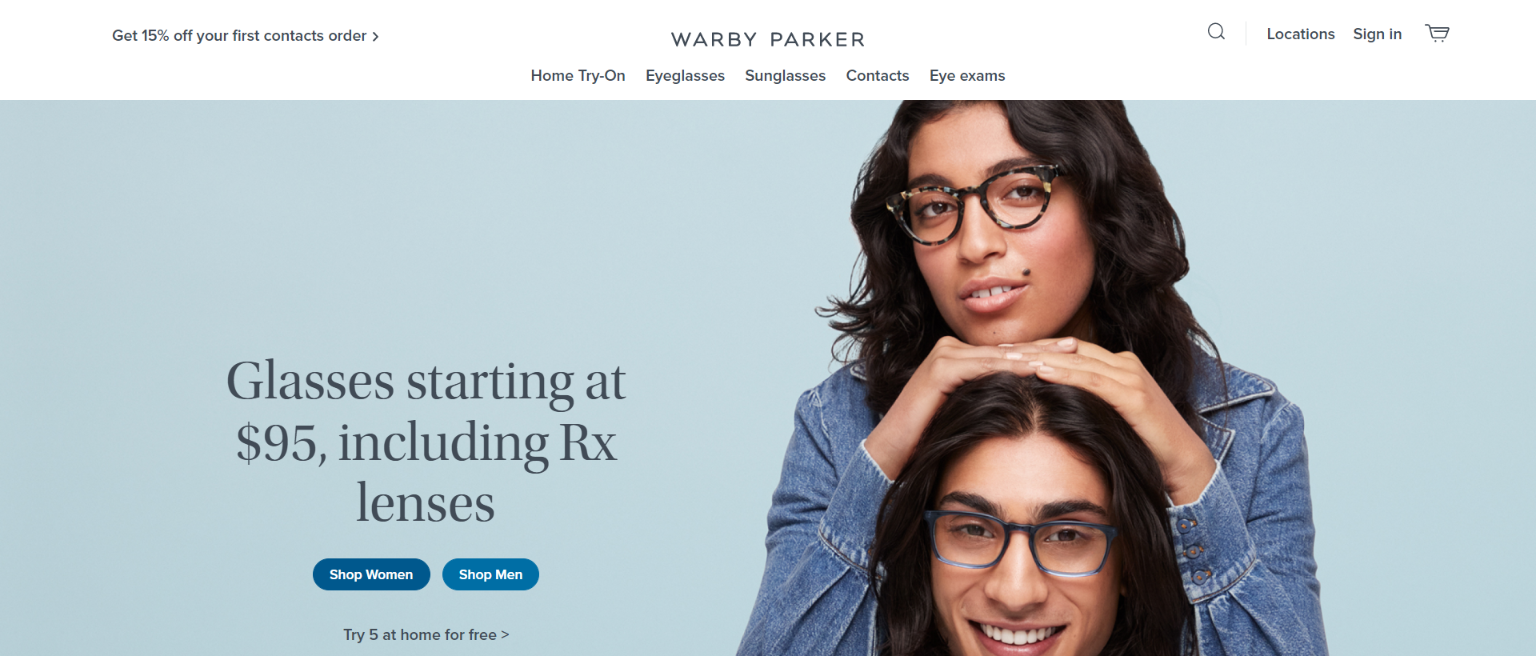 Moreover, Warby Parker allows you to digitally try on eyeglasses before you buy them, which helps buyers choose the frames that suit their faces the best. Additionally, you have the choice to purchase 5 frames at once. They deliver frames to your home to select the ideal frames. They also provide a large assortment of glasses, outstanding service, and a great return policy.
Organifi
A health food firm called Organifi sells organic and non-GMO goods directly to customers. They provide these premium foods for a lot less than you would pay if you purchased them all separately from Whole Foods or other shops of a similar nature.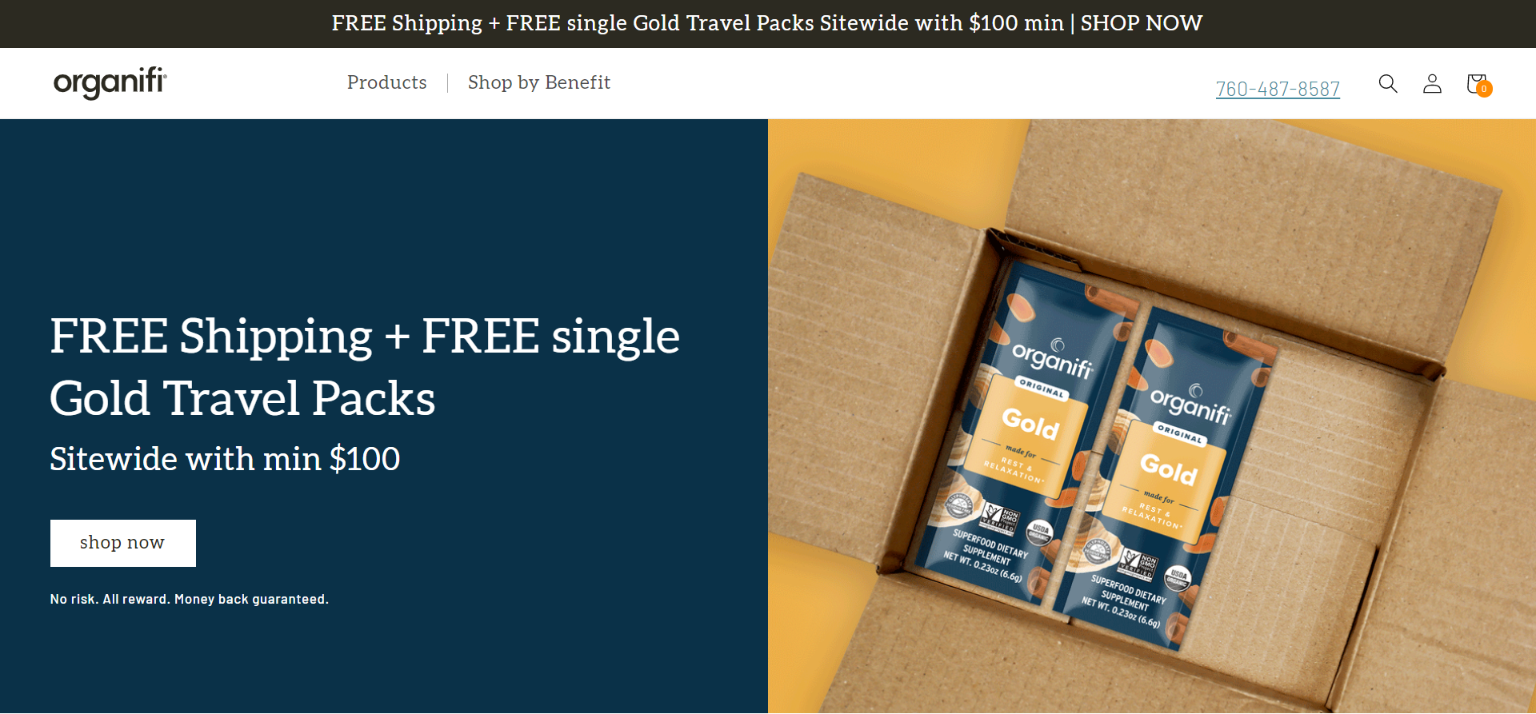 The goods offered by Oganifi are exceptional in every way. Their copywriting precisely reflects the smart, health-conscious customers they are trying to attract.
BirchBox
Birchbox is a subscription business that sends its clients boxes of cosmetics every month. What was once a small company has developed into a significant player in the direct-to-consumer sector.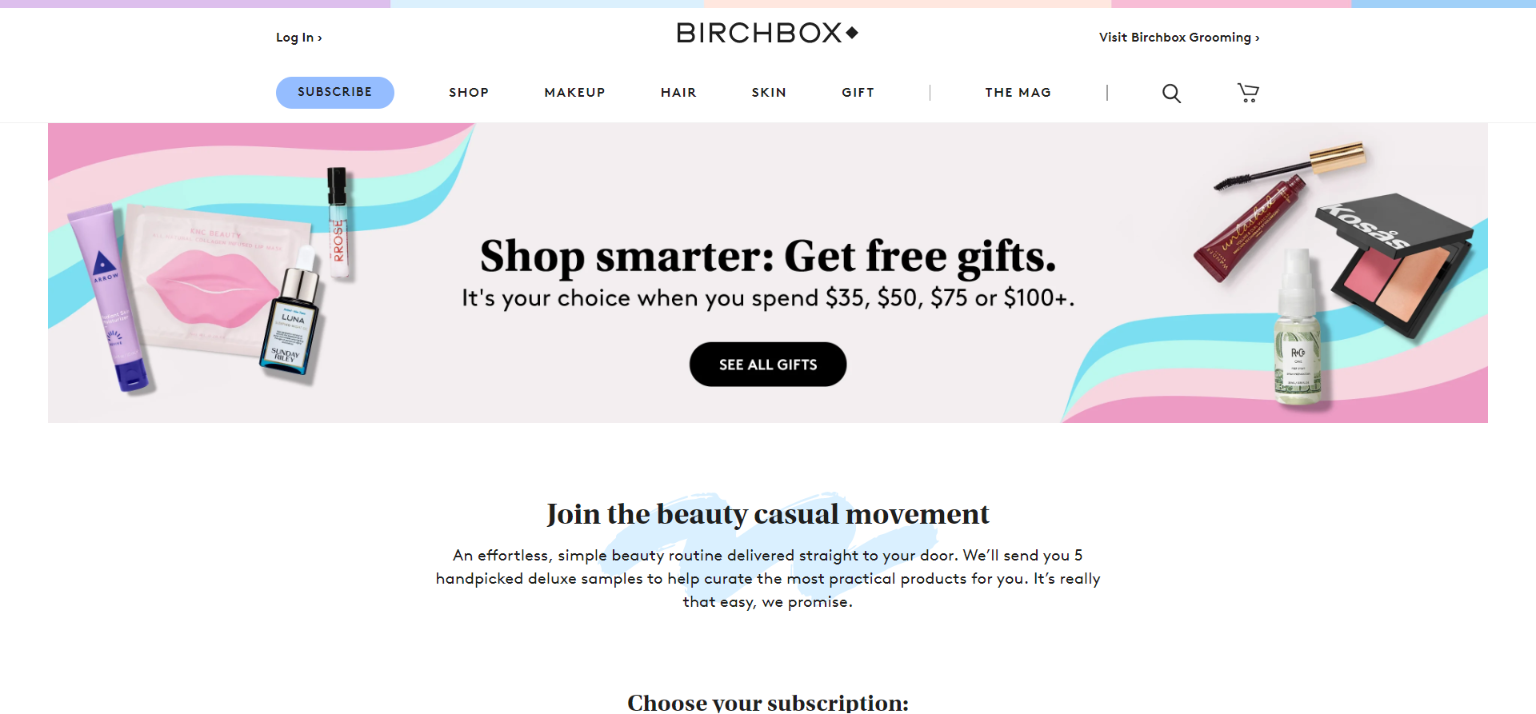 One of the first businesses to benefit from the direct-to-consumer movement was Birchbox. Their things are inexpensive, plus they have a great DTC website with simple navigation. However, to smooth the online ordering process, you can offer large variety of products and multiple subscription services.
Conclusion
A relatively new type of eCommerce business strategy is direct-to-consumer. The various examples in this article, therefore, indicate that it is still capable of being remarkably efficient.
If you're thinking about going direct-to-consumer, there are surely several things to take into account. There will be work to accomplish, from developing your own distribution channels to stepping up your social media presence.