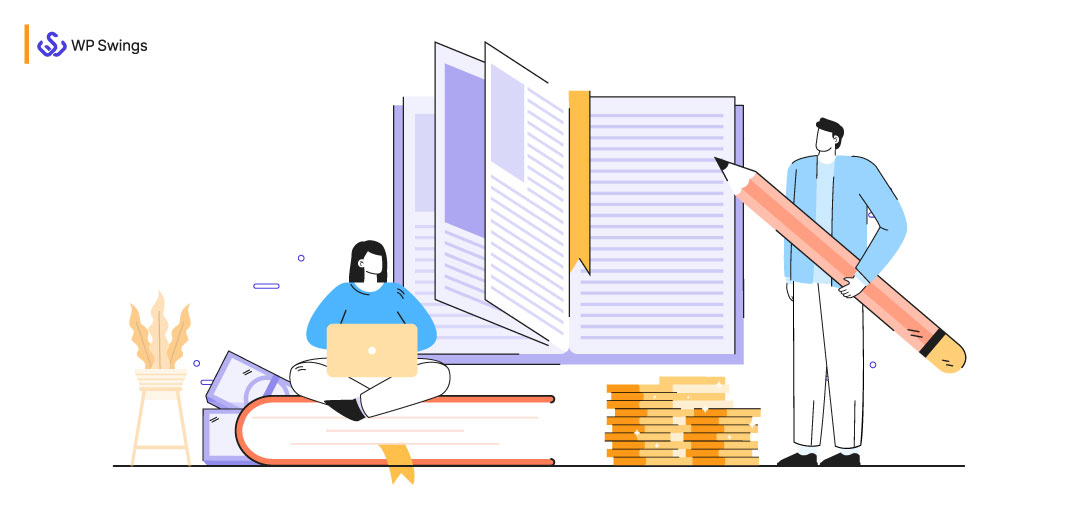 "Books are the quietest and most constant of friends; they are the most accessible and wisest of counselors, and the most patient of teachers."
~ Charles W. Eliot
Imagine if you can make it to your audience's go-to list, be a friend and gently guide them to make the best of decisions. Forget decisions, even if you can entertain and engross their attention amidst thousands of distractions & crazy schedules! Selling eBook on WordPress is going to be a cakewalk then.
Walkthechat.com reports that the popularity of eBooks is only growing with time!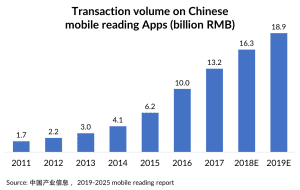 But why is writing an eBook the best way of content marketing? The answer to this question is simple:
1. An eBook would build your brand reputation. It can do that effortlessly by displaying your vigor in your area of expertise. Your eBook will add a use case and substance to your product. Hence, it is directly related to marketing your product.
2. Secondly, an eBook in a downloadable format on your WordPress site, can give your website some of the highly clicked-on CTAs. It is a sense of gratitude in the readers when they get problem-solving information. You can go ahead with proposing or recommending your solutions without making it look like aggressive marketing in eBooks.
3. eBooks will also do the interaction for you. Once you create your eBook that your readers can relate to, you will answer their questions without actually having to answer. This way they are not only interacting with your audience but giving them something to come back to. One great thing about eBooks is you always get an opportunity to share clickable links and buttons.
But How Do You Sell eBook on WordPress?
In this blog, I have collated all the resources and tips that you will need while writing your eBook. We will be moving in an obvious flow starting from planning your eBook on WordPress and a final note on how to sell your eBook successfully on WordPress.
Anatomy of Selling Your eBook on WordPress Successfully:
Essentials While Planning Your eBook
There are some exclusive pre-requisites for every great recipe and the same goes for your eBook. Here is a list of things you need to take care of when planning to sell eBook on WordPress.
An idea
Timeline
Research & resources
Editor
Your audience
1. An Idea
Ideating is the most important requirement before actually penning down your thoughts in the final form. A mind map is the best way to initiate it. All you have to do is write down your central idea in the center of the page. Next, connect it with all the related content using the simplest of words and lines. There are a lot of virtual mind mapping tools out there on which you can rely.
Now, you can structure your ideas in a logical flow by organizing them roughly into chapters. Mind mapping has a lot of benefits beginning from helping you carve your story naturally. It is like a personal brainstorming session that will help you collect all the necessary topics. That way you will not get overwhelmed and have everything in one place. Hence, your chances of missing out on something will be reduced significantly.
2. Timeline
Do you want your eBook to reap most of the benefits? A timeline is a prime necessity. Firstly, you do not have infinite time to compete in business. Secondly, whatever you are presenting, it will lose its value if it offers solutions that are outdated. Technology is evolving faster than ever and so are the developments in the solutions you want to offer.
Are you planning to use this eBook for marketing purposes? In case- yes, then it is for best you release your book in 30 days. If you have a set deadline, you can actually promote your book even before the launch. If not, that wouldn't be very mindful of you to even mention it.
To decide on your timeline, you need to first understand and be sure of how many words it will contain. It need not be a 200 page book containing more than 75000 words. Those are rules of the bygone era to sell an eBook on WordPress. It is the content that should be crisp and on point. That is the best way to sell eBooks on WordPress. You can also write a book ranging from as few as 5k words to 25k words.
Now that you are familiar with it, decide on a timeline that would align with your day-to-day tasks. Make sure you have a few days in buffer to get your book gone through by your editor.
3. Research & Resources
Research is of utmost importance to be more than 100% sure about offering the right solutions and pitch to your audience. For an eBook, you need to learn the in and out about the static part of your WordPress eBook subject. Also, staying updated with the current happenings is even more essential.
If you already have multiple blogs published on your website, that might work in your favor. The research is already done. All you need to do is organize everything into a book that is helpful. For instance, I have written and optimized a lot of blogs about choosing the best WooCommerce theme on our WP Swings blog. These blogs cover almost everything.
I Hope I Ain't Disturbing Your Flow of Reading. Is There a Chance You May Want to Learn About WooCommerce Themes?
I have even generated enough visual content for my audience with respect to WooCommerce themes. Therefore, whenever I will have to sell an eBook on WordPress about this topic, all I need to do is reorganize the content into the right formatting tool.
But research is not only about reading, holding surveys can be a better option as well. Your customers are well-informed users. One way you can convince them is through data and testimonials. You need to gather these as much as possible. You can also conduct surveys in your market niche during your preparatory phase of selling eBooks online.
Even in conventional books, people use testimonials extensively. For instance, below is an image of the multi-million seller- Sapiens by the Israeli historian, Prof Yuval Noah Harari.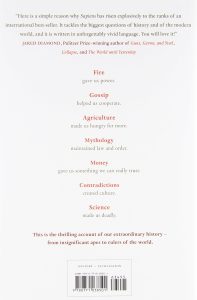 4. Editor
Finding an editor for a conventional 200 page book that would sell in hard copy is a humongous task. It takes years for people to find the right editors to publish their books with the best publishing agencies. Not anymore! This is one of the many benefits you get with WordPress. You can have your team lead or even your mentor act as your line editor, and align your book for proofreading.
An editor is important to suggest changes in formatting. It is because once you will put your book out there- words will be yours but it will be the perspective of the reader that will give you real conversions. It is this perspective that your editor will help you with. You should also embrace the recommended edits with open arms.
5. Your Audience
There is no point in writing a book if you do not have your audience in mind. The demography and market needs of the customer will help you craft your eBook in the best manner possible.
Our expert has taken care of how you can define the buyer persona for your eBook. An example of the buyer persona he created is as follows,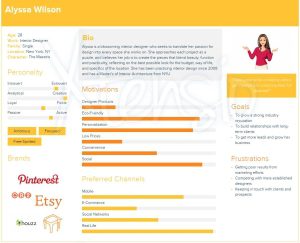 Therefore, all these factors clubbed together will be very useful during the planning stage of creating your best seller eBook on WordPress.
Steps to Create eBook that WordPress Sells Successfully
1. Choose a Topic
The title of your book and the topic that you are going to choose should reflect the market needs of your target audience. Also, you can finally find the opportunity to dive deeper into the topic you always wanted to. A WordPress eBook will not just sell more but it is a digital document that you can also present in downloadable format.
Choosing a topic is of primary importance because this will also be your main marketing pitch. Thus, it should not just be in line with your audience's needs but also in sync with what you offer as a service or a product.
2. Constitute Your Ideas into Chapters
It is finally time that you constitute all your ideas and divide them into chapters. My suggestion is before you start on elaborating each chapter, write an overview for each of those.
An introduction should contain a broader perspective about all the points you will be covering in the respective chapters. Your introduction should not only be useful but also captivating. It will be this overview that will hold your reader's attention.
You can begin with a well-crafted story that is relatable to your reader or a quote that will make your reader curious about what comes next. Another way of writing an effective introduction for each chapter of your book is to quote a relevant stat. It is best if you mention the outcomes of your original research.
The next step for creating an eBook to sell successfully on WordPress is the most crucial one. It is- Write, write, and write!
3. Elaborate Your Chapters
It is in this step that you finally get the chance to boast all the knowledge you have. I recommend elaborating each chapter one by one in the right order. This will help you maintain a smooth flow across all the chapters.
You have a plethora of possibilities for mentioning the content in your chapters. Now, make sure you are using the right keywords in your chapter. You should also remember to consider the best practices for heading capitalization, visual content, and user-generated content that you will be planting in your eBook.
Do not forget to keep enough white spaces, use formatting wherever possible, and using different headings, fonts, paragraphs, columns, and so on.
4. Incorporate Visual Content
Place all the images correctly into your content. You can make use of attractive flowcharts, diagrams, and graphs to help your user understand your eBook better.
Visual content, not just facelifts your content but the right visual content makes it more understandable.
5. Highlight All the Quotes and Stats
This step is crucial since it will help you grab the attention of your reader at exactly the right points. You can also recheck the formatting of your eBook during the course of this step.
6. To the Editor
Now is the time to pass your draft to the editor. They will proofread your content for any chance of discrepancies or mistakes. You can also get better insights for adding corrections to your content from the editor. This will help you refine your content for the readers. You can also share the final copy of your eBook after formatting it for better suggestions from them.
7. Format Your Book
There are a number of tools you can use to put your eBook content into the correct format. You can also use these tools to decide on the color themes you want to incorporate into your eBook. We will be discussing these tools in detail in the upcoming sections.
8. Convert Your eBook into PDF Format
Once you have everything in place, it is time to convert your draft into PDF format. Yes, it is a completely different story when it comes to choosing a format for your digital book. There are different formats for publishing your eBook besides the PDF format.
Your eBook can be published in EPUB if you wish to sell your book on Apple Books. This format has its own advantages such as automatically adjustable content according to the screen size. One major disadvantage is that it is not supported by Kindle. Here is what the Apple Bookstore looks like.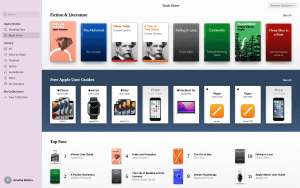 Also, you can choose the AZW3 format, which is only available on Kindle, but again, has its own advantages. Here's what a Kindle device looks like,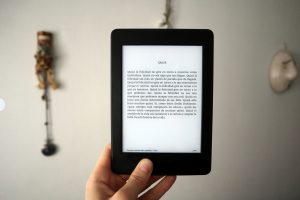 So, my recommendation is to sell your eBook in PDF format. That way you can make it available on your WordPress site, Apple devices, Kindle, or even in Google Playstore! I have discussed the advantages of sharing your eBook on WordPress in downloadable format in the "Bonus Tip" section ahead.
9. Market Your eBook
Selling your eBook on WordPress is a breeze if you strike the right chords to market your eBook. You can promote the launch of your eBook beforehand on your social media platforms. It is best if you can send out emails to your clientele about your upcoming launch. Also, you can create a pre-launch landing page about your eBook on WordPress.
Are You Creating a Pre-launch Marketing Landing Page?
Here are all the dos and don'ts you need to consider while creating one!
Tools To Format and Sell Your eBook on WordPress
While you have the prowess of your mind and the much valuable fuel- knowledge, there is no harm in relying on tools of good utility. In this section, I have mentioned all the necessary tools you might need to format your eBook or sell the eBook on WordPress.
When it comes to selling, we need to be aware of the channels where we want to sell it. Where is it that your audience will be looking for the solutions you have offered? If it is an online product or service that you sell, it is best to exploit your WordPress website as the main channel for selling your eBook. But if you are aiming for a generic audience, you should not hesitate to publish yourself for Kindle and Apple Bookstore
Let us quickly take a look at different formatting tools that might turn out to be useful for you:
1. Kindle Direct Publishing
Kindle Direct Publishing will not just help you publish your book for the Kindle readers but will also give you 70% of the royalty. If you enroll in KDP Select, it will make its way into the Kindle Unlimited and the Kindle Owners' Lending Library. Kindle Direct Publishing has various tools and guides as well to help you format your eBook.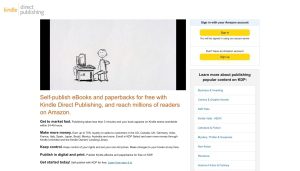 2. Smashwords
This tool is basically the one that will help you in marketing, distribution, metadata management as well as sales reporting for your eBooks. You can sell your eBook through major retailers and on the Smashwords store as well.
3. Lulu
Lulu is a very comprehensive tool to cover all your needs for formatting, designing, and selling your eBook. It will also help you in calculating the revenue with each retailer beforehand and help you make the best decisions for selling your eBook. If you have limited time, you can also hire their professionals to assist you in the design, cover page, and formatting your eBook in the best manner possible.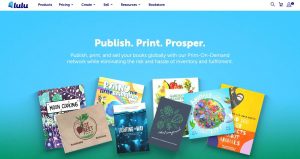 4. BookBaby
This is also a go-to tool that will provide you with designing your cover pages. BookBaby professionals can assist you in designing and formatting your eBook in no time. You can enjoy all the benefits of the Kindle Select program. Your book can also easily get space in Apple Bookstore, Barnes & Noble, Overdrive, etc, through BookBaby.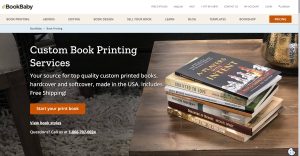 Bonus Tip: Sell eBooks on WordPress in Downloadable Format
WordPress is the best platform to sell your eBooks because of its user-friendly backend. WordPress is also a great platform for your eBook since it does not need a huge investment. You can sell your eBook right from your website or your blog page!
Here at WP Swings, we provide you with the PDF Generator tool. With this tool, you can upload your eBook directly to your WordPress store. You can also fetch the email addresses of your leads using the PDF Generator for WordPress plugin.
eBooks are no wonder a wonderful marketing tool but if you club them with the right plugin, it will exponentially increase the chances of your discovery. PDF generator gives you an edge for restricting usage for guest users. Hence, it will also increase the number of sign-ups for your website by merely publishing one resource of great utility.
The proof of its utility can be put to display when one of our clients http://www.quebecpreppers.com/ reported,
I was able to generate more than 1000 articles in pdf version.
Also, I observed a 7% rise in traffic when I offered to generate the articles in PDF
Why not use it to market your business efficiently?!
Find The WordPress PDF Generator That Suits Your Business!
Final Words…
Books might seem to you an old-school concept. You might also think that why would anyone resort to reading when everything is available on the internet in audio/ video format. Well, my friend, this is where you are wrong. Books are selling more than ever in this ever-growing modern era.
The best books… are those that tell you what you know already.
Famous writer of the book 1984, George Orwell has very rightly mentioned what makes the best books. No matter how and what content you have curated through your research. Your eBook will sell on WordPress only when you hit the right chords in your readers' minds. It is no big deal now that you are aware of how to proceed with writing your book.
If you found this blog helpful or have any insights to share, do write in the comments. I will be grateful for your valuable feedback.