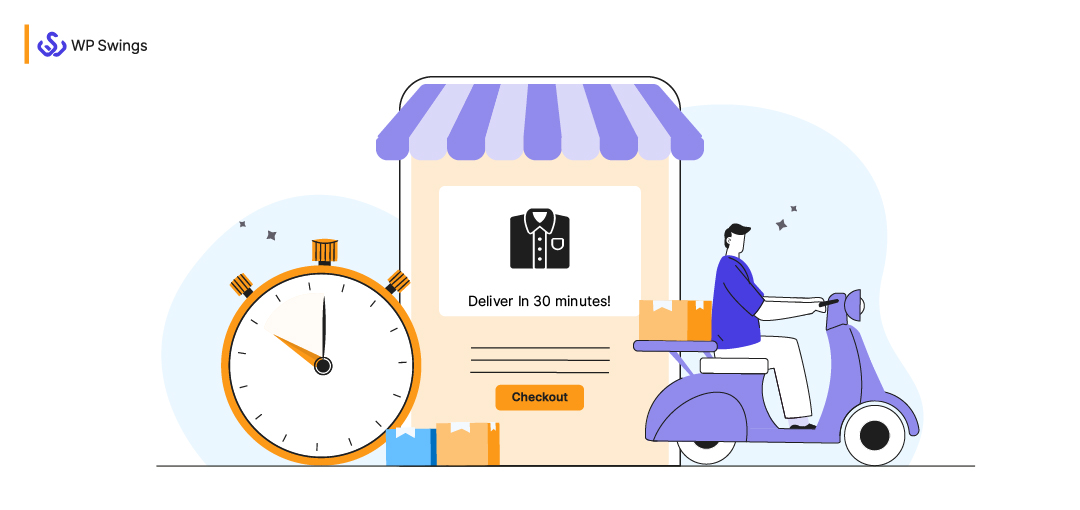 With the Accessibility of Technology, the world is continuously evolving, as is how we Shop. 
Regardless, for groceries, pharmaceuticals, or even merely a meal, the habit we currently shop for has exceptionally developed. Foremost came eCommerce, and as technology has grown, customer requirements and expectations also altered.
Quick commerce and eCommerce both altered the way we peek and undertake buying goods and services.
But what comes to your mind when we talk about Qcommerce and eCommerce? 
If we talk about Qcommerce and eCommerce, they are closely related to each other and also vary from each other.
Now let me explain to you—What Quick commerce is and how it is different from eCommerce…
eCommerce is a phrase that directs to the online sale of goods or services. Along with this comes the concept of Qcommerce "or Quick Commerce", which adds a sense of acceleration to the process of marketing and delivering goods.
The entire sales process must stay a maximum of 24 hours to be considered fast commerce.
How Is Qcommerce Taking Charge Over Traditional Ecommerce?
"To make margins work, one must guarantee that average order value improves" -said Ankur Pahwa, e-commerce and consumer Internet leader and transactions and diligence partner at EY India, according to a Fortune India story.
If we talk about Qcommerce in India, the cost of last-mile delivery for Qcommerce enterprises is projected to be twice that of traditional e-commerce firms. For example, in rapid commerce, the typical order value is approximately INR 300-400, and the shipping cost is INR 30-40. The shipping charge is 10%.
These figures might be in the region of INR 1,000-1,400 and INR 50-70 for a mainstream e-commerce enterprise. It merely indicates that the shipping fee is 15%. The arithmetic plainly shows that the smaller the size, the more delivery trips at the same value are required, and the more wasteful the operation is.
In India, businesses are investing heavily in the fast commerce market. Blinkit (a rebranded version of Grofers, which is noted for making deliveries in 10 minutes) and Zepto are two of the leading rapid commerce providers in India (which delivers items in 15-30 minutes). In addition, food aggregator giants such as Zomato have embraced Qcommerce. In Gurugram, the company now offers 10-minute delivery.
Experts in the market have already forecast a significant increase in e-commerce growth, and with the introduction of new technologies like drones, electric vehicles, voice ordering, and the automation of dark storefronts, the industry is poised for rapid expansion in the future.
Across the globe, Qcommerce is changing the way people buy daily necessities and groceries. According to Statista, the food and grocery delivery business is anticipated to reach $72.3 billion by 2025. This expansion will have a direct influence on the growth of third-party logistics services.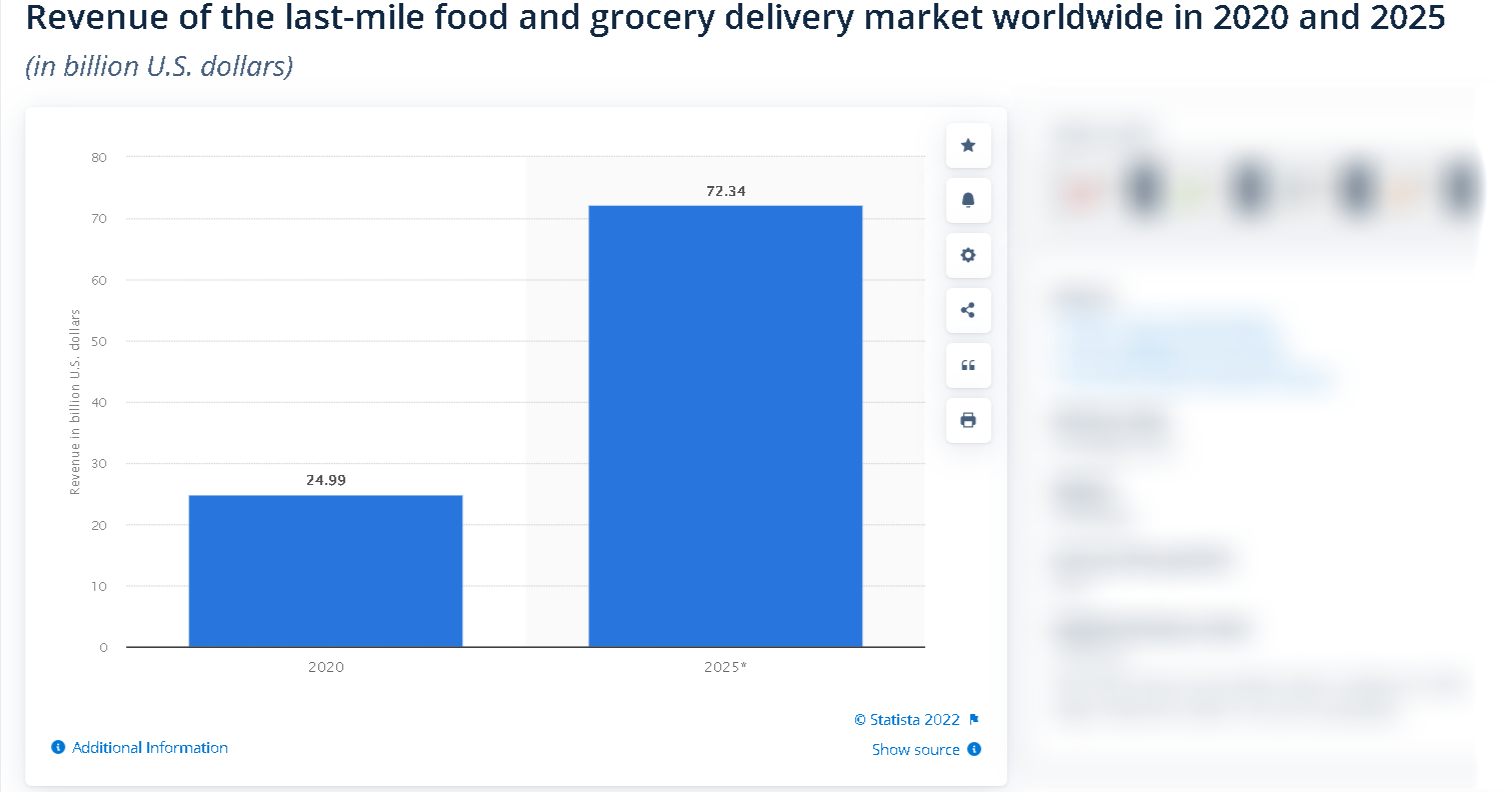 What Benefits Can You Expect From Qcommerce Inclusion?
Qcommerce has many benefits for both businesses and consumers. Here are the eight benefits of Qcommerce:
Convenience and Ease
Qcommerce delivers individuals who order products and groceries online and get them in under an hour after they place the order. Via easy steps to install an application users can complete their orders online and pay through safe payment portals. Qcommerce is regarding the convenience and ease of the customer while proposing businesses, and the capability to expand into further digital shopping possibilities.
Ultimate Customer Experience
When the expectation of customers increases, Qcommerce can rescue and support online merchants to fulfill and exceed them. It will raise brand awareness and loyalty among the customers.
Qcommerce lessens the strain on customers and supports them to sidestep any loss. As a result, it has evolved prevalent among the customers, and they want to opt for it every time.
Speed and Availability
Customers have become less patient in a few years and expect to receive their orders as quickly as possible. With Qcommerce, waiting has become a thing of the past.
Qcommerce puts forward the business's capability to exhibit available stock and repeatedly update the products available for consumers to order. Customers can pick products and have them delivered within an hour, it is a vast benefit for Qcommerce businesses.
24×7 Operations
It provides delivery service 24×7, as opposed to brick-and-mortar businesses, with typical daily operational hours. The most influential factor of Qcommerce has been its convenience. Consumers may shop at any moment they want by just tapping their smartphones.
Increase Profit Margins
With the convenience part of the quick business commerce model, many consumers do not mind spending an additional fee for the instant delivery of the needed things. Quick delivery is a win-win, as consumers can bypass the unwanted annoyance with instant delivery, and offering a super fast delivery with the added fee, the businesses can attain increased margins on the goods.
Lower Pricing
Qcommerce businesses often purchase inventory in bulk. It reduces the overall price per product plus permits them to give attractive discounts. Thus, the products marketed on Qcommerce platforms are typically modest in price, making them available to consumers.
Order Tracking
The Qcommerce order tracking feature enables clients to monitor their orders. Qcommerce platforms permit you to observe, manage, organize and outline all purchases.
Online Shopping Isn't Easy and So Is the Order Tracking Process…
To know more about Order Tracking
One-Stop Shop
Fast commerce organizations create applications that let consumers order multiple items from one platform. It is identical to on-demand delivery, concentrating on micro to smaller amounts of entities transiting from food to stationery to medicines.
Why Is Qcommerce on the Rise?
Underneath are the reasons why a fast commerce landscape is adequate for businesses-
High Feasibility Factor
It is a little bit easier for food businesses to function online due to low-cost platforms nowadays.
The upfront investment to begin with in an online restaurant is truly low. If you have not paid thousands of dollars to own your food business website and mobile apps created.
Furthermore, delivery commerce lets such operators function alone via smart store management tools, and their reliance on handling brick-and-mortar locations decreased.
With time, you can make custom content, add CTAs, run promo campaigns and make maximum use of the online outreach aspect without overspending.
Time Optimized Order Deliveries
The previous years disturbed the business's typical functioning method, the owners were fast enough to alter their offerings. Thus, such business owners utilize the power of technology to evolve more focused on optimized deliveries.
In addition, quick commerce helped to shift moderate consumer behavior. Many sellers saw an increase in their grocery and food delivery orders because more and more people initiated to operate direct online order portals to meet their needs.
Meanwhile, firms evolved and focused on delivery optimization models where they complete orders by piling them as per availability in inventory. Those orders that are not available at the primary warehouse, are forwarded to the base that is nearer to the customer's location.
In other words, delivery commerce facilitates a frictionless business model where not only order completion time is at a record low but also has a higher customer retention range.
Multi Locational Order Fulfillment
Multi-location order fulfillment is one of the aspects of assisting businesses to extend their outreach to consumers. Through a quick commerce-enabled platform, consumers will enjoy placing food or general item orders 24×7 from anywhere in the world and even can connect with you via multiple delivery forwarding channels.
Sellers can track their inventory status via the back end to get rid of errors occurring. Inventory analytics has the ability to back up and monitor inventory data, location tracking, etc.
Moreover, the fast commerce enablement factor makes use of smartphone and social media connectivity. Multiple businesses have incorporated stores on their social media pages. In this manner, prospects do not have to divert to the brand's authorized websites to place orders. Instead, everything can be added to an online social media store page cart and bought instantly without paying additional time to fulfill the details. Effortless ordering is one feature of the quick commerce landscape.
Hypergrowth Enablement
Most businesses nowadays are equipped with geofencing technology supported by automated order processing. These two variants, alone, eliminate the participation of the human factor, since orders are automatically lined up, and their information is transmitted consequently to the individual vendors.
Also, websites that maintain a blog on the side, bank on value-driven content and insights that serve various audiences. If these content sets are answering questions that customers are exploring, they become interested in the services the business offers.
Most of the online traffic for value-driven content arrives via search engines and digital marketing, where the business exclusively maintains a focus on making value for potential customers.
How Does Qcommerce Works?
With the arrival of the pandemic, there was a significant disruption in supply chain operations. This has given rise to a new form of the eCommerce industry known as Qcommerce. For the uninitiated, it is a one-of-a-kind company strategy that accommodates logistical operations and doorstep grocery delivery within 10 to 30 minutes of ordering.
Urgency is a time-based concept that prompts us to act quickly.
Don't worry… Getting panic is not a solution!
The primary emphasis is on catering to micro and smaller amounts of light-weighted items ranging from everyday shopping demands to pharmaceutical needs. With consumers concentrating more on online buying behaviorism, the move from well-stocked huge warehouses to micro-warehouses located near potential clients has occurred.
So this is how quick commerce works. It is quite distinct from traditional eCommerce businesses—
Focus On High Demand Items Only
Ideally, holding an inventory of all sorts of products, Qcommerce startups only list the much-requested items on their apps. These possess main grocery items and additional products that customers order more often, if not daily.
This approach lessens warehouse and storage expenses and allows the business to lease compact spaces within towns, preferably of large warehouses beyond the cities.
Increased Efficiency Using Micro-warehouses
Qcommerce startups pursue the micro-warehouse approach where they select popular spaces in cities with elevated online existence and rent or buy micro-warehouses which they name dark stores or cloud stores.
These dark stores are fulfillment centers with SKU management strategies, located in the center of the city so that the delivery partners can grab items and deliver them within minutes.
This approach allows Qcommerce businesses to buy time and money expended on traveling to and from warehouses on the outskirts of cities.
Strategized Deliveries
The Qcommerce businesses employ or partner with delivery people based on exact routes. They even split zones within a city into various sorts by the number of deliveries to be completed.
These delivery partners are observed via GPS systems and offered incentives for efficient deliveries.
Moreover, such businesses give more than one delivery order to the delivery partner based on the order location and reach.
It prevents the backward and forward activity of the delivery person and lowers the time it carries to fulfill deliveries.
Delivery Pricing Model
The Qcommerce business model retains high costs because the last-mile delivery method comes as an added cost that the Qcommerce companies need to cover.
Consequently, most such startups set a nominal delivery fee to their consumers, which alters according to order value and distance from the dark storage.
Quick Commerce Models
Three quick commerce models are-
Vertically-integrated model- The marketplace acquires the order, completes it, and delivers it.
Delivery platform- This platform is used by the seller to get the order, but the items are cleared by the seller.
Direct-to-customer-The seller utilizes a platform to obtain the order and a 3PL method to accomplish it.
Market Growth of Players in Quick Commerce
There has been an expansion in the amount of money grown by delivery commerce in recent years and made substantial financial responsibilities to the industry.
Delivery Hero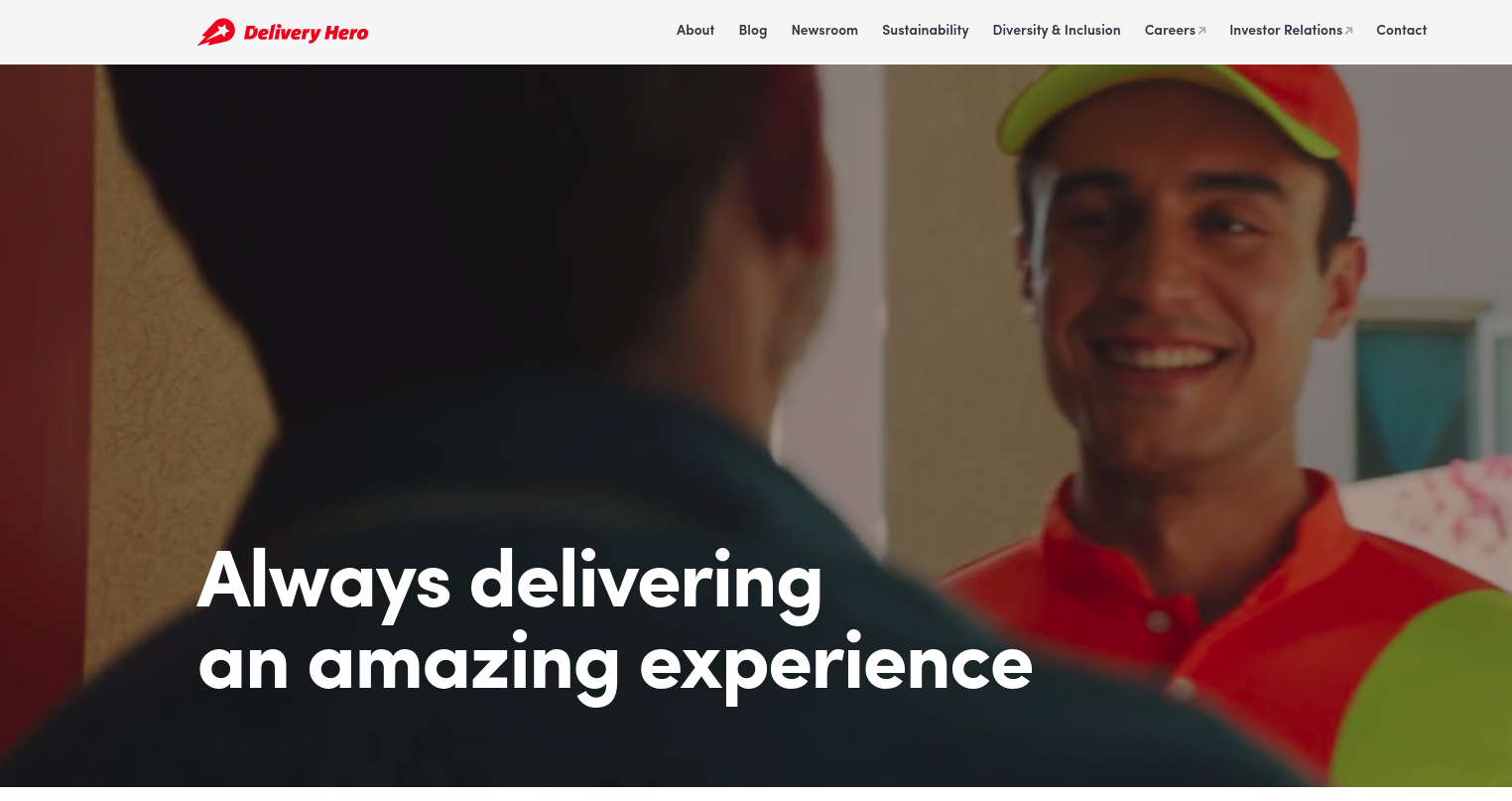 It is a worldwide online food-delivery business based in Berlin, Germany. Delivery Hero works in about 50 nations transiting four continents. They handle various diversity of local businesses fused by their shared goal of consistently delivering exceptional service with speed and convenience. Delivery Hero acquired EUR 9.6 billion in Gross Market Value in 2021, meaning a 39 percent growth each year.
DoorDash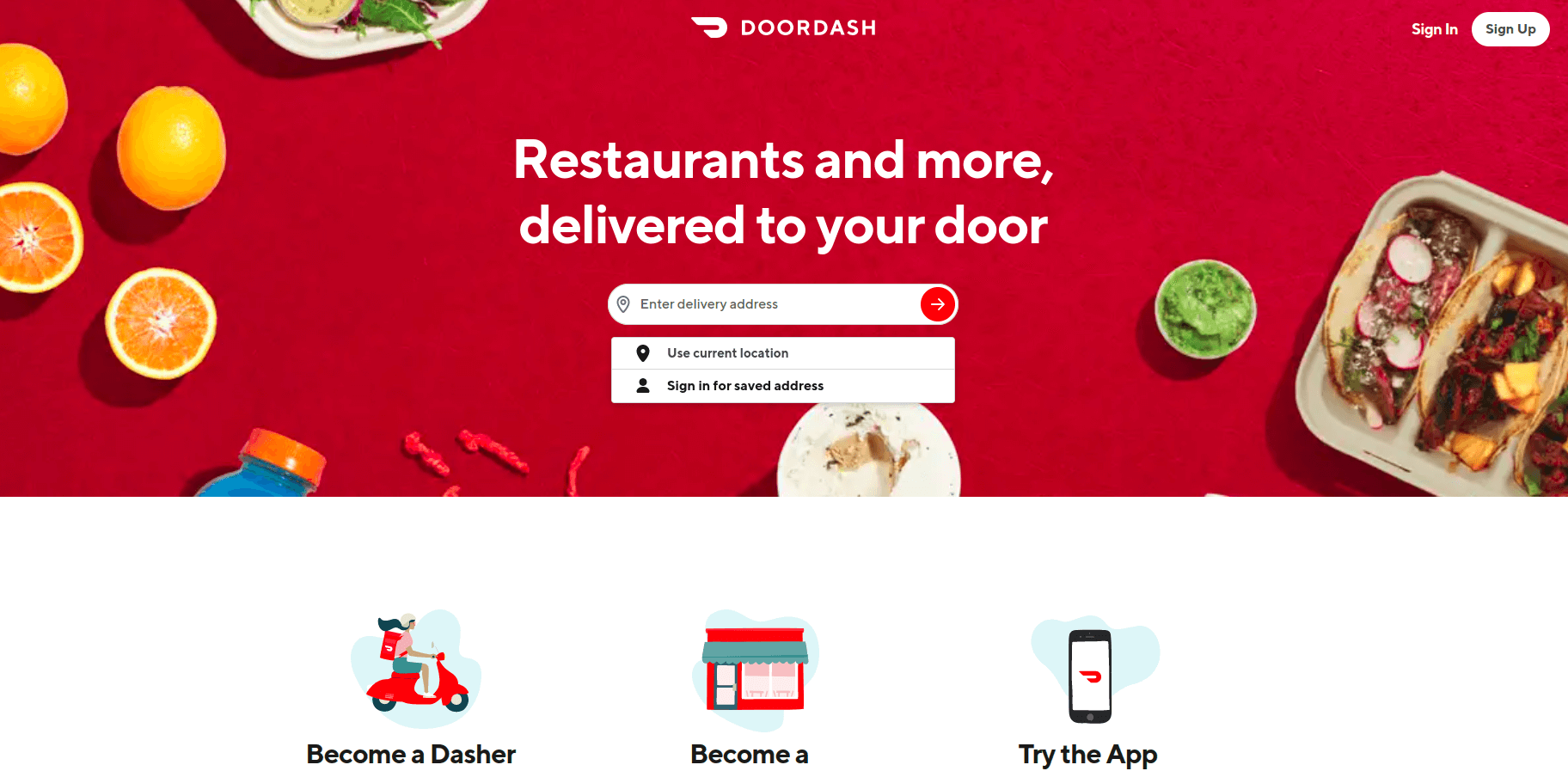 DoorDash, Inc. is a firm located in the United States that supplies an online meal order and delivery platform. It is a digital startup that connects people in the United States, Canada, Australia, Japan, and Germany with the best of their communities. They allow local companies to fulfill customer expectations for simplicity and convenience. DoorDash supplies a wide range of the community, with a bunch of eateries, pet shops, grocery and convenience stores, etc., at one click.
Getir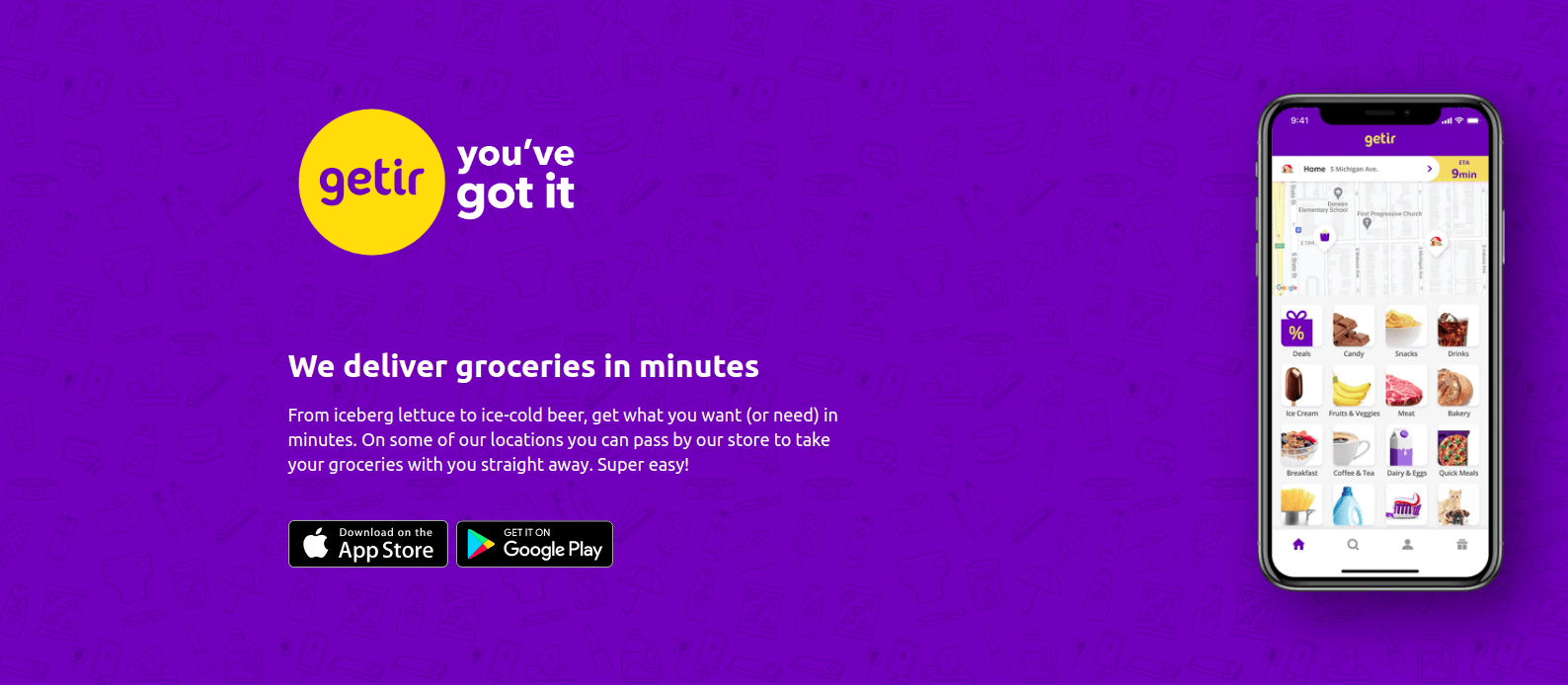 Getir is a platform for digital grocery delivery assistance that serves items in minutes. It complies with local warehousing owners, who eventually distribute the goods. Getir makes money by marketing groceries and other items at excessive rates via delivery or further costs. Customers may pick from around 1,500 sorts of things, and they will deliver them in minutes.
Glovo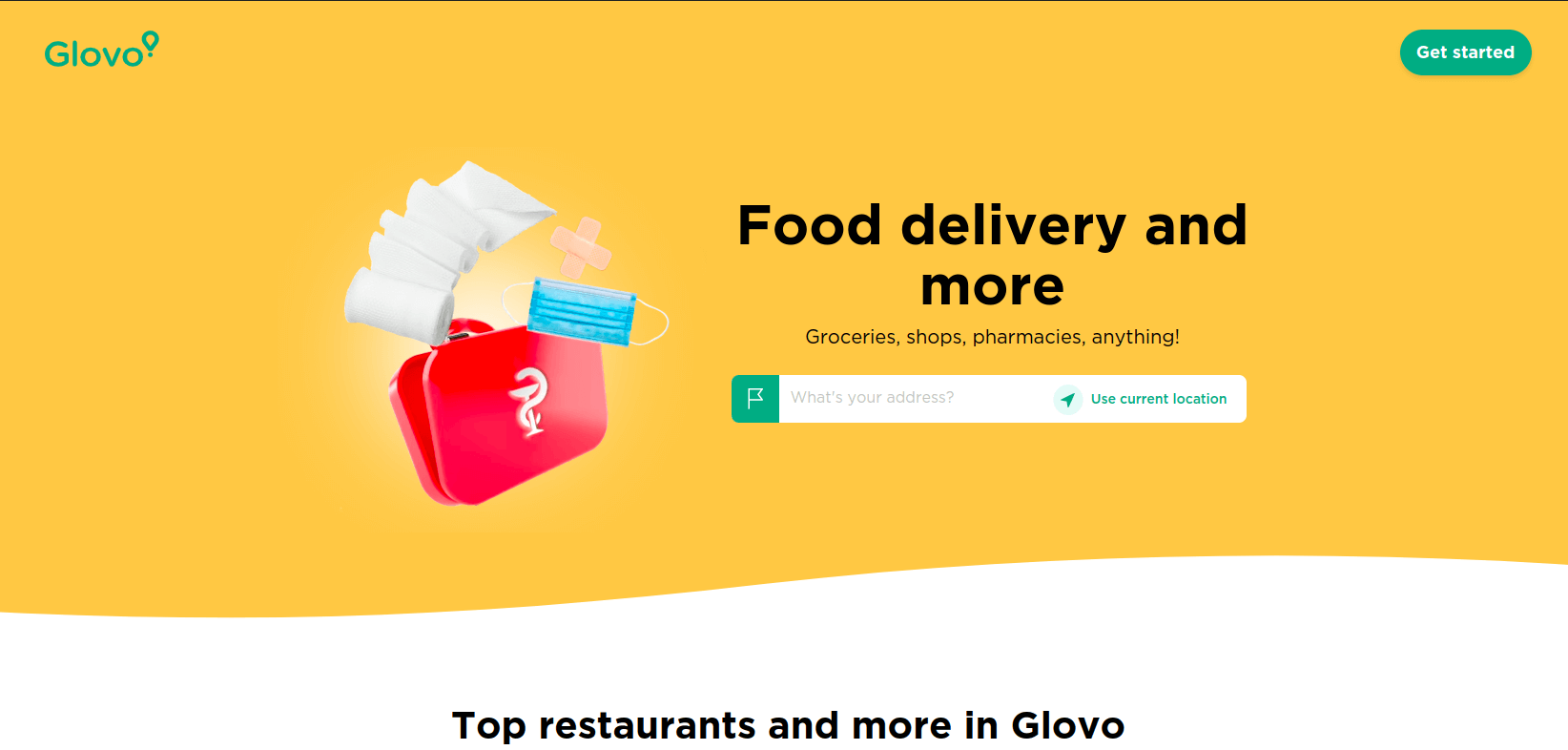 Glovo is an app that allows you to buy, manage, and transmit anything inside your city. It is thus accessible in around 200 cities and 26 countries worldwide. Glovo's 50,000 riders produce the commodities. It covers food goods like takeout and non-food things such as couriers, groceries, and medicines.
Gorillas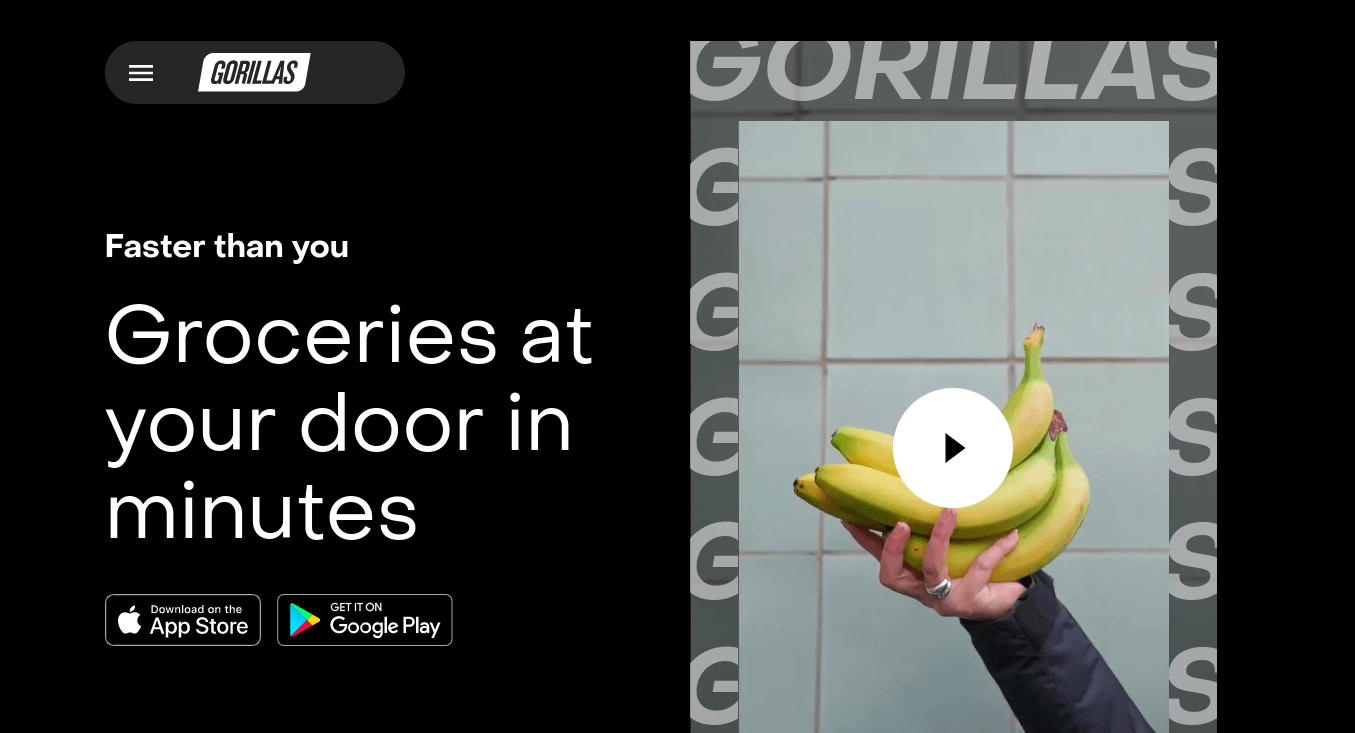 Gorillas are a built-on-demand food delivery service that swears to deliver goods within 10 minutes of purchasing via dark storefronts. It also permits customers to reserve and acquire supermarket supplies. In 2021, it was serving more than 55 cities. Customers can explore tons of items available for delivery via the website or mobile applications.
YemeksepetiBanabi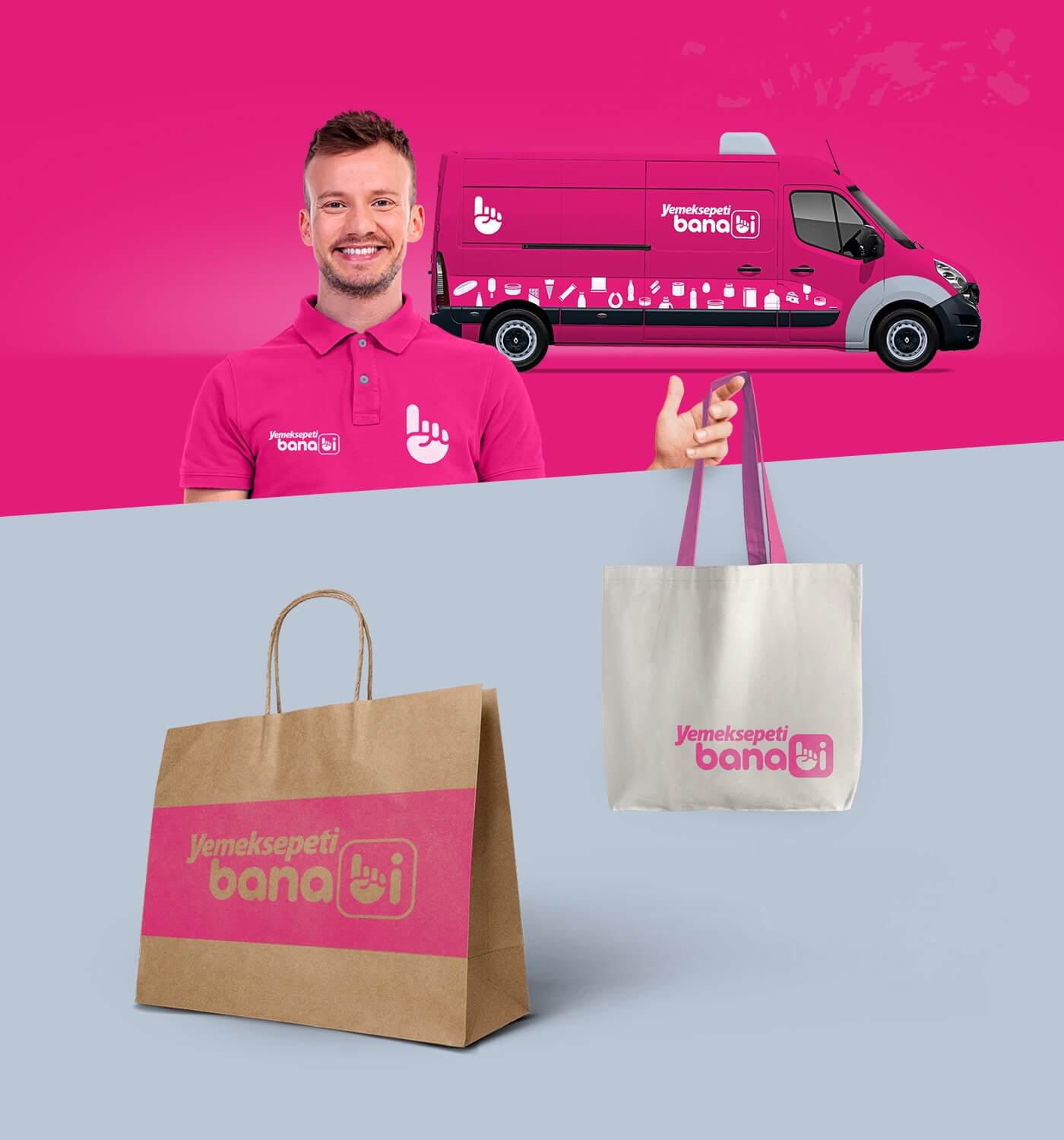 Yemeksepeti, Turkey's largest quick delivery startup, was begun in 2001 as the country's earliest online food delivery service. This online order platform lets customers place orders from their favored restaurants via the internet. It delivers items within 15 minutes using dark stores and other food deliveries.
Why Do You Consider Quick Commerce as Your Business Strategy?
There are certain strategies in which businesses can determine to regard quick delivery as their business strategy
Diversity
To enhance diversity for fast commerce stores, they need to understand how demand varies between demographics and different stores. As quick delivery implicates packed and fresh products, it is more crucial to have an outstanding diversity per store.
Data analytics will assist Qcommerce businesses, which products are often purchased in each store. It furthermore allows you to specify high-demand gaps in your opponent platforms. Diversity analytics can help determine changes in customer behavior over short and long-term demands.
The answer to growing sales is shaping inventory to fit the overlap between market possibility and customer interest. With diversity analytics, they can decide the perfect blend of products for their everyday inventory.
Pricing
Pricing details are available in quick delivery businesses, letting customers compare prices before driving purchase decisions. Before settling on a product, buyers actively stalk the best values on platforms over different Qcommerce delivery platforms.
Comprehension price insight can support quick delivery companies to enhance their pricing approach while staying competitive.
A competitive pricing approach does not signify that Qcommerce businesses have to slash prices. Ideally, it is regarding altering prices close to your opponents but not particularly affecting the bottom line. The competitive study equips real-time pricing updates, letting quick commerce platforms push sales by determining their pricing approach.
Delivery Time
Delivery time has evolved the revolutionary way in fast commerce, with platforms battling over shorter delivery spans. Unexpected aspects like precise delivery windows, last-minute consumer demands, and traffic blockage can cause devastation to your planning. Improving your delivery time can enhance operational efficiency via faster delivery, quick path planning, and supervising drivers.
For instance, eCommerce platforms like Amazon deliver same-day or next-day delivery to prime members with no additional fee on the lowest order criteria. The need of consumers who are not concerned about deals or lower wholesale costs is fast delivery.
Demand Forecasting
Qcommerce businesses can utilize documented data to forecast coming sales practices with demand forecasting. It assures that Qcommerce businesses can restrict wastage and that their inventory can serve a targeted market.
Demand forecasting even enables restocking based on real-time data. Also, companies can identify blockages and issues of wastage in the supply chain with a demand-driven strategy in place.
What Is the Expected Future of Qcommerce?
Qcommerce will evolve the criterion as a consequence of customer demands and expectations. The massive shift in the market provoked businesses to invent automation and delivery solutions as soon as possible. So, here are five predictions for the future of quick commerce:
A Complimentary Solution
The potentials of fast commerce and eCommerce remain to be determined, but the consent is that Qcommerce aids as an additional in place of a substitute. The vital predicament is that we have been waiting for this transformation for decades, and it's now happening. Thus, quitting ordinary traders completely unable to meet and fulfill the growing demands.
Extensive enterprises with immense frameworks and working are usually incompetent to attract consumers quickly. Although most Qcommerce businesses are platforms, they do not operate from dark storefronts and do not hold any merchandise, and rely on the stocks of superstore companies.
The Infrastructure Of Cities
Ridesharing appears to be impacting urban mobility. The number of vehicles increasing on the road raises the risk and commonness of jam-packed urban areas. Current motorways lack adequate infrastructure to manage entity delivery. Regional authorities think of forming congestion zones with escorting levies or limiting car entry into a few areas.
Anything On-Demand
Many Qcommerce startups concentrate on online grocery delivery. Regardless, they will expand further to fulfill almost everything for delivery. Measures have already been taken by the Glovo app in this manner, with the term groceries, stores, medicines, and anything welcoming to website users.
Technological Adoption Will Determine Who Wins
Qcommerce was formed from technologies and will resume growing with innovation. Multiple identical enterprises are presently operating in the area, vying for market share. The champions in the forthcoming years will be the ones who are majorly technically concerned with managerial significance.
Final Words
Qcommerce is a new concept that has created several opportunities in the commerce sector. Picking up a Qcommerce model is an excellent decision when keeping in mind and matching the present attitude.
Contact our team if you want to try the fast commerce business model and adopt market-fit methods in your present business. Let us put together a one-of-a-kind value proposition for your company and take it to the next level with us!