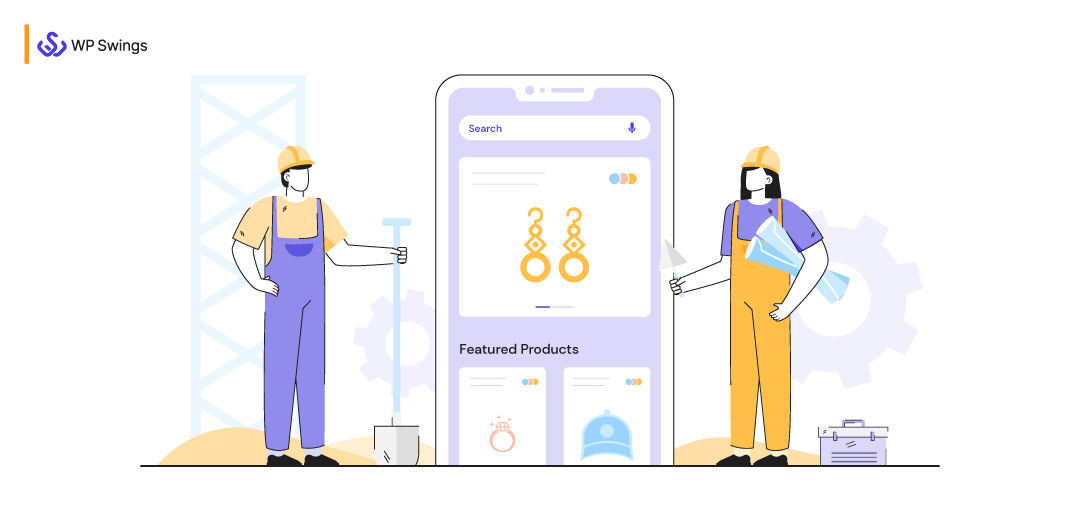 The right eCommerce tools can make or break your business. Hence you need the best tools for your online business. Whether the online business is start-up or a well-established, it requires innovative eCommerce tools to carry out specific tasks. With the ever-increasing competition for revenue generation, eCommerce brands are actively chasing customer satisfaction through high personalization.
The eCommerce businesses are moving fast towards trends and technology. eCommerce tools have high usability, success rate for store optimization, and researching new business ideas. It starts with keyword research tools, website builder tools, designing tools, process management tools, CRM tools, etc.
The best eCommerce tools can take your online store from bottom to top. Hence, choose your eCommerce toolkit wisely.
But the problem arises while choosing the tool. As, there are number of eCommerce tools available in the market. So, pick what?
Here, I will list out some of the best eCommerce tools for your business. eCommerce tools for small businesses may or may not work for enterprises. But, don't worry, we will cover all things. Soak up and read ahead.
eCommerce Toolkit List
The eCommerce toolkit helps in setting your online store website, increase sales, and generate more revenue. Also, it speeds up your business and consistently measures your success rate.
Each category of the following eCommerce tools provides extensive function. You can choose from so many of online business tools. That's why I have compiled this list of top eCommerce tools. Before trying any tool, make sure to find out what can worth your time, money and what cannot.
Market Research Tools
In 2020, eCommerce revenue in the United States was 431.6 billion US dollars. According to Statista's Digital Market Outlook, this revenue will reach 563.4 billion dollars by 2025.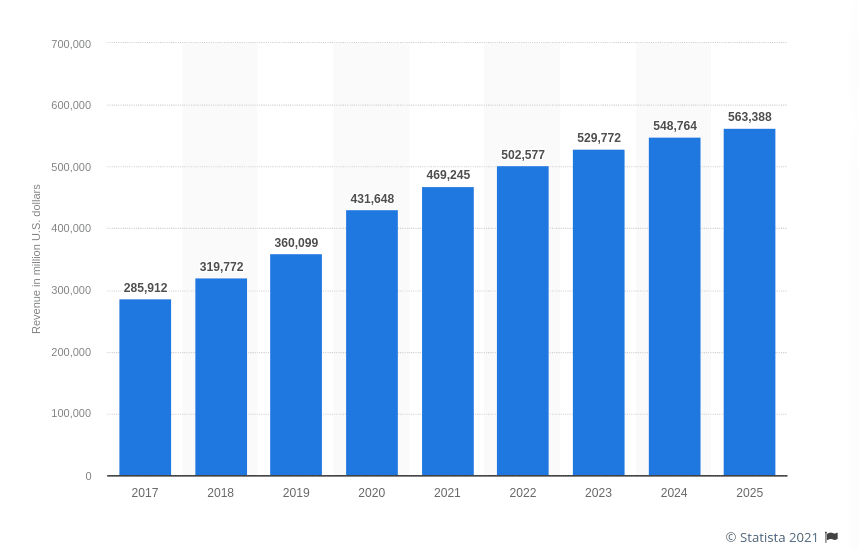 If you want to participate in the booming eCommerce revenue. Then, market research tools for understanding your product and service demands are the first in our eCommerce toolkit list.
1) Google Keyword Planner

The Google Keyword Planner tool is a free eCommerce research tool. It assists you in finding new keywords suggested for your products, website, and services. You can view estimated monthly searches and determine the cost for your ad to appear on a keyword. As a result, it makes easier organization of your keywords. This helps in developing new campaigns.
To begin, it is important to remember that while keyword planners can provide insights into keyword targeting, other factors determine campaign performance. For example- your bid, budget, product, and customer behavior. These can all impact the success of your campaigns. Use this eCommerce tool to become one of the most popular eCommerce stores.
2) Google Trends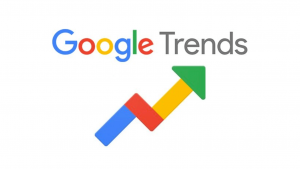 Explore data with Google Trends and get a clear understanding of users requirement. Google records trillions of searches every day. It offers information which is not provided by the standard Keyword Tool. You can get significant data trends in the eCommerce industry on relative keyword search volume, trends, geographic origination, and much more.
Also, get access to those topics and queries have been popular over a specific time. It is a handy tool for reviewing the company strategy success. Google Trends is an online tool that helps users visualize and discover trends in people's search behavior. Such as Google Search, News, Images, Shopping, and YouTube.
3) AnswerThePublic

AnswerThePublic is a free search listening tool for market, customer, and content research. I was personally impressed to see a whole lot of questions with just a single keyword. With the pro version, you get:
unlimited daily searches
alert to new suggestions
compare data over time
rganize your research data
4) Ubersuggest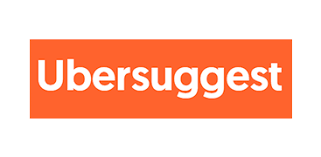 eCommerce tools are useless if you either use the wrong ones or don't know how to use the right ones. Visit Ubersuggest and type in your desired keyword(s) in the search bar. After that, press 'Enter'. Your keyword search results will appear. Pick a few and start writing. Or, if you don't have a time for this, then hire a content writer or service provider.
Additionally, it offers you keywords and content ideas. But, the drawback of this tool is that it allows you to perform only three searches per day. However, it only gives you the data of the top nine keywords with their volume, CPS, and SEO difficulty that you can export in a CSV file.
Competitors Research Tools
The keyword research tools give you insights about what is happening around in the eCommerce world. There are multiple free tools for online business. Some tools fit under eCommerce market research and act as an effective competitor analysis tool. They are essential part of the eCommerce toolkit.
5) Semrush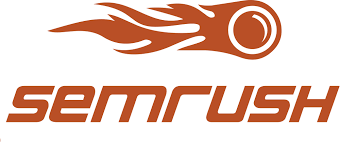 Semrush is an SEO tool that performs keyword research, tracks the keyword strategy, carries out competitor analysis, and runs an SEO audit of your blog. It looks for backlink opportunities. Also, this eCommerce tool can assist in PPC, SMM, PR, Content Marketing, Marketing Insights, and Campaign Management.
You can take the 14-days free trial. SEMrush offers three monthly subscription options: Pro for $119.95, Guru for $229.95, and Business starting at $449.95. All three are recurring subscriptions.
6) Ahrefs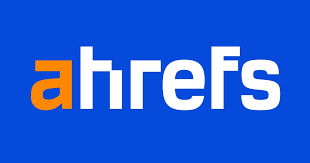 Ahrefs offers a complete SEO toolset which can be used a pro or beginner. It is one of the best research tools for eCommerce. With a seven-day trial for $7, you can surely give it a try. Ahrefs tool can be used for analyzing internal backlinks, monitor outbound links, and checkout rank history. Also, it can be used for getting total search traffic estimations and finding link prospects with content explorer, etc.
7) Mozbar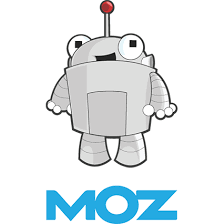 The MozBar provides at-a-glance SEO metrics for websites and the results in Google's search listings. A must-have when doing lots of competitive research. Available for Firefox and Chrome.
Moz Pro membership provides you a path to a broad type of custom keyword rankings SEO tools. Above all, the industry's leading SEO toolbar over 800,000+ users and climbing. MozBar gives you instant metrics while viewing any page or SERP.
8) AdWords

AdWords keeps changing its sign-up system. If you have an account and can check it out. The keyword planner can help. If it keeps telling you to add a credit card, use Keyword.io.
Shopping Cart Tools
Starting an eCommerce business is better when you know the right shopping cart tools. After your market research, you need to know the best online store builder. Next in our eCommerce toolkit, we will discuss platforms where you can build eCommerce stores.
9) WooCommerce

WooCommerce is one of the easiest online store builders supported by WordPress. This most popular eCommerce platform offers the smart options to extend themes and responsive designs, easy website management, advanced eCommerce functionality, and SEO.
WooCommerce is completely free. Although, you will need to purchase your own hosting if you are interested in premium plugins. It is our best-recommended eCommerce tool for online business.
Checkout The Complete Guide To Setup Your WooCommerce Store!
10) Magento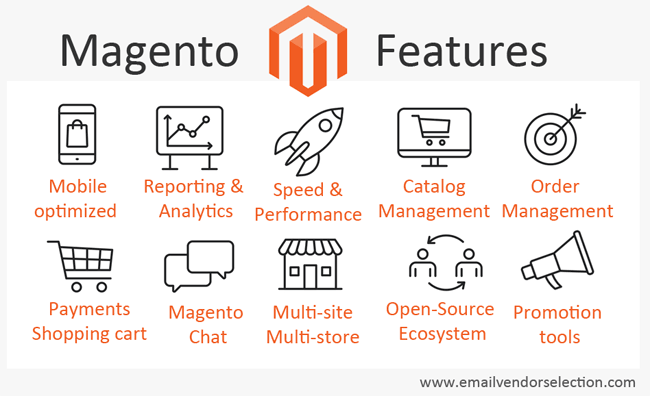 Magento is an advanced cloud business stage with an open-source ecosystem. It is adaptable for B2C, B2B, and mixture arrangements. Magento reaches out past the shopping basket for each shoppable experience, including email, portable, coming up, and commercial centers.
It is a fantastic alternative for stores with the skill and additionally spending plan to look after it. Yet, if we talk about amateurs, then it is risky.
For new users- eCommerce, WooCommerce (see beneath) is a vastly improved fit.
Above all, Magento can be coordinated with numerous installment portals. It can acknowledge installments through PayPal, Google, and Amazon. Frequently, your store can acknowledge installments from everywhere throughout the world.
11) Shopify

Shopify is a complete eCommerce game plan that empowers you to set up an online store to sell your items. It allows you to mastermind your things. Change your retail exterior, recognize Mastercard portions, track and respond to orders-all with several snaps of the mouse.
Is Shopify great? Numerous clients concede that it has a great plan, which is why they pick this eCommerce stage in any case. Also, there are a ton of formats that are accessible to clients.
When you develop the business, you can generally move to a more component-rich and flexible arrangement. However, it doesn't bode well to make a considerable interest in a shopping basket before you have a setup business.
It offers three different plans for its users, starting at $29 per month. Moreover, you can start a 14-day free trial anytime.
12) BigCommerce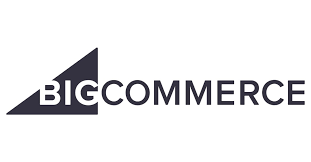 BigCommerce offers a simple user interface to add products and allows an easy credit payment process. It supports multiple payment options that encourage more sales. For instance- eBay integration, Amazon integration, Google Shopping integration, etc.
It supports WordPress integration and cross-channel commerce. BigCommerce is one unified eCommerce solution delivering a B2B2C shopping experience.
13) Squarespace
Squarespace is yet another website builder. Get started in three steps: create a website, explore tools (including blogging tools) you want to add, and market your business. Additionally, it has built-in SEO and analytics, mobile store editing, and custom templates that fit your business. Squarespace personal plan starts at $16 per month which goes up to $54 for the advance plan.
Top eCommerce Tools for Web Hosting
There are multiple hosting platforms that call themselves the best. Luckily, in our eCommerce toolkit, we have the best option for you- WPEngine. Web hosting for an eCommerce business is like the lifeline of your online store. It should support cloud hosting, offer CDN, security, and server reliability.
So now, let's dive into the hosting platforms in our eCommerce toolkit:
14) WPEngine
WPEngine is the #1 platform for WordPress hosting. It is secure, saves time, improves your website speed, and creates mobile-first approach websites in minutes. The support is dedicated. Any issue is resolved in no time. WP Engine is much more than worthy for hosting your WordPress pages. Even if you run a corporate site. Due to its excellent uptime, dependable customer service representatives, and marketplace versatility.
WPEngine pricing plans are:
Managed WordPress Plan starts @ $25
eCommerce Solutions starts @ $63
Advanced Solutions
Get Started With WPEngine Hosting Platform
Since you are here and deciding which hosting platform to choose. Stop here and check out the special offers WPEngine has to offer for WP Swings customers.
15) Other Hosting Platforms
GoDaddy has a pretty good U.S.-based technical support and cheap hosting provider. But, the user interface and control panels are less alluring and confusing for the user. Especially for the new ones.
HostGator gives a free first year of domain registration and SSL certificate. The oldest and biggest hosting provider in the industry offers an uptime of <99.93%. It's WordPress hosting starts monthly @ $5.95
Bluehost, WordPress recommended hosting offers 99.99% uptime and WordPress optimized hosting starting at $39.99 a month.
Security Tools
If you want to scale your online business, security is an essential factor. eCommerce involves regular transactions. Hence, the privacy of your customers' sensitive information, payment details becomes a priority. Firewalls, SSL certificates, biometrics, threat detection tools, etc. make your business cyber secure. The best security tools for eCommerce stores are as follows:
16) Sucuri Security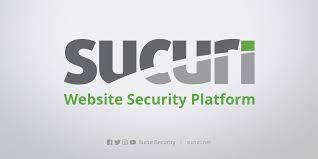 Sucuri is a complete globally recognized website known for security, protection & monitoring authority focussing on WordPress. Owned by GoDaddy, it is free for WordPress users. Improve your eCommerce store's security posture with auditing security activity, file integrity monitoring, remote malware removal, and security hardening. However, firewalls are supported in it's premium version.
17) McAfee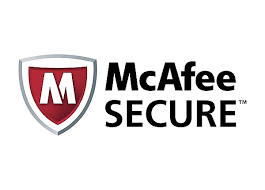 McAfee Secure is a well-known brand in the security industry. They provide trusted security to Shopify merchants. It helps merchants and customers to build trust by automatically scanning stores for data breaches, malware, and malicious activity. In fact, McAfee Secure displays safety checkmarks to inform customers about the security of each page.
18) Jetpack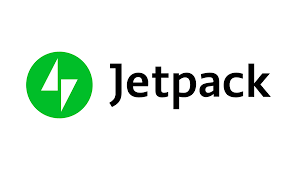 Trusted by 5 Million users, Jetpack can be used for WordPress security, backups, speed, and growth. It is highly trusted and recommended for WooCommerce. With Jetpack security, you can focus on your eCommerce store. It is an easy-to-use, all-in-one WordPress site security solution that includes auto real-time backups and easy restores, malware scans, and spam protection.
19) WPScan

WPScan is a WordPress security scanner that detects vulnerabilities in your eCommerce store beforehand. It makes use of its own hand-curated WPScan WordPress Vulnerability Database. It also looks for other security issues that do not necessitate the use of an API token.
Secure And Protect Your WordPress Website!
Project Management Tools
With updates and refinement in processes, the eCommerce business becomes too vast to manage alone. If you have a team working behind your successful eCommerce store, you should go for project management software. A project management tool allows you create a task hierarchy for efficient and effective management.
It allows you to specify sequential actions and interdependent tasks. As a result, the team's job becomes easier to complete. It can be any minor task you decide to complete within a specific time.
20) ClickUp
ClickUp is one of the best process management tools. Clickup is also one of best choice of our WP Swings team. So, here I am vouching for its practicality. It offers complete customization (colors, modes, custom layouts, hotkeys & shortcuts, assignees, statuses, etc.).
It provides:
Real-time editing.
Create tasks ( divide them into subtasks, estimate & track time).
15+ powerful views.
Creates documents and quick notes.
Integrates with Zoom, Time doctor, Zendesk, Slack, Gmail, etc
21) Monday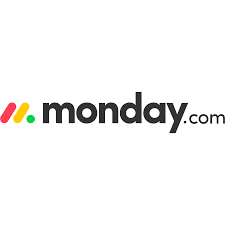 Monday allows management of leads, processes, content calendar, and projects. You can set it up within minutes and save time through automation. Integrate Monday with your existing tools like Zoom, Outlook, LinkedIn, Adobe Creative Cloud, Slack, etc. Visualize your entire project with Gantt charts. Find a detailed dashboard and team workload.
22) TeamWork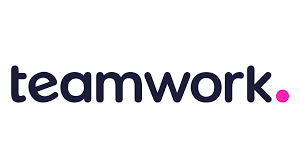 Teamwork is a platform focused on client work. It has several time-saving and collaboration-enhancing features that help to make project management faster and more efficient. If you have a small business eCommerce website, you can try its free version for starters. For every other plan, they offer a 30-day free trial.
Customer Management Tools
eCommerce is all about managing customers online. With an increase in sales and customer base, you start getting great feedback and suggestions too. In that case, customer management tools come handy as an eCommerce toolkit essential.
23) HubSpot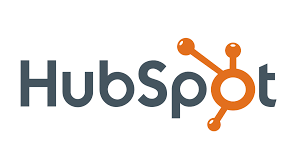 HubSpot is a market leader in CRM software which has made it easier for teams to manage their work. In its Sales, Marketing, and Service CRM, HubSpot provides some decent free options. You will be provided full assistance to set up and run the CRM. Such as training resources, learning guides, and an online library. Templates for marketing plans, invoices, and even email signatures are available in the free version.
If you own a small business and don't want to invest in CRM. Then, the accessible version of HubSpot's client management tools is ideal. Furthermore, we all know that HubSpot has one of the most extensive online training library. So you can also take advantage of that.
You can also integrate it with WooCommerce, and Google Calendar. Few other resources are available to manage the things at one place.
24) Mautic

Mautic is a powerful open-source marketing software. It provides you the most significant level of integration and deep audience intelligence.
Most importantly, it can take actions and automate them based on your visitors/customers behavior. It enables you to make more meaningful connections with your customers interacting with your website.
25) Zendesk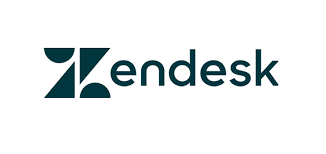 Zendesk acts as a central container for all of your clients' service issues. It is highly customized. Create automated replies to common queries and allocate distinct points to specific agent. Track the entire history of customer-merchant communication. Their product and support are awe-inspiring.
Sales Booster Tools
In case you are a WooCommerce store owner. If you want to boost your sales and increase revenue. Then, you should consider using these best sales booster plugins for WooCommerce mentioned in our eCommerce toolkit:
26) Points And Rewards for WoCommerce
Happy customers return for repeated purchases. But when you create loyalty programs, the customers increase their average order value too. The Points and Rewards for WooCommerce allows you to offer points on product purchase, cart total, referrals, and on customers' birthdays. Improve sales and traffic with a loyalty rewards system.
27) Ultimate Gift Card for WooCommerce
Gift cards are the ultimate sales boosters. Ultimate Gift Card for WooCommerce assists merchants in creating, selling, and managing gift cards on their WooCommerce store. Admins can customize gift card templates, send gift card coupon codes such as QRCode/BARCode. Create reusable gift certificates and send balance notifications to customers using this gift cards plugin.
28) WooCommerce Upsell Order Bump Pro
On the checkout page, WooCommerce Upsell Order Bump Offer displays pre-purchase offers. Customers can add this offer to an existing order by simply checking a box on the checkout page. Admin can show discounted order bump offers for relevant target products. By selecting simple, variable, or subscription products and categories. It also includes three customizable templates to assist merchants in creating responsive offer designs.
29) Subscriptions & Membership Plugins
WooCommerce Subscriptions Pro and Membership for WooCommerce Pro allows eCommerce store owners to collect recurring revenue with creating an exclusive customer community. Offer free shipping and particular product discounts along with offering free trials and payment proration functions.
30) WooCommerce One Click Upsell Funnel Pro
WooCommerce One Click Upsell Funnel Pro enables merchants to create a post-purchase offer that users can purchase with a single click without re-entering payment information. Create product-specific offer pages, and accept secure payments through widely accepted payment gateways. Use pre-defined offer templates. It also works with major page builders, allowing you to create custom and responsive upselling pages.
31) Wallet System for WooCommerce:
The Wallet System for WooCommerce plugin is a digital wallet. It enables the merchant to incorporate a digital wallet system into their WooCommerce store. The wallet system allows customers to conduct eCommerce transactions.
Customers can fund their WooCommerce wallets using any of the available payment methods. You can also view a list of transactions made with the wallet money. The merchant has access to the customers' wallets and can change the amount in the wallet.
The use of the WooCommerce Wallet System will improve the overall user experience. Customers will be able to make transitions without entering their transaction details each time. This will speed up the checkout process.
Content Marketing Tools
Business blogging is no longer a new term. Every business understands the role of content marketing for eCommerce stores. Therefore, content marketing extensions are counted important in our list of eCommerce tools.
32) Google Docs & Google Sheets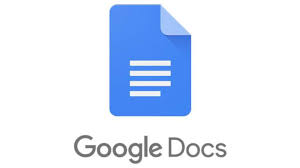 Google Docs is a free online application for creating, editing, storing documents, and spreadsheets. You can also use Google Sheets to make a to-do list. Even with a simple list, you'll always have a good idea of what you need to do.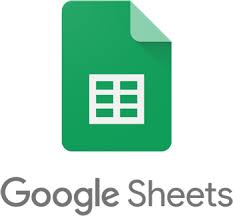 Google Sheets has proven to be one of the simplest and most efficient ways to record data, track changes, and collaborate with others. Similarly, Google Doc lets you choose a template, supports voice typing, and offline editing. You can choose from a variety of available fonts.
33) Grammarly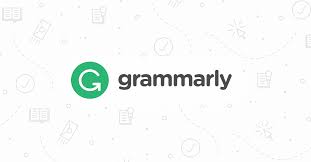 Grammarly is a free grammar checker tool that eliminates faults in your writing and suggests improvements. With premium version, get plagiarism checks, writing enhancement, goals of writing, clarity, style guide, and expert writing help.
34) Headline Analyzer
Headline Analyzer is a super-fun tool for making more compelling messages. Instantly, you plug in your blog headline or Facebook post title. It tells you (roughly) how engaging and exciting it is.
35) Canva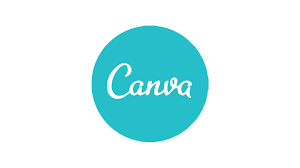 Canva is an excellent and free graphic design tool. While you're not going to turn out the kind of stuff that wins awards, you will make lovely things that don't embarrass your family and friends.
Whether you're creating marketing materials for your brand or your company, you'll want to keep in mind how important it is to maintain brand consistency across all of your external documentation.
You can reinforce your brand's look and feel by using the same fonts, color palettes, and photo filters. Canva makes this even easier to do. Additionally, choose any free Google fonts in Canva. Apply the hex codes for your brand in color wheel selector. Then, apply the same photo filters across all of your images using the unique identifier from filter menu.
Canva is an intuitive drag-and-drop graphic design and video editing tool. It allows you to design and publish anything. Above all, users of Canva can choose from thousands of design layouts for any project. Such as presentations, social media videos, posters, flyers, invitations, and much more. No way I could exclude it from the eCommerce toolkit.
36) Filmora

Wondershare Filmora's key features include 4K editing support, GIF support, noise removal, color tuning, an advanced text editor, an audio mixer, video stabilization, scene detection, and an audio equalizer. Users can edit and export videos with a resolution of up to 4K. Thanks to the 4K editing support feature. It is one of the best free video editing tools.
37) Slack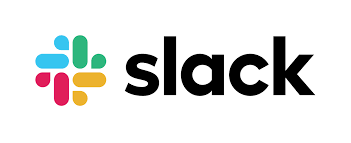 Slack is a collaboration platform where you and your team can collaborate to complete tasks. Additionally, it has covered everything for you from project kickoffs to budget discussions and everything in between.
Replace email, text messaging, and instant messaging for your team. Consolidate all communication methods into a single app. By centralizing all of your work communication, you can stay on the same page and make faster decisions for your eCommerce store.
Email Marketing Tools
Email marketing helps to increase user engagement, customer loyalty, and announce the best deals for the best customers. It takes personalization one step ahead. It covers both existing customers and targets prospects.
Therefore, the eCommerce toolkit remains incomplete without efficient eCommerce email marketing tools. As we move ahead with the top eCommerce tools. Now, it is the turn of email marketing tools for eCommerce businesses.
38) Mailchimp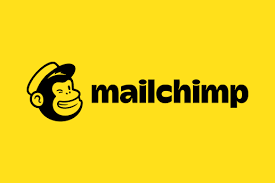 In the last few years, Mailchimp has evolved from a simple newsletter platform to a full-fledged marketing organization. While the service has already integrated with several eCommerce sites, it is now launching its online stores for small and medium-sized businesses, and  appointment booking service.
Mailchimp keeps your customers engaged while you grow your business. Stand out with beautiful automated curated emails to catch the users attention. It gives you detailed information about open and click rates.
39) Omnisend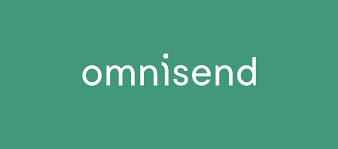 Omnisend is a universal marketing automation platform that includes SMS, push notifications, WhatsApp, pop-ups, segmentation, dynamic Facebook and Google ad integrations in addition to email. It is a proper all-in-one marketing automation solution.
Inter-channel communication is a significant advantage of having all the solutions under one roof. With Omnisend, you can create campaigns that send notifications across multiple channels. Ensuring that they are delivered on time and improve the customer experience.
40) GetResponse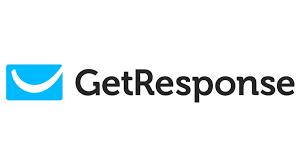 GetResponse is a full-service email marketing platform that helps businesses increase sales and subscriber engagement through comprehensive marketing campaigns. Users can create a newsletter without prior coding knowledge. GetResponse's email-drafting section includes templates for creating beautiful emails and free images. In order to reduce the graphics-related costs.
The key feature of this eCommerce email marketing tool includes marketing automation, landing page builder, comprehensive reposting, and webinar integration. GetResponse's monthly pricing is divided into four tiers. Customers can take advantage of a 30-day free trial.
eCommerce Conversion Rate Optimization Tools
eCommerce website tools involve a necessary action, Conversion Rate Optimization. Selling online has become easier than ever. How do you know that the number of users visiting your store equals to the number of purchases? Or is it less or more?
CRO involves the determination of conversion rate on your eCommerce store, number of new customers, and lead goal. The popular method to determine CRO are multivariate testing and A/B testing. Here are some eCommerce tools that will help you in CRO.
41) Hotjar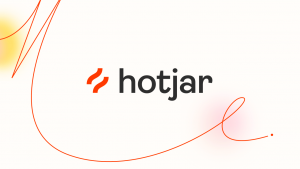 Hotjar is a powerful tool for uncovering your users' online behavior and voice. Hotjar provides the 'big picture' of how to improve your site's user experience and performance/conversion rates by combining both Analysis and Feedback tools.
42) Full Story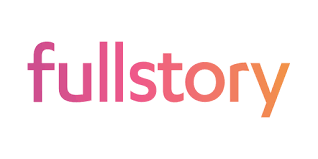 FullStory is a web-based digital intelligence system which aids in the optimization of the client experience. It allows users to track and monitor each customer's activity. Everything, from mouse clicks to page transitions, is automatically indexed. The indexed information is available to the entire team and can be used to drive business decisions.
43) Crazy Egg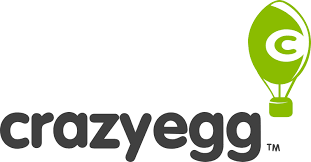 Crazy Egg captures a screenshot from a given URL, collects all clicks on that page, and overlays a heat map on top of the screenshot. Every measured mouse click adds valuable data to that single click. Such as the referrer, country, device type, and so on. They also provide maps other than heat maps, such as scroll, confetti, and overlay maps.
Crazy Egg A/B Testing is a straightforward tool without a complicated setup. Simply select an element to test ideas and begin testing! Experiment with different sales copy, headlines, and product descriptions to see which one converts the best.
44) Optimizely

To validate conversion rate optimization efforts, Optimizely helps you create and run A/B tests on websites. You can use the service's dynamic or basic features to create a variety of Optimizely experiments for your web pages.
Transform digital experience creation with the Optimizely Digital Experience Platform. It is an open and extensible platform that provides a consistent foundation behind every digital touchpoint.
45) Visual Website Optimizer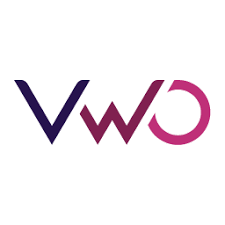 The only connected platform that allows you to optimize the entire audience journey is- VWO Experience Optimization Platform. Discover insights, create an experimentation roadmap, test ideas, and engage visitors from a single platform. Increase the effectiveness of your teams by allowing them to collaborate in a single location rather than getting lost in multiple systems.
Social Media Management Tools
Using social media to market an eCommerce store is known as social media marketing. eCommerce stores can use social media to increase brand awareness, attract online followers and customers, and generate online sales. Additionally, industries also use social media to promote their brand, profile, and products.
Get Tips For Building Your Brand Through Social Media Platforms
You're bestowed with an easily modifiable copy in a drag-and-drop web editor. No HTML, No CSS, No uploading files. Impressively simple.
46) Buffer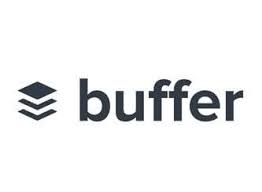 Buffer is a low-cost social media scheduling and tracking service. You can simply use it to connect all your eCommerce store's social media accounts and schedule posts ahead of time. It also makes posting on all social media platforms at the same time a breeze. As the best social media management tools, Hootsuite and Buffer remain at the top of the market.
Buffer maintains its lead in the "ease-of-use" category. It is a sleek product with a simple interface. Pablo, an easy-to-use graphic creation tool, also shines. The 'Analyze' feature of Buffer, offers analytics and data on Instagram stories. Additionally, this social media tracking tool creates reports and recommends strategies to grow reach, sales, and engagements.
47) Hootsuite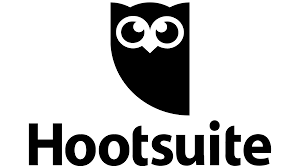 Hootsuite is a powerful tool that has gained significant functionality. Such as team management and collaboration functions, content approvals, and the ability to integrate with other third-party apps and devices.
Hootsuite's free plan is still available, but its functionality is limited. Most users require a paid subscription to get the most out of Hootsuite. It offers 30-day free trials for all its plans.
48) Social Mention

Social Mention is an easy-to-use social media search tool that consolidates user-generated content from across the internet into a single stream of data. It is a social media monitoring tool that lets you track and measure what word is spreading about your brand around the world in real-time. As a result, you can predict the future performance of your marketing campaigns and analyze them for increasing sales.
Analytics Tools
Analytics enables eCommerce businesses to use data for improving their bottom lines. Organizations can recognize consumer behavior, anticipate future occurrences, and discover insights to build mutually beneficial relationships by connecting data to action. Let us discover the best analytics software for eCommerce:
49) Google Analytics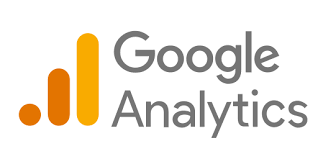 Google Analytics is divided into:
Gathering of people: Who visits your site
Securing: How they are getting to your site
Conduct: What are they doing on your site
Transformations: Have they finished what you needed them to
Each of these is valuable for some reason. There are four general business advantages of Google examination, they are:
Advertising effort streamlining
Target gathering of people recognizable proof
Spending portion
50) Kissmetrics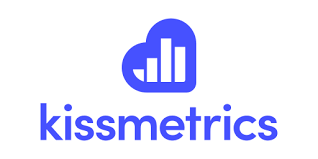 Kissmetrics is ideal for eCommerce product and marketing teams. Because it provides the data you need to optimize your checkout funnel, convert more visitors into loyalists, and increase your customers' lifetime value. With this eCommerce analytics tool you can easily track and review total sales and revenue, average revenue per person, site searches, cart to purchase conversion rate, and new visitors.
51) Adobe Analytics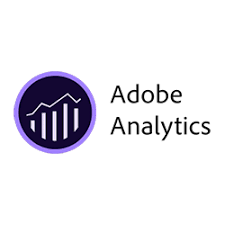 Adobe allows you to combine and analyze data from any point along the customer journey. You will also get versatile reporting, predictive intelligence, and other benefits. Additionally, it offers multi-channel data collection that maps your business goals with its unique processing rules.
You can also use an added analysis dimension like CRM with Adobe. Overall, the advanced calculated metrics and segmentation, cross-device analytics, and many other features turn insights into actions.
Miscellaneous Tools
There are so many tools available for an eCommerce site that can be useful for miscellaneous purposes. Some act as a supplement to eCommerce tracking tools. Additionally, some tools help in maintaining remote communication. Last but not least, here are some tools for online business:
52) Zapier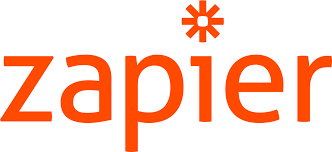 What exactly is Zapier? Zapier allows the integration of two or more apps for repetitive tasks. It assigns tasks to those apps and automates the necessary actions. Zapier's primary goal is to help its customers save time in their digital endeavors. Zapier integrates over 1500 apps and can connect to any of them.
Compile Your eCommerce Toolkit
eCommerce site tools reduce your manual work and save time spent on repetitive tasks. Well, we have listed for you a complete toolbox for your eCommerce business site. This eCommerce toolkit is a complete solution for your online store.
If you would like to outsource your work, here is a list of top eCommerce development companies, according to DesignRush.
You can use any of the mentioned free eCommerce tools. But, it depends on what suits best for your business. What eCommerce development tools do you think should be added to this list? Let me know in the comments what you expect in eCommerce trends 2022! Stay Updated!