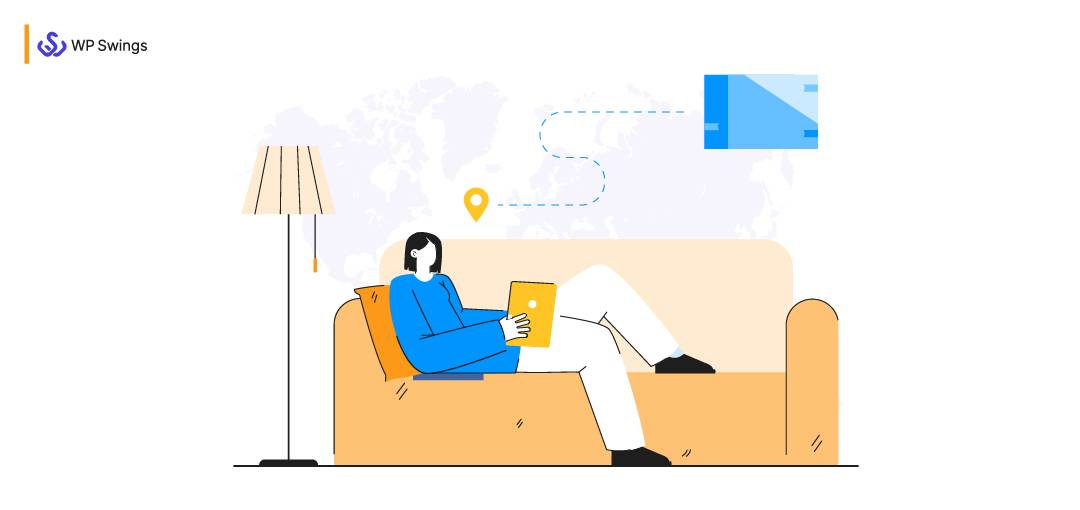 The journey of knowing what you will have in front of your eyes- Order tracking process. Online shopping isn't easy and so is the order tracking process. Half work done is half work still left. The journey from manufacturer to a customer is long enough to wait for the delivery.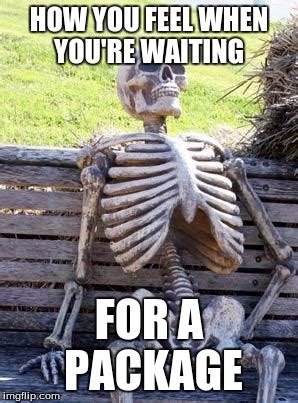 The eCommerce order fulfillment process is a satisfying movement. Everyone check the device many times to know the exact order location. According to Tracktor, customers check their order tracking page at an average of 3.5 times per order. I believe it entirely because I do it too.
But, is the order tracking process stressful for the store owners too? Yes, it is. Here, we will discuss everything regarding it. Such as tracking orders list, order management, order view, order tracking system, and order actions.
In This Article
After reading this blog, you will understand the direct relationship between the customer order frequency and order tracking process:
The buyer's shopping experience is the central focus of every eCommerce business owner. Buyers prioritize shopping experience above everything. Thus, it has become a defining factor for every eCommerce business. So, you can improve their shopping experience by enabling them to track their orders at every stage. Shopping experiences are brand differentiators. So is the eCommerce order tracking process.
What Is An eCommerce Order Tracking Process?
Order tracking notifies the store owners and product buyers about the order's current status. The eCommerce shipping tracking process keeps everyone on the same table. It removes chaos between the buyer and seller.
It informs customers and website owners about the order status from scratch to end. Mainly, the eCommerce order status has five stages:
The Five Stages of eCommerce Order Tracking Process:

Order Received: Customer places the order from your eCommerce store. Purchased order is confirmed and sent to the vendor (if customizations applied).
In-Progress/Processing: Seller begins the manufacturing and packing process.
Shipped: Seller sends the customer order (mostly using a shipping service) to the provided address.
Delivered: The order package is dropped at the final destination successfully at the customer address.
Completed: Delivery person marks the order status as completed after all the formalities are done. However, this procedure may differ. It may depend upon the nature of the business and store owner preferences.
Customers can track whether their purchased product has been shipped from the warehouse or not. They will know the most expected delivery dates and timing. In order to ensure their presence on its arrival. Actually, the order delivery process depends on the store owner's choices and preferences. The better the eCommerce order tracking system of the store owner, the more satisfied customers are.
According to FYI, 38% of the online shoppers abandon their order if the delivery takes longer than a week. This compares to 16% who abandon their order if delivery takes 6-7 days. 15% who abandon their order if delivery takes 4-5 days. Just 8% who abandon their order if delivery takes 3 days or fewer.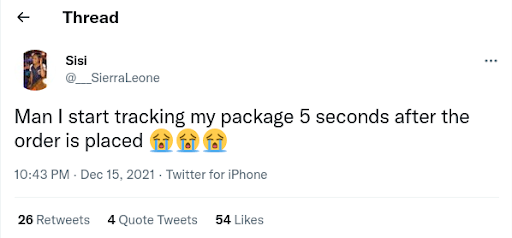 Impatient to get the order!
So, let's see the benefits of eCommerce order fulfillment tracking for customers and business owners.
Benefits Of Online Order Tracking For Buyers & Store Owners
eCommerce order tracking is an essential part of customer experience. Additionally, it boosts your:
Customer Lifetime Value, Retention And Loyalty
Brand Equity, Referrals, Revenue And Growth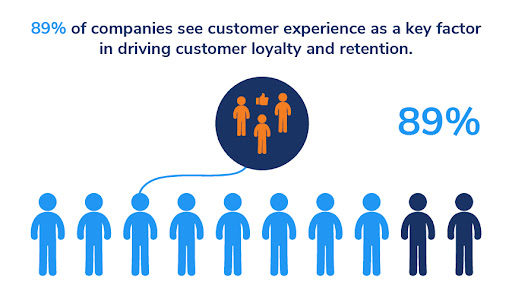 Order tracking keeps me updated with my product location. It helps me to get my order at expected delivery time. So, I don't have to worry about my order. I never receive it unexpectedly. The order tracking process helps customers identify their orders. It provides benefits to eCommerce marketers in gaining genuine business leads.
Speed Up Your Business With The Best WooCommerce Plugins
Why Does Order Tracking Matters So Much For The Buyers?
Online shopping involves the facade of HD pictures. However, customers want to receive the product in their expected condition. So, they track their order around three times a day!
The top order tracking process benefits from the customers POV:
Easy to track and manage order status.
Streamlines the process and removes complexities.
Customers don't need to put effort into monitoring their orders.
Gives satisfaction and assurance. Customers don't require to call and wait for responses from support members.
But, why do people order food from Uber Eats, Doordash, or Grubhub often? Because they provide least problematic, fast delivery with transparent delivery charges. This point lies in every industry. One in every four customers is willing to pay up to 10% more for excellent customer service.
Why Do Store Owners Use eCommerce Tracking Systems? Benefits POV Store Owners
An order tracking system for eCommerce store owners allows to track all the online orders. It helps store owners notify their customers about their status at any time. This system incorporates shipment tracking, estimated delivery dates, and frequent updates on the order location.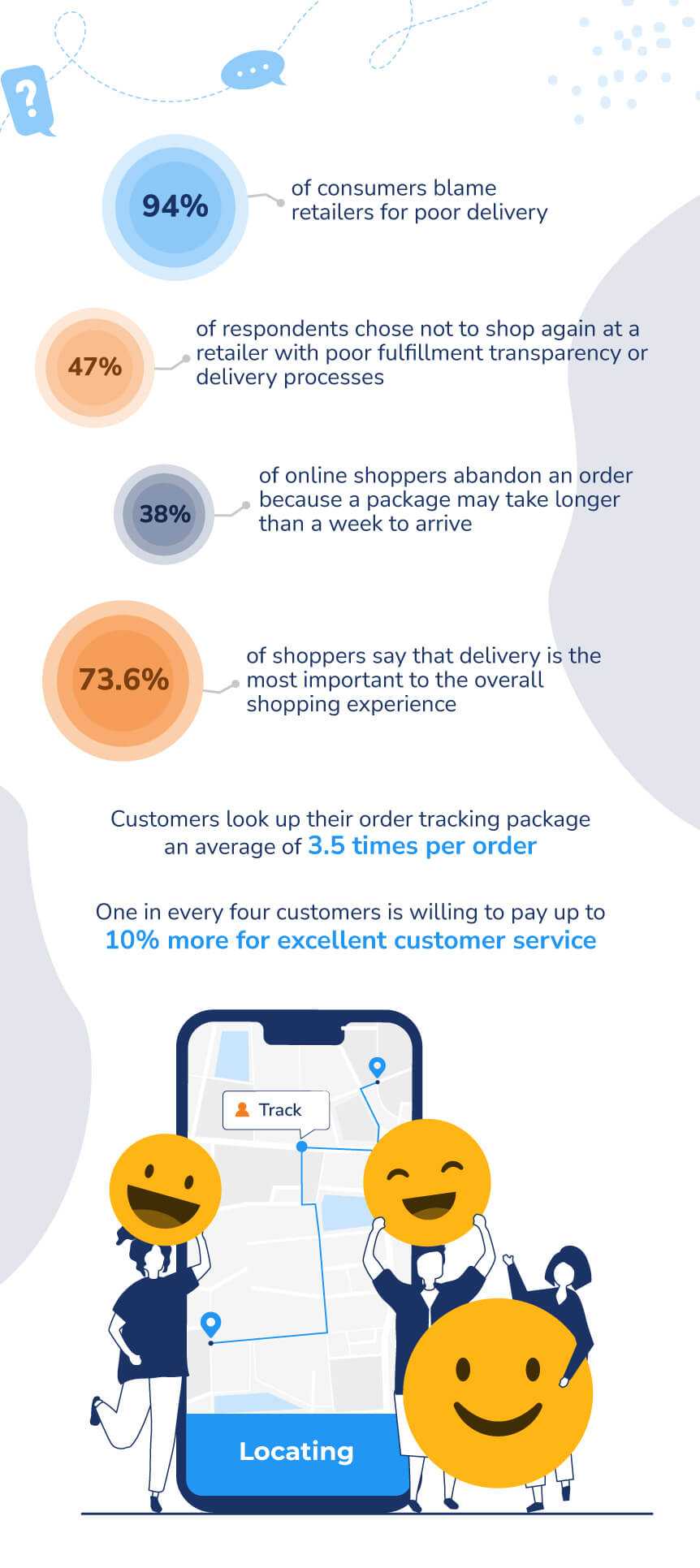 Saves your support time and money. As, you don't have to answer your customers order status-related issues personally.
Builds customer's trust in your business.
Keeps you updated with your customer's current order status.
Increases the purchase frequency of customer's.
Helps in achieving your customers' expectations.
Saves time and paperwork.
I said paperwork. Do you know why? Well, earlier, automation wasn't present everywhere. People had to engage themselves in several manual activities at the same time. This consumes manual time, energy, and lots of paperwork. Everything was so complicated and complex.  Simple process used to take long hours. Just like bookkeeping, accounting, and long before accounting software.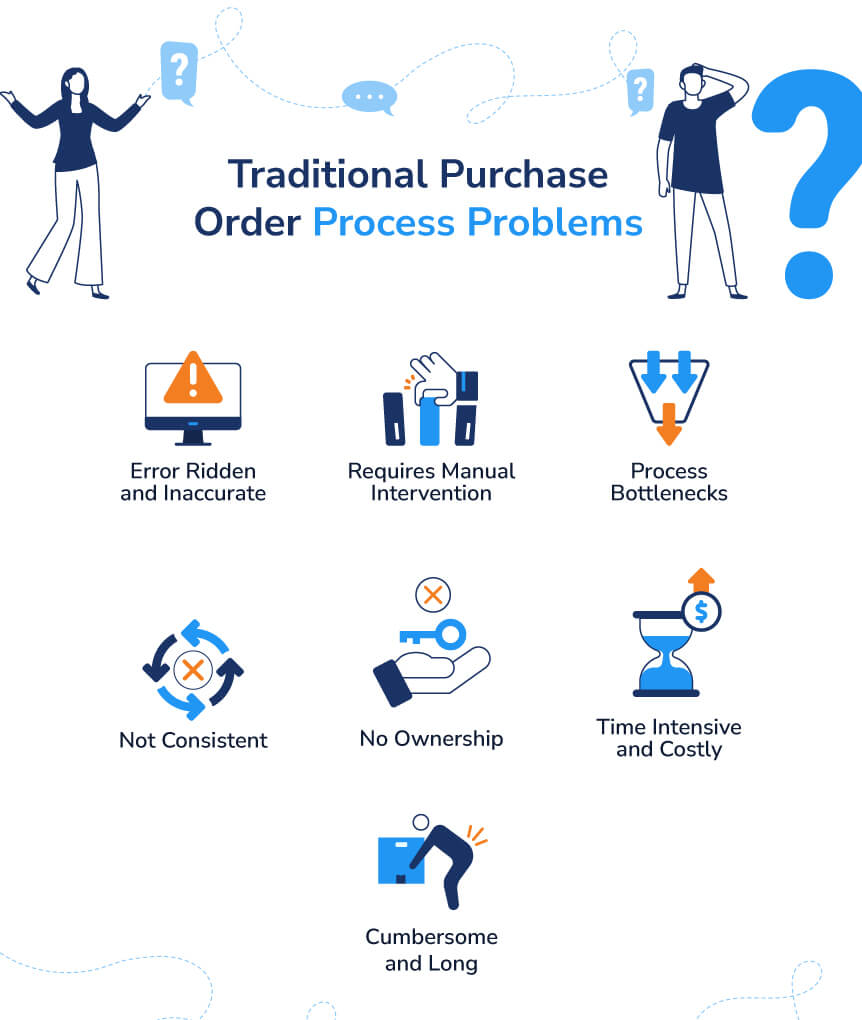 The traditional order tracking process was messy. As, it included a bunch of paperwork by the procurement department. With technology and development, collecting and storing data has become simplified. Online stores can retrieve the customers' order status data. So that they can acknowledge everything is fine with the order. This ensures that customers can have their delivery on time.
How Does Order Tracking Affect Purchase Frequency?
eCommerce order tracking updates the buyer the progressing stages of orders from order creation to completion. In this manner, sellers can give a better shopping experience. They can meet customer expectations.
When a business succeeds in serving its customer base, the customers automatically increase their purchasing frequency. Along with this, their loyalty towards the business also increases.
What Is Purchase Frequency?
Purchase frequency refers to the number of times a customer purchases from the same store in a given period.
Customers want comfort in their buying and order tracking process. They don't want to invest their energy in long efforts. The order tracking system is a great solution for customer happiness. If online shopping starts consuming user's time, then it's hard to say how long it'll survive.
Online tracking process facilitates customers to track and manage their order status. This makes them merrier. If your business provides an order tracking process, then it's excellent. But if not, you should start planning for it. Customer order tracking can:
Help you meet your customer's expectations
Bring more satisfied loyal customers
Reduce your support time, cost, and workforce
Hence, it's clear your customers need a real-time eCommerce order tracking facility. Just for order management and gaining product tracking information.
What Else Do You Cover?
The eCommerce order tracking process does not only guarantee you a customer shopping experience. If done correctly, here is an impressive chronology:
Customer places an order > you have an excellent eCommerce order fulfillment tracking process > Customer experiences great shopping experience > Highly recommends your store to friends and relatives > Leaves great reviews highlighting the great products and timely delivery > Customers shop more frequently > Win-Win (Revenue continues…)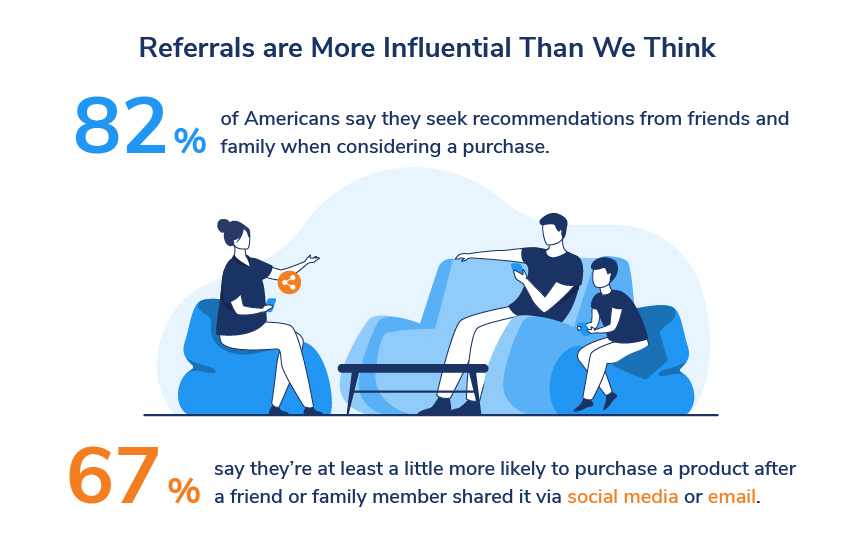 Additionally, you can boost the purchase frequency even better. How?
Go charge less on shipping taxes. More than 90% of online buyers buy more products if free shipping options are available.
Offer points and rewards for every purchase. You can offer reward points to customers on different shopping actions. For instance, some situations include offering loyalty rewards on birthdays (for extra shopping), daily logins, the total amount spent, etc.
Here's a tip: If your customers haven't yet signed up for your loyalty programs, you can even make it necessary to join your loyalty program eligible for free shipping.
Get Loyalty Rewards Solutions for Your WooCommerce Store
Customer experience factors are ever-changing. If eCommerce order fulfillment tracking allows you to convert great reviews, then it be. After the order delivery, don't forget to ask for customer reviews. They complete your product page and descriptions with social proof.
Customers Talk On Social About Order Tracking
eCommerce order tracking does not start to end between you and your customers. With every shopping experience, customers are motivated to share it via social media. It is counted as an integral part of the service experience too.
Customers are great brand advocates. So, order tracking facility and package condition matters. I'm sure you must have seen memes and videos of expedition versus reality nature.
People used to shop earlier for a definite event. Such as for holidays, Christmas, birthdays, and festivals. If they don't get their product on time, then surely then will not shop from you again.
Hence, keep up your order management and order tracking process consistent throughout the year.
Examples of Order Tracking Process
Customer services have changed a lot with time. COVID-19 has fueled the stay-at-home economy for everyone. The order tracking process works everywhere from textiles, healthcare items, groceries to stationeries.
Let's now see how brands and businesses worldwide carry out their delivery/shipping process, order management, and shipment tracking.
Arrow's Order Tracking Page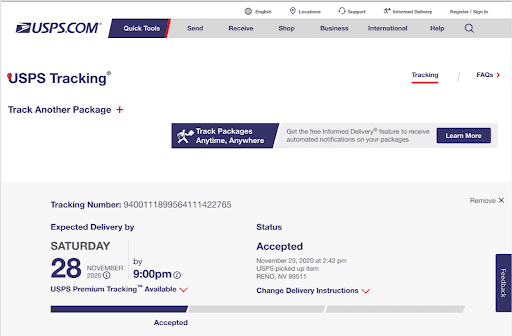 Sephora's App Order Tracking Page

Here, here is also an option to sign up through a mobile number to get real-time updates of the order location and updates:
ASOS App Order Tracking Page

B&H Photo's App Order Tracking Page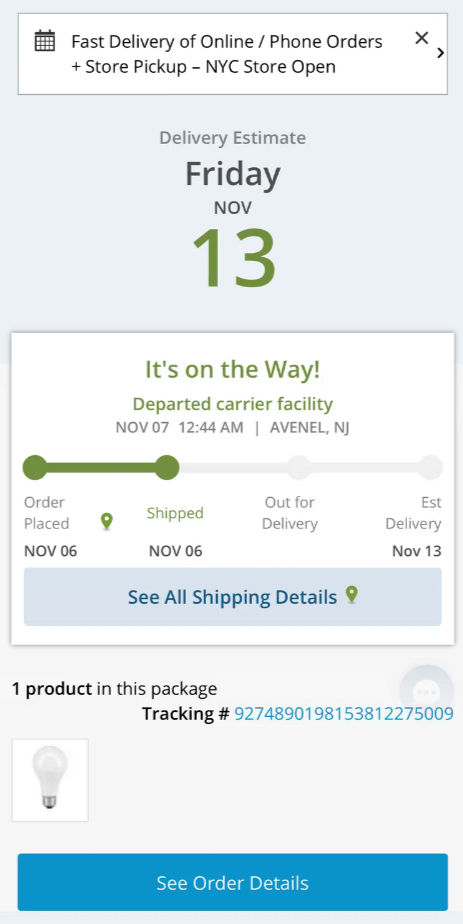 In these shipment tracking examples, they mention:
Expected delivery date and time
Status of the delivery package
Track Another Package
Offer Feedback Option
Handle Customer Feedback And Improve Your WordPress Business!
Tools for Smooth Order Tracking Process
What are the things you should look for in an eCommerce order tracking system? For a good eCommerce order tracking tool, you should make sure of:
Effective integrations with your eCommerce store
Automatic notifications and minimum manual handling
Customization Options (for brand logos, colors & templates)
Now let's check out the plugin that can be used to manage orders and provide a complete real-time tracking system.
WooCommerce Order Tracker
WooCommerce Order Tracker provides a real-time tracking facility of purchased products to customers and shop owners.
The feature of eCommerce order tracking eliminates the situation of chaos, builds trust, and provides a great user experience. This helps in increasing the purchasing frequency of buyers. The order status can be manually or automatically updated.
Customers can also track the estimated delivery of their purchased products. The features that WooCommerce Order Tracker provides to allure its customers are:
Order tracking facility from order creation to delivery.
Different tracking templates with full customization.
Enables to create unlimited custom order status.
Inform customers about their order status via email notification.
Provides order tracking with third party shipping.
Compatible with WPML. So, you don't need to worry about the language.
Real-Time Order Tracking
Real-time tracking provides customers an accurate picture of the delivery location. As it moves through the supply chain. I'm sure you must have used Google Maps. It's similar to that.
Real-time order tracking allows the buyers to monitor the exact order location. It has become possible because of the combination of real-time updates from the field and GPS tracking.

via GIPHY
Shippo
ClickPost
ShipStation
Aftership
MetaPack
ShipWell
Order Tracking Process: A Boon To Increase Sales
The online stores that offer order tracking functionality gives a better shopping experience to the buyers. They gain more attention. Customers want to track their products because they love doing it. It gives them an overwhelming pleasant vibe to track the approaching newly bought products.
The eCommerce order tracking process increases customer's purchasing frequency. It improves retention rates.
If you are looking for an order tracking tool for WooCommerce, then I would suggest WooCommerce Order Tracker. It can keep you and your customers aware of the order status via a captivating graphical design.
Quality is remembered long after the price is forgotten.
Investing in eCommerce order fulfillment is one of the most effective ways to create a better shopping experience for your customers. If you have any query regarding the eCommerce order tracking process, you can comment below.