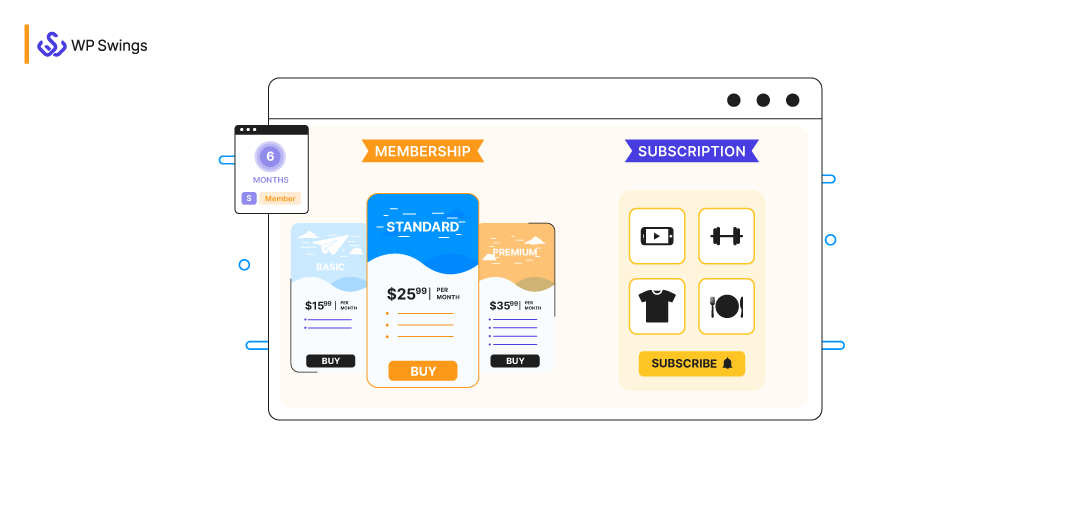 In an era of a competitive world, companies are more inclined towards modern technologies. They are adopting business models to grow and achieve success. Nowadays, subscriptions and membership models are being adopted by companies at a rapid rate. Amazon, Spotify, and Netflix have successfully grown their business in a few years. From newspapers, magazines, SaaS tools to grocery services. Everywhere subscriptions and membership models are making their appearance.
Choosing the right business model plays a major role in your business planning. In case you are working on a WordPress site. And if you are looking for ways to increase your revenue. Then, subscriptions and membership models are great platforms to start with.
People mostly get confused between subscriptions and membership models. It is important to have a clear understanding of both of these models. In order to move business in the right direction.
So, let us understand precisely about the subscriptions and membership models.
What Is a Subscription Model?
In a subscription model, the business charges recurring payment from customers. So that the customers can use their products and services. Subscriptions is a kind of agreement between customers and business. The recurring payment can happen weekly, monthly, quarterly or yearly.
But, in this model it happens rarely that the customer would pay regularly without leveraging the benefits. Also, some subscriptions charge a certain amount for providing extra advantages to customers.
An example of a subscription can be your monthly subscription to a magazine. In this case, you will be charged once in a month. In return, you will get a magazine every month after paying that recurring payment. This cycle will repeat. You will get the benefit of the products and services till you pay.
Here the relationship between customer and business is balanced. Also, the customers have the flexibility to cancel the subscription plan whenever they want.
Netflix, Spotify, Dollar Shave Club, Blue Apron, and Microsoft are utilizing subscription-based revenue models for several years. They have got huge profits.
Offer Subscription-Based Products and Services on Your WooCommerce Store!
Advantages of Subscriptions Model:
Attracts More Customers
High product pricing has always been a barrier against product buying. Subscriptions payment gives customers the ease to use the product. They have to only pay a recurring bill at a fixed amount of interval. Hence, it enables potential customers to buy the products or services.
Charging weekly, monthly, or yearly drives the customers to buy the product. Also, the customers will be able to enjoy the products. As they will be continuously upgraded by the businesses.
Predictable Recurring Revenue
Subscription business model ensures a consistent flow of income. You will not need to put much effort on attracting new leads and convert them into customers. In this model, you can focus on customer retention rather than customer acquisition.
Customers pay on a regular basis. This leads to predictable revenue. It enables businesses to plan their ahead strategy and manage their inventory. So that they will not need to order unnecessary supplies.
Also, businesses can measure their growth. Calculation of MRR(Monthly Recurring Revenue) becomes easier.
Hence, this business model gives companies the confidence to scale up and improve their resources.
Setup WooCommerce Subscriptions on Your Store
Simplified Business Process
Subscription model makes the flow of the business processes much smoother. Customers and businesses both get benefit from it.
Customers will not have to buy the product again and again. Also, businesses will not have to solicit for their orders. This makes the entire business process efficient. Because the customer will get the product on time. Also, they will have a fair idea about the product pricing in advance.
On the other hand, businesses will have a solid idea of economic forecasts. Hence, there is no complexity between customers and business. This leads to a simplified business process.
Strong Relationship With Customers
Another benefit of this business model is that it helps to build strong relationships with customers. Businesses can delight and provide remarkable experiences to customers.
When the business regularly engage with customers. And they provide them outstanding support. Then, trust is developed among customers. It ultimately increases customer loyalty. Also, they have the option to offer upsell and cross-sell opportunities to customers.
Deep understanding of customers behavior helps businesses perform customer segmentation. So that they can provide tailored content, and perform other promotional activities.
Suitable for Customers
Subscription models are highly convenient for customers. Here, customers need not rush to the shops and research their products. They have the flexibility to try out new products. It enables customers to get the products. Just by signing and subscribing them without any hurdles.
Sell WooCommerce Subscriptions on Your WooCommerce Store
Platform for Marketing
Since in the subscription model, the business remains in continuous touch with the customers. Hence, there is no need to remarket with customers. Businesses will have enough time to improvise other things. Also, you will not need to spend money for retention marketing.
The customer behavior and their choice helps to build social and content marketing strategy. Testimonials and customer reviews can also help in establishing business identity in the market.
High Customer Retention
This business model helps in retaining the customers on a regular basis. It assists in getting upgrades and increased revenue from the subscribed customers.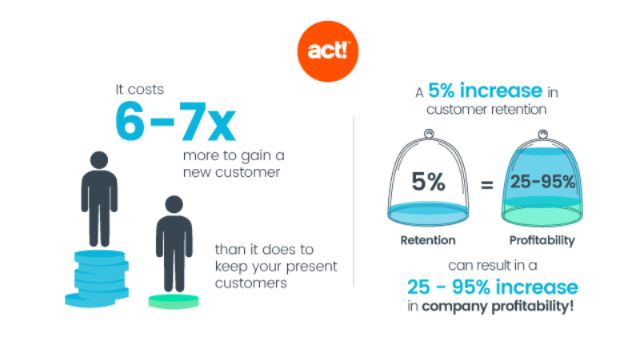 Keeping in touch with the regular customers helps in knowing them better and solve their issues. So that the best solution can be provided to them.
Long-term loyalty boosts the customer retention rate and increases the customer lifetime value.
Efficient Inventory Management
In a traditional eCommerce business model, it was difficult to have an idea of how much inventory is required. As variations used to occur in the demand and supply.
But, in this business model it is easy to plan and manage inventory in advance. This can help businesses in saving valuable time, money, and efforts.
With the advanced planning, unnecessary production costs can be avoided in this business model.
Reduced Customer Acquisition Cost
Subscriptions model help to do business with customers who frequently engage with the business. This lowers the marketing costs.
In the subscription model, businesses rarely engage with people who are not aware of the brand. Also, the people who do not use their products frequently. They emphasize on the customer referrals more.
Earn More Through Upsell and Cross Sell
The subscription model gives an opportunity to businesses to upsell and cross sell. In order to add value to the products for customers. This model helps to market additional products and provide complimentary services.
As the business get recurring bills. It becomes flexible for it to provide more services. And add additional products for customers. This can be highly beneficial for the customers who are utilizing subscription services to grow up more.
What Is a Membership Model?
In the membership model, the business provides the customers access to obtain attractive discounts on the products and services.
A membership doesn't include financial transactions. Many membership provide several benefits to the customers. Without charging membership fees. But, it does not always happen. Some businesses ask for paying membership fees. So that customers can become a member of a store or an organization.
The members are invited to share time, connections, experience, etc. Members of the group usually interact through open communication channels. So that they can share their ideas, experiences, queries, and feedback.
Every member of the group can pay money to the merchant for growth support and upgradation. They can pay money at one time, at recurring periods, or on a regular basis.
Being a member of a group, the customer represents the valuing and admiration of the brand.
Sell and Manage Membership Plans on Your WooCommerce Store!
Advantages of the Membership Model
Community Emphasized
Membership model gives the customers an opportunity to develop strong relationships with other group members. It is a great platform for those businesses who want to collect the customers having the same interests.
Common interest or choice is the most significant factor. It attracts the customers to join the community program.  This business model is commonly adopted by eCommerce platforms, non-profit companies, streaming websites, communities, etc.
Also, businesses can interact with the customers deeply. Membership enables members to connect with other group members freely and smoothly.
Gamification allows customers to engage in a better way. For instance, some businesses provide attractive rewards to the members. The members who actively participate in various activities. And interact with other members, share their thoughts, and follow other group members.
Consistent Engagement
Membership model gives more attention to consistent engagement of group members for products and services. There is a simple and short way. Prepare a base for the people having similar interests, target them. And finally build a community for them.
Membership model motivates the people to continuously engage with other group members. Businesses are adopting this business model. So that their product purchase rate increases. They can earn huge profits.
Get Extra Resources
Gated Membership provides several resources to the members. It may include webinars, videos, podcasts, members only blogs and posts, ebooks, etc.
Today the membership plans are not only restricted to physical products and services. It provides unlimited virtual content resources to members. Now, businesses can increase their revenue from their digital products.
Exclusivity
You can create a sense of urgency and dearth among the group members. So that you can attract them. For this, you can limit the members joining in the community. This strategy can be useful for you. More and more members will join the group. In this case, you can set guidelines for your members. So that you can build a highly valuable community.
Later, if you allow open membership to anyone. Then you will be able to charge high. Because of the best quality of community's user experience. However, this strategy can't be applied to the subscription model.
A membership is a purely exclusive and relational concept. Sometimes, membership are highly exclusive. In many cases, a member have access to other members. It may happen that there may be a motive of a member to connect with other members. Many membership host members only discussion, private social media groups, and face to face meetings.
Which to Use- Subscriptions vs Membership Model?
We can't say that the subscription model is better than the membership model. Or the membership model is better than the subscription model. Because it totally depends on your motive, business requirements and some situations.
The subscriptions model can be adopted if you want to connect with your customers for a long time. You want a direct relationship with them. If you want to segment your customers precisely and understand customer choices.  If you need clear customer data, and predict future revenue.
Whereas, membership model can be adopted when you tend to create a large community. If you don't  have money to spend much on marketing customers again and again. If you want speedy and direct feedback from your customers. You will get exclusive customer data. And additional revenue opportunities with this business model.
Conclusion
Every business needs more and more customers. Subscriptions and membership are the great medium to attract customers.
The business model significantly impacts the business processes. Both the subscriptions and membership models can be used to project revenues and grow faster. These are platforms with which you can attract new customers, reward them, and build strong relationships.
It's up to you what you choose. Because every business is different. They have their unique requirements. You have to choose which model fits best to your business- subscriptions model or membership model.