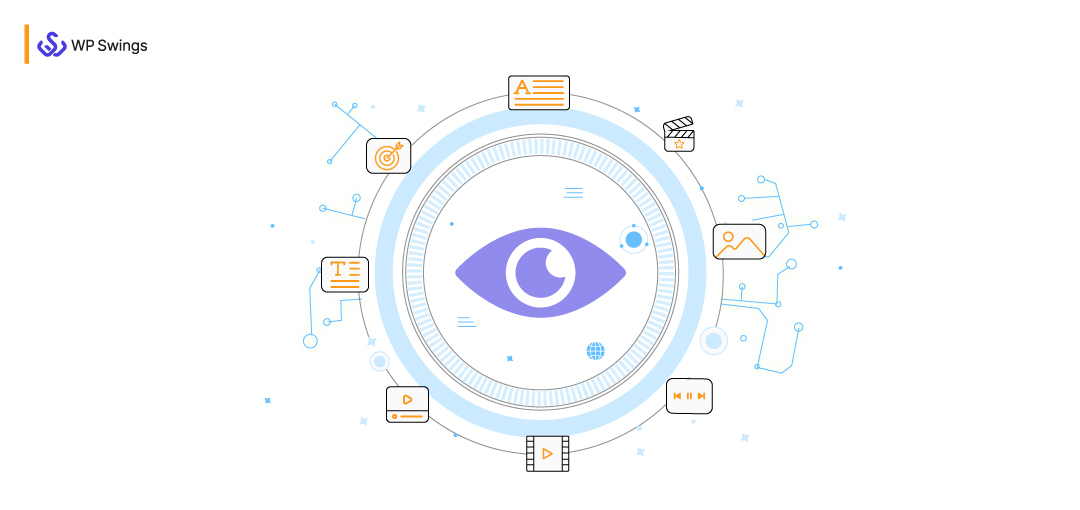 "Visual Marketing does not just sell a product or service – it sells an experience around your business. – Rebekah Radice"
You've definitely heard of the term "visual marketing plan" if you've been looking for strategies to expand your brand. Since visual communication is a crucial component of successful digital marketing, it is unquestionably a skill that you should understand and incorporate into your creative plan.
It may be crucial for your business to have a blog where you can provide useful knowledge to your readers. A blog is a fantastic tool for visual content marketing, and if you use it properly, the rewards could surpass your expectations.
Have you ever wondered why so many businesses are producing content? That's because effective visual content marketing is possible. In fact, it generates three times as many leads and generates three times the return on investment for your company as paid search.
What Is Visual Marketing?
Visual marketing is a marketing approach that entails using visual components to advertise a brand or convey the impression you want to convey about it. This is done through the use of images, videos, and other visual aspects that demonstrate the worth of your brand or product.
Visual marketing focuses on combining marketing messaging with visuals, including images from videos, infographics, pictures, signage, logos, and more. Because humans respond better to nonverbal (wordless) communication, visual marketing focuses on making an object—rather than merely text—the focal point of your message.
Images and other visual elements are becoming increasingly important in the world of digital marketing because they have a powerful, immediate impression, stick with people longer, and are more easily assimilated than other forms of content like words.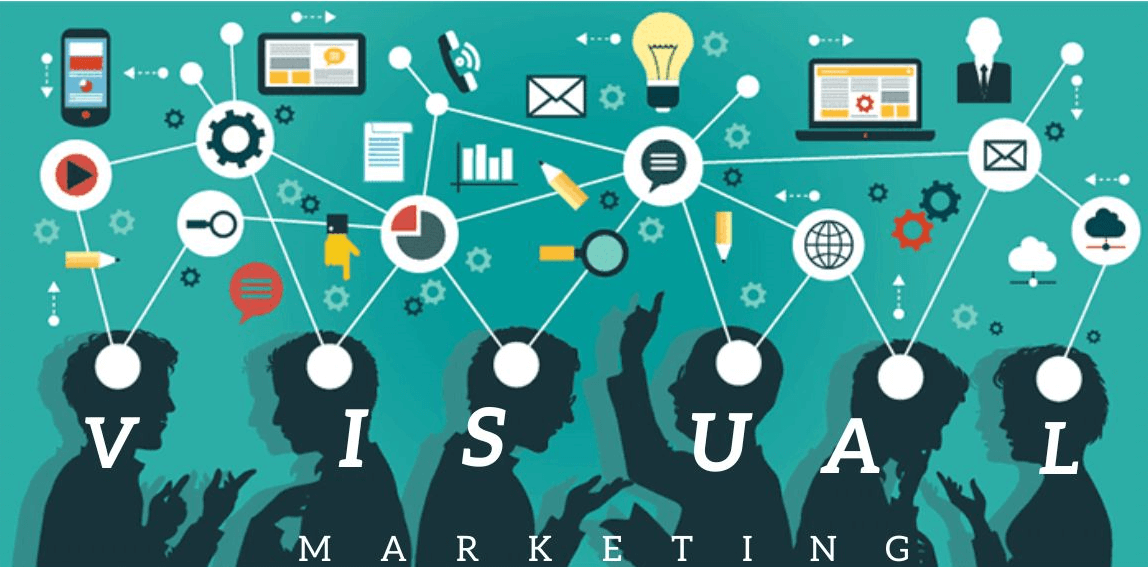 This relevance is even greater in the world of digital marketing because visual content has proliferated on the web in recent years at an astounding rate. The rising popularity of image-based websites and social media platforms like Pinterest, Instagram, Tumblr, and Facebook itself supports this claim and forms the basis of visual marketing.
In this situation, individuals like the graphic designer, community manager, or blogger must be able to apply these visual marketing techniques in front of the general public using, among other things, videos, images, animated gifs, presentations, screenshots, graphics, emojis, infographics, or illustrations.
Visual Content marketing also increases the likelihood that consumers will become familiar with your business or brand. Internet users spend 68% of their time reading about brands, and 80% of them value knowing about businesses through personalized information. Small businesses that have blogs get 126% more leads than those that don't, and this is probably the key factor.
How Visual Marketing Can Bring Your Content to the Next Level!
Marketers have long discussed the effectiveness of visual content for grabbing attention and keeping viewers interested.
However, with the rise of social media platforms that are only focused on images, such as Instagram and Pinterest, visual marketing stopped being a nice-to-have and started becoming a must.
There is no brand presence on some of the most potent platforms, such as Tiktok, Instagram, and Pinterest, without high-quality visual material. On those networks, you can advertise links and text, but non-visual material is probably going to go ignored.
Even while the video is significant, simply releasing videos won't be sufficient. The consumer's eye is already accustomed to bright, flashy pictures because every other company is using them.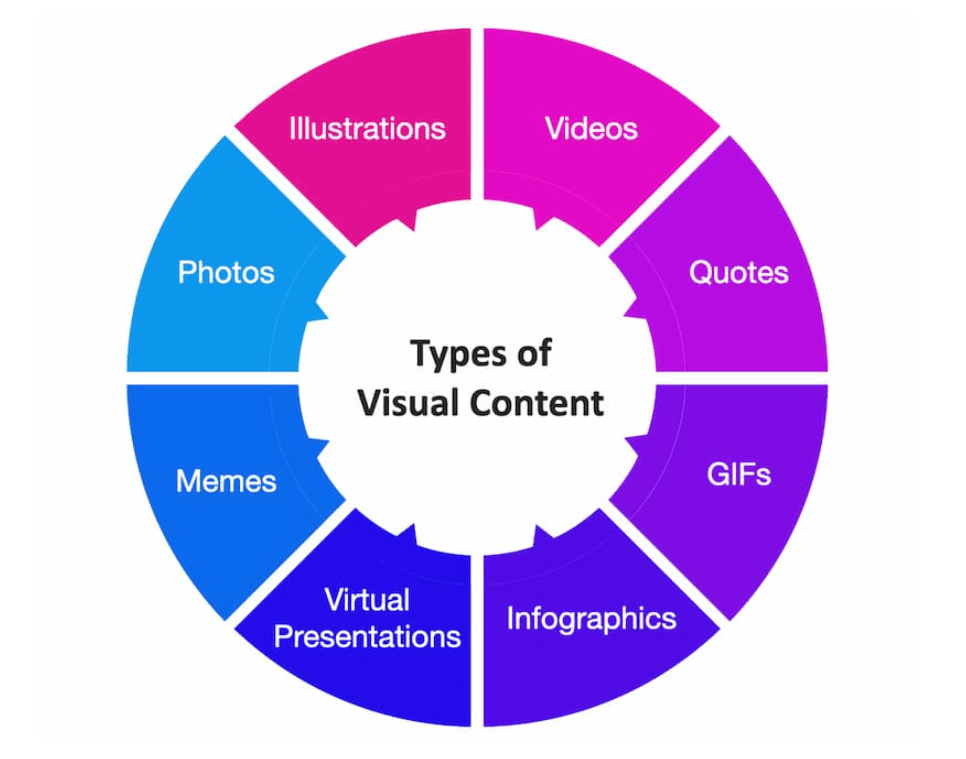 But content marketing shouldn't only be words. A digital marketing campaign's use of images is crucial. They possess the ability to draw in and keep your audience. They have the ability to improve your overall campaign and ultimately turn it into long-lasting success. Why do you suppose that is? Why are images crucial for blogs?
A study by Social Media Examiner found that 38% of marketers believe blogging to be the most significant type of content for their company. The second most significant component of content marketers' content marketing strategies, according to 37% of marketers, is visual content.
Additionally, according to the same survey, 74% of marketers utilize pictures as a regular kind of content, and 68% of marketers use blogging for marketing objectives. Overall, visual content marketing produces conversion rates that are six times higher than those of other forms of advertising.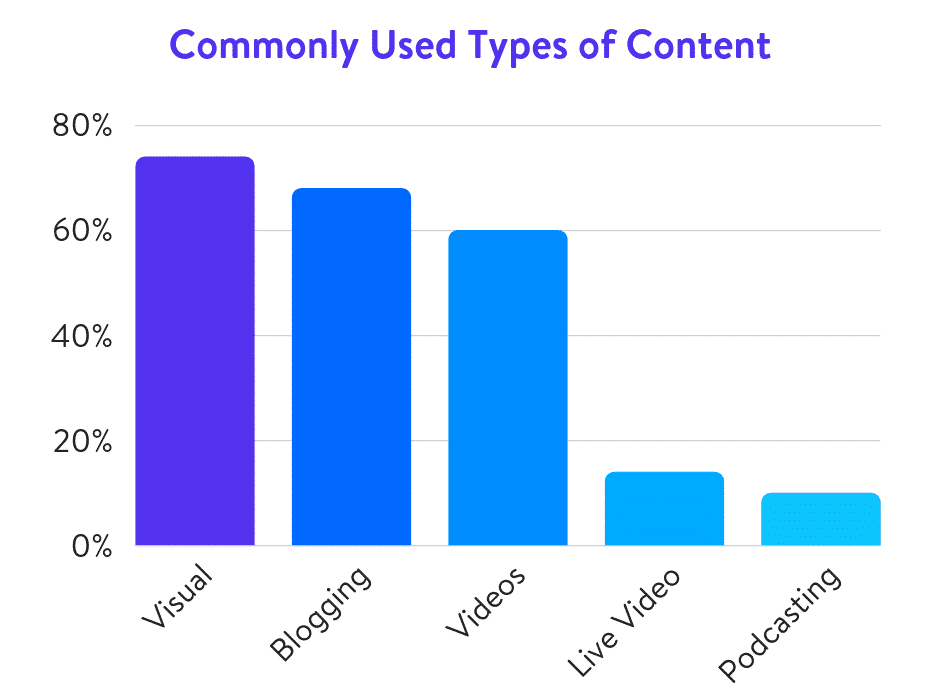 We should also take into account the fact that people typically only retain 10% of what they hear. However, 65% of the information is still remembered three days later when textual text is combined with pertinent visuals. Amazing, isn't it?
Spice up Your Website With 7 Visual Marketing Tips
Brands now have it simpler than ever to sell their goods and services online thanks to technological improvements. As a result, marketing trends have changed, with visual marketing gaining the lead. Nevertheless, not all visual content can convert leads, particularly in the eLearning sector.
When promoting eLearning software and services, consistency in visual content is crucial. Digital marketing requires the creation of infographics and other types of material, but how can you stand out? The best visual marketing advice for eLearning software companies and service providers is listed below:
1. Customize the Content
It is a competitive industry because many other eLearning businesses probably provide the same services. Delivering customized content that resonates with your target audience will help you stand out. It is advisable to target a particular demographic while using social media to sell your product or service. Age, interests, location, and other factors could all play a role in this.
For instance, customers from particular parts of the world can find your picture repulsive or unpleasant. The iconography or visual metaphors you're employing to advertise your goods might not be well known to them. The secret is to personalize the experience for your audience such that they believe you are speaking to them alone and not to anybody else.
Customize Your Website With WooCommerce Plugins…
Take your website next level…
2. Use Infographics to Summarize the USPs and Benefits
Infographics are a fantastic method to show off your goods or services to potential customers. This could explain why they should subscribe to your service or product and how it operates. Or a thorough breakdown of the USPs that distinguish your goods from the competition.
Because infographics are memorable and shareable, you can quickly increase your market share. You can save time by using one of the many infographic templates available. Alternatively, you can utilize a custom marketing infographic template with your brand's colors and logo.
3. Videos That Gain Popularity
With the advancement of digital marketing, it is now simple for eLearning businesses to connect with customers and users on other continents. Sharing online films, including on social media, is significantly more effective than using most visual marketing techniques.
Your promotional movies might explain how to utilize the program or service, how it operates, and why your target market will find it useful. The key is to create a video that goes viral and gets shared widely online by potential customers. Find a clever way to approach it so that it resembles a short film rather than a visual pitch.
4. Use A Visual Marketing Approach
Once you've established your specialty, the goods and services you provide, and the value of your brand, it's time to make sure you stay current. This may be achieved by being consistent with all of your online sharing, whether it be on your website or social media channels. Make sure your visual content embodies your brand in a distinctive and correct manner.
Your graphic marketing approach should be easily recognizable by potential customers. As each of your visual components has a unique style, they can tell that you consistently employ the same font style, color scheme, and marketing message. You might even think about developing the main theme that unifies your entire digital marketing effort.
5. Slideshare As A Social Media Platform
A wonderful approach to promote your goods or services online, especially on social media, is through Slideshare. Instead of depending simply on text-based digital marketing content, high-quality Slideshare presentations are likely to garner greater engagement and let you talk to your audience directly.
Create captivating presentations that take into account the interests and demands of the audience, and then motivate them to share the resource on various social media sites, such as Facebook, Twitter, and YouTube. To enhance website traffic and your conversion rate, always add a call-to-action button.
If You're Looking To Boost Organic Traffic on Your Website… You Are at the Right Place!
Here are 19 Tips you must know…
6. Steer Clear of Gimmicks and Contentious Issues
Some marketers make the error of drawing attention for the wrong reasons, for example by incorporating contentious images that draw attention but may damage their brand's reputation. Additionally, stay away from sales gimmicks that turn off prospects and give them the impression that they are being forced into a purchase.
Content for visual marketing that works is understated yet nevertheless appealing. It encourages users to visit your landing page to find out more about your company, but it doesn't make them feel uncomfortable or alienated.
7. A Pictures Are Worth A Hundred Words
Screenshots allow you to demonstrate the functionality of your eLearning software when promoting it. People want to be aware of their obligations. especially if a sizable investment or long-term commitment is involved. A screenshot gives them a thorough overview of your user interface and instructions for using the features you're highlighting.
Include a succinct description or justification that connects your USPs to practical advantages. They can see the user dashboard, for instance, in the screenshot. Include subtitles that describe how each component improves your platform's usability and can assist users in streamlining their design process. Alternatively, add links to demonstrations and tutorials of your dashboard's features that are available online.
Additionally, make sure the social media pages and accounts for your business are visually appealing as well. As a result, your page description, profile photo, and cover photo define your business and foster familiarity. Always keep in mind that your audience will define you based on the information you offer and the principles you uphold. As a result, your visual marketing strategies should be trustworthy and appropriately reflect your brand. For that, you need tools that can help you enhance your business…
Tools Used to Enhance Your Website Visually
1. Graphic Designing: Canva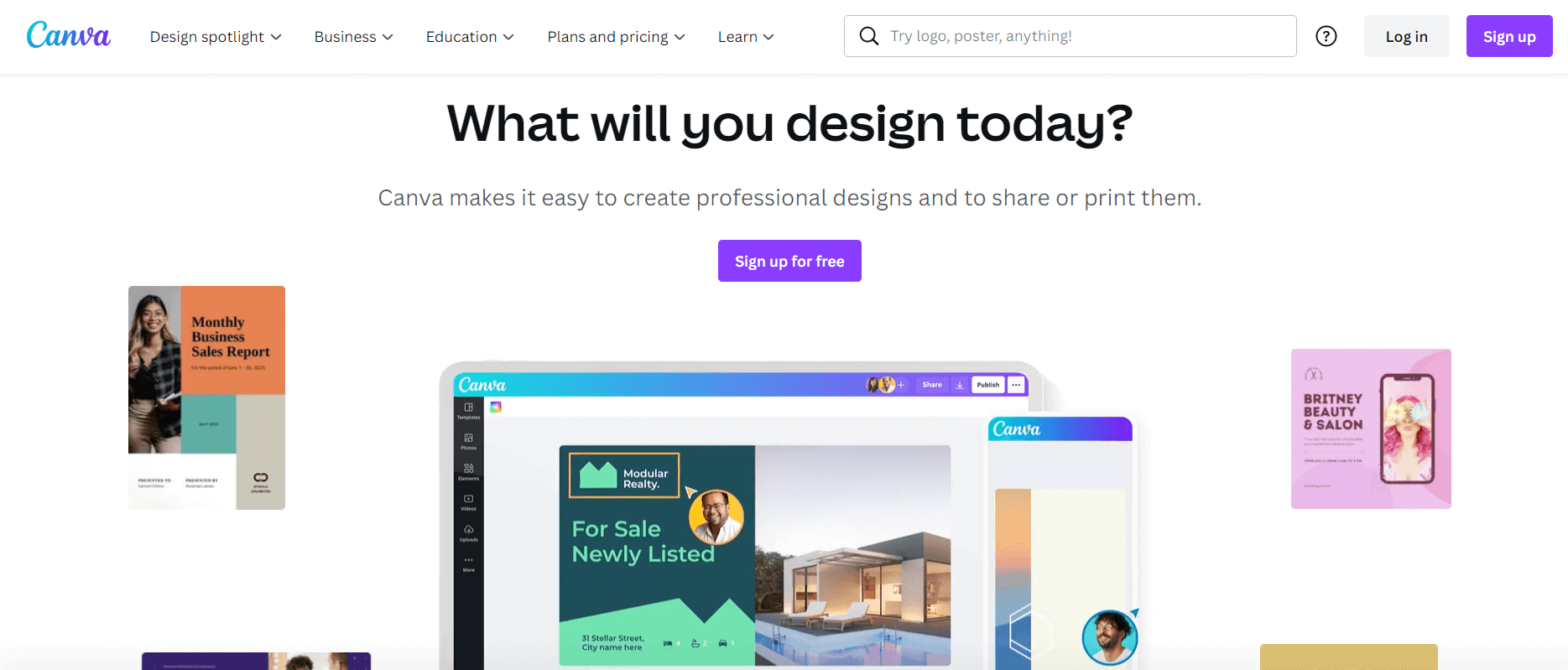 Canva was created for users of graphic design software like Microsoft Office.
The web app for Canva has templates for flyers, posters, reports, mood boards, graphs, infographics, and more.
The copy, colors, and icons can all be edited and changed in the templates.
Although they are all generic, the templates seem decent.
It may be difficult for your company to stand out if thousands of other firms are using similar themes.
When it comes to more complex designs like logos, the dangers posed by generic design are magnified. Get a stock logo from Canva.
On the other hand, you can surely improve on what you're doing if you're using Microsoft Office for visual design, don't care if thousands of other firms will have the same designs, and look for basic designs.
Canva is accessible on the iPad, iPhone, and most recently, Android devices.
Personal accounts are offered without charge. Accounts for small businesses start at $12.95 per user and per month.
2. Photos, Editing, and Retouching: piZap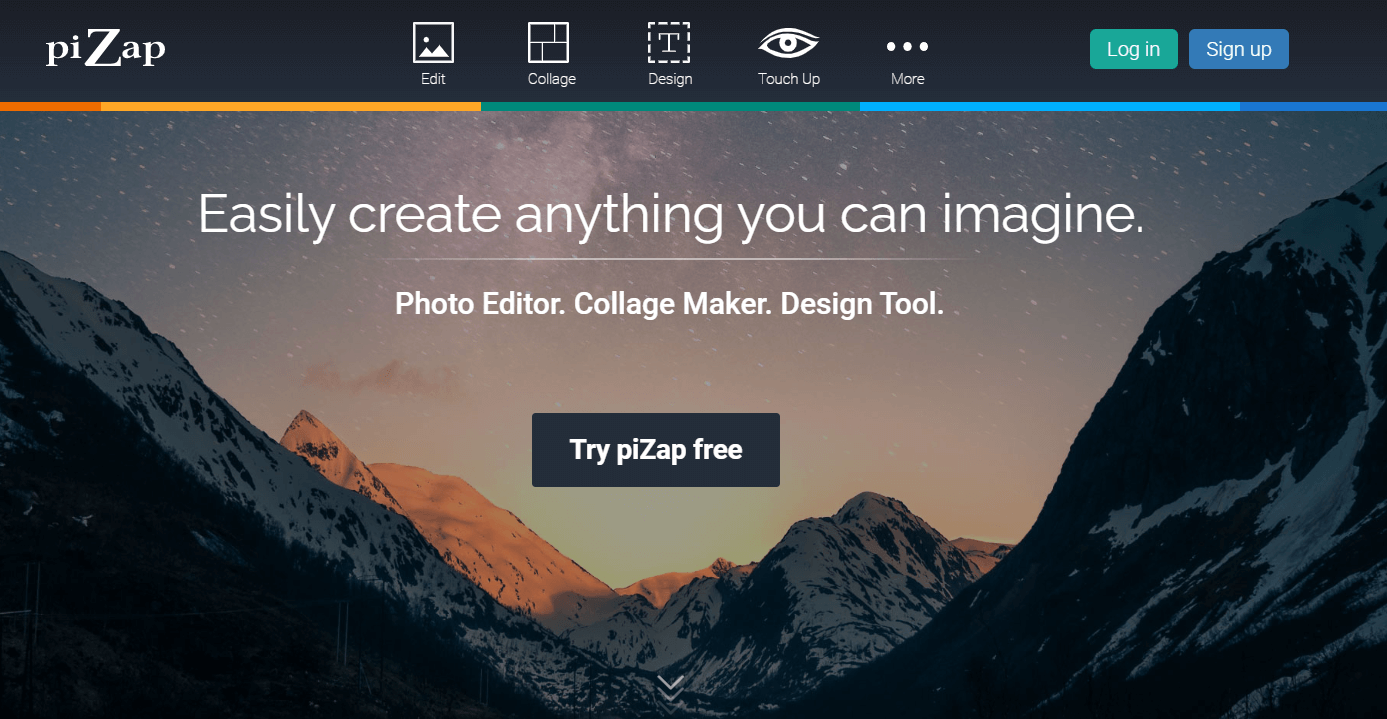 An easy-to-use online photo editor is piZap. It provides Flash and HTML5 versions, which is a useful feature in the modern, primarily Flash-free internet.
You can edit pictures, make collages of pictures, and create memes using piZap.
The professional features allow you to edit portrait images with Photoshop-like functionality. Therefore, if your CEO is concerned about their appearance, you can edit their photo before including it in the annual report or on their "About" page on your company website.
piZap is a specialized tool for working with pictures. It does it well as well.
On a computer or a phone, you can utilize piZap (iOS and Android). Additionally, it has both free and premium editions; piZap Pro costs just $2.99 per month.
3. Graphics, Charts, and Infographics: Datawrapper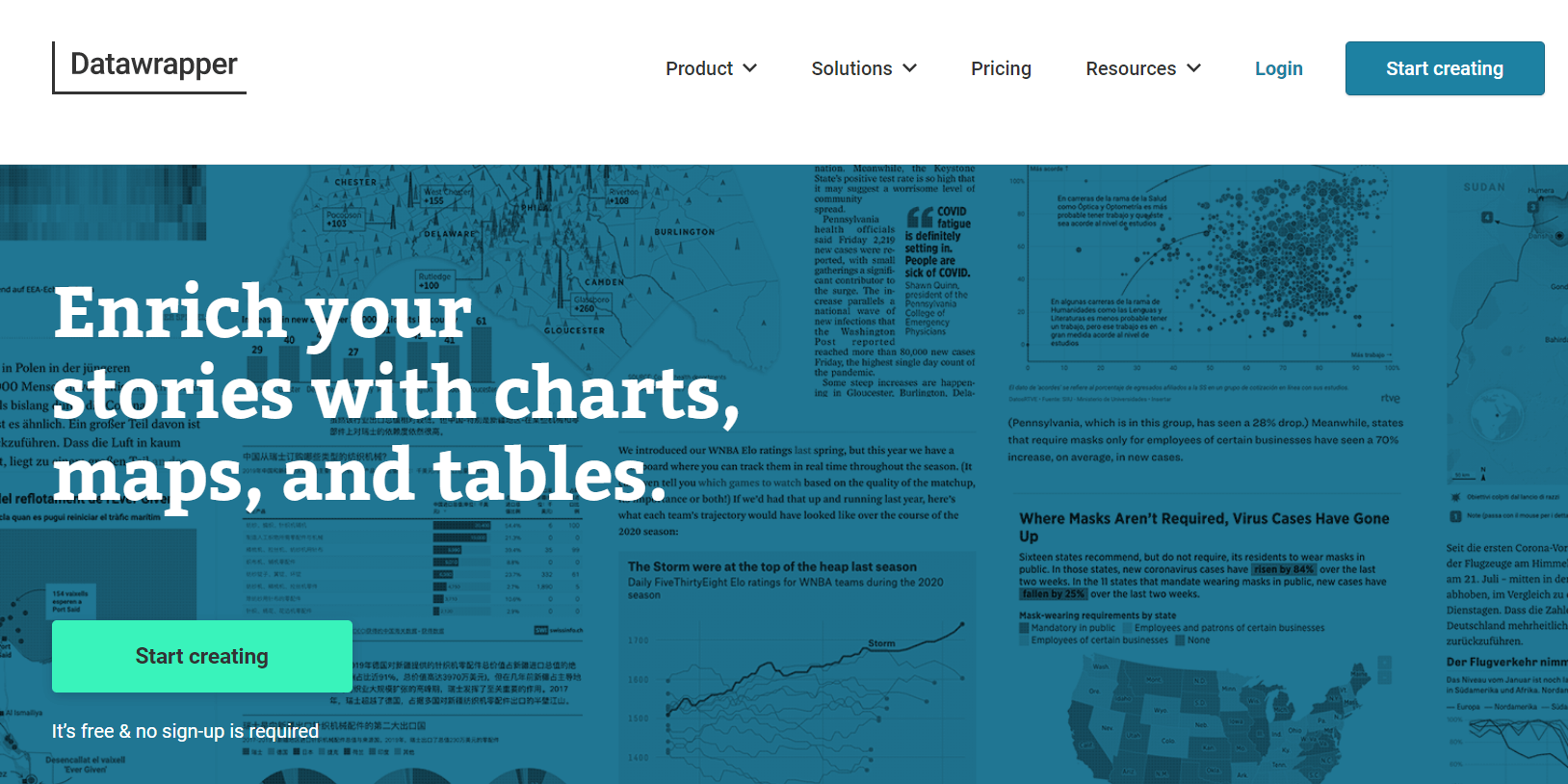 An online application called Datawrapper is focused on producing stunning, interactive charts for your website, blog entries, and social media posts.
Datawrapper is an excellent tool if you need to share some interesting numbers.
It is also simple to use. All you have to do to get started is copy and paste your data from a spreadsheet into Datawrapper.
Datawrapper offers a wide range of chart and plot formats to choose from because its primary goal is to help users create stunning charts and number infographics.
The free initial plan for Datawrapper includes 10,000 views each month. You must upgrade to their $40.29 flat monthly charge in order to gain access to limitless views and more features (based on the current pound-to-dollar conversion).
Additionally, a no-questions-asked money-back guarantee is available to you.
4. Animated Video, and Presentations: PowToon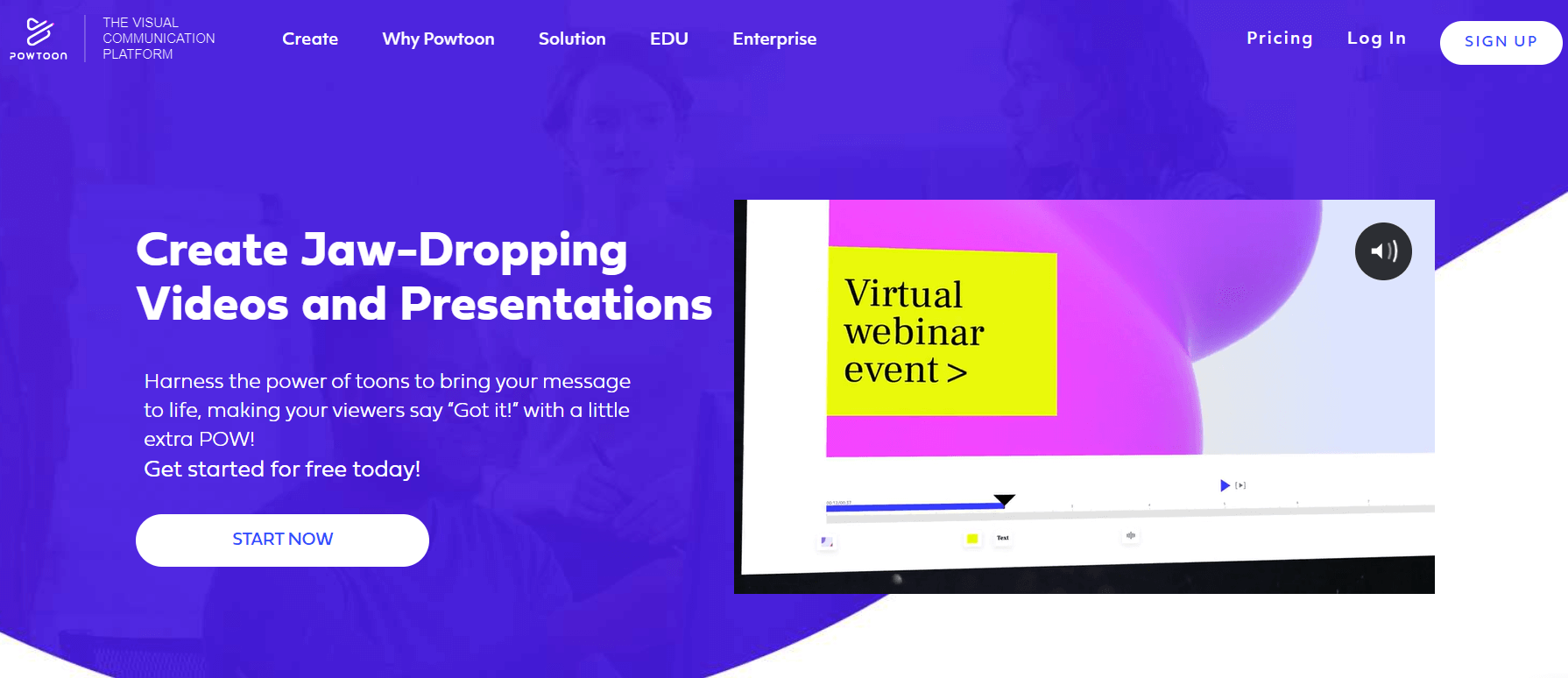 Consider PowToon if you want vibrant visuals that are a touch unconventional.
You may make animated cartoon films or presentations using the PowToon website service.
I first had no idea how PowToon could produce personalized animated videos. However, it's essentially just a template interface.
Utilizing pre-existing template animations in a range of cartoon styles, you can work with pre-existing storyboards or make your own utilizing them. Even recording your own voice-over narration is an option.
So think about using PowToon if you want to make a fun instructional for your new business or a funny animated film for social media.
Their plans come in three different price ranges: free, pro ($17/month), and business ($59/month), which has even more bells and whistles.
5. Design Mock-ups: PlaceIt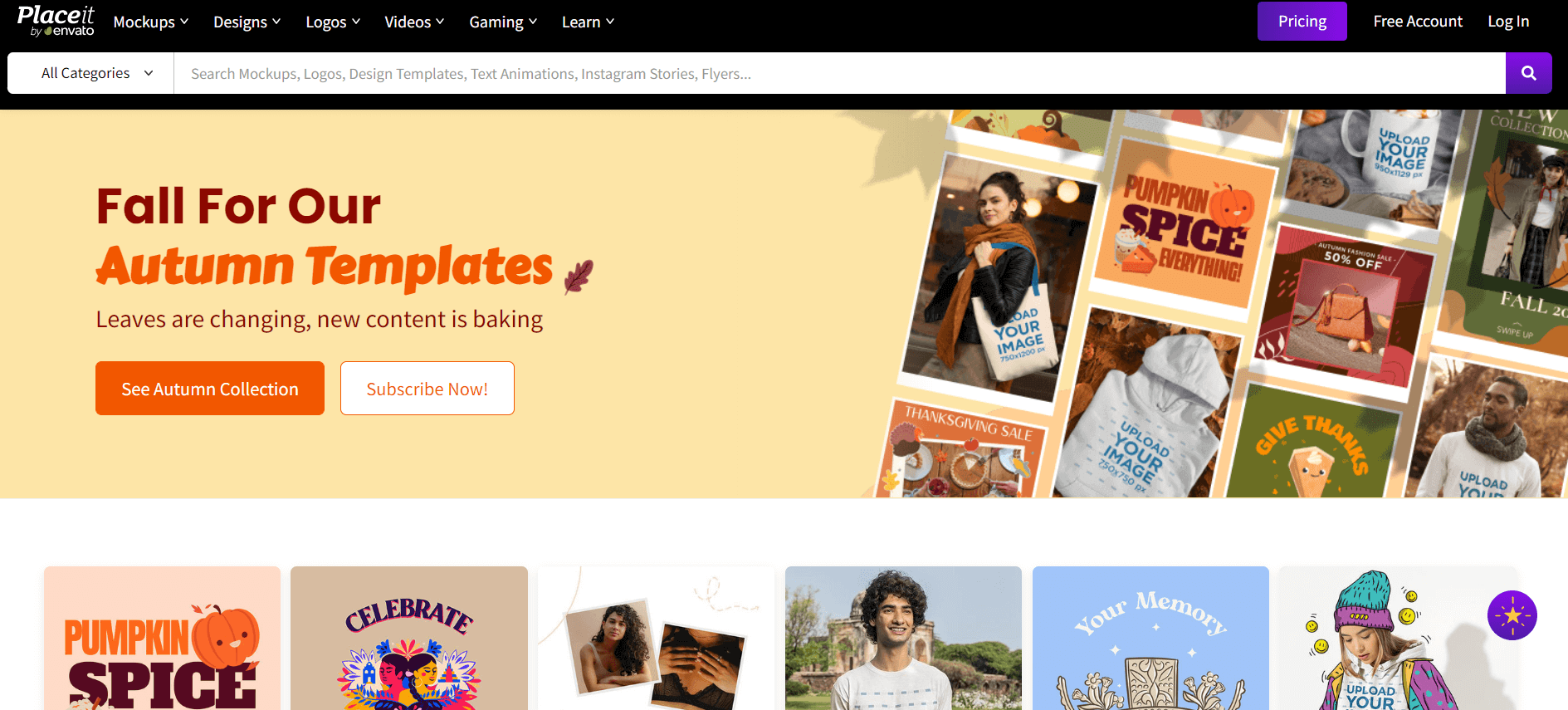 Do you need to showcase the brand-new Android app you just released? Or perhaps you want to use a Macbook advertisement to inform everyone about your next cyber-sale.
PlaceIt provides everything you need if you want to make a digital mock-up of your product. It works well for apparel mock-ups that feature your unique artwork or trademarked photos.
It is also quick and simple to use. I spent about two minutes making the mock-up above, which features the hipster woman and her kitten inspecting a snappy boot.
Additionally, PlaceIt provides online design templates and a logo generator. However, you can create better-looking designs than PlaceIt's templates (check out Canva or Snappa), and I would completely avoid using their logo generator.
However, PlaceIt may be a really helpful tool if you use it just as a mock-up generator. For a minimum 3-month commitment, subscriptions begin at $29 per month.
6. Fonts: Fonts Squirrel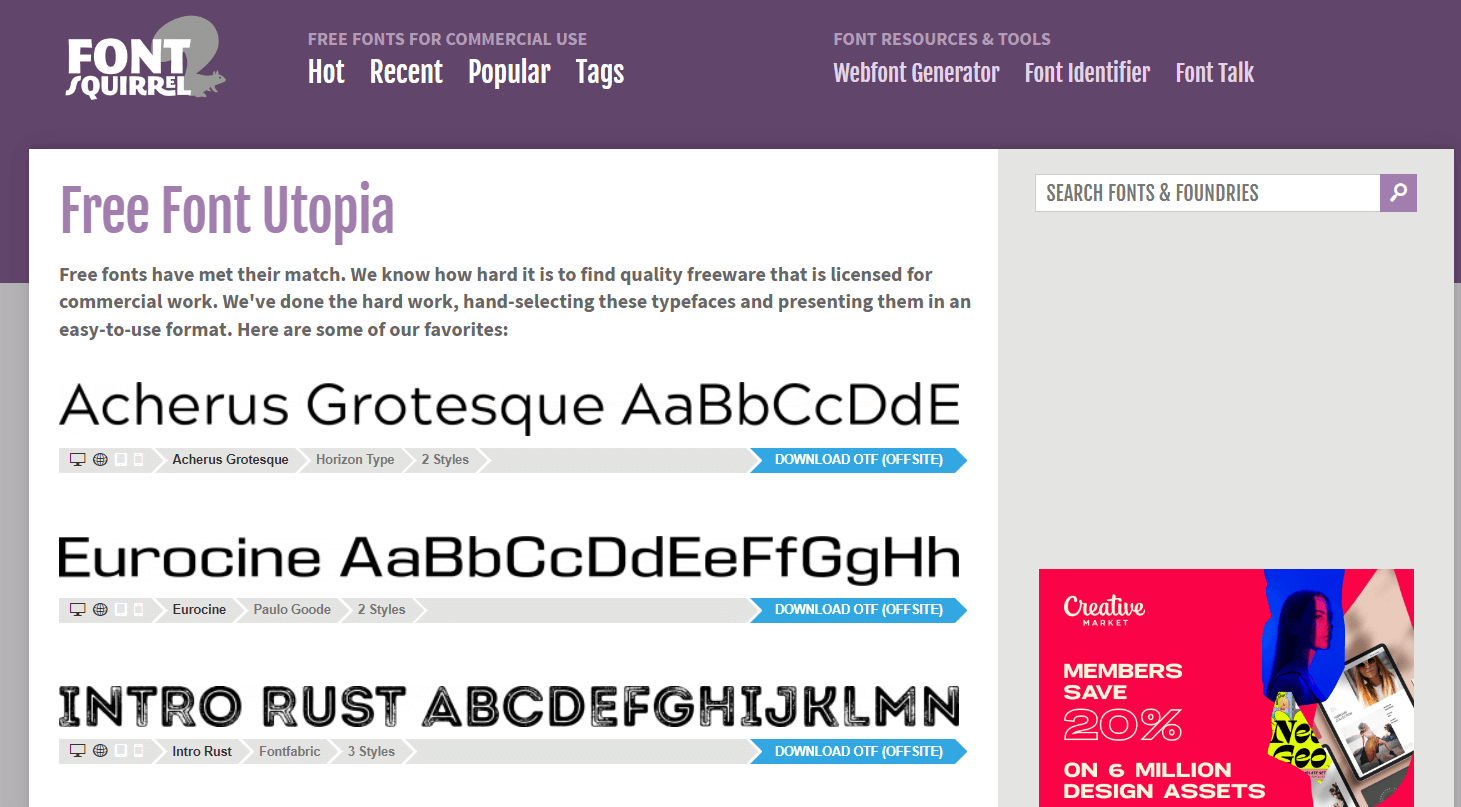 You cannot afford to overlook the content even if visual marketing frequently emphasizes images. And you're no longer required to.
Instead of nuts, Font Squirrel hoards fonts. Additionally, its hoarding tendencies are a boon to all visual advertisers.
Each typeface in the Font Squirrel library has a commercial use license. Also, you can use such typefaces without paying a dime.
As a result, you may now legally and simply get the ideal fonts to make your photographs stand out.
Furthermore, Font Squirrel makes it very simple to do. Fonts can be found using tags or classification. Additionally, you can find fonts that are comparable to a font that you already like using their helpful font identifier.
Sincerely, there is no reason not to use this fantastic resource.
7. Ads: Imonomy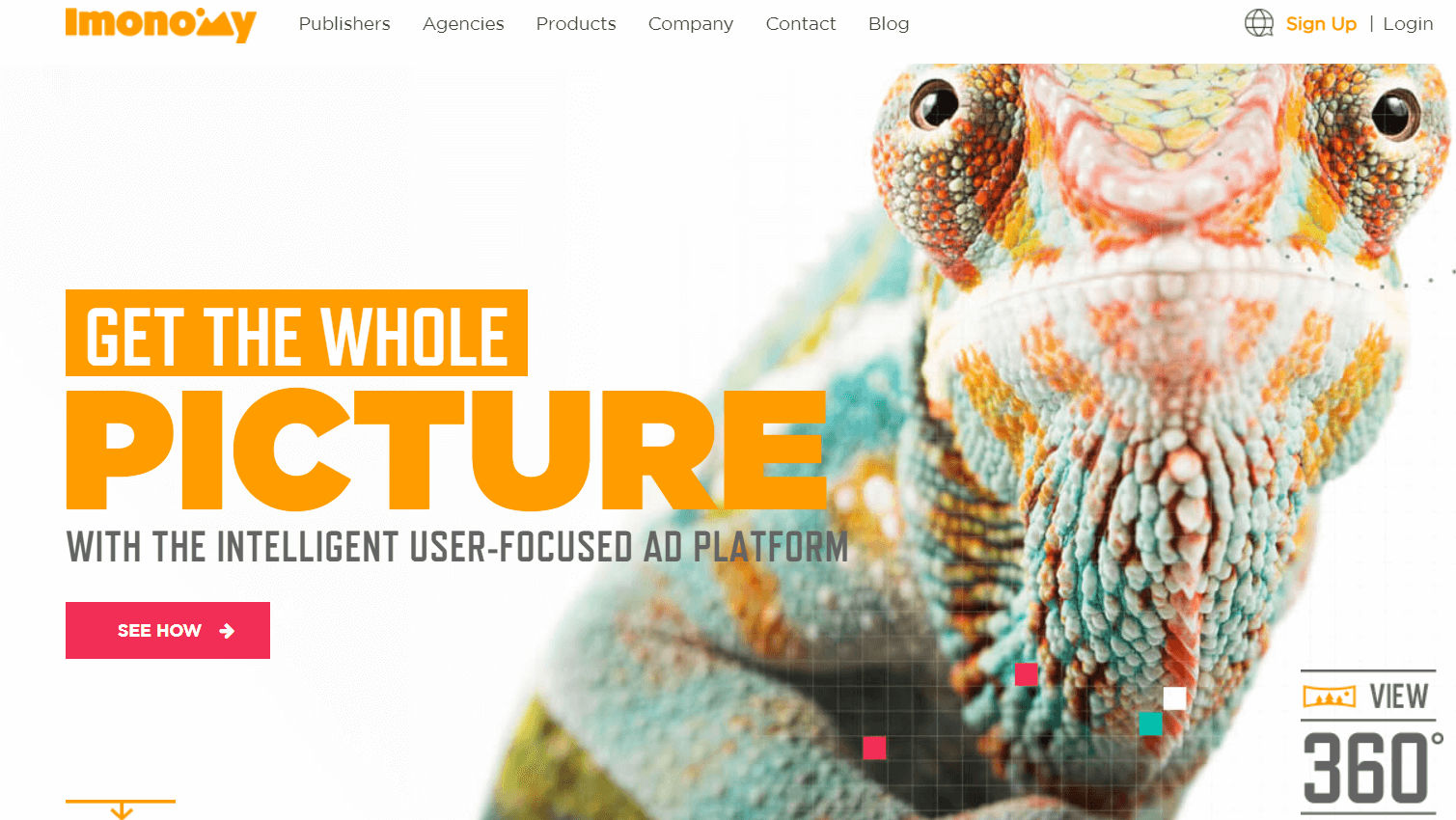 You are aware that a block of text does not properly captivate the human eye as an image does.
So wouldn't it be good if you could incorporate advertisements into images?
It can happen…. thanks to Imonomy.
Publishers and marketers can use the picture advertising platform Imonomy. Their product employs an algorithm to match photographs with pertinent ads.
The possibility of turning a glimpse into a sale is increased by the images and the advertisement's close thematic association.
As a result, you may now make more money from your visual material than before.
There is a tool for every task, whether you need to build a meme, edit a product shot, convert a spreadsheet into an understandable infographic, model up a design, or produce your own original animation.
After using tools and tips… Now, questions arise: how to promote visual content within the audience?
So here is the solution to your question…
Basically, there are two ways of promoting visual marketing… Digital Marketing and Traditional Marketing…
Here in our next section, we will discuss digital visual marketing and traditional visual marketing and they're working together…
How Traditional and Digital Marketing Can Work Together?
"Digital is essential, but for the best exposure, don't overlook traditional marketing."
Consumers are more likely than ever to do online research before making a purchase. Even in physical locations, 82 percent of smartphone users seek customer reviews or other product information before making a purchase. Therefore, it makes sense that 99 percent of businesses want to raise their spending on digital marketing in 2019. In order to reach consumers who actively seek information online, marketing messages must be available online.
But in terms of marketing and promotion, digital marketing isn't the end-all-be-all.
Traditional marketing strategies must coexist with digital marketing tools at all stages of the buyer's journey. Such outbound marketing can be applied to the consumer's journey at both the awareness and decision stages. Because consumers will never find you if they aren't looking for you, digital and conventional marketing must work effectively together.
Have you ever given it a thought… What if the old can be new again?
If not, then let me take you on the journey of new with the role of old visual marketing…
Customers are more likely to recall your message if they see your adverts in numerous locations. However, people are being inundated with messages, and every company is competing to have the best message on the most effective platform. This, regrettably, implies that the typical customer sees up to 10,000 marketing and promotional messages per day. Your customers feel uneasy due to the noise on the internet and the adverts that follow people everywhere they go.
Traditional marketing is a form that is underutilized. In other words, if you try it, you're more likely to stand out. By incorporating technology into these channels, you may come up with creative, cost-effective ways to use both conventional and cutting-edge marketing techniques to reach consumers.
Here are my five favorite strategies to harness the power of traditional marketing with new innovations.
1. Magazines and Digital Content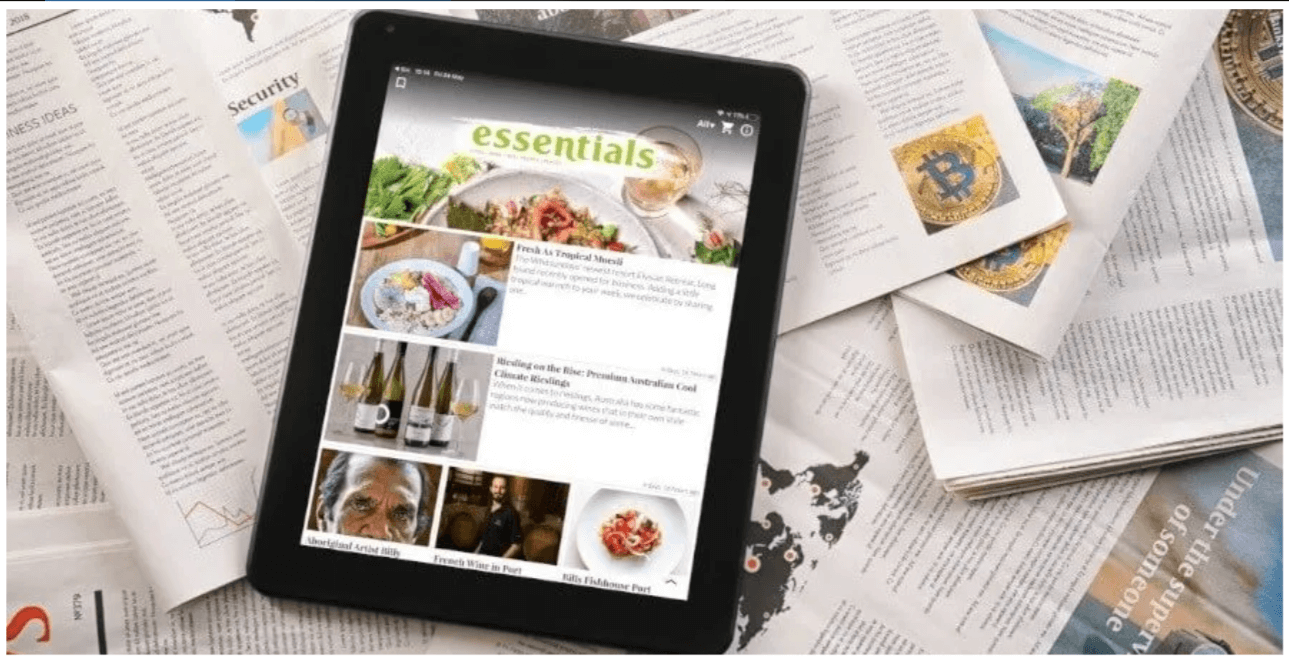 Don't think that print is obsolete. The magazine sector is still able to retain its devoted readers. Magazines are excellent for reaching particular target markets because they frequently cater to niche populations. Publications devoted to certain interests, such as business, travel, vintage automobiles, diving, and investing, are great sources of information for consumer sections that are quite specialized.
Because readers gravitate to magazines for their specialized viewpoints, brands that collaborate with them frequently experience an increase in reader trust. Make sure to ask about the magazine's digital audiences when thinking about advertising, native advertising, sponsored content, or event sponsorships. This applies whether the magazine has a website, social media presence, or digital editions.
2. Billboards and Geotargeting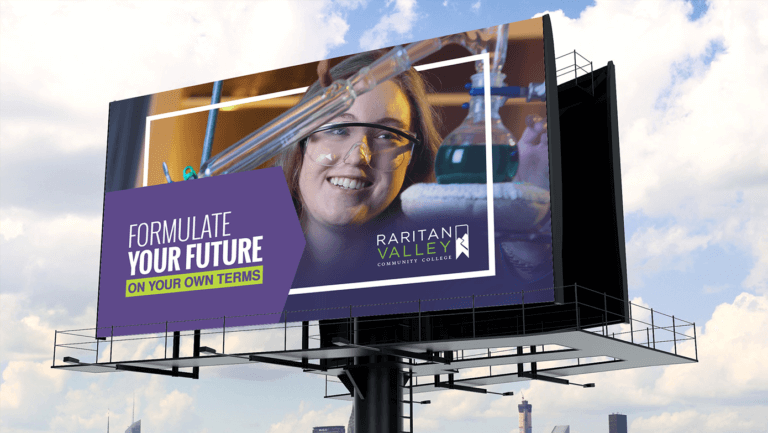 With a reach of more than 90% of the population, billboards remain one of the most effective forms of advertising in particular markets. Smaller businesses were unable to use billboards for a long time due to their exorbitant cost, but more recent digital billboard designs now provide significantly lower prices (as little as a third of the price) for exposure that is essentially equivalent. Pair billboards with geo-targeted ads to send a banner ad to drivers' smartphones after they pass for an especially potent marketing message in order to maximize your return on investment.
3. Radio and Streaming Ads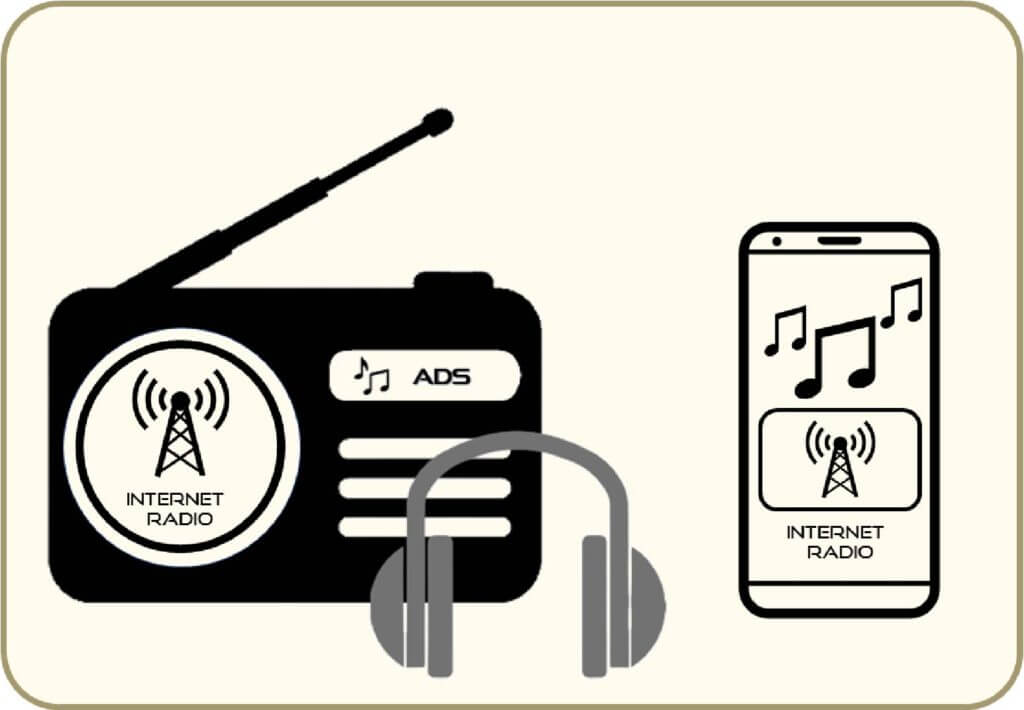 People still have favorite radio stations, so purchasing both broadcast and internet commercials will increase the exposure of your advertisements. When individuals are looking for traffic updates and local news throughout their morning commute, hit them. If you're on a low budget, the majority of radio stations will produce your ad for no charge. Purchase additional placement on Pandora, Spotify, and YouTube if the spot is excellent. The location can also be used to contact individuals through well-known podcasts.
A Podcast Is a Tool That Can Help Every Designer, Developer, and User to Grow Their Business…
Learn how to utilize Best WordPress Podcasts and associated technologies more effectively!
Businesses are leaving more room to play in traditional channels as they turn their attention to digital advertising. You'll have a solid plan as long as you tell your narrative in a distinctive way and figure out how to reuse your material to maximize the worth of your purchases. Therefore, avoid thinking that conventional advertising strategies are becoming obsolete. Your organization will stand out and be noticed if you combine these strategies with contemporary digital chances.
4. TV and Video Advertisements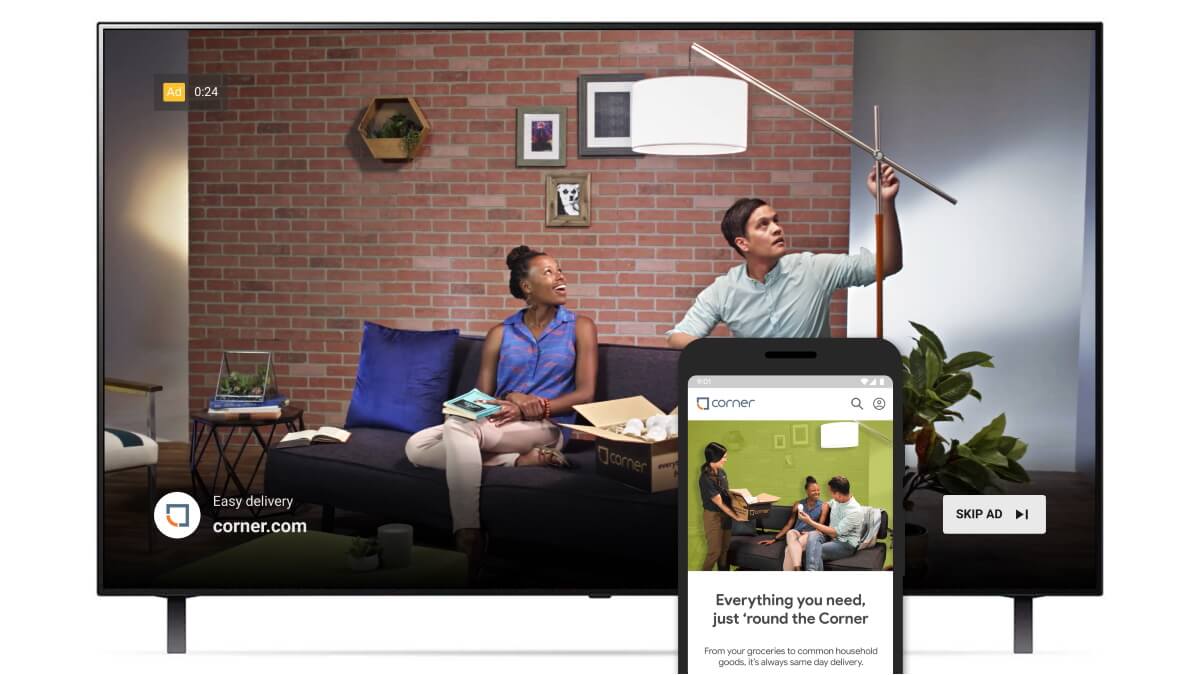 Although it's true that many younger people are cutting the cord on cable, marketers don't have to choose between streaming and cable, especially now that TV advertising has gotten so much more affordable. For instance, many people still watch the news. Discover the preferences of your target market before launching a commercial that delivers your narrative. For around $5,000 per month, you can maintain a respectable schedule. It may cost between $10,000 and $25,000 to produce a TV ad, but it's a wise investment because you can use the material you produce for various digital platforms.
If cable TV isn't where you want to be (or is still too cost-prohibitive), most cable stations have apps, video channels, or even YouTube channels that you can buy ads on, often at lower price points. Make video ads of different lengths – such as six seconds, 15 seconds, and 30 seconds – that can be repurposed for social media, digital streaming, and your website.
Now a new term introduced in the field of telecast medium named Connected TV (CTV). It is widespread and expanding.
It currently accounts for over half of all worldwide video impressions and is the streaming platform with the highest growth.
Over 75% more people watched YouTube castings globally than the previous year.
5. Newspapers and Online Ads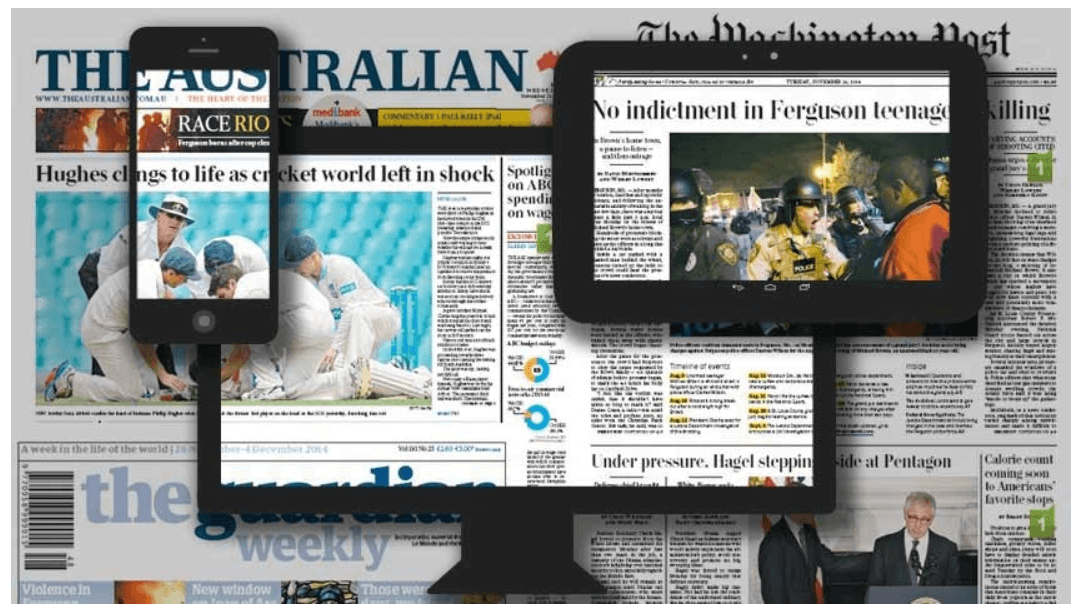 Despite the fact that local newspapers are dwindling, there are still those readers who like to sit down with a cup of coffee and paper. Have you recently examined the advertising? Local newspapers are a perfect fit for the target market because some of my advertising clients are housebuilders. The newspaper's house section used to be pricey and crowded with other builders because it was so competitive. The paper now only has one or two advertisers, and the costs have significantly decreased.
For small firms with limited resources, this is fantastic. In addition to paying less, you may purchase a significantly larger advertisement. You can always bargain for more value for some banner advertisements or social media posts on the websites of most publications.
Final Words
If you choose visual marketing in accordance with your target and, of course, with your style and visual identity, they could play a significant role in your visual content marketing plan.
Many, if not all, of the other promotional strategies you are doing, such as content marketing, traffic generation, SEO (or rather on-SERP marketing), etc., might benefit from visual marketing.
The fact that you are never truly finished is, in my opinion, the best aspect of visual marketing. To stay ahead of the competition—or at the very least, current in your niche—you must constantly be innovating, experimenting with new technologies, and learning new strategies.