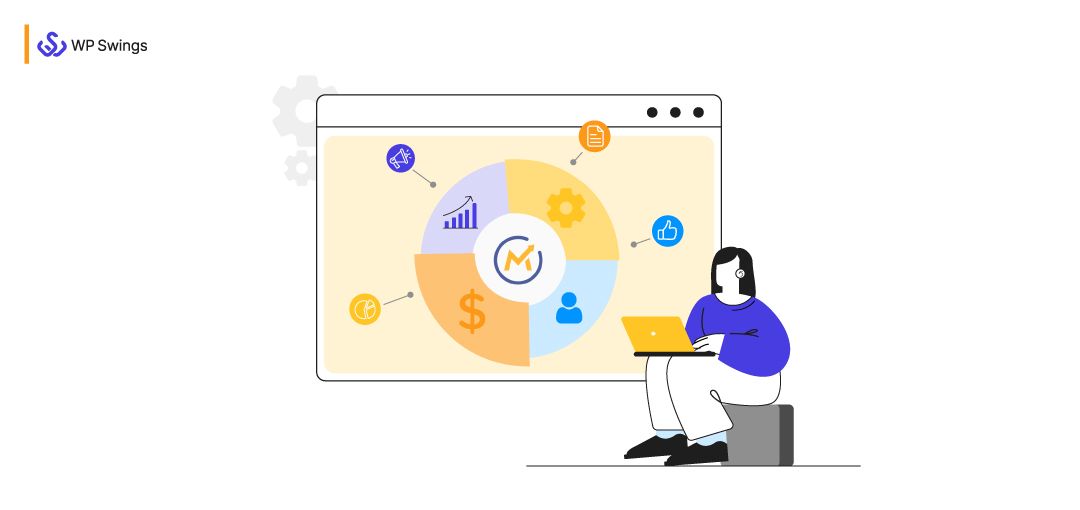 Business growth solely depends upon customer service. For it, you need to precisely extract valuable insights about your customers and take action upon them. And finally, engage with your customers accordingly. So, that you can build trustworthy connections with your customers and develop an efficient marketing strategy.
Nowadays, businesses are highly adopting marketing automation to reduce manual work and surge through automation processes. If you are looking for the optimum solution for Marketing Automation, then Mautic can be the best option for you.
Mautic can greatly help you empower your business with a high level of automation and deliver a personalized customer experience. One of the significant advantages of Mautic is that it can be integrated with WooCommerce, WordPress, Shopify, and many more!
I have curated this Mautic guide so that a beginner may not find it typical to use it. So, let us begin!
What Is Mautic?
Mautic is an open-source marketing automation software that enables marketers to automate their repetitive tasks such as lead generation, contact segmentation, contact scoring, marketing campaigns, etc.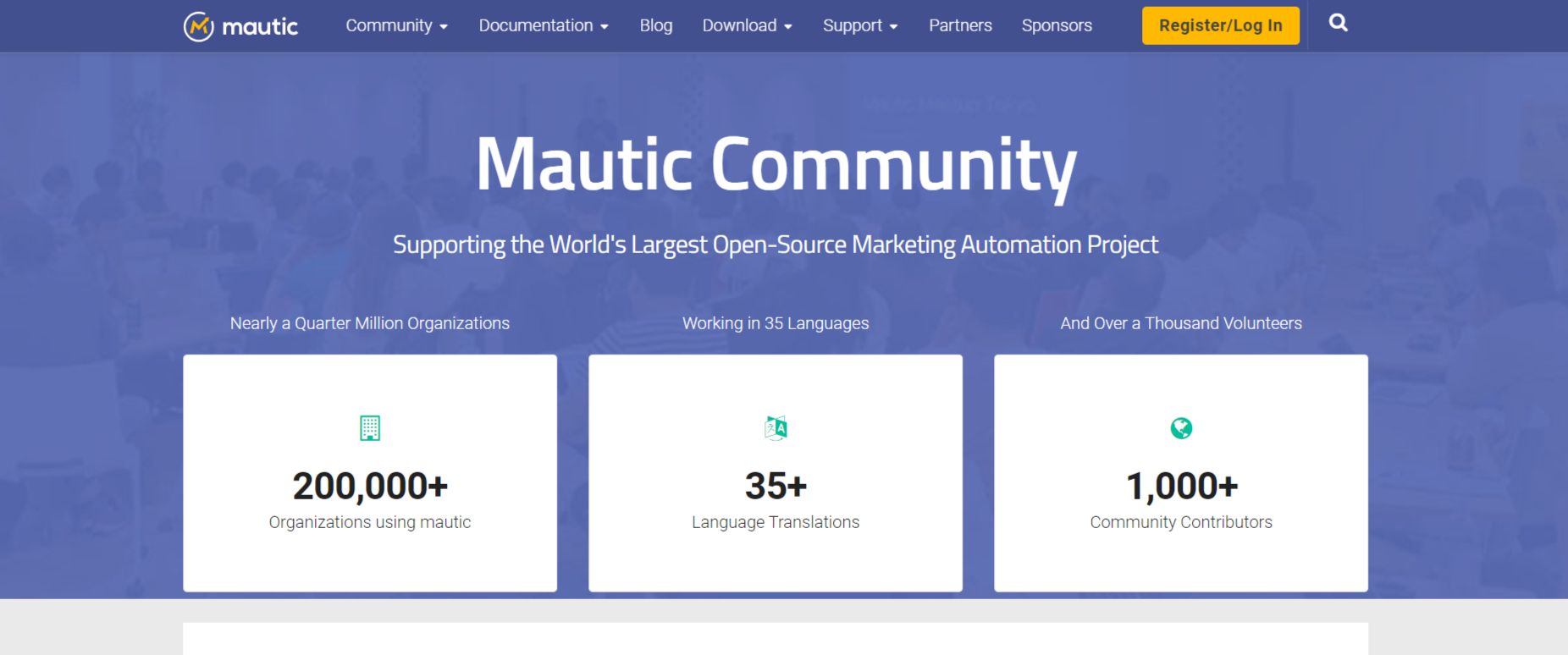 It was launched in 2014 as an open-source project under the GPL v3 license and was created by DB Hurtley.
Mautic offers an efficient set of tools that can help you save time, money, and achieve prominent results. It has become a trustworthy automation tool.
Mautic has created its own video itself. You can comprehend it from the Mautic tutorial below. You can understand very clearly about Mautic from this Mautic tutorial. So let us proceed steadily in this Mautic Guide!
Get the Free and Premium WooCommerce Plugins!
Convert leads into customers, boost your sales, and increase your revenue with our top-rated plugins!
How to Use and Setup Mautic?
To start using Mautic, you need to install it. You can install it from sources such as Bitnami, Digital, etc. It is up to you which Mautic version you choose!
Please make sure that during the Mautic installation, your Mautic instance must be Git Managed. So that you can better understand the changes contained in different Mautic Minor version updates and blend in bug fixes.
Also, make sure that your Mautic website is HTTPS secured. For it, you will have to secure an SSL certificate and install it on your web host.
Once, you have installed it, you can configure the Mautic instance:
Next, you will need to set an HTTPs website URL from Configuration>System Settings>Site URL.
Then, set- Cookie as Secure to be toggled ON.
Cron Jobs Addition
Cron Jobs are required by Mautic in order to perform maintenance tasks such as sending emails, contacts updation, campaign actions execution, etc. For it, you need to manually add the cron jobs to your server. You can refer to the Mautic setup guide to get detailed information about it.
Case 1: Use Self-Hosted Mautic Version
For installing and setting up the self-hosted version, you can follow the below steps:
Download the latest version of Mautic. You might need to fill out the form below to confirm the download process.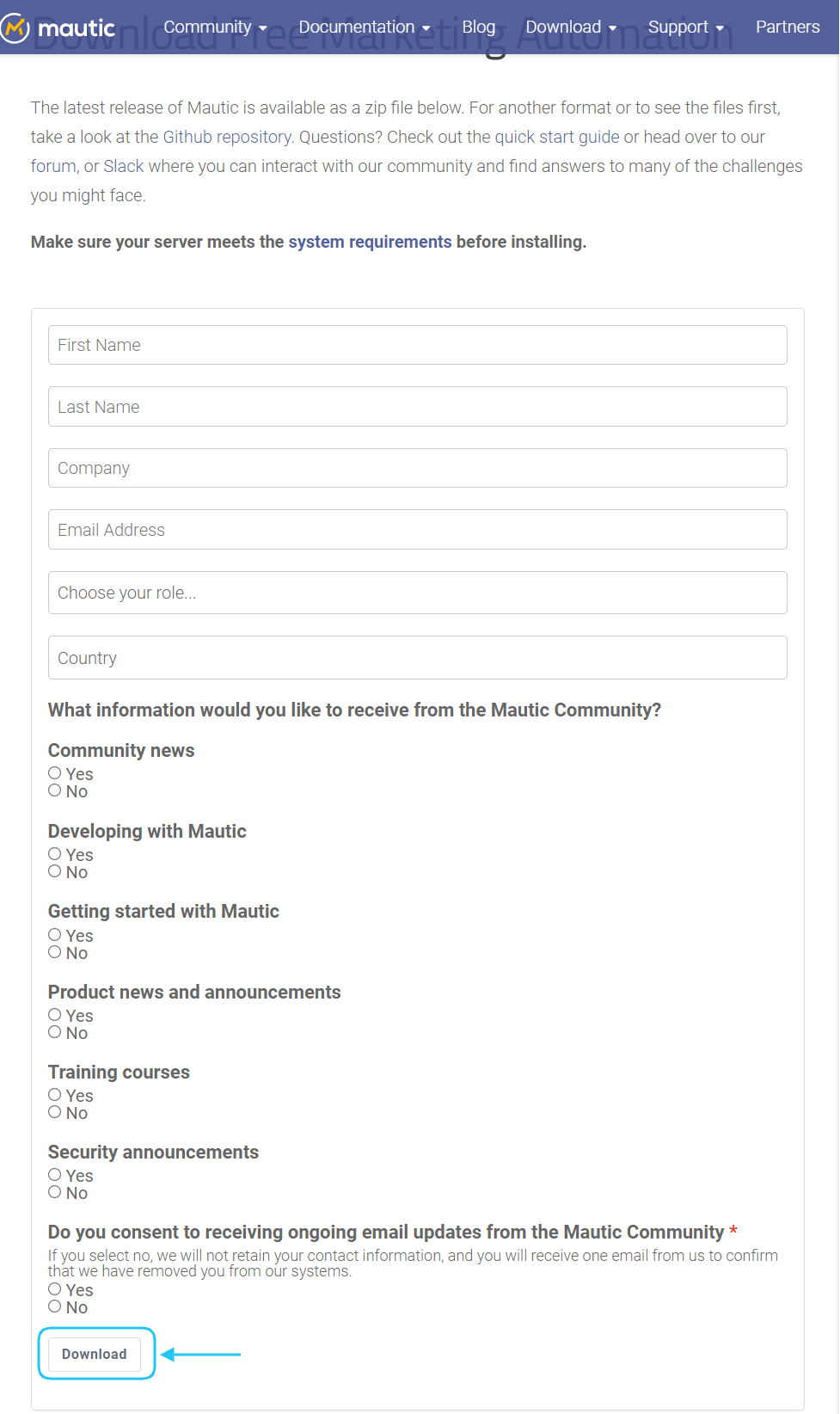 Unzip the downloaded Mautic file and transfer it to your preferred installation location in your remote directory using your FTP Client.
Set up a new MySQL database. Create a new database in it. Grant all permissions to that new MySQL user.
Navigate to your Mautic Installation URL (Mautic.yourdomain.com or yourdomain.com/Mautic) and complete the Mautic Installation Wizard.
Once the installation is done, you can start using it.
Mautic Is One of the Best Open Source Marketing Automation Software!!
Read the insights about Mautic, its exceptional capabilities, and the ways in which it can help you automate your marketing tasks!!
Case 2: Use Hosted Version of Mautic
For using the hosted version, you don't need to install Mautic. Just follow the steps mentioned below:
Use Hosted Version of Mautic and go to Mautic.com.
You'll see a Request A Demo button on that page.

Click on that button to go to the contact form.
Fill in all the fields in that form to create your demo account.
Once your account is created, you will receive the credentials. Use those credentials to log in and start using Mautic.
Still, if you have any kind of confusion you can read Mautic setup guide.
Mautic Integration for WooCommerce
Efficiently manage your WooCommerce orders and contacts with Mautic Integration for WooCommerce. Segment your customers and send effective marketing campaigns to them!
Just Integrate Your WooCommerce Store With Mautic!
Sync your customer's data in real-time on Mautic, create targeted marketing campaigns, segment contacts on Recency, Frequency, and Monetary basis, and much more…
Why Should You Use Mautic: Benefits You Shouldn't Ignore!
Save Time on Redundant Marketing Tasks
88% of marketers say that automation helps them reduce the time they spend on preparing reports and performing analysis.
Nothing irritates you more than a tedious and manual task. A task that consumes time but you have to do it on a daily basis. You know as a business grows, the priorities grow too. So you have to pick your priorities wisely.
You can't delay your daily tasks. So, here marketing automation tools like Mautic plays a significant role. Mautic automates marketing tasks you need to perform regularly. Such as sending emails to your users, segmenting customers, generating and nurturing leads, etc. So that you can focus on your priorities.
Manage Your Leads
Mautic helps you in lead management. It means generating leads, nurturing them, and analyzing their characteristics for targeting. Mautic uses forms to capture leads, emails to nurture them, and reports to analyze their behavior.
Reach more & more leads, and engage with them. And finally, convert them into customers with Mautic. It helps you build your presence in the potential target market. It will greatly help you to achieve increased revenue!
Segment Your Contacts
Contact Segmentation helps you segregate your contacts on the basis of their characteristics. Mautic lets you create segments as per your choice. These segments hold the customer data that goes in it after getting filtered by the filters provided by Mautic itself.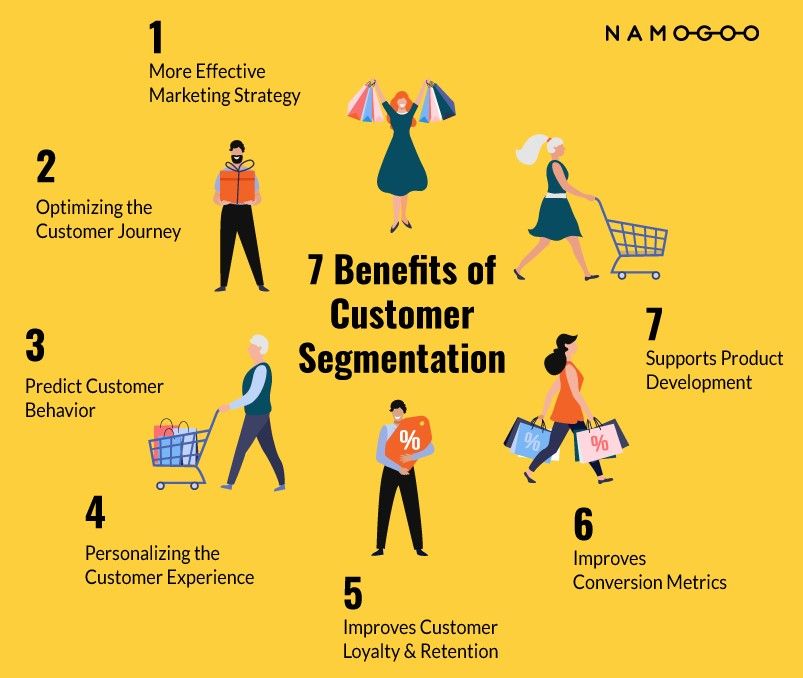 Create segments for a specific group of users that share similar characteristics. These segments help you create campaigns that are more targeted and convert users into customers.
Mautic enables you to create segments- public as well as private segments.
Mautic provides 50 filters. These filters are like conditions. They are used to particularly define the contacts who will be in the segment. Add multiple conditions. If a contact fulfills these conditions, it will be added to that segment.
In this manner, with contact segmentation, you will be able to better organize your contacts into segments. You can automate your communication with contacts in order to align them with your marketing strategy.
Know the Benefits You Can Get From Customer Segmentation
Dynamic Content
Dynamic content is a prominent feature of Mautic that helps you create relevant content for your emails and landing pages. You can analyze the real-time engagement data to understand what type of content your audience needs. You can add code to your email content and personalize it. So that each individual receives a perfect message.
Basically, there are two types of dynamic content in Mautic- Filter based and Campaign based. Filter-based allows you to configure filters so that slots or landing pages with DWC tokens can show content based on specific conditions.
Builds Your email List Faster
86% of business professionals prefer to use email communication for business purposes. Why so? Because it is the 3rd most influential source of information for B2B audiences.
So you know how significant emails are for your business. But they will benefit you only if you've got a big email list. Honestly speaking, it takes an eternity to grow your email list. Hence you should automate this process instead of doing it manually.
With Mautic, you can create forms that appear on your website and capture the user data. You can also analyze this data to understand your users, their needs, interests, etc. You can segment them on the basis of it for better targeting.
email Marketing
Perform email marketing perfectly by using Mautic. Mautic greatly helps stay in touch with leads and contacts. You will not need to spend a large amount of money for sending bulk emails.
For sending emails to your contacts, you can use various predefined Mautic email templates. Also, you can create your own email templates with its email builder feature. This helps you create elegant and catchy emails to which you can add personalized content.
Create Targeting Campaigns
If you ask me about the most prominent feature of Mautic, I'll say it's the Mautic campaign builder. This feature is a sort of USP of Mautic. Suppose you own a business and create campaigns. If you often face trouble while creating them. Then, Mautic campaign builder can be your troubleshooter. It'll help you create converting and personalized email marketing campaigns.
You can create multi-channel campaigns with Mautic which are well represented on the tool. The drag and drop feature is also available to ease the process of campaign creation. What you need to do is to add the conditions, actions, and decisions in your campaigns which are clearly distinguished in the tool.
Multi-channel Campaigns
I have talked about multi-channel campaigns. Mautic campaign builder is an amazing feature that lets you create campaigns for different situations to target users. You can simply do this by dragging the options to create your campaign. These campaigns elaborate on the workflow which you are going to target. So that your users can take action on it.
Boosts Sales
The eventual but ultimate benefit of using Mautic is that it boosts your sales. We cannot connect this to a specific feature. But, it does that indirectly. Let me tell you how.
Mautic has a feature called A/B Testing. It allows you to create two different versions of a similar content piece or landing page. Once you create them, you can test them by putting them in front of your audience to know which drives more actions or simply converts better.
Once you get the idea about a more converting version, you can go with it. Test it again in the future with different versions and repeat the cycle to get better results.
Retains Customers
Mautic helps businesses build long-lasting relationships with customers. It does that by constantly nurturing them and providing a personalized customer experience. This helps businesses to boost their customer retention rate and brands grow.
Mautic assures that your email subscribers will get personalized emails that enhance their customer experience. Such as emails for the welcome, product launches, ebooks, sales, webinars, reviews, thank you, etc. These emails keep your customers updated and feel special.
Remember, if you don't forget your customers, they won't forget you.
Perform Contact Activity Tracking
Mautic helps in the activity tracking. You just need to add a tracking code in the Mautic CRM. Then, it will show you the page your users have visited. Visitors' data can be extremely useful for you as you can analyze their behavior and choices before you engage with them. With this feature, you can understand the interest of your contacts and target them accordingly.
Collect Information Using Mautic Forms
There are two types of forms in Mautic- Campaign Form and Standalone Form.
A campaign form can add a contact directly into a campaign whereas a standalone form can add a contact into a segment but not into a campaign.
Mautic Forms can help you in collecting useful information data and add information to their profiles. Mautic Forms are published on the HTML pages-landing pages.
Select what type of form you want to create. Suppose, if you want to capture your visitor's data. In this case, you can create a standalone form and display it on your website with the help of the focus item feature. If you want to create a complete campaign, and target, or retarget your contacts, you can create a campaign form.
Compel Content With Landing Pages
Landing pages generate plenty of leads for businesses. With Mautic, create landing pages. With the easy drag-and-drop functionality, you just need to pick and place the item at a suitable place on your landing page. No arduous efforts are needed!
Mautic landing pages enable you to create multilingual pages, templated pages, and A/B testing environments.
Engage With Users via Focus Items
The focus items lets owners decide what they should focus on by displaying a lead-capturing form, an important notice, or a link to a specific page. In Mautic, focus items are listed in the channels menu.
Engage with your users using the modal pop up, sliding notifications, bars, and full page overlays.
For instance, if you want to increase the number of newsletter subscribers. In such case, you can select the option "Collect Data". It will show all the details that you need to create a lead-capturing form. Once you have created it, you can display it on your website as a bar, notification, full page, or popup.
Learn How You Connect Your WooCommerce Store With Mautic?
Know the step-wise step process to get started with it!
Mautic Pricing: How Much Does It Cost?
Mautic is available in both free and paid versions. In technical terms, they are called self-hosted and hosted versions. Let me clarify what they are:
1. Self-Hosted Version
The self-hosted version is available on Mautic.org. It is a free version of Mautic. But, remember you will require a server to install this version and that server is not free.
2. Hosted Version
The hosted version of Mautic is available on Mautic.com. It is a paid version. You just have to go to Mautic.com and sign up to request a free demo of Mautic. Once your demo account is created, they will provide some resources or a Mautic guide describing how to use it.

If you like the demo you can extend it to a full purchase by contacting them. They don't disclose their pricing but it depends on how many records you want to have in your account.
Final Words
I hope this Mautic guide and has helped you clear your doubts and given you an idea of why you should opt for Mautic. Summing up all the learnings from this Mautic guide, here are some quick takeaways for you:
Mautic saves the time you waste on repetitive marketing tasks.
It grows your email list fastly.
It helps brands in customer retention and makes strong relationships with them.
You can create high-converting marketing campaigns easily with Mautic.
It increases your conversion rates which eventually boosts your sales.
It is available in both free and paid versions.
So, if you are looking for a marketing automation tool that can speed up your business growth, you must give Mautic a try. If you still have any kind of confusion regarding this tool, discuss it with us in the comments section below.