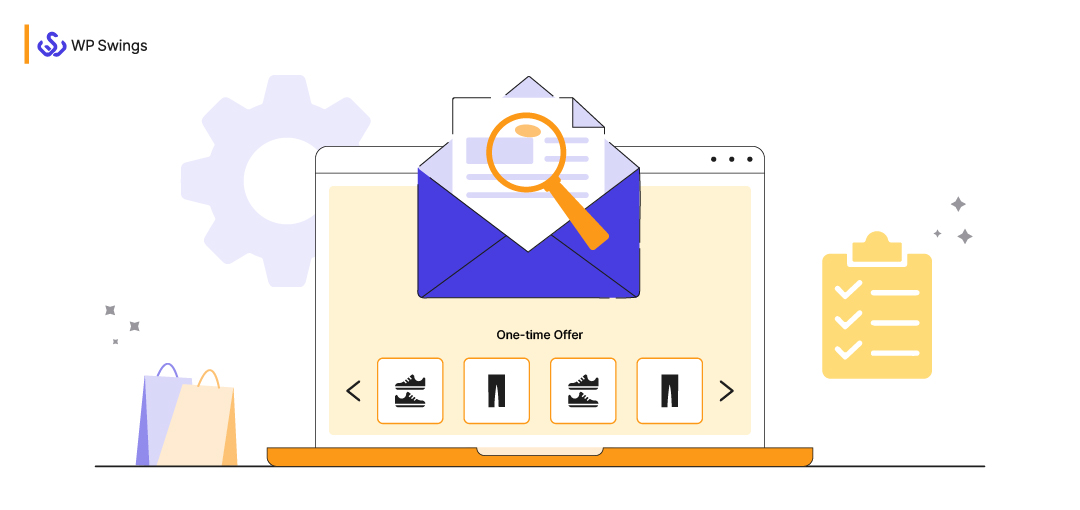 WooCommerce email is an essential component of any eCommerce marketing strategy. Emails can help drive new sales, keep customers informed, and encourage them to return to your site as soon as possible. As the Woocommerce ecosystem has grown in recent years, so has the number of email sending options.
And, as is frequently the case, the default methods aren't always the best ones. It's useful to be able to preview the layout of your WooCommerce emails to see how they'll appear to your customers when you're customizing them. It's also a good idea to test their deliverability to ensure that they reach your customers' inboxes rather than end up in spam.
How WooCommerce Emails Will Revive Your Business…
When new customer shops with you, they anticipate a specific sequence of events. First, an email confirming a newly created account must arrive in their inbox. Later, when an order is placed, paid for, and shipped, emails are expected. When they get into trouble, such as forgetting their password or encountering another problem, it's email that gets them back on track.
WooCommerce emails accompany customers wherever they go, giving them peace of mind and providing an easy reference when the need arises. They are not required to open all of them. They might not interact with them as much as you'd like. However, if one or two of them fail to reach their inboxes, it can ruin an otherwise perfect customer experience.
Enhancing Your Customers' Experience Is What Every Company Strives For…
Give customers a great experience, and they'll buy more, be more loyal and share their experience with friends.
Transactional emails have much higher open rates than other types of messages. According to a landmark IBM study, on average, 45% of transactional emails are read, with the most successful segments reading closer to 70%. Doesn't that seem like a lot? In comparison, marketing emails have an average open rate of 20-25% regardless of industry.
eCommerce business owners benefit greatly from having access to their customers' inboxes. WooCommerce email automation can be used to upsell, re-engage, and inspire customers. They can raise brand awareness and strengthen relationships with current customers. They can sell for you at any time of day or night, including weekends and bank holidays.
Not only this, it's useful to be able to preview the layout of your WooCommerce emails to see how they'll appear to your customers when you're customizing them. It's also a good idea to test their deliverability to ensure that they reach your customers' inboxes rather than end up in spam.
This article is all about 'how to preview your WooCommerce emails' before sending them. In the below sections I have mentioned the whole process.
Types of Emails Used in Business Growth
Email marketing is an essential part of running an eCommerce business because it can help you build relationships with customers, increase brand awareness, promote your content, and more. Now, let's go over the various types of WooCommerce emails that successful eCommerce businesses use in their email marketing strategy.
Abandoned Cart Emails
Abandoned cart emails nurture customers who did not complete their orders, with the primary goal of convincing them to do so. They send out reminders, offer incentives, and attempt to get the recipients back on track (if, for example, their payment was declined). They're designed to sell, and they do it well.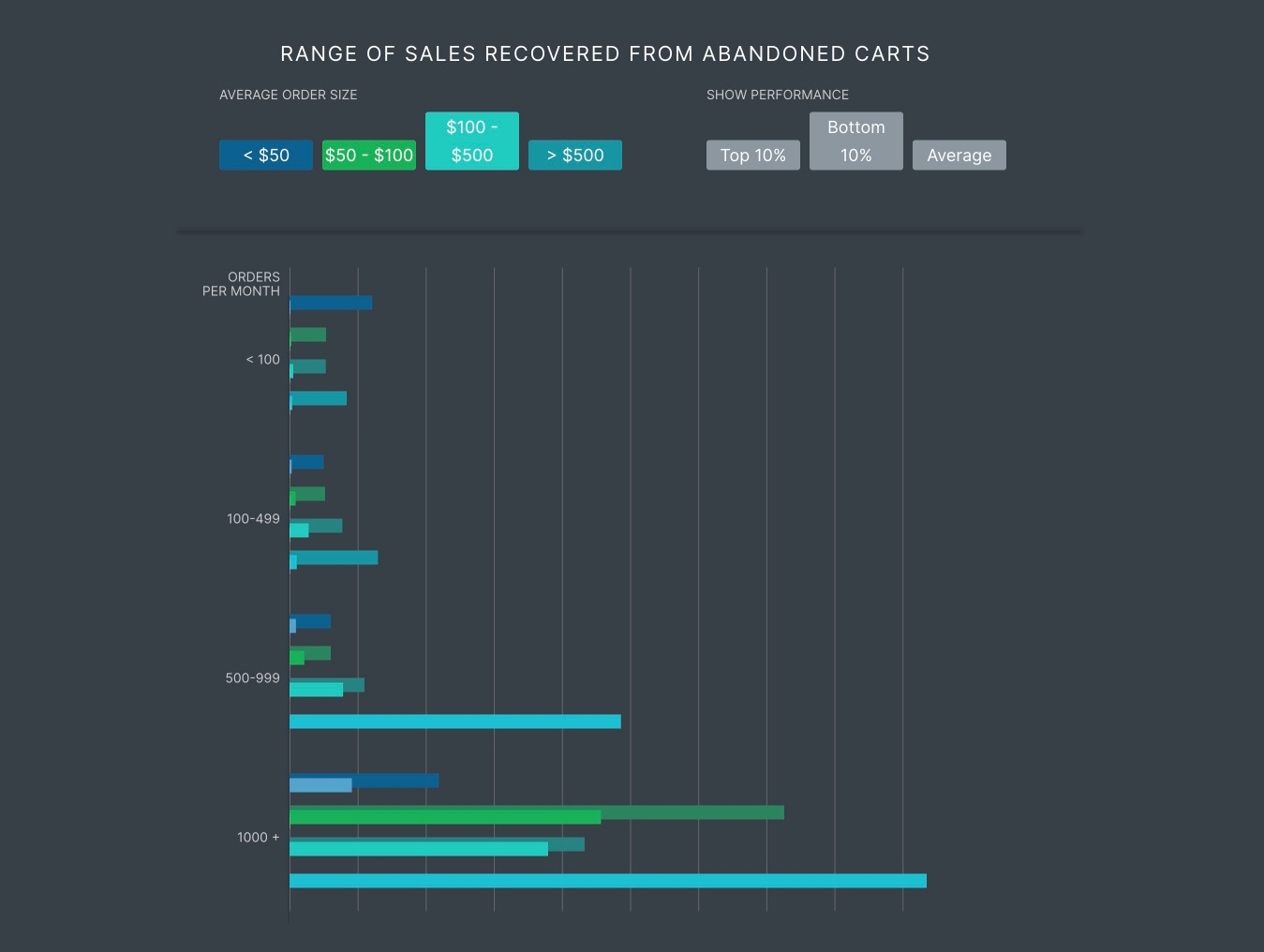 According to Klaviyo's eCommerce Industry Benchmark Report, businesses generated more than $60 million in sales directly from abandoned cart emails in the first three months of 2017.
Do You Know… An Abandoned Cart Recovery Is a Two-Fold Approach.
Abandoned cart recovery is a sales acquisition strategy in which online retailers use marketing automation and user experience design to convert abandoned carts into sales…
Confirmation Emails
Confirmation emails may inform a customer that their order or payment has been confirmed, that their order has been changed or canceled, that their payment has been processed or failed, or that their refund has been processed, among other things. The goal of this type of email is to inform a client of new developments, persuade them to take a specific action (such as verifying their credit card), or provide them with peace of mind.
Account- and Platform-Related Emails
Account- and platform-related emails include password reset notifications, account creation confirmation emails, and any system notifications or onboarding emails ("first steps with X" -a type of emails). They can help users get back on track or simply guide them to the desired result.
WooCommerce provides ready-to-use templates for 11 common situations that can be addressed via email. To view and configure them, go to your WordPress installation, click WooCommerce → Settings, and then select the Emails tab.
You can change the subject line or recipients of an internal email from this page. However, if you need to do more, such as upgrade the copy or work on the design, you must edit the template PHP file in your WooCommerce installation.
You can also use dedicated plugins for this, such as WooCommerce's own Email Customizer or Creative.eMail. We'll talk more about email clients that work with WooCommerce shortly.
Delivery Emails
Delivery emails may inform a customer that their order has been passed to the courier company, shipped, delayed, stuck in customs, or delivered, among other things. The purpose of these emails is to inform; most of the time, no action is required from the recipient. The subject line of these emails should be so descriptive that recipients do not need to open the message.
7 Plugins Used for Sending WooCommerce Emails
WooCommerce users frequently use email-sending plugins such as SendGrid, Mailchimp, or even Gmail to process their emails. They can then rely on their infrastructure and reputation as email senders to boost their deliverability immediately. At the same time, the shop owner is still shown as the sender of the message and will receive any responses to their automated emails.
Woocommerce Plugins You Must Have for Your Business…
Go Ahead With WP Swigs WooCommerce Plugins.
There is no distinction for the end user. It's a significant improvement for small businesses, such as most WooCommerce sellers.
There are two ways to use this type of email sending service: a WooCommerce-specific email plugin or a generic email plugin. I'll go over both approaches in more detail below.
1. Creative Mail for WooCommerce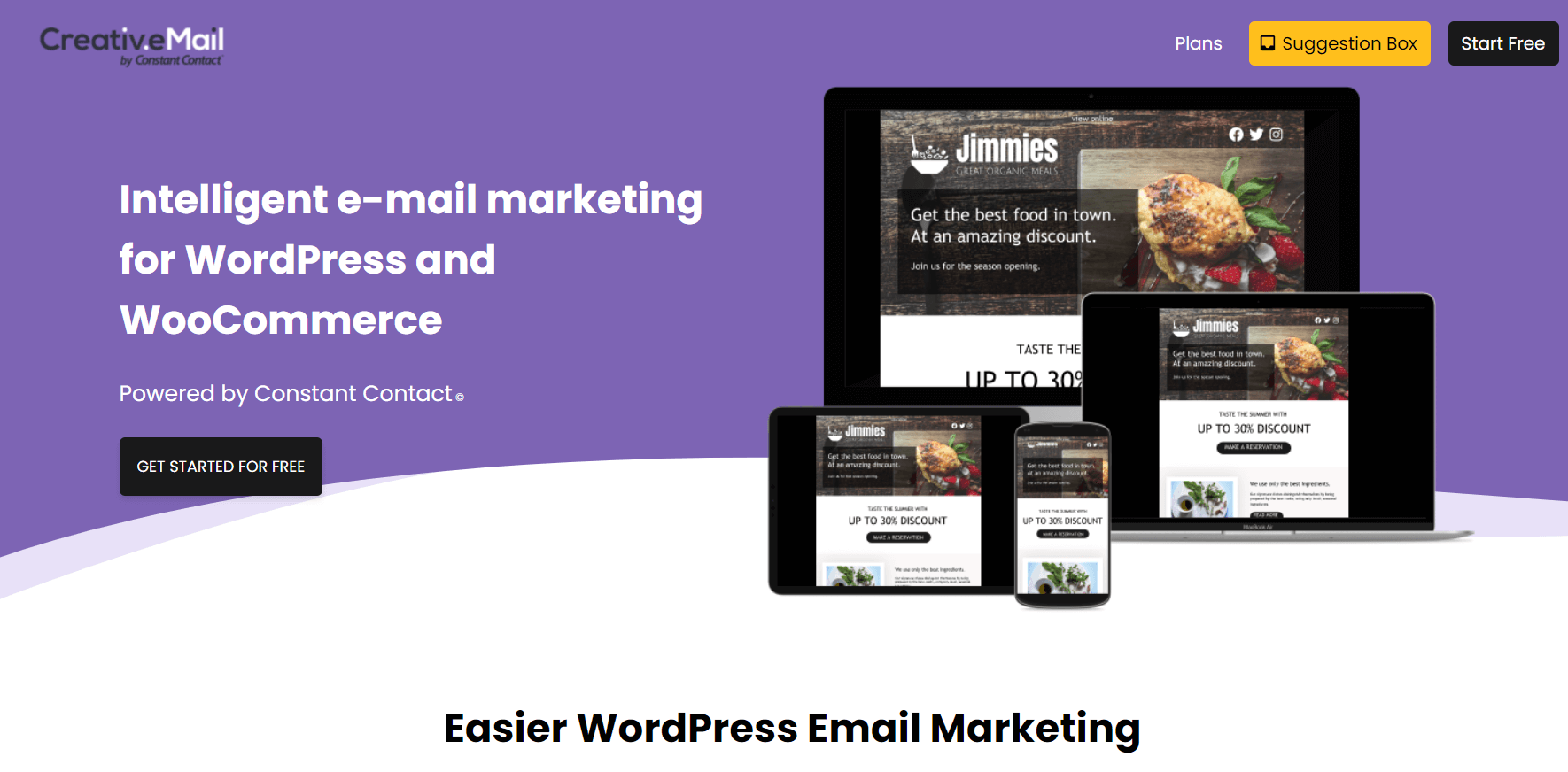 Best in: Create emails with recent blog posts, images, and products.
Creativ.eMail includes a simple visual editor that you can access from the WordPress admin dashboard. This editor includes pre-assembled content sections for your email's banner, header, and other parts. It also suggests layouts based on your most recent blog posts, images, and products.
You can also send customers a series of welcome emails to remind them about abandoned carts. Creative Mail, like both of the email tools mentioned above, includes a set of tools for creating, optimizing, and sending marketing campaigns to expand your audience and generate brand engagement.
Emails are sent through the Constant Contact infrastructure, ensuring high deliverability. There is a limited free trial period, after which you must upgrade to one of the paid plans.
2. WordPress Mail SMTP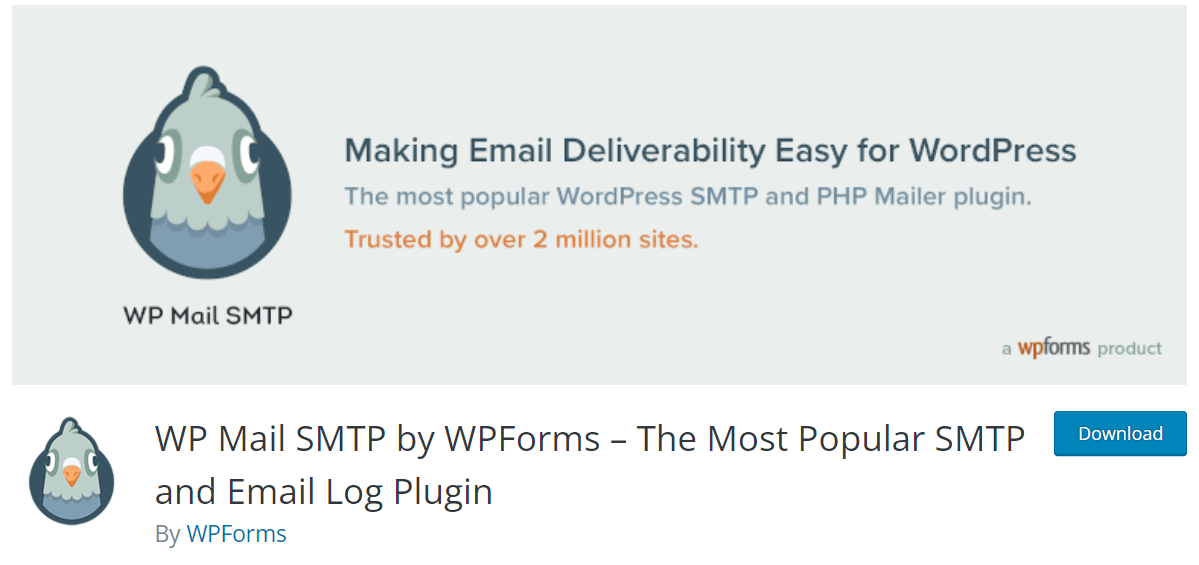 Best in: Using authentication to improve email deliverability
WordPress Mail SMTP by WP Forms comes with about a dozen integrations out of the box, the majority of which are free. Once you've decided, integrating a tool is as simple as copying and pasting the credentials along with a brief configuration.
Their Pro plan also includes some intriguing features. There are a few more services available (Amazon SES, Office 365, Outlook, and Zoho Mail), as well as email logging. It's a useful feature that records every email sent from your WordPress site (including WooCommerce).
It's useful for resolving customer complaints because you can find and verify each message sent from your store. Based on that, you may be able to determine where (and if) an error occurred and correct it.
It's also a feature used for troubleshooting, such as when emails aren't being delivered and you want to make sure they were sent from your store in the first place. If this is the case, the issue is most likely on the integration side. If no emails are logged, WooCommerce may be incorrectly configured. Please refer to WooCommerce's own documentation for further assistance.
3. MailPoet
Best in: Thousands of automated WooCommerce emails are being sent.
MailPoet's primary function is WooCommerce email marketing. It makes it easier to create a beautiful email and provides numerous customization options. You can do a lot from your admin dashboard without having to go to their website.
You can, for example, add an email opt-in form to your checkout pages and create customized customer emails based on the specific product purchased or the product's category.
MailPoet Sending Service is a more exciting feature. It eliminates the above-mentioned headache of sending from your server. It allows you to send up to 50K emails per hour, adds authentication methods, and provides a few other useful features.
You can enable it in WordPress by going to the plugin settings. Simply select "MailPoet Sending Service" under "Send With." You can send free emails to up to 1,000 subscribers (in this case, it should count each unique user ordering from you). To send to more subscribers, you'll need to upgrade to a paid plan, which will gradually increase in price as you add more clients.
Although MailPoet is primarily a content marketing service, it is also a good option for automated emails.
4. Post SMTP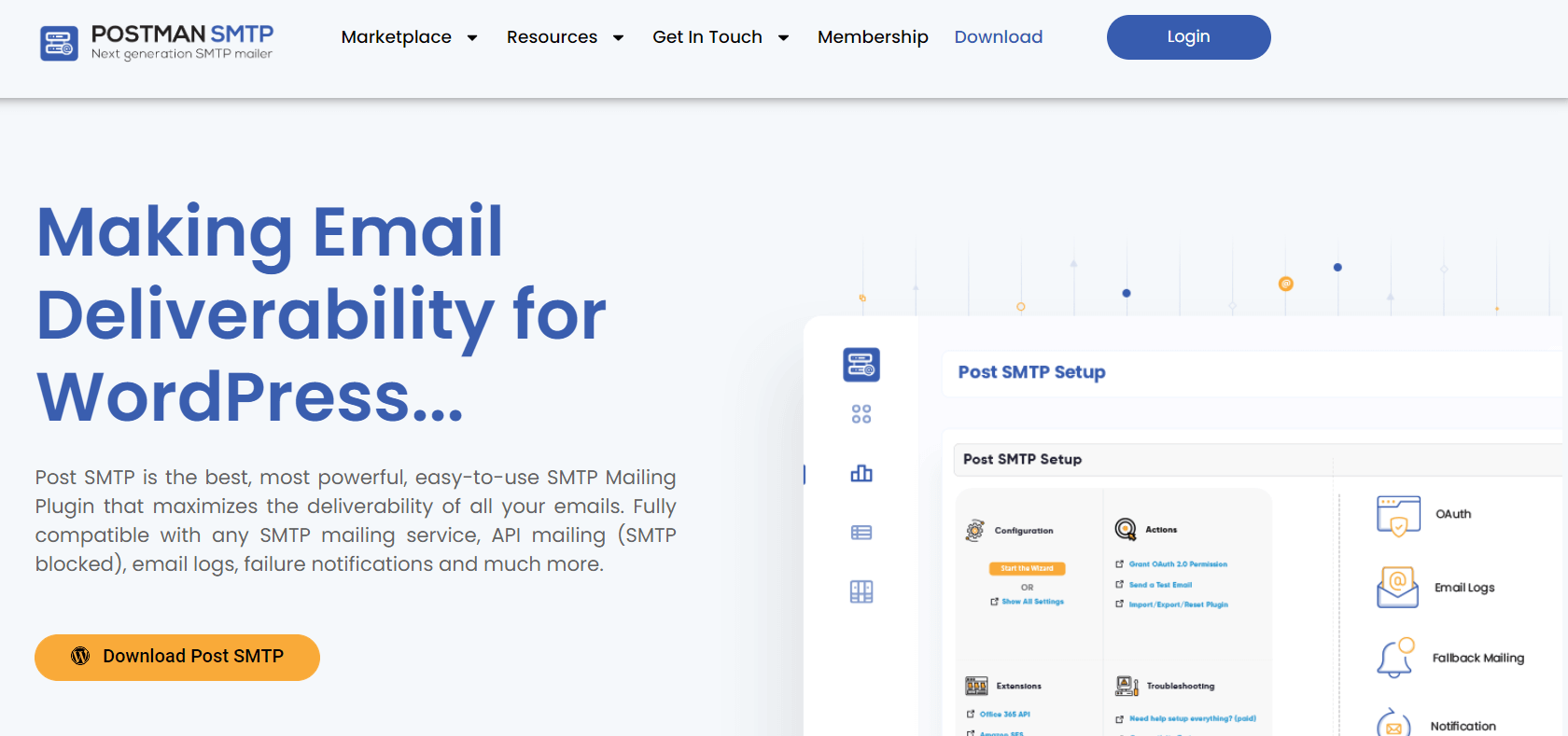 Best in: Sending automated WooCommerce emails in a secure manner
Post SMTP is a similar tool, but with a few more debugging options. It includes support for any email SMTP, but it also adds support for four popular email APIs. Sending via API is slightly faster than sending via SMTP. It's also more convenient for businesses that have developers on staff.
After selecting the desired integration, you can either let the wizard guide you through the process or go directly into the settings and populate the credentials.
The best feature of this plugin? It is completely free, but you are welcome to contribute to the author if you find the tool useful.
5. Hubspot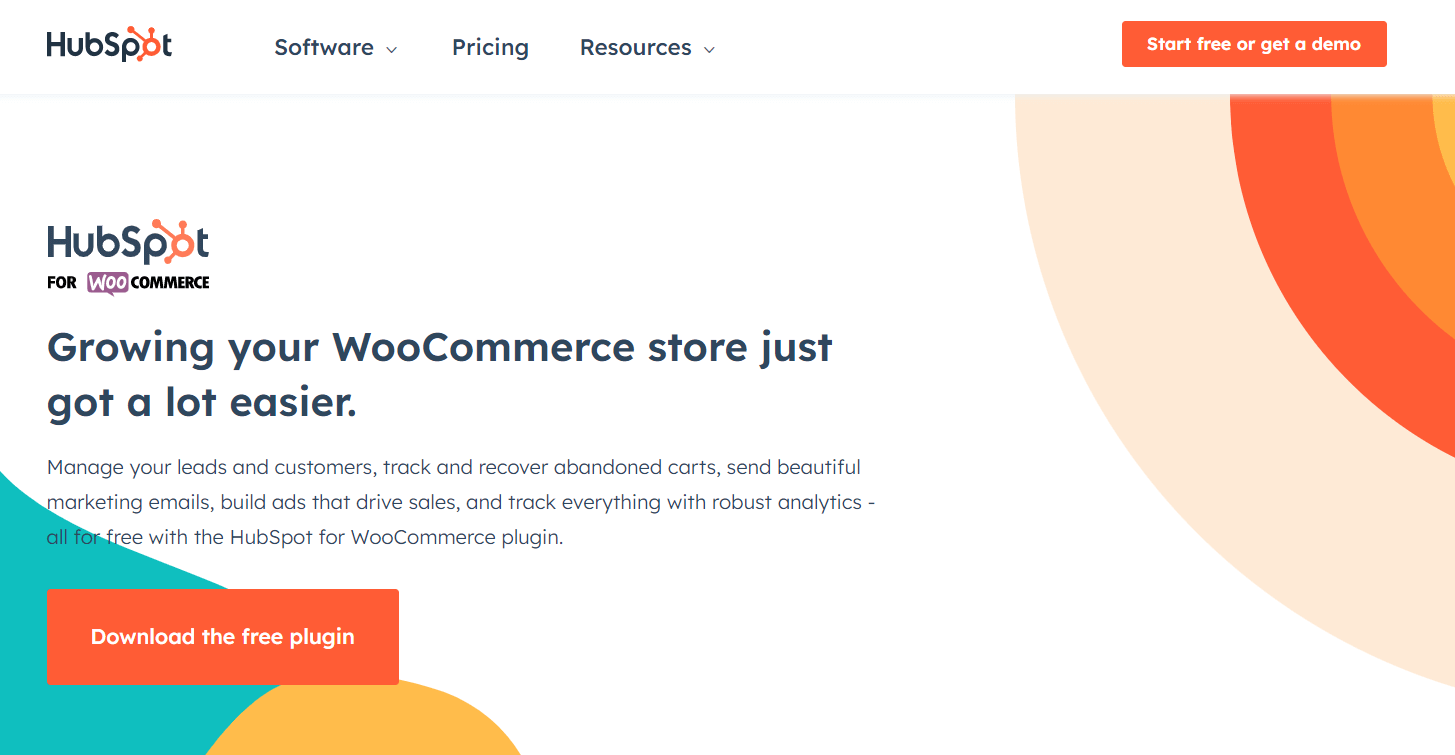 Best in: Making custom WooCommerce emails
HubSpot for WooCommerce is the most straightforward method of connecting your WooCommerce store to HubSpot. Once connected, you can use HubSpot's drag-and-drop email builder and one of its pre-designed templates to create responsive emails.
You can then personalize them based on previous purchases and interactions with your customers.
You can track opens, clicks, and other engagement metrics because emails are automatically logged in the HubSpot CRM.
This plugin will allow you to track your customers, view and recover abandoned carts, create ads on social channels, and create eCommerce reports to track business growth, in addition to sending emails to leads and customers.
6. MailChimp for WooCommerce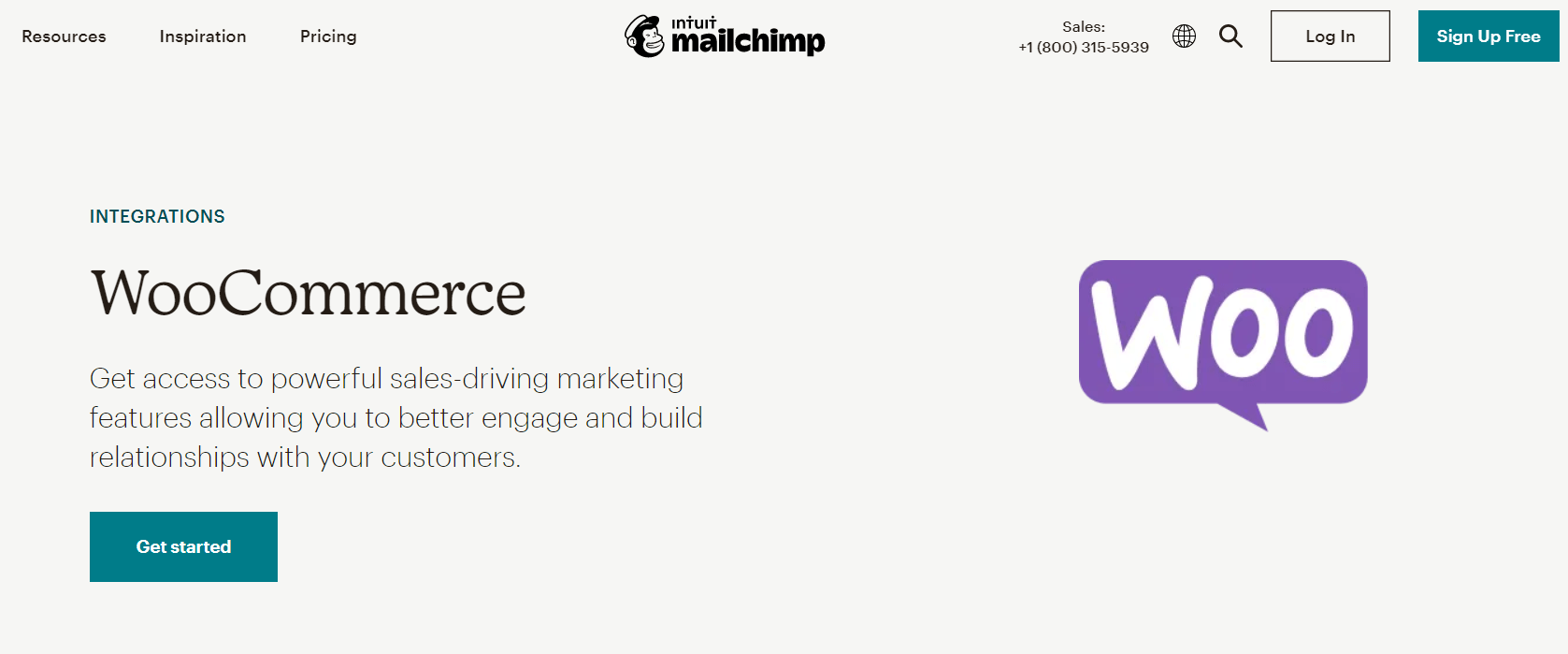 Best in: Creating trigger-based automated WooCommerce emails
MailChimp includes a drag-and-drop builder that allows you to create beautiful templates without writing any HTML. It operates in a slightly different manner than MailPoet, but the end result is the same.
The plugin is fairly simple and is primarily used to integrate with Mailtrap. It can also sync your order history with MailChimp, effectively shifting email management to their platform. For some, having everything on WordPress, as in the example above, will be a plus. Others will value having a separate tool for everything email.
In terms of features, MailChimp allows you to customize five different types of emails right out of the box. These types validate the following:
Order submitted
Payment received
Refund processed
Cancellation processed
Order shipped
You can set up abandoned cart emails or messages separately based on the various available triggers.
MailChimp is a little more complicated than its predecessor, but the complexity stems primarily from the sheer number of options available. All emails are sent using the MailChimp infrastructure, which is one of the best in the business.
For up to 2,000 subscribers, MailChimp is free.
7. Gmail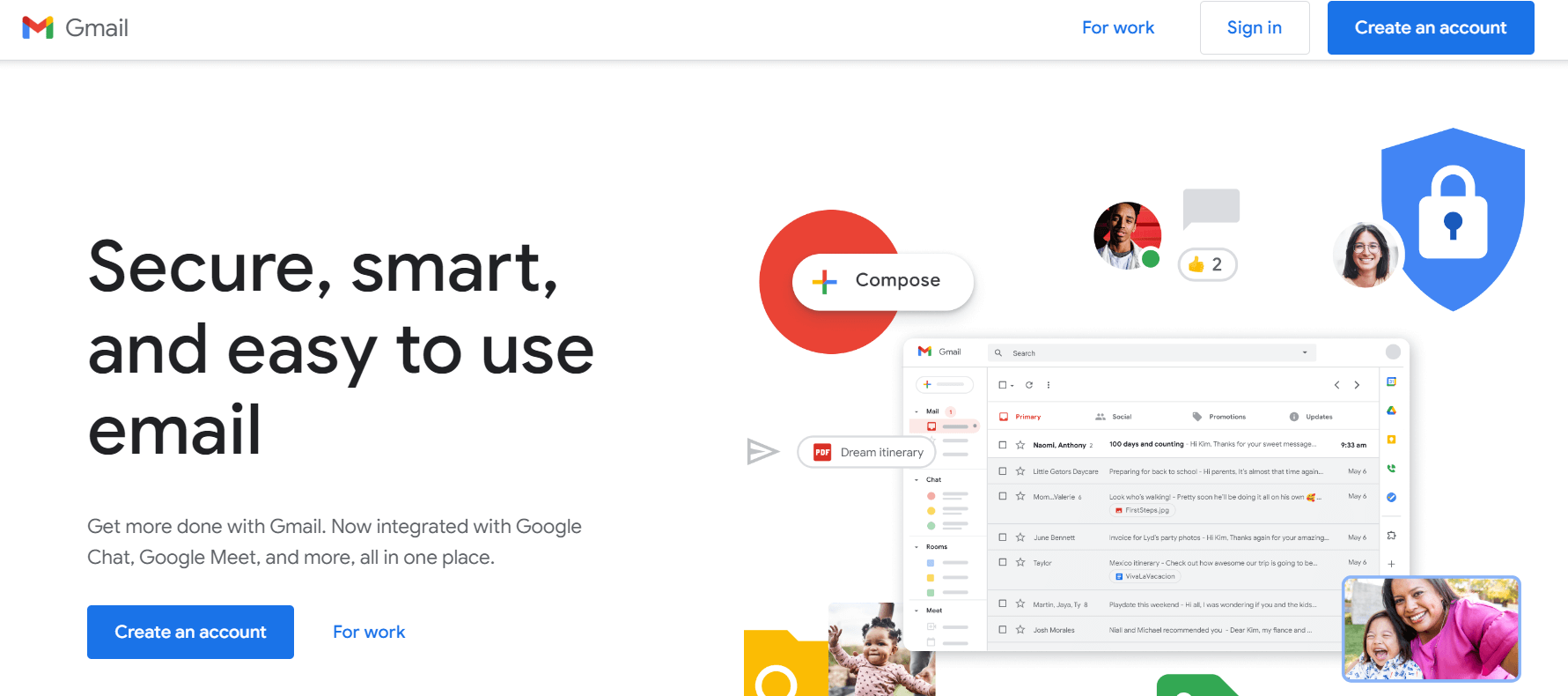 Best in: Emailing customers in small businesses
Gmail does not require an introduction. It's suitable for both personal and commercial use (via Google Apps), and even the free account can be used to send WooCommerce emails.
Why? Within 24 hours, Google allows you to email up to 500 unique recipients, including internal addresses. This may not be a problem for small-business owners, but it may become a bottleneck as you expand.
Gmail is also a haven for spammers, phishers, and other nefarious characters who frequent our inboxes. As a result, their servers do not have the same reputation as the competitors above. Although it is still a significant improvement over the default PHP method, don't be surprised if an email or two occasionally skips an inbox.
Gmail can be accessed through SMTP or API. Both are free to use and can be linked using the plugins I mentioned earlier (and many others).
How to Preview and Test Your WooCommerce Emails
When running a WooCommerce store, you need to know that your receipts and order update emails look professional, contain accurate information, and are delivered quickly and consistently.
To match your brand and provide the best user experience for your customers, you should customize the wording and appearance of your emails.
When customizing your WooCommerce emails, it's convenient to be able to preview and test the changes you make onscreen without having to send out test emails every time.
While there is a 'Click here to preview your email template link' on the WooCommerce → Settings → Emails page, it displays dummy text rather than the wording and layout of your store's customized emails.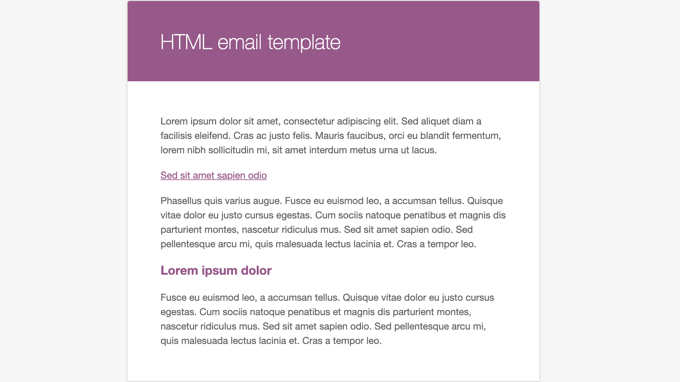 Fortunately, you can use a plugin to preview your WooCommerce emails. We'll walk you through it below.
You should also ensure that your WooCommerce emails are properly delivered. Because WordPress emails aren't optimized for deliverability by default, they frequently end up in spam folders or are blocked entirely.
That being said, let's go over how to preview and test each email sent from your WooCommerce store.
How to Preview Your WooCommerce Emails
The Preview E-mails for the WooCommerce plugin must first be installed and activated. See our step-by-step guide on how to install a WordPress plugin for more information.
After activation, go to the WooCommerce → Preview Emails page to select which WooCommerce email to preview.
Simply select an email address from the 'Choose Email' drop-down menu. You can preview a WooCommerce email by selecting it here.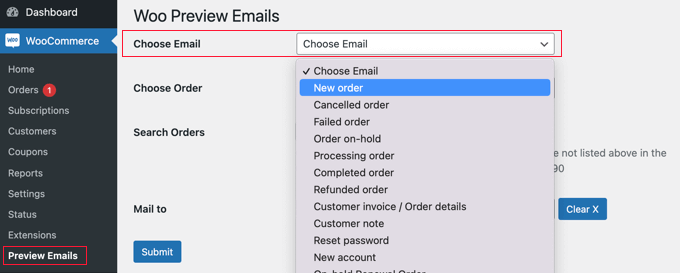 Then, from the 'Choose Order' drop-down menu, choose an existing order.
This order's data will be used in the email preview.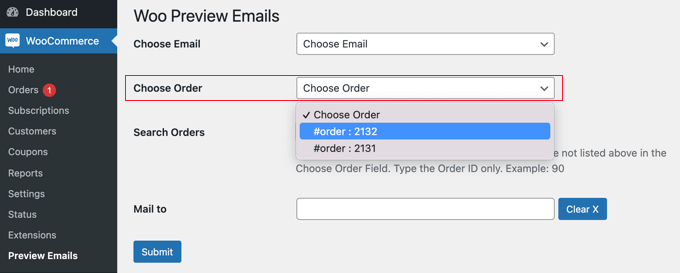 If the order you want to use for the preview isn't in the list, you can look for it in the 'Search Orders' field.
Tip: If your WooCommerce store has not yet received any orders, you can create a dummy order by first placing Stripe payments in test mode.
If you also want to send a test email, enter an email address in the 'Mail to' field. If you only want to preview the email onscreen, leave this field blank.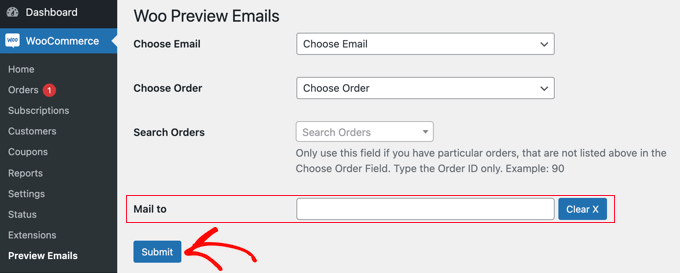 When you click the 'Submit' button, you will see a preview of the selected email. If you entered an email address in the 'Mail to' field, a test email will be sent to that address as well.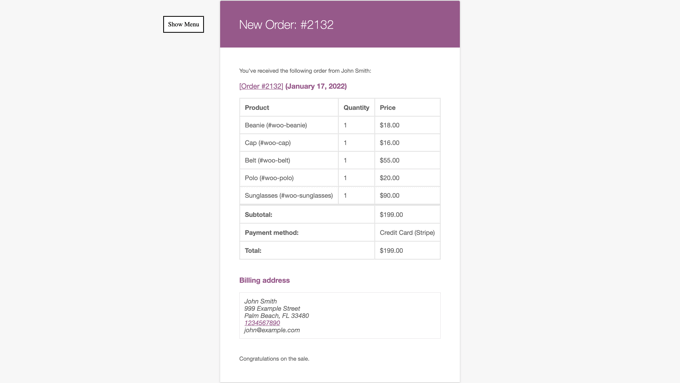 How to Test Your WooCommerce Emails
Following that, you should test your emails to ensure that your customers receive them.
Begin by installing and activating the WP Mail SMTP plugin. For more information, see our step-by-step guide to installing a WordPress plugin.
WP Mail SMTP has a free version that includes all of the basic features you need to improve your email deliverability. We'll be using WP Mail SMTP Pro for this tutorial because it's required to test WooCommerce emails. Priority support, detailed email delivery logs, and control over which emails are sent from your site are also included in the Pro version.
After activating the plugin, you must configure it to work with an SMTP mailing service.
The WP Mail SMTP wizard will guide you through the process, or you can follow our guides on how to configure WP Mail SMTP with Sendinblue, Gmail, Microsoft Outlook, Amazon SES, or your web host. Sendinblue is highly recommended and completely free for up to 300 emails per day.
If you'd rather not deal with the technical details, the Elite plan includes White Glove installation, which means their team will install it for you.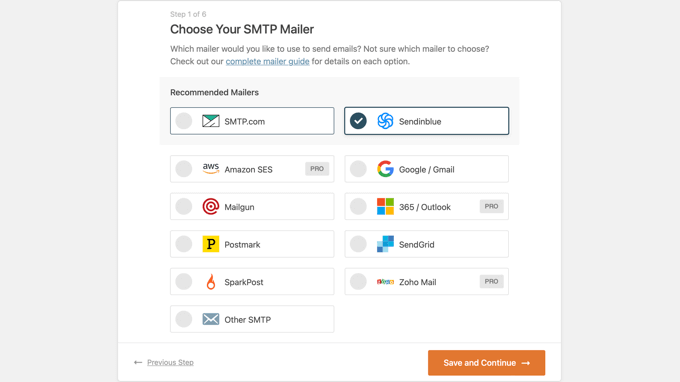 You can send a test email after installing and configuring WP Mail SMTP.
To do so, navigate to WP Mail SMTP → Tools and then to the test page. Simply enter an email address to which you want to send the test email and click the 'Send Email' button.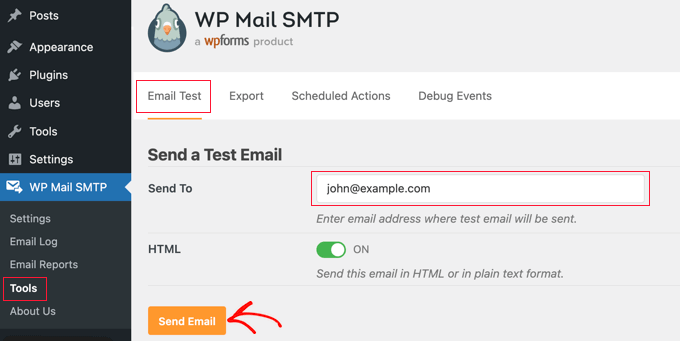 Then you must check your email inbox to see if you have received it.
I Hope Your Email Tester Is Working Smoothly…
If No, then connect our expertise to help you.
What Method Will You Choose to Send WooCommerce Emails?
Lastly, I would like to conclude this article by stating that there are numerous options for sending WooCommerce emails. Each is unique and caters to a different audience, ranging from beginners to advanced users. The decision is based on your requirements, the number of emails you intend to send, and your technological prowess.
If you're running a small store with a low email volume and limited time, I recommend using one of the WooCommerce plugins. I have no affiliation with MailPoet, but I found it to be the most user-friendly for my rather basic requirements.
If you're on a tight budget and don't want to invest in advanced email infrastructure, consider using Gmail SMTP. As previously stated, it is somewhat limiting but will suffice until your store grows.
If you're already taking dozens or hundreds of orders per day, I believe it's worthwhile to test out a few SMTP providers. They'll save you a lot of trouble with undelivered emails in the long run, and the financial investment should be well worth it.