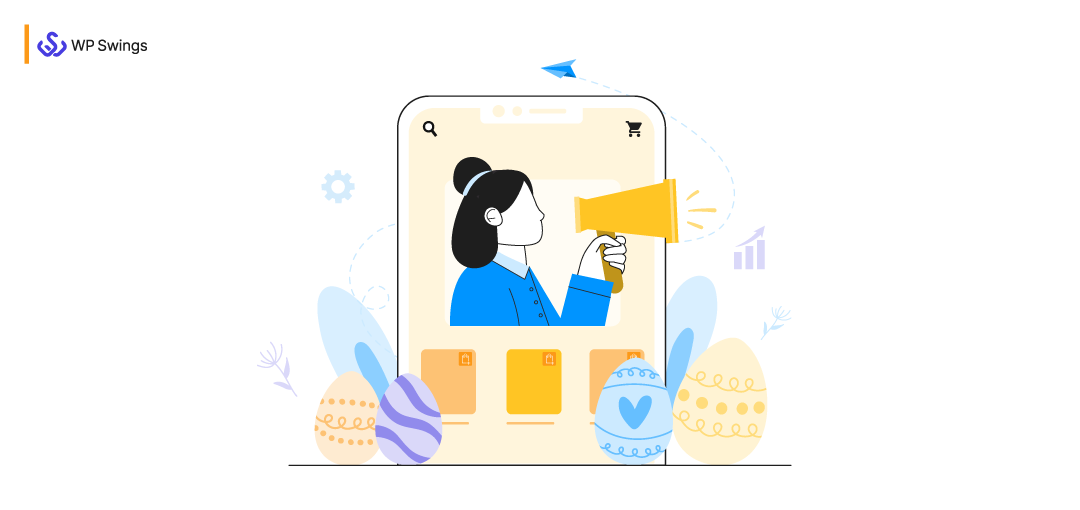 Boost your Easter sales filled with candies, chocolates, and bunnies, and much more for your utterly bright business.
When I was a kid, my grandmother used to read Easter stories while holding cookies in her hand, then I felt the magic of Easter. Baked buns, cookies, and a variety of other baked products filled the room. As we remembered Jesus' resurrection on the third day of his crucifixion, there was a sense of newness and enthusiasm in every aspect.
Not only this!
For me, the best part of Easter was the time when I went shopping with my family.
I still remember how we used to stand in rows for hours to get the best dresses and crockery available at huge discounts.
But, in the past twenty years, everything has completely changed. No more long and waiting queues are left. As of now we don't need to visit local shops to avail huge Easter discounts on our favorite brands. In fact, now we can buy anything just with a few clicks. We can seek Easter offers to roll out online too.
Easter is a golden opportunity for online store owners to increase their holiday sales. So, here I am going to help you know how you can make your EASTER more memorable and unforgettable as a business owner!
Let's start discussing the tips and tricks of Easter that will improve your store sales.
Plans to Keep the Easter Sales on for Your Business
1. Optimize Your Products for Better Reach
Stacking your products for sale is not enough. Make your customers' tasks easy by segmenting products for them.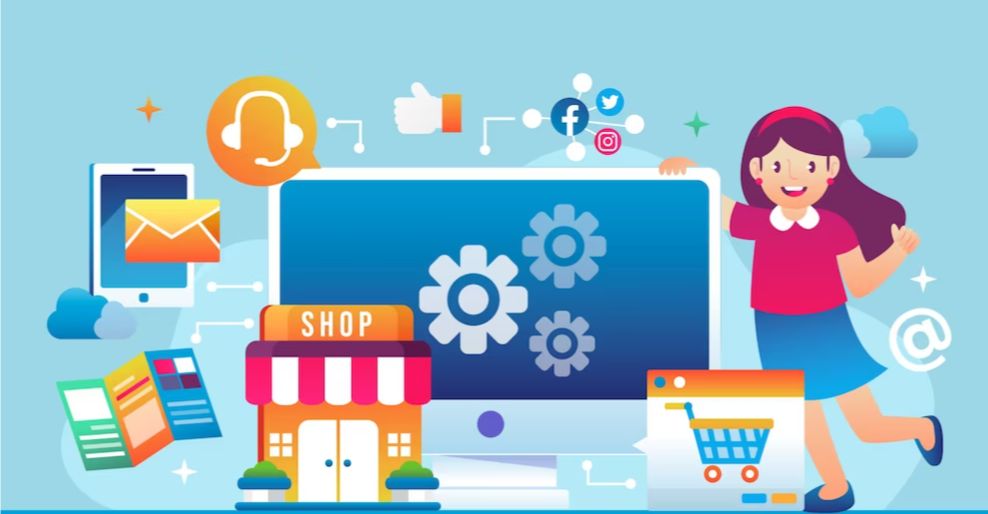 Segment your products such as:
Easter Special offers for women
Easter Special offers for men
Offers on chocolate
Offer on online payment
Get $25% OFF on purchases above $200 and much more
If you want to attract shoppers to your store, segment your products neatly.
Just prepare your store for Easter sales.
Optimize your website pages too.
Design your product pages with Easter images and effective content.
Add-Easter Exclusive Offers, Grab The Easter Discount, etc.
So that your customers are clearly aware of your Easter sales. Work on making their search easy. In this manner, effortlessly generate, acquire, and retain customers for your business.
Build a Successful Customer Loyalty Program In Your eCommerce Store
Briefly go through the customer loyalty program, its significance, best practices to implement it, and much more!
2. Showcase Best Offers This Spring
Great Easter deals always have a special place in customers' hearts.
Provide your customers with special offers, coupons, and gifts on the occasion of Easter. Give exclusive discounts for a limited period of time. Do something special. For instance- you can offer chocolates to your customers with the product they buy.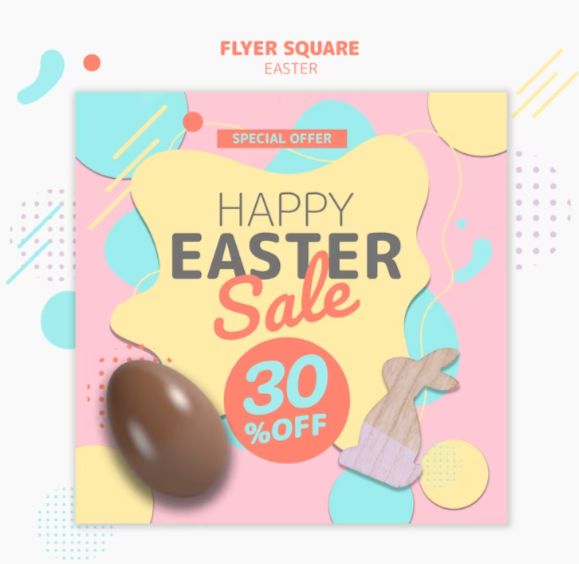 Make sure all your offers are visible to your customers and all the CTA's are working properly. Even if a single CTA doesn't work it can lead to a huge amount of loss in revenue. So, it is mandatory to pay special attention to CTA's.
Use your previous year's data to create a list of products that worked for you and that have a probability of working again.
Always remember- The more visible your offers are, the more you hold a chance to convert a potential lead!
Along with this, don't forget to reward your loyal customers as they have a tendency to make a high purchase sale from your site if rewarded.
The tools you can use to achieve all your desired goals are Points and Rewards and Gift Cards.
Try them, they will surely help you in getting what you deserve.
3. Club up Products as Better Gifts
Giving away a bundled gift is a better choice according to the shopping trends and sales tips all over the globe.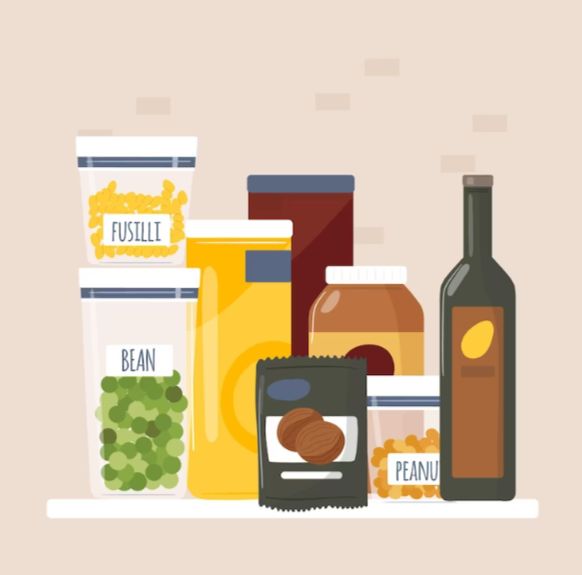 So, why keep your hands away from this?
Combining gift packs work as the ultimate product which can look beautiful and budget-friendly at the same time. On the occasion of Easter sales- items like decoration baskets, toffees, and chocolate hampers or even gift packs are the best picks for all customer types. You can provide product bundles, it can also attract shoppers.
4. Start Gamification for Your Store
Gamification during Easter can help you build brand awareness, drive loyalty, and provide enjoyment!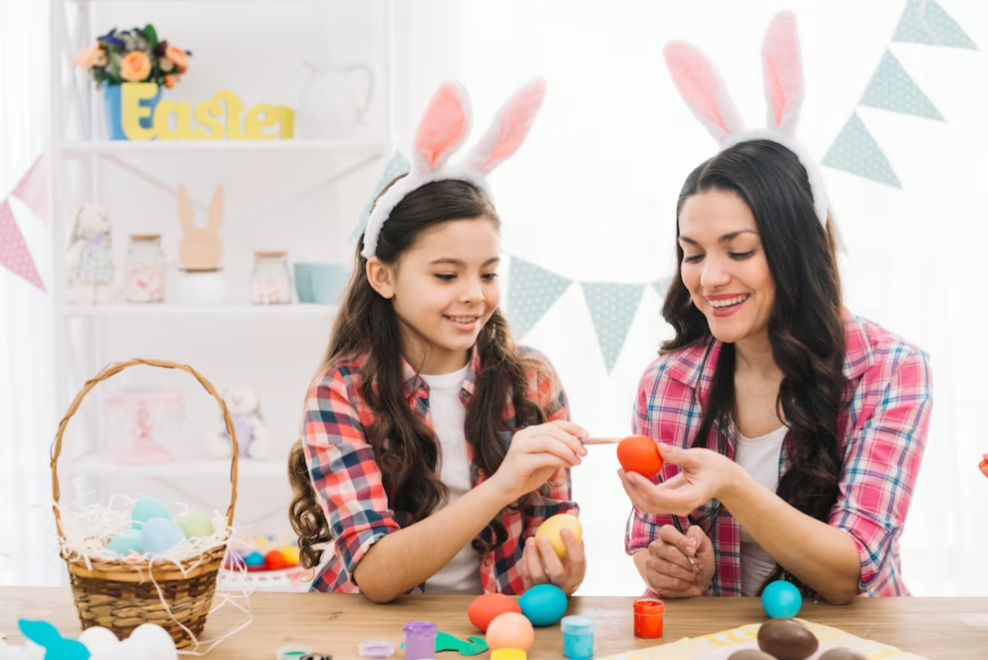 Drive more traffic to your website through gamification. Implement your smart ideas for it- you can put a prize wheel on your eCommerce website, organize quizzes, attract customers to solve games and puzzles, add pop-ups, create polls, and use membership rewards tools on your website. This will help you visitors take action on your website, increase engagement, and produce positive emotions toward your business.
5. Make Your Presence Known
Why wait for Easter day???
Inform your target audience about all the upcoming offers you are planning for them. This will help you in acquiring a pre-engage audience for your products. You can hold fun games, quizzes, and much more. Reward your winners. This will create huge excitement for your Easter sales for your customers.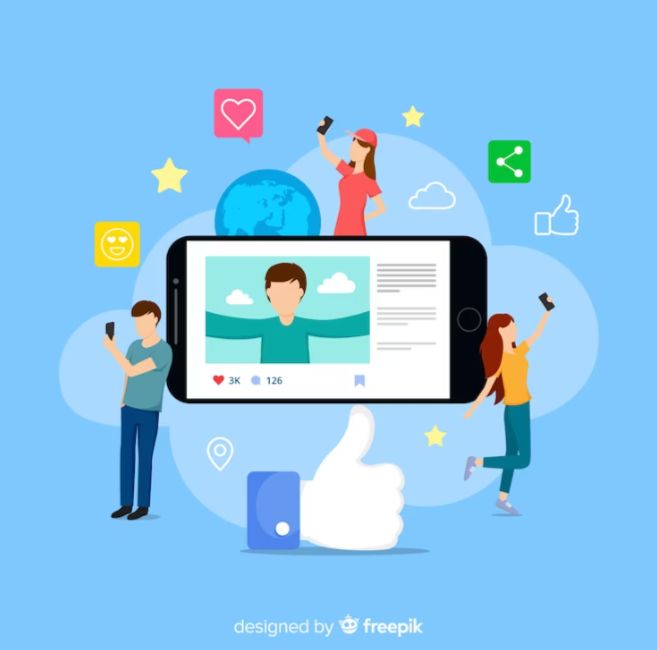 Prepare a social media calendar that will include information about:
All your posts
The content you post
Timing of each post
Images/Gifs/videos you will use to attract visitors
Remember, you can't expect your customers to instantly know that you are running an offer on the occasion of Easter.
So, create a social thread before the event, and allow your customers to tap the best Easter holiday sales, offers and deals in no time.
Enhance Loyalty Programs Through Social Media!
Learn how you can utilize social media to create customer loyalty programs..
6. Easter Hashtags
The power of hashtags on the internet cannot be ignored. So, to make your audience aware about your Easter sales use trending Easter hashtags in your social media postings.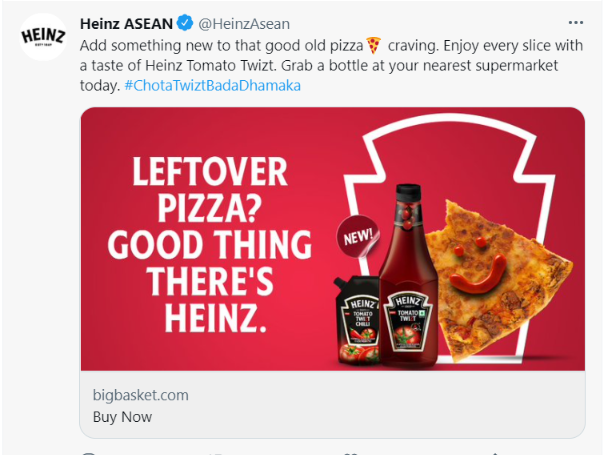 By using Easter hashtags you can increase its outreach plus engagement. Some of the most trending Easter hashtags include:
#easter #spring #handmade #easterbunny #bunny #love #easterdecor #chocolate #eastereggs #ostern #etsy #easteregg #art #happyeaster #shopsmall #flowers #homedecor #pascoa #rabbit #springdecor #christmas #vintage #etsyshop #bunnies #like #egg #smallbusiness #decor #babyshower
If you are unable to decide what hashtags to use, you can use popular hashtag tools like Hashtagify, HootSuite, Talkwalker, and RiteTag to get potent and useful hashtags for your posts. This will surely help you in making more Easter sales boost this holiday season.
Perform Swot Analysis for Your Marketing Growth
Go in the depth of Marketing SWOT analysis, its history, and internal and external factors, and learn the ways to conduct it…
7. Organize Easter Egg Hunts
Host fun-loving egg hunt to enjoy and make this Easter memorable more than ever!
Easter Egg Hunt is one of the easiest ways to reach your customer's heart..
Attract customers by running easter egg hunts and virtual games on your eCommerce website.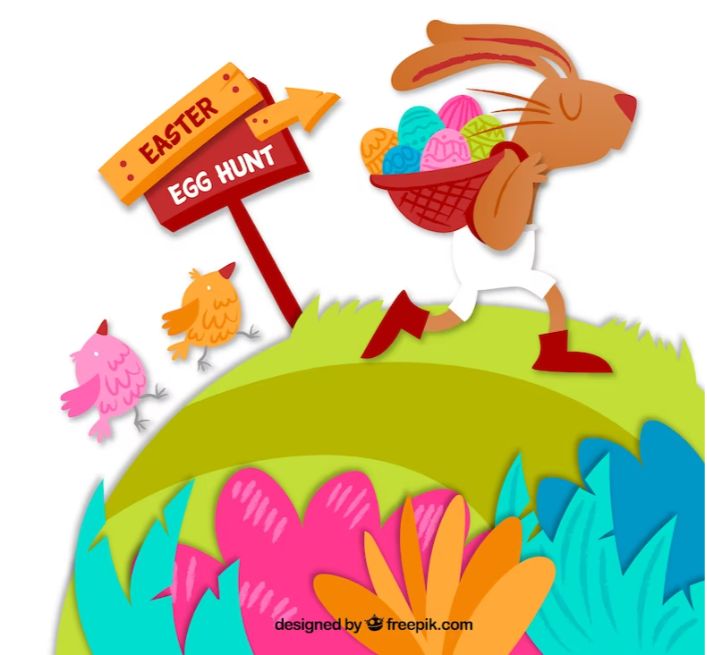 Make your eCommerce website page more enticing and engaging. For instance, you can put images on your landing page in such a way that an egg will pop up with an offer when a customer clicks on it.
For it, you can create a separate customizable landing page so that customers can reach your website with a new URL to get the offers and rewards. You can add enticing CTA-"Hurrah! You Have Finally Found An Easter Egg. Don't Wait, Just Submit Your Details To Receive Awaiting Discounts!"
Back this year, Cadbury had organized its Cadbury Virtual Easter Egg Hunt, offering chocolate eaters the opportunity to join the Worldwide Easter Hunt. It used Google Maps to deliver Easter Eggs to people. The dashboard enabled people to manage their eggs and get notified when they are found!
8. Develop email Marketing Strategy for Easter
Keep your customers always updated with your alluring offers and discounts by sending Easter marketing emails. For it, you need to create email marketing campaigns and email popups. You need to develop an efficient strategy for it to take advantage of the easter season.
You can send emails to your customers a few days before or within a week. So that buyers can take time to make final decisions for it. You can send follow-up emails to continuously keep in touch with customers. Additionally you can add links for email subscription, onboarding, with it.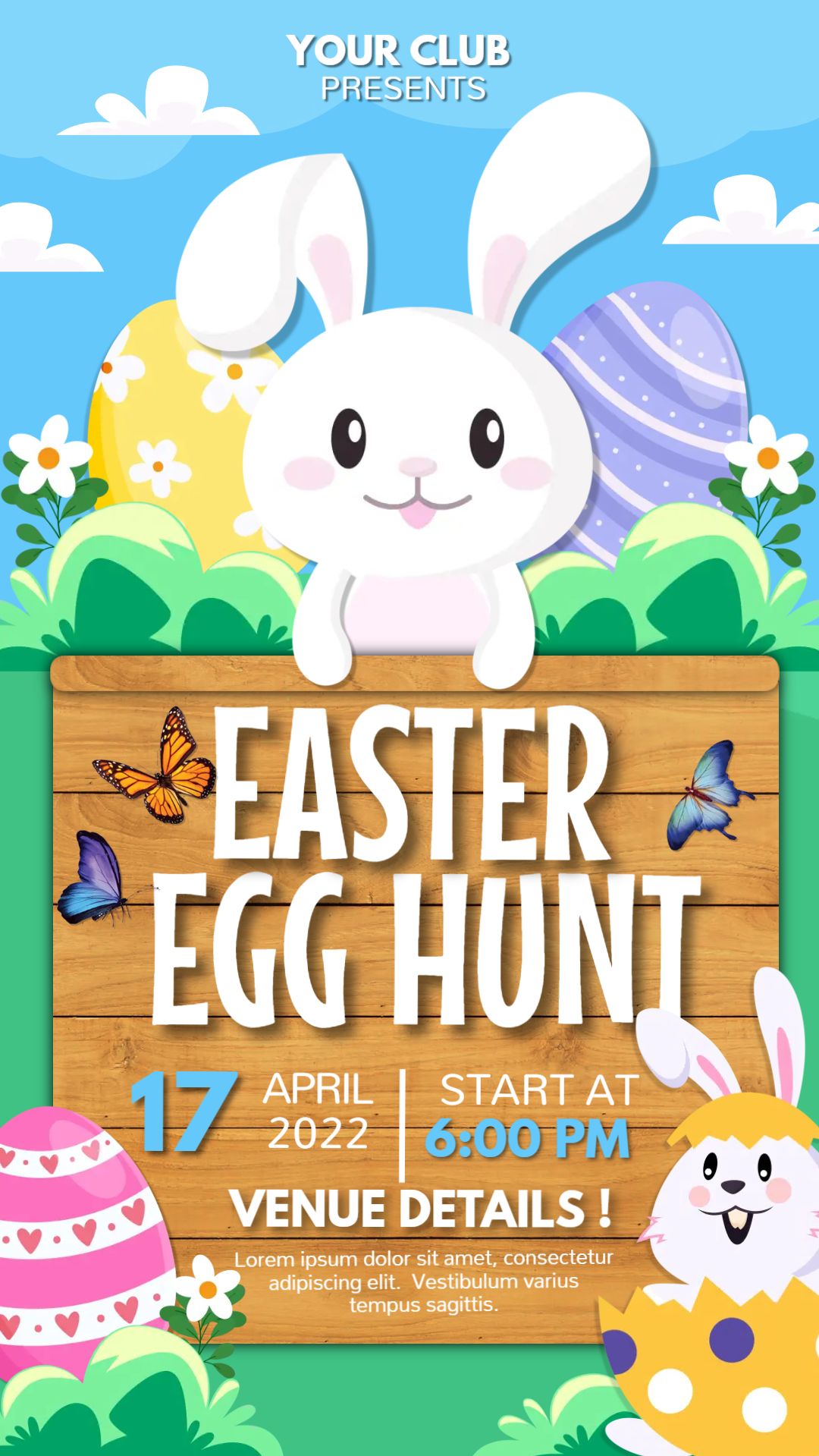 Also, at this time people actively look for post-purchasing offers. Emphasize on lead generation campaigns. In this manner, you can try your best to convert leads into customers with marketing ideas for Easter!
You need to be more transparent in the email sending purpose. Such as what is the objective of sending this email, are you interested in promoting your new product or anything else.
During Easter, you can encourage your customers to subscribe to your newsletter. Attractively design your email newsletter so that desperately your visitors can open it! Put eye-catchy images, texts, on it.
You can also use interactive templates of newsletters if you don't have time to design and make it from scratch.
9. Optimize Your eCommerce store for Mobile
According to DATAREPORTAL, 50.9% of the online shoppers worldwide use mobile phones to purchase products online at least once a week.
In order to make your eCommerce store ready for Easter, you can create mobile-only landing pages. Prepare your website in such a manner that visitors can navigate to your eCommerce store from anywhere on your website. They must be able to research for the particular product they are looking for and browse the categories.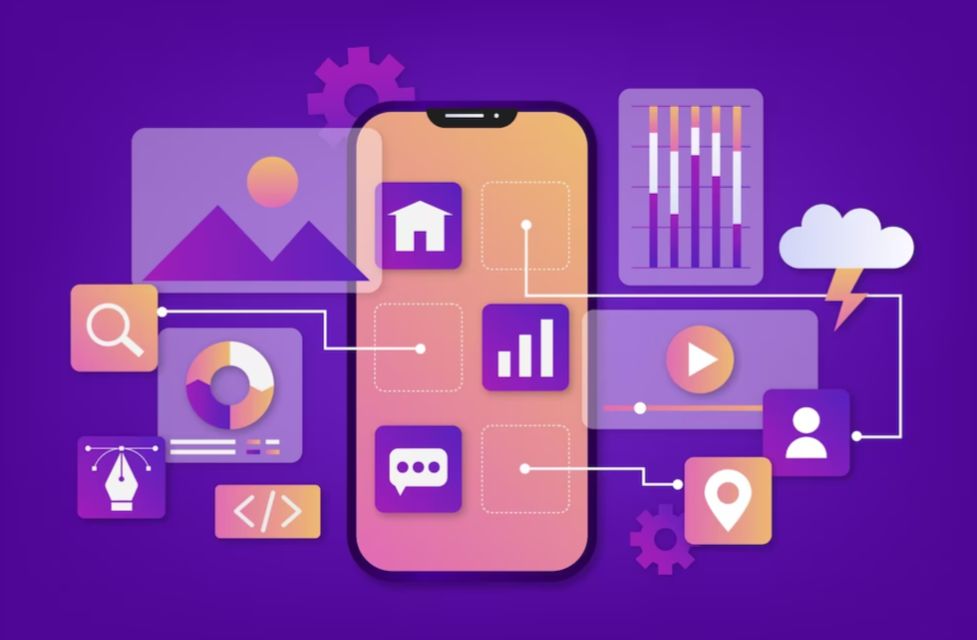 As a mobile-friendly store develops the confidence among the users to connect with your eCommerce business.
Make sure that the mobile transactions are easier and quicker. You can offer check out alternatives, one-click buy, and express pay options so that customers can easily buy and pay.
10. Share User-Generated Content During Easter
According to the UGC statistics, 93% of the marketers accept that the content created by consumers performs better than the branded content.
Grab the attention of your customers during Easter by sharing user-generated content. This will help you increase conversion rate and impact the purchasing decision of customers.
By putting user-generated content on your website, you can show your customers that your business is trusted and established. It will attract potential customers towards you and ultimately boost your Easter day sale..
In case, if someone mentions your brand (UGC images) who are your customers and they have shared it on social media. You can embed such kinds of social media feeds on your eCommerce website for social proof. Use unique branded hashtags to redirect your website visitors.
Utilize your user-generated content into your Easter social media event by tagging your eCommerce business in a photo to share with your followers!
11. Create A Sense of Urgency Among People
One of the amazing Easter marketing strategies can be creating a sense of urgency for any event, offer, discount that you are organizing during Easter.
You can put a one-day sale on Easter and highlight it on your website. Place a countdown timer to create urgency among customers when they observe that the time is passing!

In order to update Easter hours for your Google Business Profile, you can go to your profile through Google Business Dashboard or Google Search. Click on Edit Profile>Hours and scroll to Holiday Hours and finally review! Save once it is completed!
Are You Looking For Branding Your eCommerce Store?
Get some of the best strategies to make your brand feel authentic and eminent.
12. Referral Programs
Word of Mouth is an influential marketing channel, and turning the deal for Easter is a great option. During Easter promotion, strengthen your marketing connection through referral programs. You can connect with other businesses or you can tell your customers to refer your offers with their friends and family through QR codes. If you set up a referral program digitally, then each person will have a unique code. When someone uses that code, then that person will get a credit in their account.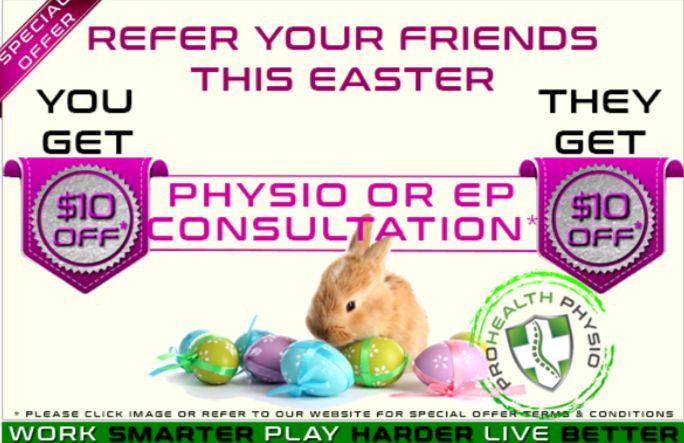 Today, influencer marketing has become a helping hand to reach new audiences. Connect with micro-influencers or local influencers to promote your products and services. In order to promote your Easter sales, deals, events, etc. You need to put efforts in the right direction, then things will work out for you!
13. Create Easter Promotional Video
In order to make your Easter more awesome this year, make a stunning and surprising video mentioning what you are coming up with! Share it across your social media accounts, YouTube, and embed it on your eCommerce website.
Promote the deals, offers, Easter celebration sales, or anything else that you have with the video. Add astounding images in it, prepare short and concise video, and showcase your eCommerce business to connect with your audiences!
In order to save time, money, and make the video-creation task simpler, you can utilize a video maker tool. Also, you can customize the video template according to your requirements and share it on social media platforms!
Enjoy The Easter Holiday!
These were some of the tips to boost your sales at the time of Easter. You can also develop your strategy and apply tricks. Always try to make your customers aware of what you are doing for them.
Stay focused and hardworking. Implement new things to stand ahead of your competitors. It may happen that your efforts will turn fruitful for you.
If you have any doubts or queries regarding the marketing of your eCommerce store, feel free to contact us.