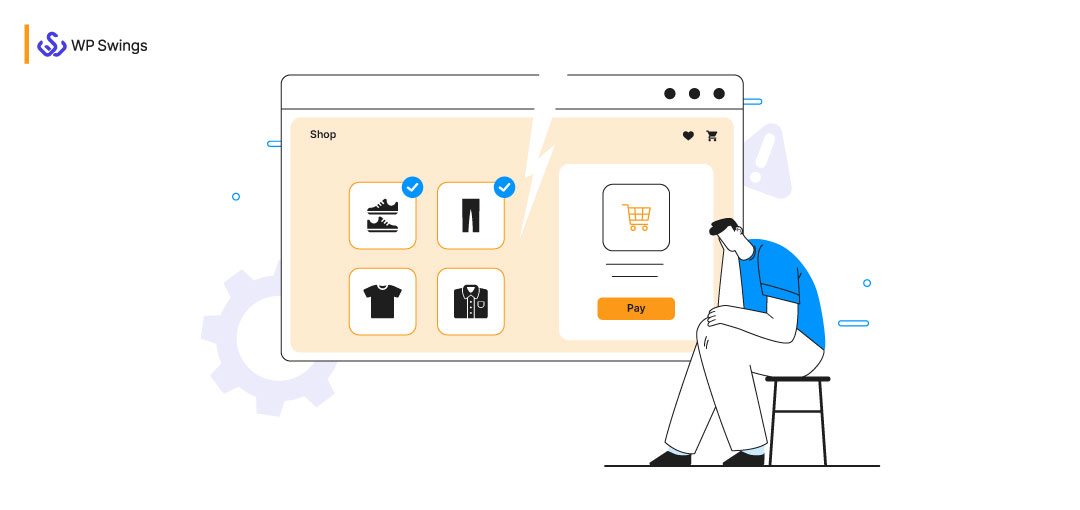 After the COVID-19 pandemic, setting up an eCommerce business and scaling it up to a new height is an extremely difficult task. Nowadays no one wants to take a step to brick-and-mortar stores to make their purchase. The explosion of digitalization and this Coronavirus pandemic has transformed the mindset of people towards the eCommerce business.
According to Statista, in 2021 retail eCommerce sales amounted to approximately 4.9 trillion U.S. dollars worldwide. This figure is forecast to grow by 50 percent over the next four years, reaching about 7.4 trillion dollars by 2025.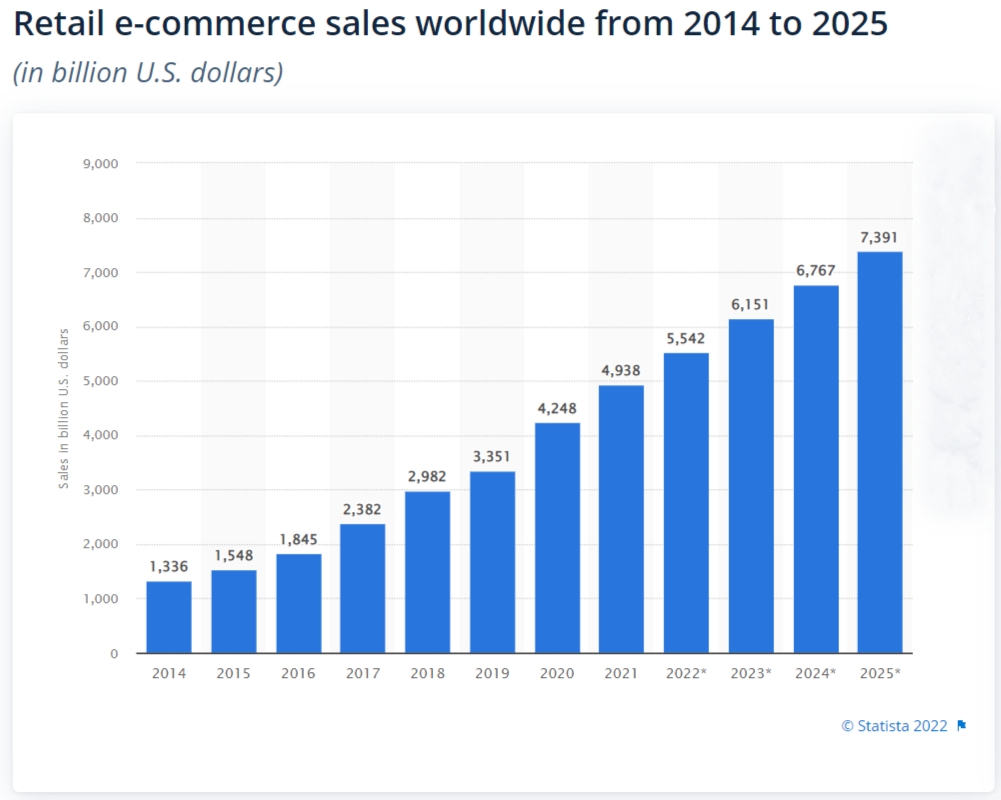 Today the majority of people like to buy on the internet instead of offline purchases and expect sprightly, secure, facile, and enjoyable purchasing experiences. Because you are asking the audience to spend money on your eCommerce business and if they experience even one minor issue, they probably won't drift around, which means you are losing your audience as well as money.
Managing your audience is the biggest task to perform, once you lose your audience, you won't get them back because there are lots of options available for them. You need to focus on the pain points of eCommerce sites that are faced by many online marketers. And one of the biggest pain points for eCommerce merchants is bad business data.
'Bad data' may sound a little overdramatic to some, an example of anthropomorphism. But the fact is that customer data is mainly about customers, and if that data is wrong, you cannot even hope for the success of your eCommerce business.
'Data is the new oil', as you would have heard, and crude oil is distilled through many phases before it takes the form of valuable derivatives petrol or kerosene. Similarly, eCommerce data should also be refined through many processes before becoming insightful.
Research from IBM and Experian indicates,
Bad data costs the U.S. economy around $3.1 trillion dollars each year.
Bad data has a direct impact on the bottom line of 88% of American companies, with the average company losing around 12% of its total revenue.
As these stats reveal, when it comes to eCommerce businesses, the main reason for deteriorating customer loyalty and experience is bad data quality.
An eCommerce is all about data, so let's discuss what is data in eCommerce:
What Is Data In An eCommerce Business?
Data is basically the information of customers, products, stores, etc. For example, order quantities, shipping addresses, sale history, the performance of the market, buyers' profile information (gender, email address, and phone number), etc.
Benefits Of Having A Good Amount Of Data And Analyzing It:
Better tactical involvement.
Better control of functioning methods.
More buyer consideration.
Better cost conversion.
Better marketing analysis.
Improved customer satisfaction.
Personalize users' experience.
More secure digital payment.
Targeted marketing.
Characteristics Of Data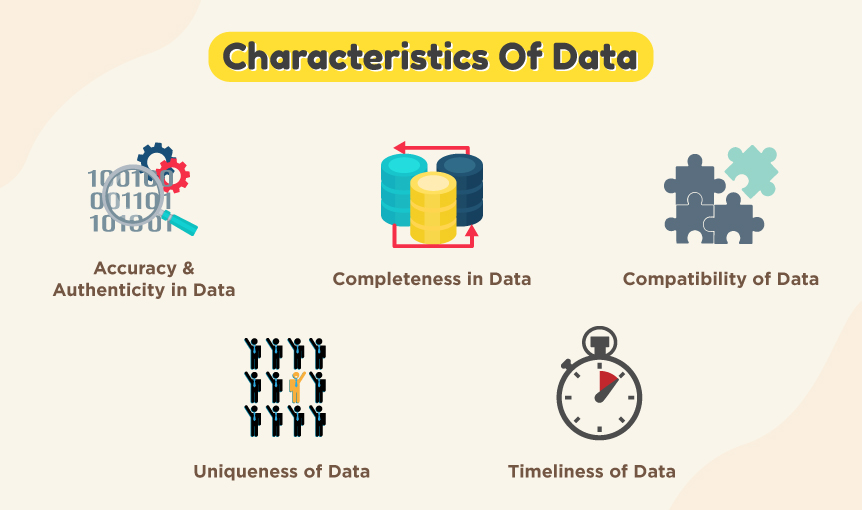 1. Accuracy And Authenticity In Data
The information contained in the customer database should be accurate and authentically present in real-world values.
2. Completeness In Data
The information of the customer should be complete, no fallacious information is accepted from the customer, and the intention of information should be clear to your customer. No necessary field should be incorrect or misplaced.
3. Compatibility Of Data
The entered data should follow certain standards of type, format, etc.
4. Uniqueness Of Data
The recorded data should be unique. Customers should use unique data every time when creating a site or account. He should not use duplicate information.
5. Timeliness Of Data
The real-time information should be accessible when it is needed and demanded by the customer.
Need To Maintain High-Quality Data In eCommerce Business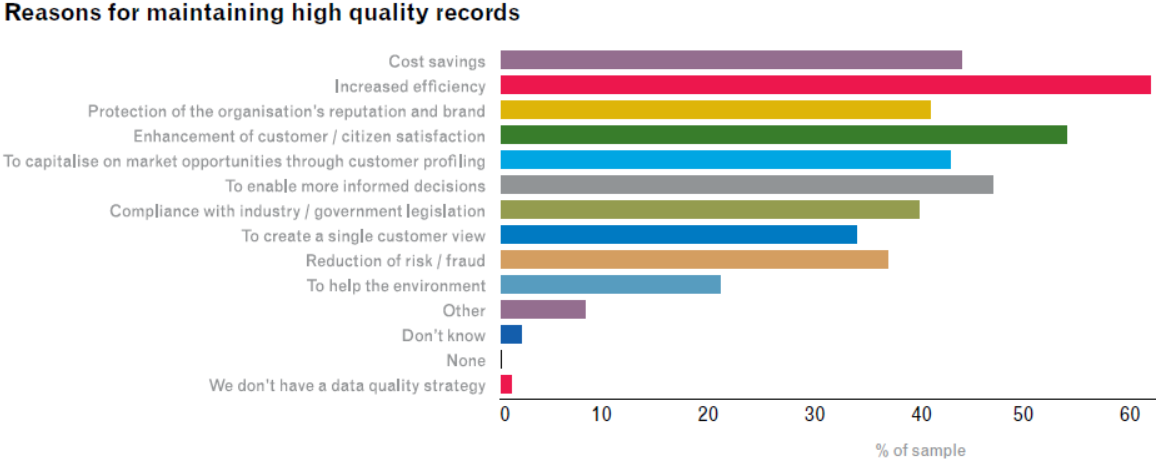 There are lots of reasons why we maintain eCommerce data:
Helpful in saving expenses
Boosts productivity
Time-saving
Reduce security breaches
Enhance customer trust
To capitalize on the market leads through customers' profiles. etc.
Data Quality Defines Your eCommerce Business
Data quality of your business is the measure of how accurate and useful a set of data is. If we define data quality, it will vary depending on the data types being used and what they are being used for. Any eCommerce business using data will want to ensure that the data is high quality, correct, and useful. This all comes under good data now, let me tell you:
What Is Bad Data In eCommerce Business?
Bad data is any inaccurate or missing information about customers, products, or stores that lead to bad customer experiences and revenue of an eCommerce business.
For example, incorrect gender, wrong email address, wrong shipping address, phone number, etc.
There are mainly three types of bad data that are hurting your eCommerce business:
Bad products are those whose product quality is poor. In other words, customers are seeking the best products which they think your store may provide them but sometimes you present them with poor quality products and upset the customer sentiments.
For example, A top brand fashion retailer has got the specification of the best wedding gown being displayed in their eCommerce store. Now imagine that a customer actually goes ahead and buys the product.
And at the time of delivery, she found out that the gown delivered to her is not exactly the same as what she ordered.
Even if this error from the store end is unintentional, the customer still feels cheated.
So, what kind of feedback your brand gets from the customer's end?
Obviously bad, they will never make any purchase from your eCommerce store again and also suggest their friends not to buy anything from your online store.
To fix it, always ensure the quality of the product. Just make sure you are delivering the same quality which you have mentioned in the product description.
Be more focused on correctness, completeness, quality, detail forms, and also be available for the audience across all sales channels(via live chat, call) right up to product delivery.
Bad customer data is the incorrect, outdated, incomplete information of customers that they provide while making an account on any eCommerce store.
This could be anything including misspelled customer names, phone numbers, email addresses, etc.
eCommerce needs customer data to offer them customized service. However, bad customer data can make the situation difficult.
For instance, Different segments of customers with their different choice of products.
With the help of this data, you offer a great personalized experience to such customers every time they visit your store.
But now, this segmented data is spoiled due to some ambiguity on your end. And hence, create lots of confusion in providing customized experiences to your customers due to which your customer gets hurt and may leave your site.
Also, talking about such experiences, I recently experienced this.
I was a frequent buyer of an online store, where I have collected 5000 reward points. I was so excited about my next shopping experience as I won't have to pay the full amount for my next order. But unluckily, I paid the full amount.
Do you know why?
Because the team at the online store did not maintain consistent data about my profile and I had to start over. Thus, incorrect or misplaced profile information such as incorrect gender, incorrect country code, etc. falls under inadequate audience data.
Bad shipment data is defined as incorrect, redundant, misspelled shipping data entry. It can cost you more than you can even think. Inaccurate shipping data implies incorrect card details, customer reference numbers, incorrect shipping addresses, etc.
Bad shipping can have a great impact on your business,
Let's look at some stats by Loqate:
57% of the customers say they won't buy again from the store that does not deliver the product on time
16% of the customers will stop buying from the store if they receive an incorrect delivery
56% of customers are influenced by negative feedback about any eCommerce store
For instance, you purchased the same wedding gown, made the payment, and are waiting for your order. Unfortunately, your parcel is delayed. Maybe the reason was genuine.
Answer me, what would be your reaction?
Obviously, you will be very disappointed and even without listening for any reason, you will make up your mind not to purchase anything from that store again.
Therefore, be very attentive while providing delivery dates to your customers. Your customers will love it if their order arrives earlier. But they will never buy again if you don't deliver on time.
As I have discussed the bad data in the above 3 points. Now let's move forward and explore:
How Bad Data Hurts Your eCommerce Business?
I hope the concept of bad data is clear to you now. We will check how bad data affect your online business and you can fix it.
There are certain clear indicators that help us to understand bad data in our systems. Let's take an in-depth look into things here:
1) Decreasing Customer Return Rate
In the eCommerce sector some brands achieve these unfortunate statistics to consumer behaviors that are outside of their control, the reality is at least 20% of all products ordered in eCommerce stores are returned. While it's only 8%-10% in Brick-and-Mortar stores.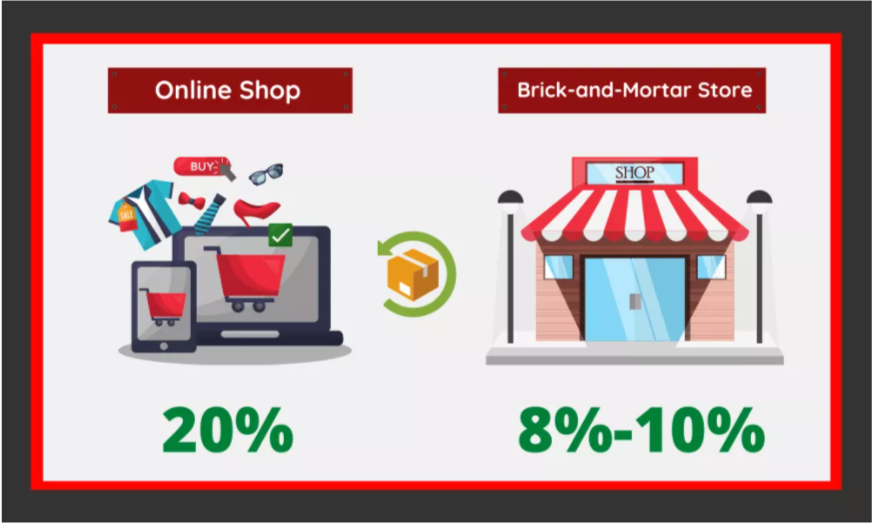 Some informative eCommerce return statistics show:
23% of returns, the customer had received the wrong product
22% of returns, the product was different in appearance than advertised
20% of returns, the customer had received a damaged or defective item
These High return rates can attack profit margins, affect customer retention, and impact overall company growth—and major e-commerce brands are responding in a variety of innovative ways, including eCommerce third-party fulfillment. 
The gist is- Be very calculative while you promote your brand. An aggressive promotion strategy might shoo away your customers forever. However, if you chalk out a strategy that puts the customers' interest on priority, it might change the trajectory of your customer return rate graph!
How to fix: You can conduct A/B tests on offers and strategies and can give the option of instant customer care service to solve customer problems. Also, review the segment abilities of customers.
Get WooCommerce RMA For Return, Refund & Exchange Now!
2) Decreased Upselling Rate
Upselling is a marketing strategy where eCommerce marketers invite the customer to purchase more expensive items, upgrades, or other add-ons to generate more revenue.
If the rate of upselling is decreasing, you apparently are not coupling the right products. This may be a serious data problem of not analyzing or pairing data with the right products which may hurt your store a lot.
For instance, someone visits your eCommerce store to purchase a watch and you are offering shoes as an upselling product.
What will happen?
Customers will ignore your upsell offer.
How to fix it: Always use a similar product category for the upsell offer.
Now you know why post-purchase upsells have an edge. You just need a WooCommerce upsell plugin that lets you offer them at your store.
Get WooCommerce Upsell Plugin:
3) Decreased Search Engine Rankings And Traffic
Website traffic is one of the most important or key aspects when it comes to any online business. Traffic decides the position of any website on the search engine.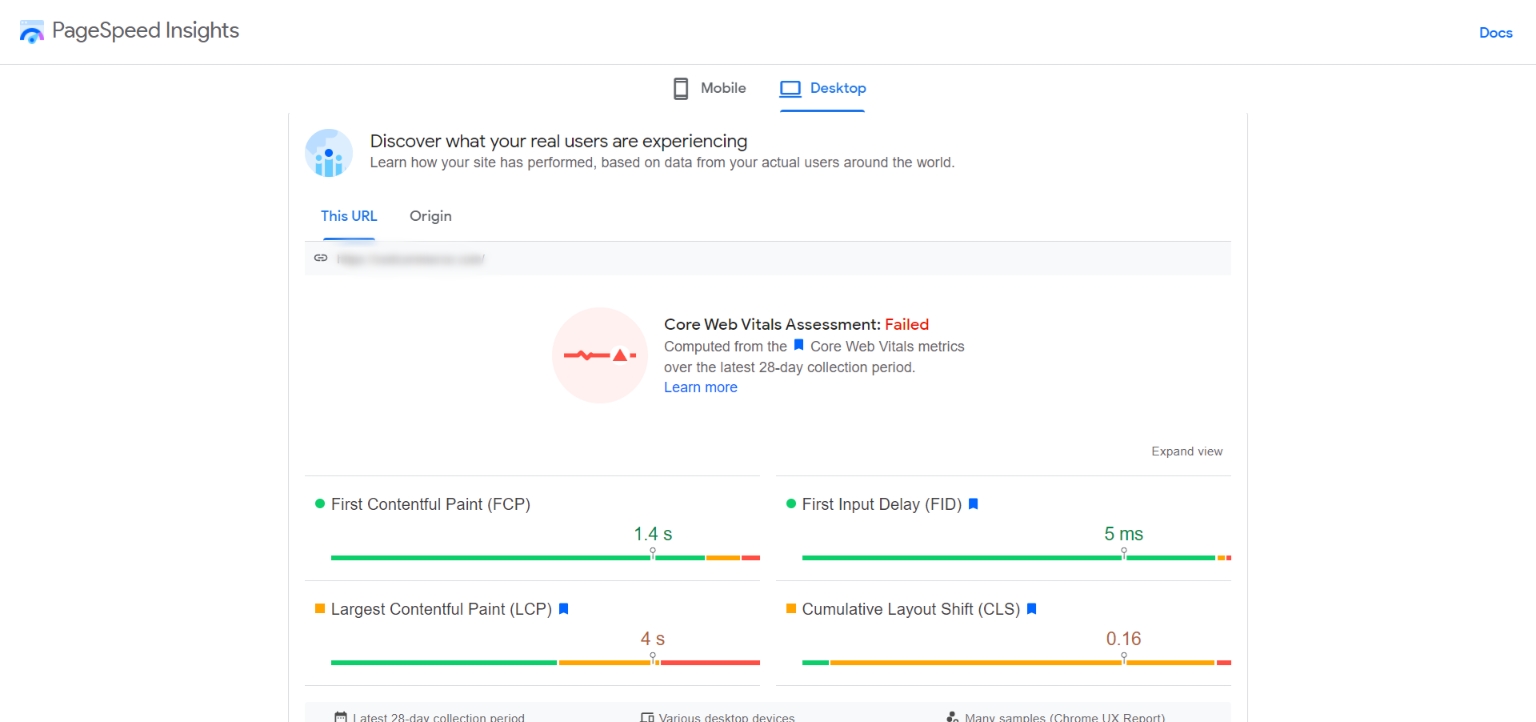 And when that ranking starts declining, it can be a threat for you. A decline in ranking means decreased traffic and loss of revenue.
The reasons for decreased ranking can be many; may be using outdated or irrelevant keywords and content on your site, multiple broken links on your site, page speed, etc.
How to fix it: To fix this, optimize your content with keywords. connect with the SEO and team for keyword research, then see the magic. Conduct keyword research, check your website speed, check your site performance, etc.
There are various tools available to check all this:
4) Increased Email Bounce Rate
The bounce rate is basically the marketing computation that refers to the percentage of the audience who immediately leaves your website just after landing.
And email bounce rate is how often your email gets bounced back to you. In other words, the email cannot reach the target audience and therefore, gets returned to the sender with the notification of bounce status.
The reason behind an increased email bounce rate can be many. One of the most common reasons is that your customer may no longer be using the same email address, or it has not been used for a long period of time and or it was deleted.
How to fix it: You should keep your email list clear.
And to reduce the email bounce rate:
Use opt-in data (the emails in opt-in data never bounces)
Do not use a free domain
You can also use email validation tools like (Clearout, Kickbox, BriteVerify) to verify emails.
Always authenticate emails.
5) Missing Or Undelivered Shipment
The missing and undelivered shipments are mostly caused by a change in address or misspelled typing errors.
For example, you placed an order in an online store and gave all your information but woefully, you have mistakenly misspelled your home address.
Hence, the delivery executive will find it difficult to reach you due to which your shipment may be delayed.
How to fix it: One way to fix these problems is to use automated address verification software.
There are so many options available for you:
Lob Address Verification API
BCC Address Standardization
Anchor Address Quality
6) Increase In Average Call Volume And Length Of Customers
The reason for the increase in call volume and call length of customers is poor data quality.
It could be anything like:
Inaccurate or missing product description
Inaccurate or bad shipment estimates
Duplicate customer records
Misspelled names
Bad payment gateways
Account issues
Imagine you want to take the monthly subscription of Amazon Prime, you have added your card details to make payment.
Then after every month, the payment of subscription is deducted automatically from the account. And when you try to delete card details, it does not work.
Now, what will you do?
Without taking time, you will immediately connect with customer service via call or live chat and keep on talking unless your subscription is not deleted. Such queries and customer experiences will increase call volume and length.
How to fix it: Provide multichannel customer service, try to know your customers' demand, focus on feedback from customers, etc.
7) Decreased Sales On Online Marketplaces
Marketers that sell on online marketplaces such as Amazon and Alibaba often experience a decline in the rate of selling. It could be the result of bad data. Maybe your product description is not up-to-date with what the customer is looking for.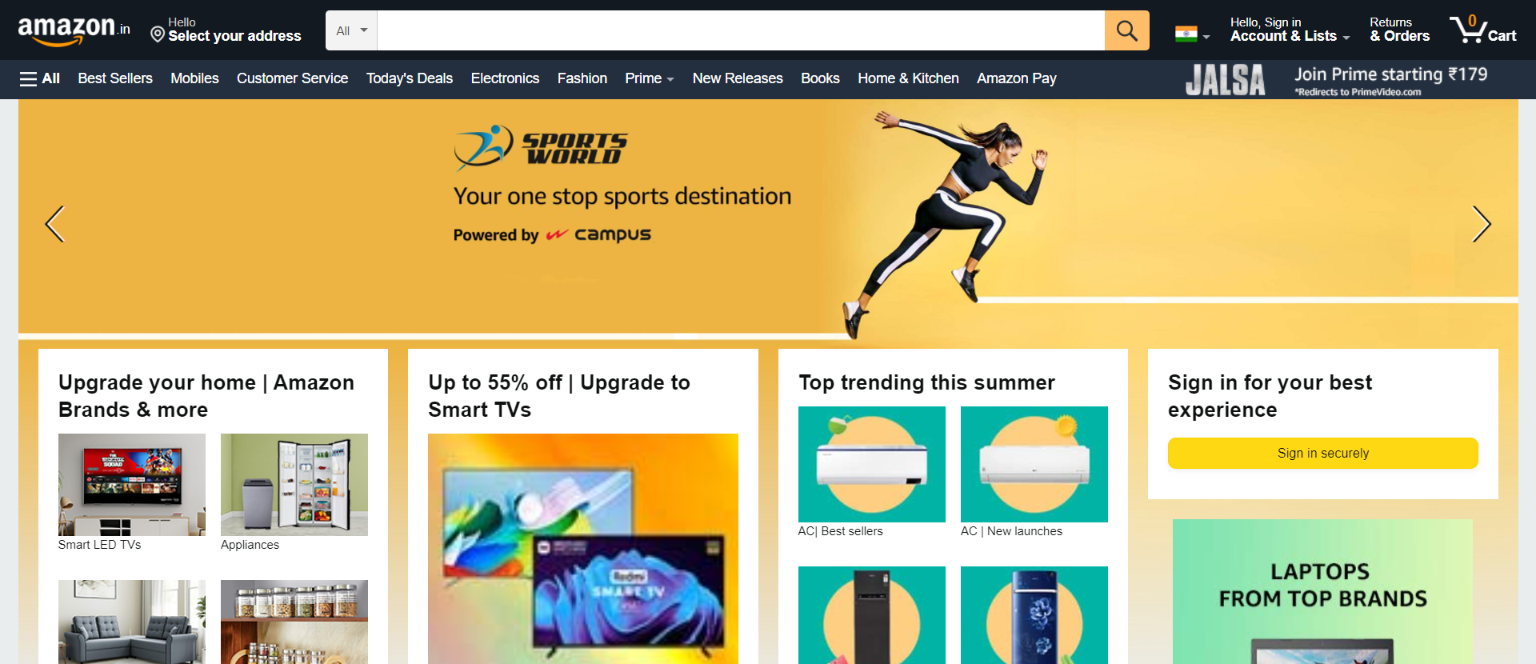 How to fix it: Conduct an A/B test to solve this issue. Don't just directly upload products via software. The products that you upload directly from software often contain missing color choices, sizes, etc.
Hence, just always check your product before finalizing it for selling: whether all product descriptions are clear or not.
Conclusion
With the stress on your eCommerce business to make more revenue and traffic, good quality data is incredibly important.
But the question remains the same, What are you doing about bad data in your eCommerce business?
Your customer always has higher expectations from your online store. Therefore, it is your responsibility to meet their needs as much as possible.
To serve your customer better and make their experience great, there are lots of things to keep in mind. Customer data is the most important thing to consider.
Do you consider data to be super important in your business? How critical is it according to you? What steps do you take to maintain the quality of your business data?