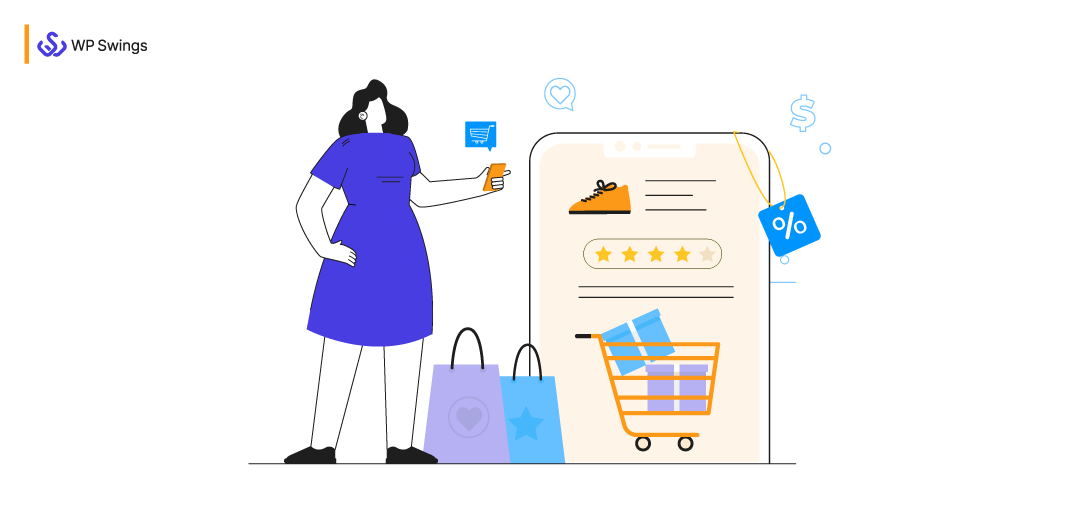 eCommerce Merchandising comprises the whole process of making the available product sold to its potential customers.
"Advertising moves people towards goods; merchandising moves goods towards people"

– Morris Hite
The upcoming festive sales are expected to push up the annual gross merchandise value (GMV) of eCommerce companies to around $38 billion, a growth of 40 percent from the previous year. With Covid restrictions playing a spoilsport for physical retail,eCommerce festive sales could cross the $7-billion mark.
By checking the above stat, we can make an estimation that the coronavirus pandemic, social distancing, and staying home are expected to push customers towards the digital world.
Hence, it is vital for eCommerce companies to grab this opportunity and make a proper plan and exquisite merchandising strategy to attract customers to their online stores.
The best & fair policy to make the prompt selling of your product is to go for an attractive merchandising strategy.
There is a huge difference between brick and mortar retail merchandising and eCommerce merchandising. Physical retail merchandising starts right when your customer enters the store. He is fascinated by the way products are visually merchandised in a window display. Music, spatial feel, best customer services< are some of the triggering elements which help in driving more sales.
In today's marketing environment, when everyone is switching towards online business, it is very essential to update your merchandising policies accordingly.
But here is the kicker:
You must be thinking, merchandising & that too in online business.
How can it be possible?
But in my personal understanding, yes.
It is very much possible. Just like a physical retail store, merchandising can be done in an eCommerce business too. Every segment of your eCommerce site enlightens the merchandising opportunities like the home page, category pages, products list, navigation menus, product pages, check-out pages, shipping & delivery pages, GIFs, videos, etc.
For example, you can see how all the online businesses have merchandised their store with a festive look and are running promotions. They have decorated their homepage with a festive theme and are offering personalized gifts to their frequent customers as well as great discounts to their new users.

What Is eCommerce Merchandising?
eCommerce merchandising is a strategy of organizing, structuring, and standardizing the products and offers on an online website with the purpose to increase sales. This method often includes promotions, increasing search results, and mainly focusing on the overall needs and customer satisfaction.
Online merchandisers do not manage the inventory but what they do is actually focus upon optimizing the performance of the inventory based upon every customer's behavior.

In all, online merchandising is just a matter of enticing customers at the right time & making them available the right product.
Elements of eCommerce Merchandising
The sole purpose of using merchandising is to increase the average order value (AOV) of your customers as well as drive your sales policy in such a way that it stimulates your customers to make repeat purchases in the future.
So, Are you ready to raise your customer's online shopping experience? Let us move through the most promising elements of eCommerce merchandising-
Jump to your favorite element using the index above.
1. Homepage Merchandising
Whenever your visitor visits your eCommerce website, the first & foremost page which he encounters is your homepage. This page comprises all those questions which can strike the mind of any lead when he or she first visits your site.
Enrich your homepage with the following aspects-
Highlight the ultimate goal of your company along with the About us section.

Enclose your page with questions like- What we do, Our business partners, What our client says, our latest launchings, etc.

At the bottom line, include a section urging your customer to make a subscription for having your latest updates by signing up

Optimize your content so that the most essential information is at the top of the page.

In case of any events or festivity, you can put a strip bar over the top border of your page showing your company's trending offers & discounts

If your company is also providing free shipping & delivery services then put a banner on your page as it will surely fascinate your customers towards your services.

Last but not least, inculcate strong CTAs on your pages so that it motivates your customer to step over the next part of your purchasing funnel.
You can see the example from Luxdeco, how beautifully they have presented their homepage with a modern tagline. You can also include offers on the homepage of your site to make it more engaging.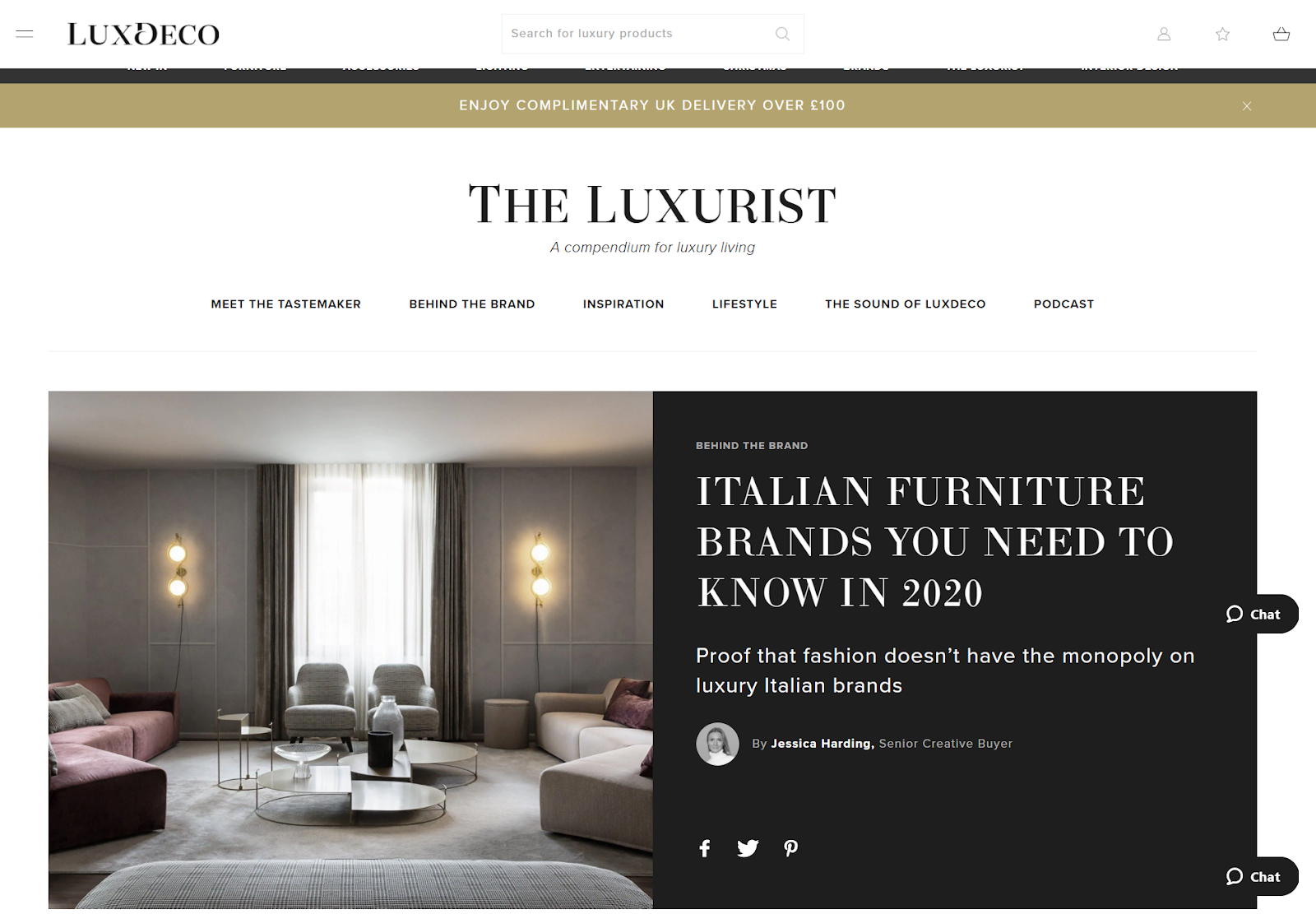 2. Collection-Oriented Merchandising
What can be the best method to target various customers at a particular time? The answer is- Collection-based merchandising.
The way to assist your customer with easy navigation through a wide range of products. Its best example can be clothing & Apparel brand sites where the collection is emphasized on the basis of different aspects like age group, seasons, etc.
To bring your eCommerce collection-based merchandising in the customer's spotlight, attach impressive images so that customers can get clear information about which collection indicates which purpose.
Glorify each collective section with sight-seeking readable texts like "Summer Collections Winter Collections, Female section, Men's section, etc".
For instance, you can see in the image below that the section is specifically for menswear.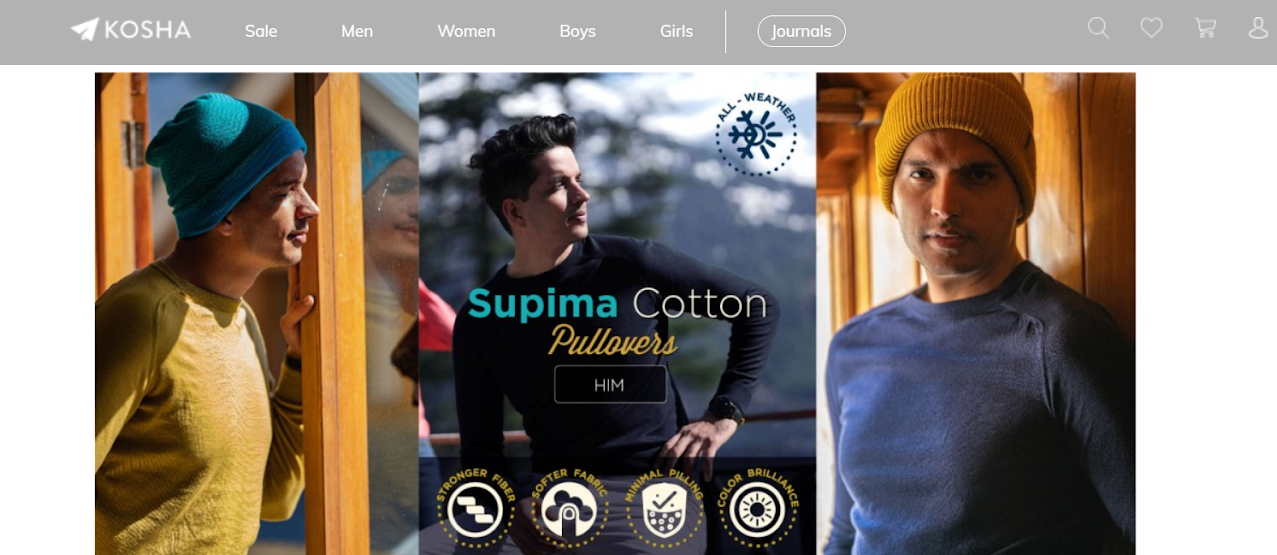 Let your customers know what exclusive features are instilled in your every collection. Proper protocol is very much required to make an accessible entry for your customers.
3. Optical Merchandising for Product Pages
Product pages are the life-breath element of your eCommerce website. This is the only place where your buyer decides either to choose "Add to Cart" or not. The exact time to persuade your ultimate buyers to make their final purchases.
Many constituents of your product pages help your prospects to make proper comparisons of the products like price specification, product description, ratings, purchase options, etc.
If you have ever seen the product visualization method of Amazon or Flipkart, you have come through this aspect that they

show their product from many angles. Give your customer this facility that they can inspect out any product from each & every angle & then decide to buy.
Note- Check out the best-selling items on Amazon here.
Contrive your pages with

product videos & demos

. This will enable your customers to know how to use any product & what benefits they can avail from that product.

Allow your customers to switch to different colors while viewing any product. Also, give them options like zoom-in, zoom-out, and swipe so that it shows its essence of being user-friendly.

Convince your customers with the different varieties of the same product. Showcase the best ways to increase the purchase frequency.

Implicit 4Ps of merchandising on your product pages like persuasion, population, presentation, post-cart.
For instance, you can see the image below, how they have shown their product from every angle along with demo videos.

If you sell digital products on your online store, you ought to provide demos and descriptions on the product page. This will offer everything on the product page to resolve all queries of your audience.
Here's an example product page from WP Swings: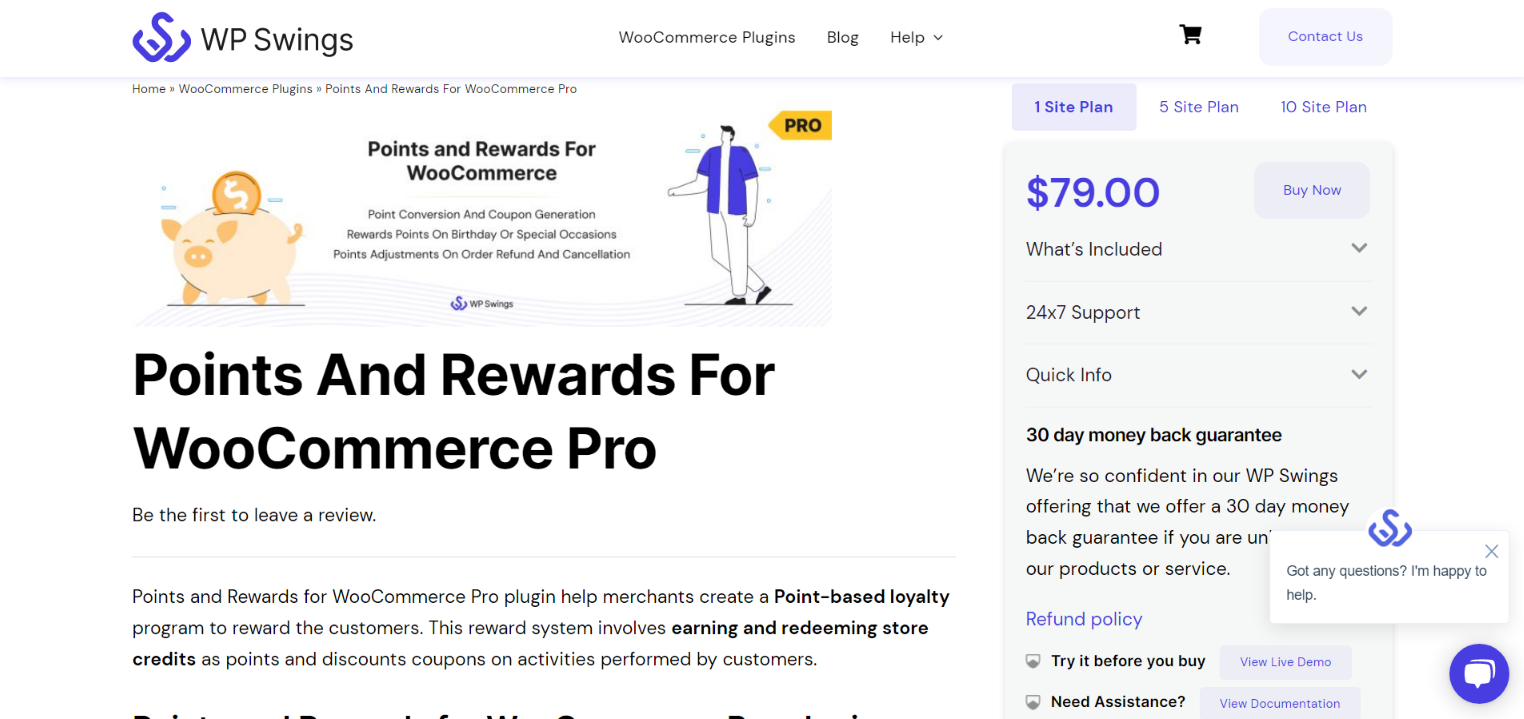 4. Category-Based Merchandising
When there is a need to show a related or discrete group of products to your customers, category-based merchandising is the best.
Category-based merchandising is the technique of ranking up your products at category & subcategory level on the basis of a factor or essential that deliberately affects the purchasing decision of your customer.
Serve your customer with different filters like a brand, size, new releases, shipping method on category pages so that it gives them a deeper exploration of their product choices. You can opt for CAMA (Catalog & Merchandising Architecture) which provides befitting filters & facet options for each category.
Today, every eCommerce company is dealing with many products, therefore it is necessary to have multi-categories on your product pages.
Follow an eCommerce conventional strategy to display categories of your products.
Product Image

Product Name ( clicking on which will take your customer to the detail page of that product)

Price Star Ratings

Compare Option
Guide your team members to make time to audit your category pages to understand your customer's purchasing behavior. Optimize your search engine to reveal every type of filter and facet. As it sometimes happens, if your filter browser doesn't give exact results, prospects move to search engines.
Ways To Update Your Strategy To Avail The Best Use Of Merchandising
Merchandising is not confined to a single form but it incorporates a variety of units. Ranging from inventory & pricing to delivery & many more. But at every phase, the sole objective is to drive conversions only.
"The more you engage with customers the clearer things become and the easier it is to determine what you should be doing"

– John Russell
Modernize your eCommerce merchandising schemes as per increasing competition. Leverage the technical aid of your site to capture the buying patterns of your customer. This can be done only when you admit the best strategies to represent your brand exceptionally.
Here are some ways that will help eCommerce merchandisers to improve their merchandising strategy.
Jump to your favorite section using the index above.
1. Optimize Your Site To Be Accessible On Any Device
As per WordStream, an average click-through rate in Google Ads through the mobile across all industries is 4.10% on the search network and 0.60% on the display network.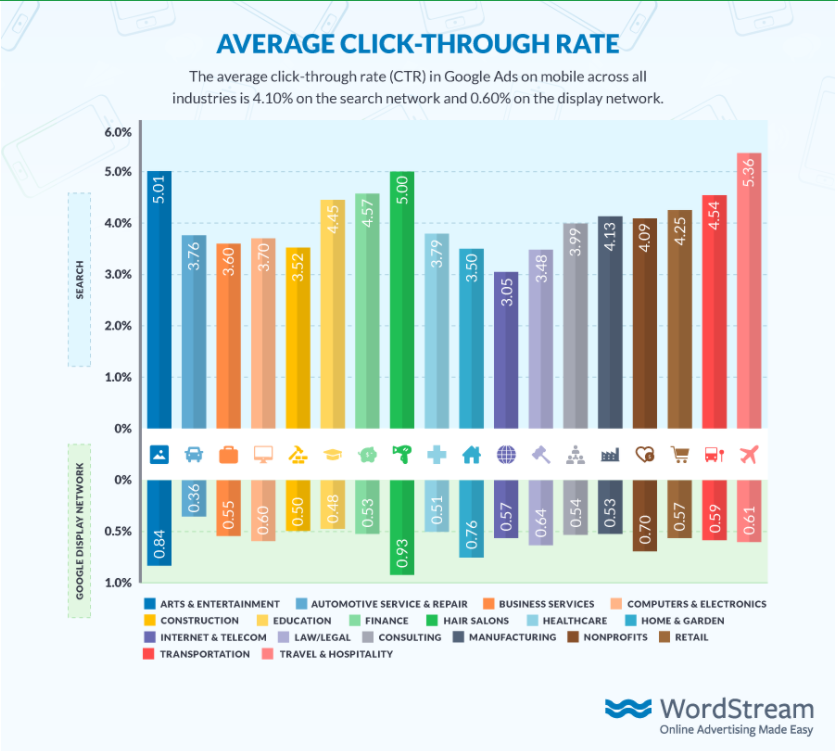 Other than that,
70% of mobile searchers

call a business directly from Google Search.

70% of mobile searches result in action being taken within an hour
Therefore, it is foremost important for you to provide your shoppers with a mobile-friendly shopping experience so that they become assured that whenever they want to use it they can use it from any device.
Introduce a

responsive website

, which includes the same content & information as on your

eCommerce website

but only optimizes its display as per accessibility of the given device.

Avoid the

use of flash

on your site. Flash is a technology of Adobe, mainly used to show animation on your web pages. Due to this element, a page takes a lot of time in loading & it is neither accessible on mobiles too.

Eliminate

autocorrect forms

on your site, as it creates a long process for users to enter their information in inquiry forms. Compressing your site images as non-compressed images takes a lot of time in loading which hinders the visibility of mobile users.
2. Use Product Recommendation Tools
While online shopping through Amazon, you might have noticed that they often force you to buy a combo of products rather than buying a single product. Like, if you are purchasing a mobile, they will offer you to also have a look over the mobile cover, screen protector, etc.
What did they use to make this plan successful? All this is possible by using a product recommendation tool. This tool is an artificial intelligence technology that usually predicts & shows those products to the customers which they would like to buy.
Major eCommerce giants like eBay, Amazon, Alibaba make the best use of recommendation algorithms in order to prominently serve the customer needs. About 38% of Amazon's revenue is generated by recommendation tools only.
These recommendation tools act as a data filtering tool that helps the buyers in choosing not only trusted products but also related ones.
Upselling  is easily possible by suggesting products to the customers based on those which they have already added to their cart & those which they are browsing on the site.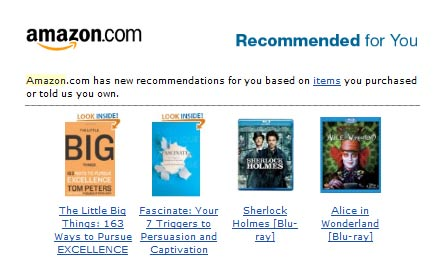 3. Display Your Products Social Viability
It is a genuine truth that people usually prefer those products which have gained a positive response from other users. More than 85% of consumers check out reviews & ratings of a particular product online before making its purchase.
Put such requests on your product pages urging the satisfied customers to share that product among their social networks by underlying social media buttons on your pages like Twitter, Instagram, Pinterest.
For instance, see the image below: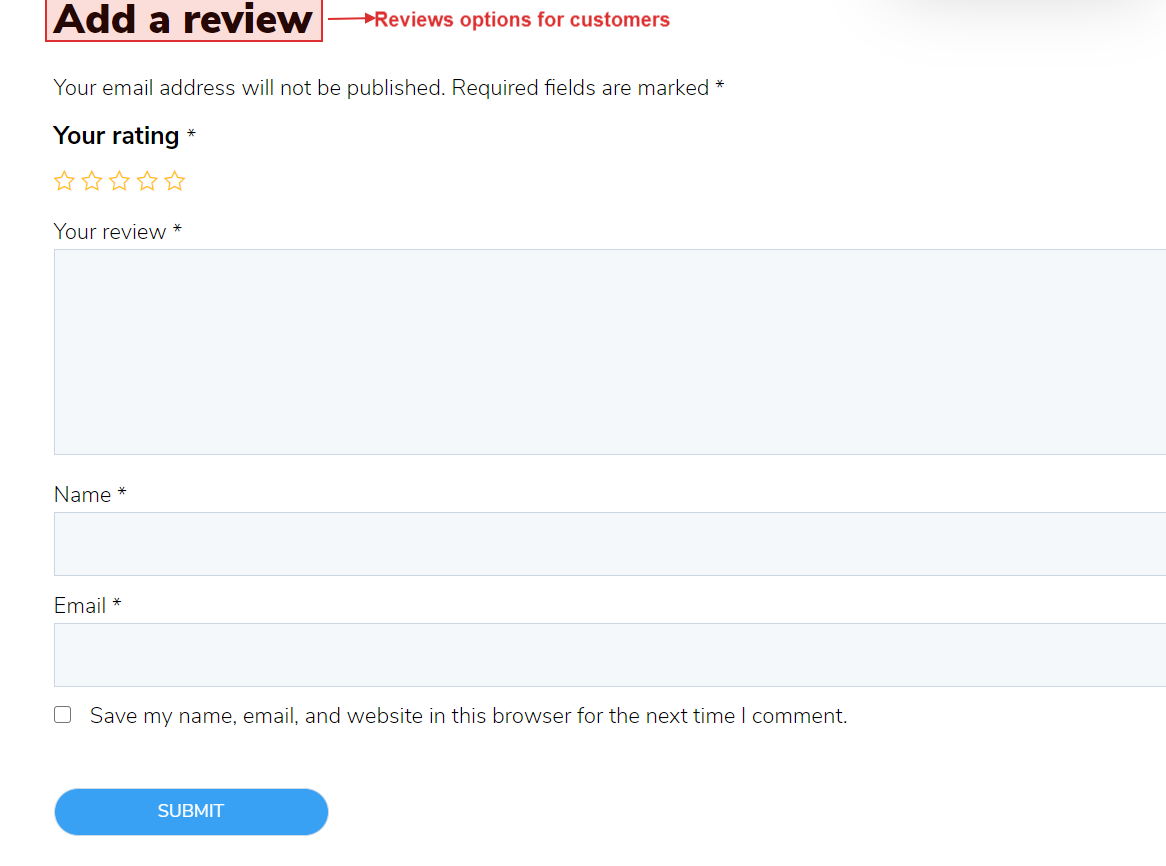 Another tactic to grow your eCommerce community-scale & sales is to involve the reviews of celebrities who have an identity of socialism too.
4. Stimulate Buying Instinct With Digital Stickers
Digital stickers are special visual features applied in singular search results to bring the particular product feature into the limelight. These stickers show variability in use like for remarking the product as a best-seller or top-rated, remarking the free shipping on any product for special occasions, etc.
Digital stickers, also referred to as ribbon overlays, emphasize the availability of recent product videos whenever they are made available. This facilitates the customers to test the tangibility of the product. It enhances your conversion rates which in turn increase the revenue of your eCommerce business.
You can see the below example of digital stickers.

5. Incur Data To Make An Optimal Merchandising Decision
Your website analytics tools & software collect vital information about your customers when they are coming to your website & deep penetration of what actually they are doing on your site. More than half of the retailers use data to design a superior merchandising plan for their eCommerce business.
Here are also some of the tools which you can deploy into your eCommerce site to examine each & every action of your customers.
i) Hotjar
It is a tool that mainly tracks the behavior of the customers as to when they visit your site. This helps you in understanding your buyer's buying patterns & accordingly makes you ready for future plans. This comprises of:
A complete video recording of your customer activities. On which part of your page he is clicking more? or where he stood for a more time?
Another thing is the Heatmap. They are the perfect tool to track your customer's engagement on your website as well. Ranging from every click, scroll, tap to mouse movements, you can examine each & every move of your customer in real-time. Despite charts & tables, they visually present data through colors.
Polls & surveys are the intrinsic part of the marketing campaign of any eCommerce website. They ask your customers to give their valuable feedback about the products & services. It also gives you an opportunity to experience greater interaction with them.
ii) A/B Testing
A/B testing or split testing is the most viable tool for your eCommerce website to enhance your sales metrics. It is a method of ascertaining which layout, design, or content is more thriving with your site visitors.
It helps to test the optimality of any page which may affect your customer's buying behavior. Examine two different layouts for the same web pages to ensure which layout generates more sales.
6. Inculcate A Live Chat Feature To Support The Customers
Engross your customer's interest in your eCommerce website by infusing a Live Chat support feature.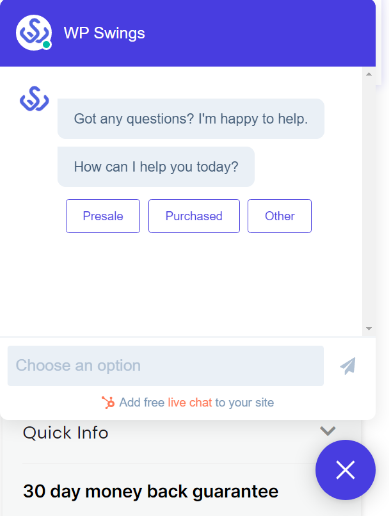 As per a recent survey, around 75% of customers said that they preferred live chat over email, social media & phone.
So, what can be the reason behind it after all emails, social media are also playing a major role in customer involvement?
This is because of the time factor which these mediums forever lack. Sometimes it happens that when a customer doesn't find their desired product, they find it better to switch to another website rather than writing an email or seeing social reviews.
However, live chat support is the best alternative. You might have seen on many sites popups like "Chat with us" or "Chat now". This is all for removing the customer's queries & doubts. Whenever any customer clicks on the chat window, Live chat agents track which site he is browsing & give him instant answers. These agents can handle multiple customers at a single time.
7. Enhance Your Search Function
About 10 to 20% of customers directly move to search bars for getting their most specific product. There are many customers who don't like to switch pages, therefore, they use search bars for this.
Hence, pick up this nerve of your customers & align your search bars to include top-selling products. This will surely bring a massive increase in eCommerce conversion rates.
The Postface
Judge the shopping experience of your site by putting yourself in your customer's shoes. Explore what best-merchandising services your company may create for customers from the homepage to checkout page & which also remains viable with your brand quality.
Update your eCommerce merchandising strategies as per the changing business environment. As customer engagement is the major aspect of this competitive era, therefore discover your customer's buying behavior.
Use the latest technologies to track your customer activities & change your outdated policies. In the end, all that I want to say is – Gift your customers a worth remembering shopping experience.
How have you planned your merchandising strategies? Share with us now!!