Anhira Holistic Medicine is a paid webinar in a Facebook group. The group saw an immediate hike in event booking and ticket sales by using Event Ticket Manager for WooCommerce by WP Swings.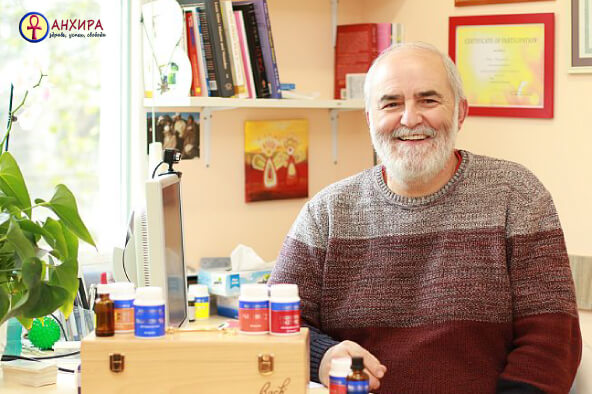 Key Features:
Merchants  Can Easily Customize Their Tickets.
Customers can get Event Tickets via Email.
Easy Check-In Process by using QR Code.
What the company is all about?
Anhira Holistic is a paid webinar in a Facebook group. It is all about how to boost the immune system, how to prepare immunity, how to strengthen mucous membranes— natural barriers against germs, what holistic healing methods to use instead of antibiotics, which vitamins are especially important for health, what are the "three keys to health," and last but not least— how to get the products you need quickly, easily, and at a discount.
What Were Their Challenges?
Basically, a free consultation with Anhira holistic lasts up to 20 minutes. For those who are unable to visit us in person, we also offer online consultations (for example, if they live abroad or in a remote area). We will inquire about your concerns, talk about the best ways to improve your health with you, let you know what we can do to help, and provide you with the best solutions to your difficulties. If there is time, we will also provide you with a regimen that includes vitamins, superfoods, Bach flower remedies, and homeopathy.
What Is The Solution And Where Did They Get That?
Anhira Holistic started using the Event Tickets Manager for WooCommerce Pro developed by WP Swings. This decision resulted in an immediate increase in the number of users booked tickets to almost 500 for the event by Holistic.
How Did Event Ticket Manager for WooCommerce Plugin Help Them Achieve Their Goals?(Most-Relevant Rated Features As Per Use)
Sharing of Event on Facebook –
By Event Ticket Manager, Holistic found the process easy of sharing Events on Facebook, this helped them in gaining traffic and audience for their webinar.
Embed Link –
Holistic found the process easy and simple.  Not only this, but to ensure that consumers understand the purpose of the event, admins can integrate the webinar URL within the email sent to customers.
Multiple Tickets –
Event Tickets helped Holistic provide more than one ticket at a time for their customers. It helped them build customer loyalty.
Tickets while processing –
Clients of Holistic are very happy as they received tickets to the event via email while the order was processing. This helped them gain customer loyalty.
Generates Revenue –
After the great success of Holistic, their data itself shows the revenue they generated for their event.
How These Features of Event Ticket Manager for WooCommerce Plugin Helped In Their Store's Growth?
Holistic reported an increase in the number of tickets booked upto 500 right after sharing the event on Facebook. They observed the exact same outcome from the plugin as they were expecting—to sell tickets for their event. They have also reported that there has been no change in the conversion rate, but they sold hundreds of tickets for an event in no time.
A Short Quote From Anhira Holistic
"I would like this plugin to be able to sell tickets for more than one event at the same time."

– Anhira Holistic
Is WooCommerce Event Plugin Worth The Recommendation?
"I am fully satisfied with the service and results I'm getting from Event Ticket Manager for WooCommerce Pro plugin."