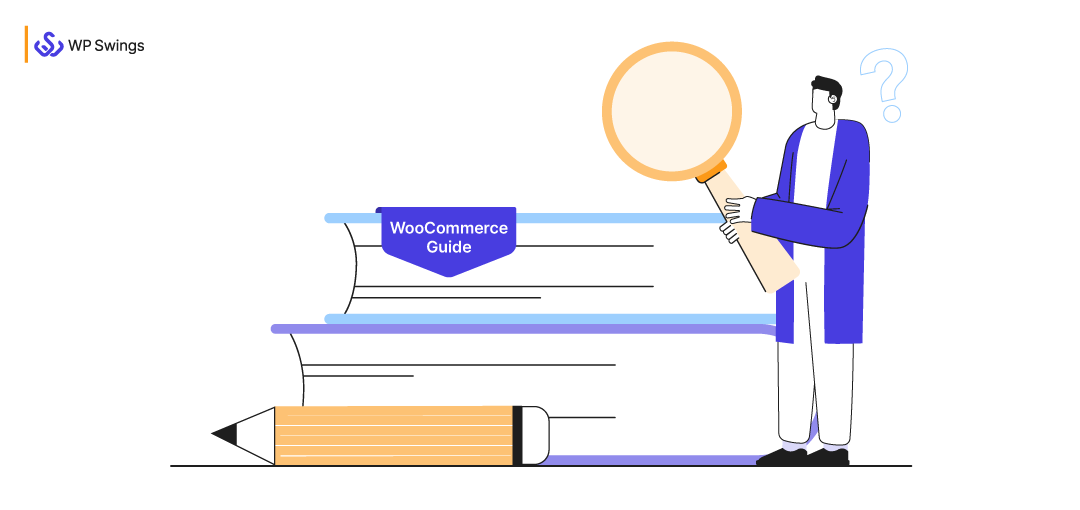 What is the most common answer to the question, "What is WooCommerce?". Most people will tell you that "WooCommerce is the best eCommerce platform" and they are right.
WooCommerce stands at the apex of eCommerce platforms. It was initially developed as a WordPress theme but later in 2011, Automattic launched WooCommerce as a plugin that allowed users to create an eCommerce store on their WordPress site. And the rest is history.
That's the common answer but it is for common people. And you, dear reader, are special because you are digging for more information.
For people who are married to WooCommerce, this article is a walk in the park. But for the learners, it's a boon because I will cover everything there is to know about WooCommerce.
You can use the table of content to go to the sections you are most interested in reading.
What is WooCommerce?
WooCommerce is a customizable, open-source eCommerce platform built on WordPress. It is also the most popular WordPress eCommerce plugin in the world, with a market share of 28.24 percent. It powers over 3,876,748 online stores.
To put that into perspective, imagine if all the top 7 eCommerce platforms were continents, WooCommerce would be Asia. Yes, the largest of all.
Being built for WordPress is perhaps the most basic contributing factor to the growth of WooCommerce because WordPress's market share is 40% of all websites. But that alone is not reason enough to choose it over other eCommerce platforms.
So, let's learn why you should build your eCommerce store using WooCommerce.
Why Should You Choose WooCommerce?
What is WooCommerce? Its origin story? Or how many times it has been downloaded?
These are all fine facts to consider. But a more important question to ask yourself is "Why should I choose WooCommerce over other eCommerce platforms".
I will answer that question for you by elaborating on the advantages of the WooCommerce plugin and also explaining why it is so popular.
Advantages of WooCommerce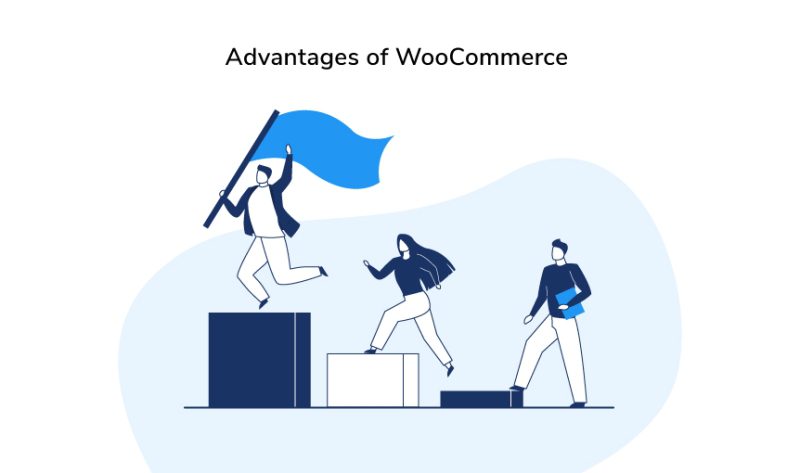 Free-ware: WooCommerce plugin is free. You can download and install it on your WordPress website without spending a dime.
Open-Source: More than 350 developers from across the globe contribute to the development of the WooCommerce plugin. It is open-source software. You can edit and enhance the source code as per your business needs.
WooCommerce Community Support: WooCommerce has an enormous user base. A good number of users are also active contributors to the development WooCommerce plugin. As a result, it has an effective and responsive community support system.
Plugins: There are 50k+ WordPress plugins that extend the functionalities of WooCommerce and improve the performance of your online store.
Security: WooCommerce is a highly secure eCommerce platform. Its security can be further improved by using the top security plugins.
Handy User Interface: People who are not so proficient with technical stuff can also start an online store using WooCommerce. It is easy to use for non-nerds as it requires zero coding skills to set up.
Mobile-Responsive: WooCommerce plugin is mobile responsive. Users can manage their online store on their Android or IOS devices using the wooCommerce mobile app.
Unrestricted Customization: You can modify the looks and features of your WooCommerce store by applying custom-made WordPress themes and plugins.
Build a WooCommerce Store in 45 Minutes
The cherry on the cake is the fact that WooCommerce is created by a trusted brand like Automattic who is also the creator of WordPress.com.
But the world ain't all sunshine and rainbows. So, let's look at the shortcomings of WooCommerce.
Disadvantages of WooCommerce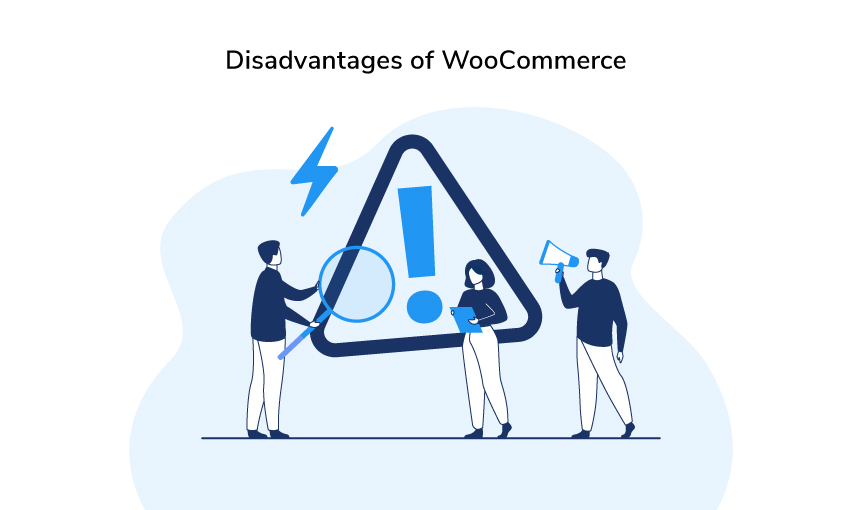 WooCommerce has created a standard for other eCommerce platforms. But for WooCommerce to be fit for all, that standard is unattainable in practice ‒ the impossibility of perfection.
So, let's look at the imperfections or limitations of the WooCommerce plugin.
The Expense for Extending WooCommerce: WooCommerce plugin is free. But you can't run an online business with WooCommerce alone. It requires other paid plugins to operate a fully functional online store, and those paid plugins can range from a few dollars to hundreds of dollars monthly.
Even though there are thousands of plugins for WooCommerce, there is a faint possibility that you may not find the plugin that offers the functionality you need. You have to request your plugin's developers to add your desired features, and that will cost you a few extra bucks.
WooCommerce Needs WordPress: WooCommerce is built only for WordPress. One of its most compelling features can also be taken as a glaring limitation. People can't use it on any other CMS except WordPress.
Compatible WordPress Themes: WordPress themes are relatively cheap but make sure that you only apply WooCommerce compatible themes. Otherwise, it will ruin the look of your online store. You may even have to hire a WooCommerce/WordPress service agency to customize the theme.
WooCommerce is US-Centered: WooCommerce is essentially based on the U.S. market, which creates problems for merchants from other countries. A decent amount of effort and money is required to make your WooCommerce store GDPR compliant.
Test Before Updating: If the WooCommerce update is not compatible with the installed plugins and themes, it will be disastrous for your store. So you have to test first and then update your WooCommerce store.
And that sums it up.
Let's compare the performance of WooCommerce with other eCommerce platforms.
WooCommerce Performance Comparison
You can't be the best until you beat the best. That's the essence of competition – to test yourself against others and improve your performance. Competition is life.
And with that spirit, we will see how WooCommerce performs in contrast with other top eCommerce platforms such as Shopify, BigCommerce, and Magento.
We will draw our comparisons on these major points:
Ease of Use
Pricing
Plugins and Integrations
Customization
Customer support
Payment Gateways And Transaction Fees
Themes
Drop-Shipping
SEO compatibility
Security
So, let's dive in.
WooCommerce vs Shopify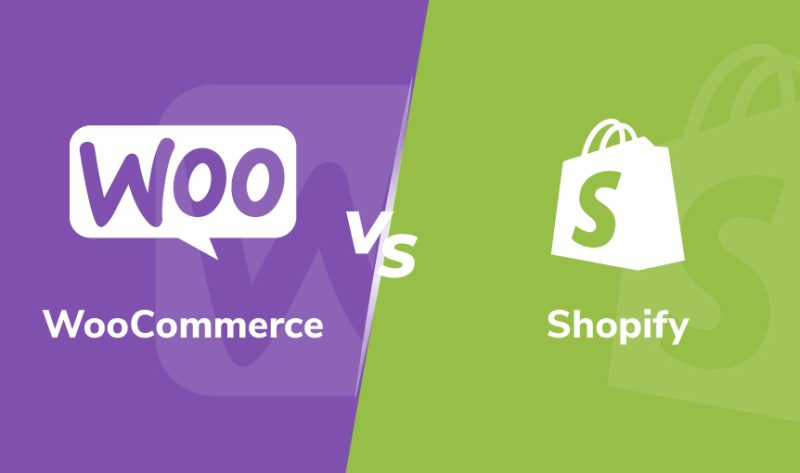 At this point, WooCommerce needs no introduction because we started with 'What is WooCommerce', but Shopify does.
Shopify is a commerce platform that allows anyone to set up an online store and sell their products. It is one of the leading eCommerce platforms. 3.6% of the top-visited 1 million websites are powered by Shopify.
WooCommerce and Shopify are both eCommerce giants. Shopify powers 800,000 online stores, whereas WooCommerce powers over 3,876,748 online stores.
When it comes to the sheer number of websites, WooCommerce appears as an obvious winner. But we are going to get into the details.
Ease of Use
WooCommerce indeed requires no coding but only at the moderate stages. When you are aiming for a higher level of customization in your store, things can get complicated for an average joe. Plus, you have to install plugins to automate various functionalities.
Shopify, on the other hand, is an eCommerce platform designed for "regular users" because it takes care of most of the technical aspects of managing an online store. It automatically looks for security improvements, upgrades, backups, and other factors.
Winner: Shopify
Pricing
The budget for creating an online store is crucial, especially for small businesses. And we know that WooCommerce is a FREE eCommerce platform but you do need a hosting provider to set up a WooCommerce store on WordPress.
Shopify has a fixed pricing structure. As it's a hosted eCommerce platform, there is no hosting cost.
| | |
| --- | --- |
| WooCommerce | Shopify |
| Starter ($13.99/month) | Shopify Basic ($29/month) |
| Plus ($17.99month) | Shopify ($79/month) |
| Pro ($31.99/month) | Shopify Advanced ($299/month) |
Winner: WooCommerce
Plugins and Integrations
No eCommerce platform can beat WooCommerce When it comes to plugins because you have 50,000+ WordPress plugins to choose from. Its functionalities are extendable, which opens all the doors for creativity.
Compared to that, Shopify has only 1200+ paid and free plugins. Shopify plugins are reliable as they too add to the functionalities of Shopify, but the scope of addable features is far greater in WooCommerce.
No matter what a fortune cookie has told you, looks do matter. It holds true for eCommerce websites too. The look and feel of your store are just as important as the products you are offering.
Winner: WooCommerce
Customer Support
Shopify easily outperforms its competitors in customer support because it has reliable and dedicated customer support. WooCommerce is an open-source platform, so it doesn't have any dedicated customer support.
But the WooCommerce user community is large, and you can find solutions to many complex issues there. If you do need special support for your online store, contact a WooCommerce service agency.
Winner: Shopify
Payment Options and Transactions Fees
Both WooCommerce and Shopify have in-built payment gateways. You can add more payment gateways through plugins and integrations.
PayPal and Stripe are the default payment methods for WooCommerce, but regional payment methods are also supported. Plus, there are no intermediary commissions or transaction fees involved.
Shopify, however, has its own payment gateway. And it charges 2% transaction fees if merchants use third-party payment gateways.
Winner: WooCommerce
At this stage, WooCommerce seems ahead of Shopify, but this is not the final verdict as there are more points to cover. Please click on the "Results" button below to see the conclusion of this showdown.
WooCommerce Vs Shopify: The Final Showdown 2022
Next up, we are going to see how WooCommerce fares against BigCommerce.
BigCommerce vs WooCommerce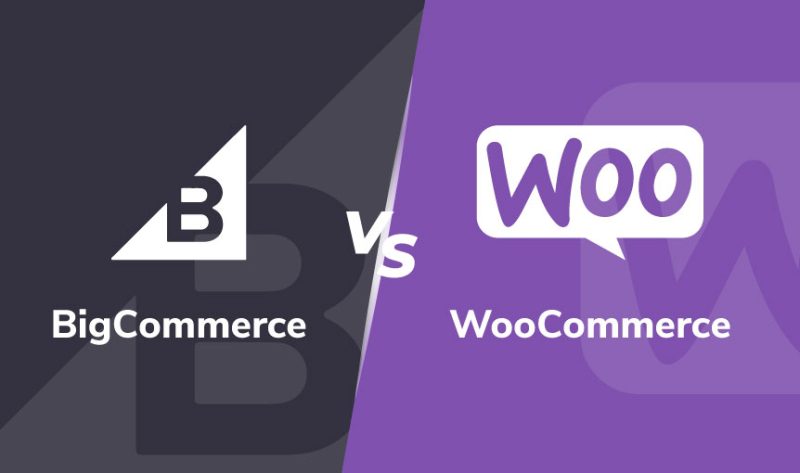 BigCommerce is a hosted eCommerce platform that helps you build online stores with drag and drop panels. It powers over 28,236 eCommerce websites.
In the world of eCommerce, BigCommerce is a featherweight, but it packs a punch. With 4,425 websites, it holds a 0.44% market share in the top 1 million websites.
I will draw comparisons between BigCommerce and WooCommerce based on these key factors:
Ease of Use
Pricing
Hosting
Plugins and Integrations
Payment Gateways
Designs
SEO compatibility
Security
So, here goes.
Hosting: Starting up is easy with BigCommerce because it is a self-hosted eCommerce website. However, WooCommerce needs a hosting provider.
Winner: BigCommerce
Pricing: Take a look at this price comparison table to understand the price difference between BigCommerce and WooCommerce.
BigCommerce
WooCommerce
Standard $29.95/mo

Starter ($13.99/month)

Plus

$79.95/mo

Plus ($17.99month)

Pro

$299.95/mo

Pro ($31.99/month)
Winner: WooCommerce
Security: BigCommerce is a certified PCI DSS compliant, and its stores are protected by multiple security layers like firewalls, file integrity scanners, and intrusion detection.
But WooCommerce depends on WordPress, hosting providers, and security plugins for protection.
Winner: BigCommerce
Ease of Use: Despite being a drag-and-drop website builder, BigCommerce is difficult to set up due to the terminologies it introduces in the setup process.
The WooCommerce setup process is effortless. If your hosting provider is BlueHost. It will install WooCommerce and WordPress for you.
Winner: WooCommerce
So far, the score is even but if you wanna know how both eCommerce platforms perform on other factors and which one comes out as the ultimate winner, then please click on the "Show Results" button below.
BigCommerce Vs WooCommerce: Which Suits You Best?
Next up, we will see how Magento does against WooCommerce.
Magento Vs WooCommerce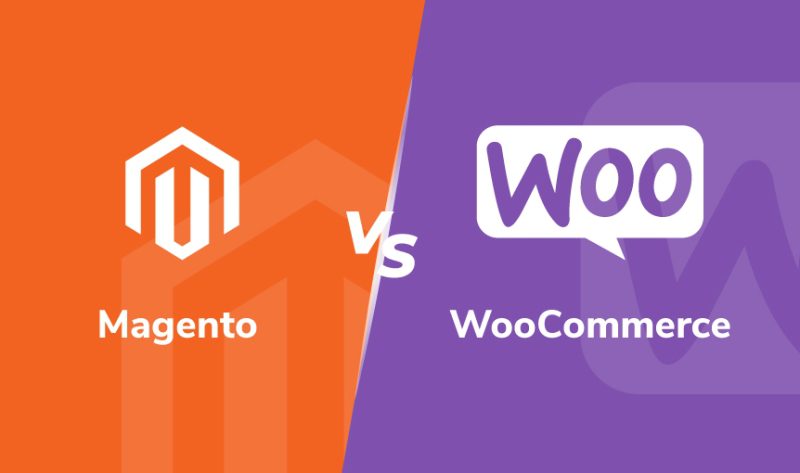 Magento Commerce is an eCommerce platform designed to quickly create and launch online stores with drag-and-drop tools. It offers an easy-to-use interface to create best-in-class eCommerce websites without the need for developer support.
According to W3Techs, Magento currently powers 0.8% of all websites on the internet, including those without a CMS or with a custom-coded foundation.
I will compare Magento and WooCommerce based on these key factors:
Ease of Use
Hosting
Security
Plugins and Integrations
Ease of Use
WooCommerce is easy to use for people who are familiar with WordPress. But even for absolute beginners, it takes less effort to learn. Plus, there are tons of free help available for learning WooCommerce.
Magento Commerce offers a drag and drop builder for easing the website creation process but some of its features are hard to grasp for the average user. You need basic knowledge of web development to master this eCommerce platform.
Winner: WooCommerce
Hosting Solutions
Magento has an open-source version with essential eCommerce features for free but it is self-hosted. Magento's Enterprise Edition is a hosted eCommerce platform but you would have to pay a tidy sum.
WooCommerce is based on WordPress so it does need a hosting provider. It'd be better if you choose one of the official hosting partners of WooCommerce because their plans are affordable and reliable.
Winner: WooCommerce
Security Factors
Magento and WooCommerce are both secure eCommerce platforms but their security can only be tightened with manual procedures and security plugins. However, Magento takes the edge here as it sends dedicated security patches to its users.
Winner: Magento
Plugins And Integrations
Magento has a wide range of plugins for accounting & finance, marketing, content & customizations, customer support, reporting & analytics, sales, and so on. In total, Magneto has 3,840+ plugins on its marketplace. But it's not enough to beat WooCommerce.
WooCommerce has access to more than 50,000+ WordPress plugins. So the possibilities for extending its features are limitless.
Winner: WooCommerce
WooCommerce vs Magento: The Winner
Both Magento and WooCommerce are outstanding platforms for creating top-class online stores. You can add unlimited products and scale your business however you want. Both of these platforms provide excellent plugins and integration that extend the functionalities of your eCommerce website. But the top spot belongs to only one of the two.
The Winner is WooCommerce. It provides an easier user interface, offers low-cost hosting solutions, has the largest number of plugins, and enables limitless customization.
WooCommerce Installation Process
The installation process for the WooCommerce plugin is effortless. It is installed and uninstalled the same way as any other WordPress plugin. The configuration process of the WooCommerce plugin is basic but time-taking as it involves some additional steps.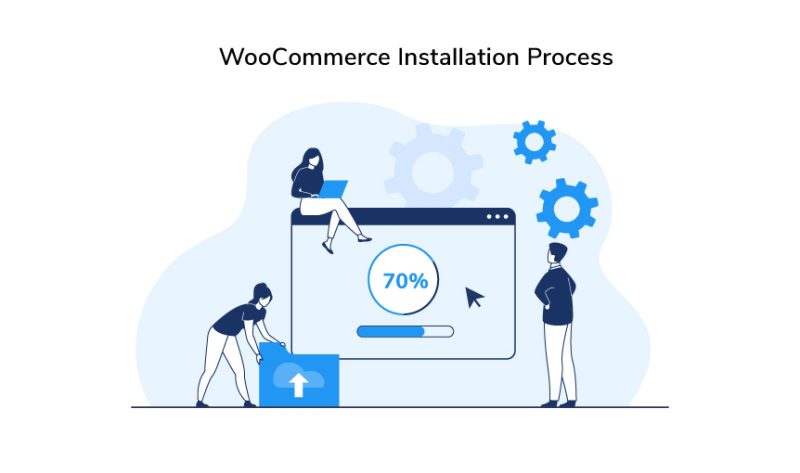 Check these server requirements and WordPress requirements before we start the installation or you may not be able to use WooCommerce to its full potential.
PHP version 7.3 or greater
MySQL version 5.6 or greater OR MariaDB version 10.0 or greater
The WordPress memory limit of 128 MB or greater
HTTPS support
If you choose one of the official WooCommerce hosting partners, then they will automatically set up WordPress and WooCommerce for you.
But follow these steps if you want to install the WooCommerce plugin through your WordPress Admin:
From the menu options, go to Plugins > Add New.
Search for WooCommerce.
Click on Install Now.
Click on "Active Now" and finish the installation process.
But there is still more to be done as you have to configure the WooCommerce Setup Wizard and other functionalities of your WooCommerce plugin.
Features of the WooCommerce Plugin
The features of the WooCommerce plugin are unmatched. No other eCommerce platform offers as many features as it does. And even if they do, those features are mostly paid for.
So, let's look at some of its amazing features.

Flexible Payment Options
On the basic level, the WooCommerce plugin comes with the facility to enable direct bank transfer, check payments, cash on delivery, and accept payment from all credit cards.
You can also choose from and integrate with any of the 144 region-specific payment gateways that include Stripe, PayPal, Square, and Amazon Pay. In addition to the basics, there's also support for Apple Pay, Google Pay, subscriptions, and deposits.
Limitless Customization
Every single element of your WooCommerce store is customizable. You can add custom themes to give the desired look to your store, and also add custom features to the WooCommerce plugin. The only limitation that you may have to overcome is your creative imagination.
Integrations
WooCommerce plugin comes with REST API which enables you to integrate your WooCommerce store with other services. It provides effortless scalability and automation.
WooCommerce stores, for example, to manage their growing business mostly integrate with Customer Relationship Management services like Hubspot, Ontraport, ZoHo, Mautic, etc. Integration with email marketing services is also common.
Plugins
The WooCommerce plugin is extendable. You can add various features and integrations required to enhance your online store. There are more than 400 official WooCommerce extensions and WordPress has 50000+ extensions to choose from.
An example of such a plugin functionality is adding size charts of different products. Here's how you can add size charts for your eCommerce store to reduce returns.
Blogging and Selling
As the WooCommerce plugin is based on WordPress (the world's most widely used CMS), it offers a built-in blogging feature.
It helps you create a perfect balance of content and commerce for your WooCommerce store. You can write original content to promote your products and create brand awareness.
How to Start A Blog
WooCommerce Shortcodes
Shortcodes in WordPress are special codes that are represented by square brackets [shortcodes] to add multiple functionalities to your WooCommerce store.
You can use WooCommerce shortcodes to add your products to your articles, add forms, display modules or create CTAs.
What Are WooCommerce Shortcodes
Define Your Currency and Location
As the store admin, you can define your currency and location. WooCommerce plugin also allows you to set your preferred measuring units.
Add Unlimited Images and Products
WooCommerce plugin has no limitations on adding products. So, as you are increasing the size of your WooCommerce store, you can add any number of products.
Also, you can add as many images as you want, to showcase your products and their variations, and set the featured image for your products.
Optimize Your Marketing
WooCommerce has high SEO compatibility. It works on WordPress which is the best platform to implement top SEO practices. Content quality and audience retention rates improve with the use of SEO, which ultimately increases sales.
Offering yet another boon for marketing, the WooCommerce plugin enables you to create and sell discount coupons (fixed/percentage).
you can also highlight products on sale, top-selling products, or related products to encourage your customers to buy more.
Track Your Progress
If you can measure your performance, you can improve it as well. And WooCommerce lets you do just that.
WooCommece plugin has a Reports section that enables you to see detailed sales reports according to date, product, category, and coupons. It also shows a customer report and customer list. You can effortlessly track the output of your marketing efforts.
Securing WooCommerce Store
WooCommerce is safe and secure, but there are a few extra steps that you should take to ensure the optimal protection of your online store and its sensitive data because the online world is full of uncertain threats.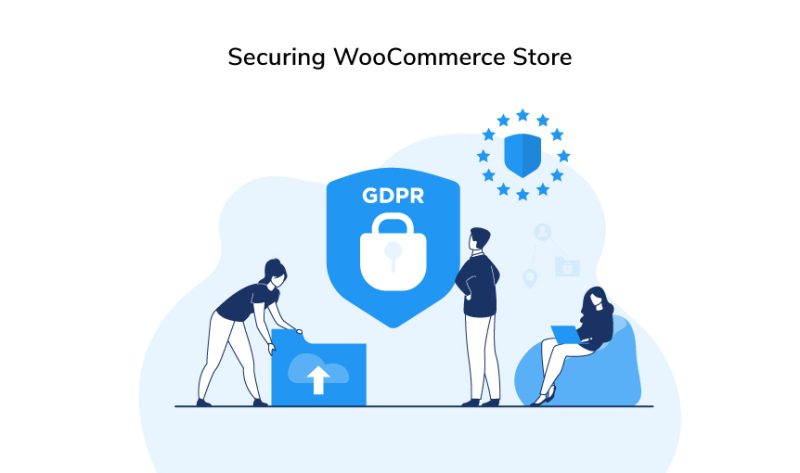 Here are the safety measures you should take to protect your WooCommerce store:
1. Select a Trusted Hosting Provider
Your WooCommerce store's performance and safety depend on the hosting provider you choose. That's why selecting a hosting provider for your store is such a crucial decision.
If you choose a poor host, you will put your customers and yourself at risk. Consider these factors when you are selecting a hosting provider.
Uptime: Check the uptime score of your hosting provider. It's the amount of time a host is available for use. The industry-standard uptime is 99.95%. Anything lower than that is a bad deal, no matter how cheap the hosting plan is.
Ability to Upgrade: Most hosting providers can handle the occasional spikes in website traffic. But as the website traffic keeps on increasing, you might have to upgrade your hosting plan.
Free SSL Certificate: SSL stands for Secure Sockets Layers Certificate. It enables your website to move from HTTP to HTTPS and helps establish a secure connection between a web server and a web browser.
Active Monitoring: Your hosting provider should regularly monitor the server to spot and eliminate any malicious or unauthorized activity.
DDOS Prevention: In the case of a DDOS attack, hackers use bot systems to drive high amounts of traffic to any site they want to overwhelm. If your server can't handle or stop this unprecedented amount of unwanted traffic, your website would crash.
Choose An Official Hosting Partner: Best would be to choose from the official or recommended WordPress hosting providers to host your eCommerce website.
2. Setup Two-Factor Authentication
Two-factor authentication adds an extra layer of security to your WooCommerce store. It's also called a two-step verification process.
First Step: It requires a username and password.
Second Step: It requires bio authentication, an answer to a security question, or SMS code verification. Any of these three provides an extra security factor compared to a normal login.
You can use two-factor authentication plugins such as Dou, Google Authenticator, Two-Factor, WordFence, etc. And secure your WooCommerce store.
3. Limit Brute Force Login Attempts
In a brute force login attempt, the attackers rely upon their guesswork skills to figure out the password. It's the same as you guessing your forgotten password but on a much larger scale.
The brute force attacks are dangerous because you may have set a similar password for your other accounts, and so more than one account can be compromised after a successful login attempt.
It would lead to large-scale eCommerce frauds if the attackers gain access to the sensitive data of your customers.
But the simplicity of launching a brute force attack is what makes it easily preventable. Follow these steps to limit brute force login attempts:
Use strong passwords.
limit the number of login attempts per IP address using dedicated plugins.
Use CAPTCHA (Completely Automated Public Turing test to tell Computers and Humans Apart).
Restrict unauthorized access to your WordPress login URL.
4. Use High-Quality Plugins
Hackers are on the lookout to find security vulnerabilities or loopholes in WordPress Plugins. If they find a security gap in a popular WordPress plugin, they will exploit that weakness to hack numerous WooCommerce stores. That's why you should always choose high-quality plugins from reputable brands.
5. Take Regular Backups
You can fix everything down to the details but there is always a looming factor of uncertainty that you are helpless against.
One such uncertainty is website downtime and it can happen due to the following reasons:
Compatibility issues during the update
Data loss
Malicious cyber attacks
Server overload
Human error
So, ensure the last resort by taking regular backups of your WooCommerce store. You will be able to restore your website to normal and successfully prevent longer downtime. Take frequent backups because being prepared is better than being paranoid.
Security is important, and so is user experience. How users feel after interacting with your store can mean a difference between a visitor and a customer. Next up, I will show you the ways to improve the user experience of your store.
UX of Your WooCommerce Store
UX (User experience) is defined as a person's sentiments after using a system, product, or service. Similarly, eCommerce user experience is the overall emotional response of the user after interacting with an eCommerce store.
Every customer wants a seamless shopping experience, especially in an online store. In fact, that is the promise of online shopping, to provide a fast and convenient shopping experience.
Being a WooCommerce store owner, your primary objective is to make the shopping process as smooth as you can for your customers.
In the end, it all comes down to the user experience (UX) of your WooCommerce store. So, follow these steps to improve the user experience:
1. Mobile Responsive Website
Mobile accounts for approximately half of the web traffic worldwide. Taking that into account, you are at a significant disadvantage if your WooCommerce store is not mobile-friendly.
To improve the UX of the WooCommerce store, you have to implement mobile responsive WordPress themes and test every element of your online store before making it live.
You can also install a WPTouch Plugin to make your store mobile-friendly, it is the easier option.
2. Decrease Load Time
Did you know that 40% of people abandon a website if it takes longer than 3 seconds to load?
The load time of your WooCommerce store is a deciding factor for the overall user experience. You may have a great design and graphics, but it adds nothing to the UX of WooCommerce if it slows down your website.
You need to conduct a speed test or an audit of your online store to know the underlying issues that are slowing you down and harming your business.
To test the speed, you can use free tools like PageSpeed Insights, Pingdom, WebPageTest, and GTmetrix.
The faster you are, the better the user experience will be.
3. Organize WooCommerce Products
It is annoying for your end-users if they are unable to locate their desired product variation. Even if the product variation your customers want is in stock, finding it in an unorganized WooCommerce store is difficult. Customers would leave your website as a result of this.
Organizing product variations is an essential part of UX design for your online store. Making your products and their variations easily accessible will aid your customers' shopping process.
Ultimately, It would enhance the UX of WooCommerce websites and boost sales to some extent.
Product Variation Swatches to Organize Your WooCommerce Products
4. Personalization
Personalization in eCommerce can be defined as "a method for creating a relevant and customized content system to improve the buyer's experience."
You need to show that you value your customer as an individual rather than as a mere resource. It will lead your customers to trust your brand and earn their loyalty. Through the power of personalization, you can provide a better user experience and make huge sales.
Personalization can significantly improve the UX of WooCommerce stores. All major eCommerce sites are relying on personalization to connect with their customers and create a loyal customer base.
Here is how you can use personalization for boosting your business:
Personalization Based on IP: Identify your customer's location through their IP address and offer a personalized experience based on that location.
For example- If someone from India visits your online store, display "Namaste" as the welcome message. It will make visitors feel important and encourage them to buy more.
Personalized Product Recommendations: Keep track of the products that your customers have shown interest in or have previously purchased on your WooCommerce store, then recommend similar products to them with appealing offers.
For example- If a customer has brought skipping rope from your store, then there is a good chance that he or she might want to purchase other fitness equipment too. It has a higher chance of getting your customer to purchase.
Personalization Based On Holiday: Create personalized campaigns on festive occasions that are relevant to different customer demographics. Again, it will make your customers feel valued.
Use second Person Pronouns: If you address your customers using second-person pronouns, the message of your content becomes much more significant to them.
5. Reward Your Customers
You can reward systems to reward your customers for performing certain actions on your online store and reinforce your preferred positive behavior. You can offer rewards on signup, purchase, referrals, etc.
The reward can be of the following type:
Points
Discount Coupons
Gift cards
eCommerce giants like Amazon and Flipkart have also implemented reward systems for their customers. It encourages positive customer behavior and increases the number of loyal customers. That's why reward systems are also called customer loyalty programs.
Implement a Reward System On Your WooCommerce Store
6. Optimize Content
People research considerably before purchasing any product. Simply showcasing your product is not enough anymore, you need to provide proper descriptions too. If they find useful information on your product page, they will make a purchase.
So please write original content and write it to clear the doubts of your customers. It will improve the UX of your WooCommerce store and also increase your conversion rates.
7. Website Design
The customer's first impression of your online store is based on the view and design. It depends upon the website theme, organization, text size, product images, clear product information, and layout.
"75% of people form their opinion of a website based on its aesthetics."
The user experience design considers the needs of customers.
To improve the UX of WooCommerce stores, apply evenness to the design of your website and make it easier for users to navigate through. Make sure the WordPress themes you apply are compatible with your online store and provide a seamless experience across all devices.
These were the basics of how to improve the user experience of your WooCommerce store but the list doesn't end here. Click on the link below to learn more about optimizing the UX of WooCommerce stores.
Improve the User Experience of Your Online Store
Since we are talking about user experience, imagine being able to manage your WooCommerce store on the go with your mobile phone. More about it in the next section.
What is WooCommerce Mobile App?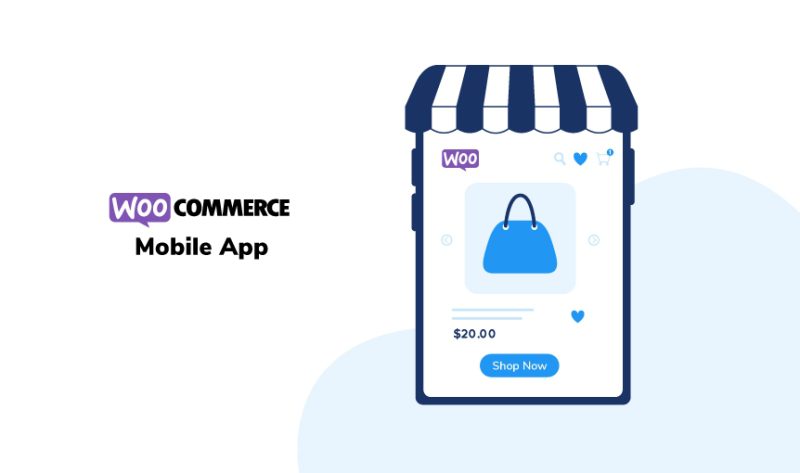 In today's world, every application or software is being optimized for mobile phones because people want to manage their whole life from their fingertips. The ease of using smartphones is unmatched. It wouldn't be wrong to say that some smartphones are "smarter" than laptops and computers.
Realizing your need for mobile responsive software, Automattic has introduced the WooCommerce mobile app. It enables you to manage your store on your Android and IOS smartphones.
These are some of the features and benefits of the WooCommerce mobile app:
1. Improved Accessibility: The WooCommerce mobile app fits your entire online store into your pocket. You can oversee your WooCommerce store from anywhere and at any time, long as you have access to the internet on your android and iOS devices.
2. Free to Use: WooCommerce mobile app is free to download and use. The only condition is that you need to have the Jetpack plugin installed and activated on your WooCommerce store.
3. Real-Time Monitoring of Key Stats: This app allows you to oversee the following real-time stats of your WooCommerce store: WooCommerces sales reports, order counts, visitor data by week, month, and year.
4. Manage Multiple Stores: If you have more than one WooCommerce store, then you can easily switch between both stores and manage them accordingly.
5. Dark mode: As an online business owner, you have to sit in front of the screen for long hours, and that is harming your eyes. That's why the WooCommerce mobile app has the Dark Mode feature that reduces eye strain.
How to Setup WooCommerce Mobile App
Also, you can view and manage orders, moderated reviews, and much more.
WooCommerce Mobile app will help you increase your productivity and enable you to effectively manage your business. It truly brings your WooCommerce store into your pocket.
What Can You Sell With WooCommerce? Examples of WooCommerce Stores?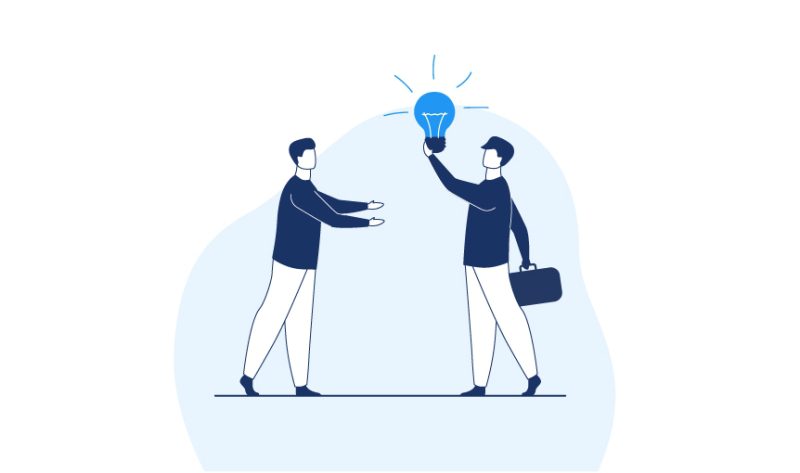 How do you think WooCommerce became the most preferred eCommerce platform? Because it enables its users to sell literally anything, from physical products to software services. If there is a market for your product, sell it from your WooCommerce store.
WooCommerce stores have sold an estimated USD 11.8 billion worth of products and services.
Bottom line: It is designed to help you sell all kinds of goods.
The limitless customization factor also helps you to align the look and feel of your store with the kind of product you are selling. I am going to show you some examples of successful online stores that are built using the WooCommerce plugin.
1. Buddhi Baby
Have you ever tried shopping for a mom and baby? The answer is probably "no". And I agree, it's a segment of shopping that most of us have never explored. Well, in that case, Buddhi Baby got you covered. They offer "curated gift boxes for mom and baby".
The look of their WooCommerce store is simple and neat and it works on the Mineral theme by Pexeto.
2. EcoKitty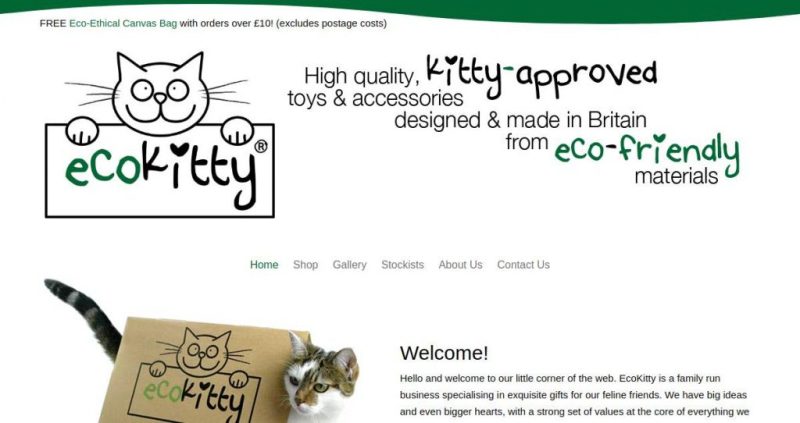 EcoKitty is a perfect example of a niche WooCommerce Store. They sell high-quality toys and accessories for cats that are eco-friendly and are made from locally sourced materials. The store's design is minimalist yet adorable.
3. Redd Bar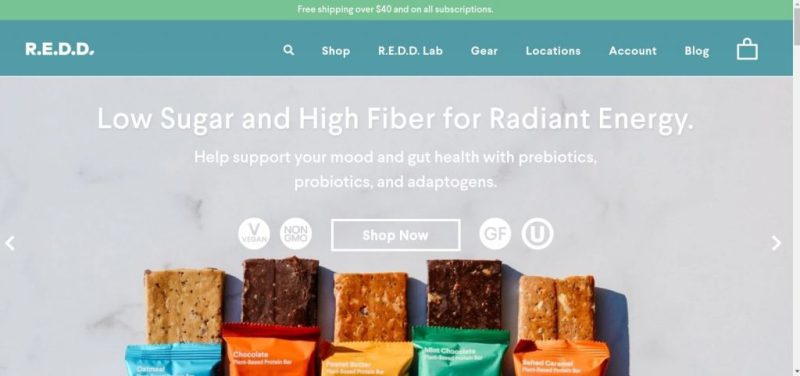 The Redd bar displays its high-quality products with a high-quality website. The layout is so attractive and slick that you would want to purchase their product soon as you visit their home page. And Redd Bar does a good job of highlighting its products.
Well, now you know what you can sell. It's time to learn how to market your products.
WooCommerce Marketing Approach
We are way past the "What is WooCommerce" stage because by now, you have set up and designed your store, and you are ready to sell your products and services. But simply setting up your WooCommerce store won't generate sales; your marketing will.
Marketing is used to make potential customers aware of your products or services. It helps your customers realize the value of your products by highlighting their usefulness and price range.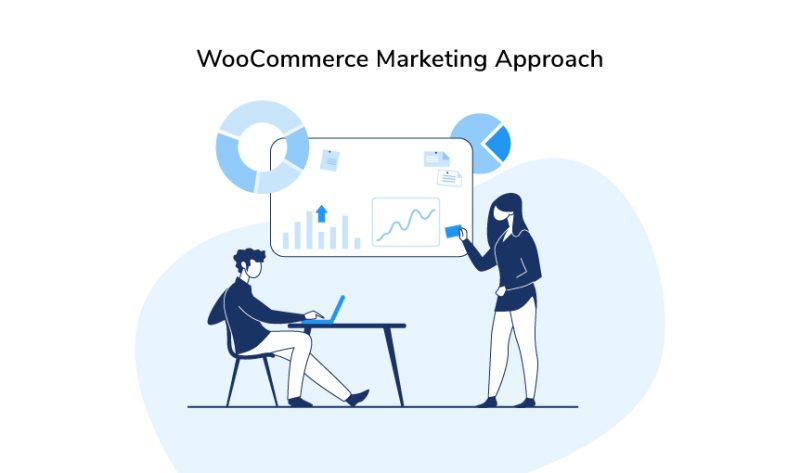 In today's world, almost all WooCommerce marketing strategies are essentially inbound marketing strategies. It's about attracting customers to your business by offering them value beyond products and services.
Apply these marketing strategies to amplify your sales:
1. Target a Niche: Target a segmented market to ensure a higher rate of conversion. Niche markets have less competition which makes it easier for people to sell goods and services.
2. Integrate SEO And Content Writing: Search Engine Optimization (SEO) and content go hand in hand. SEO dictates the structure of the content because the end goal here is to optimize the content of your WooCommerce store for search engines and content consumers.
3. Let Customers Be Your Brand Advocate: You can use brand advocates to create a positive brand image by showcasing positive reviews, being active on social media, influencer marketing, etc.
4. Email Marketing: You can segment your customers according to the buyer's journey and send personalized emails such as relevant newsletters, product offers, cart abandonment emails, and other marketing stuff.
5. Implement a Reward System: Prominent online stores offer points and rewards to their customers for completing actions like signup, product purchase, social sharing of products, etc
And the list goes on. Click on the link below to read it in detail.
I can only guide you. But ultimately, your commitment and willingness to lead a decisive marketing strategy are going to get you the desired profits.
On A Final Note
In this WooCommerce beginner's guide, I have included everything that there is to know about WooCommerce and have explained it all in the simplest of words possible.
I have explained what is WooCommerce, the pros & cons of WooCommerce, and its features & benefits. And also, compared it with the top eCommerce platforms.
Still, if you are on the quest for knowledge, you can check out the blog article mentioned in this guide.