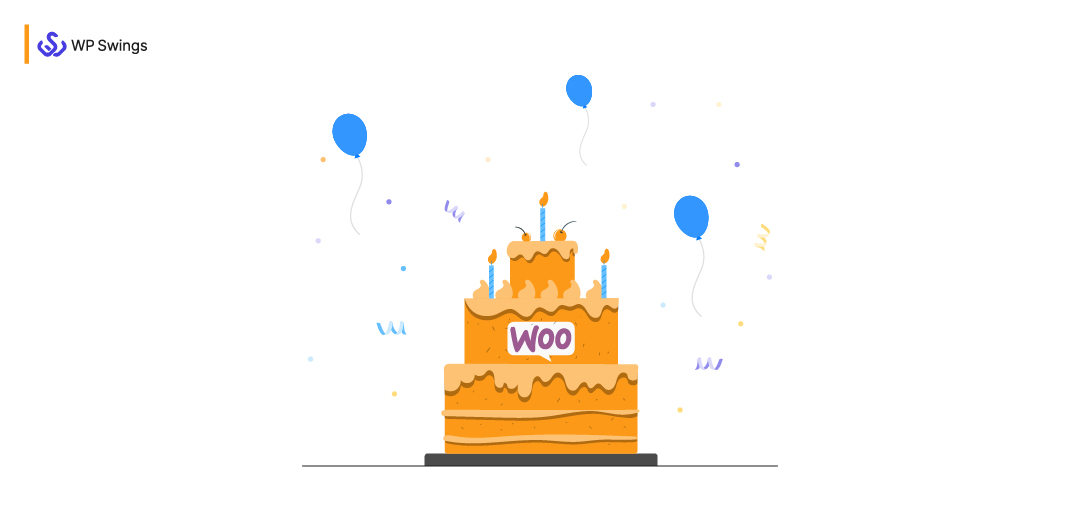 "Happy Birthday To You, WooCommerce."
WooCommerce is the biggest, most versatile, extendable, and most useful eCommerce platform in the world. And today's the 11th WooCommerce birthday.
The origin of WooCommerce is a tale to tell.
As with all great innovations, it started with an idea. Developers at WooThemes decided to introduce eCommerce functionalities in all their themes. Afterward, WooThemes hired two developers, Mike Jolley and James Koster from Jigowatt, to make the idea a reality.
All this effort manifested on September 27, 2011, when a team of developers launched the WooCommerce plugin's first version.

Major publications covered this innovation in the eCommerce space. Also, the WordPress community and other enthusiasts at large celebrated the release of WooCommerce.
With that same spirit, let's acknowledge WooCommerce's contribution to the global online business, appreciate its key milestones and explore the functionalities that make it the best eCommerce platform.
Table of Contents
Key Milestones of WooCommerce
The journey of WooCommerce is well recorded since its inception. However, I will share the significant events that show how WooCommerce became a phenomenon without getting into too many details. This is WooCommerce's birthday celebration, not a lesson in technical history.

As a way to celebrate, we are offering a WooCommerce birthday coupon code [WCBDAY2022] to give 15% off. You can check out more offers on the offers page.
1. 500000 Downloads of the WooCommerce Plugin
The usability of WooCommerce to power business growth attracted customers worldwide, fueling the expansion of its userbase and downloads subsequently. In June 2013, just after 16 months after the plugin's launch, it hit the mark of 50000 downloads.
Anyone who has tried to market a software knows how difficult it is to get that number of downloads. It takes exceptional effort from developers as well as marketers.
To celebrate this milestone, the WooCommerce team released the "WC500K" coupon code to all their customers to get discounts during the purchase of all WooCommerce extensions for 24 hours.
2. One Million Strong
On June 15, 2013, WooCommerce reached 1,000,000 downloads, taking only 626 days from its launch.
The skyrocketing growth of WooCommerce was proof of how beneficial it was to eCommerce store owners, the core customers of the plugin. The numbers were more than the figures. They represented the worldwide customer base, thousands of success stories, and dreams yet to be fulfilled.
How did the WooCommerce team celebrate this?
They launched the coupon code "WC1M" to use on checkout. Customers would get a 30% off on the purchase.
3. The First WooConf and Five Million Downloads
In November 2014, the first WooCommerce Conference was held in San Francisco, focusing amalgamation of WooCommerce and eCommerce. Nearly 300 eCommerce enthusiasts attended the event for learning and celebratory purposes.

The conference became much more significant overnight because, on 3rd November, WooCommerce officially crossed 5,000,000 million downloads. Hence, the cause of celebration.
In the same month, WooCommerce released its official eCommerce-based them called Storefront. This theme is still a go-to option for many WooStores.
Best WordPress Theme Selection Tips For 2022
Choose the theme best suited for your business with these tips.
4. Automattic Acquires Woocommerce
In May 2015, Automattic, the core contributor of WordPress.com, acquired both WooThemes and WooCommerce.
Matt Mullenweg was in touch with the founding members of WooCommerce. He saw great potential in WooCommerce emerging as a leading eCommerce platform. The open-source commonality between WordPress and WooCommerce intrigued him.
This acquisition made publishing an online store as easy as publishing a website. In conclusion, it was a match made in heaven.
But as you become a part of a larger organization, the priorities shift, and some things have to go. So, WooThemes was respectfully retired, and WooCommerce became the primary brand.
5. The Second WooConf
If the first WooConf was a triple, WooConf second was the home run. The Second WooCommerce Conference was held in Austin, Texas, between 6-8 April 2016, and people from all over the world participated.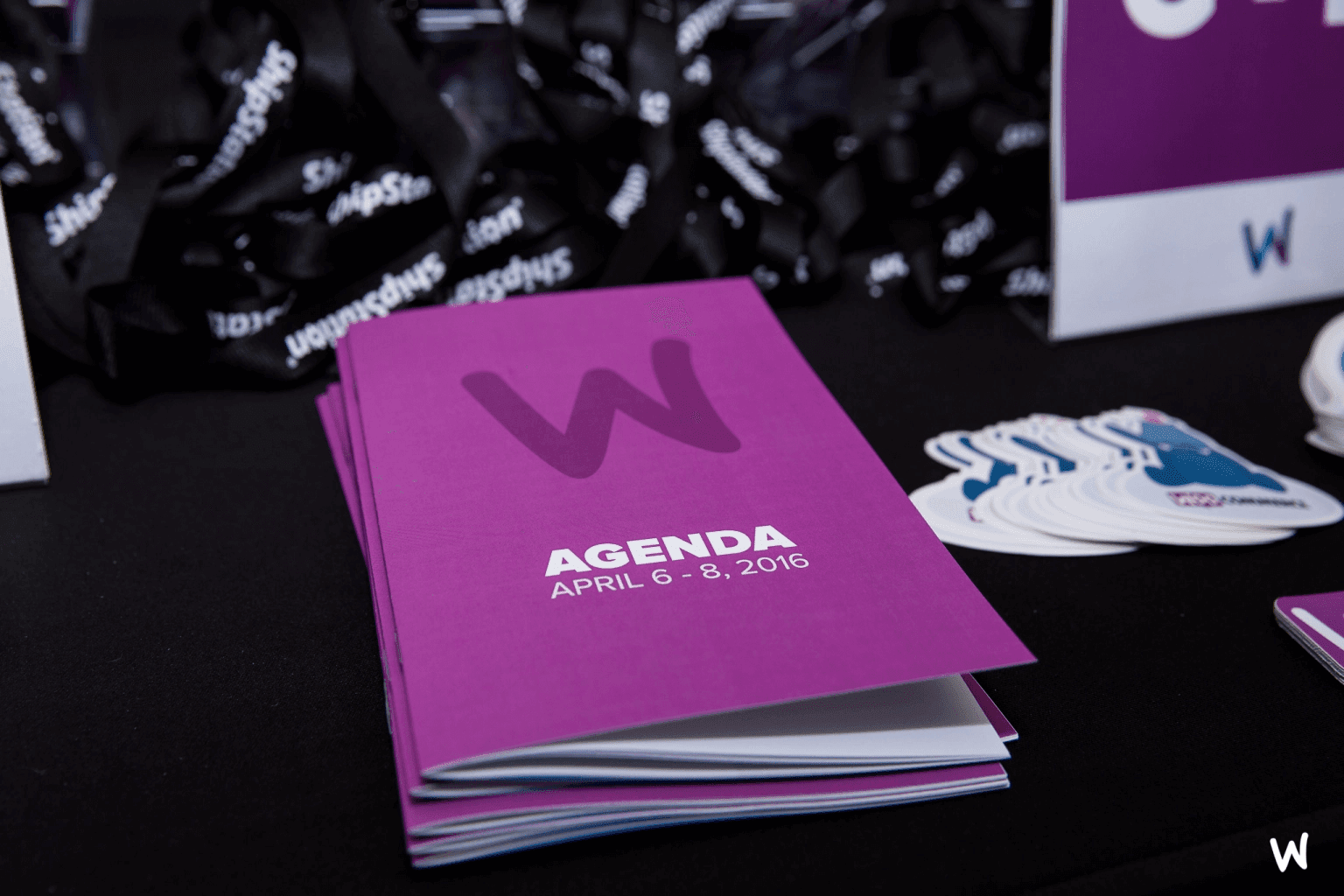 The event was for learning about WooCommerce, networking, and feasting on the lone star state's famous barbecue. The attendees included field experts, store owners, and Woo fans.
6. WooCommerce Mobile App
The success of WooCommerce is a story of relentless innovation and adaptation to new technology. In 2019, WooCommerce mobile app was launched for iOS and Android, allowing users to manage their online stores more flexibly.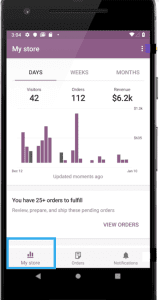 7. The 11th Year and Beyond
Unlike mere mortals, WooCommerce Birthday Celebration is relevant. Mainly because the software doesn't get older, it gets better.
WooCommerce has improved year after year and has only added to its features, offering great benefits to merchants and their customers. It sells more than 770 official plugins and themes.
To date, WooCommerce has been downloaded 209+ million times. It powers over 5,106,506 live websites. Not to mention, WooCommerce is available in 66 different languages, making it all the more popular.
The biggest thanks should go to the internal teams of developers and the open source community at large. They always encourage new ideas and try to make the software better.
The original team of 55 is now 300+ strong, and it will continue to grow bigger with the success of WooCommerce.
Also, new features such as 360-degree product view, geo personalization, compatibility with VR technology, SEO, 3rd party integration with API, etc., are going further in the game of this eCommerce platform.
In conclusion, WooCommerce is the best choice an aspiring merchant can make. It has made so many dreams come true and will continue to do.
So, let's celebrate the 11th birthday of WooCommerce.
2. How WooCommerce Powers eCommerce Stores
WooCommerce's birthday is a cause of celebration for all those websites using WooCommerce to run their online business. It has several crucial features for free and thousands of extensions to add any feature on-demand.
a) Setting Up an eCommerce Store Effortlessly
I am not exaggerating here. The store setup process is a piece of cake, granted if you are familiar with WordPress or just a tech-savvy individual.
You must configure the name, theme, payment gateways, menu, layout, and shipping and add the bare minimum plugins to publish your store. If you are starting with a WordPress website, then it will take only a few minutes.
If you're a complete beginner, there are ample resources available to help you set up your WooStore with little effort.
b) Plenty of Pliant and Protected Payment Portals
It is impossible to imagine online shopping without seamless online payment. The problem usually comes when an eCommerce platform has limited payment options, which reduces the merchants' ability to accept payments.
WooCommerce is miles ahead of its competitors. It has built-in functionality to accept major credit/debit cards, allow bank transfers, COD (cash-on-delivery), and more.
On top of that, it allows integration with the most popular local and global payment portals worldwide, including Patymn, Google Pay, Amazon Pay, Stripe, PayPal, etc.
It also has variable payment methods keeping in mind the changing trends in online shopping. For example, WooCommerce Deposits enables customers to pay for products in parts and opt for custom payment schedules using days, weeks, or months.
A store selling subscription products and services can also receive reoccurring payments on a weekly, monthly, or yearly basis.
c) Sell What You Can Think
You can sell anything on WooCommerce, from needles and nose rings to a freaking airplane. Selling appointments, software, services, party memberships, etc., is also possible.
At the core of it is the product organization of WooCommerce. So, you can showcase various products, subscriptions, bundles, etc.
It empowers merchants to create an online business based-on physical products, software, or services.
Nothing is off limits unless it is illegal to sell. You can have the most niche product and still build a market for it.
d) Advance Marketing Tools
Creating an online business is only half the battle won. The second half requires extensive marketing to attract customers to purchase your products.
And WooCommerce allows you to put your marketing in top gear using the best marketing tools available.
It has integrations with all primary marketing automation tools like MailChimp, Facebook, Google Shopping, Amazon, MailPoet, Google Analytics, etc.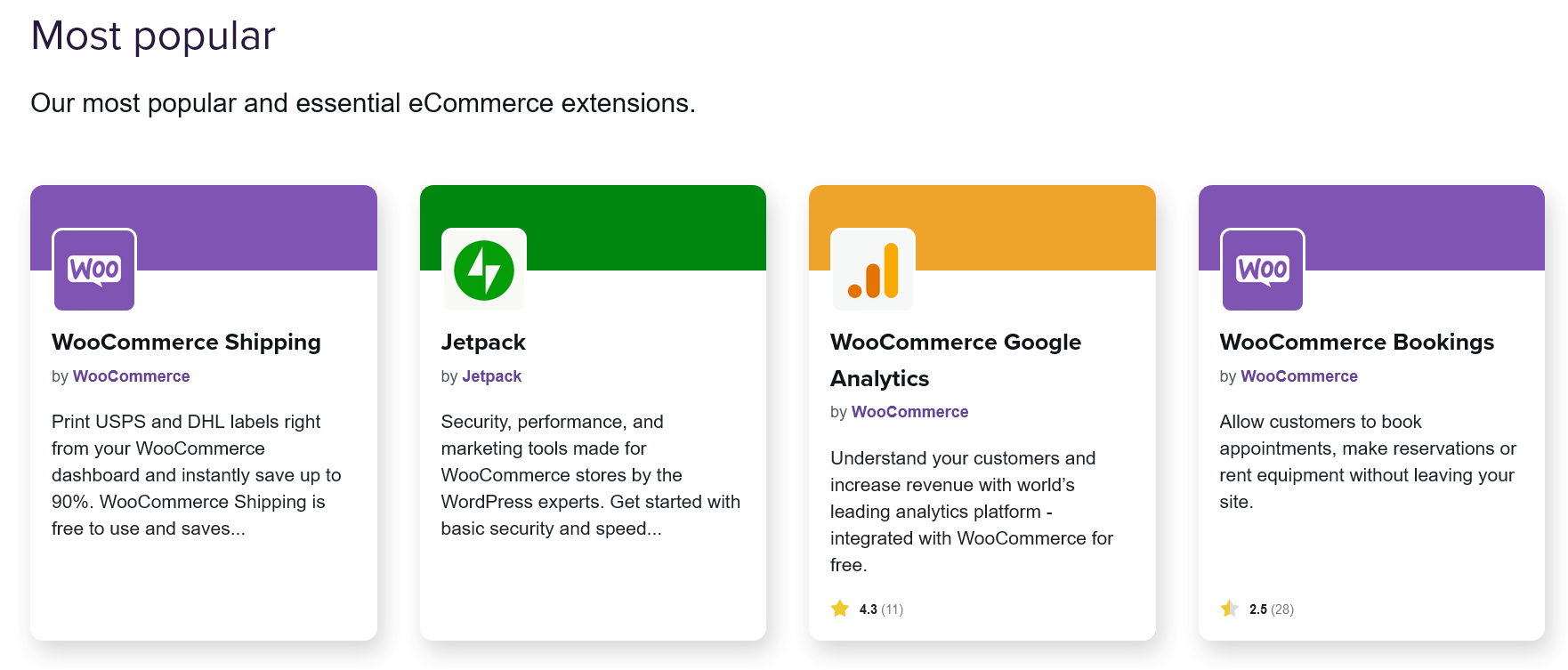 You automate every aspect of your marketing, from product listing on Google to sending emails for lead nurturing.
e) Carry Your Store In Your Pocket
Being a full-time online store owner is tough. You have to sacrifice your luxuries and be glued mostly to your PC or laptop. You have to take care of your store like a baby in the initial stages.
Well, you can enjoy your time, take a break and manage your online store(s) on the go using the WooCommerce mobile app. It is available for both Android and iOS.
It allows you to view the Visitors, Orders, and Revenue to monitor stores' performance and moderate product reviews. You can also check the order details, approve orders, and filler the order list.
In conclusion, WooCommerce mobile app enables basic management and monitoring of your online store.
So, celebrate WooCommerce's birthday by bringing your store into the palm of your hand.
f) Sell Anywhere
Language shouldn't be a barrier to business. So, WooCommerce is 100% translated into 24 languages.
Your customer base comprises a diverse global population. To make your store user-friendly to users from different backgrounds, you can create multilingual content – creating different language versions of your store to nurture customers.
You can also change the currency of your WooCommerce store to the currency relevant to users. For example, converting Dollars into Pounds for British customers.
Celebrate WooCommerce's birthday with inclusivity and create a global store.
g) WooCommerce Is Secure
WooCommerce is a WordPress extension. Therefore, extensive testing is done beforehand to ensure there are no security issues.
But while creating your online store, you must use additional security tools to protect your website from hackers and brute force attacks.
Jetpack is one of the essential WooCommerce plugins that authenticates customer logins, ensures fraud prevention, backs up your sales data, and gives your store's overview.
There is a shortage of security measures for WooCommerce. You can run your business without breaking a sweat.
h) Limitless Customization
WooCommerce values your creativity and gives you opportunities to practice it.
WooCommerce Birthday Celebration is incomplete without mentioning the strongest aspect of this eCommerce platform — customization.
As it is open source, you can make modifications to it. Create a theme that resembles your brand, add a custom feature, and more.
Essentially, you can customize every element of your WooCommerce store.
Avail of Expert WooCommerce Services
Opt for the expert-led team for any and all custom WooCommerce development services.
i) Cost-Effective Scalability
WooCommerce is a free WordPress plugin. The only time you have to open your wallet is when you're paying transaction fees to payment portals and getting the premium version of plugins.
It can handle any number of orders, create as many products as you like, and sell globally. So, you can expand your business affordably.
Even the stores with the most minimalistic setup can make it big.
Hence, the WooCommrce birthday celebration is for the countless successful businesses it has actualized over the years.
3. Most Successful WooCommerce Stores
The 11 years of WooCommerce are full of stories worth telling, and this WooCommerce birthday post is not enough to mention them all. Yet, I have picked the notable success stories in hopes that they inspire you to create a WooCommerce store.
1. Blue Star Coffee Roasters
Blue Star Roasters Coffee Roasters is a wholesaler of hand-roasted coffee located in Twisp, Washington. They sell both locally and internationally.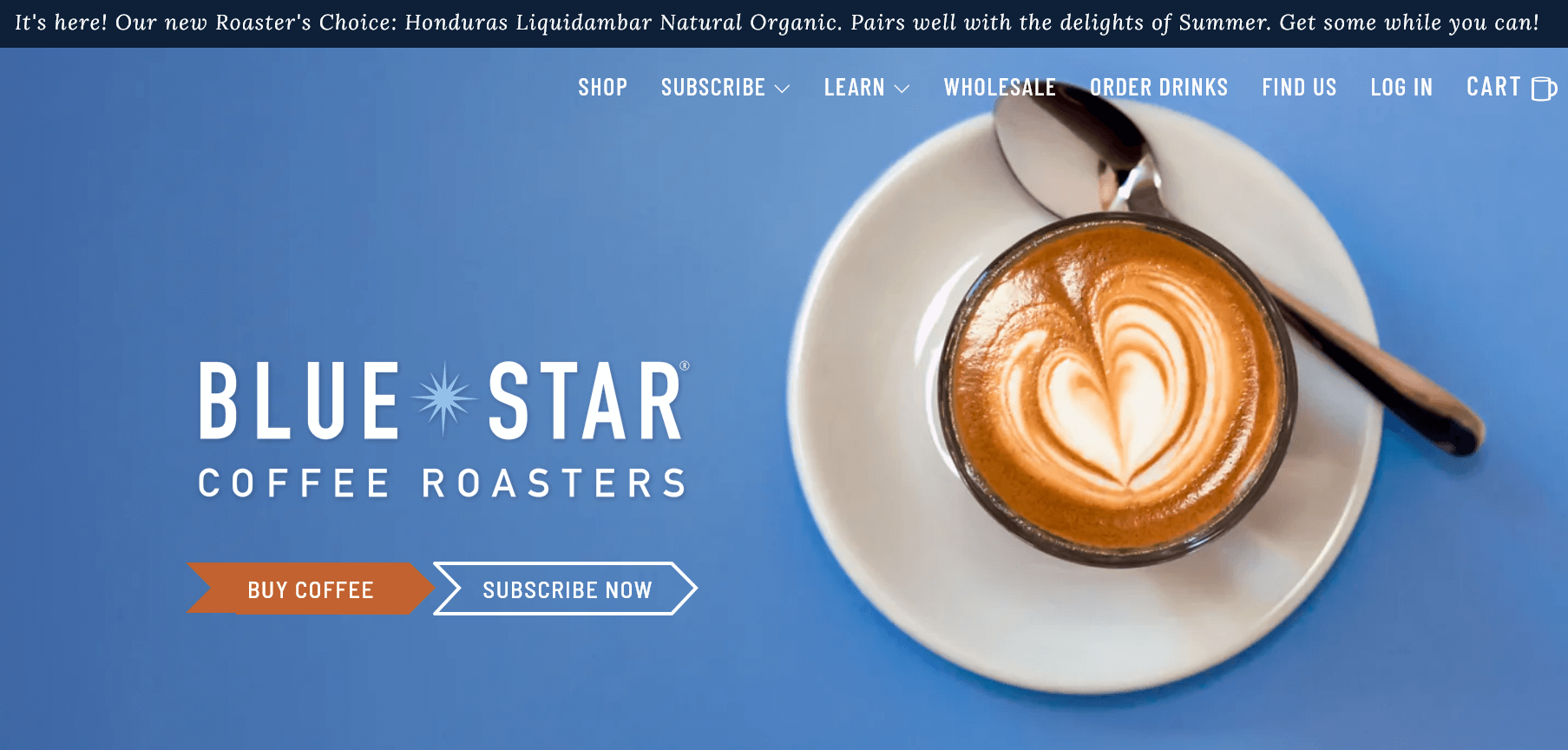 The website's look and feel are as captivating as a coffee shop. You can smell the aroma through the screen. The layout and product presentation are beautiful but minimalistic. Plus, it is easy to navigate.
It's the perfect example of maximizing the potential of WooCommerce and creating multiple options to generate revenue. They sell coffee, brewing equipment, subscriptions, gift cards, accessories, and merchandise.
What could have just been a local business is now global, thanks to WooCommerce. And is now making more than $5 Million in revenue.
2. Nalgene
Nalgene is a plastic product manufacturer, but they are most famous for selling high-quality BPA-free water bottles, popularly known as the original water bottle. It is a trusted brand as it recycles plastic and keeps the environment clean.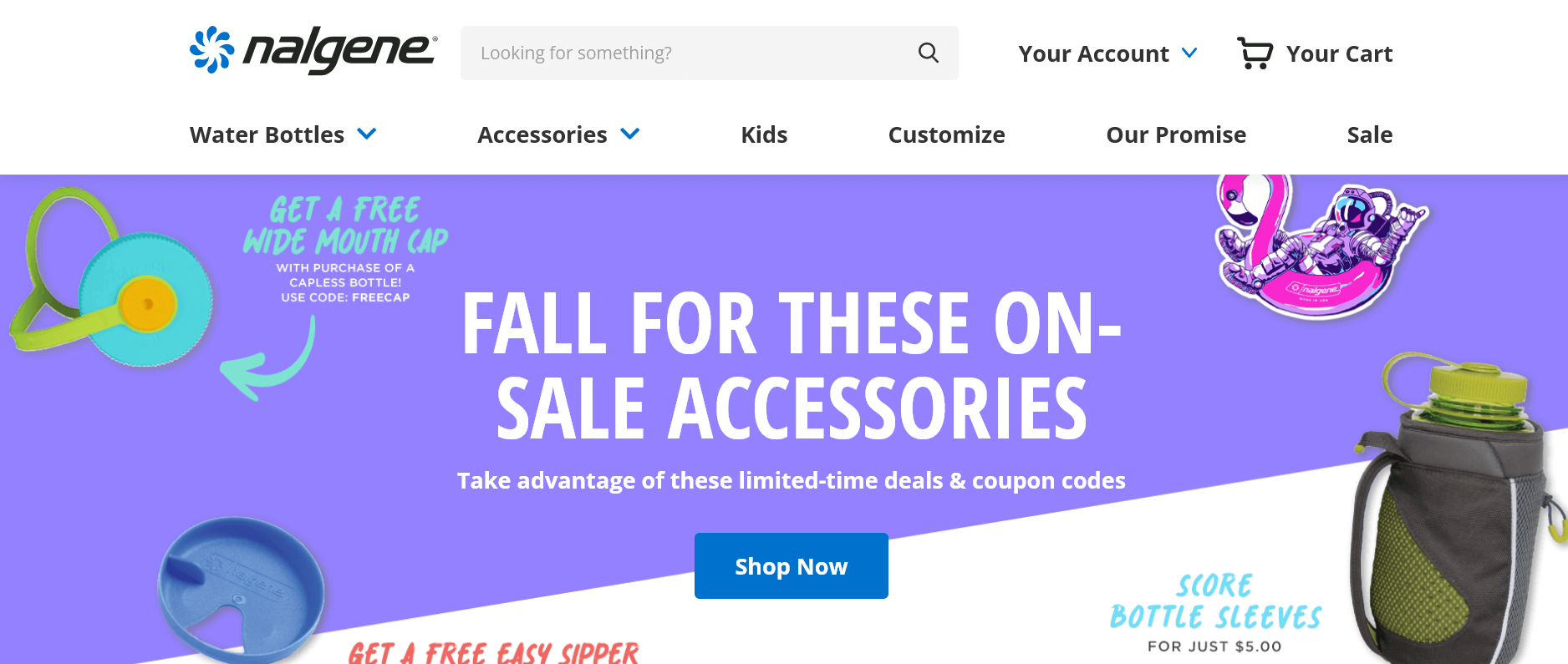 Nalgene uses WooCommerce to operate its website. And it's a marvel to look at.
The store's design is clean, attractive, and highly organized. Even your grandpa could navigate through it and purchase a bottle for himself.
The brand was originally selling jars, containers, and chemistry kits, which they still do in their online store. The store's theme is focused on their primary Product — Bo'Oh'O'Wa'er (bottle of water). They also sell bottle caps, stickers, merchandise, etc.
Customers can easily select the bottle variations they want according to color, size, and purpose getting a better shopping experience.
The annual revenue is estimated to be more than $22 million.
3. EcoKitty
This WooCommerce store has the cutest appearance and maximizes on cat puns. The family-run business sells eco-friendly and high-quality toys and accessories for cats made from locally sourced materials.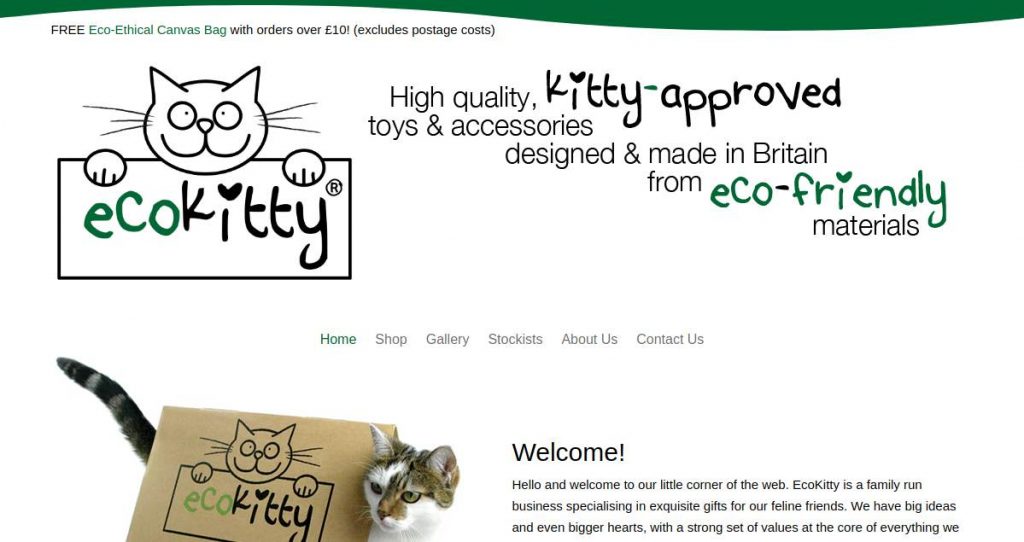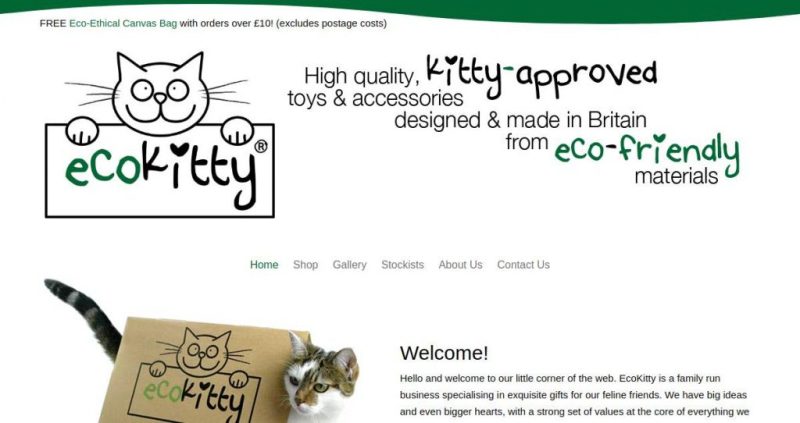 It is a niche website, selling goodies exclusively for cats. Also, they sell recycled notebooks and pencils, branded with their purfect logo.
The shopping experience is "aww" inspiring. The store's design is neat and minimalistic, so the site runs smoothly.
Ecokitty is a small-scale WooCommerce store with a revenue of less than $1 million.
This proves that all it takes is a simple idea and WooCommerce to build an online business. So, WooCommerce birthday is truly the celebration of collective growth.
4. How WP Swings Contributes to WooCommerce's Growth
As open-source software, WooCommerce's growth is largely the result of contributions from the WordPress/WooCommerce community, of which WP Swings has always been a part.
We, the WP Swings, have over 50+ WordPress/WooCommerce extensions spread over WooCommerce, WordPress.org, and Envato Marketplace.
WP Swings also offers custom WooCommerce development services for API integrations, mobile app development, store building, CRM integrations, theme creation, and more.
On our site, there are hundreds of articles to help WooCommerce store owners solve various problems and excel at marketing. There are other free resources such as guides, videos, case studies, etc.
After generating 125000$ and getting serval products ranked as the weekly top sellers, we became an Elite and Featured Author at CodeCanyon.
WP Swings is excited to celebrate the WooCommerce Birthday with you. As a gesture of gratitude, we have launched the WooCommerce birthday coupon code that will allow you to get discounts on purchases.
Happy WooCommerce Birthday!
WooCommerce brought an eCommerce revolution. It is at the zenith of eCommerce platforms because no other platform is as featureful and flexible to use.
WooCommerce Birthday is the celebration of the collaborative effort of millions of users, the internal developer team, and thousands of community members. People have worked non-stop to improve WooCommerce and make it synonymous with eCommerce.
In this article, I've explained how and why WooCommerce is the go-to choice of eCommerce merchants. And showed examples of successful stores.
I hope you find this article interesting and helpful. Now, I am off to celebrate the WooCommerce birthday and you should be too. Or perhaps use the WooCommerce birthday coupon code I provided and get some discounts.  ;)