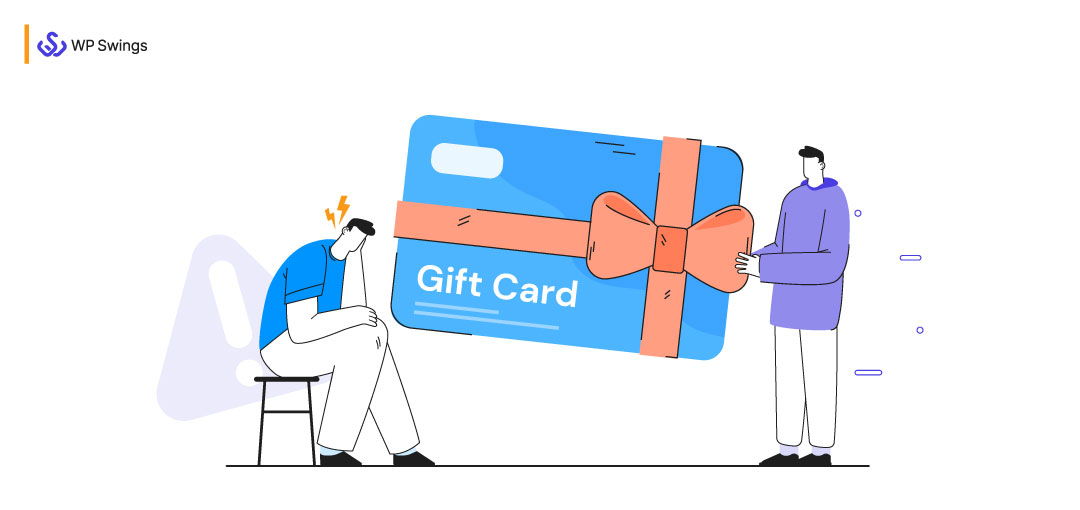 A recent study from NGC, a prepaid technology company, reports a significant uptick in the number of companies using gift cards amidst the COVID-19 situation. – Northstar Meetings Group
Wow! That's awesome…
It is visible that digital gift cards work exceptionally well as marketing and revenue generation tools for most businesses.
Due to selling gift cards, many companies have managed to survive the brunt COVID-19 Pandemic. During the lockdown, many people supported their local businesses by purchasing their gift cards.
Even since its origins in 1994, gift cards have been bone for both B2B and B2C businesses.
But it can also be a bane if there is a lack of marketing research and planning.
Doubtlessly, gift certificates are profitable to both sellers and consumers. But when something is so simply extraordinary, people tend to undermine its drawbacks or issues.
However, the right approach to any business venture requires consideration of three crucial aspects – the good, the bad, and the ugly.
So, here we have come up with the list of the top 11 gift card mistakes sellers commonly make. Along with some takeaways and tips to avoid them.
Top Gift Card Mistakes And Their Possible Solutions
A gift card program for an eCommerce store expands your customer base. It boosts revenue and increases store visibility while catering to online shoppers' needs.
However, there are more blind spots in how you plan to run and manage your digital gift cards program than just hoping for people to buy them. Understand these 11 gift card mistakes and try to avoid those that put off your customers and revenue.
1. Waiting For The Shopping Season To Offer Gift Cards
Often marketers wait for the holiday/festive seasons to sell gift cards. It is one of the most common gift card mistakes that marketers make. Although the gift card sales during this period are rapid, they are not restricted to seasonal giftings only.
Yes, gift cards sales maximize during the holiday season, but they also sell throughout the year. There are plenty of celebratory events other than the coming of Father Christmas.
The popularity of digital gift cards isn't affected beyond the festive season. Recent studies show that digital gift cards are your sales promoter all around the year.
Since you've only been selling and promoting gift certificates during a limited duration of the holiday season, you can imagine how many opportunities you've already ignored for so many years.
What's the solution?
The best gift card strategy is selling gift cards throughout the year.
Gift cards are FOREVER. Plan your gift card strategy in a way that helps you promote the business all year long. Gift cards are anyway the preferred giftings for birthdays, special occasions, thanksgiving, and hell a lot of events that ain't restricted to occur during the festive shopping season only.
Focus on –
Create attractive gift cards for various occasions and let your customers customize them.
A great Point-Of-Sale (POS) System- POS system should be the priority for your business. And the gift card management program is a crucial section of the overall functions that the POS system provides.
Social Media (Facebook, Twitter, Instagram, and Pinterest)-To receive the best results, you should prepare beautiful and eye-catching pictures and let them do the job of attracting customers.
Why Online Gifting Is Important For eCommerce?
2. Overlooking Gift Cards Laws and Regulations
The second gift card mistake is overlooking the regulations.
Every country has its own set of laws and regulations. You cannot simply buy a gift card in New York and hope to use it the same way in India or even London.
Companies selling gift cards globally often have a detailed set of policies verified under various regulations before they are open to sale.
But again, who bothers to read the policy pages?
On top of that, some companies don't bother to simplify their policies for their customers, which leads to needless and costly misunderstandings.
What's the solution?
Well, it's really simple. Research & follow recent government policies to sell gift cards. For example, If you're in the United States, check out their Digital Gift Card laws.
Use it as a starting point, but don't forget to do your research to ensure you're following the most recent policies.
3. Selling Gift Cards With Weak Marketing Strategies
"What's Seen Is Sold."
Visibility is one of the key elements to ensuring optimum product sales. It requires marketers to expose their target audiences to the product as often as possible, which increases the likelihood of them recalling the product.
Several businesses sell gift cards without proper marketing. It is one of the most overlooked gift card mistakes.
What's the Solution?
It's all about letting your customers know that you sell gift cards with attractive offers. You can use both online and offline methods of gift cards promotion such as blog posts, Youtube videos, ads, social media postings, email marketing, etc.
4. Not Using Appealing Or Updated Gift Card Designs
Another one of the gift card mistakes that marketers make is undermining presentability.
Gift vouchers can be a goldmine if they're implemented correctly. It is found that under-investment in card designs is one of the top issues that can impact the performance of your gift voucher program.
The Cost-focused groups often attempt to save money by investing in a single design and rarely updating it. However, consumers demand appealing and relevant cards and career choices.
Designs are best managed by groups that understand their customers and are willing to drive their organizations to invest in birthday, holiday, and other sales-worthy designs.
According to First Data, this should be done monthly or quarterly to ensure that your gift voucher program stays interesting and relevant.
What's the Solution?
Beautiful gift card templates and gift card design/customization tools are the solutions you need. Themed and customized gift cards templates attract the consumer more than simple text-based gift cards.
The best gift card  and carrier designs tend to be:
Attractive
Consistent with the merchant brand pieces
In alignment with a merchant's customer demographics
A representation of the occasion for which they are given
Unique in some way(s)
Make your gift certificates 'Gift-Ready'. Design and packaging should be presentable to serve the purpose of purchase.
It isn't necessary to use cute and colorful packaging boxes or bow-ties and ribbons. Digital gift cards don't need them. All they require is the beautifully-themed gift card templates to serve the purpose.
5. Not Investing in Gift Card Marketing
"Being a marketer, you can't just offer gift vouchers and expect your customers to be fascinated towards your store to buy your digital coupons.
It is another major gift card mistake that marketers tend to make. Gift cards are popular, no doubt. But how will your customers know that you sell them too?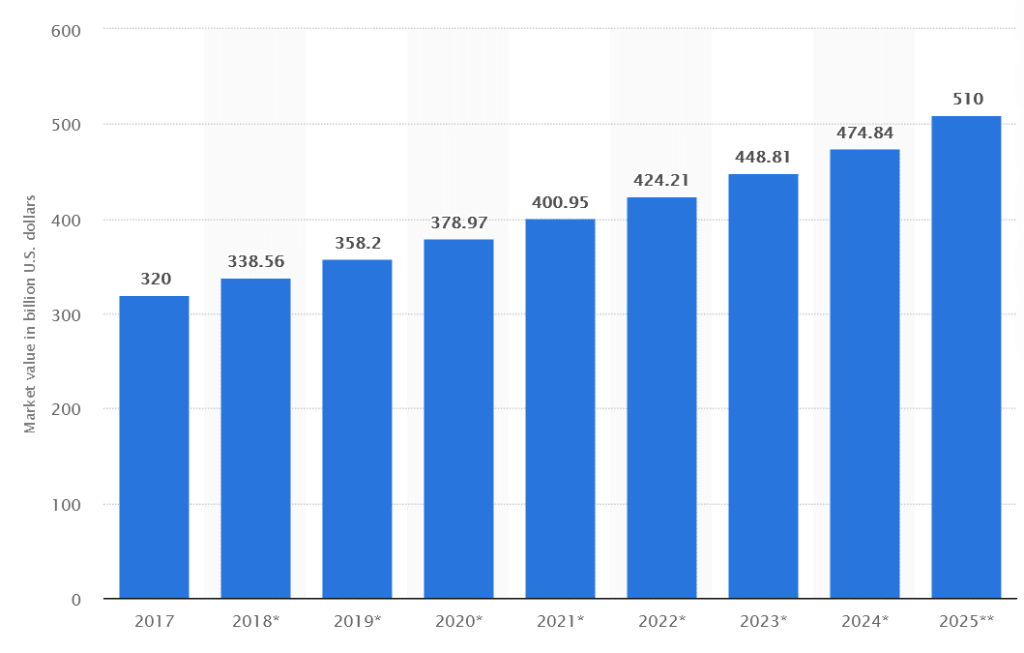 Source: Statista
What's the Solution?
Spread the word and be aware of your customers. The solution to avoid making such a mistake is to start a gift card marketing campaign.
Gift card marketing doesn't require a major investment. Even with small funds and considerate time, your job will be done.
You may also step out to social platforms to spread awareness to your customers. Or integrate gift cards into your following marketing strategies –
Referral marketing
Loyalty program benefits
Upsell marketing strategy
Subscription/membership benefits
And more…
Just make sure all of your customers are aware that you market gift cards and get your staff to take part in your retailing efforts.
6. Not Providing Coupons/Discounts To Attract Customers
Some marketers regard investing time and money in a coupon strategy as a waste. They are unaware that the current number of digital coupon users is 135.9 million, and it's projected to reach 145.3 million in 2021.
Marketers are still unaware of the fact that customers love lucrative discounts. People often do comparison shopping because they want to get the product at the best possible rate with additional benefits.
So, not providing appropriate discounts on gift cards is a big mistake.
What's the Solution?
The solution is simple: Offer coupons and discounts on digital gift cards to entice new sales-ready leads. Coupons/discounts provide an uncountable number of benefits to you, such as
Converts Traffic into Conversions
Gains Customers Attention
Brings customers back to the store
Builds your Place in the Market
Sell the Unwanted Products
Reduces Cart Abandonment Rate
Provide enticing discounts on your digital gift cards to bring the customer to your store. Inform your potential business leads and customers on social platforms about the offers on the gift card to increase your ROI.
7. Not Providing Multiple Delivery Options
The marketers fail in making a gift card sale because they don't provide a sufficient number of delivery options to their customers, which is one of the most common gift card mistakes that reduce the likelihood of converting your customer.
What's the solution?
The solution is easy – Offer multiple delivery options. Let your customers choose the best-suited delivery option to receive their gift cards. Convenience is the key to customer happiness.
Offer your customers at least three delivery options on the gift card to increase the card value and to make your customers satisfied with your services. Allow your customers to choose any of the delivery options
Provide the gift card through an email
Deliver the gift card to their doorstep
Enable them to download the link from your site
8. Restricting Delivery Dates
One more mistake that marketers make is not allowing their customers to schedule the date to send the gift card to the receiver.
It's so depressing that your customers come to your site to purchase a gift card for their loved ones but leave the site without purchasing only because they don't have the option to schedule their gift card.
What's the Solution?
Don't restrict your customers or else you'll only lose them over time. Allow your customers to schedule the gift cards prior and surprise their loved ones on their special occasions. Also, as a marketer, it's your responsibility to convert all your visitors into customers.
9. Limited Payment Options
Similar to the case with delivery options, limited payment methods available also affect your buyers' buying decision. Not all buyers are comfortable with the same payment method. And having no alternative payment methods will only force your customers to abandon you and leave.
What's the Solution?
Providing Multiple Payment options is the solution. You must include at least three different payment options: Debit/Credit cards, Net Banking, Wallets, etc.
10. Missing Out On Online B2B Programs
It's strange how most companies haven't yet adopted digital gift cards for corporate gifting purposes.
Companies often wonder if they should give their employees special gifts at festivals and achievements to boost their morale. But they are still stuck in the same traditional gifting methods.
What's the Solution?
Use digital gift cards for Corporate/industrial giftings. Since gift cards are already so convenient, they will also make your employee happier because they'll be free to use them as per their preferences and needs. Corporate gift cards often include Food/Beverage coupons, shopping vouchers, etc.
11. Following A Rigid Gift Card Marketing Approach
You might say that you've always been aware of all the above mistakes and are doing pretty well with your gift card marketing strategy. Also, you might be enjoying the ultimate benefits of selling gift cards.
But thinking that all your efforts and practices are correct and becoming rigid in your marketing approach is the biggest mistake that you can make as a marketer.
Gift card trends and related-government policies are often under regular transitions, just like Google's algorithm updates. So you cannot afford to design the gift card program once and then enjoy it forever. Be careful if you've been doing it for long. It's time now to update your strategies.
Key Takeaways
Go with a round-the-year strategy to sell gift cards
Research & follow recent government policies
Make your Gift Certificates "Gift-Ready"
Use gift card templates and gift card design/customization tools
Design a gift card marketing campaign
Offer coupons and discounts on digital gift cards
Allow multiple payment options
Offer multiple delivery options
Allow customers to schedule gift cards delivery
Use gift cards for corporate gifting too
And never be overconfident in your gift card marketing strategy.
Gift Cards For WooCommerce Pro By WP Swings
To bring out a single solution to all your queries, the WP Swings team has come up with the new WooCommerce Gift Card plugin.

Gift Cards for WooCommerce Pro helps merchants to create, sell & manage gift cards on their WooCommerce store. With the gift cards plugin, the admin can customize gift card templates, send gift card coupon codes as QRCode/BARCode, create reusable gift certificates & send balance notifications to customers.
Features Of Gift Cards For WooCommerce Pro
20+ pre-designed Gift Card Templates for all occasions
Create gift cards with four different pricing types: Default Pricing, Price Range, Selected Price, and User Price.
Analyze gift card performance with WooCommerce Reports
Include/Exclude Selected Categories Or Products
Personalized gift card
Schedule gift card delivery
Automate gift card balance updates
Share gift vouchers through Emails, WhatsApp, SMS, and downloadable PDFs for offline printing.
Multi-featured and easy integrations with other plugins will surely help your business go a long way.
Gift Card for WooCommerce Pro
If you are interested in creating & selling attractive gift cards for free then, then please try our WooCommerce gift cards plugin.
In The End!
In this article, I have discussed the top 11 gift card mistakes and their solutions. Also, this list will help you strategize a marketing strategy for selling gift cards and take your business to the next level.
As a marketer, it is desired to avoid the aforementioned mistakes to run the gift cards business smoothly on your eCommerce store. These automatically generated WooCommerce digital gift cards that will give your store a sale that you must be dreaming of.