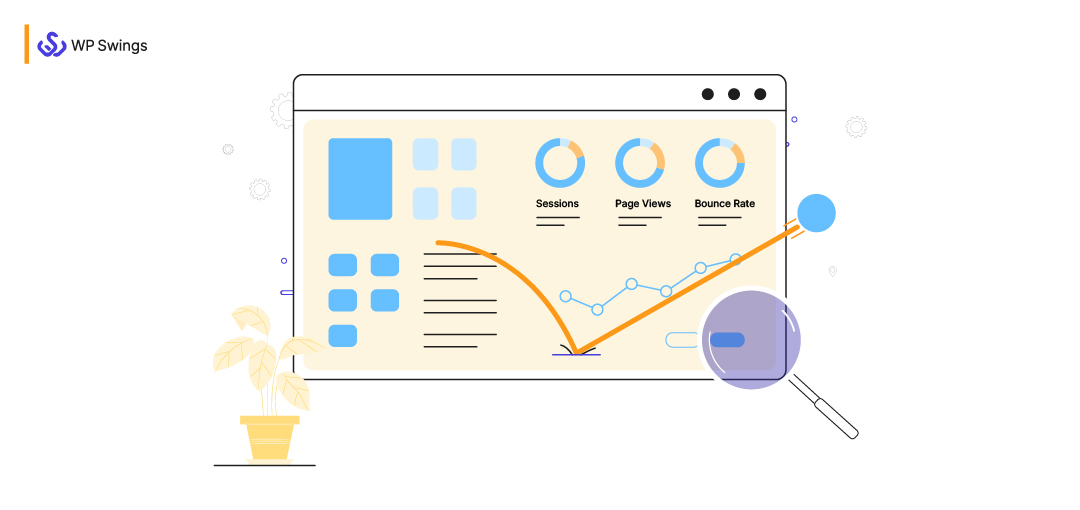 Many people think that the bounce rate is a significant search engine ranking criteria that tells Google a lot about the excellence of your WordPress site. Keep your bounce rate low, and Google will consider you favorably at least in that regard. However, if you have a high bounce rate, you risk lying lower on Search Engine Result Pages (SERPs) 😯. A high bounce rate also indicates that you should be concerned about issues other than just rankings.
But don't you WORRY!
In this article, we'll provide you with some advice and tactics for retaining your website visitors.
Let's first get you introduced briefly with what bounce rate is all about and how can we find it?
Bounce Rate? Know the Perfect One!
Ever enter a bar and feel like you shouldn't order anything from there? Some customers experience the same sensation when they land on your website.
Huh 🤨? Not getting it? Let's get you a straight answer!
If you have reached this far, we assume that—Your website is up and running, and visitors are now arriving at your pages. It can be laborious to create a website, but you've already accomplished this. Hurray!!
But the actual question is….How can you encourage users to browse your website's pages for a longer period of time? Have you ever visited a website and then opted to return to Google to look for anything different after viewing the first page? This instantly bouncing back of users from your page without even checking out the second page or any clicks is called BOUNCE RATE.
Bounce Rate is simply dividing all sessions by single-page sessions.
What Is the Perfect Bounce Rate?
For WordPress websites, the typical bounce rate is roughly 40%. Generally, you should strive for a bounce rate of between 40% and 50%. If your website's bounce rate is lower than 30% or more than 70%, you either have a problem with it or the measurement method is flawed.
Below is the average bounce rates for each industry according to Similarweb website analytics: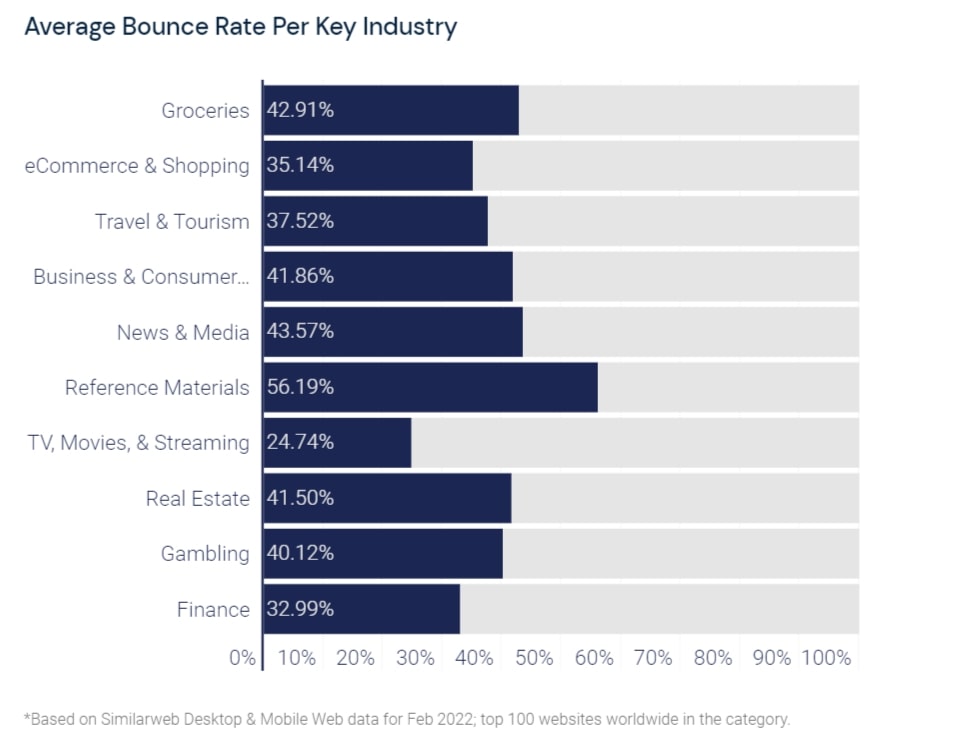 Know Some Hacks to Increase Your WooCommerce Sales 2022!
Here is the all-in-one solution to increase sales and boost your AOV with WooCommerce
How to Find the Bounce Rate of Your WordPress Site?
The number of users that leave your website within three seconds, divided by the total number of visitors within that same period, is known as the bounce rate in mathematics. This is typically displayed as a percentage:
450 bounces / 1000 total visitors = 0.45 x 100% = 45% bounce rate
The majority of people use Google Analytics to find this figure. Google Analytics bounce rate for each page, which represents all single page views.
Acquisition > Google Ads > Campaigns > Bounce Rate
Acquisition > Source/Medium > Bounce Rate (check for referral traffic and mediums having lowest bounce rate)
Behavior > All Pages > Bounce Rate (check for pages having higher or lower bounce rate)
Acquisition > Channels > Bounce Rate (check the type of traffic having the lowest bounce rate)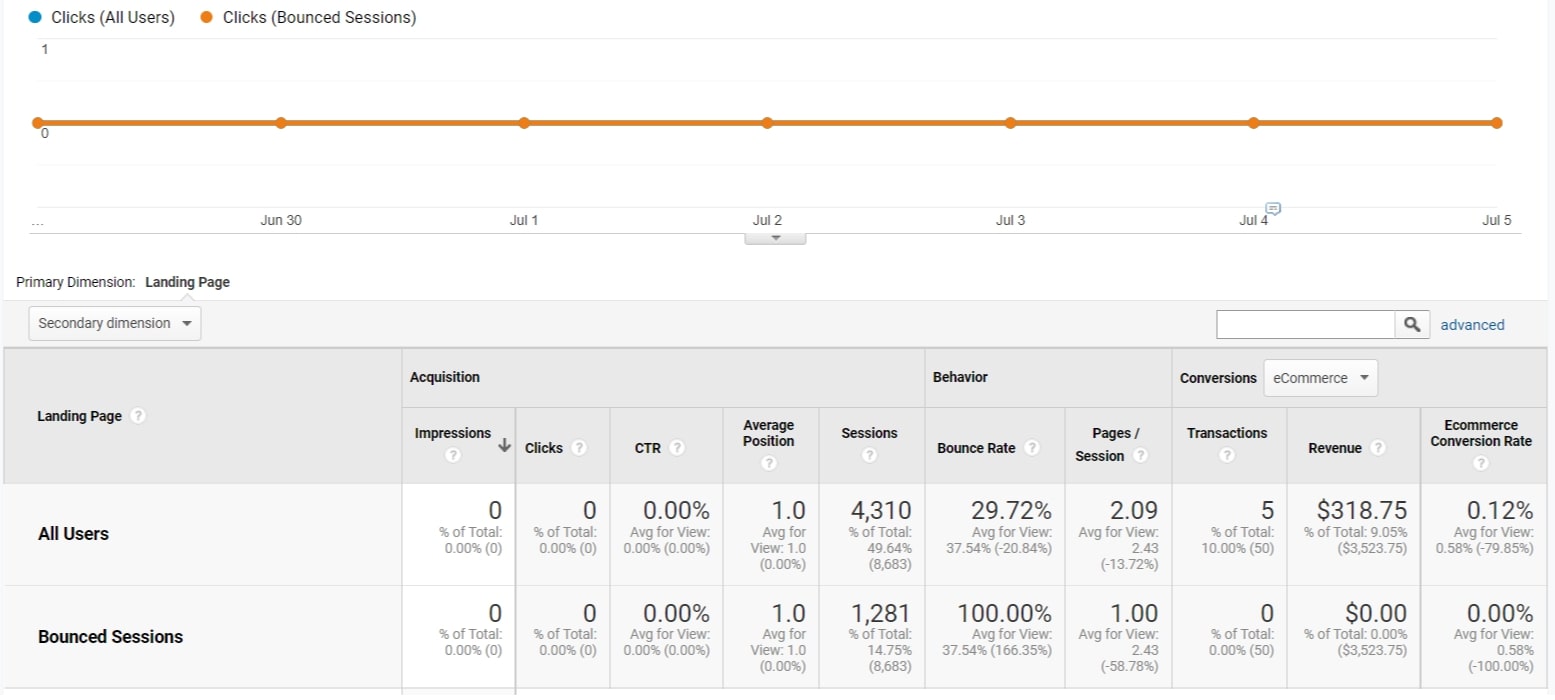 Is High Bounce Rate a Bad Thing? Its Causes!
It depends.
A high bounce rate is undesirable if the success of your website depends on visitors viewing more than one page. You don't want a high bounce rate, for instance, if your home page is the entry point to the remainder of your site (such as news articles, product pages, and your checkout process) and a large portion of users are simply visiting your home page.
On the other side, a high bounce rate is very typical if you have a single-page site, like a blog, or provide other forms of material for which single-page sessions are anticipated.

What Causes a High Bounce Rate?
If you are getting a high bounce rate..then it can be specifically because of the following four reasons:
Poor Quality Content
There are chances that your website's visitors may be leaving quickly due to the poor quality of your content. Or, your content can be excellent, but you haven't tailored it for online reading or for the audience you're trying to reach. Consider hiring a proofreader!
Bad User Experience
Do you constantly annoy customers with advertisements, pop-up polls, and email subscription buttons? Or is it too difficult to navigate your website? Have a web or UX designer evaluate the website…Avoid making these typical design mistakes and try to provide the best user experience.
Some Technical Errors
If visitors are leaving the page after only a few seconds and your bounce rate is unusually high, your page is probably blank, producing a 404, or otherwise not loading properly. Self-correct the problem or seek assistance from someone who can.
Lower down Your High Bounce Rate on WordPress
It can be difficult to lower your WordPress website's bounce rate. While some modifications can be a piece of cake, others could require more effort. Changes to the user interface may reduce bounce rates. We will provide detailed instructions on how to lower the bounce rate of your website in the sections that follow.
1. Analyze Your Traffic, Attract Right Visitors
If you want to lower your bounce rate, it is a MUST to first know the root cause of your site's high bounce rate. There can be a number of factors. Maybe visitors have mistakenly chosen the incorrect page. Or some visitors might have departed because they couldn't get what they were looking for on the website. Others may have located the data they were looking for and left the page after getting satisfied.
Analyzing your traffic is the first and foremost approach to get deep information about visitors who left your site before taking any further action.

You may use Google Analytics to see how your visitors' age, geography, and activity affect bounce rates. You might consider adopting a more global viewpoint. Or, if new visitors are leaving more frequently than returning ones, BRANDING might be something that needs work on.
You can improve the visitor experience and lower bounce rates on your site by segmenting and analyzing the traffic to your site in this way.
Higher bounce happens when you're getting the wrong website visitor from the start. This is a targeting problem. If your content strategy isn't bringing in the proper customers and driving up revenue, it's time to make changes. Targeting the right visitors is one such crucial part to consider to lower bounce rate.
Don't Know How to Set up the Latest Version of Google Analytics on Your WooCommerce Store?
Worry not..the step by step guide will help you to do it in an easy-peasy way!
2. Content Optimization Is the Key to Success
Content is the prime reason for people visiting your website. There is a good likelihood that they will leave if the content is unhelpful or poorly written. This leads to a high bounce rate.
The best way to lower your bounce rate is to improve the quality of your content. Useful content will inevitably encourage people to stay on your site longer and even visit other pages.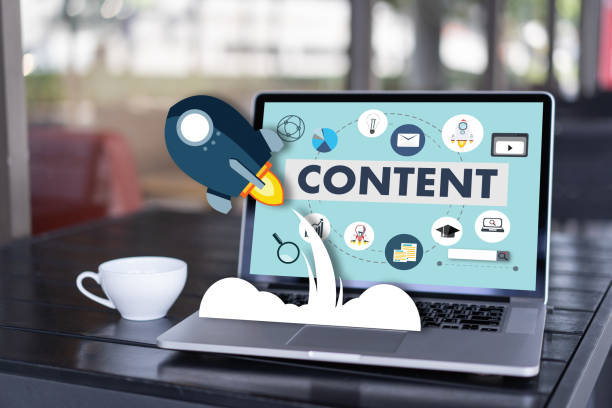 Before weaving any content for your website, keep the following major pointers in mind:
Use appropriate keywords– Add keywords at prime SEO spots, such as meta descriptions, meta titles, alt tags, etc. Prefer adding long-tail keywords. Google keyword planner can help you with finding the right keywords for your product
Font size should be appropriate enough to read; don't make your text challenging to read
Pay attention to the structure of the content. Be relatable to your audience. Keep your blog updated with pertinent stuff..
Have a clear "call to action(CTA)."
Avoid spelling mistakes. A grammar checker plugin like Grammarly can solve this issue.
Split up longer posts- Utilize White Space
Any kind of image optimization should help reduce bounce rates
Pay attention to SEO. You can take the help of an SEO plugin like SEOPress or Yoast.
3. Better-up Your Loading Speed
If a website takes more than a few seconds to load, many visitors may leave causing a high bounce rate. Images, widgets, data retrieved from other websites, and advertising can all slow down page load times.
Additionally, delayed loading may cause many people to browse other websites in order to discover what they're looking for.

A page should take less than 3 seconds to load. According to pingdom our website WP Swings has a loading time of 2.62 seconds. That's great right?
Test the loading speed of your website with GTmetrix or pingdom and try to implement their suggestions.
You must use internet tools to test how quickly your page loads. These tools would show you how long it takes for a website to load along with helpful tips that would help you make your site faster.
Additionally, you can use caching plugins for WordPress like WP Rocket, CloudFlare, or Imagify. Each of these plugins has been created to speed up your website and enhance user experience.
The bounce rate of your website would be significantly reduced if you could get it to load quickly.
4. User Experience with Specific Menus
You'll have a high bounce rate if users can't easily browse through your website. You can improve user experience and decrease bounce rate by using a few simple strategies.
Be receptive
Nowadays, a flexible website is crucial since an increasing number of people use their mobile devices to surf the internet and make purchases. It's a good idea to use a responsive theme if you want to develop a WordPress website.

Facilitate navigation
Facilitating website navigation is a must! Your visitors will find and read essential content with the aid of sidebars, menus, and search bars. Concentrate on making these tools as visible and well-placed as possible.
Put your content in order
Always make online content enjoyable. Consider adding lists, bullets, and lots of white space to your content to make it easier to read.
Internal Links
Internal links should always be used in blog entries. Both your users and search engine optimization (SEO) will benefit greatly from it. They can obtain articles they might find interesting rapidly because of this.
Set links to open in new windows
Setting links (internal links and external links) to open in a new window improves both the user experience and the visitor experience while also reducing bounce rates.
5. Are Pop-ups worth It? Be Careful with Advertising
Pop-ups are commonly used on WordPress sites to increase user engagement or develop newsletter databases. If done properly, this might not be a terrible concept. Some websites have a bad habit of bombarding users with intrusive pop-ups and offers. The site is made intolerable to use by these pop-ups, which reduce user experience.
So, when creating a pop-up, where do you draw the line? Does increasing your newsletter subscriber base justify the rise in bounce rate?
Set up your popups in accordance with your bounce rate. You should let some limited popup use if your bounce rate is good or excellent. If it isn't and you want to make it better, just get rid of the popups and try reintroducing them in a few months.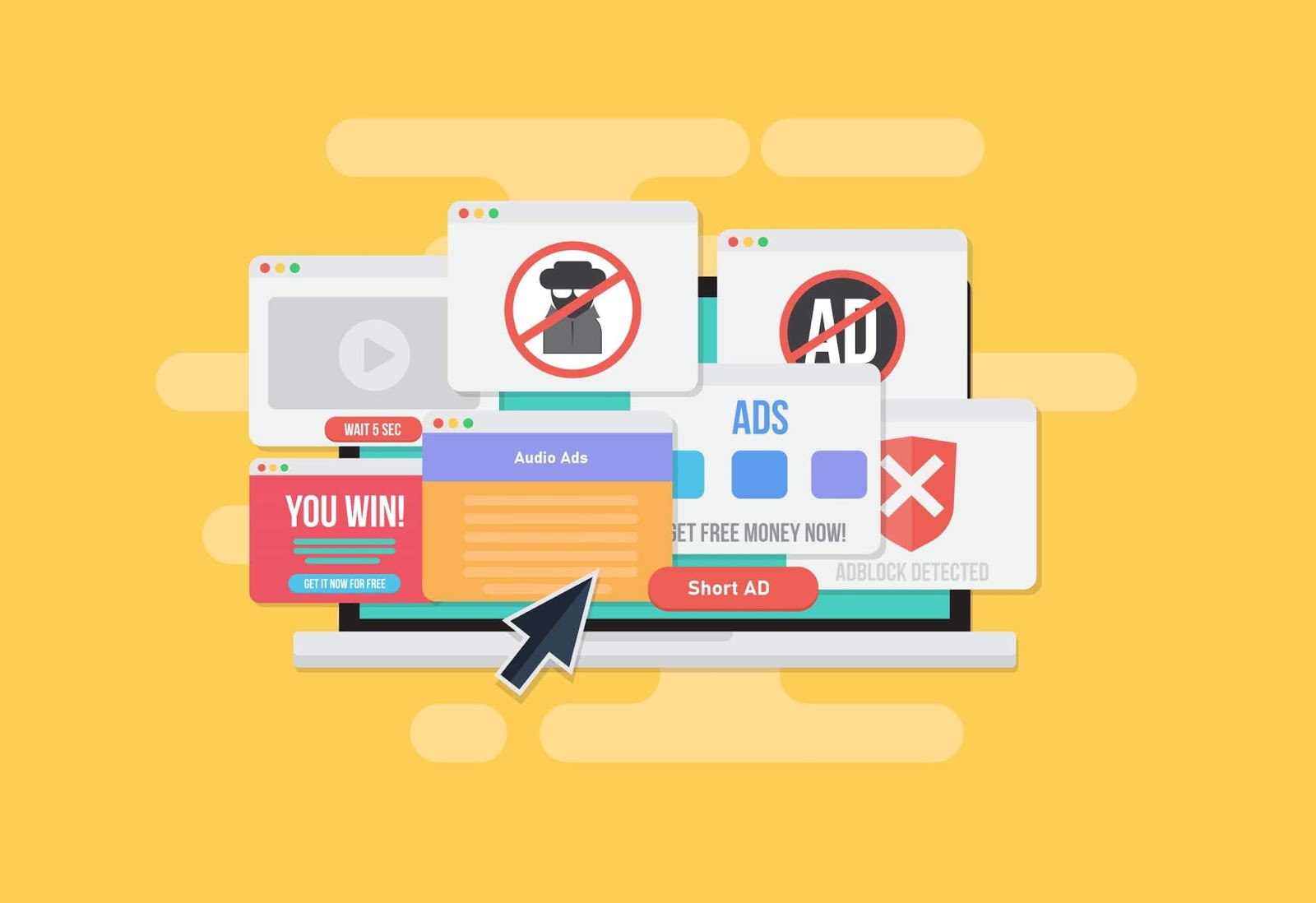 Many websites rely on advertising to subsidize their operations. It's crucial to keep in mind, though, that invasive and irritating advertising can significantly affect your bounce rate.
Especially advertisements that automatically play. Consider utilizing fewer adverts in different positions and see the effect on the page's bounce rate. Don't just fill up your page with advertisements! People do leave after getting irritated with these activities..Deleting some advertising might actually boost your earnings.
6. Have a Responsive Website- Mobile Friendly
Making accommodations for mobile users is one surefire approach to lower your bounce rate. Nowadays, traffic from mobile devices like smartphones, laptops, and tablets can easily account for half of your traffic.
Your website must be responsive to mobile devices like ours below: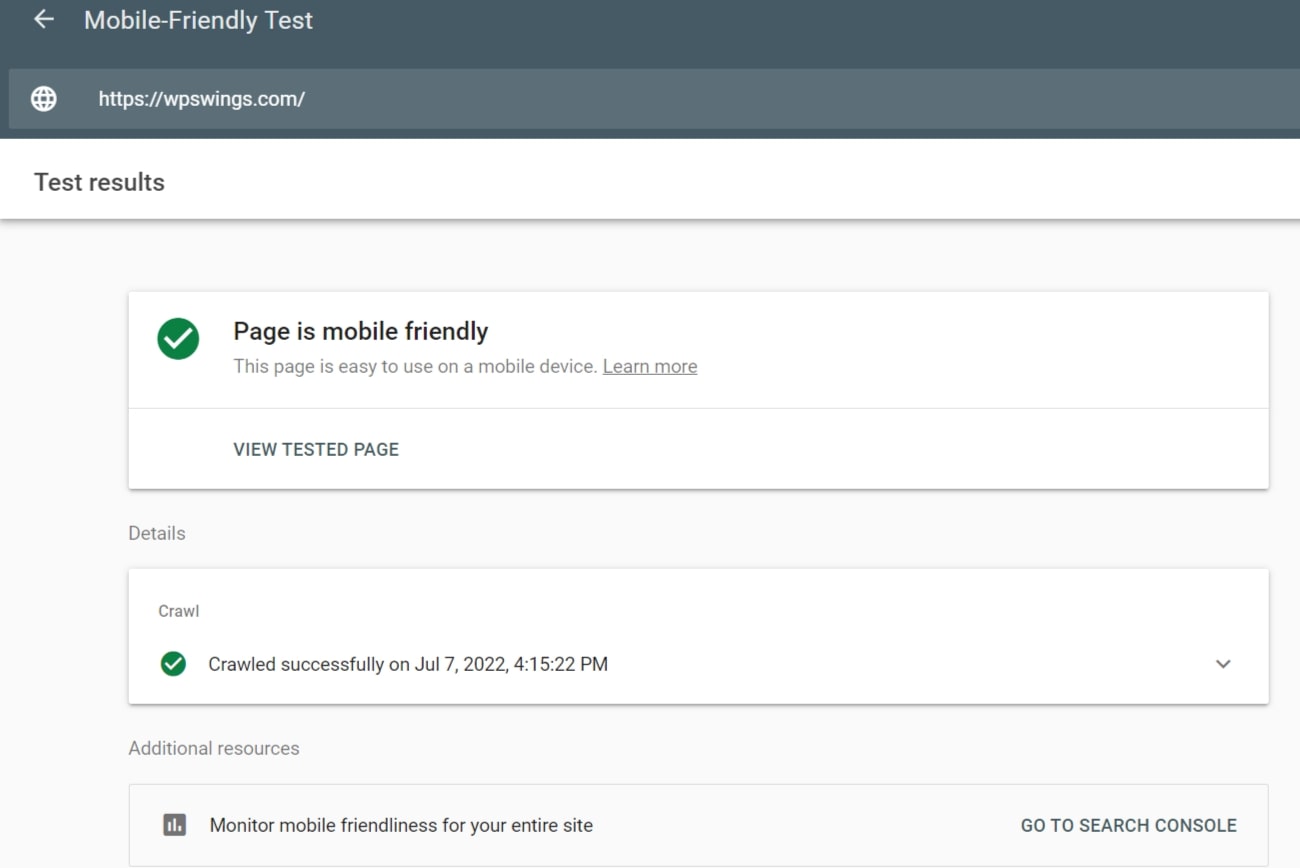 The majority of WordPress themes make the claim to be mobile-friendly. To ensure that your blog works on a variety of screens, it is still best to test it on several different gadgets.
Keep in mind that there are numerous devices available for viewing the internet.
Google's Mobile-Friendly Test is a wonderful resource for verification. Even ideas for improving aspects that might not render effectively (or quickly) on mobile devices are provided by the test.
Make Your eCommerce Store Mobile Friendly!
A good mobile experience improves the opinion of a brand. Why not try it yourself?
7. Write Unique Meta Descriptions for Your Visitors
A lot of companies don't optimize their meta descriptions for search users. You're putting yourself in the position of having a poor click-through rate and a high bounce rate if you don't maintain meta descriptions in perspective.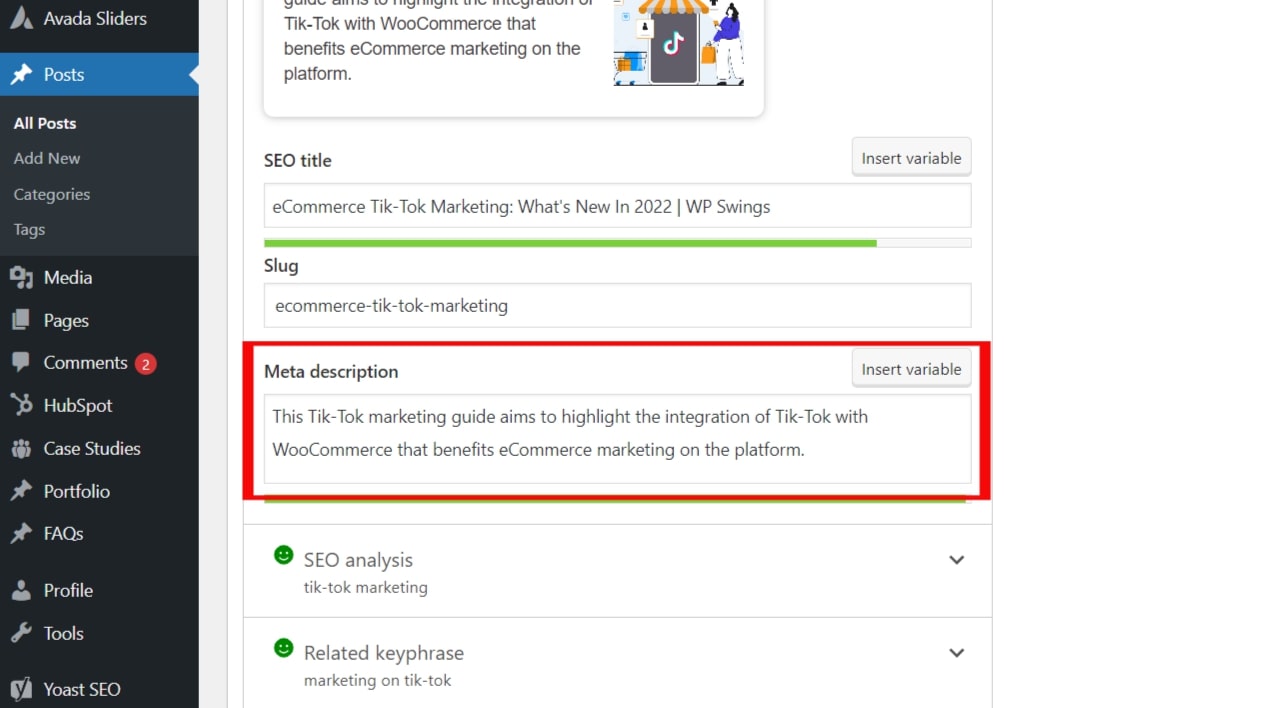 Below major pointers can help you create excellent meta descriptions for your pages.
-The length of your meta description should be between 150 and 250 characters.
-Only once in the description should you use your chosen keyword. Stuffing keywords in, is not a good idea.
-Try including a call-to-action in the meta description
8. Start Targeting Keywords with High Value Traffic
Your campaign's success or failure depends on the keywords you choose. High value keywords include a combination of a keyword's conversion value, traffic value, brand value, and personal value in addition to the amount of monthly searches. Informational or commercial keywords are also acceptable.

The usage of informational keywords can raise awareness for a certain good or service. For instance— an informational keyword would be "real estate return of investment 2022". Commercial keywords are more inclined to encourage the purchase of a particular commodity or service. Since these keywords are bringing in customers rather than merely visitors, they tend to have better conversion and bounce rates.
You can target devoted customers by producing in-depth content with marketing-related keywords.
9. Customize Your 404 Error Page
If a visitor arrives at your website via an invalid link, they will receive a 404 page. They will receive an error message because the page has not yet been generated on your website.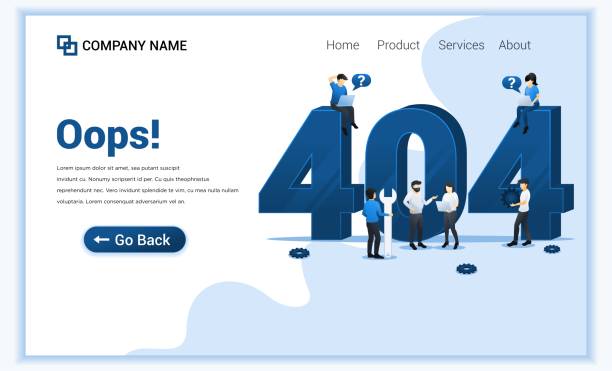 A 404 page's purpose is to steer site visitors to material that might be of interest to them rather than causing them to hit the back button and leave.
Your normal 404 page may already list your pages, categories, or articles, depending on your WordPress theme. There is always an opportunity for improvement!
Giving your visitors pertinent information on your 404 page can help them find what they're looking for and enable them to stay on your website.
10. Tease Visitors with Excerpts to Reduce Bounce Rates
You can avoid displaying full blog posts on your main WordPress blog page. Instead, use excerpts.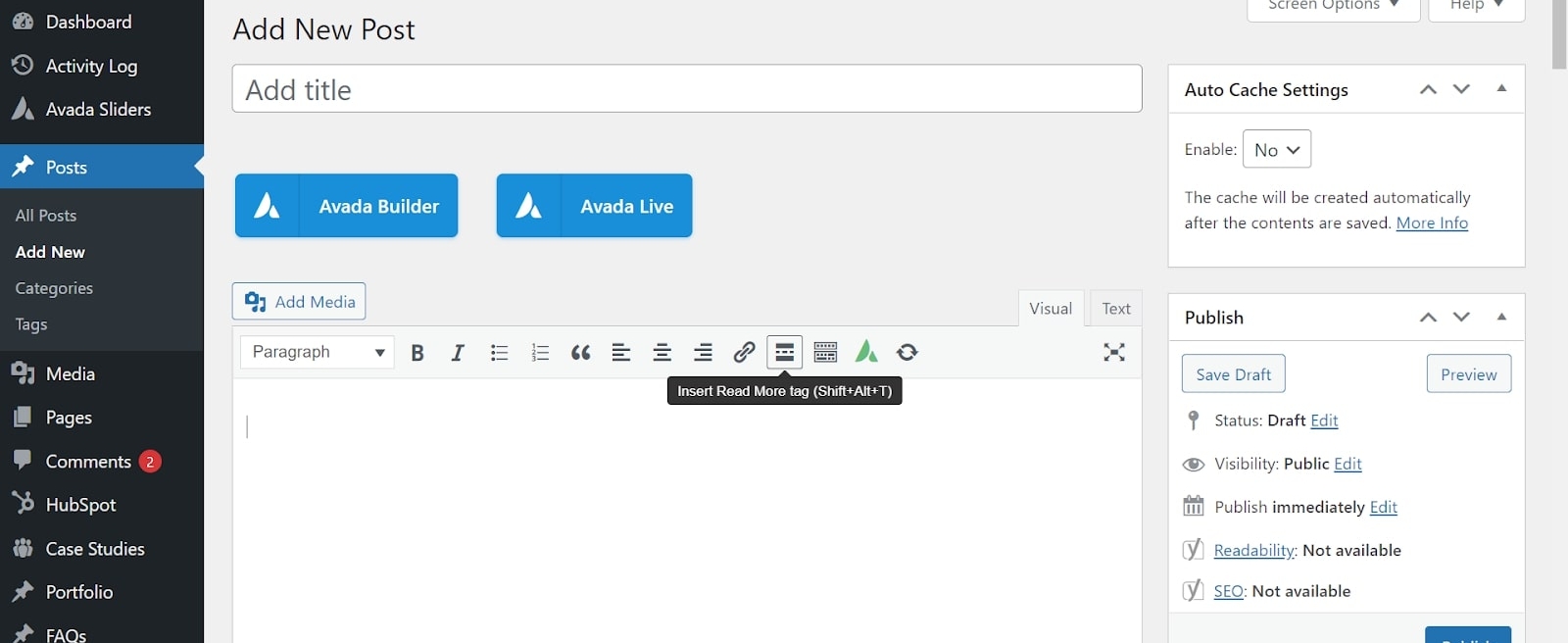 As a result, your blog's homepage will appear more organized and succinct. Additionally, this encourages visitors to click to read more about the subject, hence reducing bounce rates.
And also reduce the time it takes for your blog's home page to load.
You can offer links or even a popup to highlight relevant content to retain visitors on the page. As a result, there is a higher chance that users will read more content before leaving the website.
Your bounce rates are therefore lowered as a result.
What Does Higher Bounce Rate Need to Do with SEO?
A reduced bounce rate has the advantage that it doesn't really matter how a user engages with your content.
Consider a website with thumbs-up or -down buttons, for instance. It doesn't matter if the following 1000 users decide to all give the material a negative review. Google considers that they engaged with your content.
It is not a bounce as a result.
Like people, search engines are unable to distinguish between good or poor content. They go through a series of statistics and bad content can have a great bounce rate if users interact with it. Being bad can sometimes be GOOD 😊.
Bounce It All
In this article, I hope you identified some alternatives that will help you lower the bounce rate on your website.
No one "fix" will produce results immediately. You might need to use website analytics tools to tune, alter, and measure results. However, the suggestions provided here to lower your bounce rate ought to help launch the procedure.
Now that you have a better understanding of this important statistic, you can start putting some of them. Every problem you resolve will help lower your website's bounce rate.
Make it clear that you take care of your website, offer quality material, and create your WordPress site for success.
Let us know in the comment section what led to the reduction in bounce rate of your WordPress website.