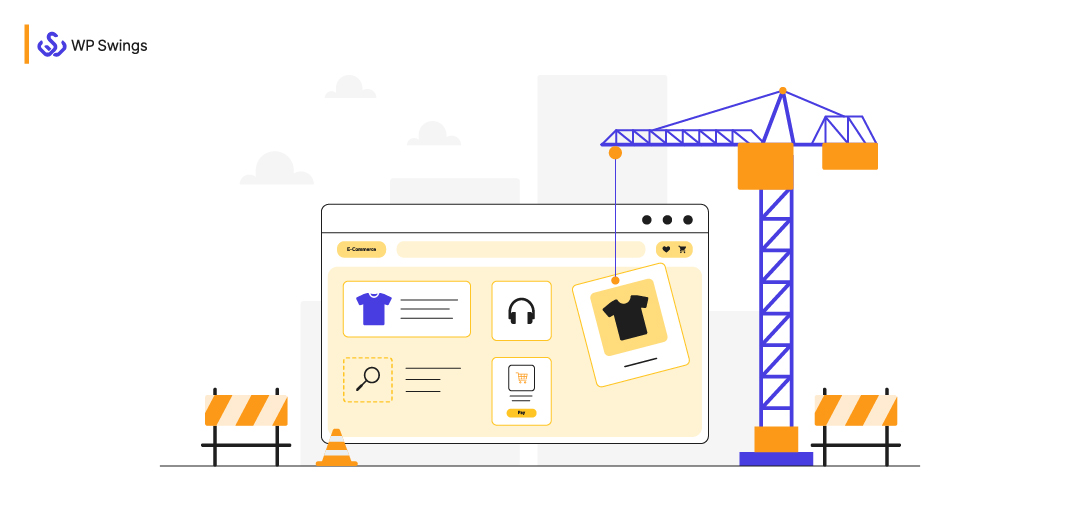 Do you have bigger plans for building and establishing your eCommerce business in the long run? It is best to opt for a platform that allows you expansion effortlessly. WooCommerce is one such platform that provides you with flexibility and unlimited opportunities for growth.
It definitely has some advantages over other eCommerce platforms. I say that because the numbers suggest so. There are more than 5 million users of WooCommerce across the global virtual village.
You might be reading this because you are probably already convinced to use WooCommerce as the platform for your dream store. Now, the challenge could be whether or not it is time for you to learn some minor coding skills and build your store!
OR
Another option could also be to hire the best WooCommerce Development Services around you. How to finalize a WooCommerce agency? It should be the one that would not just build your store but will be there if something goes south from the tech end once you are out there.
You might also think why not hire a freelancer? They are tech-savvy, creative, and probably a cheaper alternative.
We will discuss the answer to these questions and some more in this blog. Stay with me to find your WooCommerce solutions related to web development services.
Why Should You Hire an Agency for WooCommerce Development Services?
In the post-covid era where virtual businesses shot up exponentially, the plethora of choices for any customer has gone up remarkably too. People love to feel exclusive and make exclusive choices with all the creativity that is popping up in their innovative minds. To attract such a valuable audience, you need to address the problem statement of providing them with an exclusive experience.
Being an entrepreneur, you must have planned to go online with your business. With the rising opportunities for web developers across the world, you might be in a dilemma about who to trust with your endeavors.
A developer should not just be a techie but should be able to understand your business. If one can do that successfully, they will certainly be able to understand your business requirements as well.
That still doesn't answer the question of who to hire: an agency-based WooCommerce web development services or a freelance developer? The truth is that there is no straight answer to this question. We will instead help you make your own analysis based on the pros and cons in both cases.
Have You Already Made Your Decision to Start Exploring the WooCommerce Development Agencies?
We have been serving our partners for a while. Check out the services we deal in now!
All About a Freelance Web Developer
A freelancer is someone who is self-employed and may offer web development services to multiple clients at one time. They generally make no long-term commitments to their employers as they need to keep looking for new employers for newer job roles.
A freelancer works either in very small teams or alone. This works as an advantage in terms of a quick decision-making process. A self-motivated freelancer will be quick to respond and take prompt action on your requirements.
But, working alone also requires them to have extensive knowledge and problem-solving abilities. Dealing with multiple clients at one time with a small team may also lead to a high-pressure work environment. This is where a majority of people give in. In such situations, no matter how urgent your business needs were, you might have to bear with unnecessary delays or low-quality work.
Another thing to consider when working with freelancers is to go with someone who is either recommended by your peers or has good reviews on the platform of your choice. There could be very few freelancers lacking credibility and accountability. You certainly do not want to invest your time, energy, and money in them.
Things to Keep in Mind When Hiring a Freelancer:
1. Strong Portfolio:
The good ones in the industry understand the importance of their portfolio. You will know a good portfolio once you see one. For instance, I have a friend who is an industrial designer and has built such an impressive portfolio that I am not even sure which image to use to display the vigor of his portfolio. Still, below is one of the images from his stupendous collection of works. This is a casing he had designed for an e-stethoscope.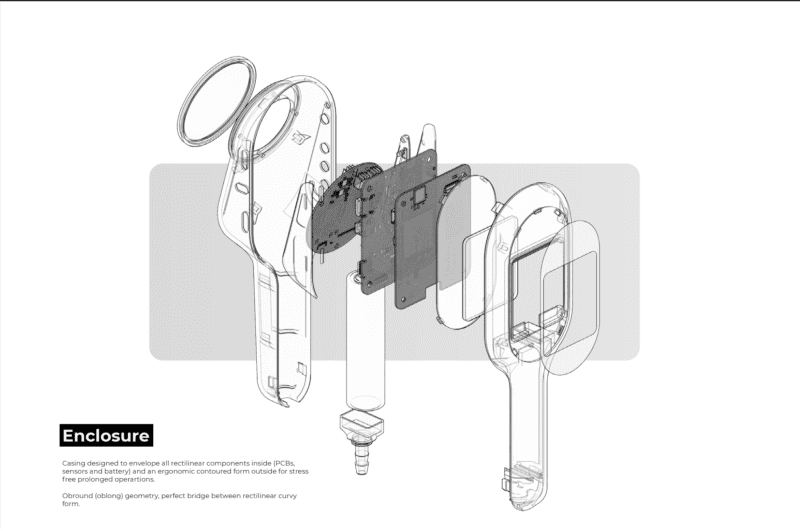 Below is the description of his internship project.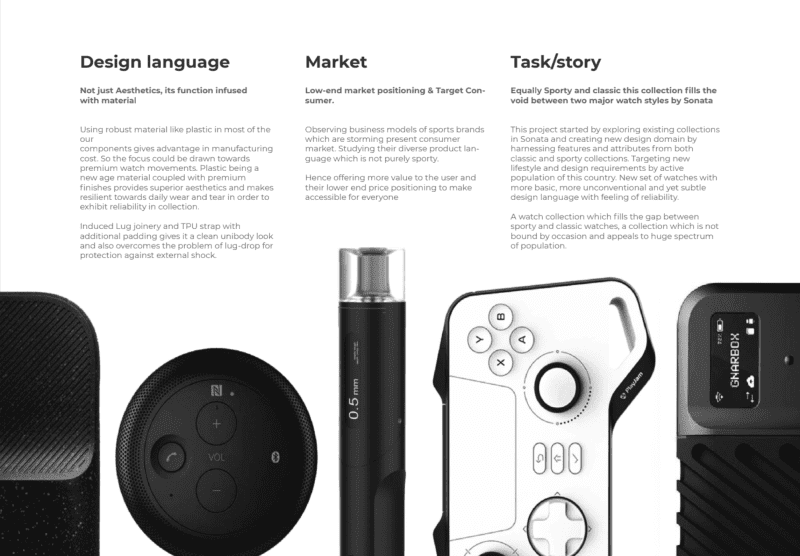 So, I hope you understand that there are no limitations when it comes to building a portfolio. A strong portfolio of web development services will also help you display the transparency with which the freelancer likes to work. So, you know now, how to look for a portfolio that would work for you.
2. Client Reviews:
If an individual has solid client reviews. You can for sure trust them once you are convinced that they understand your online business requirements. Only checking and getting impressed by an intelligent portfolio might lead you to suffer from a bad client experience unless you have gone through a number of feedback.
You certainly do not want to pay a certain percentage of your investment and wait endlessly for the deliverables. That would only escalate your losses.
All About the Best WooCommerce Web Development Agency
It wouldn't be an exaggeration if I say WooCommerce development agency will be a one-stop solution for everything when it comes to web development. Web development is in itself a comprehensive process that involves:
front-end development, or client-side coding,
back-end development, or server-side coding,
and, database technologies.
An agency has already done the hiring part for you by filtering out the best-in-town designers and developers. They have to build and maintain a reputation in the industry. They value your time and their own time which makes them very specific about sticking with the deadlines.
An agency will pull up their socks from the moment you raise a ticket with them. They will deploy to resolve your issues with the most relevant issues. You can keep coming back to them in the long run for their maintenance services in the future.
Most agencies keep their employees updated with the latest algorithms, trends, and technologies in the industry. This allows them to offer to you the best development services as well.
Things to Keep in Mind When Hiring an Agency:
1. Your Future Business Requirements:
It is important to consider all the requirements you will have on your website once you have decided on hiring an agency. There could be a service that your business will need, for example, API Integration, as you will scale up. Therefore, an agency that offers a holistic set of services is always a better choice.
2. The Agency's Work Experience:
A newly established company might still be setting up its resources and processes. This might lead to confusion during a project because of the involvement of multiple experts. Whereas an agency that has been in the WooCommerce development industry for a long time now will focus only on the deliverables. Therefore, it is best to check their website's About Us page or seek out their pitch deck to have relevant information about them. This will assist you in making an informed decision before hiring a WooCommerce development agency.
3. Agency Testimonials:
An agency's clients speak a language that you want to hear! Their clients are your peers who have already worked with the agency you are considering hiring. Thus, their journey and feedback will matter to you as the same team will be dealing with you. Below are some client testimonials received by the development team at WP Swings:
Here is also an example of video testimonials that you can look out for while finding your agency for WooCommerce Development services:
4. Long-term Collaborations:
You might also want to schedule a consultation call with the agency you want to hire. If you are building a business that is certain to scale up in the future, it is in your best interest to hire an agency that offers long-term services.
The Verdict!
One of my friends who is the tech lead at a popular Indian startup, Chalo, mentioned to me that they are very specific in hiring the right guy. They believe skills are something that can be taught but someone who would stick to the culture of identifying a problem statement is what needs to be identified. Moreover, taking responsibility to find the right solutions in due time is what is even more important.
Do You Wish to See Our Detailed Analysis About Agency vs Freelance WooCommerce Developers?
Here is the link to everything you need to know about the difference between hiring development services by different service providers.
The same goes for a WooCommerce web development service agency or a freelancer that you are hiring. Do not forget to judge the agency in consideration terms of its problem-solving attitude. They should be prompt in responding to your technical queries. It is a red flag if you identify a lethargic attitude toward conversations that might add value to your business.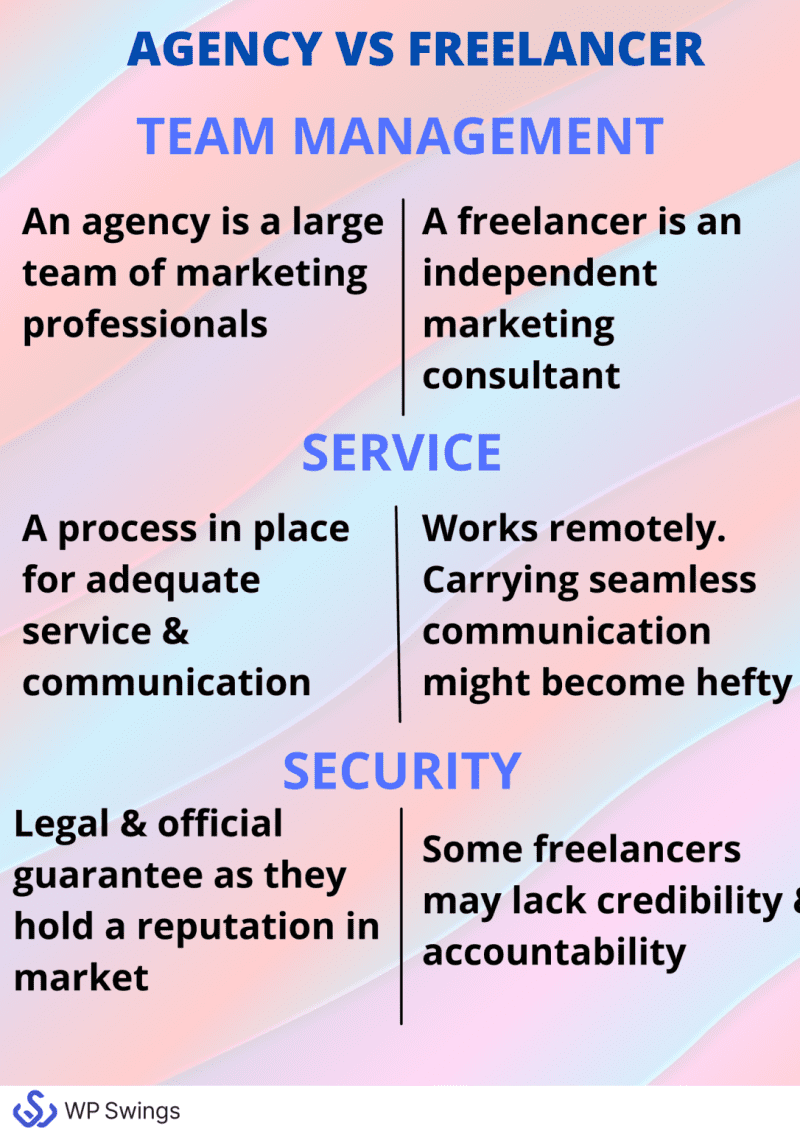 Best WooCommerce Development Services in Your Global Village
Here I have listed all the WooCommerce development services you might need in developing your businesses virtually.
WooCommerce Mobile App Development
You should have a user-friendly interface in the WooCommerce mobile application of your business for your clients to have a good user experience. An agency providing you with WooCommerce app development services should be able to take care of the user interface, usability, readability, and other aesthetic aspects of your application.
Smooth payments, unlimited push notifications, and real-time synchronization of your business data over the mobile application can help you boost conversions effectively.
WooCommerce Store Setup
Most WooCommerce development agencies provide you with basic WooCommerce store setup services. It might get overwhelming for some to come across the terms: domain name, web hosting service, and SSL certification. Therefore, these agencies resolve your stress in no time by extending their support to you.
Now, a basic store setup might not be enough since you require regular logs, integration with different platforms as you scale up, and much more. So you should look for an agency that provides you will almost everything you can imagine and not imagine. Appreciate our far-sightedness later!
WooCommerce Theme Design
A WooCommerce theme is the soul of your WooCommerce store. If there's someone who can customize a WordPress theme as per your business model, then there would not be anything extra you need (for a while at least!)
The themes that you are getting customized for your WooCommerce store should match your business theme. It should be tailor-made and optimized for the search engines for users to be amazed at the UI.
WooCommerce Security Services
It is of utmost importance that you keep your website safe from malware and hackers. Especially if you take any kind of sensitive or private information from your customers. Leakage of any of such data can cost you your credibility and reputation in the market. Facebook is a great example of losing user trust by a whopping 66% after the Cambridge Analytica scandal.
Thus, hiring a reliable WooCommerce development agency will help you stay secure and avoid maximum threats.
WooCommerce Migration
Are you changing your domain name? Is there a lot of stuff you need to migrate from a different platform such as Shopify or Magento? There can be a hundred aspects that you need to take care of during migration. From search engine optimization to ensuring there are no redirection links on your website, from erasing outdated data to optimizing existing data according to the latest keywords, and so on! An agency like WP Swings can help you with migration since we have first-hand experience achieving many successful migrated websites in record time.
WooCommerce Custom Plugin Development
An agency dealing with WordPress or WooCommerce should be able to customize plugins for your online business. This is a mandatory criterion that you should look for while hiring a WooCommerce development agency for your venture.
WooCommerce API Integration
WooCommerce API integration can present you with endless opportunities for scaling up your business while expanding quickly. It makes your website borderless.
Do You Want to Learn More About What REST API Can Do For Your Website?
Here's our series of blogs on the same. Stay tuned with us for the next blog in line about API integrations!
WooCommerce SEO
Your website is a waste of resources and investment if it doesn't show up organically on the search engine results page. How can you even expect clicks, let alone any conversions if your shop (virtual or physical) has no visibility? An agency will share with you their insights about search engine optimization and will do that for you once you hire them. SEO is an ongoing process that goes on and on to enhance the user experience of search engines.
Our WorkFlow
I would love to proudly introduce you to the WooCommerce services provided by WP Swings. Our developers are recognized as verified WooExperts by the WooCommerce community. We believe in following a step-by-step process to assist you in setting up or maintaining your online venture. Here are the steps we follow for a smooth flow: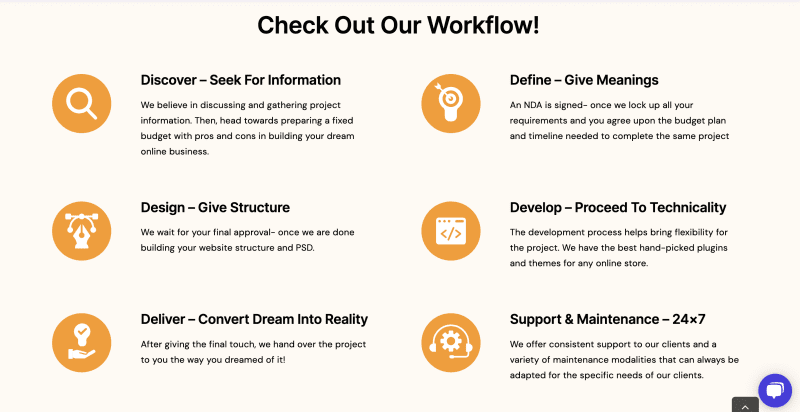 Learn More About the WooCommerce Development Services That We Offer in WP Swings!
You can get your store customized by our verified team of WooCommerce experts.
Start Building Your Online Store Now!
So, now that you are clear about all the WooCommerce services that you can avail yourself of, why not start building your online store right now? Team WP Swings would love to serve you, achieve new heights, and be your partner for a lifetime.
If you found the information in this blog helpful in any manner, please go ahead and DROP A COMMENT.