PDF Generator For WP Pro
PDF GENERATOR FOR WP PRO HELPS MERCHANTS AND VISITORS TO GENERATE AND DOWNLOAD PDF FILES FROM WORDPRESS SITES. USING THE PDF PLUGIN, YOU CAN EASILY CONVERT YOUR POSTS, PRODUCT PAGES, AND BLOGS INTO PDF FORMAT TO MAKE THEM AVAILABLE OFFLINE. DISPERSE YOUR BRAND EFFECTIVELY ACROSS DIFFERENT CHANNELS WITH THESE CUSTOMIZABLE PDF DESIGNS
Collate all details of a product into one PDF and share it across the different channels in just one click. You will need a holistic WordPress plugin for downloading PDFs. With this PDF generator, you can use fully customized WordPress PDF templates using Gutenberg editor with a customizable header, footer, and body settings. You can also use image and text-based watermarks with easily adjustable opacity and size with this PDF Generator. Thus, in WordPress, creating PDF files is now a cakewalk with the PDF creator plugin.
WordPress PDF Generator allows you to generate and share your website's content PDF using different channels seamlessly. There are various utilities allowing users and admins to generate PDF files of your WordPress content. It assists in dispersing your brand name through watermarks, customized headers and footers, and much more. PDF generator WordPress is one such plugin that will let you or your users generate PDFs based on user roles. You can also fetch emails of your leads and potential customers for your marketing team. The premium PDF Generator plugin is now upgraded to equip you with better control of the features on your WordPress site.
Footer customization allows you to add the author, post name, and date.
Display PDF icon based on user roles.
Generate PDF files from live posts, pages, or products.
Display and rename meta fields and taxonomy fields
Upload your own custom font file for the generated PDFs
WP PDF Generator plugin comes with multisite compatibility
Top Features Of PDF Generator For WP Pro
Here are some top features loved by our clients:
1. Control Visibility of PDF Icon According to User Roles
New
The latest update in the PDF creator plugin allows you to choose who you want to enable to download your live pages, products, or posts into PDF format based on the user roles. You get to define the user roles that will be able to see and use your PDF icon on the frontend.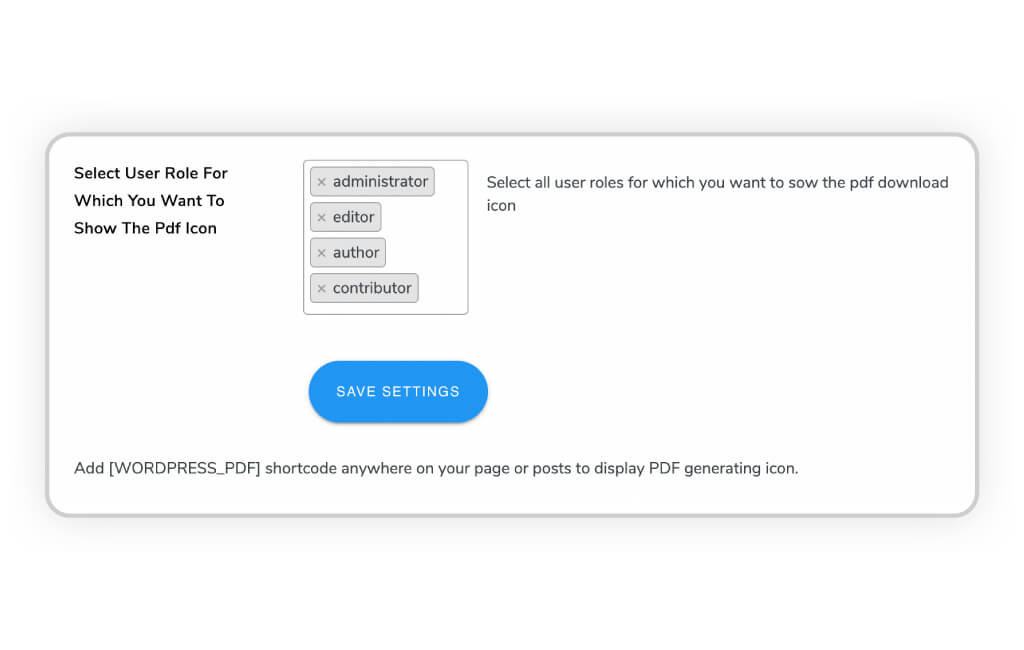 2. Add Woo Attributes in Custom Templates
New
Using the latest version of our PDF plugin, you can add Woo attributes for your products. You can do so by simply using the PDF snippets added for creating your custom templates. This will automatically add Woo attributes to your generated PDF files for live product pages.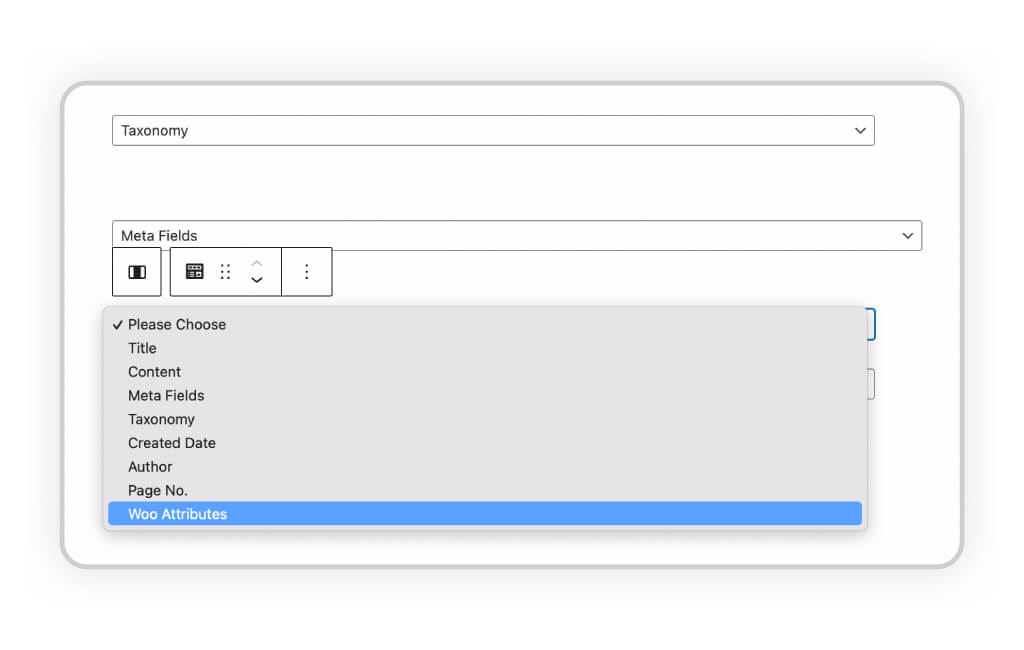 3. Bulk Export for Generated PDFs
The WP PDF generator plugins give users a special feature of bulk export that helps them to download multiple pages and posts into PDF in bulk. The latest update in the pro PDF plugin brings to you the feature of exporting PDF files in bulk in your desired template.
4. Add QR Code to Generated PDF Files
You can use the given shortcode in the Layout Settings tab for the Internal Page to add a QR Code to your generated PDF file. You can add this shortcode to the header, body, or footer of your custom templates without any trouble to add a scannable code.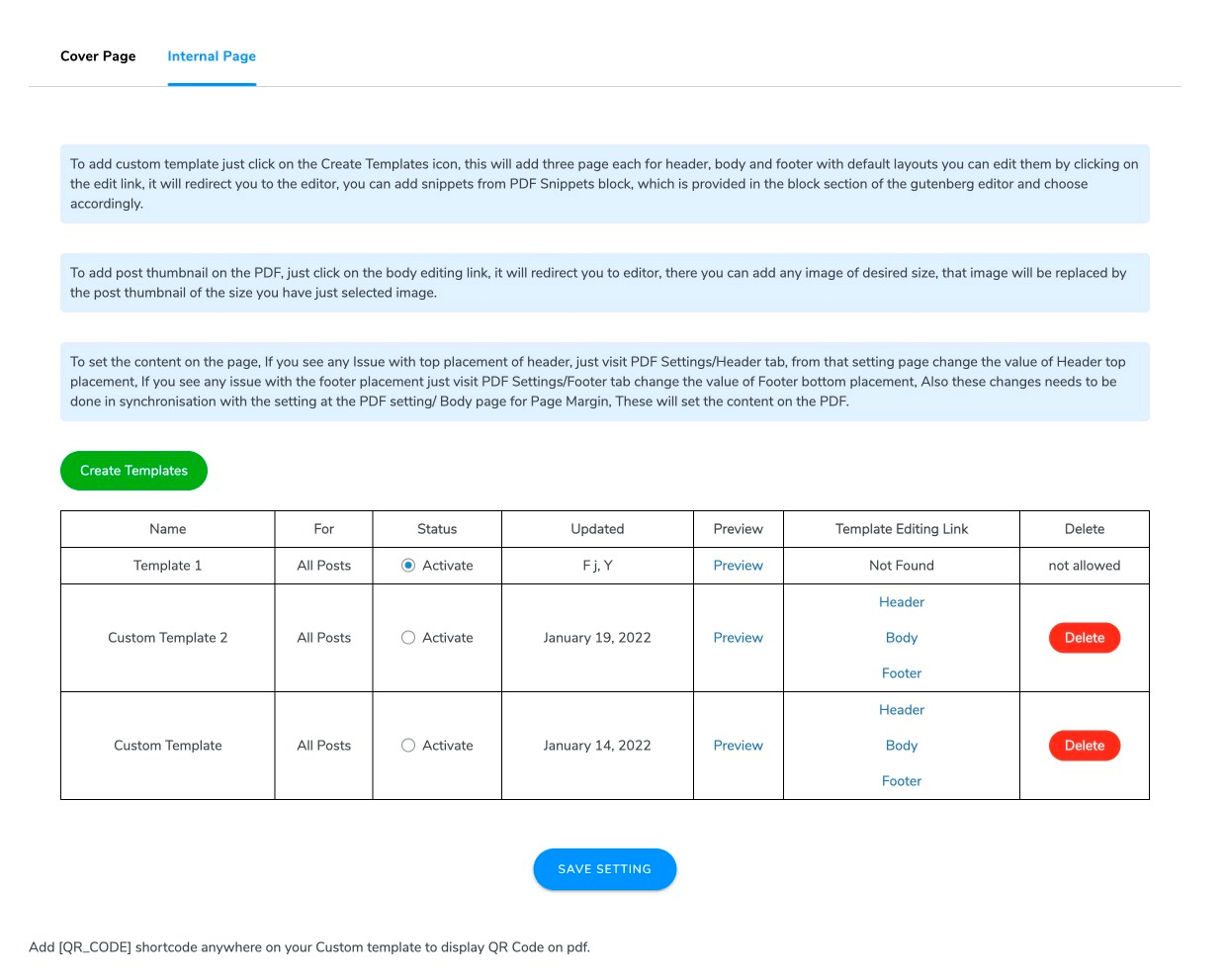 5. Export PDF in Backend
Admin can export PDF files from live pages, products, and posts from the backend itself. All you need to do is click on the Exportpdf button. There you have your one click PDF ready!
6. Generates PDF For All Custom Posts
The WordPress PDF builder helps to create PDFs for posts, pages, and products on WordPress. PDF for custom post types can also be generated via this WordPress PDF creator plugin.
7. Full Customization Support
WordPress PDF Generator Plugin allows you to design the layout for the internal pages using the Gutenberg editor. You can use PDF snippets from the editor to fully customize your PDF pages.
8. Footer Customization:
The latest version of the PDF creator plugin brings to you more customization support for footer settings. You can now add post name, author name, and post date in the footer of your generated PDF files.
9. Create Custom Cover Page
Apart from the predefined WordPress PDF templates, the admins can upload the image of their choice. The plugin also allows creating your templates using the Gutenberg editor. With all these customisable PDF designs, you can make sure you disperse your brand in the industry effectively.
10. Personalized Cover Page Templates
Our plugin provides 4 new custom cover page WordPress PDF templates. Admins can customize these pages and change the layout as per their industry needs and leave an imprint of the brand.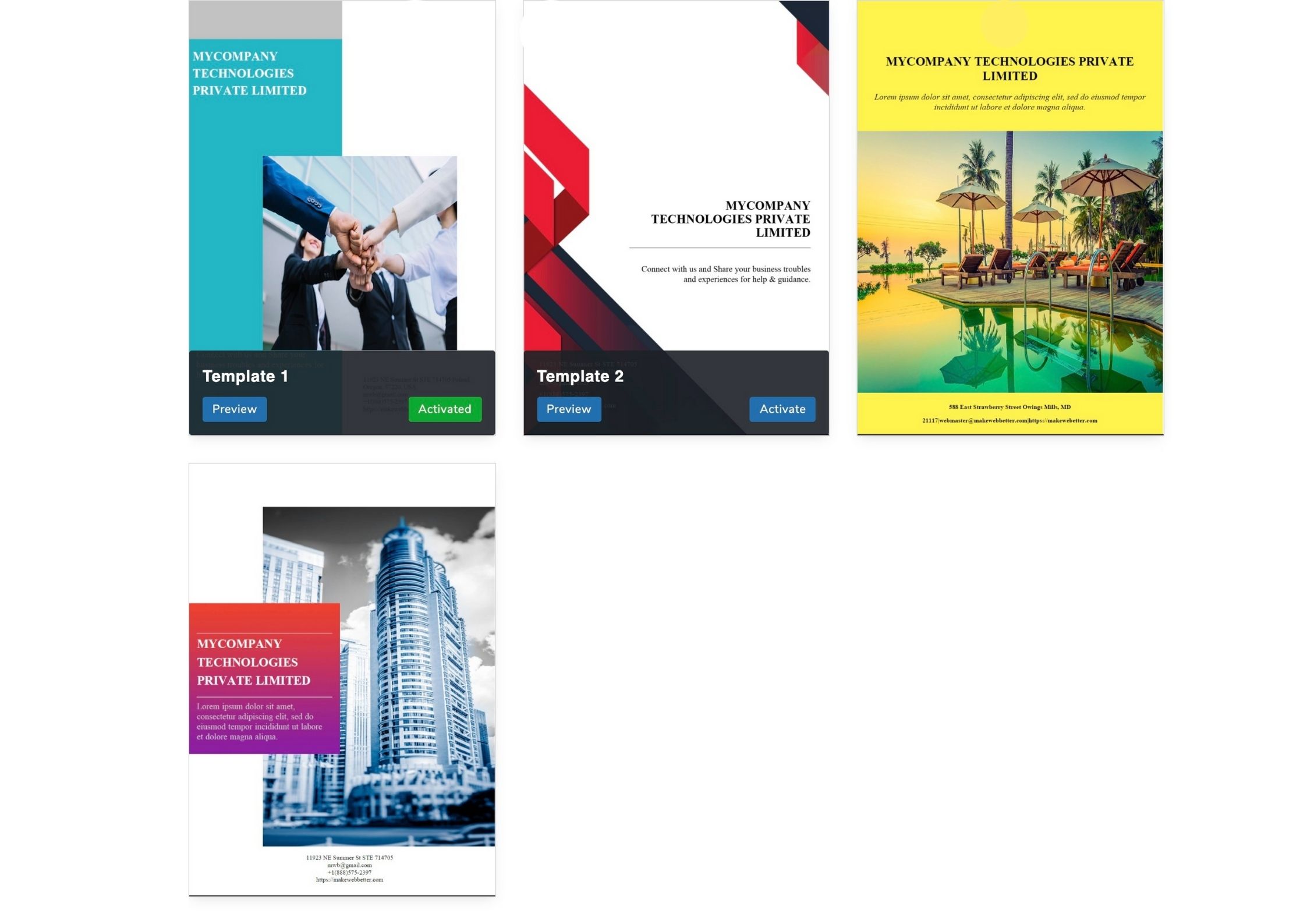 11. Upload Your Own PDF Files on WordPress
This important utility is taken care of, in PDF Generator for WordPress plugin. You no more need to look around for alternatives to upload the already prepared PDF resources on your WordPress site. Your audience can directly download the generated PDF files. Your audience can directly download the generated PDF files using this WordPress image generator.
12. Custom Header
WordPress PDF Generator plugin comes with easy customization options for header design. You can also include author details and the date of publishing. Similarly, you can also customize the footer.
13. Custom Watermark By Admin
WordPress PDF Generator comes with text and image watermark. This helps increase your authority over the document. The pro WordPress PDF maker plugin allows you to adjust the size and opacity of the selected watermark. If you wish to use a text-based watermark, you can also use our free WordPress generator plugin for PDF format.
14. Send PDF As An Email Attachment
WordPress Generate PDF plugin comes with a simplified form of sending out PDFs via clear email management. Here, the admin can enable the option of sending out PDFs to the guest user's email directly.
15. Advanced Setting For Native Language Support
This WP PDF builder allows admins to upload TTF font files to create a PDF in the native language their customers read and understand.
16. RTL Support
One exclusive feature that the PDF generator plugin offers is the RTL support for Arabic and Hebrew fonts.
17. Get Insights With PDF Log
Admin gets the PDF log where they can view the details like post name, user email(if enabled by the admin), user name, post type, etc. With this log, the admin can track what posts are downloaded on which date with user details and even remove those logs if they want.
18. Placement of Icon
You can place the icon in the front end of your WordPress website as per the relevance of the 'generate PDF' button. You can also replace the default icon by uploading your own icon using the plugin.
19. Company Details
WordPress PDF Generator plugin comes with easy customization for brand dispersal. You can add the company details in the cover page template settings under 'layout settings'.
20. Add Taxonomy
You can add taxonomies to your PDF files. Just go to the respective tab and select the taxonomies that you want to add. You can update these individually for pages, posts, and products.
21. Add Meta Fields
You can add meta fields to your PDF files using this PDF generator for WordPress. Simply go to the meta field tab and select the meta fields that you want to add. You can update these individually for pages, WordPress posts and products.
Allowing you to add meta fields for your online products makes this plugin a great WooCommerce PDF product. You can also add any images if needed.
22. Placement of Meta Values
You can place different meta fields in your customized WordPress PDF templates as per your choice. With our latest updates, you can now arrange the metafields into rows and columns according to your needs.
Benefits Of PDF Generator For WP Pro
Convert Live Pages into PDF: Admins and users (based on user roles) can convert all live pages, posts, and products into PDF format on a website.
Footer Customization: You can customize the footer for author name, post name, and date of publication.
Display Metafields in WordPress PDF: Our WordPress plugin, PDF Generator also allows you to arrange your meta fields in rows and columns as you need.
Add Images In a Row in WordPress Generated PDFs: This WordPress PDF Generator plugin is now updated so you can add more than one image in a single row.
Share Products Via Various Channels: This WooCommerce PDF Generator plugin will allow you to share the content and product of your website using various channels.
Add Watermarks to Generated PDF Files: Using the features such as text & image watermarks, you can easily disperse your brand.
Limit Access for Logged In Users: You can easily fetch the email addresses of your leads using this plugin.
Full Customization Support: PDF Generator for WP plugin allows you full customization support.
Support for Native Languages: PDF Generator plugin also provides advanced support for native languages.
Design a Comprehensive Cover Pages Using WordPress Generater PDF Plugin: Users can also get your company details or a detailed cover page customized for them by you using the PDF creator plugin.
Plugin Compatibilities
The PDF generator plugin for WordPress is compatible with the following plugins:
1. WPML Compatibility
A plus point with the plugin is that it is compatible with all the major themes and plugins that you might need. Our latest update also comes with WPML compatibility. This will help you allow your users to access content in their native language. Our plugin also provides RTL support, so if it's an Arabic or Hebrew language, the PDF generator plugin will still support it.
2. Multisite Compatibility
A recent exciting update in our plugin also allows you to use this plugin for your subdomains! Thus, multisite compatibility will give your users access to your knowledge base without any hurdles.
3. Compatibility with Major Page Builders
The plugin is compatible with all the major page builders including WP Bakery, Elementor, Divi, Visual Composer, and BB page builder.
4. Compatibility with ACF Plugin
PDF builder plugin by WP Swings is also compatible with Advanced Custom Fields plugins allowing you to use all the custom fields data appropriately in your generated PDF files.
Free vs Pro
| Features | Free Version | Pro Version |
| --- | --- | --- |
| Include Tags | ✔️ | ✔️ |
| Include Categories | ✔️ | ✔️ |
| Icon Display | ✔️ | ✔️ |
| For Guest Users | ✔️ | ✔️ |
| Email User | ✔️ | ✔️ |
| PDF Icon Placement | ✔️ | ✔️ |
| Custom PDF Icon | ✔️ | ✔️ |
| PDF Settings | ✔️ | ✔️ |
| RTL Support | ✔️ | ✔️ |
| Watermark Text | ✔️ | ✔️ |
| Page and Post Template | ✔️ | ✔️ |
| Meta Field Settings | ✔️ | ✔️ |
| PDF Upload | ✔️ | ✔️ |
| Multisite Compatibility | ✔️ | ✔️ |
| WPML Compatibility | ✔️ | ✔️ |
| Placement of Meta Fields | ❌ | ✔️ |
| Bulk Download | ❌ | ✔️ |
| Watermark Image | ❌ | ✔️ |
| Watermark Opacity | ❌ | ✔️ |
| Watermark Size & Placement | ❌ | ✔️ |
| Custom CSS | ❌ | ✔️ |
| Custom Template | ❌ | ✔️ |
| Custom Font File | ❌ | ✔️ |
| Taxonomy Settings | ❌ | ✔️ |
| Layout Settings | ❌ | ✔️ |
| PDF Logs | ❌ | ✔️ |
FAQs
How can one add the PDF button on a single product page?
sanjeevmaurya
2022-01-19T09:20:50+00:00
To add a PDF button on a single product page, follow the steps give below:
PDF Generator For WP Advanced Settings→ Show Icons for post type. Select product in this setting and click on Save Settings.
Still in doubt? Refer to our Knowledge Base and learn more about the PDF Generator for WordPress plugin.