Telobel noticed an increase in sales with the help of Upsell Order Bump plugin by WP Swings.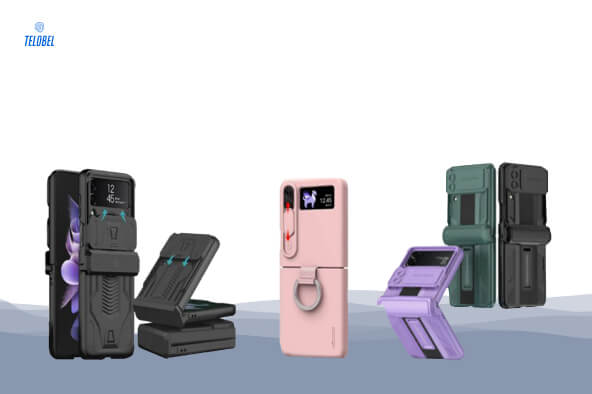 Key Features: Product-Specific Bump Offers, Duplicate Order Bumps, Template Customization with Live Preview, Multiple Locations, Reporting and Analysis, Multiple Order Bumps and more.
What the company is all about?
Telobel provides well-curated, high quality products from premium merchants around the world, offered at the best price points. From executive cases with lens cover to Hydrogel screen film, the company's goal is to give shopping lovers the smoothest and the best experience online.
They believe in providing the best online shopping experience with no stress, no hassle, no worries!
What Were Their Challenges?
For online stores, Telobel prefers to use WordPress and the WooCommerce shop plugin. Their main problem was having to go through lengthy procedures to create templates for each offer.
Instead of having to go through the time-consuming and arduous deep coding processes for each offer they produce, they needed a solution that would enable them to develop offer templates in only a few clicks. Consequently, encountering challenges to accelerating the process.
What Is The Solution And Where Did They Get That?
Telobel began utilizing the Order bump offer plugin for WooCommerce created by the team at WP Swings to create pre-defined offer templates with a single click that too with a live preview, speeding up the process and luring in as many returning and potential customers as they could. This choice immediately increased visitors and, consequently, purchases. Their sales suddenly increased.
How Did Order Bump for WooCommerce Plugin Help Them Achieve Goals? (Most-Relevant Rated Features As Per Use)
Duplicate Your Order Bump Upsell Funnels –
When necessary, Telobel could quickly and easily produce duplicate offers with only one click. This functionality will automatically produce the offer with only one click after the WooCommerce order bump offer is built.
Unlimited Order Bump Offers –
You can create as many Order Bump offers as you'd like with this functionality. Create an infinite number of offers to provide to your users in an effort to pique their interest based on predetermined criteria.
Timer and Arrow on Offers –
Using this tool, users can add an arrow and a countdown to the offer to give it a sense of urgency and scarcity and to attract buyers. They can display the arrow in a variety of colors to draw the user's attention.
Global Order Bump –
With this feature, Telobel was able to add all the products on your site for order bump offers.
Carousel on Offer Image –
This feature will spotlight your image and offer you plenty of room to add extra images to seal the deal. The images will slide in from right to left. In other words, the images will automatically slide onto the screen when a buyer has been on your product page for 5 seconds.
Priority-Based Upsell Offers –
With this feature, Telobel was able to set the offers on the basis of priority.
Customize Image and Templates –
For each sales funnel, create your own unique bespoke image and templates. Also, the feature provides predefined templates with a live preview that help in creating attractive offers with ease.
Multiple Locations –
On the Checkout Page, the Order Bump offer may appear in more than one place. As "Before Order Summary," "Before Payment Gateways," "After Payment Gateways," and "Before Place Order Button," respectively.
How These Features of WooCommerce Order Bump Pro Plugin Helped in Their Store's Growth?
Telobel said they noticed a sudden increase in their sales growth for their business the moment they started using our plugin. They could generate more offers for their products at any minute just by selecting templates as they wanted.
As they started using pre-defined templates (the feature that helped them the most), their process became faster and the number of users who selected bump offers with this Upsell Bump Offer plugin was around 30 %. They also noticed their high cart value.
A Short Quote From Telobel
"The Upsell Bump Offer plugin of WP Swings is a great tool for WooCommerce"

– Telobel
Is Upsell Bump Offer For WooCommerce Plugin Worth The Recommendation?
"Yes, I do suggest using the WooCommerce Order Bump Plugin. It has quite impressive features that make the process easier resulting in increasing the average order value of their WooCommerce store."