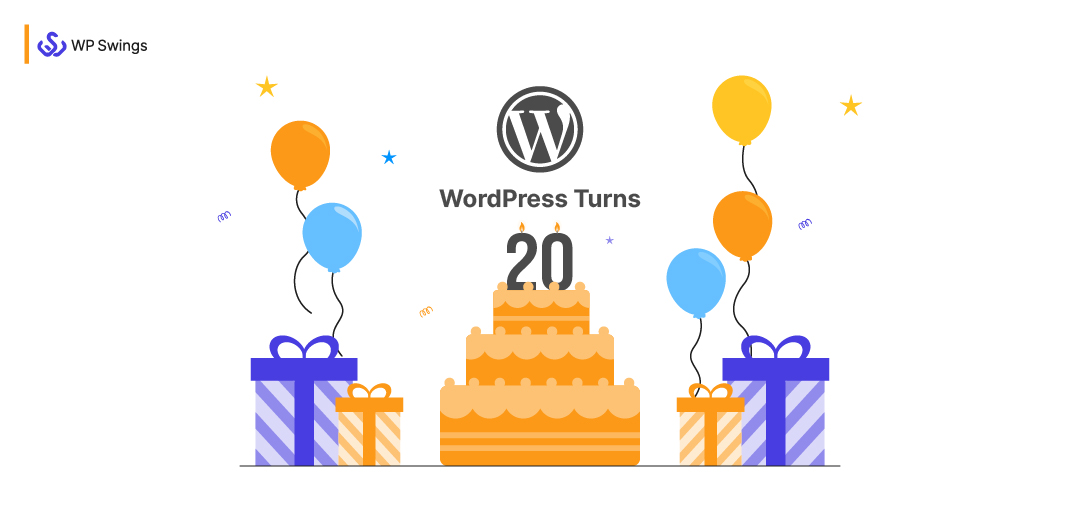 As we celebrate WordPress's 20th anniversary, let's go back in time. Imagine we are sitting in a library and I am telling you about this new open-source and absolutely free blogging software called WordPress.
We then talk about its interface and amazing features. It sounds amazing right?
Not until I go on and say "This will be here in 20 years".
This is when you decide to abandon me. I mean it is not your fault. It is quite delusional. After all, very few and rare things last on the web for 20 years. Yet guess who beat all the odds? Yes, you guessed it! WordPress! As we celebrate — WordPress's 20th Anniversary, we are filled with excitement.
In the spirit of celebration, let us see how WordPress has evolved in the last 20 years and the further scope of growth.
Lights. Camera. Action!!!
Before Turning 20 – Celebrating WordPress's 20th Anniversary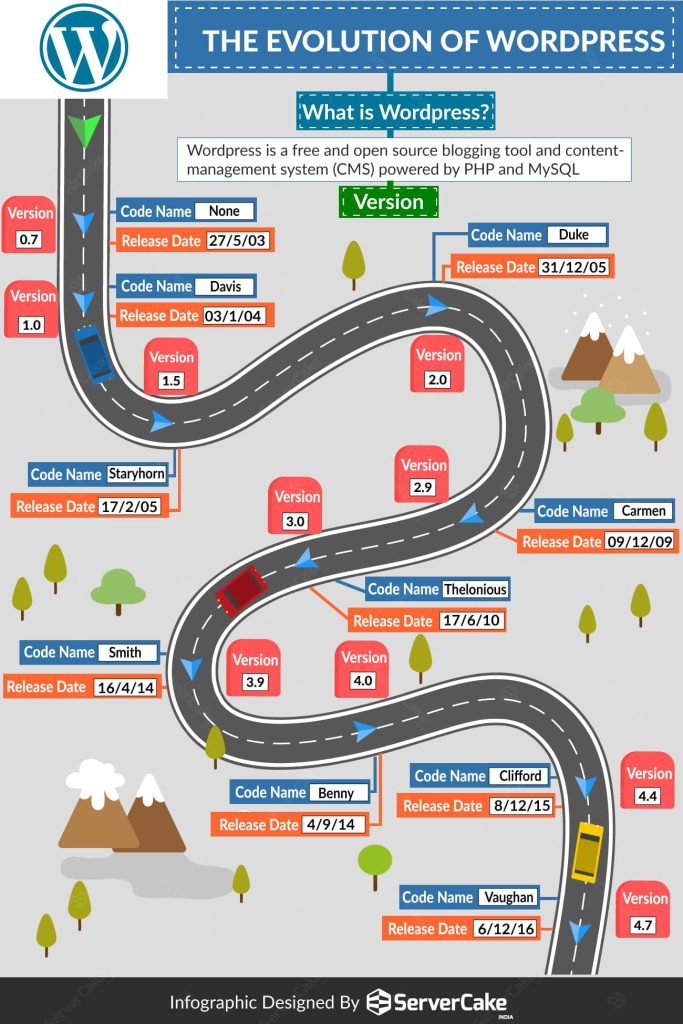 WordPress has evolved over the years leading up to WordPress's 20th Anniversary. Here is a timeline of some key milestones and WordPress developments:
2003 – WordPress Release: WordPress was initially released by Matt Mullenweg and Mike Little in May 2003. It started as a fork of an existing blogging platform called b2/cafelog.
2004 – Themes and Plugins: The introduction of themes and plugins allowed users to customize the design and functionality of their WordPress websites, marking a significant step towards making WordPress more versatile and adaptable.
2005 – WordPress 1.5: The release of WordPress 1.5 brought improvements in themes, introduced the default theme Kubrick, and added static page support, expanding the use of WordPress beyond traditional blogging.
2007 – Automatic Upgrade: The automatic upgrade feature was introduced in WordPress 2.3, making it easier for users to update their WordPress installations and stay up to date with the latest versions.
2008 – WordPress 2.5: This release focused on improving the user interface and administration area, introducing a redesigned dashboard and media library. So, it aimed to enhance the user experience and streamline content management.
2010 – Custom Post Types and Multisite: WordPress 3.0 introduced custom post types, allowing users to create and manage different types of content beyond blog posts. Additionally, WordPress Multisite was integrated into the core, enabling users to create and manage multiple websites from a single WordPress installation.
Learn More About Creating WordPress Multisite.
2012 – WordPress 3.4: This release introduced the theme customizer, enabling users to preview and customize their website's appearance in real-time. So, it made theme customization more intuitive and accessible.
2013 – WordPress 3.7: Automatic updates for minor releases were introduced, ensuring that users receive security and maintenance updates automatically, enhancing the security and stability of WordPress sites.
2015 – REST API: The incorporation of the REST API into WordPress core in version 4.7 opened up new possibilities for developers to interact with and extend WordPress using standardized API endpoints.
2018 – Gutenberg Editor: WordPress 5.0 introduced the Gutenberg block editor, revolutionizing the content creation experience. It provided a more intuitive and flexible way to build and design pages and posts using blocks.
2019 – Site Health Check and PHP Compatibility: WordPress 5.2 introduced the Site Health Check feature, offering insights into the health and performance of WordPress sites. Additionally, WordPress started emphasizing PHP compatibility, encouraging users to upgrade to newer PHP versions for better performance and security.
2020 – Full Site Editing and Block Patterns: WordPress began the transition to full site editing with the introduction of block patterns in version 5.5. So, this allowed users to create complex layouts and design templates using predefined block patterns.
These are just a few examples of the significant milestones in WordPress's evolution before turning 20. Each update and enhancement has contributed to making WordPress more user-friendly, powerful, and adaptable, cementing its position as the leading content management system on the web.
Unleashing the Web Revolution
The impact of WordPress on the web and digital landscape has been amazing. WordPress is not only a significant part of content creators, but almost everyone on the web, from bloggers to eCommerce stores.
It is everywhere!
As we celebrate "WordPress's 20th Anniversary", look at these stats to understand how it survived for 20 years!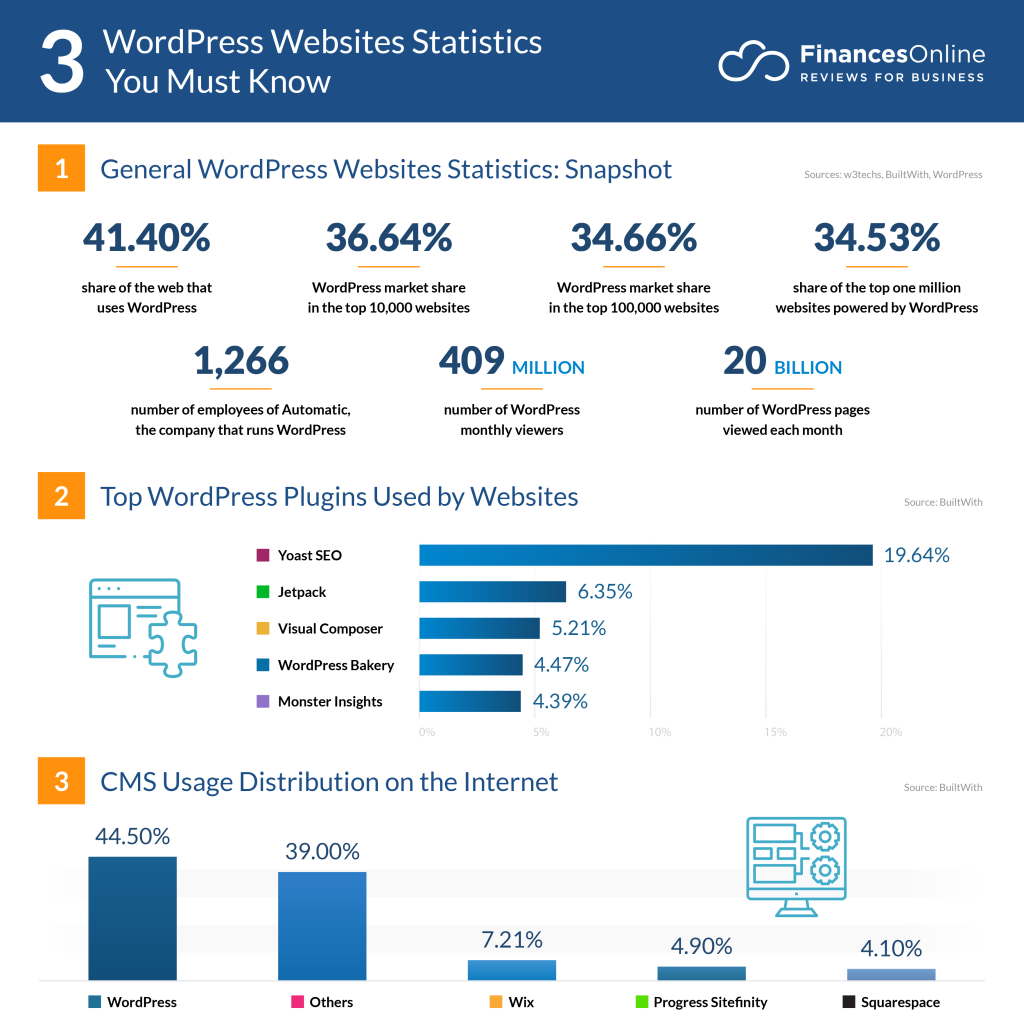 Here are some key areas where WordPress has made a significant impact:
1. Website Creation and Management
WordPress provides an eCommerce user experience and a friendly platform that enables individuals, businesses, and organizations to build and manage their websites without extensive technical knowledge. On top of that, it has removed the need for coding skills, making website creation handy to a broader audience.
2. Content Publishing and Blogging
WordPress started as a blogging platform, and its impact on the blogging community has been immense. The celebration of WordPress's 20th anniversary shows us that it has revolutionized content publishing by providing an intuitive interface, customizable themes, and a robust content management system changing the content marketing game entirely.
Moreover, it empowered bloggers to express their ideas, share their stories, and engage with their audiences easily.
3. Empowering Nonprofits and NGOs
WordPress has played a significant role in empowering nonprofits and non-governmental organizations (NGOs) by providing them with an accessible platform to create informative websites, share their missions, and raise awareness.
Moreover, the cost-effectiveness and ease of use of WordPress have made it a valuable tool for these organizations to amplify their messages and reach a wider audience.
WordPress boasts a vast ecosystem of themes and plugins that extend its functionality and design options. The availability of thousands of free and premium themes allows users to customize the appearance and layout of their websites effortlessly.
Similarly, plugins add features and enhance functionality, enabling users to create unique and tailored websites for various purposes, such as e-commerce, portfolio showcases, membership sites, and more.
One Place for All Premium & Free Plugins.
Improve Online Store Conversion Rates
5. Business and eCommerce
WordPress has had a significant impact on businesses and e-commerce. With plugins like WooCommerce, it has transformed WordPress into a robust e-commerce platform.
Small businesses and entrepreneurs can leverage WordPress to set up online stores, manage inventory, process payments, and handle other essential e-commerce functionalities. WordPress's flexibility and scalability have made it a popular choice for businesses of all sizes.
6. Global Reach and Accessibility
WordPress has contributed to the global reach and accessibility of information and services. Its multilingual capabilities, translation plugins, and internationalization efforts have made it possible for websites to cater to diverse audiences worldwide.
WordPress-powered websites are available in numerous languages, enabling businesses, bloggers, and organizations to reach a broader range of people.
7. Open-Source Community

WordPress is built on open-source principles, which means its source code is freely available to anyone.
As a result,  it has fostered a vibrant and passionate community of developers, designers, and enthusiasts who contribute to the platform's development, security, and expansion.
As we raise our hands in celebration of WordPress's 20th anniversary, how can we forget that the WordPress community has played a crucial role in shaping the platform, creating themes, and plugins, and offering support through forums, meetups, and WordCamps?
Exploring WordPress Communities

Additionally, WordPress has fostered a diverse range of communities. Here are some of the different communities you can find within the WordPress ecosystem:
Local Meetups: In-person gatherings of WordPress enthusiasts in specific regions.
WordCamps: Informal conferences that celebrate and educate about WordPress. Essentially, they bring together people from various backgrounds and skill levels to engage in workshops, presentations, and networking opportunities.
Online Support Forums: Platforms for seeking assistance and sharing experiences.
Core Contributors: Developers and volunteers shaping and improving the WordPress core.
Theme and Plugin Development: Communities focused on creating and enhancing WordPress themes and plugins.
WordPress Professionals: Individuals and agencies offering services and expertise in WordPress.
Future of WordPress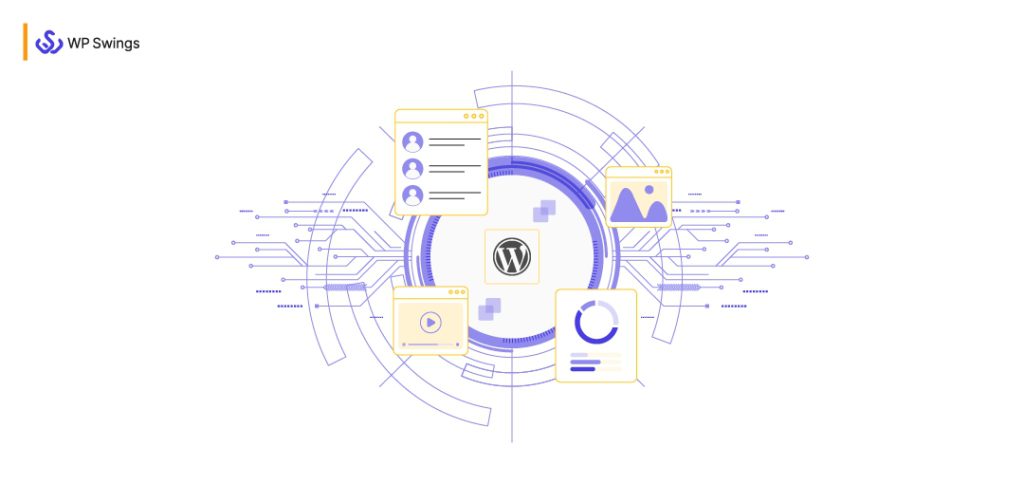 Because we are all set to celebrate WordPress's 20th Anniversary shows that it has come a long way from where it started. And we are relieved because, the future of WordPress looks promising, with several key developments and trends to watch for in the coming years:
1. Full-Site Editing
WordPress is moving towards a full-site editing experience and allows users to have more control over the entire website design. Eventually, the shift will provide intuitive tools for editing headers, footers, sidebars, and other global elements.
2. Block-Based Themes
The adoption of block-based themes will continue to grow, enabling users to create dynamic and customizable websites using Gutenberg blocks. In conclusion, this approach simplifies the website-building process and offers more design possibilities.
3. Improved Performance and Speed
WordPress is expected to focus on enhancing performance and speed. And websites built on the platform load quickly and provide a greater experience. Optimization techniques, caching improvements, and more efficient code will contribute to this effort.
4. Accessibility and Inclusivity
WordPress's 20th Anniversary shows us that it is committed to improving accessibility and making the platform more inclusive for all users. Expect to see advancements in accessibility features, adherence to web standards, and tools that facilitate content creation for diverse audiences.
5.  Mobile-First Approach
And with the increasing use of mobile devices, WordPress will continue to prioritize mobile responsiveness and a mobile-first approach. Thus, themes and designs will be optimized for smaller screens, ensuring a smooth and engaging experience for mobile users.
6. Integration of Artificial Intelligence
Artificial intelligence (AI) and machine learning technologies will likely find their way into WordPress, enhancing features like content recommendations, spam detection, and automated image optimization.
And as we are celebrating WordPress's 20th Anniversary, these advancements not only streamline processes and provide smarter solutions for users but also make us proud.
Ultimately,  these trends and developments indicate an exciting future for WordPress, as it evolves to meet the evolving needs of users and keeps pace with technological advancements.
Let's Get The Party Started!!!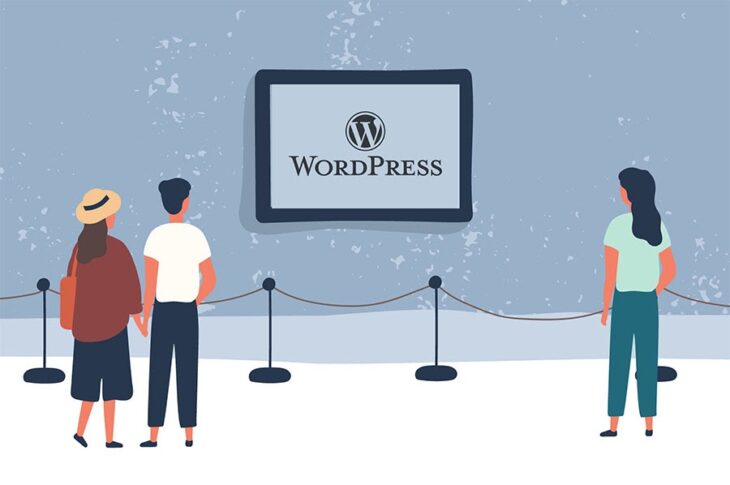 And, in conclusion, WordPress has come a long way in its journey of 20 years, leaving an impact on the web and digital landscape. It gives us immense pleasure to celebrate WordPress's 20th Anniversary.
It has democratized website creation, making it easy for individuals of all backgrounds. Also, the successful open-source community has contributed to its growth fostering & collaboration.
With a vast ecosystem of themes and plugins, WordPress offers endless possibilities for customization and functionality. Most importantly, it has empowered bloggers, nonprofits, and businesses, enabling them to share their voices, raise awareness, and drive success. Looking ahead, the future of WordPress holds exciting prospects, including full-site editing, improved performance, and enhanced e-commerce capabilities.
As the community grows and thrives, WordPress will remain at the forefront of web development, shaping the way we create, publish, and connect online. At last, the celebration has started, what are you waiting for? Join the celebration — WordPress turns 20!