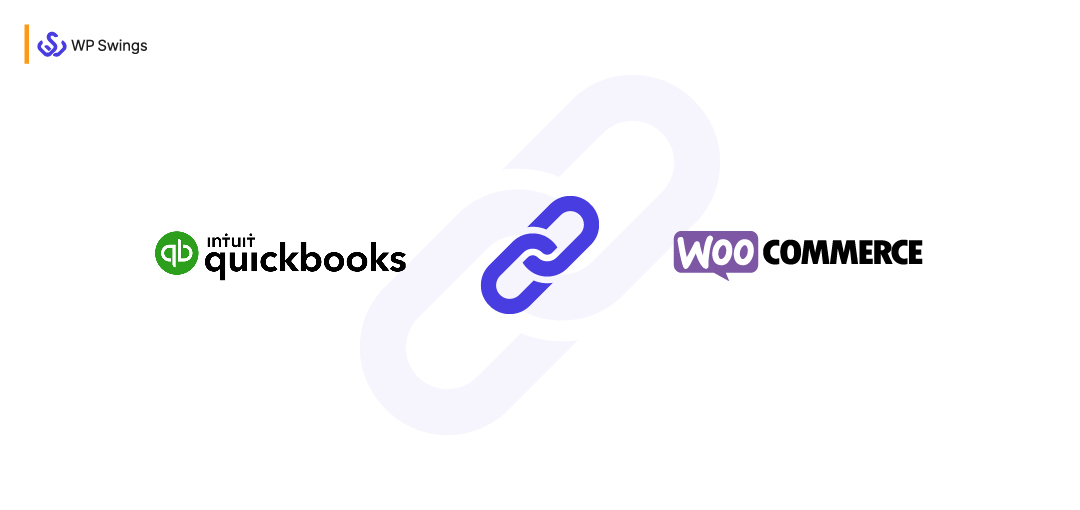 Integrate WooCommerce with QuickBooks.
If you search this, chances are you own a WooCommerce store and want to manage the accounts for it.
And obviously, there's nothing better than QuickBooks to make it happen.
So, to get started with QuickBooks and do the bookkeeping, you need to connect your WooCommerce store with QuickBooks.
So in this post, I'm going to tell you how you can do that with some other details as well.
Let's begin now.
Why Do You Need QuickBooks For Your WooCommerce Store?
If you're running a WooCommerce store that means you deal in money. So you'd definitely require something to handle all your account related activities or bookkeeping. This is to keep track of your expenses, manage and operate your accounts, and see what's going on in the financial aspects of your business.
That is where you need QuickBooks for your WooCommerce store. Using it would streamline the process of managing all your financial activities on the go.
Another reason to use QuickBooks is that it is trustworthy and used by millions of businesses. It has over 80% of market share in the industry.
Benefits Of Using QuickBooks At Your WooCommerce Store
Nothing persuades you to use something more than its benefits. So here are some of the benefits of using QuickBooks at your WooCommerce store.
Makes Accounting Easy for You
Obviously, you integrate WooCommerce with QuickBooks to handle your store's accounting. And QuickBooks is one of the tools that makes accounting super easy for you.
It offers so many accounting-related features like reporting and dashboards, automatic backups, custom invoice, and quotes, etc. All these features smoothen the process of managing your account-related activities for your WooCommerce business.
Connects a Range of Financial Application
Running a business requires using multiple tools. Same with handling the finance, you need to bank on multiple finance-related apps. This is where QuickBooks comes in handy the most. With QuickBooks, you can integrate over 650 financial apps like PayPal, Fathom, Gusto and more.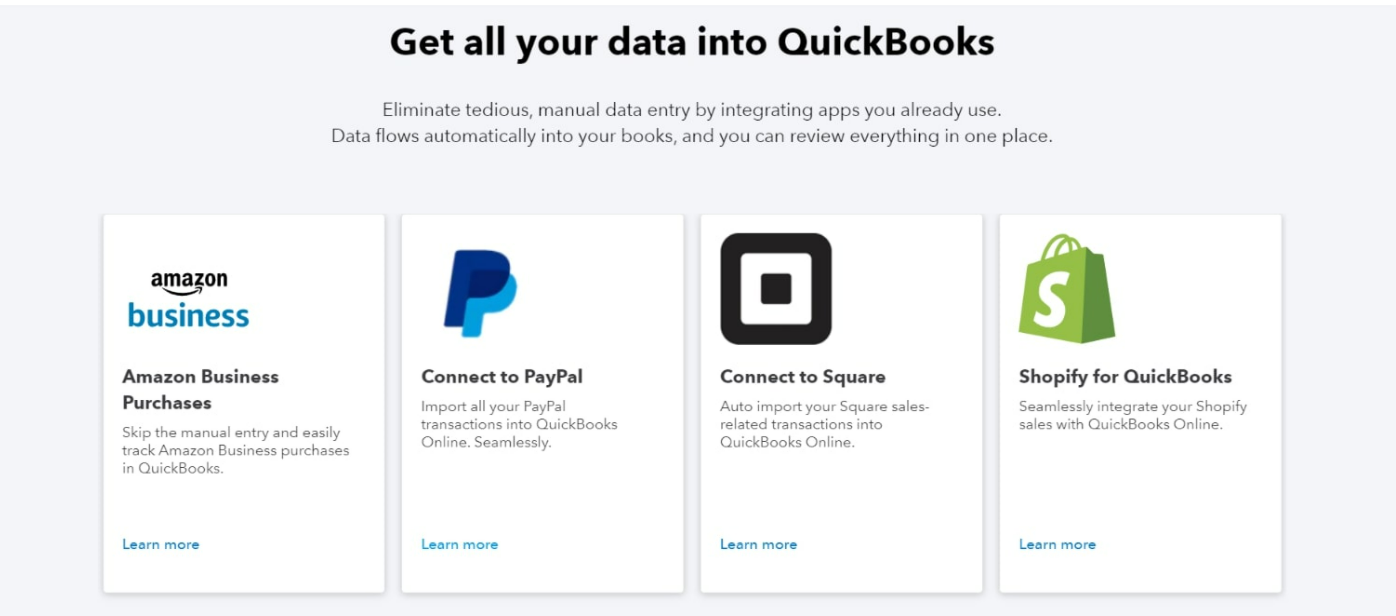 This helps you handle all the financial activities meticulously without making them hectic.
Is the Most User-friendly Accounting Software
Handling accounts can be bothersome sometimes. Especially if you do not have some user-friendly tools. But this isn't the case with QuickBooks.
So you can do all your accounting and bookkeeping even if you don't have an experienced team of accountants.
Keeps Your Records Safe in the Cloud
A report from Accountancy age showed that 78% of small businesses will rely on cloud accounting by 2020.
Using QuickBooks online will allow you to save all your accounting data over the cloud. This way, you can access all your data from anywhere in the world. Moreover, you also don't have the fear of losing your data if something gets wrong with your system where you've stored your data. On top of that, the data you store on the cloud would be more secure than the one you've saved in a specific device so that's another benefit of using QuickBooks.
How To Connect QuickBooks With Your WooCommerce Store?
Connecting QuickBooks with WooCommerce requires a tool. There are several tools out there that let you do that.
But I think the best tool would be one that is easiest to use. And we've created an integration that makes it easier to connect your WooCommerce store with QuickBooks.
It is called QuickBooks Integration for WooCommerce. You can find it on the WooCommerce marketplace. As usual, it lets you integrate WooCommerce with QuickBooks and sync your data on the accounting platform.
Simplify Your WooCommerce Store's Bookkeeping
Integrate WooCommerce with QuickBooks using our integration and manage your financial activities with ease.
Note: This Integration connects with QuickBooks online only.
Features Of QuickBooks Integration For WooCommerce
Here are some of the amazing features you get with our QuickBooks WooCommerce integration plugin.
1. Customizable Feeds to Sync Data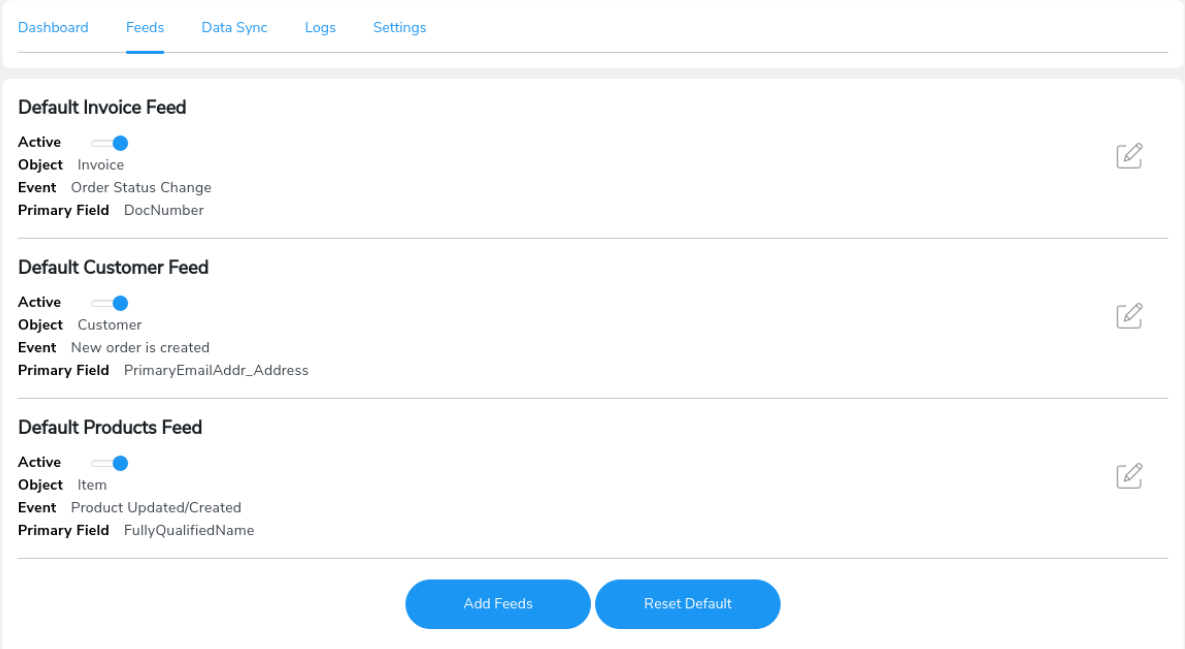 Feeds are the heart of this QuickBooks connector. After you integrate WooCommerce with QuickBooks using our plugin, you create feeds. These feeds help you sync the data of different WooCommerce objects over QuickBooks.
The best part about these feeds is that you can customize them as per your needs. You can add fields to sync different data, map those fields, select the event that'll trigger that feed, map QuickBooks account, and more.
2. Historical Data Syncing
With our QuickBooks integration, you can sync all your historical data(existing data) over QuickBooks. This way, you can send all your data whether it is new or old over QuickBooks.
3. Comprehensive Sync Logs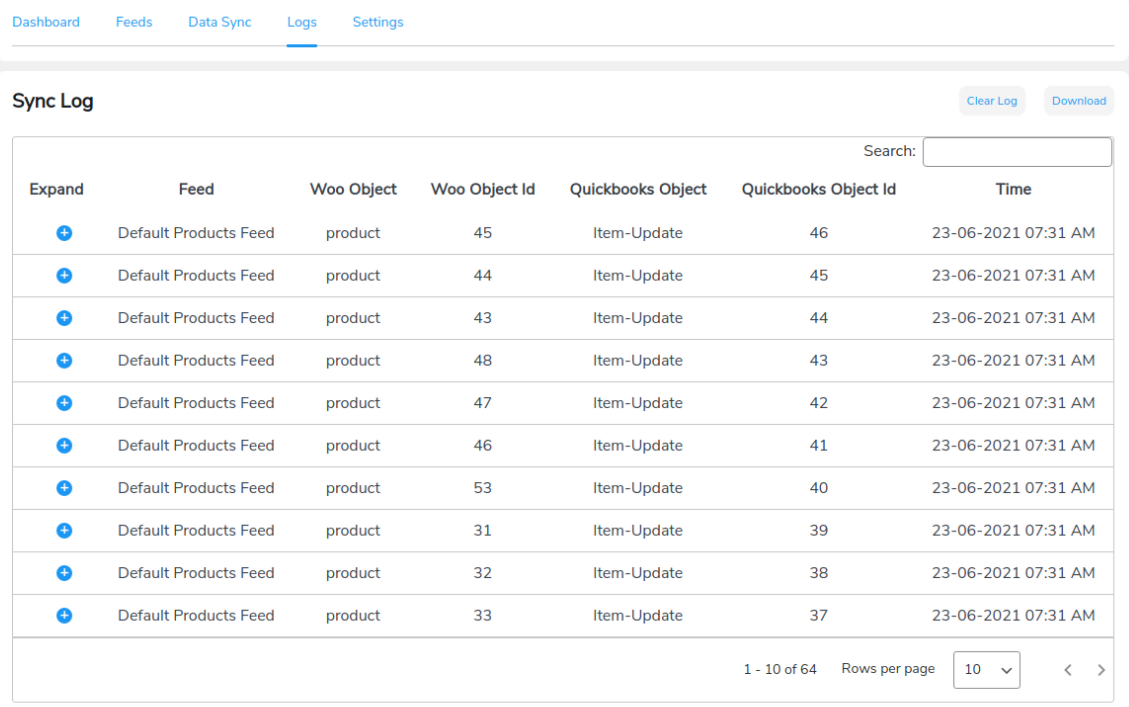 One of the best features of our QuickBooks connector is that it provides you with detailed sync logs. These logs display all the details of your data you've synced over QuickBooks.
Checking these logs makes it easy to find errors that occur while syncing the data. Moreover, it makes it easy to resolve those errors as well.
4. Different Syncing Options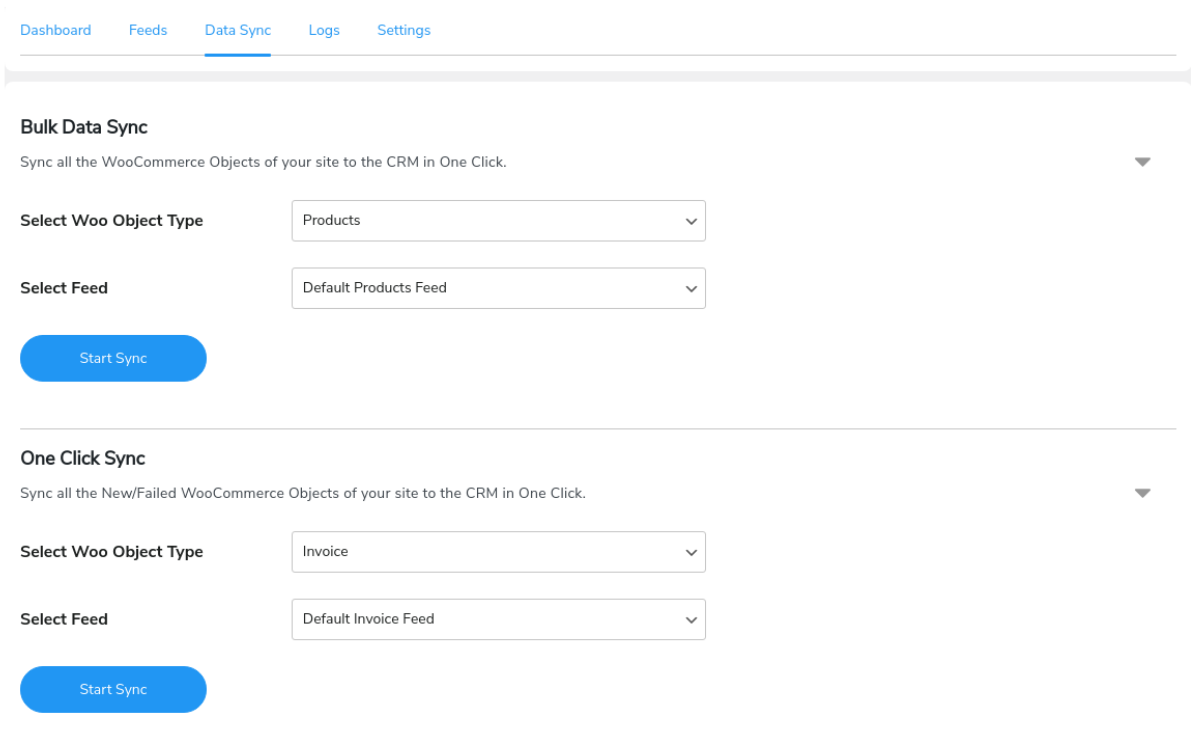 This integration gives you different options to sync your data. You get options like One-click sync and Bulk data sync that lets you sync existing and upcoming data respectively.
Moreover, you also get a background sync option to sync your data in the background so you don't need to wait for the syncing to get completed.
WooCommerce And QuickBooks Integration Pricing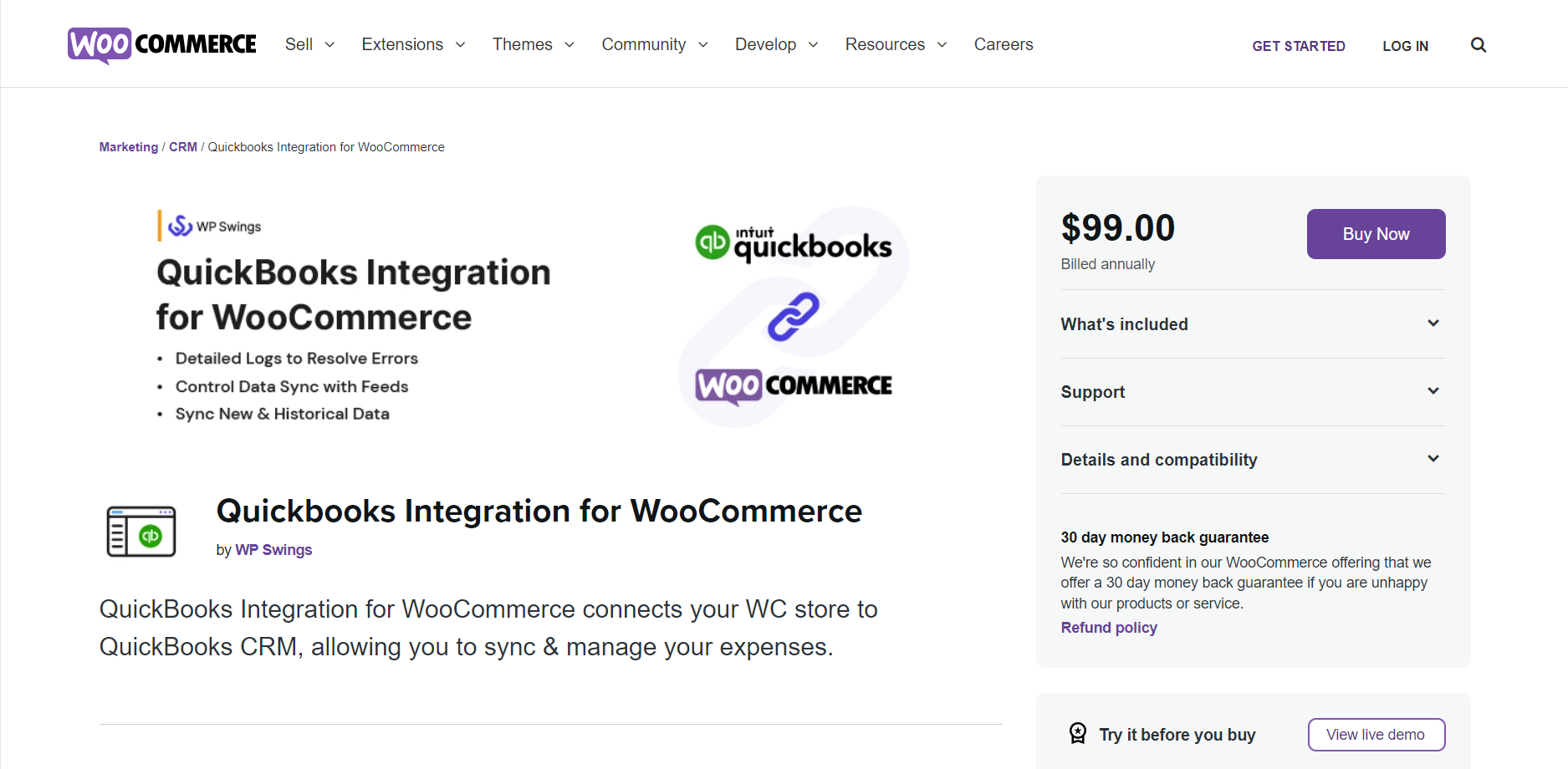 The QuickBooks Integration for WooCommerce plugin is priced at $99/year.
That works out to $8.25 a month. That's cheaper than a large pizza(sometimes medium as well).
So by paying $99 only, you'd be getting amazing features to make the bookkeeping smooth for a year.
Steps To Connect QuickBooks With Your WooCommerce Store
So let's now talk about how you can integrate WooCommerce with QuickBooks using our QuickBooks Integration plugin.
Here are the steps you need to follow to successfully connect your WooCommerce store with QuickBooks.
Download our QuickBooks WooCommerce Integration plugin from the WooCommerce marketplace.
Install it on your website from your WordPress dashboard.
After installing the plugin, you'll see a WP Swings r tab on your WordPress dashboard. Navigate to WP Swings > QuickBooks Woo and you'll see a Connect Your Account button there.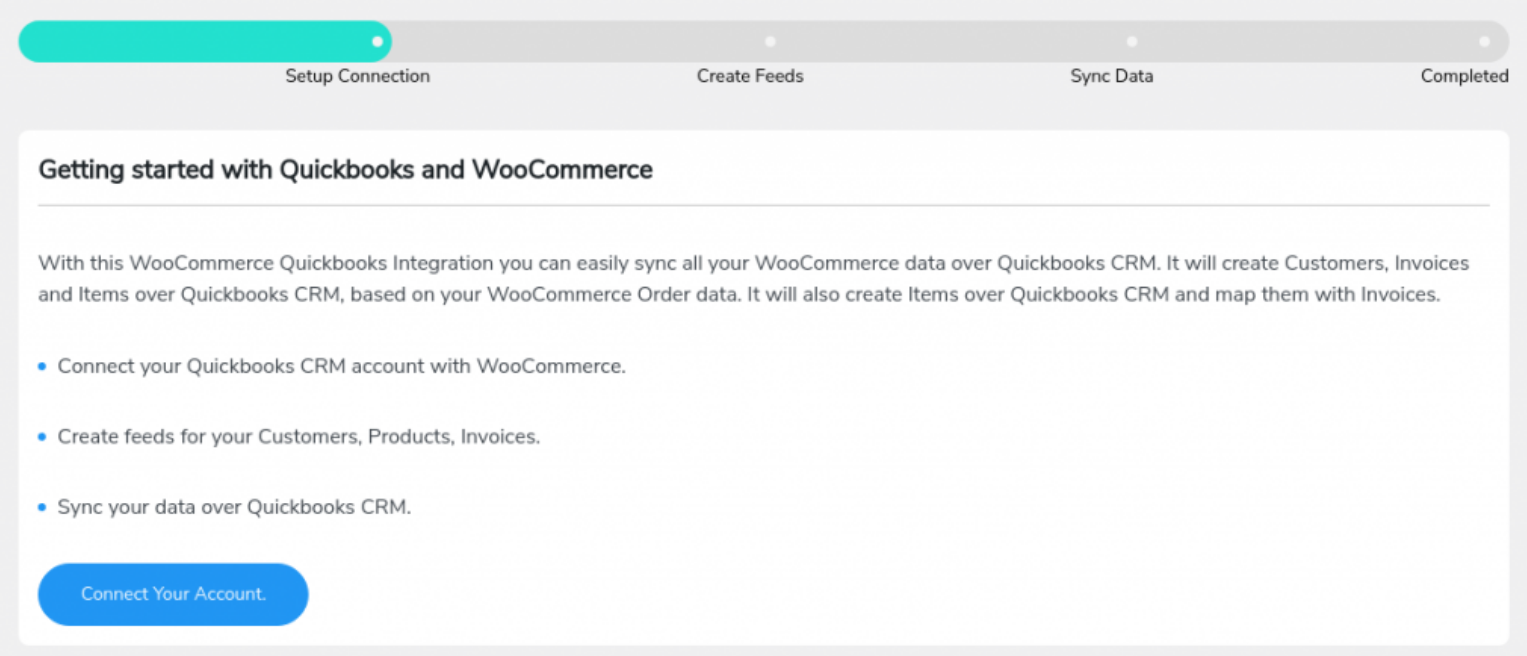 Click on the button and you'll see some fields asking you to enter some credentials like:

Client ID
Secret ID
Connection Type
Redirect URI
Here are the steps you need to follow to get these details:

Click on the Get API keys link
You'll be redirected to QuickBooks where you need to create your QuickBooks account if you don't have one
Once you create your account and login, you'll see QuickBooks console window where you need to create a new application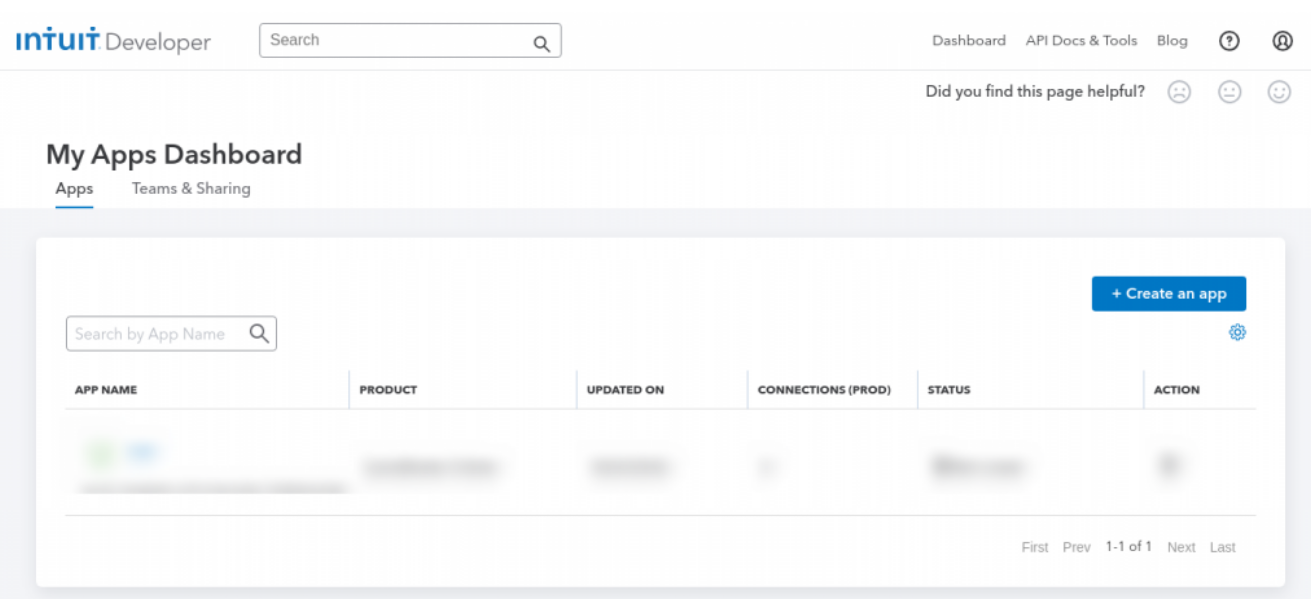 Select the "QuickBooks Online and Payments" platform.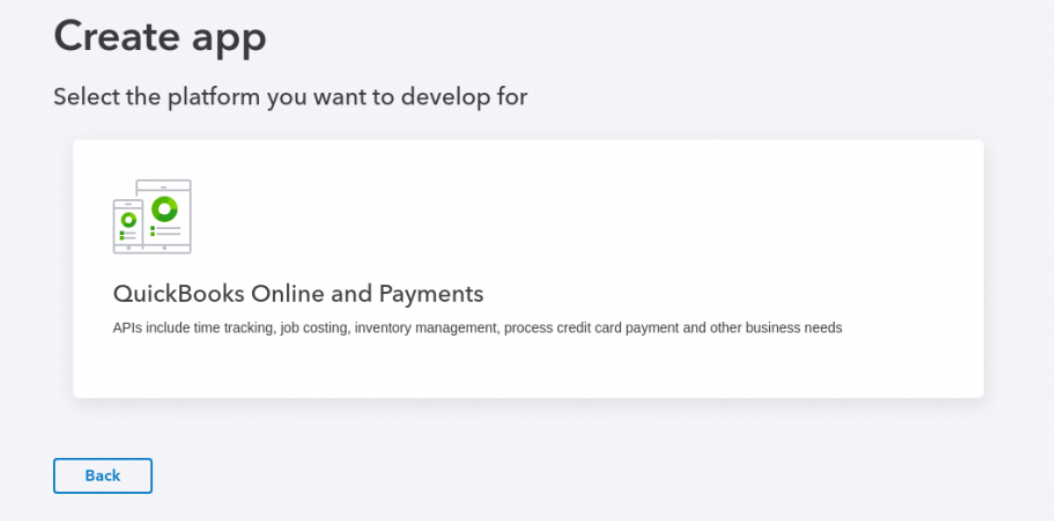 Add the required details and you'll see a dashboard like this: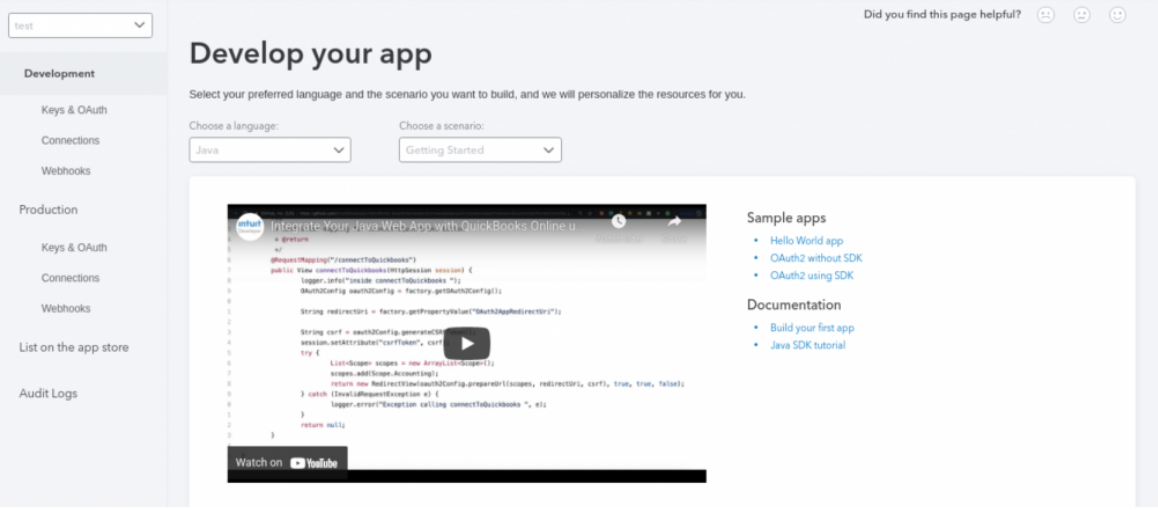 Under the Development tab, click on Keys & OAuth and there you'll see Client ID and Client Secret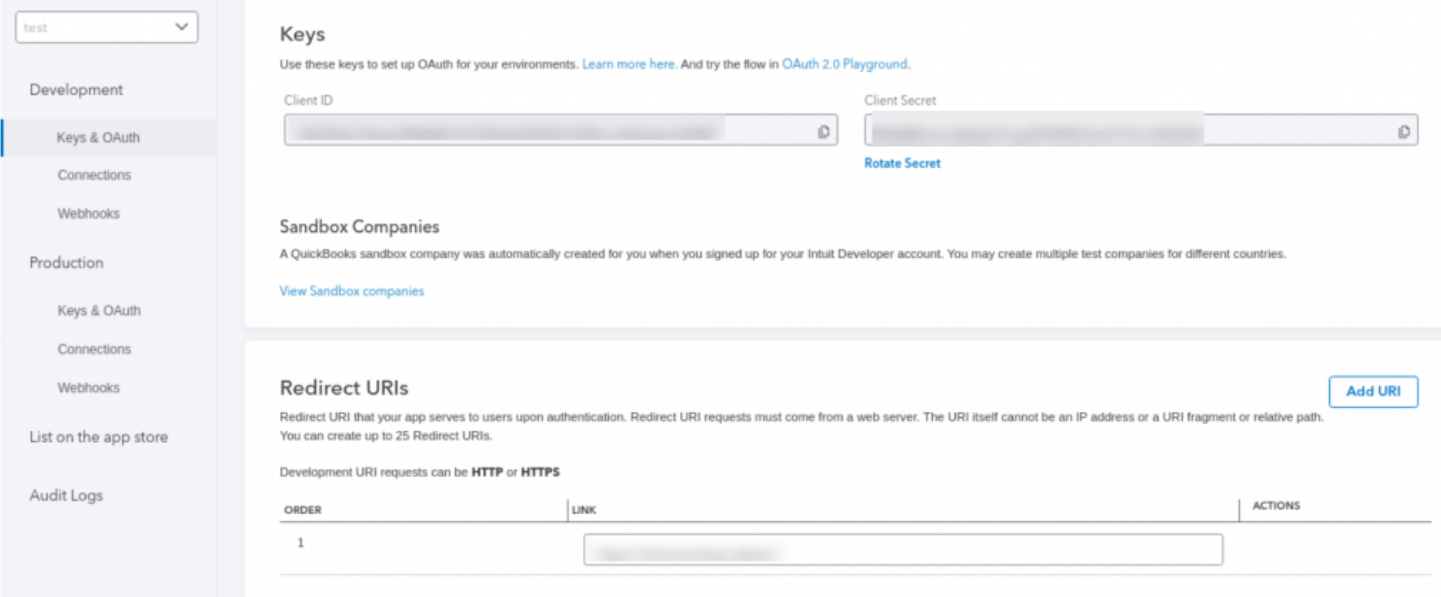 You'll see another option named Redirect URI's. Add your website's URL there and save the changes.
Now go back to the plugin, enter the credentials and click on Authorize and your connection will be successfully authorized.
Now you can move to the next step where you need to create feeds. Click on the Create Feeds button and the feeds will be created.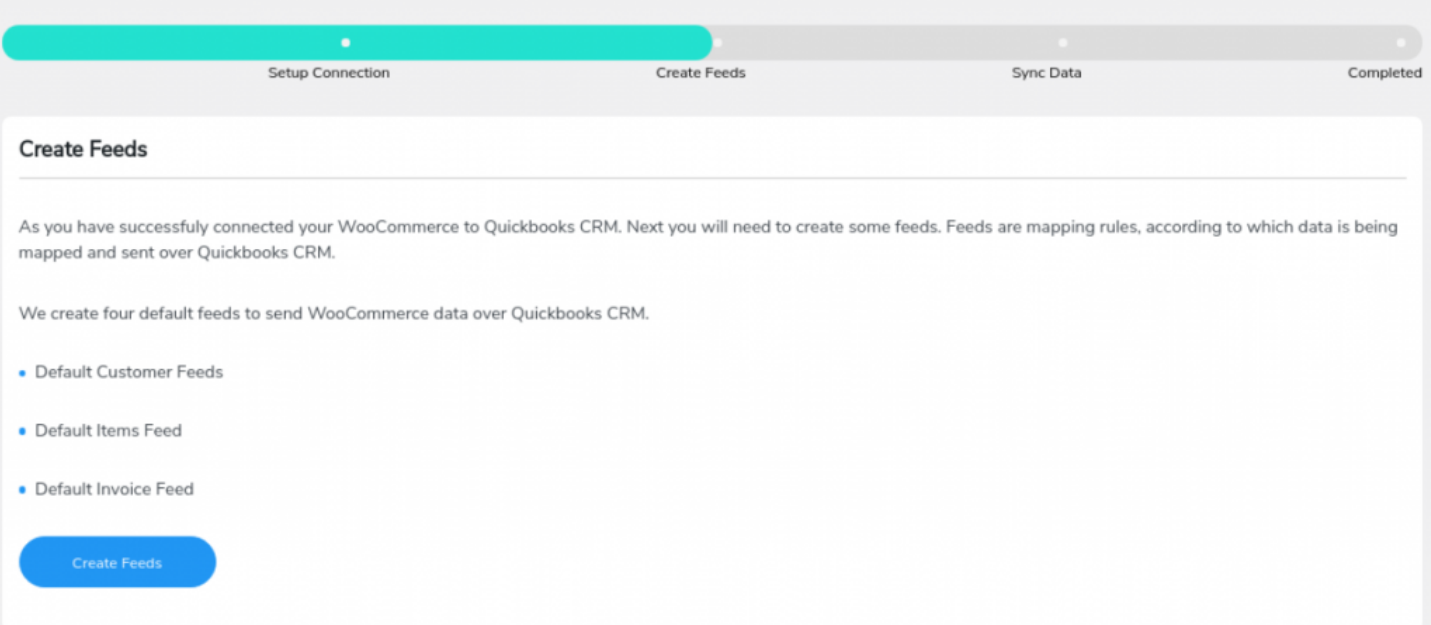 After that, you'll see the button Complete Onboarding. Click on it and you'll be all set to go.
Now you know how to integrate WooCommerce with QuickBooks, what plugin you need for it, how to set that plugin up, its price and all.
Final Thoughts
Accounting involves money. And I'm sure you don't want any sort of trouble with your money-related activities. So when you're using tools to handle accounting, you must make sure it's reliable, secure, user-friendly.
And QuickBooks has all the qualities of such a tool. So if you plan to use QuickBooks at your WooCommerce store, try our plugin. Integrate WooCommerce with QuickBooks using our integration and by following the steps I shared above. And make your bookkeeping a cakewalk.
Handle Your WooCommerce Store's Accounts With Ease
Connect your WooCommerce store with QuickBooks with our integration and manage your finances with ease.