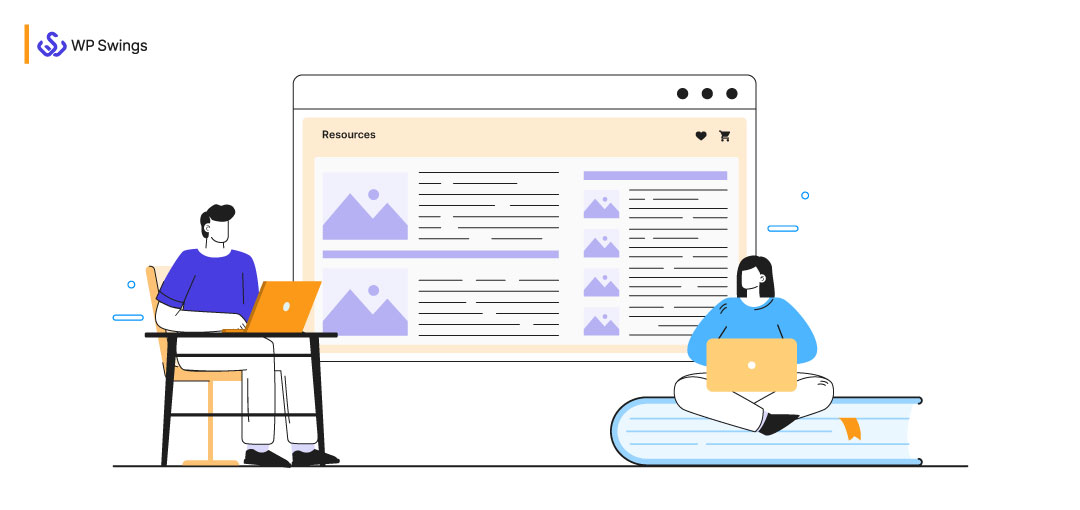 Marketing is not just about selling; it's about giving. Giving "value beyond your products" is the essence of inbound marketing. And one such way to offer value is by creating a free resource library on your WordPress website.
Having these free resources is equal to offering free services because your created content provides a solution. Moreover, it makes your website look more professional.
People are always keen to explore your resource library in hopes that they will find something useful and knowledgeable.
Setting up a resource library is not that tough but it is tricky for newcomers. But hey, I got you covered.
In this article, I will explain what a free resource library is, why it is important to have on your website, what kind of resources you need, and the complete process of creating a free resource library from the WordPress backend.
Table Of Contents
So, let's dive in.
What Is A Free Resource Library?
A free resource library is a section or page on a website that contains downloadables or links to various free resources only accessible to its subscribers. These resources can be e-books, guides, video tutorials, templates, white papers, case studies, etc.
Depending on your marketing strategies, you can choose to keep these free resources as gated or ungated content on your website.
Gated content is any type of content that requires users to fill out a form to access it. Users gain access to your content in exchange for information. The form can be a registration form, subscription form, or survey. It all depends on the information you want to extract.
Sometimes, these free resources are ungated. Many websites allow users to download PDF guides, email templates, and images without filling in any form.
The free resources must be relevant to the topics of your WordPress website. I mean, you shouldn't offer a butcher knife sharpening guide on a blog dedicated to pet care.
I hope by now you have a basic idea of what a free resource library is about. Next up, I will explain its benefits.
Benefits Of Adding A Free Resource Library
Let's be honest here – Nothing is free. You are going to offer these "free resources" to achieve inbound marketing goals. Ultimately, it is a profitable deal.
So, these are the rewards or benefits you are going to reap by adding a free resource library to your website:
Lead Generation
Growing businesses need an ever-growing email list.
Lead generation is one of the core activities of marketing that ensure the survival of any business. According to Statista, digital lead generation advertising spending in the United States is estimated to reach 3.2 billion by the end of 2023.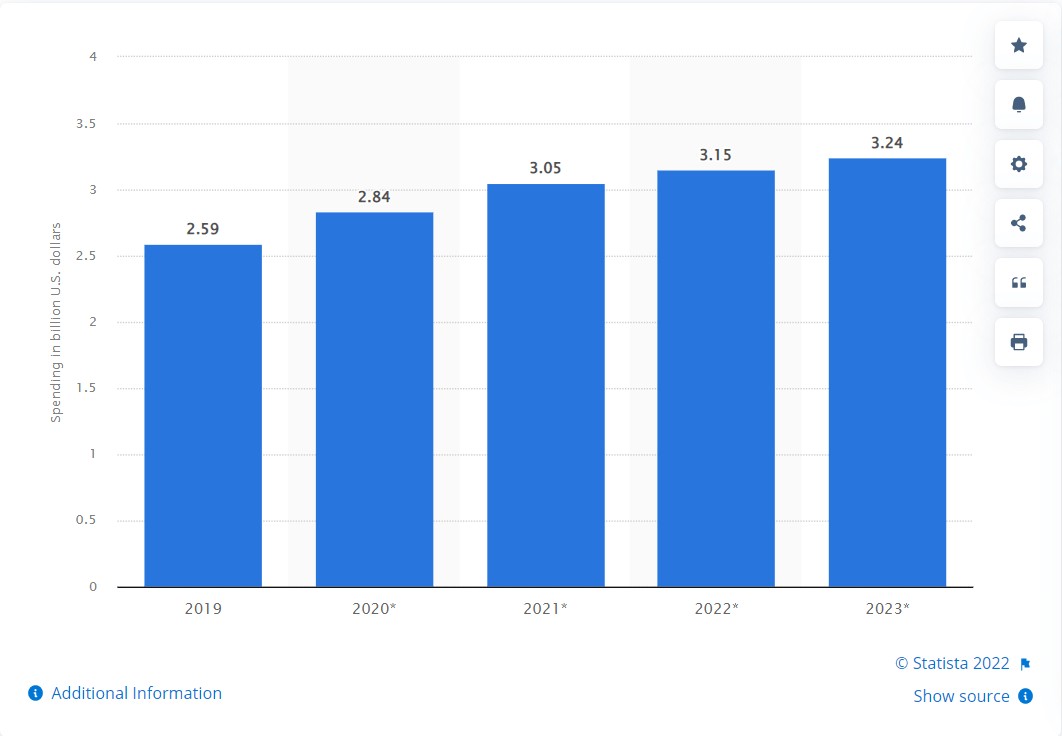 [Source: Statista]
Using a free resource library to grow your email list is an excellent marketing strategy.
Marketers use free resource libraries to boost their lead generation. All you need to do is offer content that your readers need and they will happily submit their emails to access your content.
You can add thousands of contacts to your email list if you keep updating and adding valuable content to your WordPress resource library. Consistency is the key here.
Plus, the leads you generate will further your email marketing campaigns.
Creating Brand Awareness
Brand awareness represents how familiar your target audience is with your brand and how well they recognize it. Building brand awareness is one of the top goals of digital marketers and always will be.
There are many strategies to successfully establish brand awareness such as running ads on social media, using SEO, launching your referral program, engaging with your customers, guest posting, and at last, giving freebies.
We are going to focus on the freebies part.
So how does a free resource library improve your brand image?
It's easy. You are offering quality resources for free that are going to provide solutions to your customer base. If used wisely, your free resources can even help someone make real money.
People give wings to quality content. if the free resource is helpful, it will be shared by the users.
And I am not talking merely about social shares.
If I get my hands on a good eBook, I will read it, talk about it with my buddies, and even distribute it.
A WordPress resource library is a welcoming experience for your website visitors. If you have created good quality reliable resources, visitors will promote you and your resource library.
A successful free resource library creates brand awareness and attracts more visitors to your website, and keeps adding contacts to your email list.
Check Out How You Can Leverage The WordPress PDF Generator Plugin In Creating Brand Awareness!
Improving User Experience
User experience is defined as a person's sentiments after using a system, product, or service. You can grasp its importance by the fact that 88% of users are less likely to return to a website after a bad user experience.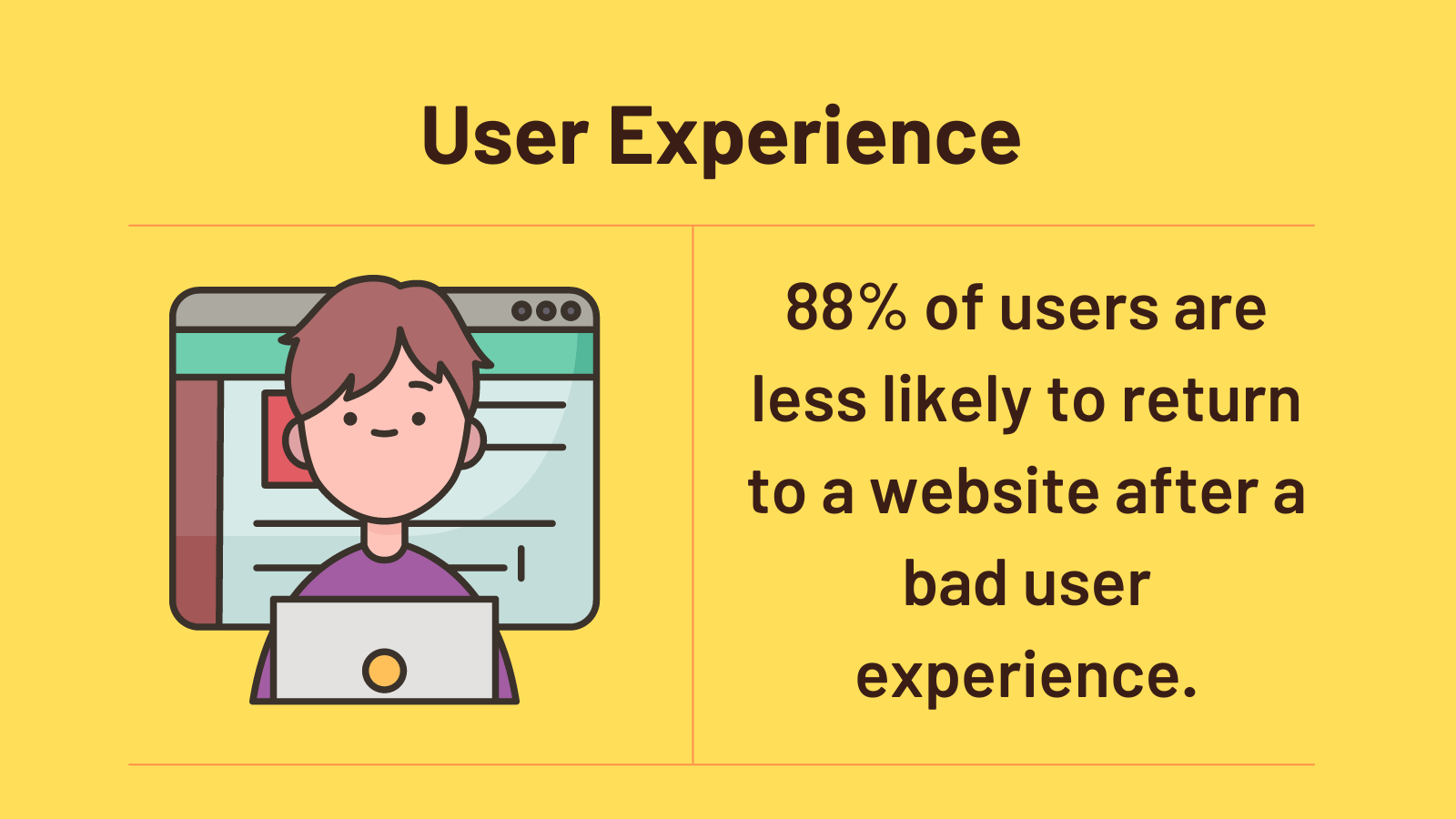 Time plays a big part in determining the experience of your website visitors. Everybody wants quality content, templates, images, and other resources but people don't want to spend time searching for them. Why? Because it is a time-consuming task.
So, save your visitors time by giving multiple free resources in one place. It will always create a positive experience. I mean, we all love receiving free stuff, especially when we don't have to work hard for it.
Bottom Line: Giving freebies improves user experience.
Maintains The Content Variety
Without a free resources library section, you have to create separate sections to offer different resources. Not to mention, you have to set up opt-ins for each of those sections.
That is a time-consuming task.
But with a free resource library section, you can create and assemble a wide variety of resources on a single page and use them as a lead magnet. It helps you save time and money.
Another benefit of adding content variety is the diversification of your audience. Different types of content attract different types of people. Your WordPress resource library will become the go-to page for most of your audience.
Keeps You Accountable
Launching or adding a free resource library section is not a one-time job. You have to keep on updating the existing resources and also add new ones regularly.
Being regular keeps you relevant.
After establishing a free resource library, accountability comes naturally to you. You have a responsibility towards your visitors because they expect you to provide more freebies.
You have to keep adding resources on time so that users keep coming back for more. Plus, you also have to promote the new resources on your WordPress website.
As I said, maintaining a WordPress resource library takes work. It all comes down to your conviction for growing your website.
And that's it. These were the main benefits of adding a free WordPress resource library website.
Next up, we will discuss what kind of resources you should be adding.
How To Add A Free Resource Library To Your WordPress Website?
The process of adding a free resource library is simple but tough. It requires resource planning and creation and a little bit of WordPress backend maneuvering. And that is all we are going to learn in this section.
1. Create Resources In Bulk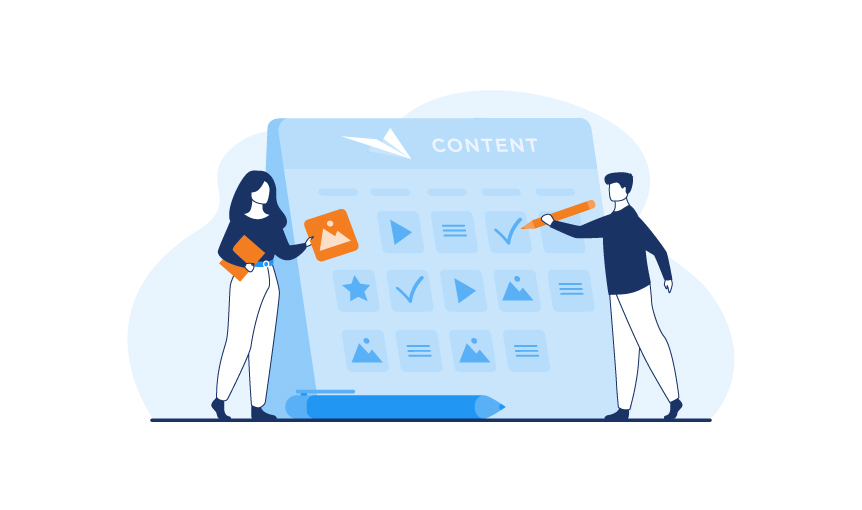 Before creating your resource library, decide what and how many resources you are going to offer. Think of all the relevant topics and decide what types of content are popular among your audience.
To begin with, create at least six resources. It will buy you enough time to create more free resources, and more visitors will be drawn to your website.
For the launch, you can choose to offer only eBooks in your WordPress resource library. But, in time, add variety to your content. Start small and make it big.
Now, I will discuss the more technical stuff. Stay sharp.
2. Designing The Free Resources Library
Designing your free resource library is not as complicated as it seems. You can design It manually using the existing features of WordPress or you can use plugins like Essential Grid to automate your design work.
Essential Grid is the easier option as it does most of the heavy lifting for you. You can use one of its preloaded templates or design your own from scratch.
Essential Grid offers an adaptive and responsive design. It adjusts the size of rows of the resource library as per the width of the browser. It optimizes your free resource library for smartphone users, thus improving your reach.
However, the use of this plugin is not limited to creating libraries. You can showcase video playlists, image galleries, blogs, portfolios, etc.
It generates a shortcode of the page layout you create. You can paste that shortcode on any page of your WordPress website to showcase your free resource library.
On top of all this, you also have the option to customize every element of the resource library to match the theme and branding of your website.
So, Let's see how it works.
Watch this comprehensive video by Melyssa Griffin, where she explains how to add a free resource library section.
3. Creating A Password Protected WordPress Page
You have created the resources and page layout. It's time to start building your digital library.
One of the primary purposes of a free resource library section is to generate leads. To achieve that, you need to limit access to your free resources.
Then promote your library and get your visitors to fill out opt-in forms to gain access to it. This is the basic strategy.
So, you have to create a password-protected page and implement your free resources there.
Follow these steps to create a password protect WordPress page:
1. Visit your WordPress Dashboard. Go to Pages > Add New.
2. Copy the shortcode generated by Essential Grid and paste it into the new page.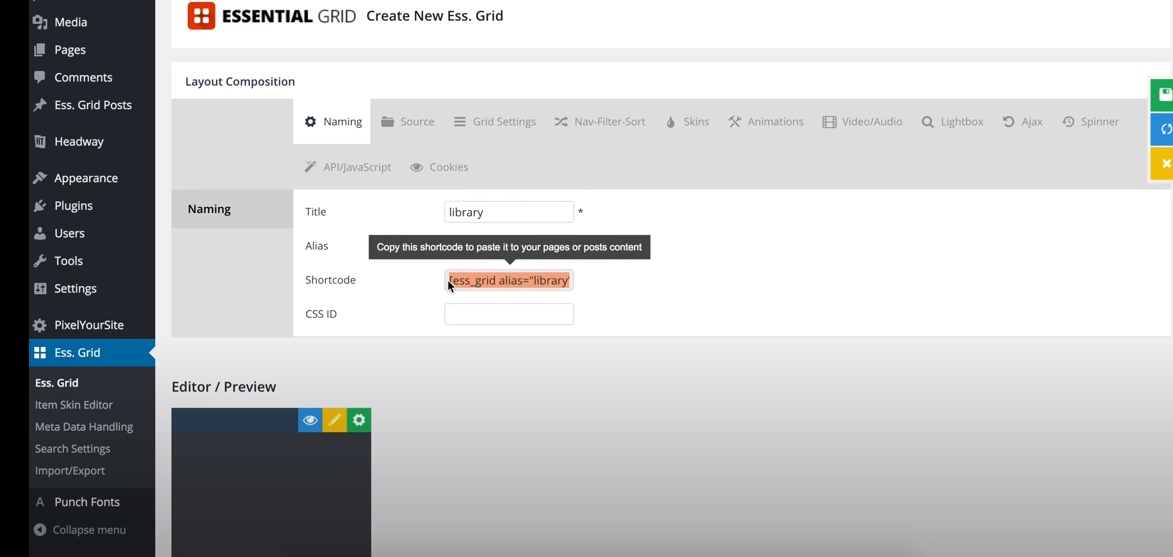 3. On the right side of the page, there is a box titled Publish. In that box, there is an option to set the page visibility.
4. Click on the edit option, and select Password-Protected.
5. Enter your password in the password field and click OK.
6. You can click on the preview button and test your password-protected page.
Once you are satisfied, you hit the Publish button to make the page live. Now, it's time to set up the opt-in form.
We Provide Best In Class WordPress Services
4. Implementing Opt-In Forms On WordPress Resource Library
Now it's time to share your great work with others as you have planned. But there is a problem here, not everyone is going to be interested in the free resources. You have to identify the interested visitors.
That's where the opt-in forms come in.
You can embed opt-in forms in your blog posts and also implement popup forms on a few selected pages. Send the password and the link to your free resource library page in the "Thank you" email to those who subscribe.
If you're already using some email automation and have a long list of website subscribers, send them the link and password of the free resource library.
I prefer to use ConvertKit. It is one of the best email service providers out there. You can use it to create stunning opt-in forms and landing pages.
Follow these steps to install the ConvertKit Plugin:
Open your WordPress Dashboard. Go to Plugins > Add New from the Admin menu.
In the search bar type "ConvertKit" and hit enter.
Click on the Install Now button, then click "Activate"
Afterward, you also have to create an account on convertkit.com and connect it with the ConvertKit WordPress plugin.
Go to the ConvertKit > Account Settings > Advanced and copy the API Key & API Secret Key.
Then, from the WordPress Admin menu, go to Settings > ConvertKit enter the copied API keys, and save your settings.
This will allow you to sync the ConvertKit forms and landing pages to WordPress.
How To Create Forms On ConvertKit
First, log in to your ConvertKit Account and go to Grow > Landing Page & Forms from the menu bar. Then, click on Create New to create your form.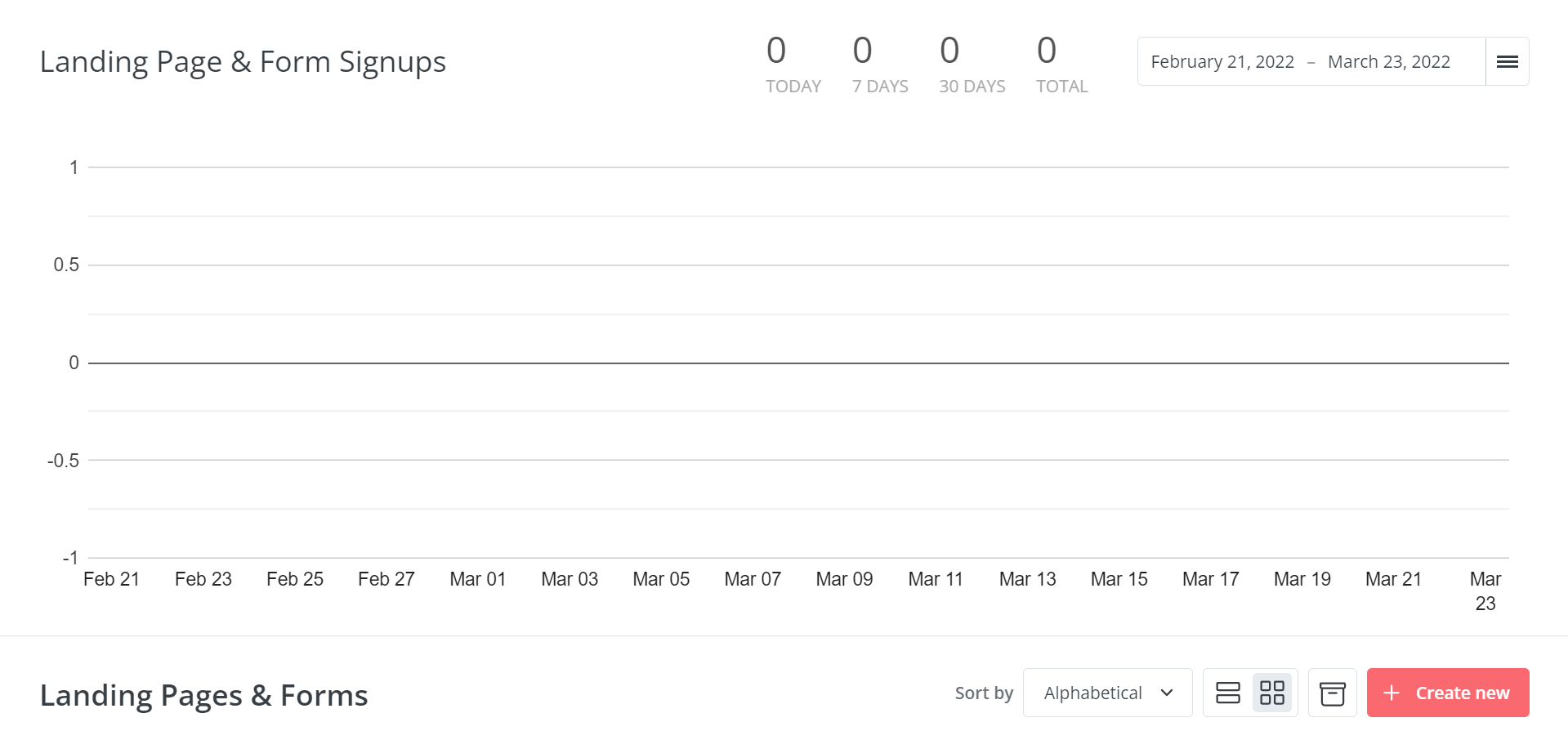 On the next page, select Forms. Then, you can choose the display format of the forms.

Let's choose the Inline format. Click on the Inline format button to select the form template.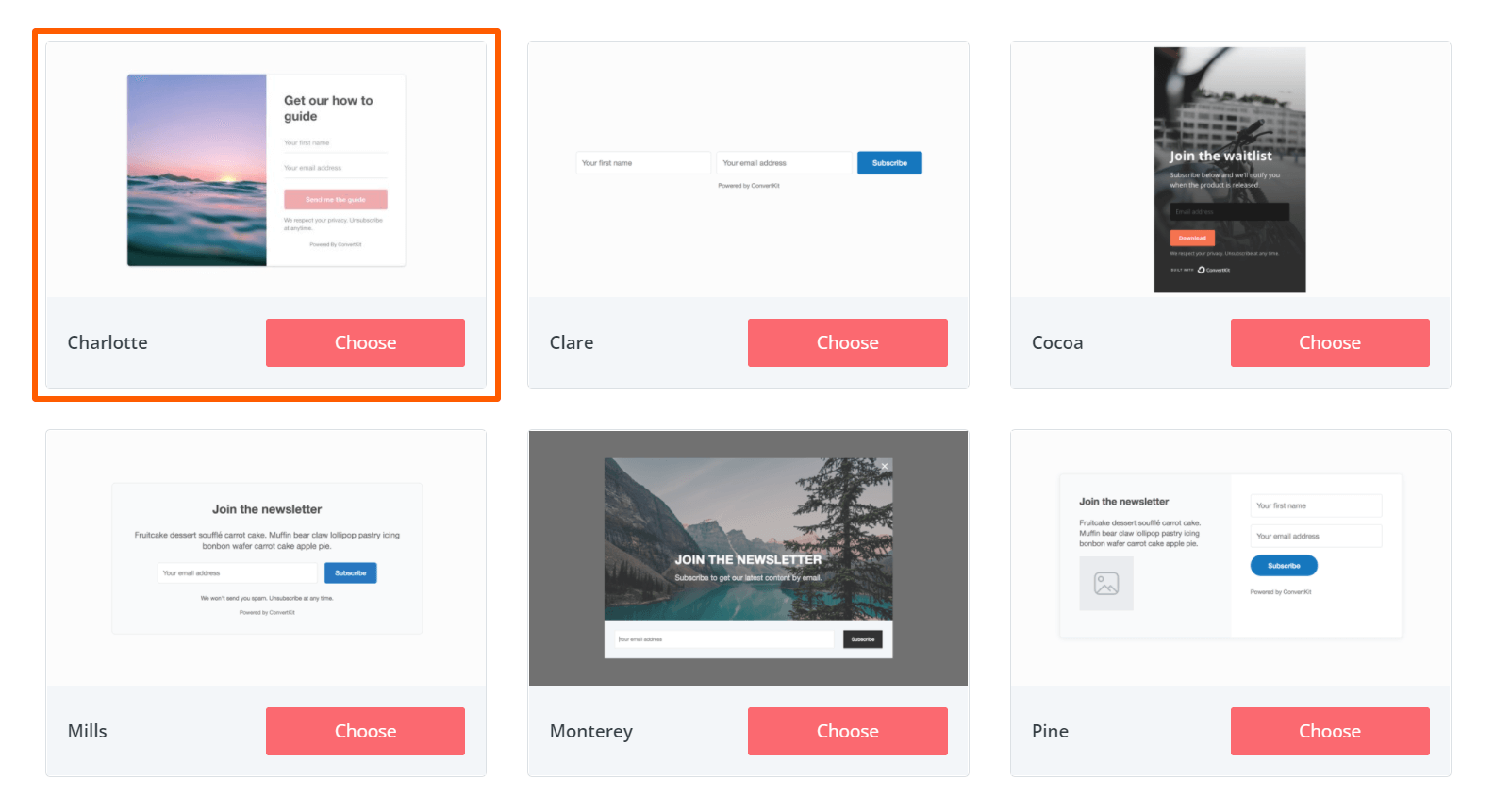 For this instance, I've selected the Charlotte template. Click on the Choose to customize the form.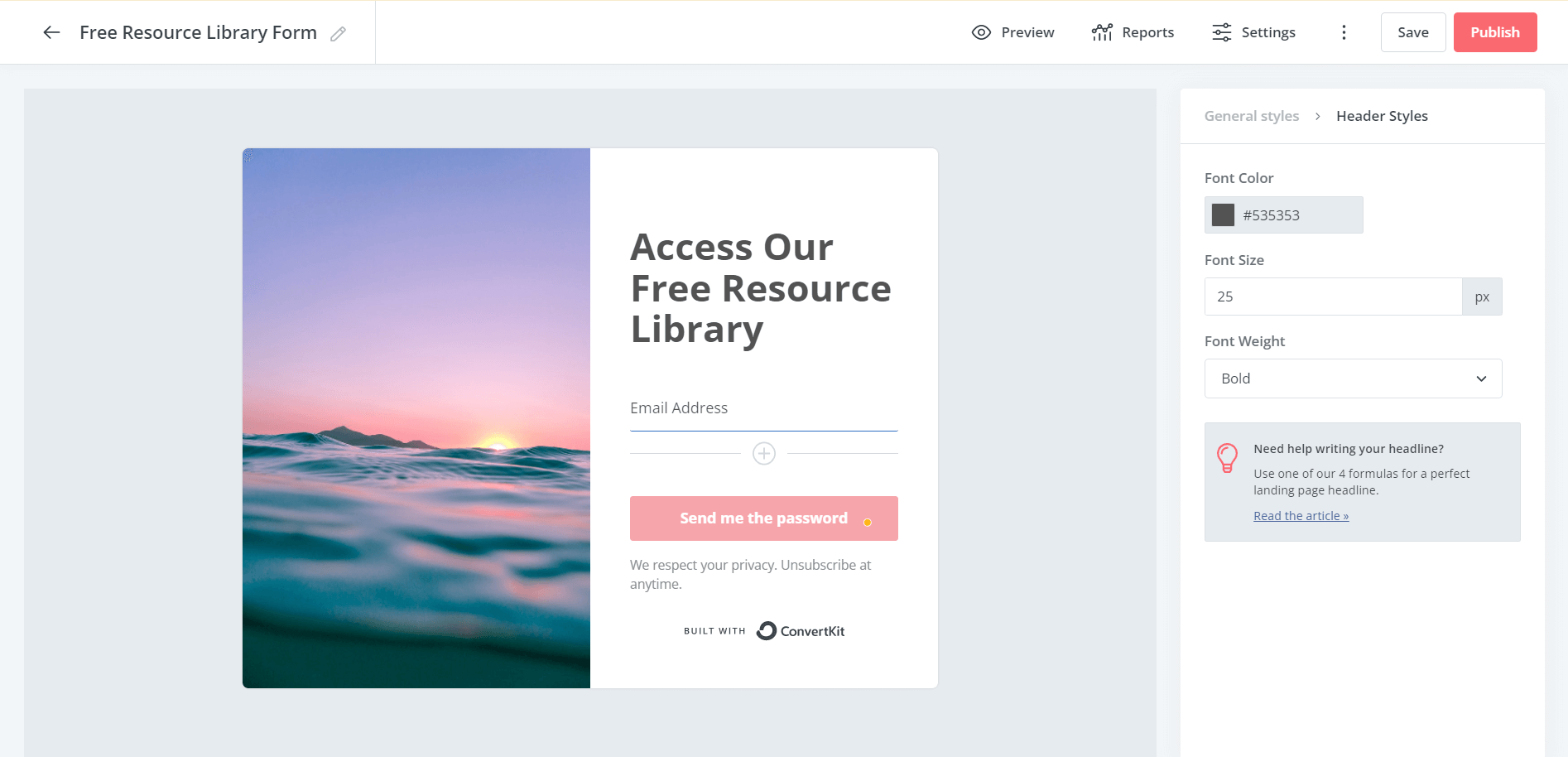 You can customize the Label Color, Font Size, Font Weight, Label Text, Form Image, and more.
Also, you can change the background image and color and even add custom CSS.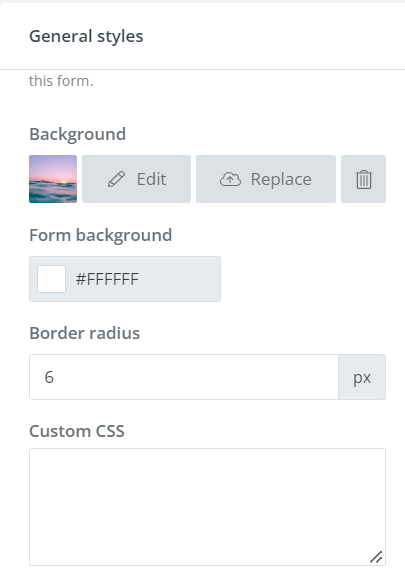 After styling your form, click on Save. This form will automatically be synced with your WordPress website. You can set this form as default for all pages.

After doing so, you will get an option to add this form on every new page you create.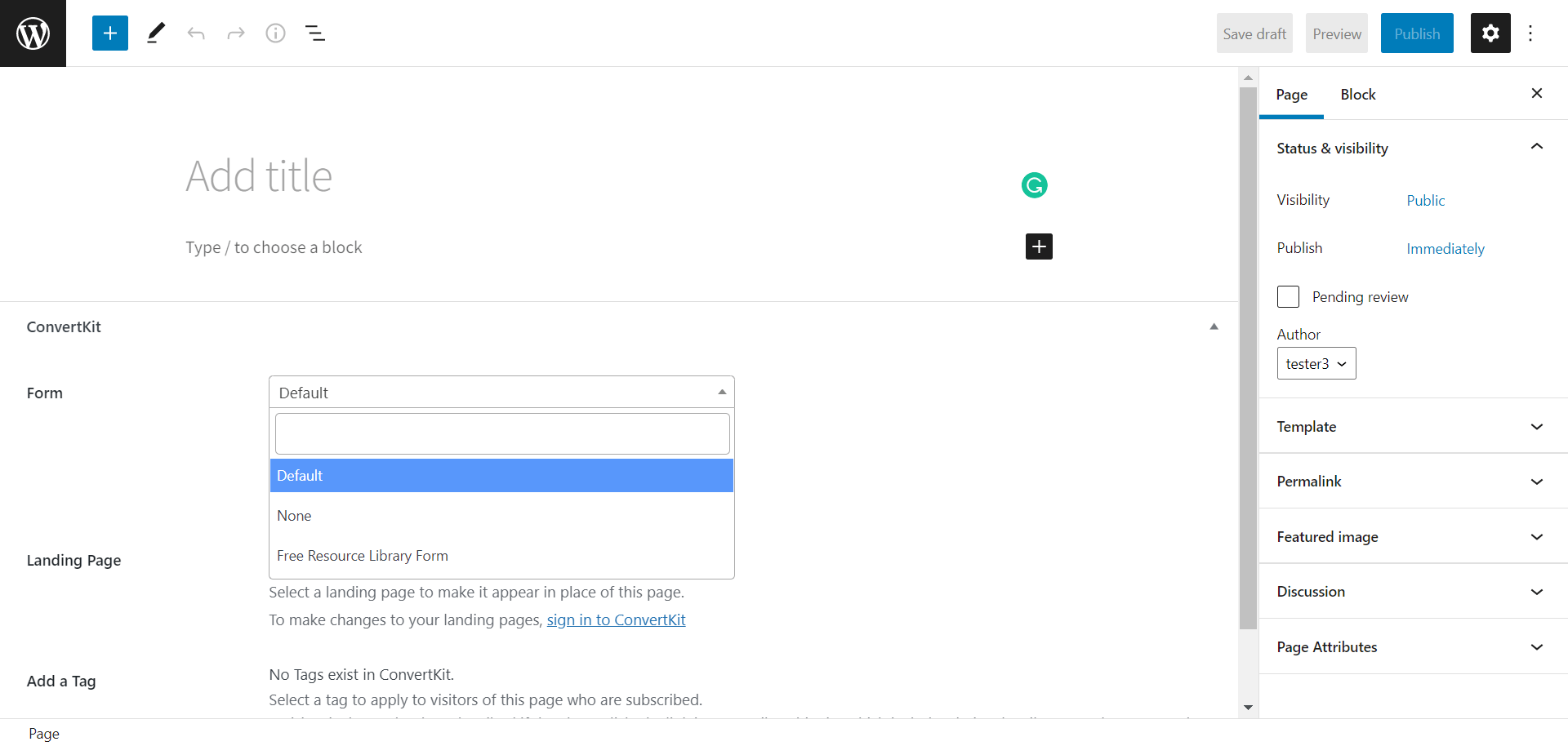 Alternatively, you can click on Publish after creating your ConvertKit Form. It will display options to embed your form.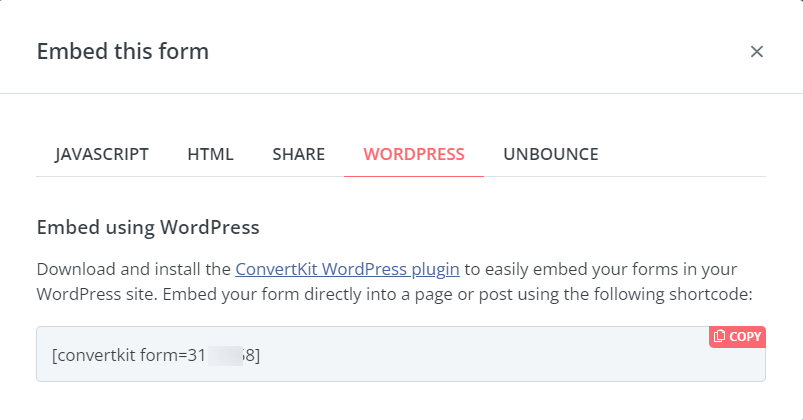 Open the WordPress tab and copy the Embed Code. Use this code to implement the form on any page of your website.
For example, you can implement this form directly on the free resource library page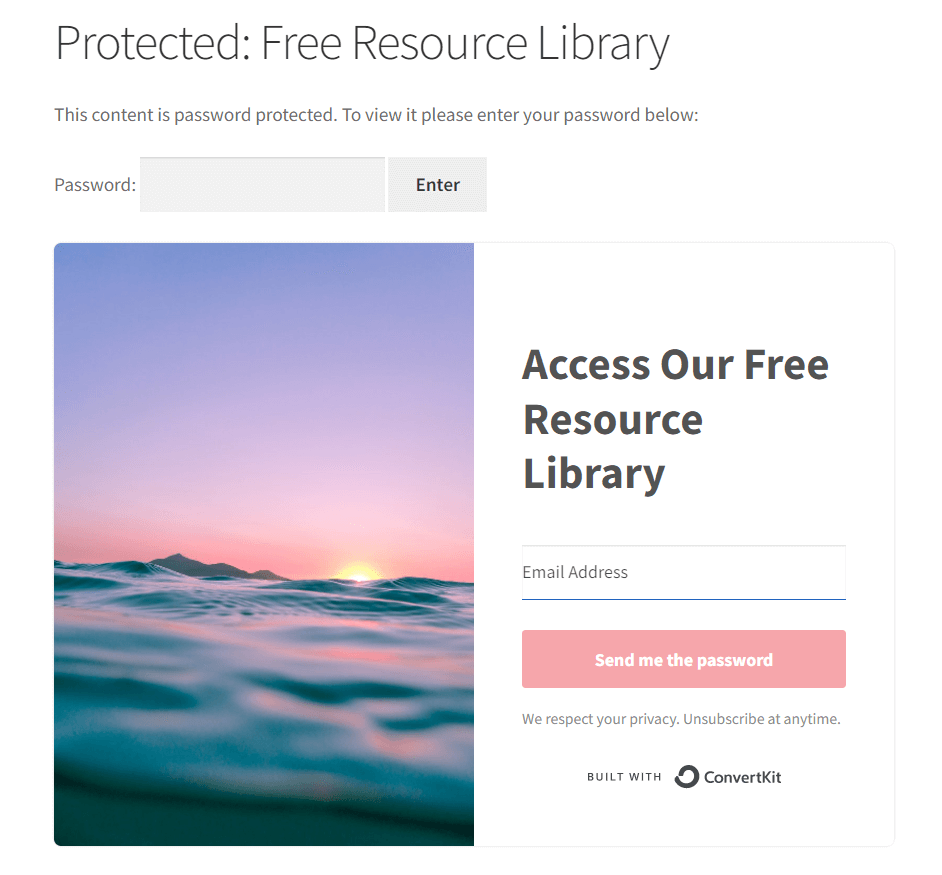 You will receive the emails in the Subscribers section of your ConvertKit. There, you can send the password of your free resource library in bulk.
Moreover, you can automate the process of sending emails by creating Sequences.
Watch this video to learn how to set up ConvertKit on your WordPress website. You will also learn email marketing automation and the use of filters, tags, and segmentation.
If you are running a WordPress website along with your WooCommerce store, then setting up ConvertKit email automation can get a bit tricky.
Don't worry, I have got a solution for you.
ConvertKit for WooCommerce
The ConvertKit for WooCommerce syncs the order information of your customers from your WooCommerce store to ConvertKit. It creates custom fields in ConvertKit that provide valuable information about your store customers and their placed orders.
It initiates automation and sequences in ConvertKit based on the sync of customer information. Using this integration, you can grow your email list and nurture your customers at the same time.
Next up, I will describe how to promote your resource library.
Promoting Your Free Resource Library
In the marketing world, promotion is equally important as creation.
Simply creating a free resource library won't help in growing your email list. For the initial stage, you have to promote it extensively.
These are effective ways to promote your freebies.
Email Your Subscribers
The first and easiest way to promote your free resource library is to email your existing subscribers. Your loyal subscribers are your brand advocates.
They will promote your resources by sharing them with their friends and family if they find your free resources helpful. Their positive word of mouth will attract more visitors to your website and eventually grow your email list.
Promote Your Resource Library On Social Media Platforms
This is the perfect opportunity to utilize your social media presence. Promote your free resource library by promoting it on popular social media platforms such as Twitter, Facebook, Instagram, LinkedIn, etc.
Take a look at these two examples of promotion on Twitter.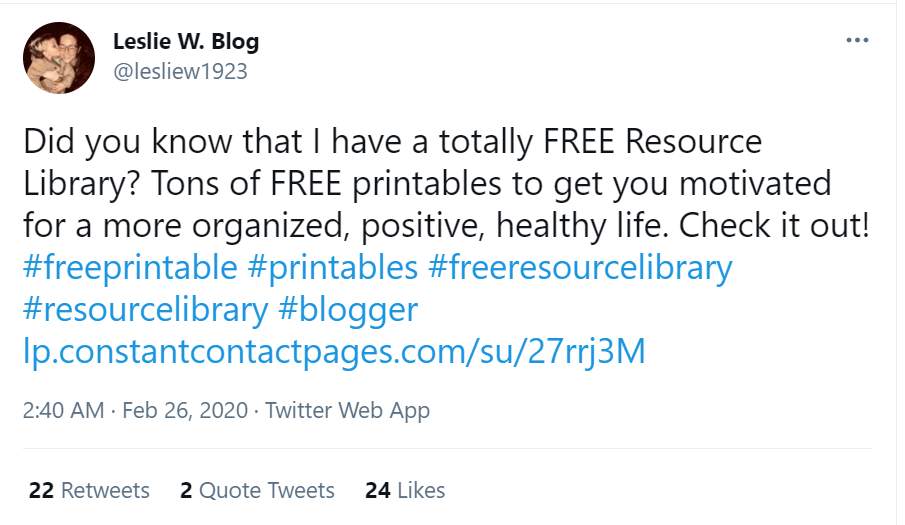 You also have to use relevant hashtags in your post and add the link to your free resource library.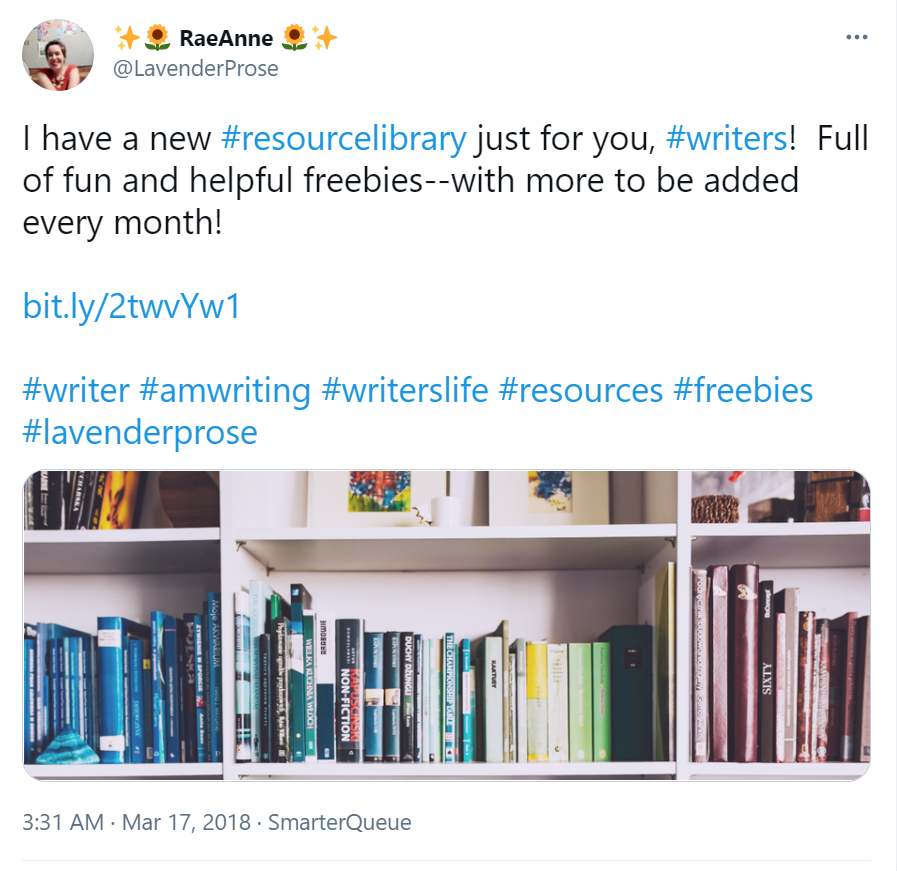 You can also use custom-made banners for promotion. An engaging piece of content has the power to extend your social media reach.
Promote Using Forms
As I have explained above, you can create opt-in forms and embed them in your blog posts. Write articles on topics that are relevant to your free resources and use forms to capture leads.
Popup forms will work wonderfully to catch your readers' attention. You can also create dedicated landing pages and run them as ads. It will also generate quality leads for your business.
Promote With Your YouTube Channel
YouTube can also be used as an excellent platform to promote your free resources. Organize giveaways on your website's YouTube channel and offer access to your WordPress resource library as a reward for subscribing or commenting.
Pin the opt-in form link in the comment section and share it in the video description too.
And that's it. Follow these mentioned ways to effectively promote your free resources.
Free Resource Library Examples
To be the best, we have to see the best. So, let's look at some free resource library examples.
You will notice in these examples that the UI and UX of your resource page are equally important as the content you are offering.
If you have a large number of free resources, you need to implement a filter on your resource page. It would help your visitors find the type of resources they need.
Take a look at the free resource library of thesheapproach.com. It has a significant content variety and the design of the resource page is neat and minimalistic.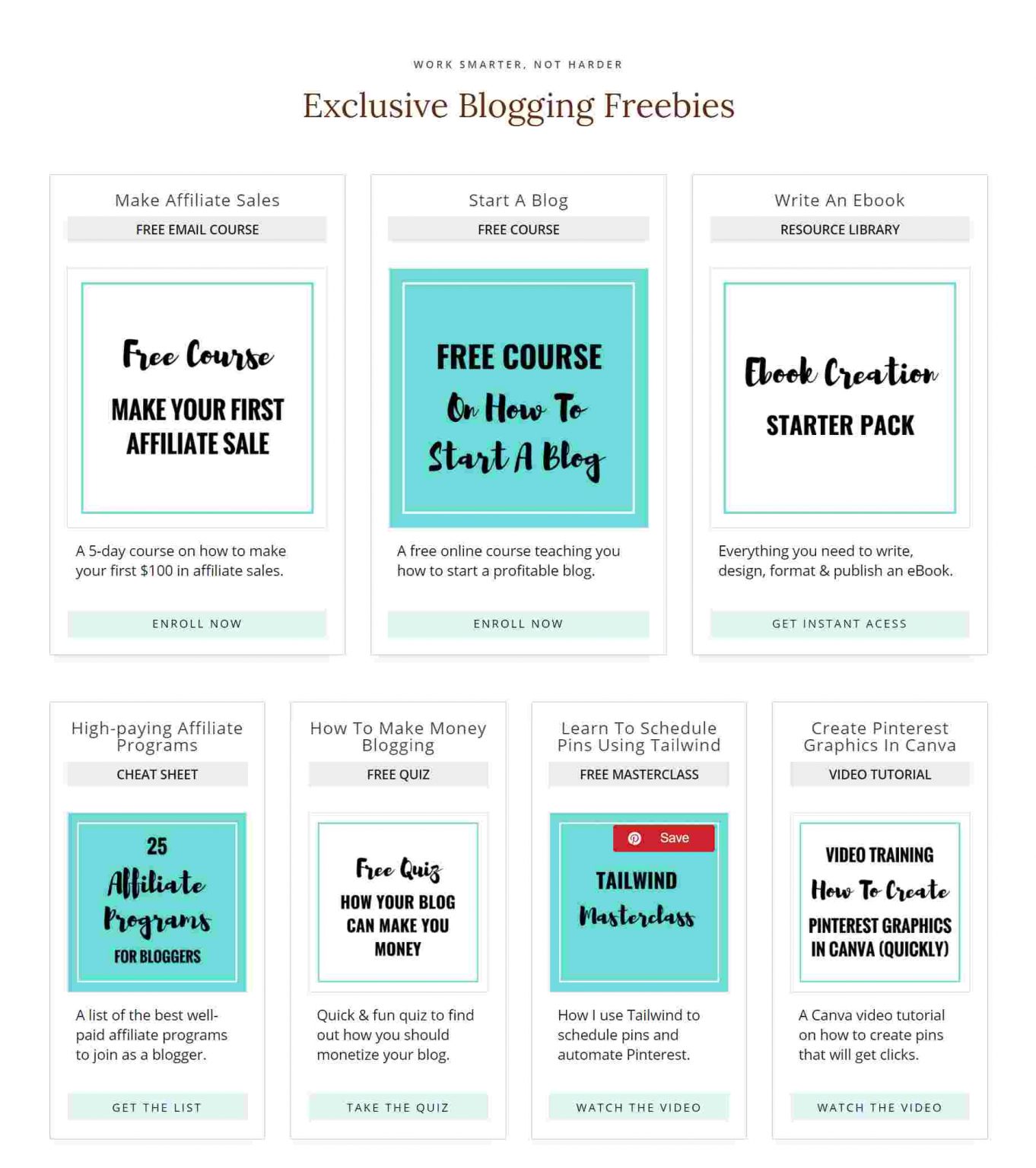 Next up, we have servicenow.com. Its free resource page has an efficient resource filter. Users would face no difficulty finding their desired resources. The ServiceNow's resource library has a grid layout but the overall look is basic.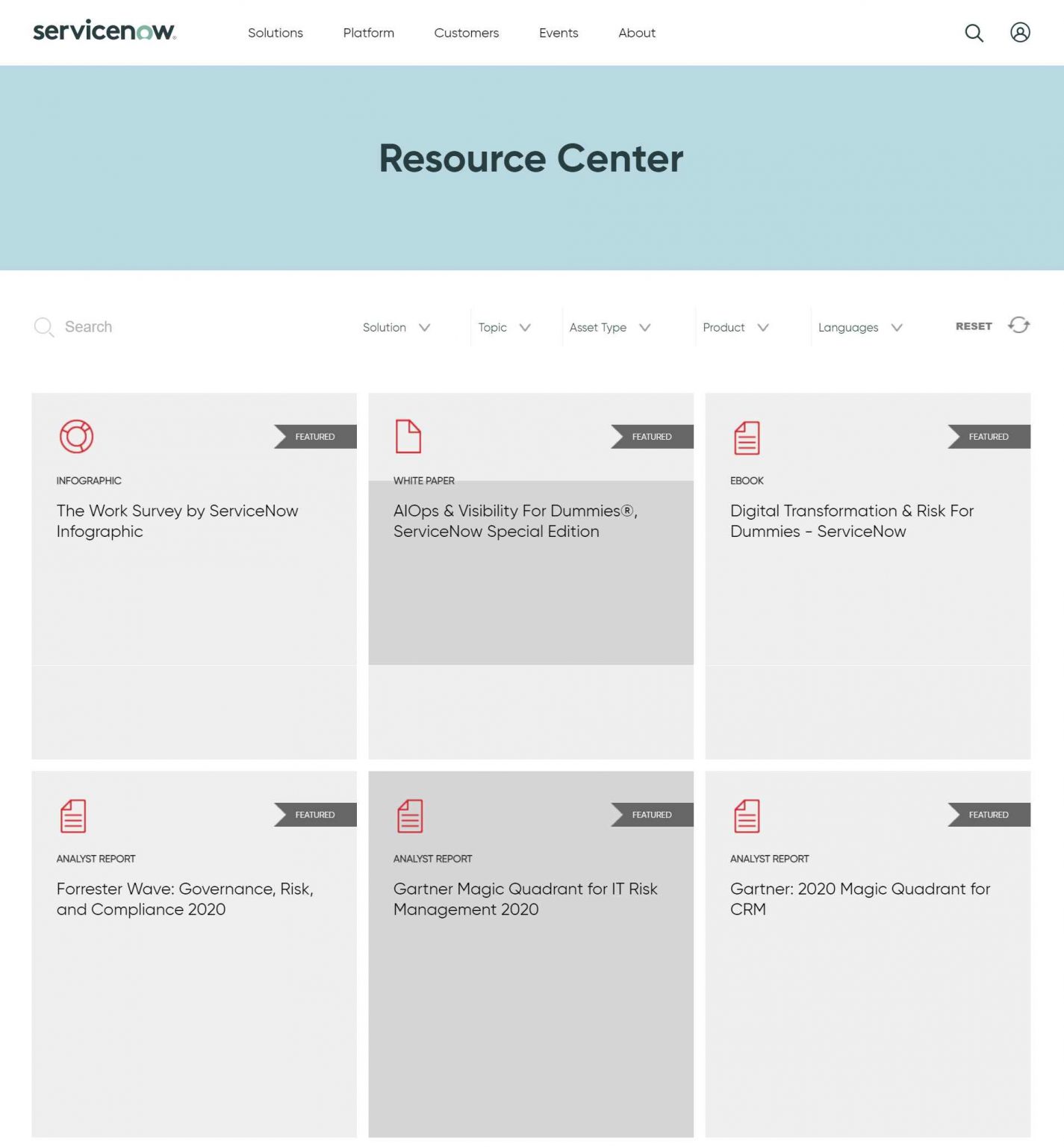 Now, have you noticed the type of content offered in these two resource library examples?
The resources are diverse. They are offering white papers, analyst reports, infographics, eBooks, video tutorials, etc. If you maintain such a rich content variety, it will attract users to your free resource library.
Another important fact is that the UI of the resource page doesn't need to be over the top. Even a simplistic resource page design is sufficient.  So, follow these resource library examples while creating your own.
On A Final Note
Your WordPress website is incomplete without a free resource library section. It is one of the most successful lead magnets.
In this article, I've explained how to create, organize, and promote a free resource library on your website.
I have also emphasized the long-term benefits of adding a resource library. It will boost visitor engagement, retention time, user experience, and lead generation.
And hey, check out our blogs if you want to learn more about the best eCommerce practices.