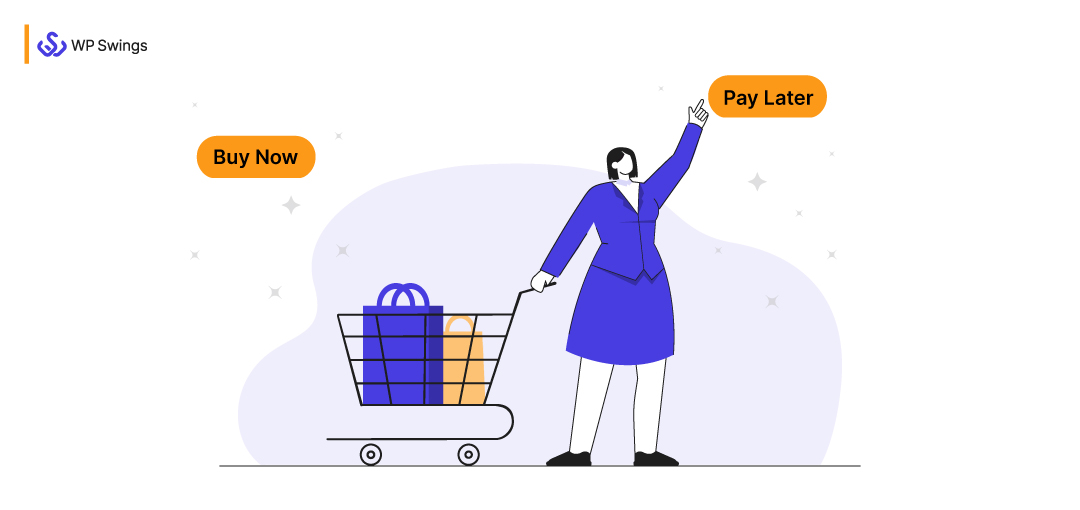 Many eCommerce businesses opt for flexible payment solutions by understanding customer needs and demands. In this present time, in the digital world of Apple Pay, Google Pay, and other UPI solutions, a rigid strategy for payment solutions costs businesses an immense deal of customers, sales, and lost revenue.
48% of customers pick online stores that provide multiple payment methods. Besides, according to research, the extra cost is the primary reason behind the abandoned carts. Therefore, a flexible payment solution can decrease cart abandonment and enhance your store's sales.
Plus, there is one such flexible and customer-friendly payment solution- Buy Now, Pay Later (BNPL).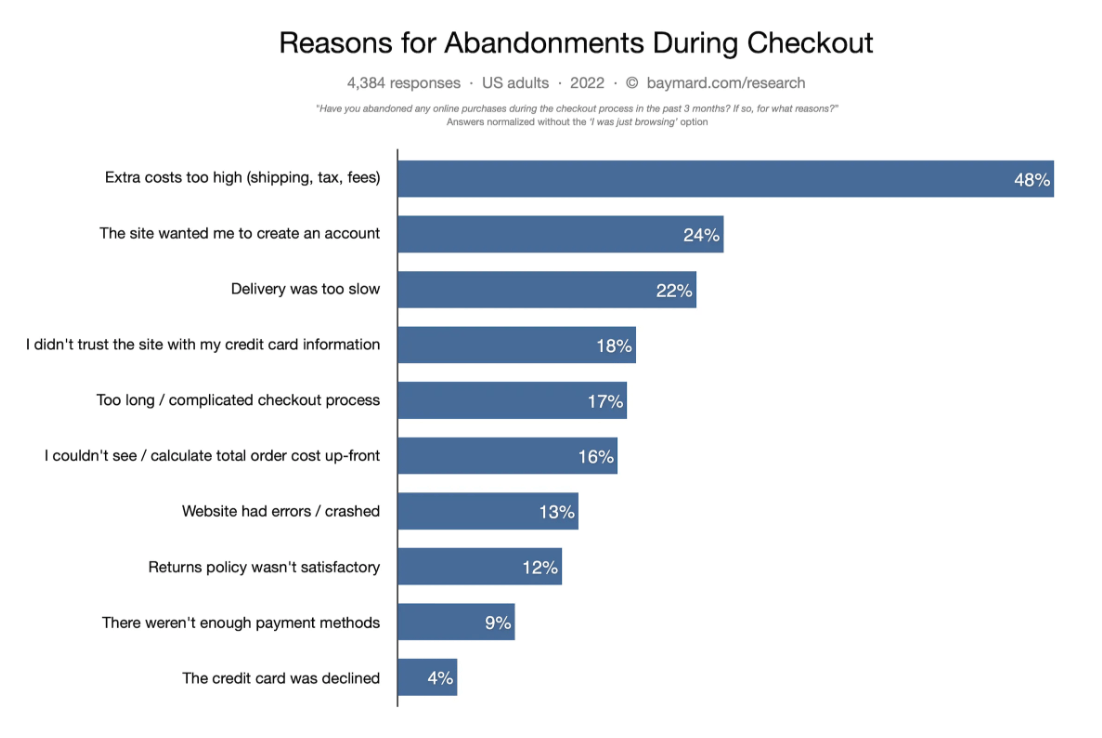 Image Source: Baymard
Buy Now, Pay Later is a great payment choice to have in your store. It can effectively integrate with WooCommerce. It is prevailing, giving your customers a way to pay less upfront for your products when they have a tight budget and giving you, the seller, increased sales.
This article will guide you through all you need to know about the buy now, pay later payment method, and how to enable buy now, pay later in WooCommerce.
What Is Buy Now Pay Later and Why Is It Essential for Your Business?
The Buy Now Pay Later (BNPL) option, which is similar to credit cards but has no restrictions, is a great one to have in your online business. Online buyers have the option to divide their purchases into monthly payments. Online retailers can promote their purchase now, pay later financing, or contact third providers like Klarna, Affirm, or PayPal Credit.
While now, buy now pay later in WooCommerce is becoming popular. As per the payments processing giant FIS Worldpay, it is the fastest-growing eCommerce payment method globally and could achieve $166 billion by 2023.
Here's what you require to learn about BNPL.
How Does It Work?
The buy now pay later method works when the customers enter into an agreement that needs them to make payments on both the principal and interest of a loan. It can be complex when you do it directly, or you can choose a third party which would be easier.
For instance, you incorporate with a third party like Affirm. When the customer selects the BNPL option, Affirm delivers the product's complete cost and coordinates with the buyer to recover their payment. For this service, BNPL lenders like Affirm generally levy a fee of between 3 to 5% of the sales.
The BNPL providers typically conduct soft checks on customers so that they will give a loan to the individual who will pay it back. They carry on the loan and scams while you will have some time to concentrate on your business.
What Are the Benefits of BNPL?
Here are some benefits that are outlined for proposing BNPL payment on your WooCommerce store:
Improves Sales and Conversion Rate
With the buy now pay later in WooCommerce, the customers desire to purchase more as they can pay in installments rather than pay the whole amount upfront.
The final reason for cart abandonment should be the product price, as BNPL offers customers a reasonable payment choice that makes them instantly finish the purchase with no second opinions, resulting in improved average order value and conversion.
Customers Appreciate Payment Alternatives
The customers feel empowered when they have multiple payment options to make a purchase, and they will communicate your effort to make purchases as effortless as possible for your customers.
Therefore, proposing a BNPL option encourages repetition of customers, which results in positive verbal evidence, and lessens checkout conflict for your customers.
Customers Pay More Money
Buy now pay later in WooCommerce is a great option for any business and its customers because customers get what they like without paying fully, and you can levy extra for products with monthly payment choices.
For example, customers will pause before spending $800 for an online course and will spend easily for the same online course with ten payment installations of $89 per month.
Consequently, with BNPL, customers spend extra money by spending the huge cost for an elongated time and avoiding the higher one-time payment.
Reduces Payment Fraud Threats
If you choose a reliable BNPL payment provider, it will reduce the chance of payment fraud as the BNPL company manages the installment payments for your online store.
Hence, the BNPL provider pays you money and looks out for problems and common payment concerns that involve customers failing to finish the remaining payments, expired credit cards, and chargebacks.
Provides Marketing Exposure to Your Business
The BNPL companies keep directories individually of their vendors. Accordingly, partnering with a BNPL provider will let your store emerge in their shopping directory which will accelerate your marketing speed and make it effortless to prevail new customers.
Why Offer Buy Now Pay Later Payment?
The buy now pay later in WooCommerce helps businesses to improve conversion rates and average order value on their online store since it makes the purchase easier for your customers.
With this payment method, the customer has the option to spend zero at the time of their online purchase or spend a small amount upfront and then pay the leftover amount over time.
There are various sorts of buy now pay later models available that you can use. For example, the customers can split the entire amount into 3 or 4 installments, or they can pay the full amount after a particular number of days.
The impressive part regarding the buy now pay later method is that your business acquires the complete payment up front and is saved from scams. Furthermore, the customer earns the flexibility to buy their desired things and pay when it is suited for them.
Despite that, let us see how you can propose a buy now pay later payment method in WooCommerce.
WooCommerce Payments is a fully integrated solution…
To Know More About the WooCommerce Payments
How to Enable Buy Now, Pay Later Payment in Affirm WooCommerce
Let us see how to integrate your business with the WooCommerce platform. Just scroll to the bottom, follow the simple actions and gear up to have Affirm as it is a free-to-use payment plan for your customers.
Step 1: Add WooCommerce Plugin
Firstly, go to your WooCommerce extension store and download the Affirm payment gateway plugin. Now, follow these steps:
Go to your WordPress Dashboard, then to Plugins > Add New.
Click on the Upload Plugin button and go to Choose File to pick the file you downloaded.
Click Install Now and then Activate.
Step 2: Find API Keys in Affirm Merchant Portal
Now that you have installed the Affirm Plugin into WooCommerce, go with these steps:
Just Log in to the Affirm Merchant Portal and navigate to the API Keys section.
Click on the API section.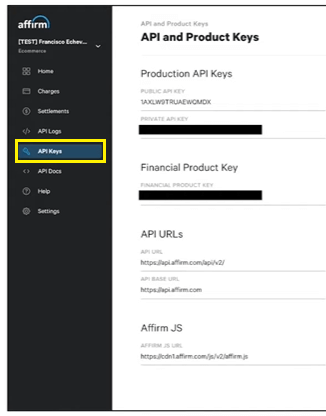 Step 3: Configure the Affirm Plugin
Go to WooCommerce > Settings > Payments and then choose Affirm.
Choose Enable or Disable option. In this case, select Enable.
Check the Affirm Sandbox box to enable it. It will let you try the payment gateway without managing any realistic transactions.
Now enter the Public API Key and Private API Key that you have brought up from Step 2.
Pick a Transaction Mode.

Step 4: Configure the Affirm Payment Gateway
Now that you have configured the Affirm Plugin, follow these steps to configure how your customers notice the Affirm interface at the time of checkout:
Choose Checkout Mode.
Modal activates a pop-up during checkout.
Redirect carries the customer offsite to checkout.
Choose an Affirm Color: blue, white, or black.
Select Show Learn More to show a link in Affirm monthly payment messaging.
See the Promo Messaging boxes if you like to advertise Affirm as a payment plan method on your Category, Product, and Cart pages.
Set the Order Minimum or Order Maximum (optional).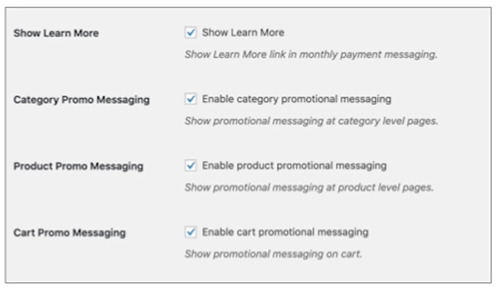 Select Enable Debugging messages if troubleshooting.
Leave the Enable Enhanced Analytics unchecked.
Click on Save Changes.
Finally, this is how Affirm looks like when it is available as a payment method at checkout!
Therefore, Buy Now Pay Later in WooCommerce is the ideal solution for your store. So, let us glance at some other payment solutions that can help your business with customer satisfaction, increased conversion rates, and improved revenue.
Wallet System for WooCommerce Pro

The Wallet System for WooCommerce Pro is a digital wallet plugin that can help you in enabling the feature of partial payment on your site. If in case the order value is greater than the available Wallet balance, then the customer can utilize the Wallet balance to pay the partial payment.
The manual wallet payment lets the customer choose the wallet amount, and the total wallet payment permits the total Wallet balance available for payment.
For instance, if the available amount in the wallet is $20 and the product price is $50, then the customer can utilize the partial payment feature.
Partial COD for WooCommerce

The Partial COD for WooCommerce plugin helps you in forming genuine order confirmations by letting you charge users with a partial amount of cash on delivery orders. It assures real COD order placements and adds just authentic customers to the WooCommerce store. It supports payment gateways like Paytm, RazorPay, PayPal, and PayU.
Cash on delivery is a risky payment method, as during the whole period of the order, you have to keep investing from your end to sustain your business and the losses during the COD order fulfillment are massive due to fraud, fake orders, and thefts.
Bonus: Alternative Payment Options to Uplift Revenue
Now that we have a better knowledge of what buy now, pay later and how it works, let us see some of the popular alternative payment options that can help you to uplift your business:
WP Simple Payments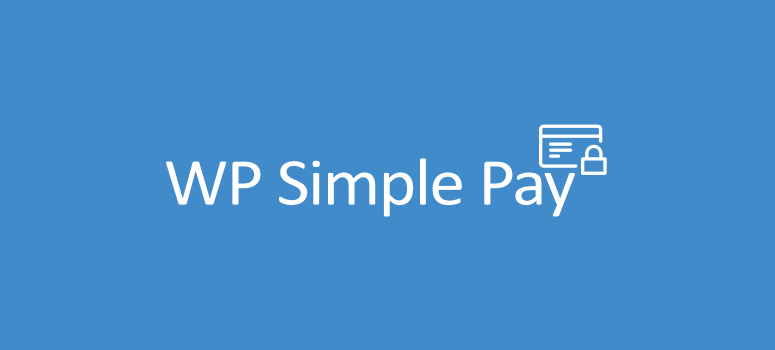 WP Simple Pay is a splendid plugin to enable buy now, pay later payments. This plugin offers you a 14-day money-back guarantee. With WP Simple Pay, you can complete payment forms without putting up a confusing checkout procedure.
WP Simple Pay's free version does not limit the usage of the plugin, but if you want to use more additional features then upgrade to the paid version.
By using this plugin, you can make simple payment forms without dealing with complicated payment APIs. There exist many ways to customize your payment forms, like by operating a drag-and-drop editor or simply using Stripe's checkout payment pages.
Plus, it is detailed to customize your forms so you can have them shortly in minutes.
Klarna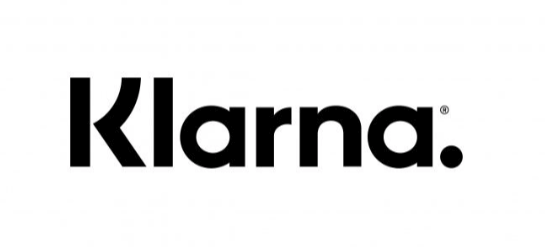 Klarna payment is a flexible solution that allows you to add the Klarna payment methods of your preference to your checkout. There is no annual fee charged for using Klarna. It gives three payment plans, together with the pay-in-four model, it even offers a Pay-in-30 model and a monthly financing alternative.
You can simply download the Klarna app and start shopping online through Klarna, and if you skip one of your four payments, you will be levied a late fee of $7.
Despite this, if you are on a "No Interest If Paid In Full" plan and you could not make a payment, then you will be levied with deferred interest on the complete purchase at a rate of 19.99% APR.
PayPal Credit

PayPal Credit was previously named "Bill Me Later". It is a free plugin that forms a quick solution for accepting payments. It offers installment plans on purchases of $99 or more if paid in full within six months then no interest will be charged. PayPal Credit provides users a path to expand the payment duration of a particular purchase via a line of credit issued through Synchrony Bank, and it will be upon the user's creditworthiness.
If in case you do not pay your full balance, you will have to pay deferred interest on the total purchase at a rate of 23.99% variable APR.
Sezzle

Sezzle is a simple payment solution that provides interest-free installment plans and it is free to use. It splits the total price of your purchase into smaller payments spread over a minimum of six weeks. There is no hard credit check by Sezzle. It will check your credit which will not impact your credit score, and they utilize these details to approve you for Sezzle, confirm your originality, and help lessen risk.
You will have to pay 25% of the entire amount purchased to Sezzle if you shop via a vendor that offers Sezzle, and the remaining payment will be divided into three further installments expected two weeks apart.
If you make payments on time, then no extra fees or interest will be charged, and if you skip a payment, you will be charged a late fee.
Afterpay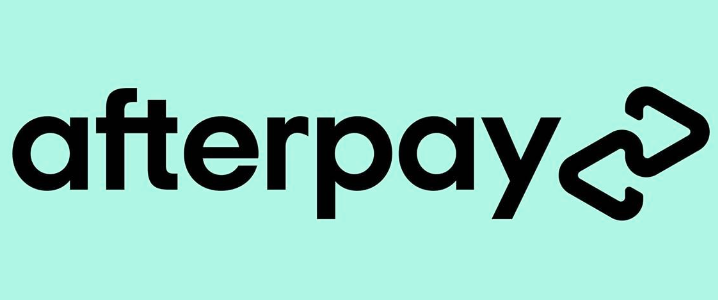 Afterpay is another digital payment platform that offers you a short-term installment plan through its app and it is free to use. You can download the app to make a purchase by using a virtual credit card and then pay the first of four payments, and the leftovers are spread over six weeks.
Afterpay will restrict the limit on how much credit they will extend to the user so that you would not overextend yourself. Besides, if you do not make your payments on time then your account will be paused, and you might be charged late fees that can be nearly 25% of the purchase.
Final Thoughts
Delivering flexible payment solutions is the foremost priority of many eCommerce businesses. With the Buy Now Pay Later in WooCommerce, it will enable your customers to immediately purchase products and pay for them over weekly or monthly installments. Presenting this option at the checkout makes the final purchase decision easier for your customers.
Thus, if you want to deliver the most pleasing shopping experience to your customers via flexible pricing, improve the average order value, increase revenue, and lessen payment fraud. In that matter, look into the BNPL solutions noted above and select an option that fits your budget and exact necessities.