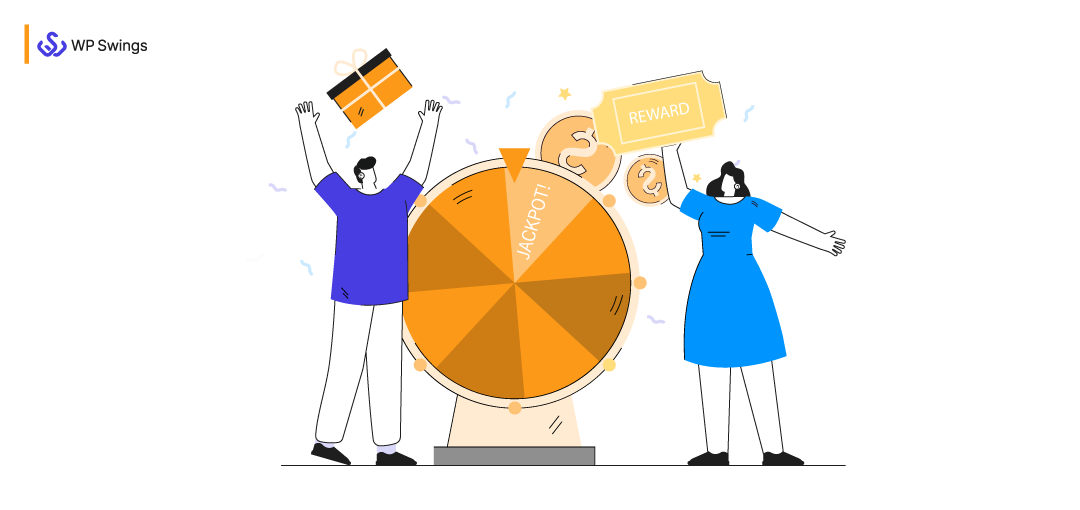 One of the most extensive eCommerce plugins for creating an online shopping store based on WordPress is WooCommerce. As it is fast, secure, and easy to use; there are 6.3+ million websites around the world currently using WooCommerce. With so many eCommerce sites it becomes vital to make your website unique. How will you do this? Well, it's no rocket science. By simply establishing a unique points reward system.
Launching an online store with WooCommerce can be very easy. This is why there are millions of online stores out there. The difficulty arises when it comes to tapping quality leads and growing you're WooCommerce customer base. What makes your store different from your competitors? What is the differentiation factor? Having a reward point system for customers.
I won't be discussing how to create a winning customer retention strategy in this article. This article is about an incredible WooCommerce tool for rewarding your loyal customers with the help of a point based-reward system on your WooCommerce store –
"Points And Rewards For WooCommerce." 
Read Along to Find:
(Jump to the section that interests you the most!)
Introduction to the Points Rewards System
Remember we were just discussing the differentiation factor? How about we tell you, there is a plugin, solely responsible for this? The answer is – Points and Rewards for WooCommerce.
Consider this plugin to be like a bridge. It helps businesses to cross the sea of competition to meet their customers and convert them to become loyal customers. How?  By helping you make a reward point for customers.
Our reward plugin helps merchants create a Point-based loyalty program to reward customers, which involves earning and redeeming store credits as points.
Allows your customers to earn WooCommerce loyalty points on activities
Helps loyalize customers to purchase from the same store
Rewards your customers in exchange for loyalty
Redeem discounts and coupons motivates your customers' loyalty
Let's discuss the set-up of a points reward system for your online store.
How to Setup Points-Based Reward System on Their WooCommerce Store?
Before jumping into the benefits and the theoretical knowledge, it is crucial, to begin with, practical implementation. I'll be demonstrating how to use the points reward system to reward your customers.
I hope you've already bought a domain name along with a hosting service and named your WooCommerce store.
Now, let's see the plugin installation process:
Step 1: Plugin Installation
The plugin is available in both paid and free forms.
To download the free version just go to your "WordPress Admin Panel" and navigate to "Plugins" > "Add New" in the plugins section and search for "Points And Rewards For WooCommerce- WP Swings." 
Okay, you've found it.
Now go ahead and hit the "Install Now" button.
Although the free plugin isn't incompetent, the paid version has some features that can give you an edge over the free one. Therefore, I'll be discussing only the premium version of the plugin in the article.
Get Points and Rewards for WooCommerce Now!
Enhance Your Points Reward System
For the Premium Version of the Plugin, find Points And Rewards For WooCommerce – WP Swings and hit the "Buy Now" button. I'll be walking you through all the steps for setting up a points and reward system on your WooCommerce store with the WooCommerce Points And Rewards. So let's begin with creating our first point-based loyalty program,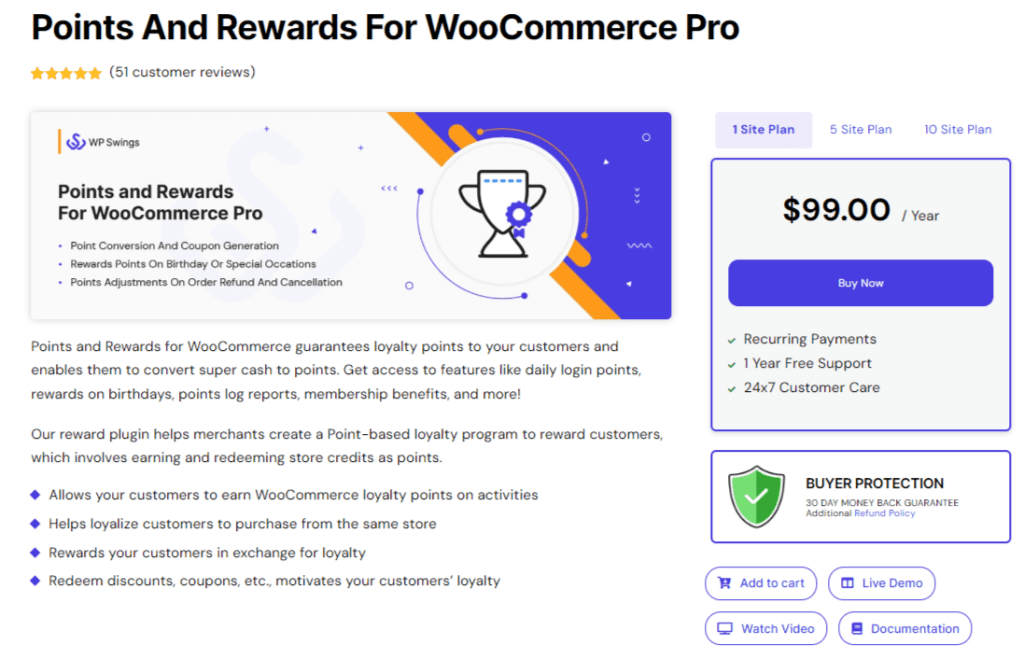 After buying the plugin and downloading it, install it either manually or automatic installation.
1. Automatic Installation
This is the easiest and recommended option for installing the plugin.
The automatic installation steps are as follows:
Download the Zip Folder of the plugin.
Once downloaded, Install the Plugin by browsing it in your WordPress Admin Panel.
2. Manual Installation
This is another way in which you can install the plugin. For manual installation of the plugin to your WordPress environment:
Upload the Points and Rewards for WooCommerce folder to the /wp-content/plugins/ directory.
Activate the plugin through the 'Plugins' menu in WordPress.
Step 2: Enabling The General Settings
To carry out any further operations, the plugin has to be activated in the WordPress environment. To activate the plugin enable the General Settings by,
Visiting the admin panel and navigating to WooCommerce > Points And Rewards > General Settings.
Once you reach there, enable the plugin by clicking the checkbox in front of "Enable" and then "Save Changes."
Now that you have activated the points reward system in the WordPress environment, it's time to set the other interesting features.
Enabling the plugin is no doubt an integral part of the setup of the point rewards system. But there is much more to the smooth functioning of the plugin.  
There are several features of this best-selling plugin. In this blog, we will discuss the working of the "On-Demand" features. But if you are interested in discovering the other features, we have the perfect resource for you…
Want to Learn More about all the features of Points and Rewards?
Let's start shall we?
1. Referral Setting
You must be aware of the fact – just by increasing customer retention rates only by 5%, one can increase your profits by 25% to 95%. Based on the same strategy, you can make use of current customers to bring in new customers. Give rewards and bring the crowd to your store.
For Example: If user A has given User B a referral link to use. User B must use the same referral link to log in. After this User A will be awarded certain points.
With this WooCommerce points plugin, you can enable referral rewards and grow your customer base with word-of-mouth marketing, let's see how,
Navigate to WooCommerce > Points And Rewards > General Settings on the admin panel.
Enable the Referral Point settings and enter the desired referral points.
The last step, you know it – hit "Save Changes."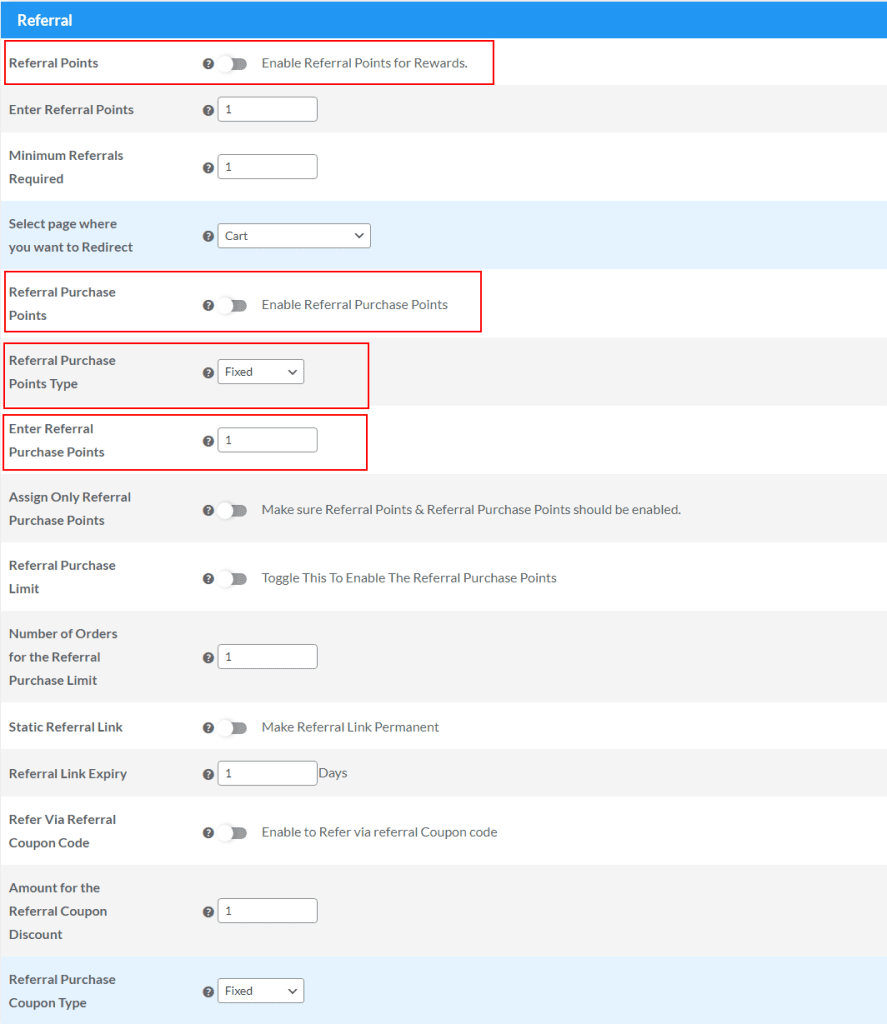 Now whenever your customers share a referral link, they'll get a small reward for their efforts. The customer just has to visit the My Account section and share the referral link with other users by copying it.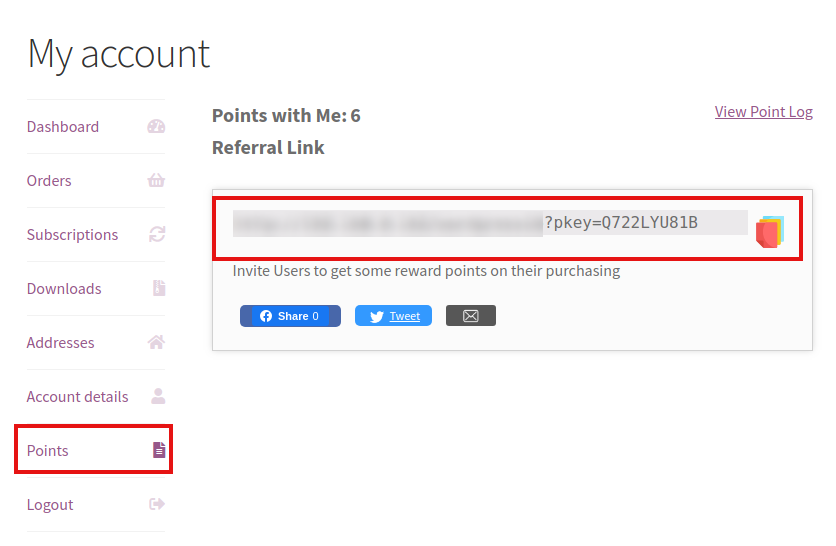 Not only this, but it's also a perfect WooCommerce referral plugin that gives the customers flexibility in sharing the referral links using social media. Within the General Settings section, hit the checkbox beside "Enable Social Media Sharing".
There Are Several Settings That Are Related to the Referral Settings,
Enable Referral Purchase Points: By selecting this setting the admin can enable the referral purchase point. The admin can also select the points type on referral purchases depending on the order total.
Enter Referral Purchase Points Type: The user can also toggle between the referral purchase point type. The available options are fixed or percentages.
Enter Referral Purchase Points: You can decide the number of points that the customer will get if people use the referral link to make a purchase.
Assign Only Referral Purchase Points: The admin can assign "only referral purchase points" settings if they want their customers to earn points only after a purchase is made using the referral link that they've shared.
The users can Utilize these to make their points reward system exceptional!
2. Redemption Settings
The whole idea behind giving reward points is to let the shoppers redeem them at the checkout and earn some discount on their purchase. By enabling the redemption settings, you can allow your shoppers to redeem their earn points over the Cart Page or the Checkout Page.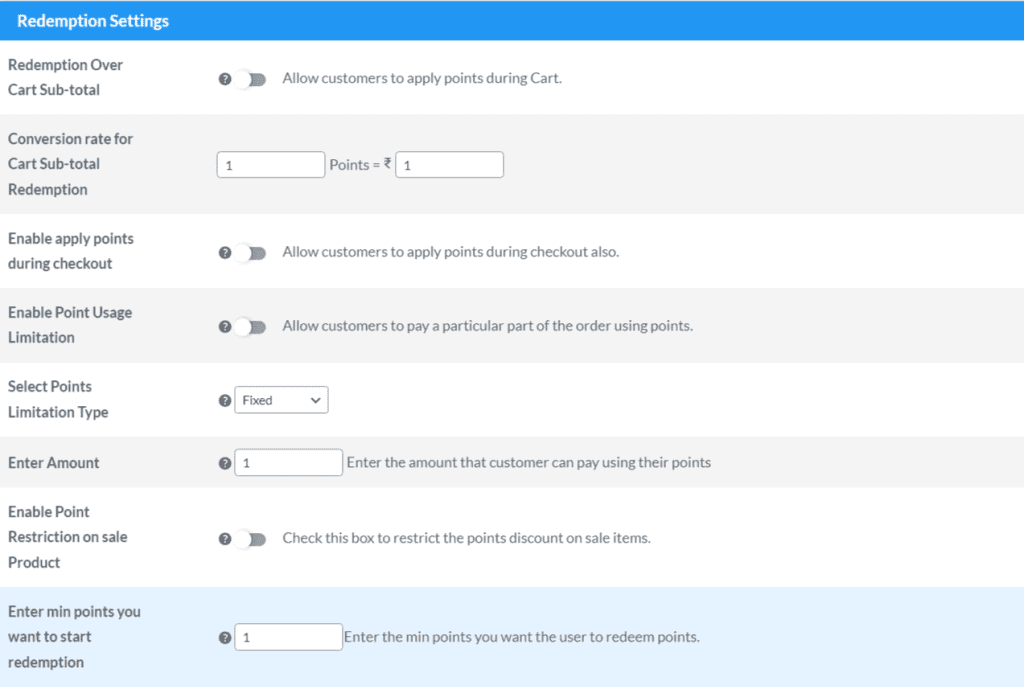 Redemption On Cart Subtotal: Once enabled by the merchant, the customers can redeem their earned points over the cart subtotal.
Conversion Rate: Set the conversion rate of point redemption. For example, for every 10 points redeemed the customers can be granted a discount of $1. As an admin, you can set a discount for your customers upon points they have earned.
Points Redemption On Checkout: Enabling this setting can let your customers can redeem points over the checkout page.
Setting The Limitation To Point Usage: If you want to restrict the point usage of your customers, it can definitely be achieved with the plugin. The merchant can allow the customers to pay a particular part of the order using points.
Points Limitation Type: The merchant can select the form of discount granted to the shoppers – fixed or percentage.
Enter Amount: Enter the points value that the customer can apply while placing the order. Customers can't apply more than points from this value.
3. Per Currency Point Settings
With WooCommerce Points And Rewards, you can allow your customers to earn points for every unit of currency spent. Make every penny spent by your buyers on your eCommerce store worth it by rewarding them with redeemable points.
Let's see how to enable the setting and start rewarding your customers let me tell you, it's just a 2-step process:
Enabling Per Currency Point Conversion: First things first, enable the Earn Points Per Currency settings, navigate to Per Currency Points & Coupon Settings and hit the checkbox next to it, and save the changes.

Setting Points For Unit Currency Spent: Once the Earn Points Per Currency Settings are enabled, enter the reward points for the unit currency spent by a customer.
Later the customers can see the notification on the site somewhat like this: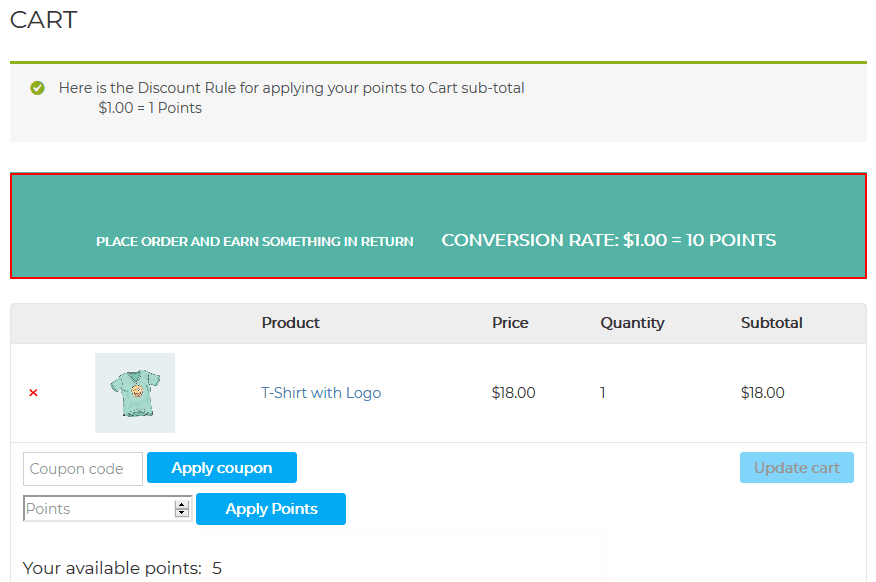 Step 3: Enable Membership for Building a Community of Loyal Customers
One of the premium features of the plugin offered by WP Swings – building a community of loyal members. Offer your loyal shoppers exclusive rewards in exchange for a little overhead price.
Once you enable the "Enable Membership" setting in the "Membership" menu of your plugin dashboard, you're ready to create your first member!!
For creating different levels of membership, fill in the following details:
Enter Level: Enter the name of your membership level. Names could be basic, bronze, advanced, gold, beginner, etc.
Enter Points: Enter the number of points needed to achieve a level.
Expiration Period: Enter the number of days when the membership will end.
Select Product Category: You can select the specific categories of your WooCommerce store to give membership benefits.
Select Products: You can also select the specific product for the membership rewards.
Set Discount Value: Finally, set the value of the discount planned by you for the specific membership level.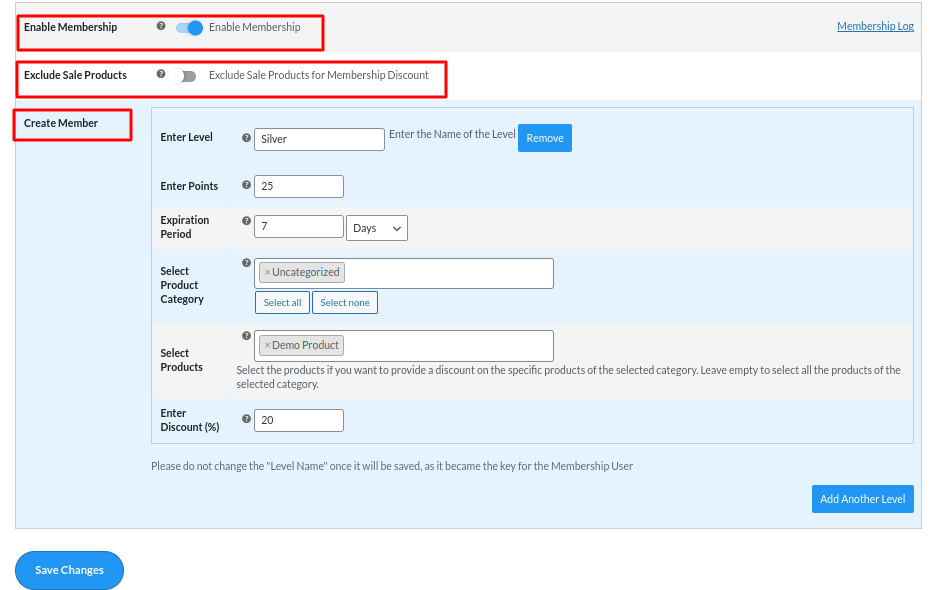 Once you create your membership levels, the customers can see the benefits of membership level by pressing the "View Benefits" button in the "My Account" section.
And for even premium benefits the customers can upgrade their membership levels.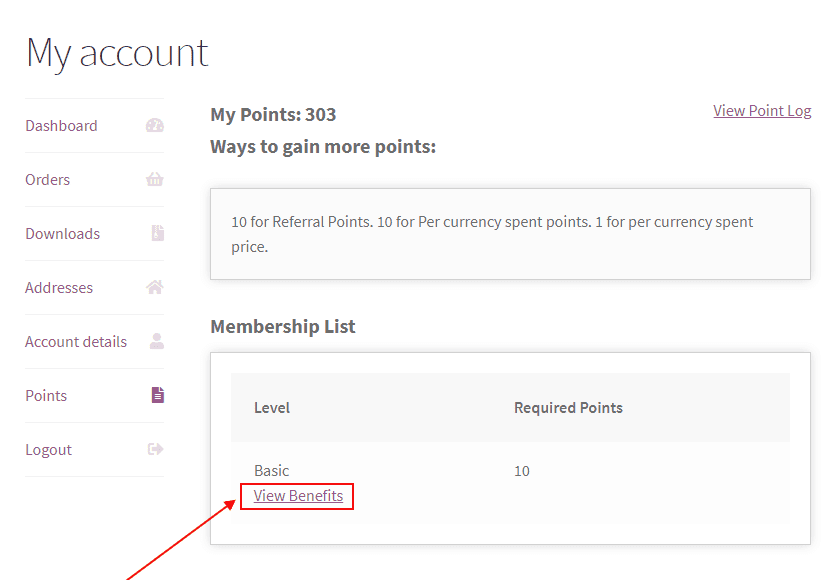 Step 4: Assigning Product Points
"Assigning Product Points" is another premium feature of the plugin that lets the merchant assign reward points to products in 3 ways:
Globally
Category wise
Per Product-wise
Global Settings
Are you planning to simply assign equal points to all your WooCommerce products?
Enable the Global Settings by selecting the checkbox beside Global Assign Product Points. Now enter the reward points globally for all the products in your store.

Finally, the customers can see the points on any single product page.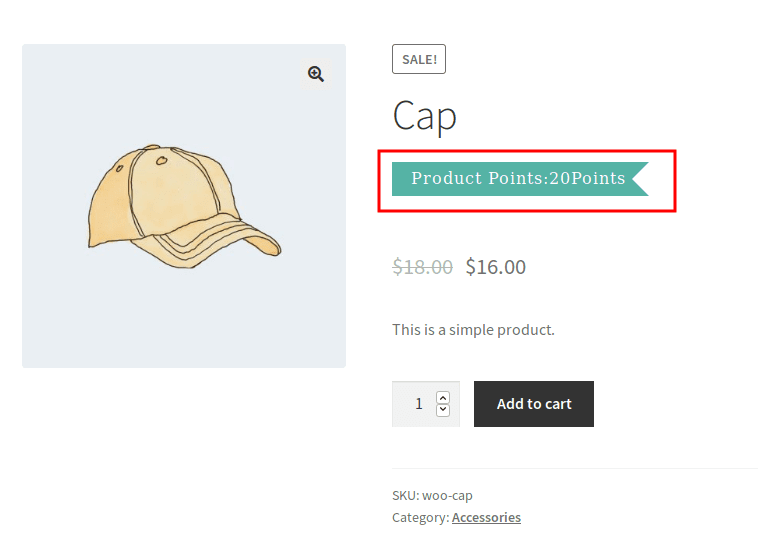 Product Category-Based Settings
Instead of granting equal points to all the products, you can choose specific product categories. Assign some valid points on product categories of your choice, and leave the fields blank which need to be neglected.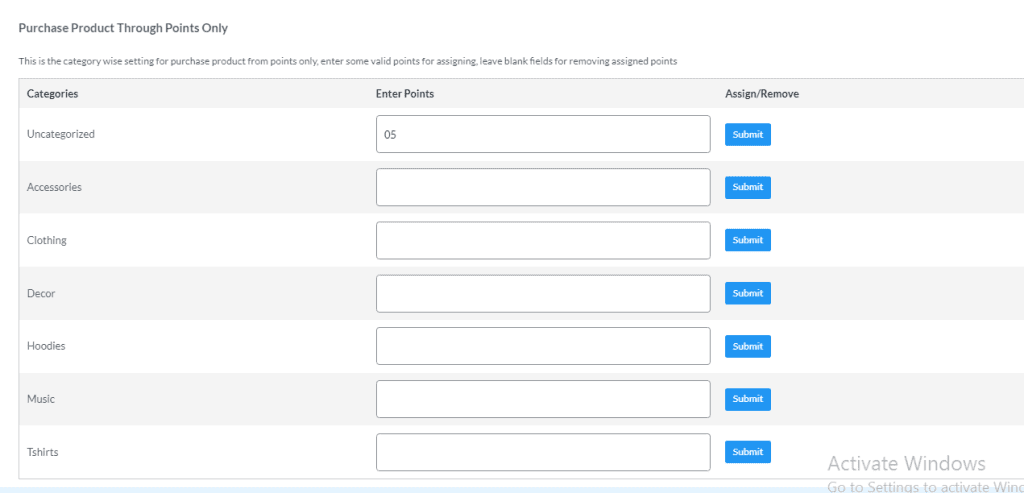 Later your customers can see the assigned points on any product page of that specific category.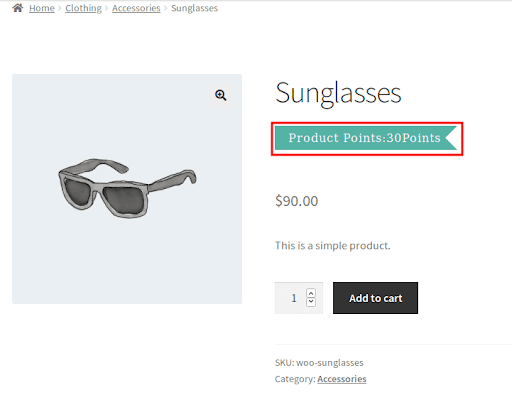 Settings For Specific Products
You can break down your customer reward strategy for specific products on your website. Go to "Products" and select the edit page for any one product.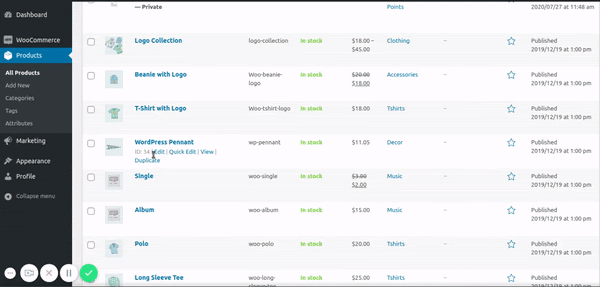 Now click on the "Points And Rewards" setting, and enter some valid product points. After the product points are entered, the customers can see them on any specific page.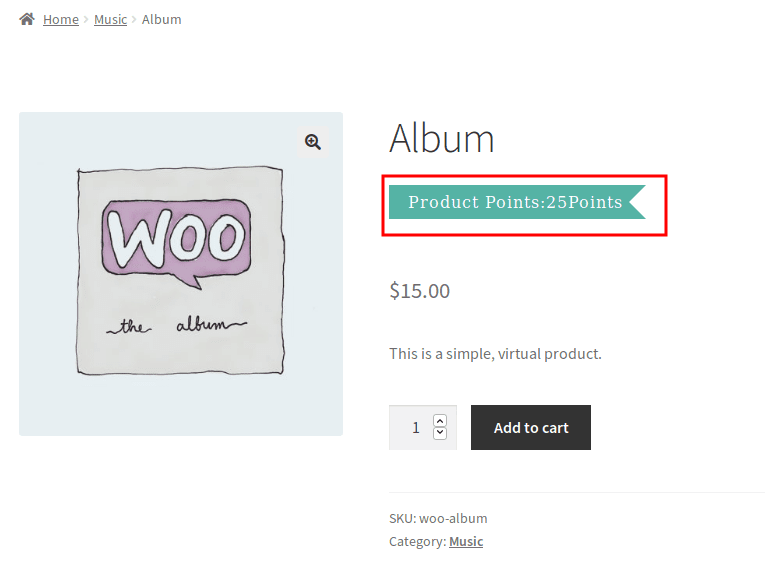 Step 5: Setting Up Product Purchase Through Points
This feature will definitely make your eCommerce store stand out. How? Because customers will love your store, and in return spread the word. Through the Product Purchase Points setting, the admin enables customers to buy products only by the points.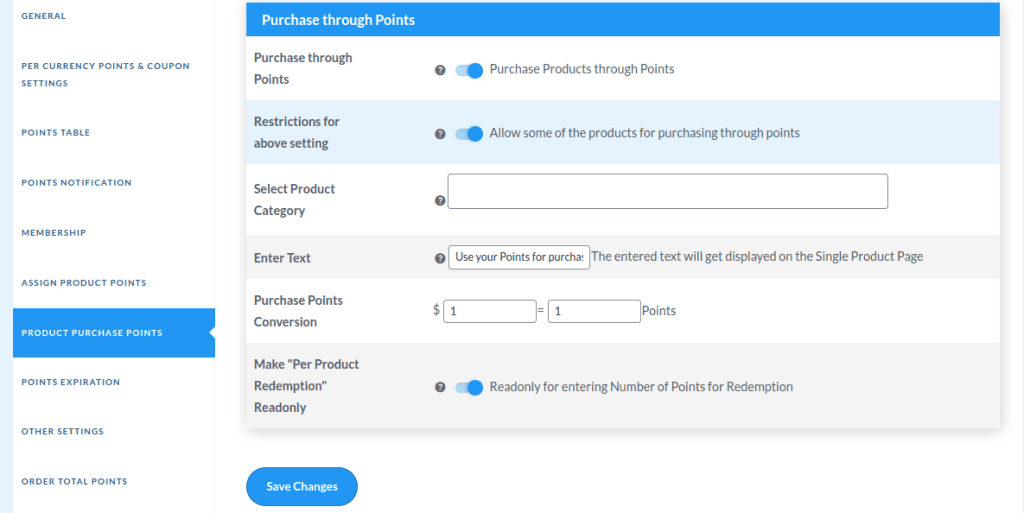 Enable Purchase through Points: Check this box to enable purchasing products through points.
Enable Restrictions for the Above Setting: Check this box if you only want to allow some of the products for purchasing through points not all.
Select Product Category: Select the category in which you want to allow customers to purchase the product through points.
Enter Text: The entered text will be displayed on the Single Product Page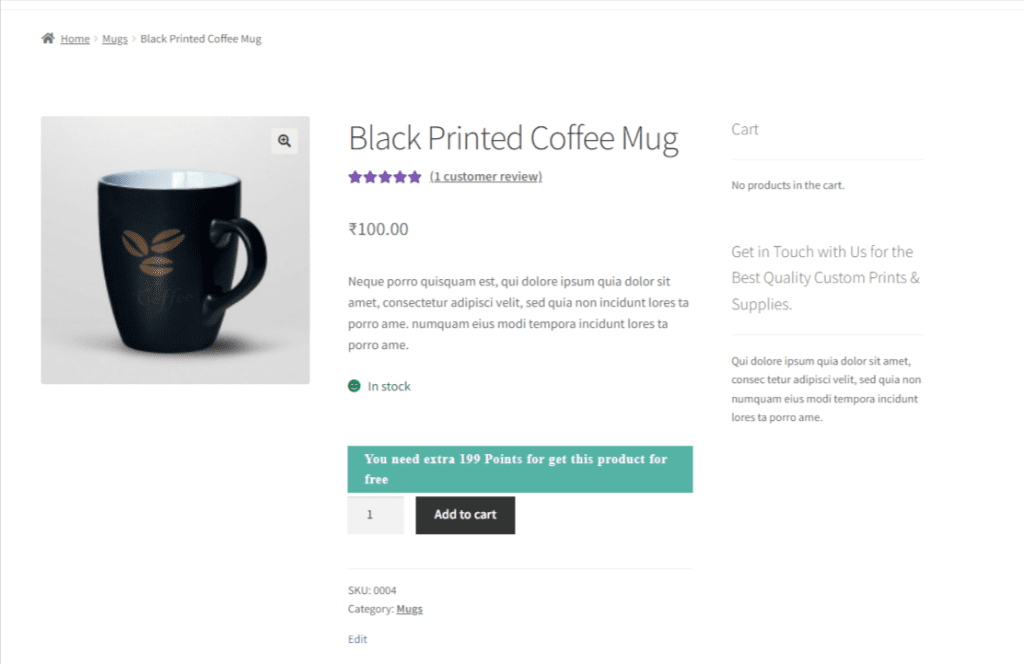 These were some of the top-demanded features of our points reward system. But How can Points and Rewards for WooCommerce help business houses in the long run? Let's find out…
How Can WordPress Points And Rewards Increase Loyal Customers During Festive Season?
The festive season is around the corner and has even started in some parts of the world. Did you know that, Points and Rewards can help you this holiday season, to increase your sales and launch the perfect points reward system? How? Check this resource out!!!
A points and reward system is one of the proven customer loyalty program techniques that actually works. Even the customers love this marketing strategy. The festive season anyway is considered to be the customer's favorite season.
Earning loyalty points as rewards is one of the most valued aspects of the online shopping experience. We have an exciting resource, that will prove this point.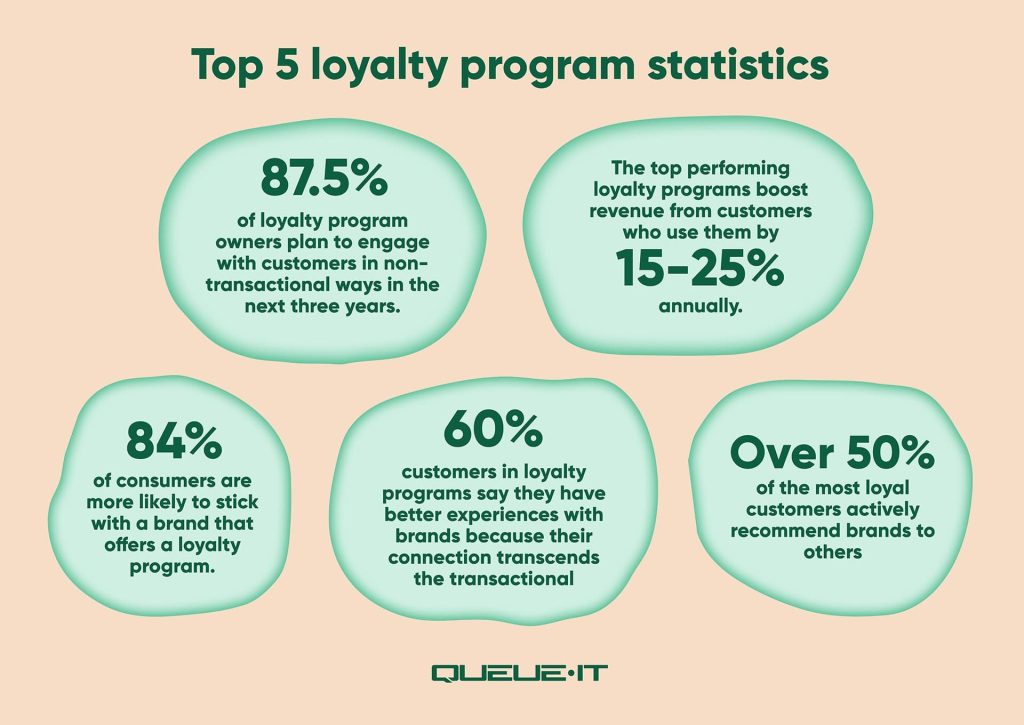 WordPress is a highly flexible platform that allows you to enhance the core features of your website. With WooCommerce in your arsenal, you can get all the basic features necessary for an eCommerce store. But with only the basic features, you can't win the battle.
Before Jumping into the on-demand features, let's quickly talk about the feature that will help you take your online store to the next well, in aspect of engagement and interaction.
Gamification
Merchants can boost engagement in their online stores. This interactive feature introduces a "win-wheel" experience that captivates customers and drives participation, while rewards for engagement foster loyalty and repeat visits. Complete customization control, from wheel design to engagement frequency, ensures that the experience aligns seamlessly with your brand. By offering a unique, memorable, and tailored engagement, merchants can not only keep customers on their websites for longer but also benefit from word-of-mouth marketing as excited customers share their experiences, ultimately leading to increased sales opportunities and a stronger online presence.
This feature is also beneficial during the festive season,
During the festive season, the 'win-wheel' engagement feature captivates customers, fostering loyalty and encouraging repeat visits.
Complete customization control ensures a seamless brand-aligned experience, enhancing customer retention and word-of-mouth marketing.
Unique and memorable engagement drives longer website visits, boosting sales and strengthening online presence through excited customer sharing.
We have also curated an infographic, that will help you get an in-depth insight into this feature,
On-Demand Features of Points and Rewards
Points and Rewards for WooCommerce is an incredible tool with the help of which you can add features to your WooCommerce store like,
Purchase through Points
Assign points to each product
Membership Levels
Point Expiration
API Settings
Referral Purchase points
Points Usage Limitation
And many more…
WP Swings has created a powerful plugin that can help merchants in constructing a points reward system for earning loyal customers.
Don't believe us?  Check for yourself!
Enhance Your Online Store With Our Reward System!
Customer Testimonials
In this section, we will learn how people like you have leveraged our plugin to achieve their business goals.
Check out some of our client testimonials to gain insights into our business process,
Filtrupasaulis

Filtrupasaulis is an online specialized recuperator filter store. To offer the customers the best quality recuperator filters. The selection, acquisition, and use of which would be maximally easy and convenient. By cooperating with different filter manufacturers and representatives from Europe and other countries, they can offer the customer both original and alternative recuperator filters.
Their business highly depended on returning customers. Because their product is replacement filters for HRV. They have to be changed at least everything 6 months which demands this. They wanted to incorporate a system that would help them with returning customers.
To quote them-
"For quite a low fee, we have received a great tool to retain customers, reward them for annual purchases and keep communication."

– Filtrupasaulis
After incorporating the Points and Rewards system into their eCommerce they saw a positive change in how customers used to interact with the website. Not only this, but they also saw increased conversion rates from 3% to 5% within the last couple of months. They were also able to retain 250+ customers.
Final Words…
With this, we come to the end of our topic. We are done discussing a tool for implementing the simplest, least complicated, and yet highly effective technique to gain loyal customers – a points reward system. It is time to stop reading and start incorporating. The time is ticking. But the time, you'll think, there's an online store, that has already bought our plugin…
These are some of the well-known benefits of having a points reward system for your customers,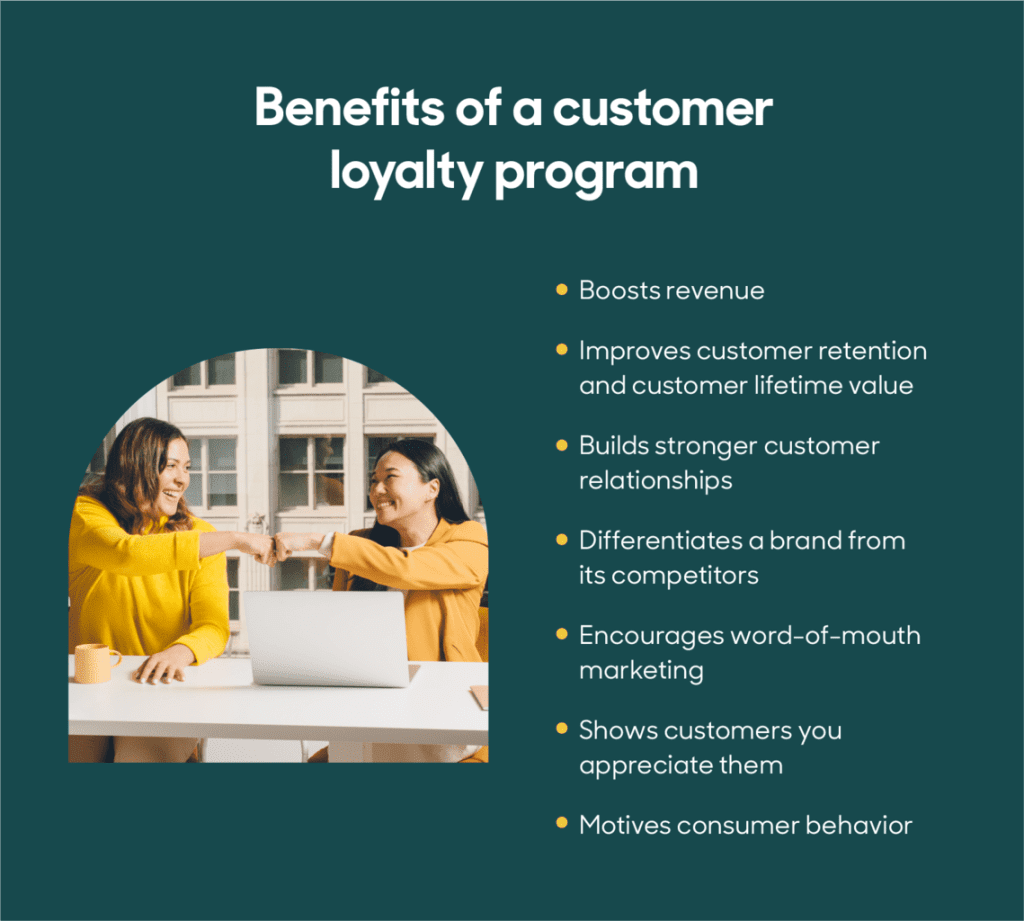 Points and Rewards for WooCommerce give you a chance to incentivize your customers and build a community of loyal customers.
Happy Rewarding 🙂
But Hold On, There's a Surprise for you…
Are You Missing Out On Something?
Yes, The On-Going Offers & Deals