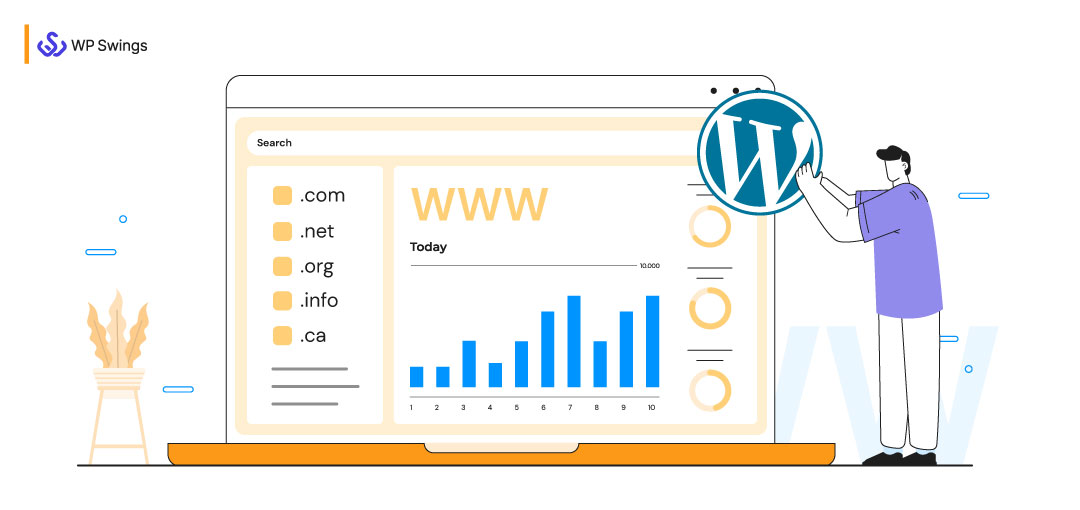 Every website administrator or owner understands the significance of getting high rankings on search engine results page (SERP). The higher you appear in people's searches, the more visitors you'll get. This is not just a logical reality, but also an unavoidable one!
WordPress websites offer many tools that make SEO easier. And If you're a marketer who understands SEO well, you've probably heard of the term Domain Authority and its fact — Regardless of how much effort you put into SEO, your site will not rank well if you don't believe in building domain authority. Many SEO professionals use this metric to determine how probable the link is to rank in the SERPs.
The importance of domain authority is interpreted differently by everyone. As a result, the concept is extremely perplexing.
In this article, we'll take a closer look at the notion and see what you can do to boost your domain authority so you can rank higher on Google. Let us first define domain authority.
What is Domain Authority
Domain Authority (DA) is a metric that determines how relevant or authoritative a website is in its specialty or business. In a word, you might think of it as the reputation of your website.
Moz, an SEO software business created the Domain Authority (DA) metric. In this, every website is given a score ranging from 0 to 100. The higher the score, the more probable it is that your content will rank organically on Google without the use of backlinks. The lower your score, the less likely your material will appear in Google's search results.
The DA is determined by examining a variety of SEO data. For instance, the amount of authoritative backlinks to your site, linking root domains, the position of your content in search results, and so on.

Always remember that your DA is a total score for the entire website.
You also have a unique score for each of your website's pages — Page Authority (PA). A site with no backlinks and no visitors will have a lower PA than one that ranks high in the SERPs.
And, wanna know a secret? It becomes increasingly difficult to improve one's DA score, meaning it's a lot easier to improve your score from 0 to 10 than it is to improve your score from 50 to 55.
Google does not utilize Domain Authority as a measure. It's a statistic that mimics the behavior of the Google algorithm.
Why Should You Care About Your DA? Is It a Ranking Factor?
Domain authority for keyword research is used to determine how likely you are to appear in search results for various terms. For instance, if everyone ranking for a particular keyword has a low DA and you have a much higher DA, it can be worthwhile to write a blog post.
The quality, amount, and diversity of inbound links going to a site are all factored into domain authority. Domain authority is a combination of these variables into an algorithm that predicts how well any particular domain will rank for any given keyword across several search engines.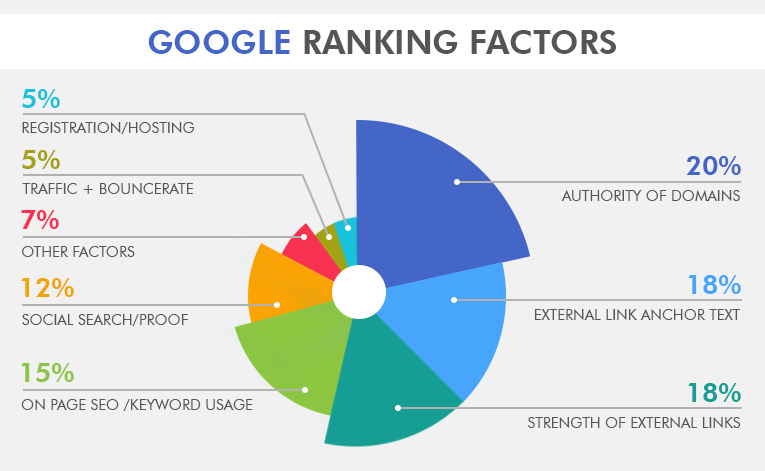 For businesses, domain authority is vital because higher rankings in search results indicate more visitors and conversions, which almost always equals more revenue.
It is not a good idea to try to increase domain authority merely for the purpose of ranking your posts. The domain authority of a site reflects how many other sites are willing to recommend you for information. As the number of backlinks grows, it usually indicates that a site's ranking in a particular area is improving.
Another thing that DA may help you with is — deciding which keywords to target. For example, if the average DA of all the search results for a term is 90+ and your DA is 20, you should avoid targeting that keyword.
Furthermore, experts continue to feel that Domain Authority is one of the most effective ways to assess a site's credibility, and there is no downside to increasing domain authority. So, if you're wondering how to improve the domain authority of your WordPress website, you've come to the perfect place.
Now that you know the fundamentals of Domain Authority, you have a basic understanding of how it works and why it matters, it's time to move on to the next section.
How To Check the Domain Authority of Your WordPress Website
Let me first introduce you with several metrics that may also be a ranking measure for your domain and help you in one way or the other in making your WordPress website better.
It is an Ahrefs ranking measure that shows the strength of a website's backlink profile based on the number and quality of backlinks a domain has accumulated. The score is based on a 1-100 scale, with 100 being the best, and is used to evaluate how authoritative a site might be seen by search engines and hence boost ranking in the SERPs.
Authority score of Semrush is a composite domain score that ranks a website or webpage's overall quality. The higher the score, the more weight backlinks from a domain or web page are deemed to have.
Majestic rating is way different than Ahrefs, SEMrush and Moz ProIt; it is all about rating for backlinks. Majestic SEO is a tool that specializes in link analysis. It claims to have the greatest backlink checker in the world since they prioritize link analysis.
Last but the most crucial one Domain Authority is a Moz indicator that predicts how well a website will rank in search engines.
Every SaaS provider has its own set of specialized and proprietary algorithms for determining the Domain Authority's significance. As a result, scores ranging from 1 to 100 are generated, with 1 denoting a lesser domain authority.
Having this in mind, websites with a Domain Authority of 40 or lower are deemed to have a low DA. Any site that receives a score of 50 to 60 is regarded as decent. And, any site with a score of 60 or higher is given special consideration.
There are a number of SEO tools that can give you access to a DA checker. Some of the highlighted ones are:
Moz
As previously stated, Moz is the tool that introduced the Domain Authority metrics. To date, Moz's domain authority checker is the most well-respected one. It's also completely free to use. Moz can help you determine your domain authority. On a scale of 0 to 100, it will predict how well your website will rank. You can tell how much potential your website domain has based on these scores.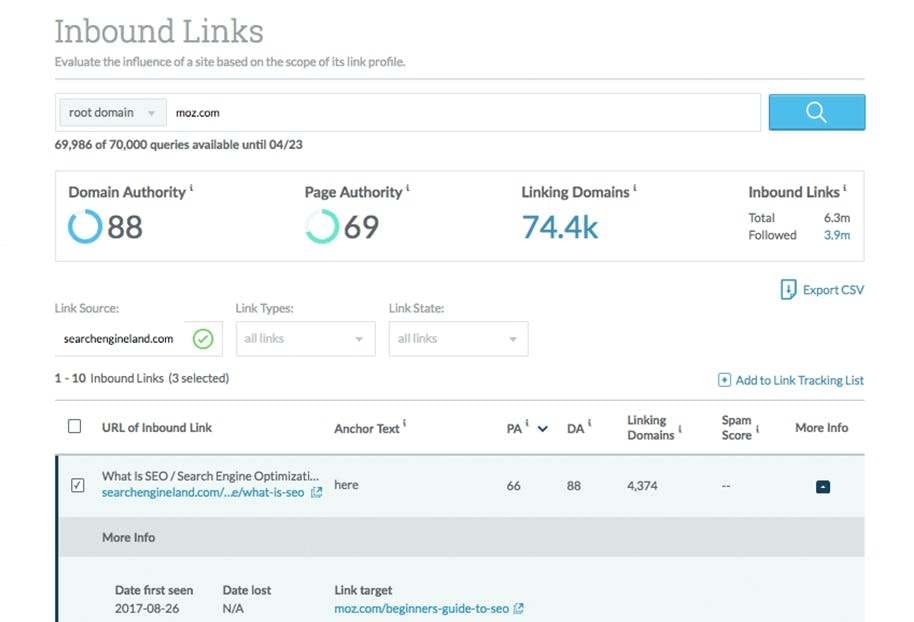 Ahrefs DR
Ahrefs, a popular SEO tool, also has a domain authority tool. Domain Rating, or DR, was the name given to their authority score. The greater the DR, the higher the website's authority. "A proprietary metric that shows the strength of a target website's complete backlink profile," Ahrefs defines the DA in terms of its size and quality.
It appears frequently in the programme interface, as in the example below:

Majestic
Majestic bills itself as "the world's largest link index database," and its comprehensive backlink data makes it a valuable addition to any SEO toolkit.
It also allows marketers to have distinct views of how their domain is performing by providing two index alternatives (Fresh and Historic). Majestic's site strength scores, like those of Moz and Ahrefs, are almost entirely based on the quality and number of inbound links.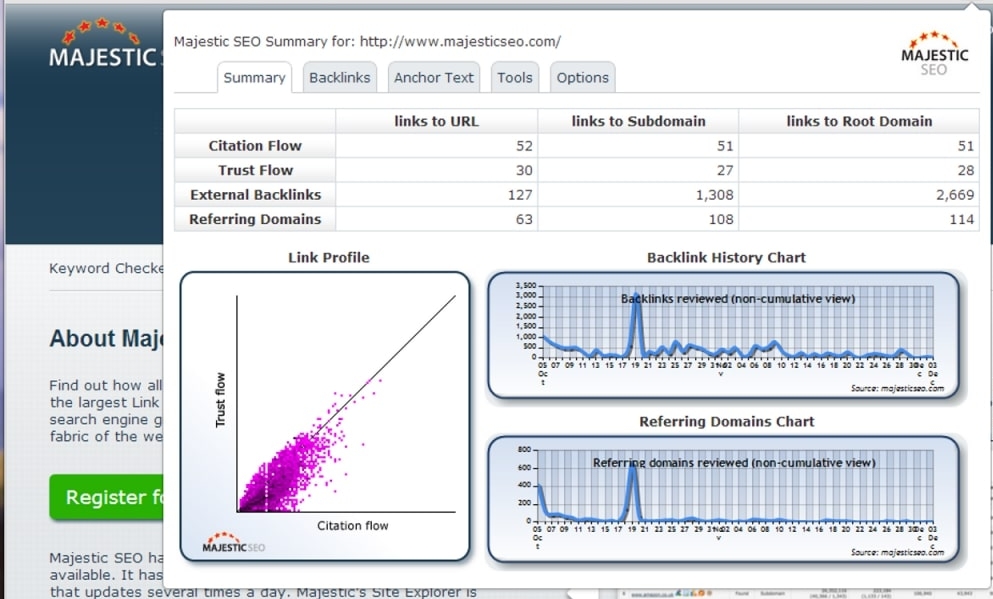 SEMRush
Another famous SEO tool that includes authority checkers is SEMrush. It is also available for free, just like the other two. It's the statistic that's used to assess a domain's overall quality and SEO performance. The score is based on a number of metrics that signify trustworthiness and authority. It makes use of a neural network and machine learning to keep the score accurate and current.

Know the Top SEO Trends for your Website to Rank Higher!
Ways To Increase Domain Authority of WordPress Sites
Write Killer Articles
Creating high-quality, link-worthy content is the first and most critical step in boosting your domain authority. There can be various advantages in having excellent content both quantity and quality wise. How come? Let's see.
People will begin to share your posts with others if they find them useful. Which may boost your chances of receiving backlinks from websites with high authority, such as educational institutions or government agencies.
Your root domains will also be benefitted from the links of different sites resulting in a higher DA for your site.

Create articles, long tutorials, movies, infographics, podcasts, slides, and other sorts of material. Start with your site's most popular pages. Get set go!
Run Guest Post Campaigns
Guest blogging is one of the most effective ways to increase your website's DA. Guest blogging allows you to connect with other blogs in your niche while also raising the visibility of your organization.
Running a guest post campaign can be challenging, but the technique is basic.
For a start, try making a list of relevant websites to which you can send a guest article. A faster way to identify guest post opportunities is to use an SEO tool to build a list of related sites. You may look at the backlink profile of an authoritative site in your niche using a service like Ahrefs.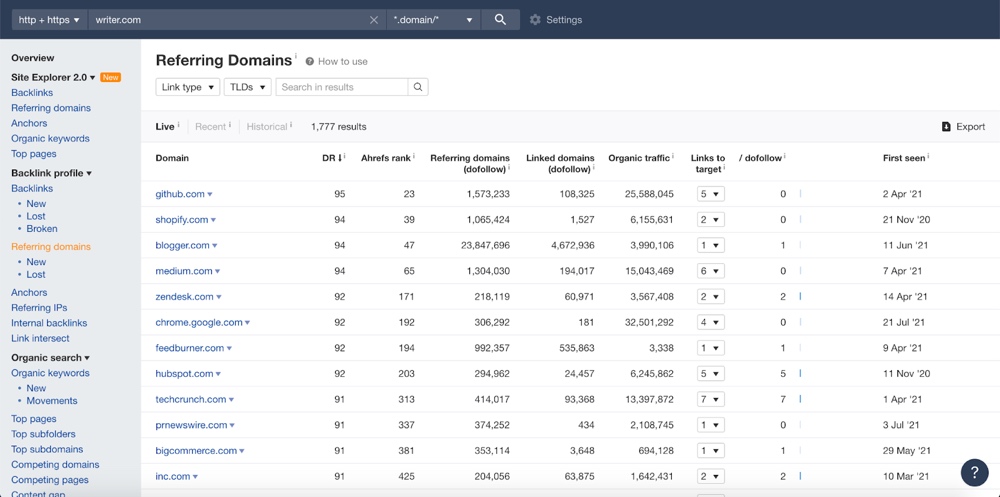 See if those websites allow guest posts.. pitch them ideas. And, tada!
While pitching and creating guest posts takes time and work, it is a great way to increase the DA of your WordPress blog. Additional advantages include higher referral traffic and exposure to a new audience.
User Experience
Google and other search engines place a strong emphasis on user experience. If your website is difficult to navigate, Google will find it difficult to rate it as authoritative because it does not deliver a good user experience. Which is why, you should include a sitemap and a clear navigation bar so that users can quickly navigate your website.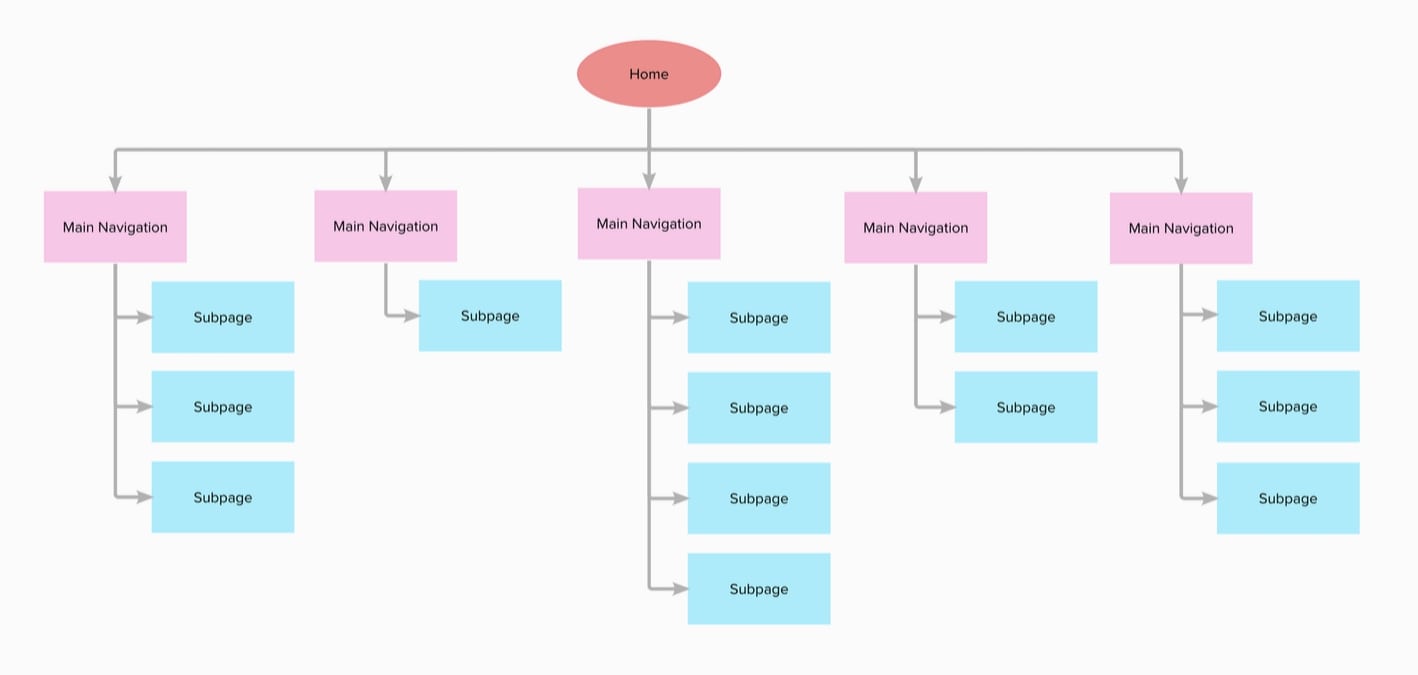 Also, for improving your site's user experience, you should focus on optimizing your site for mobile.
Google has switched to a mobile-first approach, which means it will evaluate how effectively your website works on mobile devices. As a result, it's critical that your site works well on mobile devices and loads rapidly.
Make sure that your website is secure. Try getting SSL certificates and converting your site to HTTPS to accomplish this. You may also get hold of the top WordPress security plugins, such as Jetpack that will secure your website to the fullest.
Page loading speed is another aspect of the user experience. It should be one of your primary website objectives. The majority of queries made by Internet users are answered instantly. If your pages take longer than 2 seconds to load, you should work on increasing your speed to avoid users abandoning your site.
Want to Know More About Improving Your Customer Experience?
Do Internal Linking
Internal linking is sometimes overlooked in the rush to gain good links from other websites. Try avoiding this huge mistake! Internal linkages are highly powerful. They direct our users to the appropriate content and prevent them from abandoning the site owing to frustration.
Not to mention the fact that internal links make it easier for search engines to index your site.
You can keep your visitors interested and thereby lower the bounce rate by providing links of additional informative pages on your site.
Internal links also make crawling your website easier for search engine bots, which aids in indexing your content.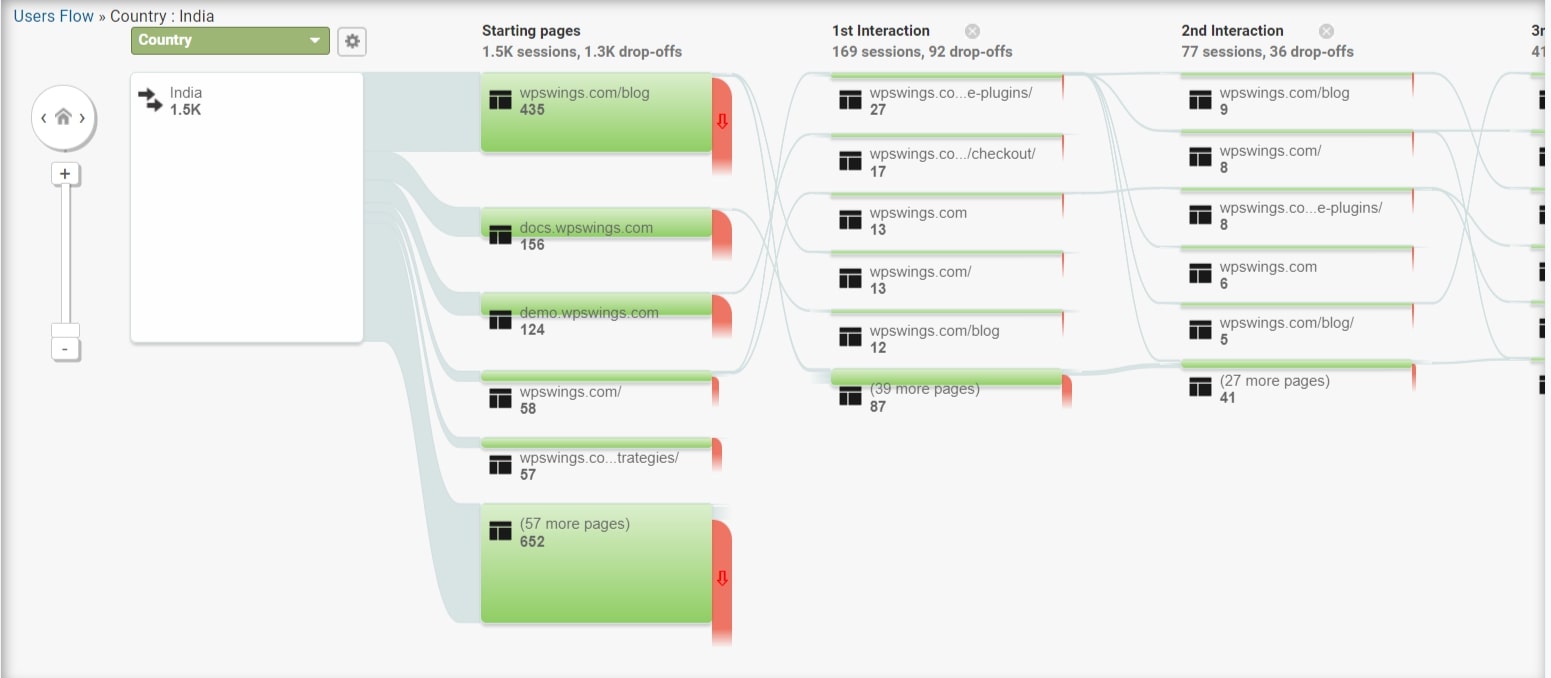 Another advantage of having a good internal link structure is that link juice is sent from one page to the next.
The value of a page sent to other webpages is referred to as link juice in SEO. It provides the search engine a vote of confidence, as more links going to a page indicate that it is trustworthy. All of this contributes to increased domain authority.
You can use a plugin like All in One SEO to boost your internal linking strategy.
Build High-Quality Backlinks
Domain Authority is all about linking! Backlinking, to be more specific. You must obtain, establish, and maintain backlinks, as well as pay attention to their quality.
Basically, the higher the number of backlinks, the better. The same is true for the ones you create. Always strive to link to high-quality websites with good or great domain authority. Also, make sure your links are relevant. For instance, if you work in the skincare industry, connections to food related websites aren't appropriate.
According to Ahrefs, 55.24 percent of websites do not receive organic traffic because they lack backlinks.
As a result, it's safe to assume that you require high-quality backlinks.

You may gain backlinks in a variety of ways to improve your link profile.
Have a continuous check of your links if any are poor, broken, or irrelevant. You don't want to associate with sources that could harm your domain authority.
How Can We Create Quality-Driven Backlinks?
Competitor Analysis
Doesn't matter in which niche you operate in..you will always have competition. If you have the most popular website in your segment, you'll want to keep an eye on what other sites are doing to get their material to rank in the SERPs. And, if you're a small business trying to break into a new market, look at what other successful businesses in your field have done.
You can check your competitors via seo review tools. This one is a free tool that will let you through the organic competitors' data.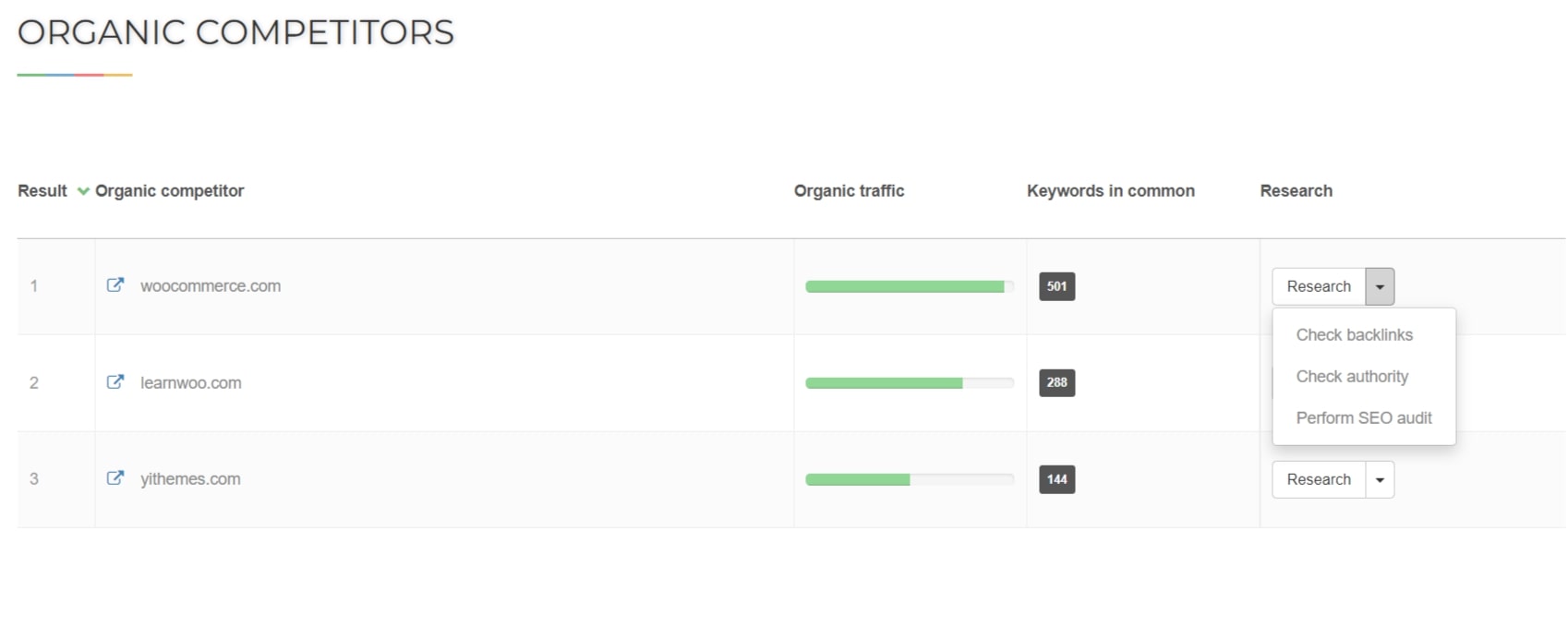 Monitor and learn from your competitors regardless of how well you are performing. Pay special attention to:
What kind of content do they make?
Keywords they're looking for
Their secured backlinks.
You may either mimic or build a superior plan by keeping an eye on what your competitors are doing. This is a crucial part for any business as there are so many skilled marketers out there.
There are numerous excellent tools for tracking competitors, many of which may provide automated reports. It's an excellent approach to see how your SEO efforts are affecting your website.
Elevate Your Social Engagement
The most crucial ranking aspect is social signals. You need to highlight your content on the most significant and relevant social channels, and make people engage with it. Likes, reposts, shares, comments, and other forms of involvement are examples.
Furthermore, your site visitors must find it exceedingly simple to distribute your content if they desire. For starters, strategically positioning social buttons on your pages can be an effective way. Also, develop a technique to encourage others to post comments and queries to your postings. This is one of the most reliable methods to increase domain authority.
Also, you can use WordPress plugins to increase your social media interaction on numerous platforms. Running social media campaigns can never be a bad choice.
You may, for example, use a social networking plugin like All in One SEO on your website. People who enjoy your content can easily share it with their friends and followers using the plugin.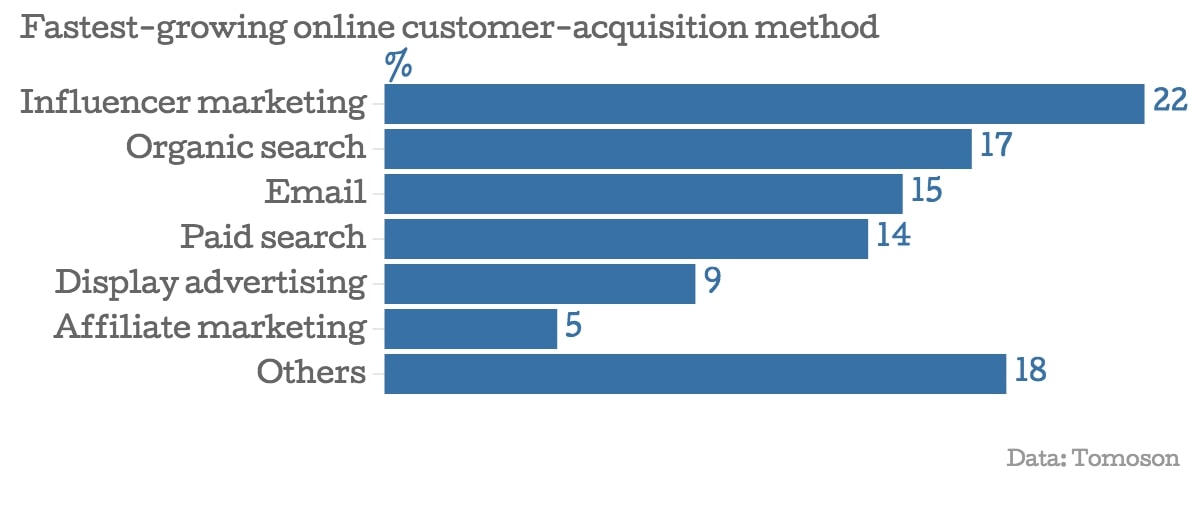 What All Can a Better Domain Authority Offer You
Now we know how to increase domain authority and how it affects our rankings. Time to discuss some additional advantages to a high domain authority score?
Getting ranked isn't the sole advantage of having a high domain authority. Domain authority can help you with other ways too! Here are a few ways that domain authority can assist you with.
Credibility
Building domain authority with the help of high-quality content and backlinks from authoritative websites can be advantageous in terms of reliability. Users will trust your site, and the number of repeat visits will rise. This will also assist you in becoming a thought leader in your field. People will trust you, thus you'll get more direct and branded traffic.
Scope in Selling More
The impact of domain authority might be invaluable if you sell things (virtual or tangible) on your website. It will multiply your sales by a factor of ten. A high authority site will allow you to launch a product and offer it to your visitors even if you don't sell anything.
Chance to Affiliate
Product owners, both online and offline, frequently seek out high-authority websites to promote their goods. You can attract such product owners if you have a lot of authority. After that, you can promote their product and earn a lot of revenue via commissions.
Become an Affiliate and Get the Benefit on your Affiliate Sales!
Guest Post
Everyone requires connections. With a high level of authority, you'll be approached more frequently to share links with other websites via guest posts. You can either charge a fee or receive a backlink from a website with a similar or higher authority in exchange.
Advertisement
A higher level of authority will also increase your chances of being advertised. Advertisers will flock to your site because it is trustworthy and has a high authority. Ads might also assist you in generating a significant amount of revenue.
How MakeWebBetter Increased Its Domain Authority – A Case Study
We'd love to motivate you with a case study of MakeWebBetter, which illustrates how they increased their domain authority using numerous tactics.
Long-Term Link-Building Strategy
Link building strategies did take a bit of upfront leg work for MakeWebBetter but once they laid the groundwork, nothing stopped them from escalating towards considerable success. MakeWebBetter focussed on targeted guest posting towards their products and services for HubSpot, SEMrush, Social Media Examiner, Envato and more; following the proper link schemes. There was no blackheading or unethical behavior…everything was whitehat and meaningful.
Link Exchange
The link exchanges were done in a very controlled way that were relevant to their niche i.e. neither irrelevant nor reciprocal. Each and every process of MakeWebBetter was whitehat.
Partnership and Collaboration
Except link building and guest posting, several partnership methods were performed by MakeWebBetter like social media collaboration, complementary collaboration, affiliate collaboration.
MakeWebBetter started when their domain authority was around 10and now they have increased up to 20%. Yes, indeed it's quite a highlighting achievement!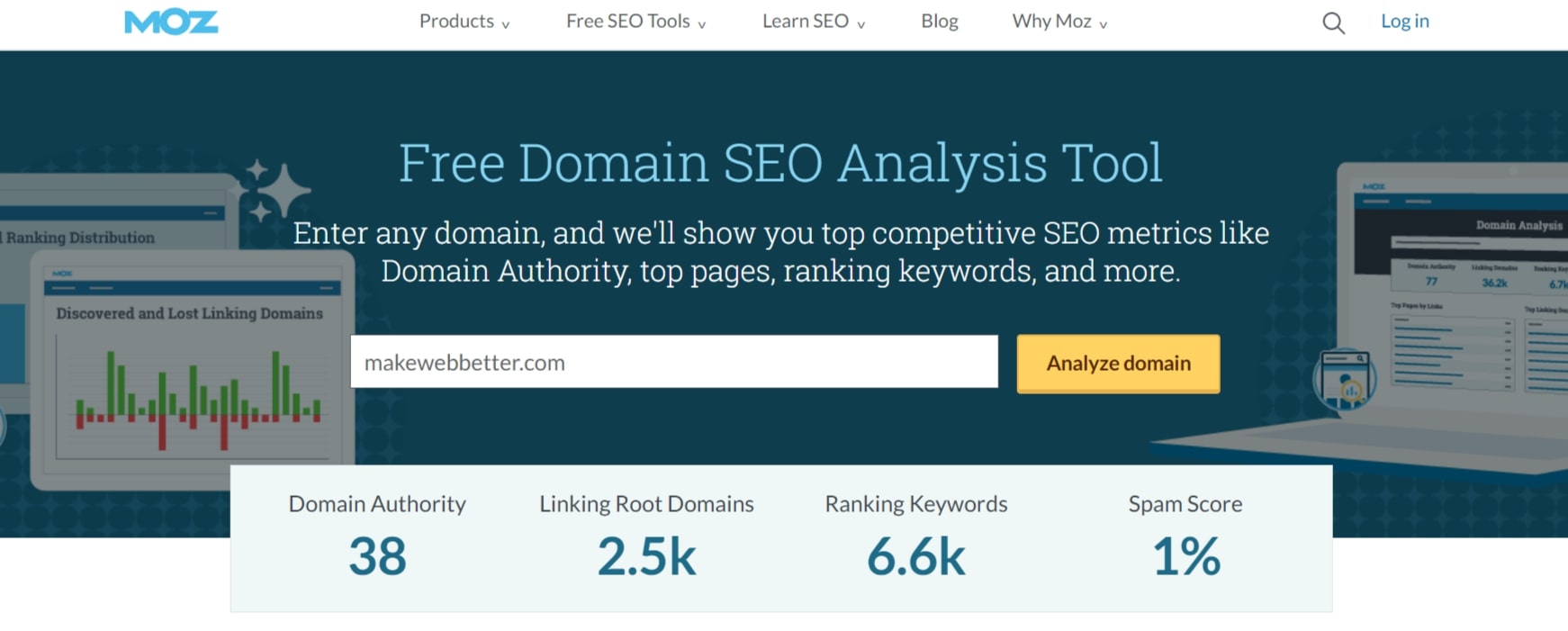 Makewebbetter was also routinely posting 16 posts per month on their website, creating a lot of useful content on a consistent basis, which contributed to their success.
Wrapping Up
Improving domain authority sounds like a fantastic idea. However, doing so requires a lot of persistent effort. A higher domain authority ensures that your site is trusted by both users and search engines. However, failing to try in the proper way can stifle your site's growth.
This is why the goal of this blog was to teach you the most efficient techniques to increase your domain authority. We've also talked about how to calculate your domain authority, the benefits of having a higher domain authority, and a lovely little case study. We hope that this blog will assist you in streamlining your marketing efforts in order to increase the domain authority of your WordPress site.
Please leave a comment below if you have any questions about domain authority.