Musicpark increased revenue by gaining traffic upto 20% more and also got a 10% increase in website sessions with our Upsell Order Bump Offer plugin.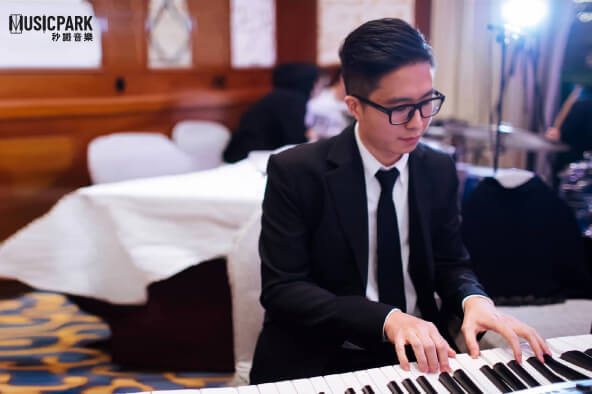 Key Features: Customize offer layouts, exclusive WooCommerce upsell and cross-sell one-time checkout offers, multiple order bumps, Smart Offer Upgrade
What the company is all about?
Musicpark is committed to providing three services, namely: professional piano teaching, online self-study courses of Royal Grade 5 music theory and music score trading.
Music in Seconds combines online and offline music courses to provide flexible time for students who are busy with their studies and work to learn music.
What Were Their Challenges?
They have been in the music industry for years now and have served multiple customers throughout. However, there is always a desire to develop and spread the wings further. But in order to advance, they needed to service more potential consumers as well as their current ones. The main focus was on raising consumer engagement levels in order to increase overall sales.
What Is The Solution And Where Did They Get That?
Musicpark started using the Order bump offer plugin for WooCommerce developed by the team at WP Swings to provide as many offers and attract as many customers as they can. This decision resulted in immediate benefits for Musicpark in terms of traffic and the number of sessions.
How Did Order Bump for WooCommerce Plugin Help Them Achieve Goals? (Most-Relevant Rated Features As Per Use)
Unlimited Order Bump Offers –
This feature helped Musicpark to number of Order Bump offers that they showed to their users and attracted them based on certain criteria.
Global Order Bump –
Musicpark was able to add all its courses on their site for order bump offers with this feature.
Priority Based –
With this feature, Musicpark created order bumps as per the priority.
Multiple Order Bumps –
Musicpark showed multiple offers as order bumps on a single checkout page. They also created bump offer funnels for every course on their WooCommerce store.
Set Minimum Cart Value For Order Bump –
The feature makes sure that the Minimum order amount is met. Musicpark specified a minimum order value in Cart and Checkout that enabled them to offer courses in accordance with the parameters of their choice.
Duplicate Your Order Bump Upsell Funnels –
With the help of this feature, Musicpark was able to clone the offer, the whole upsell was created automatically in just one click.
Custom Image –
Musicpark changed the default bump offer course image from the funnel setting and replaced it with a custom image. They created their own custom order bump offers for every sales funnel.
Timers and Arrow On Offers To Create Urgency –
One of the easiest strategies to boost conversions and elevate sales is to use a countdown timer alone or with an arrow on smart offers WooCommerce helped Musicpark generate urgency in their store and scarcity in courses.
How These Features of WooCommerce Order Bump Pro Plugin Helped in Their Store's Growth?
According to Musicpark, they have witnessed a massive increase in their customer engagement rate, traffic and sales rate after implementing offers with our plugin.
Also, with a better understanding of their customer's behavior and interests regarding offers, they can focus more on their efforts and the results they achieve.
A Short Quote From Musicpark
"Increase in revenue was the immediate benefit that they saw after successfully implementing the plugin by WP Swings"

– Musicpark
Is Upsell Bump Offer For WooCommerce Plugin Worth The Recommendation?
"I'm happy with the outcomes I'm getting using the Upsell Order Bump Offer for WooCommerce plugin. The moment I have started using this plugin, my sales graph has never stopped rising. An extra special thank you to the developers for their help and encouragement. Because of the quality of the extension and the degree of assistance they offer, I highly recommend this plugin to anyone who is considering creating numerous offers in a few clicks."