KISS Mineral got up to a 15% increase in sales and also a 10% rise in traffic by using our Upsell Order Bump Offer plugin.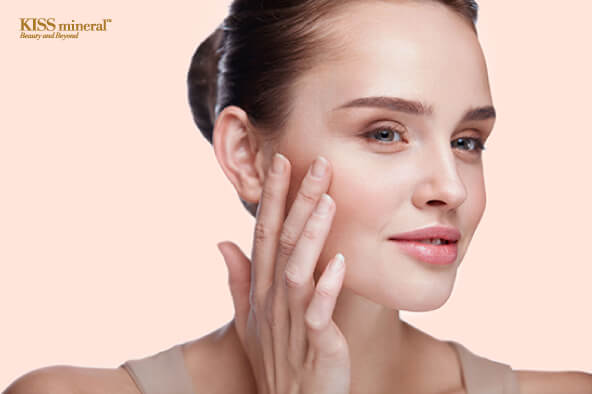 Key Features: Customize offer layouts, exclusive WooCommerce upsell and cross-sell one-time checkout offers, multiple order bumps, Smart Offer Upgrade
What the company is all about?
KISS mineral is a strong blend of technology and beauty that produces exceptionally premium cosmetics and products rich in minerals. A beauty brand that combines high-performance formulae and high-quality outcomes as it uses skin-protecting and skin-caring elements
The skincare solutions are designed for all skin types, including the most sensitive, and are created in close collaboration with dermatologists and researchers.
What Were Their Challenges?
KISS mineral is a well-settled business. They have worked with various customers during their time in this business. The desire to grow and expand the business further, nevertheless, is constant. But in order to advance, they needed to serve both their current customers and more potential ones. Boosting overall sales and increasing consumer interaction was the key objective.
What Is The Solution And Where Did They Get That?
KISS mineral started using the Order bump offer plugin for WooCommerce developed by the team at WP Swings to create numbers of order bump offers in a click and attract as many customers as they can. This decision resulted in an immediate rise in traffic and thereby sales for KISS mineral.
How Did Order Bump for WooCommerce Plugin Help Them Achieve Goals? (Most-Relevant Rated Features As Per Use)
Offer Image Size Customization –
With this one, KISS mineral changed the shape and visual appeal of their order bump product offer. By modifying the offer image's size according to the preferences, you may present your customer with a custom WooCommerce checkout upsell as an order bump.
Unlimited Order Bump Offers –
This feature led KISS mineral to increase the quantity of Order Bump offers that they displayed to their consumers and drew them in depending on specific parameters.
Set Minimum Cart Value For Order Bump –
This feature for WooCommerce cart upsell makes sure the Minimum order amount is met. Set a minimum order amount in the Cart and Checkout so that you can offer products based on the criteria of your choice.
Multiple Order Bumps –
The feature gives merchants the option to display several deals as order bumps on a single checkout page. You may raise the value of your clients' shopping carts while simultaneously making more money by displaying different order bump offers when they are checking out.
Global Order Bump –
KISS mineral added all of their website's products for order bump offers with this feature. If you want your funnel to launch each time a customer adds a product to their cart, enable this option.
Priority Based –
WIth this feature, the order bumps can be created as per the priority. You can specify the priority for something, for instance, if you've made three order bump offers and want the third one to be displayed to the consumer at checkout.
Timers and Arrow On Offers –
To draw attention to the offer and make it more appealing to customers, KISS mineral added an arrow and a timer to the offer with the help of this feature, thereby creating urgency. Even changed the color of the arrow to draw the user's attention.
How These Features of WooCommerce Order Bump Pro Plugin Helped in Their Store's Growth?
According to KISS mineral,  they noticed a significant rise in their traffic, sales, and customer engagement rates after creating offers with our plugin.
Additionally, they can concentrate more on their efforts and the outcomes they obtain if they have a better grasp of their customers' behavior and interests with regard to the offers they create.
A Short Quote From KISS mineral
"This plugin is best suitable for us as per client requirement. Thankyou for the wonderful development from WP Swings teams. Kudos!"

– KISS Mineral
Is Upsell Bump Offer For WooCommerce Plugin Worth The Recommendation?
"The WooCommerce Order Bump plugin has always been a core part of KISS mineral. I absolutely would not have made my sale such a huge success without this plugin. Our experience with the WP Swings team has been wonderful. Yes, it's worth a recommendation!"