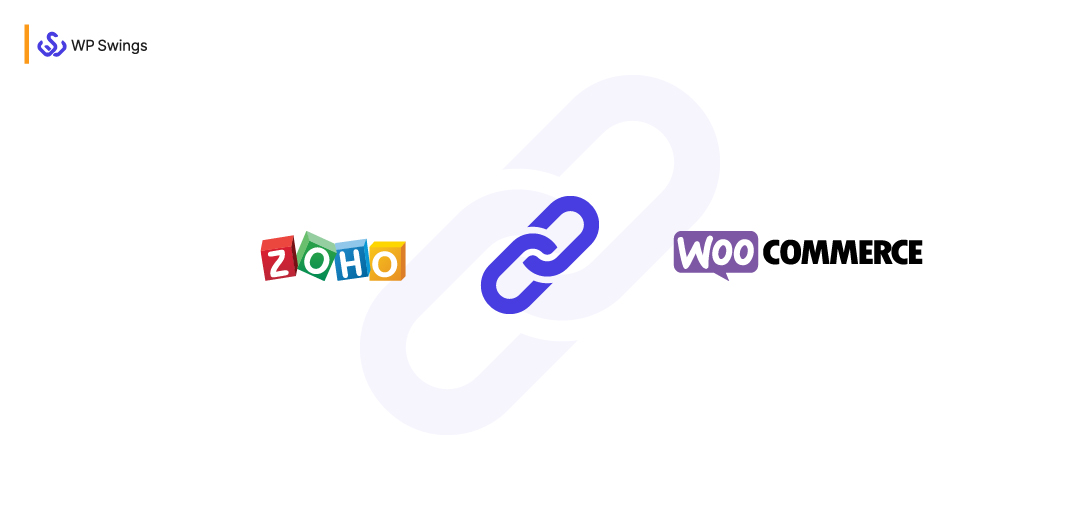 eCommerce isn't only about BUYING and SELLING.
There are plenty of eCommerce challenges , that businesses encounter once they start running their online store.
And the very first challenge is to move your business online. Now here, WooCommerce helps you by charging nothing so you can create your online store for free.
I think this is the reason why WooCommerce is downloaded over 130 million times from WordPress.org.
But creating an online store isn't enough. The real challenge begins once it thrives and you start getting an abundance of data.
You'll need to manage that data and if you don't manage your data well, you'll only be collecting it and wasting your storage. And here Customer Relationship Management(CRM) software comes into play.
CRM Is a Technology That Helps You Manage Your Store's Data Through These Features:
Audience Interaction tracking
Connecting with users through calls/emails, etc.
Funnels to track the customer journey
Comprehensive reports and dashboards for insights
Creating and executing campaigns
That was only a quick glimpse of the features of a CRM. Usually, a CRM comes with many more.
So if you're familiar with CRMs, you might know many big names. But among all those, the one I find most trusted is ZOHO.
I say trusted because Zoho CRM is used in 180 countries by more than 150,000 brands.
Hence we can say, WooCommerce and Zoho would be the ultimate combination of the most trusted solutions for eCommerce store owners.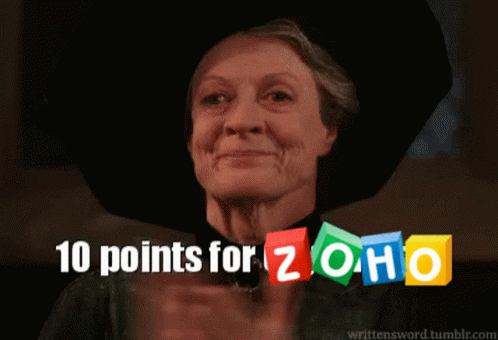 Thus, in this blog, I'll tell you how to integrate your WooCommerce store with Zoho CRM. So that you can manage your store data efficiently and make the most out of it.
So let's begin with addressing the problem that makes you integrate these two platforms and creating one Zoho WooCommerce Integration
A. The Problem
For almost everyone who operates their business online, double-entry is either a necessary evil, or it once was. This happens because, once orders are put in your ordering programme (WooCommerce), you must reconcile them with accounts in your customer management software (Zoho CRM, in this case).
Additionally, not all software "talks" to one another well out of the box. Entrepreneurs don't need to look much farther for a relationship between the two because there already is one.
WooCommerce has become a choice of millions of eCommerce store owners. To be precise, over 4.4 million live websites are using WooCommerce.
Do Creating Your Site Over WooCommerce Interest You Alot??? But You're Unable to Do It on Your Own…
Chill…we're listening!!!
WP Swings has now come up with various services offered by leading industry experts, just you have to WAVE your hand and hint us to ASSIST you.
It's because you don't need to pay a single penny to get started with it. Plus, you get hundreds of plugins and extensions to extend your store's features. But that's not a problem.
The problem is, when a WooCommerce store thrives, it receives data in abundance. Data of their customers, orders, deals, products, etc. Now think if you receive hundreds of orders every single day, how would you analyze all of them at the end of the quarter?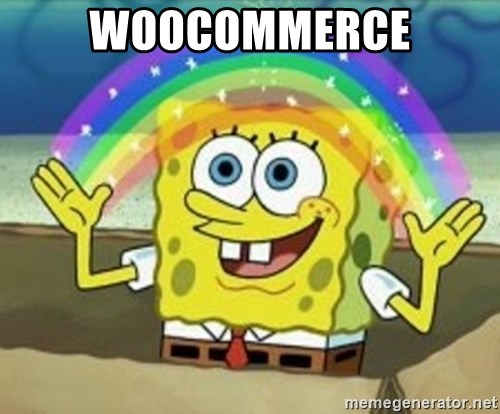 Even storing that huge amount of data would become bothersome, let alone analyzing.
This is the problem many WooCommerce store owners face. And to deal with this challenge, they look for something that can help them tackle this issue.
B. The Solution
The solution to the problem I discussed above could be something that can help them keep their WooCommerce data on a platform utilizing the Zoho WooCommerce Integration plugin. That lets them track their data, visualize it in an easier manner, and provide a thorough analysis to get better insights.
Get Your Hand on Our CRM Integration With Zoho Exclusively by WP Swings
Try the plugin and connect your WooCommerce store with Zoho CRM. You can right away start syncing your data over Zoho for smoother management with Zoho CRM integration.
Users of WooCommerce desire a solid Zoho WooCommerce Integration, not anything hurriedly set up or unproven, to go along with their capable internet business. One that links your two systems and syncs various types of data on a special platform is one we've developed.
It not only offers the integration your business needs to save time, but it also gives you the confidence you need to know your costs are going down and your productivity is going up.
This'll make it easy for the store owners to learn what actions to take to move them in the next stage of your funnel. Thus we came up with a solution named CRM Integration for Zoho.
If you require more light on the plugin features and installation, kindly refer the below video—
Zoho WooCommerce Integration is an apt solution to this problem. This extension integrates your WooCommerce store with Zoho CRM. And helps you sync your WooCommerce data over the platform for better management.
The plugin comes with feeds you can use to set the synchronization rules for WooCommerce objects data. You can either use the default feeds or create your own custom feeds to sync any other objects data.
You can customize these feeds to select the trigger event for synchronization, map WooCommerce order status with Zoho, map field type with field value and much more.
The default feeds sync WooCommerce Orders, Products, Contacts, and Deals data.
Now I know you all are thinking this is another promotional post and I'm going to promote my product in your face. Well honestly, this is a promotional post but you may like it after learning about the benefits of this plugin.
So just hear me out.
Benefits Of Zoho WooCommerce Integration Plugin
I. Saves Your Developer's Time
This Zoho WooCommerce Integration plugin lets you store the error logs that occur while syncing the data. But above that, it provides a comprehensive logging report which contains response, request, object data and many other sorts of details.
This makes it easy for your developers to figure out the error and resolve it which ultimately saves their time they would've wasted on that error.
II. Quick and Simple Data Sync
Zoho CRM would swiftly sync all of your WooCommerce data. Data from WooCommerce, both ongoing and prospective, can be quickly synchronized with Zoho.
Curious About- Top CRM Integrations Working in a Sync With WooCommerce???
Here's the list…we have crafted a list out of all top performing yet popular CRM integrations for WooCommerce.
III. Offer Outstanding Business Solutions to Work With
40+ Business Solution apps are available with Zoho.
Zoho CRM is the best programme you can combine with WooCommerce and is at the top of the list of apps you can use. The CRM system is what includes all the capabilities you require for managing your client interactions in the best possible way.
One system's connection to another is what makes it possible for them to cooperate. Getting the information you require and having some chores completed automatically can enable you to work more productively.
IV. Synchronizes Data In No Time
When your WooCommerce store grows, it receives tons of data. Syncing it to a platform can take an eternity. But with this plugin, you can send your data over Zoho in no time.
This Zoho WooCommerce Integration uses Zoho API that lets you send multiple records of any module in one go.
So whether it's your historical(existing) WooCommerce data or the new one, the synchronization gets done at full tilt (which could've taken a while otherwise).
V. Automatically Update the Deleted Feed Records
Even if you mistakenly modified or removed data across just one platform, you can easily sync and update the existing information using the plugin's Reset Zoho Feed Id meta box settings feature. It enables data stream synchronization effortlessly.
VI. Easy To Set Up And Use
The plugin comes with a super easy and user-friendly interface which makes it easy to use. You don't need to be a tech nerd to set up the plugin, install and use it at your WooCommerce store.
This WooCommerce Zoho CRM Plugin is easy to set up. You don't need to be a tech nerd to install and use it in your WooCommerce store.
VII. Upscale your Customer Relationships
You may directly build contacts from your orders with WooCommerce and Zoho CRM. As a result, a contact is created in Zoho CRM each time a consumer places an order on your WooCommerce website. facilitating your ability to use direct marketing to further promote your company and its goods.
You can see your contacts and deals in connection with Zoho CRM. You have a better chance of closing more business deals because you can rapidly respond to emails. As visitors engage with your WooCommerce website, its analytics tool also provides you with a thorough understanding of the status of your leads, contacts, and prospects.
VIII. Provides You Full Control For Your Data Sync
CRM Integration for Zoho plugin gives you complete control over how you want to sync your data. This plugin provides you feeds you can use and customize to sync data the way you want.
For example, you can customize the feeds to automatically take effect on Zoho whenever an order status in WooCommerce changes.
Additionally, there is a tool for filtering errors in the log database. This tab has two sections, one of which is Sync Logs and displays the data you transmitted from WooCommerce to Zoho CRM.
How To Use WooCommerce Zoho CRM Integration?
WooCommerce can be used now. The Zoho CRM integration process is simple; thus, I advise you to start with an evaluation. Our integration software was created to function with almost any company.
But that's not how it operates by default! It needs to be tailored to your needs so that it not only addresses your immediate issues but also foresees and addresses potential future issues.
Putting this aside, let me go over the setup procedures.
Follow these steps to configure the plugin and start using it on your WooCommerce store-
Go to the WooCommerce marketplace.
Install the plugin on your website.
After installing, setup the plugin referring to the setup assistance resource.
Start customizing the existing feeds or create new ones as required after setting up the plugin.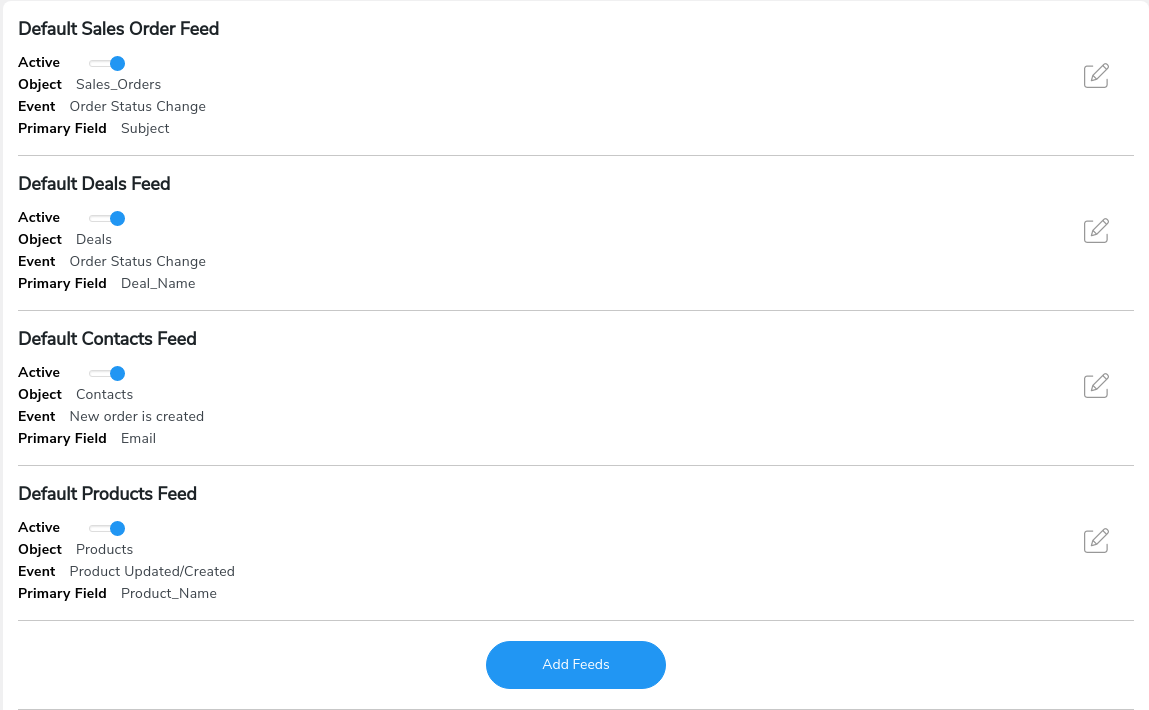 You will need to tweak some of these settings under a feed-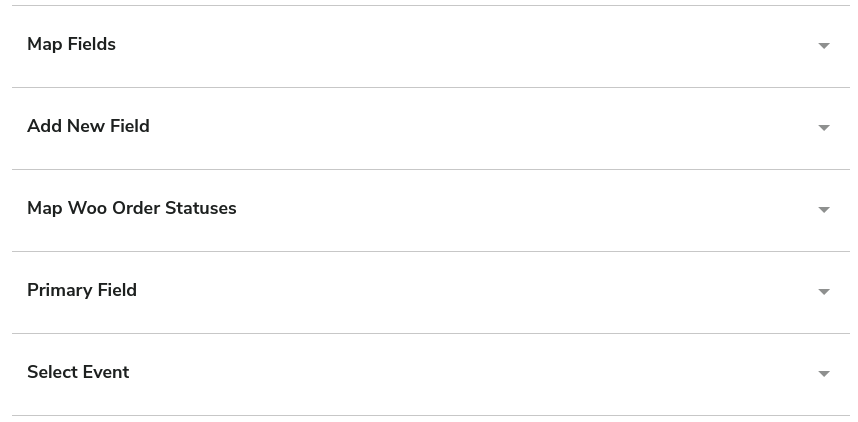 I. Select Object
Select a WooCommerce object you want to sync the data for.
II. Map Fields
Map a field to the value it will store.
III. Add New Field
If you want to sync some other data of the object, add that field to the respective feed.
IV. Map Woo Order Statuses
Map WooCommerce order statuses with Zoho order statuses to make sure it takes effect in Zoho CRM automatically if it changes in WooCommerce.
V. Product Details
Enable this setting in the Orders feed to sync the products data that was purchased in the order.
VI. Primary Field
Make a choice out of a field to make it a primary key.
VII. Select Event
Choose the event that will trigger the data sync process.
After customizing the feeds successfully, go to the Data Sync tab to Enable/Disable data sync. You get 2 settings in this tab-

VIII. Bulk Data Sync
Enable to sync all the historical data of the selected object.
IX. One-Click Sync
Enable to sync all the Newly added or failed data to sync over.
Go to the Settings tab after setting the synchronization. Here you'll get these 3 options-

X. Enable Instant Sync
In order to make sure the data sync instantly over Zoho CRM, you need to allow the instant sync feature of the plugin as soon as you receive it on WooCommerce utilizing Zoho WooCommerce Integration plugin.
XI. Two Way Sync for Products and Orders
Enabling this toggle will allow you to sync the product stock quantity and sales order status from Zoho CRM to WooCommerce. If you enable these toggles, whenever a Product's stock or an Order's status is changed in the Zoho CRM, it will sync and reflect over your WooCommerce store as well.

XII. Background Sync
With the background sync feature on, you can sync your existing data in the background over Zoho CRM every 5 mins using the Bulk Sync feature. This feature helps you when you don't want to sync the data in the beginning while setting up the integration.

XIII. Enable Logging
In order to log synchronization errors you need to enable the logging of sync data.
XIV. Enable Woo Sync Logging
This setting allows you to easily enable or disable your log creation for the WooCommerce based synced data over your Zoho CRM.

You might think, why is it useful for me??? It is. Once you want to check your synchronized WooCommerce data over Zoho CRM for your log maintenance, you can utilize the data from here.
XV. Delete Log After X Days
Set the number of days you want to store the logs for.
XVI. Map your Product Name to Field Values Effortlessly
You can now easily synchronize the product names in the ZOHO CRM order field and successfully map it using the function of our Zoho and WooCommerce Integration plugin, so don't worry if you need to include your product name with your mapped data.
You should watch the feature's screencast for a more thorough understanding–

It is easy to sync the product names in the order field of ZOHO CRM thanks to the WooCommerce Zoho CRM Integration plugin. This feature is incredibly useful when you need to map the data for your orders within CRM.
So this is how you set up this Zoho WooCommerce Integration plugin. If you want to dig more into the plugin, you can go through this documentation.
Final Thoughts
eCommerce is challenging. But with proper tools and strategies, you can deal with it smoothly. And WooCommerce with Zoho CRM is a strong combination of tools that can help you not only handle your store data efficiently but improve your campaign performance, lead nurturing, revenue generation and so much more.
And if you're using both of these platforms, WooCommerce Zoho CRM integration becomes a must try. Obviously, you'll need something that can send your data to the CRM, otherwise how you'll manage it.
So if the plugin intrigued you, give it a try. If you've any sort of doubt, you can connect with our WooCommerce experts to get rid of it.
Worries…Worries & Worries!!! That's What Your WooCommerce Store Is All About???
Hey Buddy!!!
WP Swings is all set to assist you with any sort of concern that your WooCommerce store is creating for you….Just let us know once.