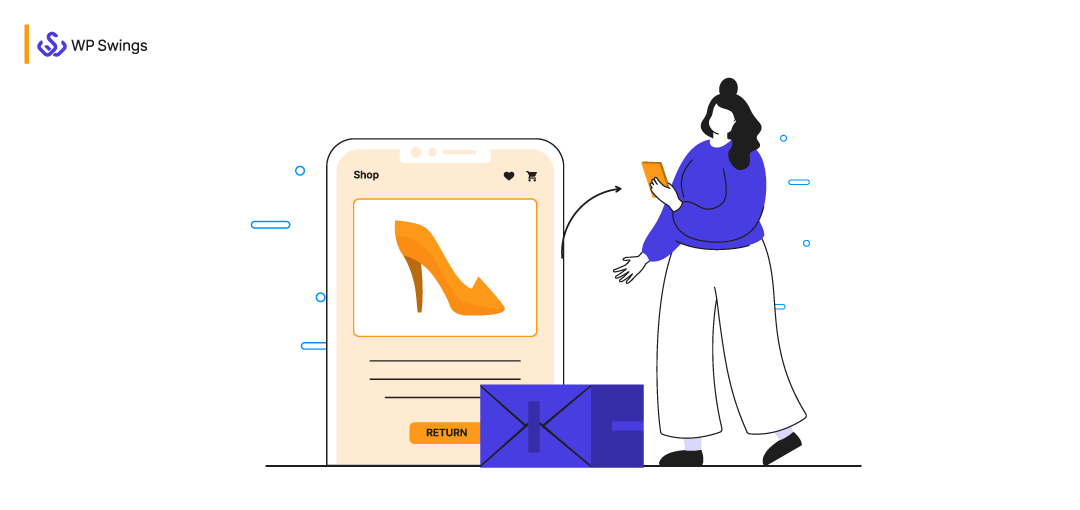 Preparing your Online Store for Return and Exchange is Vital for the Growth of your Online Business.
According to a report, though the holiday season has ended, consumers' spending hasn't. More than half (51%) of shoppers said they plan to shop after Christmas, with 38% planning to return gifts this year, according to a RetailMeNot survey of more than 1,000 consumers.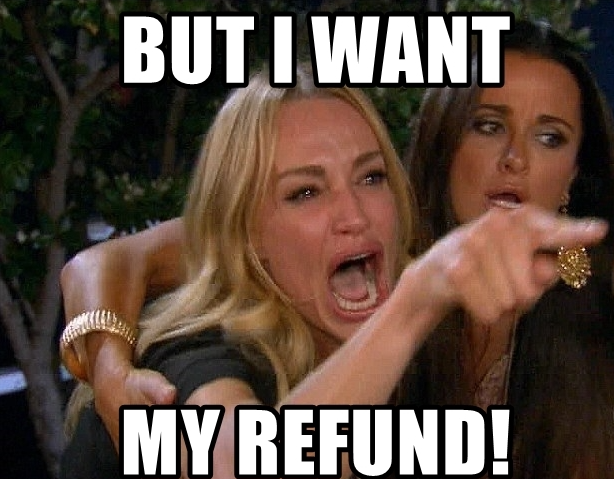 However, returns are a complicated subject for retailers because flexible return policies are becoming the norm. Returns procedures, on the other hand, can be detrimental to a retailer's budget and the ecosystem, as undesirable articles are often liquidated or discarded.
Then, What's The Solution??? I Think You Need To Check This….
Return Merchandise Authorization (RMA) is undeniably one of the most important features, and setting this to your online store will enhance the after-sale services and improve overall customer satisfaction.
A satisfied customer will come back, while an unsatisfied customer will definitely switch to your competitors, that's a fact. Therefore, again comes a question, like how would you go with the best RMA offerings in your store????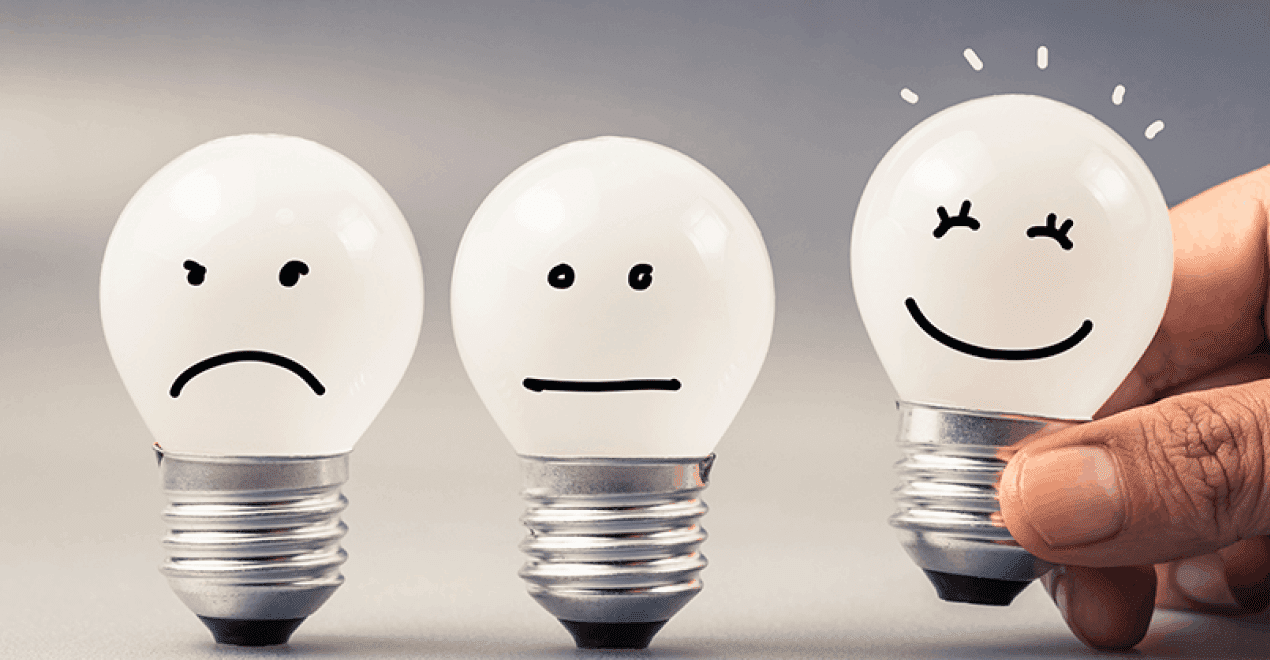 There's a fact that- the Quality and Customization of your online store depend predominantly on the choice of your plugins. So, choose them wisely….
Need An All-Rounder RMA Solution For Your eCommerce Store???
That would easily and strategically implement returns, refunds, and exchanges in your WooCommerce store….
Additionally, with the WooCommerce RMA plugin, you could make your customer's experience i.e. related to returns and exchanges pleasant, increase the retention rate, and grow your eCommerce business overall.
The plugin's setup is easy and smooth, the premium version of the refund plugin is affordable without any recurring payments. Above all, WP Swings provides requirement-based customization to its clients, allowing store owners to modify it according to their wishes. You can simply contact the experts and tell them your needs.
This article is right here to guide you with the entire setup process from step one until you are confident enough with all WooCommerce RMA settings.
Therefore, before panicky jumping straight into the setup, let us first discuss RMA-based initial basics here…
What Exactly Is RMA?
Let's have a quick understanding of Return Merchandise Authorization (RMA), its meaning, and why it is important for the growth of your online store.
RMA is a marketplace arrangement that allows the buyers to request returns, refunds, and exchanges on merchandise that they have bought and aren't satisfied with. This sort of arrangement gives confidence to buyers to spend a higher purchase amount because they know that they can always return the product if it doesn't fit into their requirements.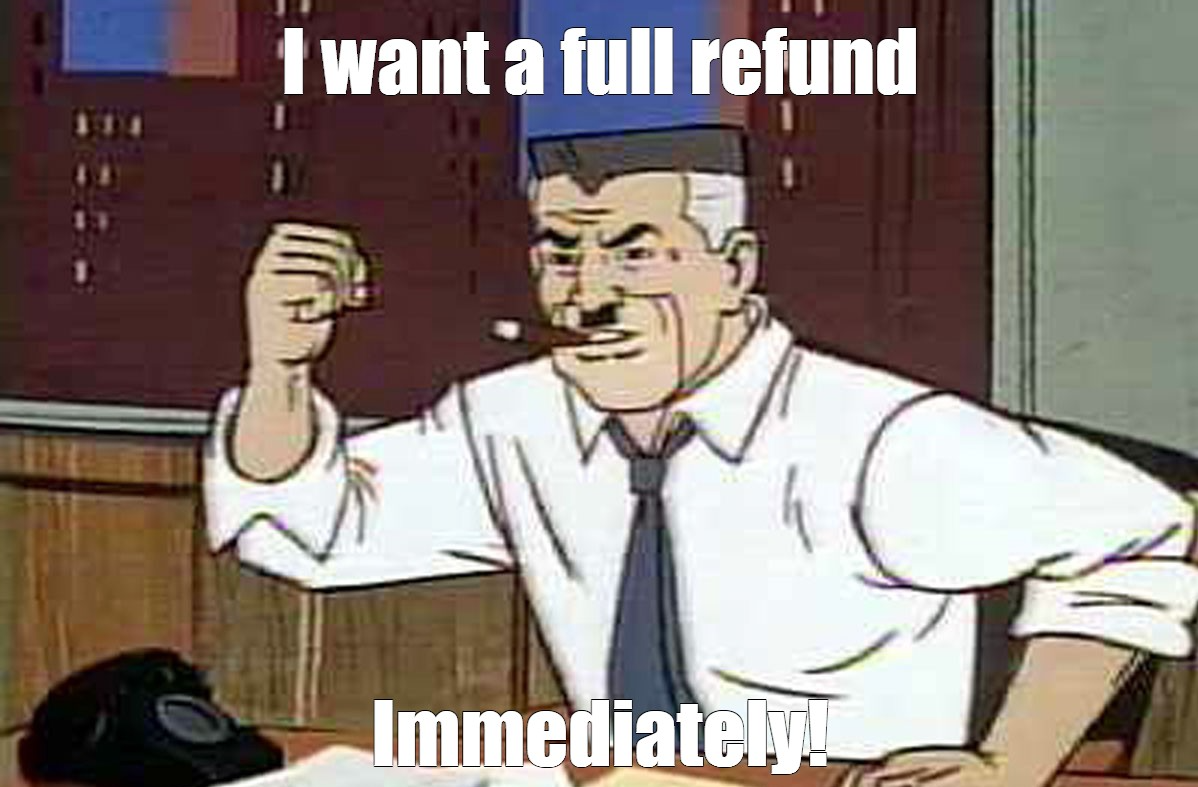 RMA includes multiple ways to resolve the buyer's post-purchase query. It includes order cancellation, refund order, exchange of products, a refund in the wallet, etc.
Managing return and exchange procedures manually would be really complicated and less fruitful for online store owners. But, with the help of plugins, the process can be made smooth and quick.
Note: The WooCommerce RMA plugin is available for FREE and also has a PRO version. I will guide you with both in detail. 
One Plugin With Complete RMA Solution
Get the one-stop complete solution for return, refund, cancel an order, exchange, wallet, and other related RMA management issues; all in this plugin…
For WooCommerce stores, we bring an affordable and effective RMA management plugin. Let's get started with its setup process, for the free and premium versions.
Return Refund & Exchange For WooCommerce: Free Version
To use the WooCommerce return and exchange lite plugin, first, you need to install it and activate it on your WooCommerce store.
Click on the "Plugin" bar of the vertical menu in the WordPress admin dashboard, then click on "Add New".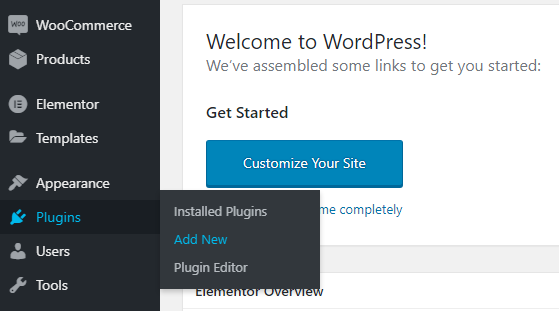 Search for "Return-Refund" in the search bar present at the top right.
The first plugin that appears would be the one that we are looking for.Install and Activate it.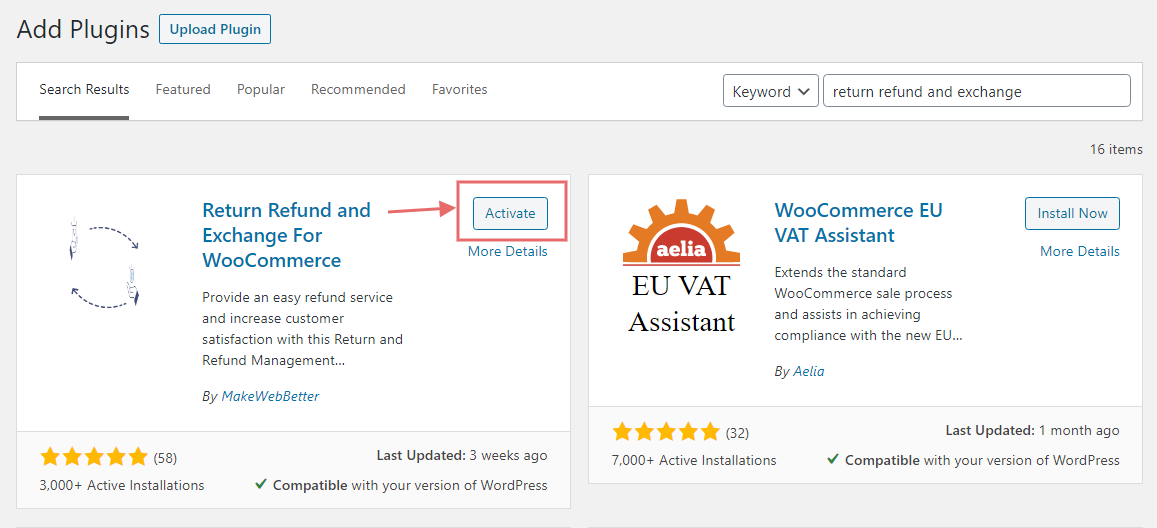 Post plugin activation, you'll see a new configuration option under the WooCommerce submenu as "Return Refund and Exchange For WooCommerce". This configuration will allow you to manage all the notifications, email settings, and refund settings.
Therefore, To Enable The RMA Feature In The WooCommerce Store, Open The Settings In The WooCommerce Menu.
Under the setting option, click on the "Return Refund and Exchange For WooCommerce Setting" option in the top menu bar. All the settings related to return and exchange will appear down in this menu.
The first setting to start the RMA implementation is the General settings tab. This tab includes basically all the initial enable/disable settings for the plugin. For better understanding, you can refer to the screencast given below-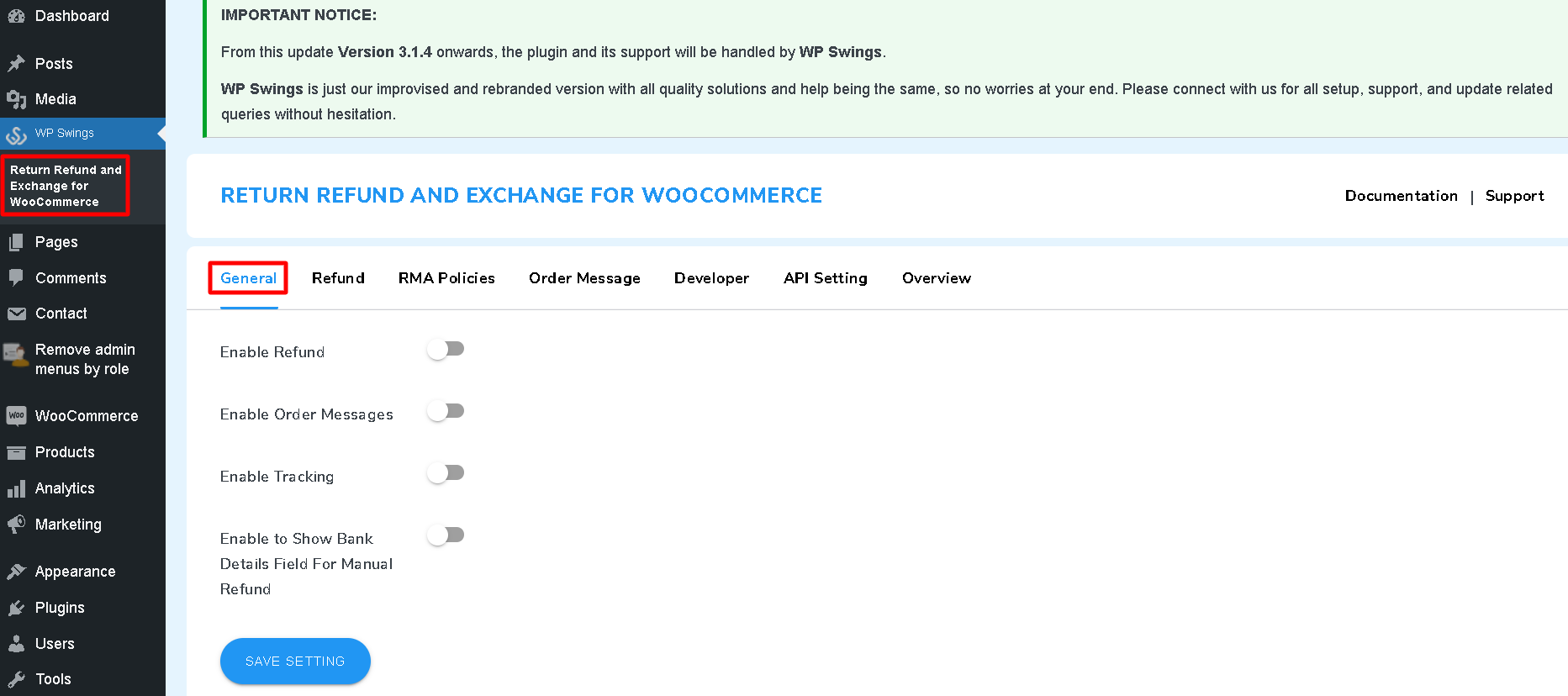 Enable Refund
Order Messages
Tracking
Show Bank Details Field for Manual Refund
These four settings would assist you in setting up the refund request button in the customer order's detail. Consumers can apply whenever they need a return or refund, simply by clicking on it.
The screencast below shows how refund enabled settings change the order page.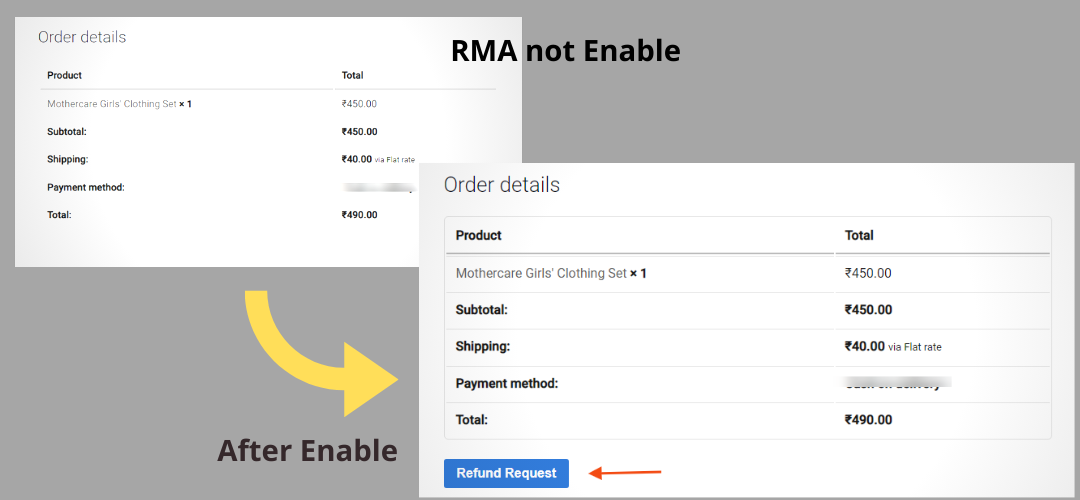 Other than that the plugin consists of some other settings that help you to set up other aspects of the refund process that you just enabled. These settings include the Refund Settings tab, RMA Policy tab, Order Messages tab, API Settings tab, etc.
In case you wanna check out the setup scrutiny's for the plugin in detail, don't stress, just refer to our plugin setup resource documentation right away…Voilla!!!
Still, if you're in doubt about the plugin working and its setup. You can have a basic understanding of that just by referring to the live demonstration utilizing this example given below. Let's hop on…
Live Demonstration Through An Example
Consider a boy who ordered a pair of football boots for his football training. The payment was made and within a couple of days, the order was received.
Unfortunately, the pair was bigger than his foot size to such an extent that if he tried to shoot for a goal in those boots, it might fling off along with the ball towards the goal post.
Luckily, the merchant offers a return and exchange on the pair of boots.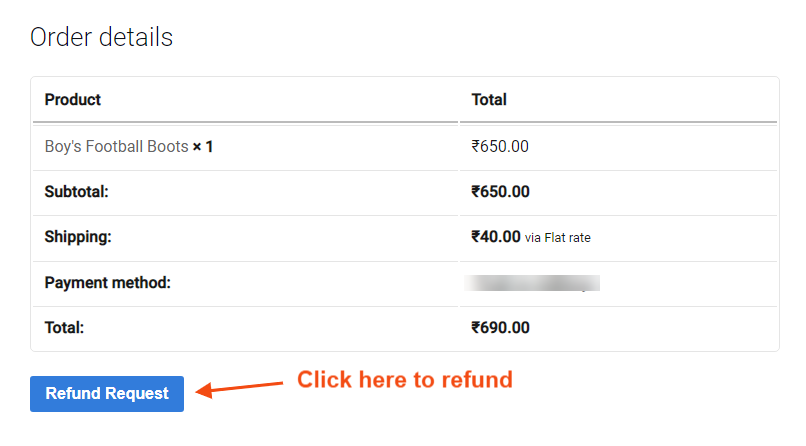 The boy clicked on the refund request and fill out the refund request form, along with the reason.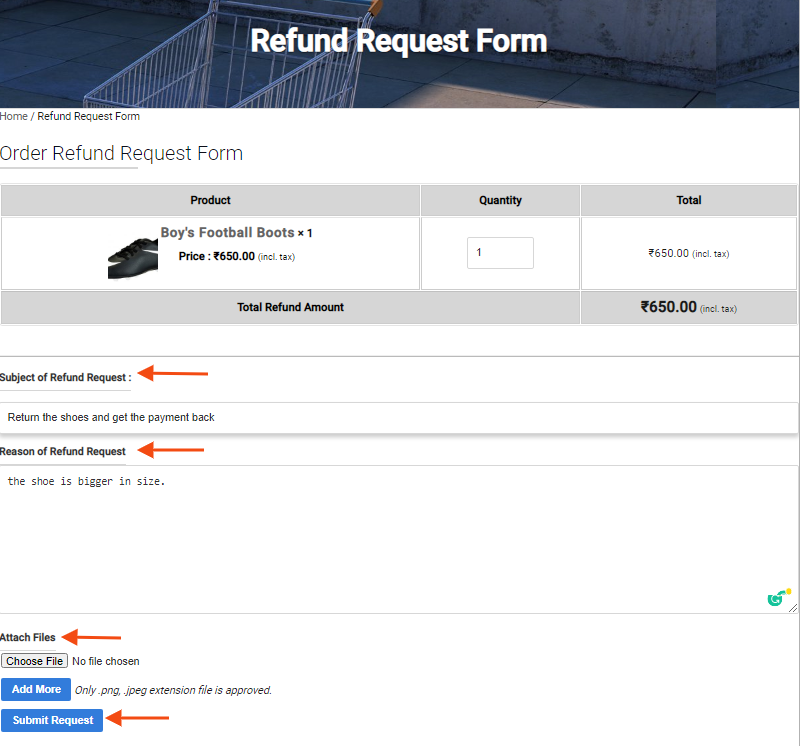 As soon as the boy submitted the refund request form, the merchant received a notification regarding it.
The merchant checked the buyer's refund query. The merchant accepted the refund request when convinced. He could have canceled the refund request if it did not fit into the refund policy or the reason for the refund was a vague one.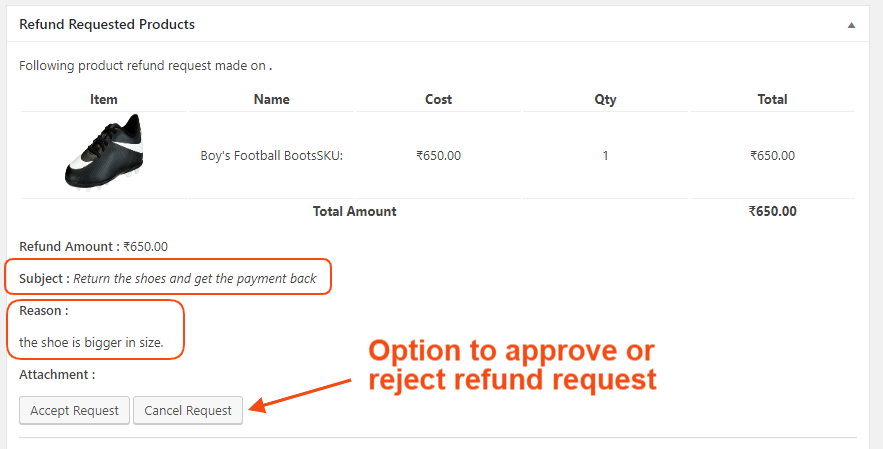 After accepting the refund request, merchants have to pay the refund amount to the customer. And, further, manage the product stock when the product is back from the customer.

To pay the refund amount, merchants have to proceed with payment gateways manually, in the free version of this plugin. Whereas in the premium version, the refund amount is credited to the user's wallet account seamlessly with a click.

The boy was delighted to have his amount back. Now he could order a new pair of boots for his football training. He was also satisfied and pleased with the merchant for the fair RMA policy.
There is a high possibility that he will buy another pair of boots again from the same seller. And, may ask his team members to purchase as well.
Still, Wanna Try Before You Buy!!!
Learn about our plugin and see it in action with our plugin's personalized Demo. Get convinced by the plugin before you proceed to spend your bucks on it.
If you're in the mood to switch directly with our PRO version then need not think again and have a second thought, just refer here…
RMA Return Refund & Exchange for WooCommerce: PRO Version
The premium version of the WooCommerce RMA plugin adds several new features that weren't available in the free version.
The free version is limited to refund requests. Even the refund payment was manual with other payment gateways.
But with the premium version, new features such as exchange, user wallet, refund auto-accept feature, minimum amount setup, cancel the order, text setting, buyers note, and many other features are available.
Above all, the plugin will provide you a complete environment for return, refund, exchange, eCommerce wallet, shipment label, etc., to make the RMA procedure more dynamic and advanced.
Installation Process
To get the WooCommerce RMA premium plugin, visit RMA Return Refund & Exchange for WooCommerce over WP Swing's product page.

To get the plugin, you don't need to toil hard, just hit on the  "Buy Now" button right away.
It will take you to the payment page. On successful payment, you will receive an email with the .zip file. Download the .zip file of the plugin.
Upload this zip file by clicking on "Upload Plugin" in the plugin option of your WordPress dashboard, likewise displayed in the screencast below-

After the installation, activate the plugin.
As soon as you activate the plugin, a new RMA configuration submenu is added to the WooCommerce menu. This configuration setting will allow you to set up the notification setting and other RMA-related settings.
Note: You must verify the RMA license within 30 days of purchase. To verify, follow Plugin Backend Settings > License Tab > Enter Purchase Code > Click Validate.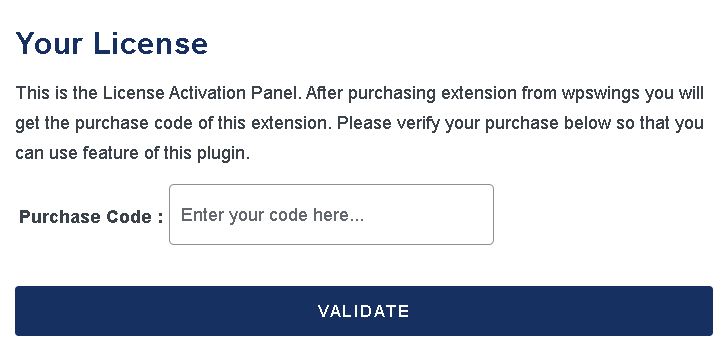 With this, the installation process and verification process are completed successfully.
Therefore, Let's Explore All Of Its Features And Learn How We Can Take Maximum Advantages.
General Setting
This setting tab includes all general setup options available with the plugin that include return, refund, exchange, and cancellation settings. This is the initial setup option available in the plugin. This option includes almost all basic plugin setup functionalities within.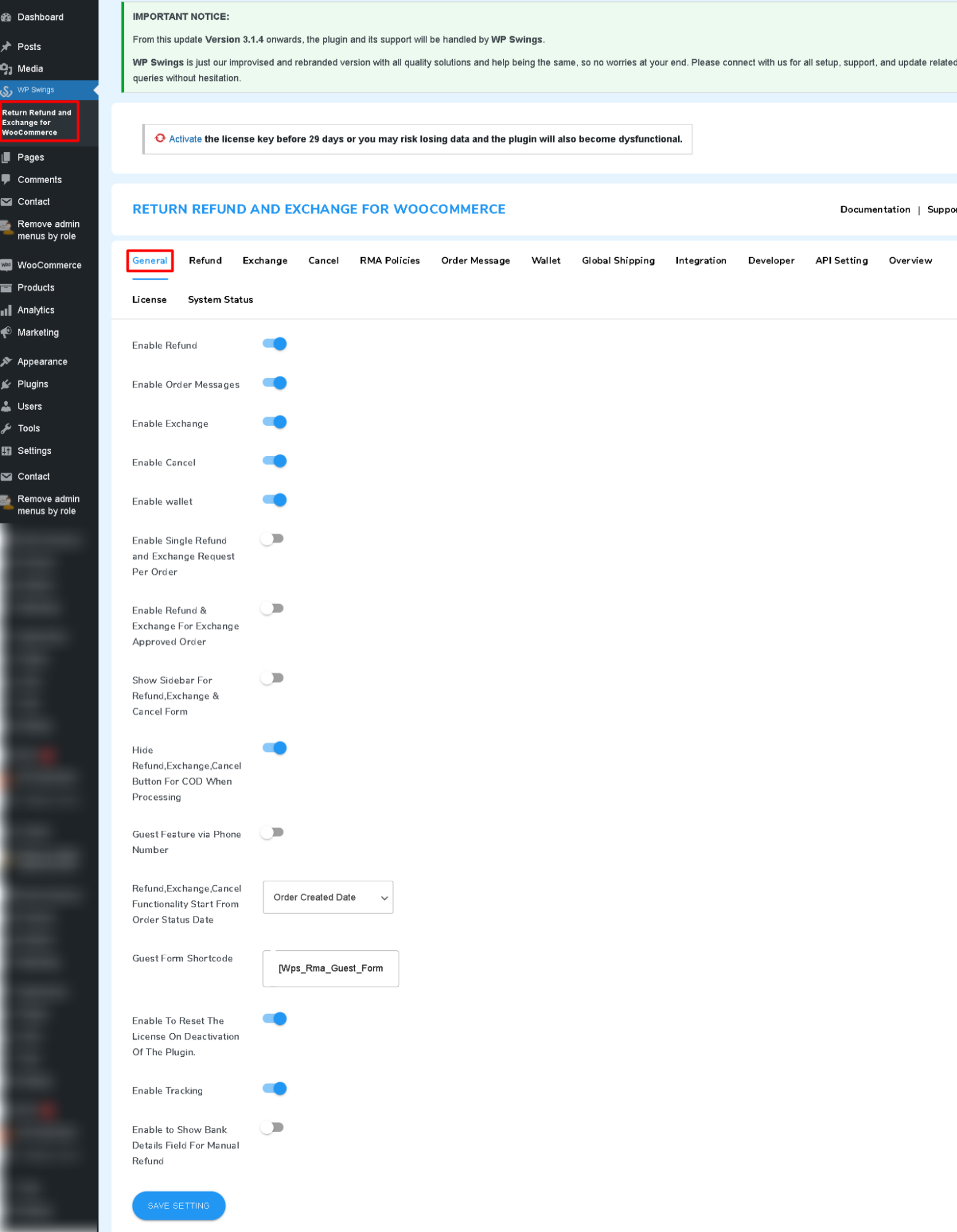 Refund Request Setting
The configuration options accessible in this tab of the plugin can be used to properly manage refund request-based setup scrutinies. Using the tab setup options, store managers may effectively manage their refund requests as well as the display of refund-related settings.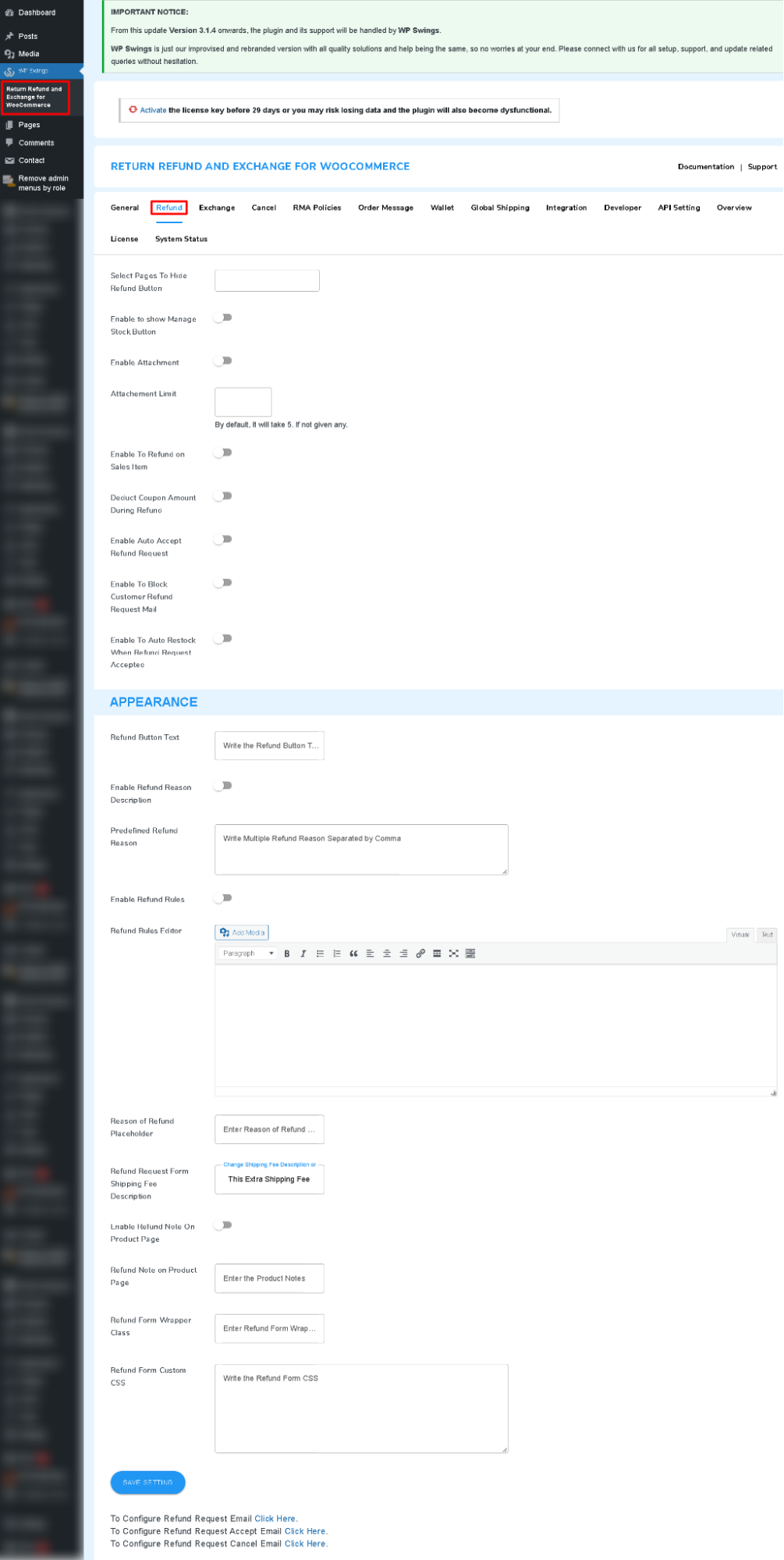 Exchange Request Setting
The configuration options accessible in this tab of the plugin can be used to properly manage exchange request-based setup scrunities. Using the tab setup options, store managers may effectively manage their exchange requests as well as the display of refund-related settings.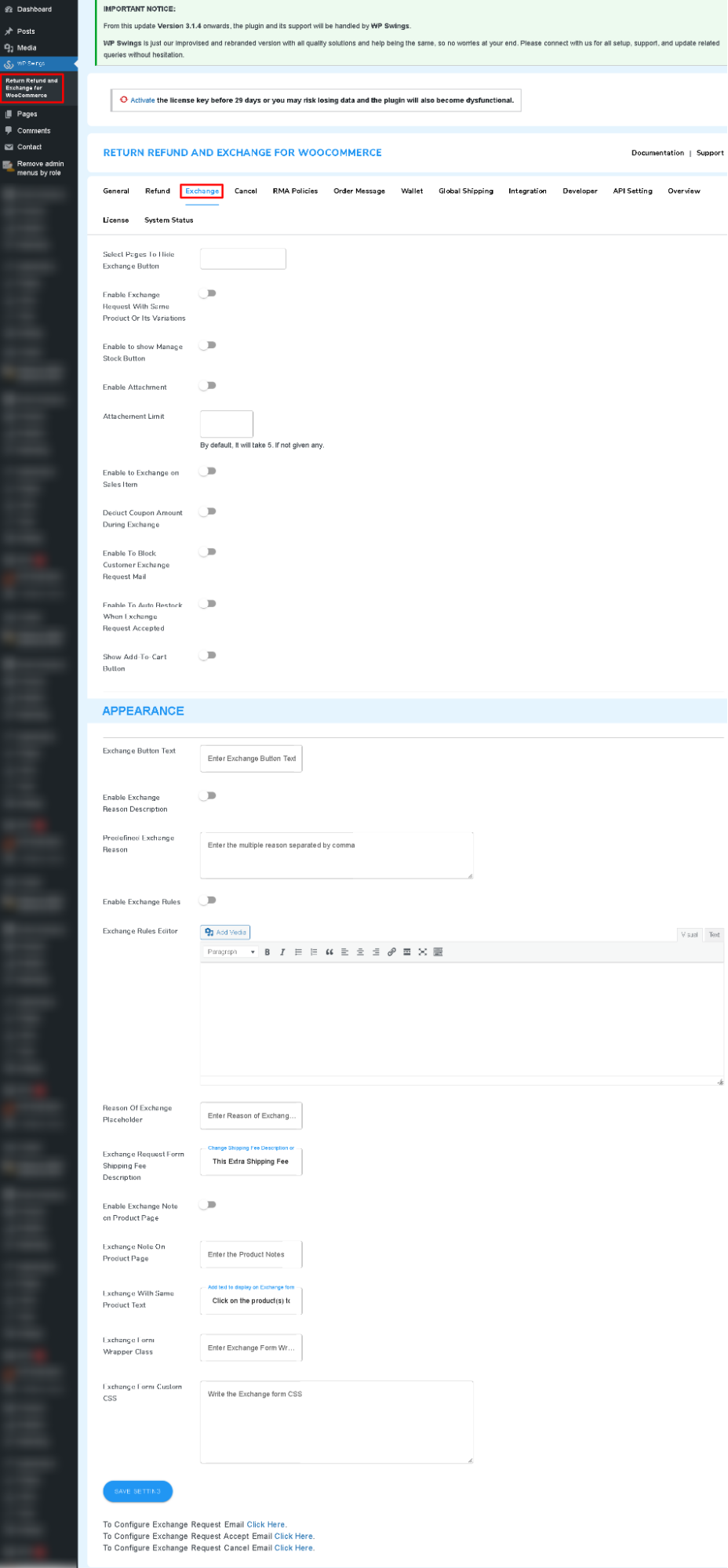 Cancel Order Setting
When a product is not delivered successfully, the return and exchange alternatives are not available. In this instance, the buyer must simply cancel the order that was placed.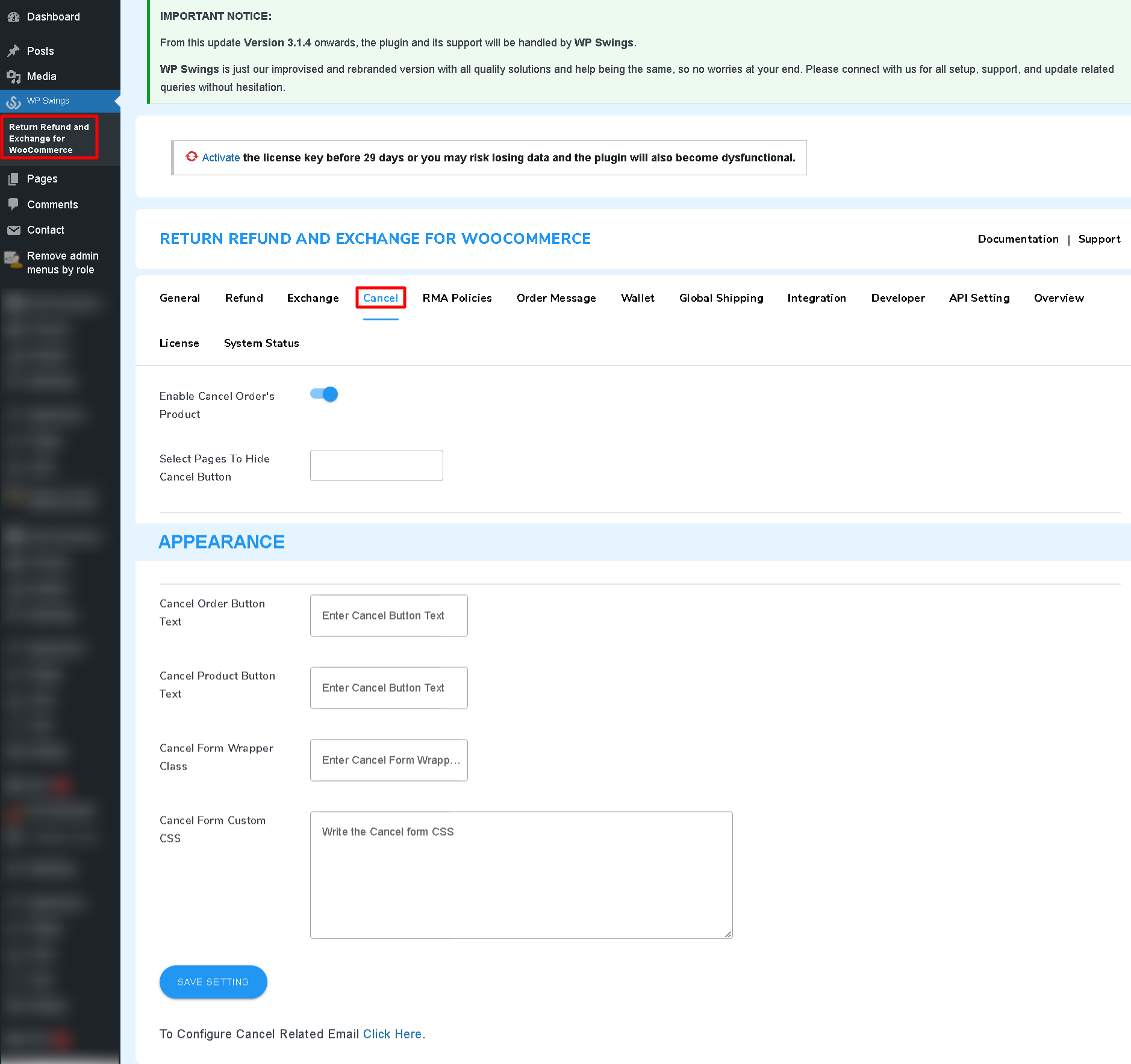 Go to RMA Settings > Cancel Orders and activate it to allow your customers to cancel orders in your WooCommerce store. Make a backup of your modifications.
RMA Policy Setting
If you wish to set up return refund and cancellation-based policies for your eCommerce shop products, go to the plugin's configuration tab and describe your RMA policies as conditions based on if/else adjustments.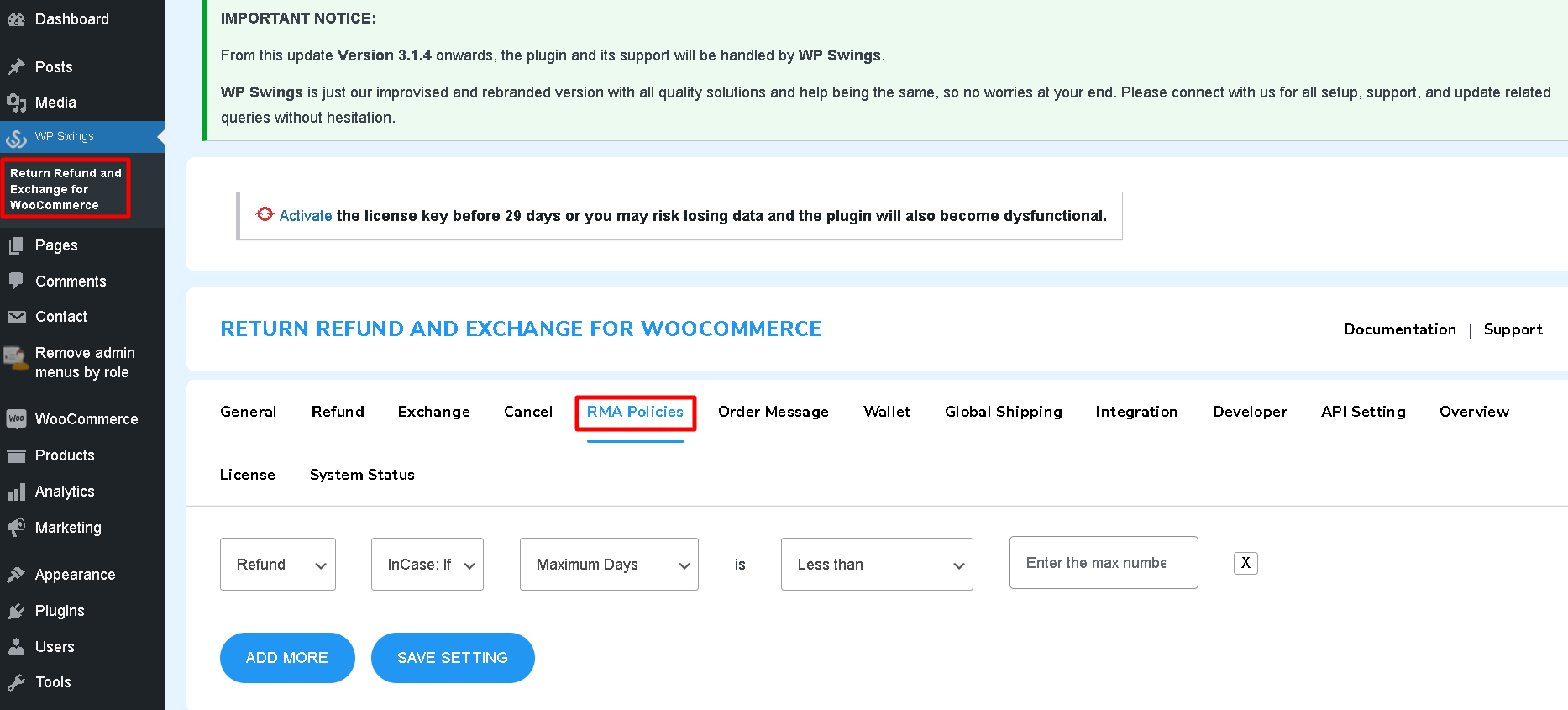 Order Messages Setting
RMA-based order-related messages can be efficiently set up and managed to utilize this plugin tab. Store managers can effectively be enabled/disabled easily utilizing these settings available in the tab.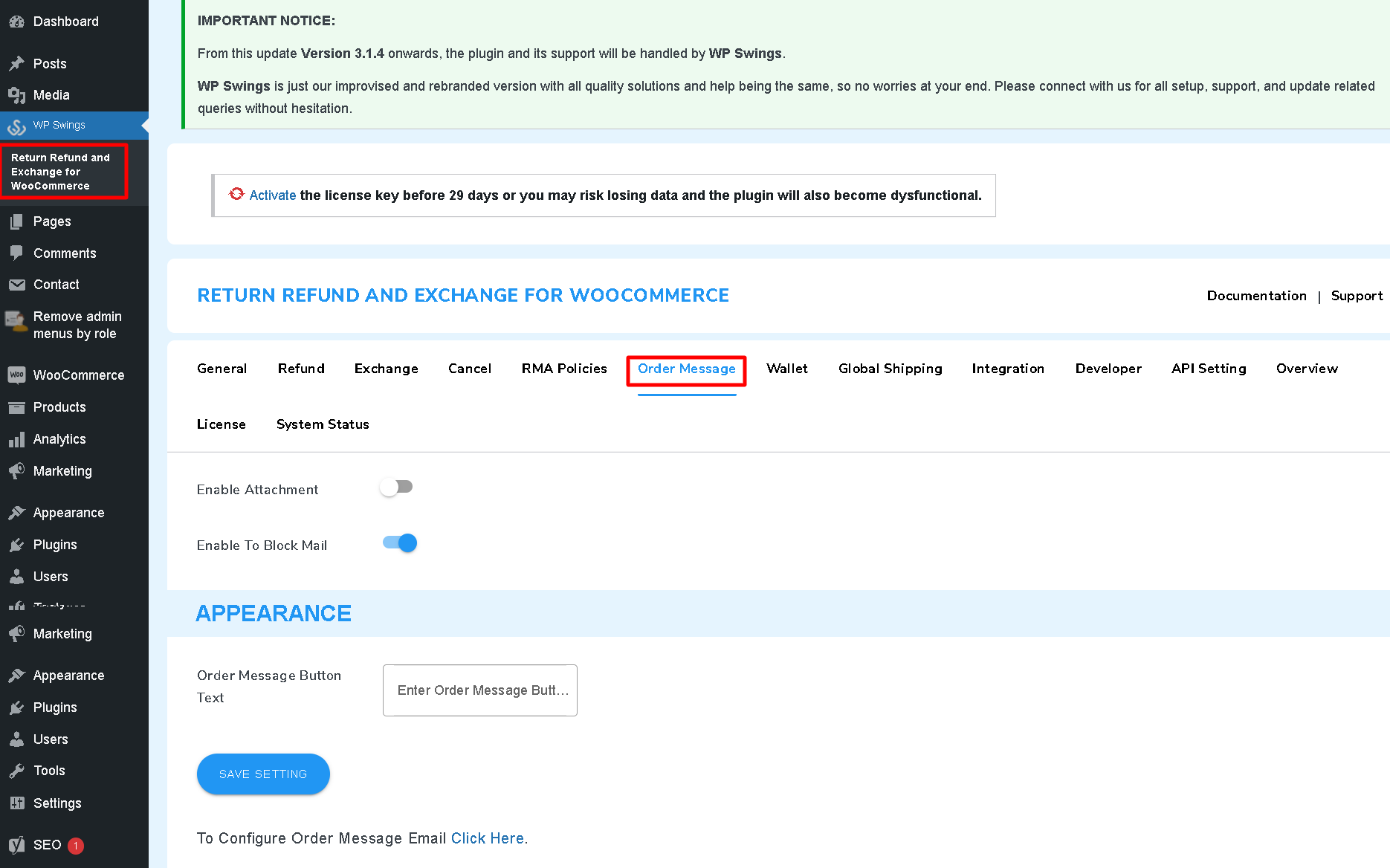 Wallet Setting
A wallet, often known as a digital wallet, is a financial account that enables merchants to credit refund amounts to customers. Buyers can use it to complete purchases and maintain track of their payments.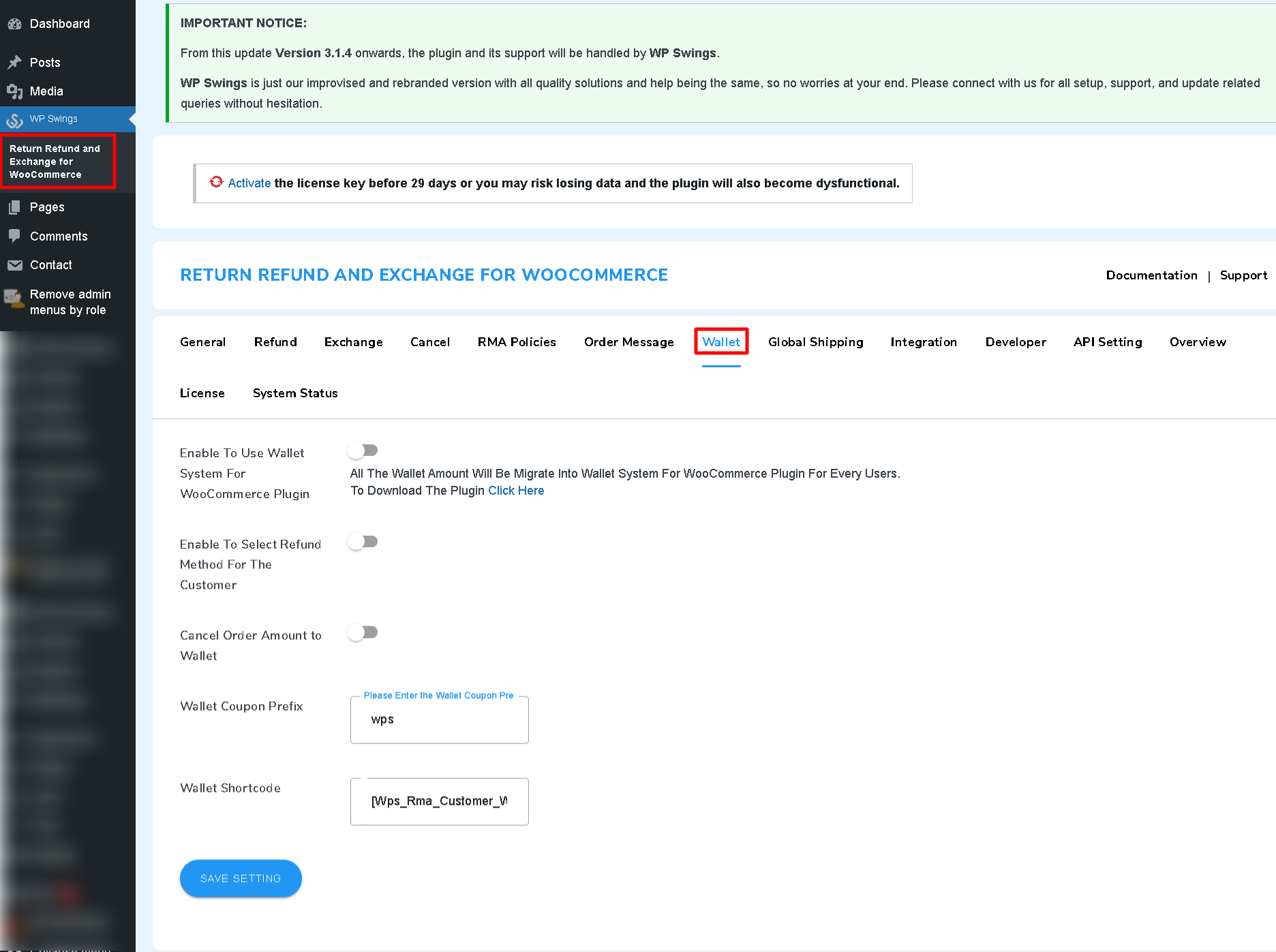 Because the money in the wallet can't be used elsewhere, the wallet amount represents the merchant's revenue in a roundabout way, but at the right time.
You can choose whether a refund should be paid to a customer's wallet account in the premium edition of the WooCommerce RMA plugin.
Global Shipping Setting
If the store owner wishes to charge additional shipping fees for the return and exchange of the product, he can set the fees in this setting option. Store managers can effectively toggle on the global shipping for your eCommerce products directly or can also categorize them based on your store's category.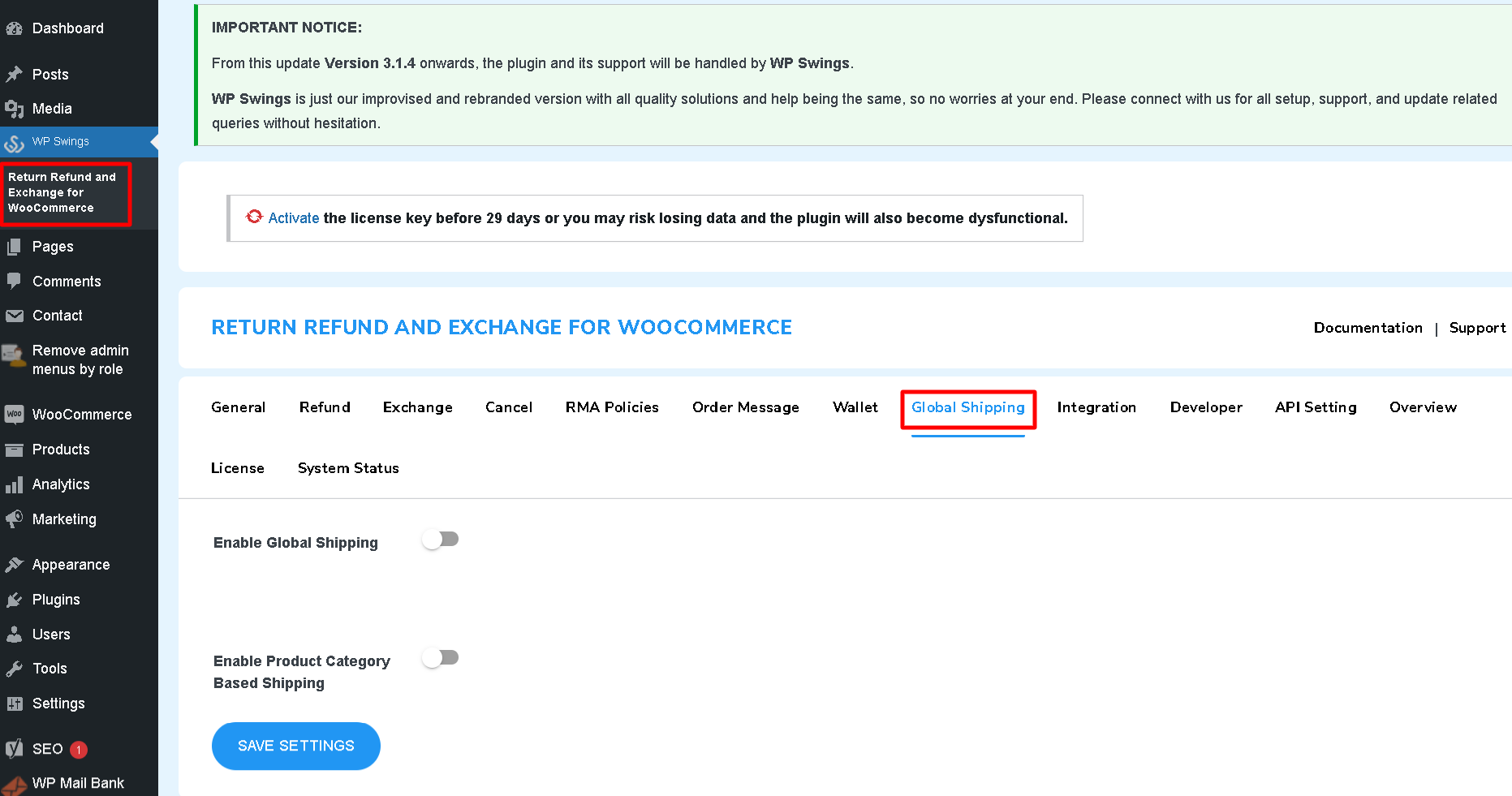 Integration Setting
Want to integrate your third-party integrations effectively within the plugin RMA structure??
Yes, you can do that utilizing the plugin's tab setup options available here. RMA Return Refund and Exchange for WooCommerce offers outstanding integration options available with the ShipEngine, ShipStation, and your Shipping details. Just enter yourAPI details and integrate your RMA plugin.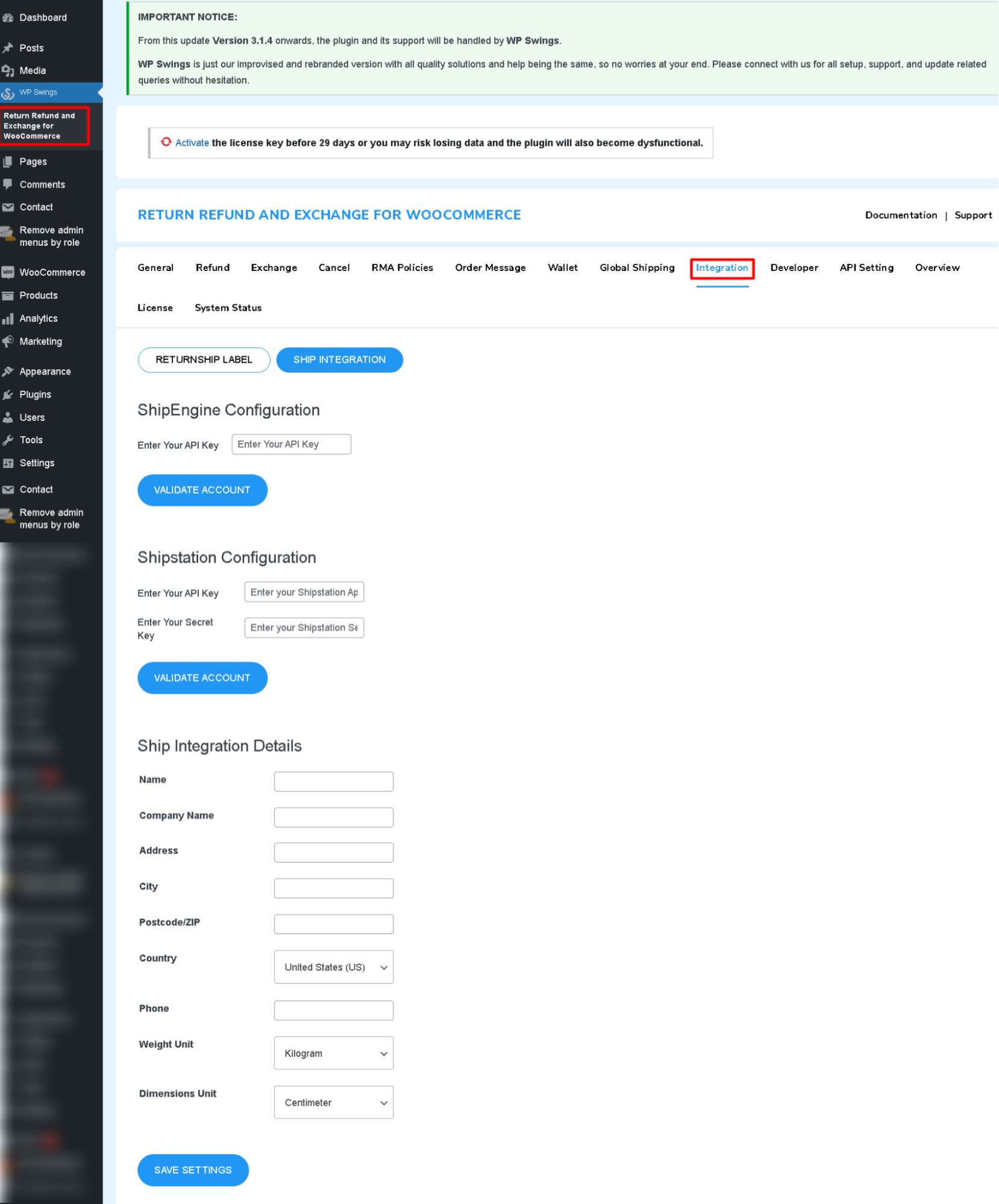 API Setting
This setting tab offers API enability for the RMA Return, Refund, and Exchange for WooCommerce plugin, where you can effectively generate your API key and integrate your RMA plugin.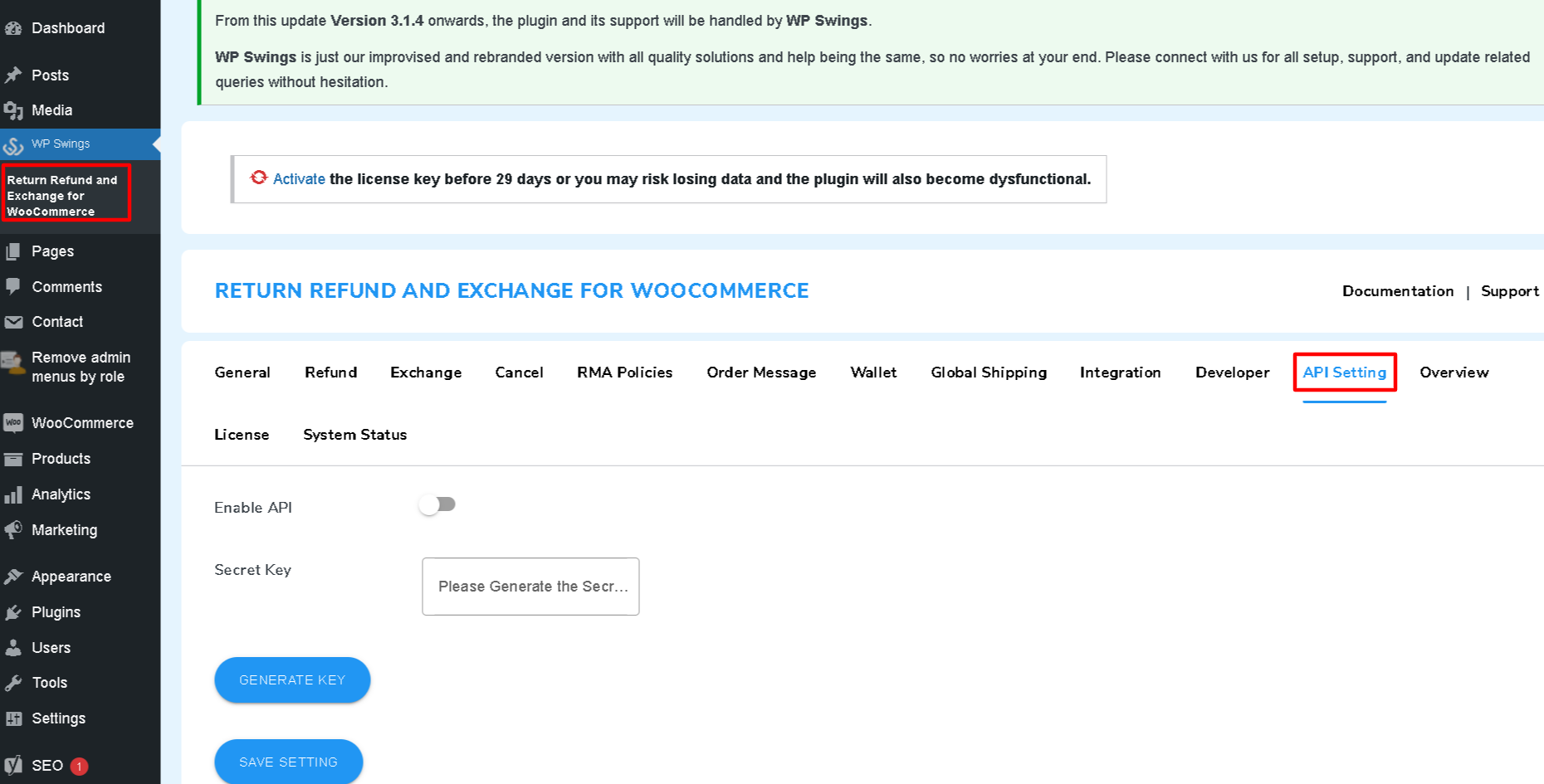 For Additional Support
The organized backend settings and easy-to-use interface enhance the functionality of this plugin. Hence confusion is less probable to arise.
Rest for a detailed demonstration of the plugin setup and working, you need to refer to our specifically designed resource for the same which consists of almost all the setup steps in detail with proper clarification and supportive screencasts for assistance.
Refer To WP Swing's Official Setup Support Resource & Live Demo
Learn about the plugin and see it in action with our plugin's personalized Demo. Before you spend your money on a plugin, be sure you're sold on it.
However, WP Swings provides interactive & informative YouTube videos for setup assistance that may be referred to during the plugin installation.

Therefore, if none of these work for you, then don't even hesitate a bit to reach out to WP Swings experts anytime, we're available 24*7 to help you out with any sort of assistance for free.
So, What Are You Waiting For…..???
Other WooCommerce Solutions That We Offer…
Similarly, to the above RMA plugin solution, WP Swings deals in several other WooCommerce store solutions too.
These solutions include WooCommerce automation, sales improvements, management integration, customer satisfaction, store migration, WooCommerce security, and maintenance, alongwith we offer custom plugin development, and much more, check that out.
Are You Looking For A Plugin Or An Installation & Configuration Service?
We're here to assist you with any sort of issue related your WooCommerce store right away…
Final Words…
I hope this post was helpful in understanding the WooCommerce refund and exchange plugin and guiding you through the RMA installation procedure for the return refund and exchange functionality in your WooCommerce store.
I recommend starting with the WooCommerce refund and exchange FREE version, trying to get to know it, and then switching on to the PRO version.
Therefore, if you have any further questions, please leave them in the comments section, but I'd be happy to help you in any way I can.