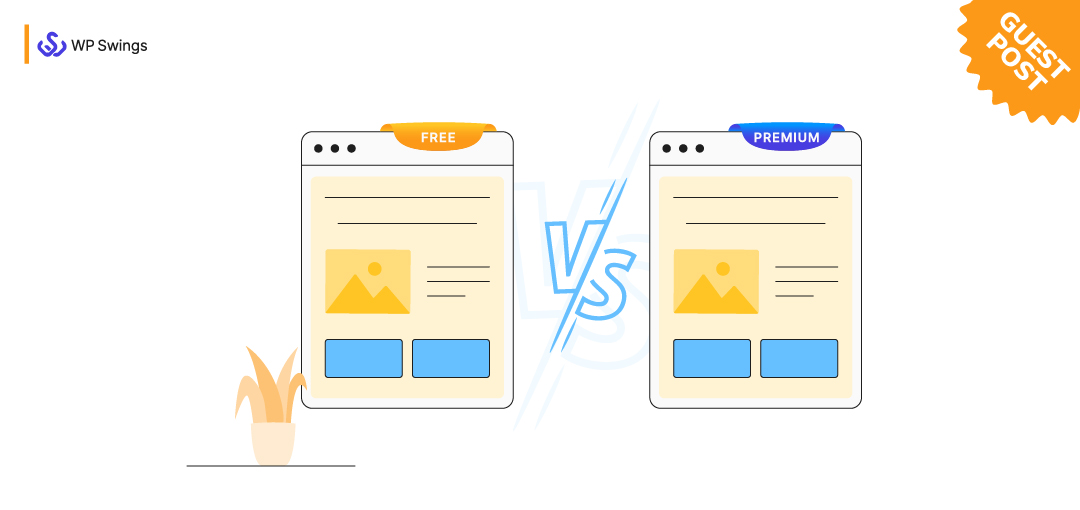 If you're looking for Premium WordPress themes for your WordPress website, you may be wondering whether you should choose a free or a premium one.
In this article, we'll discuss 10 advantages of using premium WordPress templates over free ones. By the end, you'll be able to decide for yourself whether premium WordPress themes are worth it or not.
Some Preliminary Considerations
There are two ways to get a paid or premium WordPress themes:
Hire a designer or agency to create a unique design.
Buy a template that you can modify on your own.
The first option is more expensive and may have different considerations than the second, which is what we will discuss throughout this guide.
Top 10 Reasons To Pick A Paid Premium WordPress Themes Over A Free One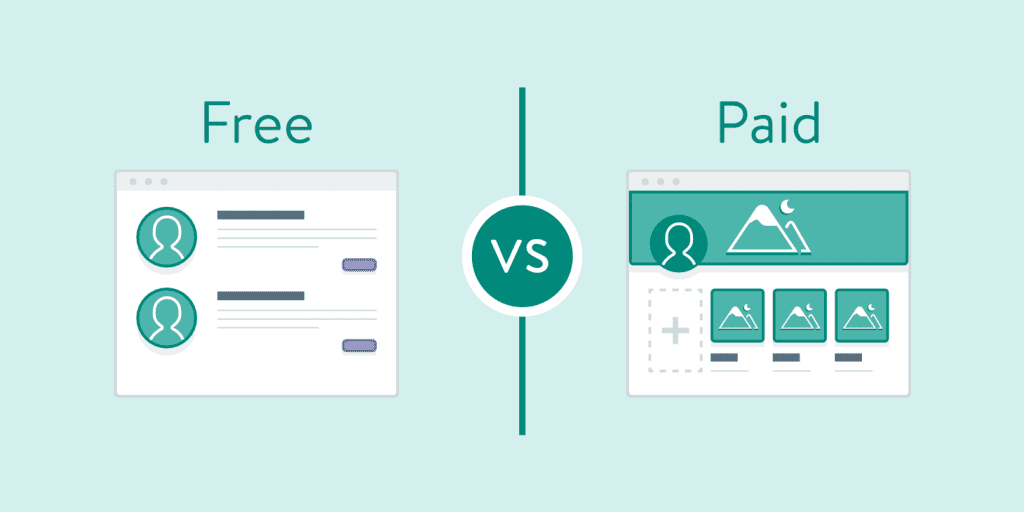 There are many reasons why premium WordPress themes are better than a free version, here are 10 of the best.
1. Differentiation
Your potential customers and readers visit dozens if not hundreds of web pages a day. Paid premium WordPress themes is the easiest way to be unique without paying a developer. Standing out from the crowd for the right reasons is an easy way to be memorable.
Free themes will be infinitely more widespread and other sites may be using them. Premium themes often offer more customization features, allowing you to better tailor the base design to your brand.
2. Better Quality
Many free themes are developed by people who simply want to collaborate selflessly with the WordPress ecosystem, or by companies who want to promote other premium themes they offer.
Premium themes, on the other hand, are a business so will receive more attention, more frequent updates, and better design, since the development of the theme is their full-time job. Not all free themes are low-quality ones, as many of them are limited versions of the premium theme (as in the case of Astra), so the core theme would be the same.
Although in those scenarios, the disadvantage would be that you wouldn't be able to use certain extra features.
3. Security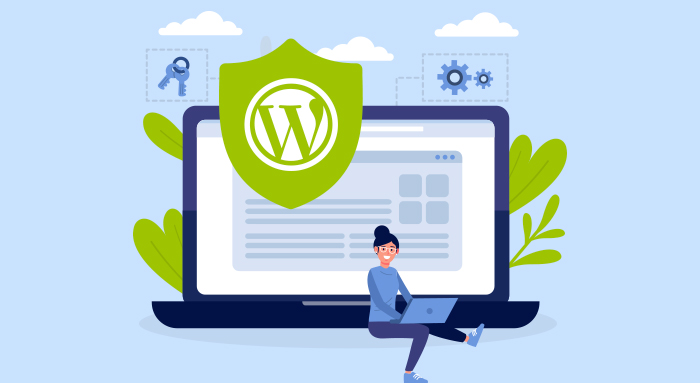 Paid themes are coded by developers that have more resources, so they can easily keep up to date with new threats, perform security tests and fix potential vulnerabilities earlier.
Free themes can't always get the same attention or be updated as quickly as those that make money. This, together with the fact that they are more widely used, makes them a more attractive target.
4. Regular Updates
This point is closely related to the previous two. WordPress is a constantly updated ecosystem. The different plugins and themes you use on your website must keep pace with them to avoid incompatibility and vulnerabilities.
A free theme may work well for you now, but it may cause problems in a future WordPress update. You'll be grateful to be using a premium theme as the developer will be more likely to fix things faster and more consistently.
5. Support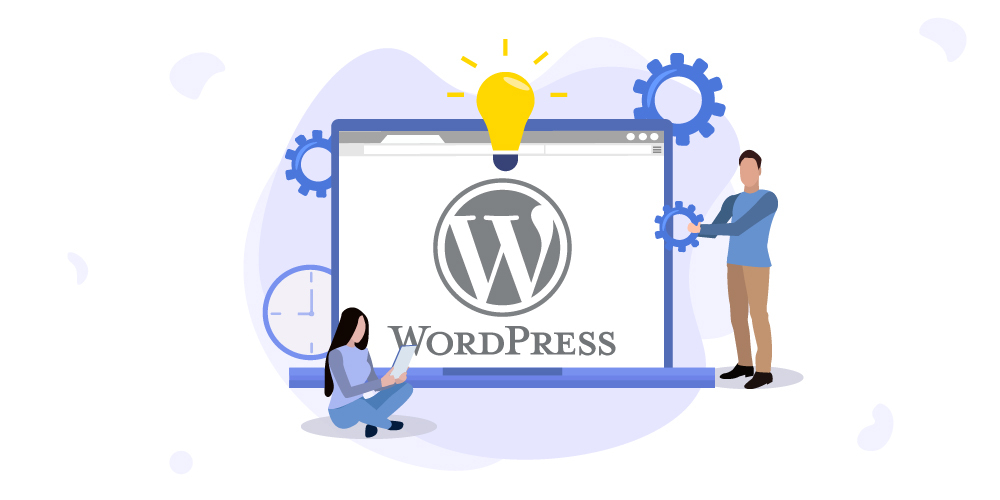 Technical support is one of the most expensive services for a business to provide, and because of this, it's often limited to paid themes. You may never need support, but, just like insurance, it's reassuring to know there is help there should you need it!
6. Better Compatibility With Third-Party Plugins
Plugins are a very important part of the WordPress ecosystem as they enhance the capabilities of WordPress in important ways. For example, there are many plugins to turn your website into an online store. For this purpose, we recommend using eCommerce WordPress themes that ensure compatibility.
As there are more than 10,000 free themes in the WordPress repository, it's impossible for the developers of these plugins to ensure compatibility with all of them.
The most practical solution is to ensure compatibility with the most popular premium themes first. This way, they will target their ideal type of customer for their business too. Free themes come later, which may leave you wanting if a plugin becomes incompatible.
7. Feature Requests
The developers behind premium themes don't just work in a reactive manner to solve their customers' problems, they are constantly improving their products. If you would like to see a specific feature in your theme (like a three-column layout for example), if you let them know, they may be able to implement it in a future release. In fact, many companies collect these ideas through a voting system in order to prioritize the most requested features.
It's not the same as paying for an ad hoc design, but it can be very useful.
8. Extra Perks
Companies that develop good-quality and best WordPress themes have great knowledge of that ecosystem, as it's necessary to create a great final product. That's why on the vast majority of occasions, they reuse that knowledge, offering extra benefits to their customers. This can range from training in the form of courses or books to help you better understand the platform you are using, to discounts to get other plugins, either theirs or from other companies they collaborate with.
9. Greater Value For Your Services
If you offer website design services, many developers will allow you to use a premium theme on your clients' websites (and even white-label it)
This is a good way to increase the value of your services since you'll be working with good-quality materials. But this material won't be more expensive. You'll typically only have to pay for it once, but will be able to reuse it as many times as you need. If you don't design websites for others, keep in mind the reusability aspect as well.
You'll probably end up creating more than one project/website. Having a good quality premium template that you can reuse multiple times makes it less expensive than you might think.
10. Ensure Product Development
Finally, and although it may not seem like it, this is one of the most important points to keep in mind. You are going to invest a lot of time and effort in creating and maintaining your website, so you will want to make sure the template has a long life span. As a rule of thumb, premium themes have a higher chance of continued development whereas free themes don't always have the same.
There may be exceptions though. That's why in the next section we are sharing some recommendations for choosing the right theme.
Where to Find Good Quality Paid Premium WordPress Themes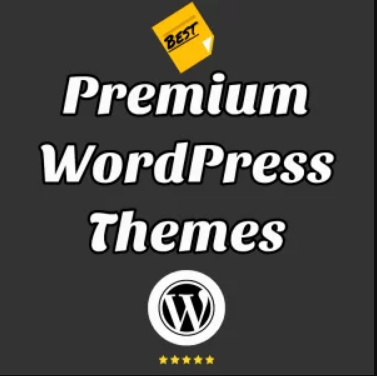 When it comes to finding a good premium WordPress theme, you have two options:
Use a marketplace that brings together hundreds of templates: Themeforest, Creative Market, Template Monster, UI8, and Mojo Marketplace…
Or buy the theme from specific developers, such as Astra, Divi, or aThemes.
The second option will offer you more guarantees, as there are large companies behind those products. The fact that a theme is a paid one doesn't necessarily mean that it is good. So a freelance marketplace designer may not meet all the advantages we have shown you here.
Here are some ideas to increase your chances of success when choosing a template:
Check when the theme was launched. Lindy Effect states that "the longer a period something has survived, the longer its remaining life expectancy." Or in other words, a 5-year-old theme has a longer life expectancy than one that has just been launched.
Check the last updated date. The previous point is only relevant if the template is not abandoned, i.e. it has been updated recently.
Read about the developer. Analyze how long they have been on the market, or if they have other products. A company usually offers better guarantees than an independent developer, but do not rule out the latter.
Read reviews. Opinions from other users are the best way to find flaws or downsides. However, there is a tendency to only criticize the bad, and not highlight the good, so bear that in mind when reading reviews.
Test it! Many developers offer free trials or a money-back guarantee. Use these tools and try the theme firsthand to see how it feels.
Wrapping Up
There are many reasons to invest in a premium WordPress theme over a free one, and the only drawback is the price.
Buying a paid theme is an investment. An investment (usually) in higher quality, more features, better support, and longer life. If you have a really tight budget or you don't want to deal with money-back guarantees, our recommendation is to choose a paid theme with a limited free version.
You'll be able to test it thoroughly without rushing, it will be regularly updated, you'll enjoy good compatibility with third-party plugins, and when the time comes, you'll be able to upgrade to the premium version to enjoy even more advantages.