Kolagen Boost noticed an increase in the average total of almost every order placed with a customer over a defined period of time with the help of the One Click Upsell plugin.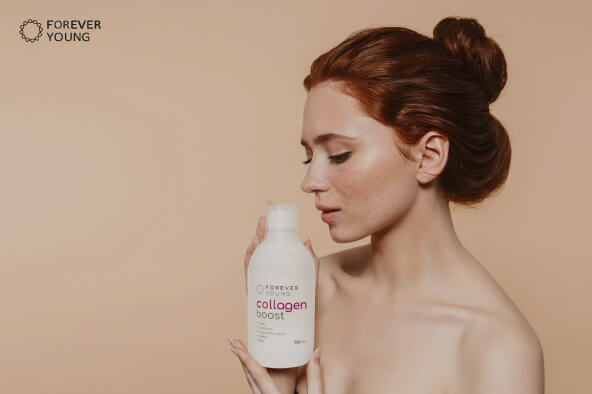 Key Features:  Unlimited One-Click Upsell, Cross-Sell, Down-Sell, One-Time Offers, Sales Funnel, Exclusive Customized Offers, Post-purchase Upsell Offers, Supports Multiple Payment Gateways.
What the company is all about?
Kolagen Boost is a perfect blend of technology and beauty that provides truly unique, exceptionally premium, collagen supplements, cosmetics, and products rich in minerals. A beauty brand that gives the end result is a combination of ingredients with perfect ratios, taste, and effectiveness of the product with no compromise.
Their products are made of the highest quality materials to make you shine every day. Discover their 100% mulberry silk hair bands and other stylish accessories that have been designed for complete protection and care.
What Were Their Challenges?
Kolagen Boost is a well-settled nutritional business. Over the course of their employment in this industry, they have dealt with several clients. However, there is always a desire to develop and broaden the company. For expanding further, they needed to serve both their current customers and more potential ones for which they needed to create a global funnel that can be presented each time a consumer makes a purchase from their WooCommerce store.
What Is The Solution And Where Did They Get That?
Kolagen Boost started using the One Click Upsell Funnel For WooCommerce Pro developed by the team at WP Swings to create as many global funnels that are independent of a target product or product category trigger upsell offers each time they make a purchase from your WooCommerce store.
How Did One Click Upsell Funnel for WooCommerce Plugin Help Them Achieve Goals? (Most-Relevant Rated Features As Per Use)
Unlimited Post-Purchase Funnels –
With the aid of this feature, you can design an endless number of upsell and downsell funnels for WooCommerce that triggers the moment the consumer buys a product. It's easier to set up and provides a better return on investment.
Show Multiple Upsell Offers using Additional Offers –
By using this functionality, the admin may monitor the customers' activities after they accept or decline the post-checkout offer and regulate them appropriately by guiding them to another upsell offer following their decision.
Smart Offer Upgrades –
You may give your consumers an upgraded product after their purchase by using this smart offer upgrade feature. By enabling this feature, the existing product (which the consumer is purchasing) gets replaced with the offer product as soon as the buyer accepts the upsell offer.
Create Global Funnels –
Independent of a specific product or product category, merchants may create "global funnels" using this feature. If you want to offer your customers an upsell each time they purchase from your WooCommerce store, you can always utilize this option.
Pre-built Mobile Responsive/Optimized Templates –
The admin can utilize any of the three pre-built offer templates for your upsell offers. With the use of Elementor, One Click Upsell's pre-made mobile-friendly layouts may easily be changed thereby, boosting conversions!
Supported Product Types –
With the help of this feature, you can build several one-time WooCommerce upsell offers of your choice be it simple, bundled, subscription, or variable products. This will let you offer a wider range of products to your customers.
Smart Skip Offer –
This one is a global feature. This smart skip offer feature makes sure the WooCommerce upsell is skipped if the customer has already purchased the product being offered. Customers will only see the Offer if they haven't already purchased the offer product, either directly or through an upsell.
Multiple Payment Gateways –
WooCommerce upsell plugin is compatible with multiple payment gateways like WooCommerce PayPal Payments, WooCommerce Stripe, Square, Braintree, and more, which allows payments in a click. Create upsells offers with a one-click payment gateway and increase AOV.
How These Features of WooCommerce One Click Upsell Pro Plugin Helped in Their Store's Growth?
According to Kolagen Boost, they have witnessed a massive increase in their order value and sales rate after creating global funnels with our plugin.
Also, with a better understanding of their customer's behavior and interests regarding offers, they can focus more on their efforts and the results they achieve.
A Short Quote From Kolagen Boost
"Increase in order value was the immediate benefit they saw after successfully implementing the One Click Upsell plugin by WP Swings"

– Kolagen Boost
Is One Click Upsell Funnel For WooCommerce Plugin Worth The Recommendation?
"Yes, I do suggest using the One Click Upsell Funnel For WooCommerce Plugin as it is quite easy leading to great outcomes."